Hear Lydo's adrenaline-fuelled blend of fast techno and trance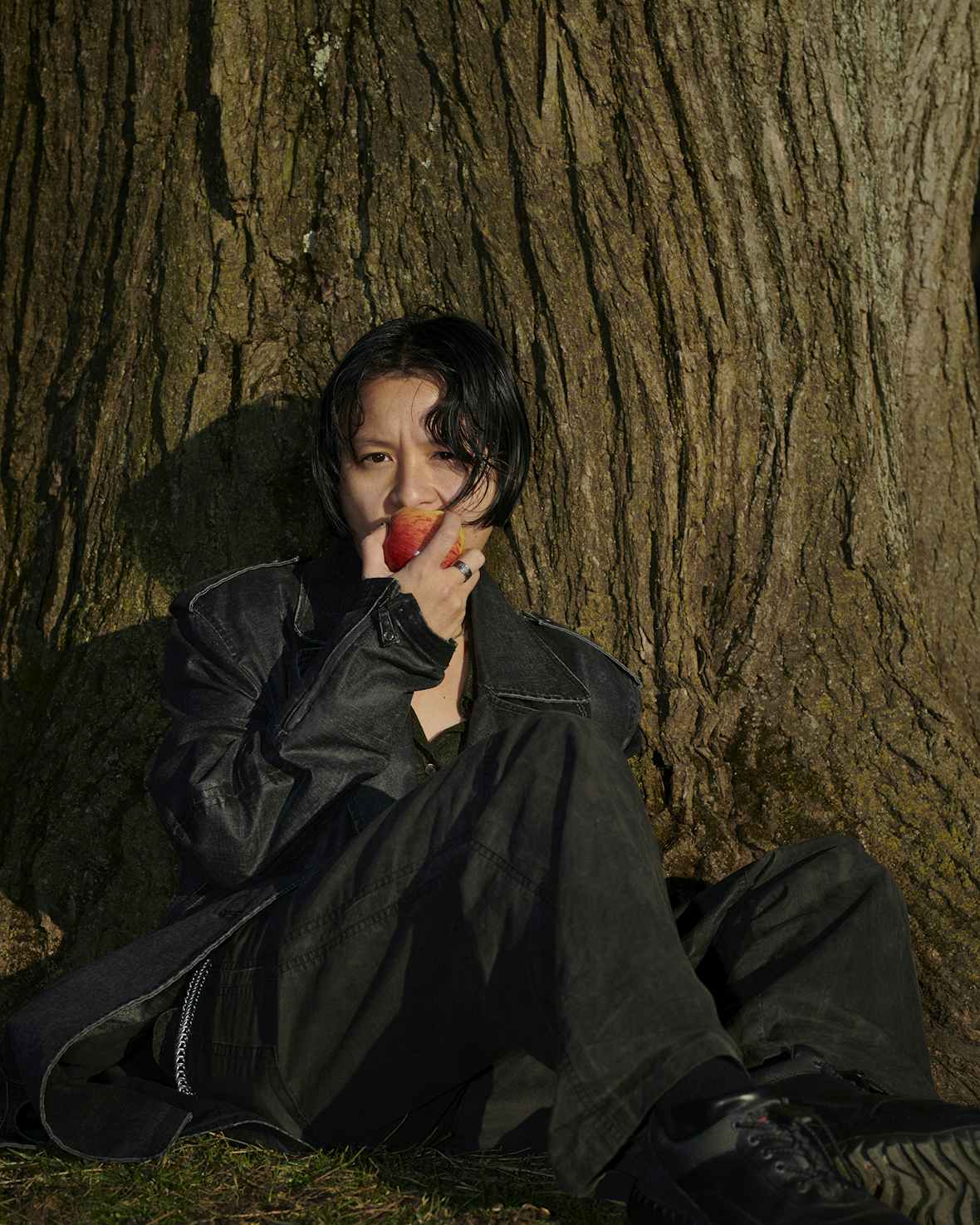 Hard beats with sweet melodies from the Brooklyn DJ and designer.
If you're just looking for a mix to throw on in the background, then this one isn't for you. Lydo specialises in the kind of pummelling techno that destroys inhibitions, while harbouring a love for the heart-tickling melody and hands-in-the-air euphoria of trance. With this intense formula and a principled attitude to raving, the Brooklyn DJ and designer feels a connection to the fast techno scene in Copenhagen, which also pushed 140PBM+ tracks and has welcomed her with open arms.

Back at home, Lydo runs X‑TRA.Services – a party which prioritises queer, trans, non-binary artists and people of colour. And then there's X‑TRA. GEAR.SERVICES – Lydo's club apparel line that does masks, tank tops and rave bags. Listen to Lydo's (comparatively) sweet mix and read a Q&A below.
What's the vibe and direction of your Face Mix?

I kept things on the sweeter side with this one. It definitely feels more sugary than previous mixes. I toyed around a lot with flirtatious sounds. Lately I've been thinking about expanding my soundscape. I'm always listening to new music and I wanted to bring a little more of that experimentation out in this mix. So that's what you'll hear.
What makes you feel good when you're DJing in the club?

I love seeing the crowd go wild during my sets. It feels even more special when I see my friends in the crowd.
Other than NYC, which other city has a scene which is close to your heart?

Copenhagen. Everyone in the scene there is like family to me. I'm inspired by the sense of the community in the scene. I met everyone there like Ibon, Schacke and Sugar from Fast Forward when I booked them to play here in NYC at X‑TRA. Then Sugar booked me to play in Copenhagen after hearing my set and that was how I got to do my first Europe tour in August of last year. It's just amazingly refreshing to see how they all work together and support each other and the techno scene over there. It's a culture I've carried forward and aspire to replicate [in NYC] too.
If a Face reader is visiting NYC, which club nights should they keep an eye out for?

If I don't happen to be throwing my rave when they're in town, I would hope DisCakes was throwing a party. Their parties are really cute, safe and welcoming, and they go hard.
Tracklist
Hypna — Data Recovery

Peder Mannerfelt — Black Alert

Less Distress — Oscura Noche

Peachlyfe — This Morning

Alpha Tracks — Trouble in Tahiti

Omniself — Dreamkeeper

D.Dan — Escape the Echo Chamber

Mercury 200 — Your Favourite Dystopia

Fumiya Tanaka — Micro One

Bixu — Spes Aeterna XXXI

Funeral Future — Neverest

Schacke — Confused By What Is Real

Pixelord — Emo Ninja


More like this