It turns out The Weeknd is a big fan of Arca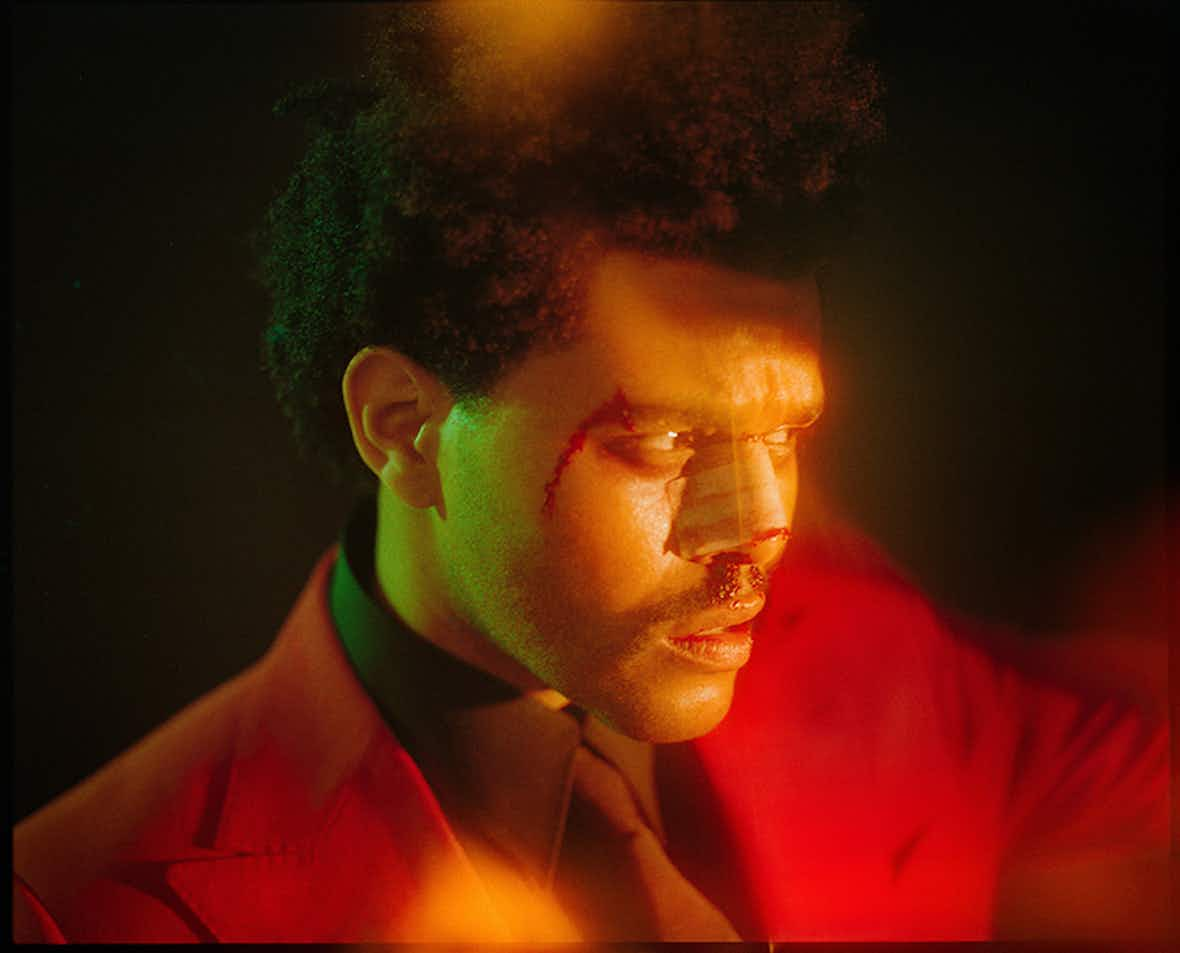 Could there be a collab on the horizon? We sure hope so.
Now four albums deep into his career, each one critically lauded, everyone's favourite falsetto, The Weeknd, has declared that the follow up to last year's After Hours is ​"the album I've always wanted to make". Job satisfaction is important, folks – even for international pop stars.

But there's even better news for fans of Venezuelan artist Arca. In his cover story for GQ, The Weeknd (AKA Abel Tesfaye) sent out a not-so-subtle hint to Arca that he'd like to collab. His exact words? ​"I'd love to work with Arca. Arca's great." It doesn't get more obvious than that, does it?
The best part of all is that the hint worked. Within hours, Arca responded with a short and sweet tweet: ​"yes abel (sic) :]" It had a smiley face and all, so we're going to assume that this collaboration is now definitely happening. Having already worked on production for Björk, Kanye West, FKA twigs and Frank Ocean, as well as collaborations with Rosalía, Shygirl and SOPHIE, Arca is sure to bring some extra flavour to The Weeknd's sound.

And The Weeknd could also soon find himself heading down to Atlanta's Mercedes-Benz Stadium, after saying that he'd ​"love to work with Kanye again. Especially on production."

The final person on The Weeknd's collab hit list was Tyler, The Creator, who apparently won the best-selling artist over with his witty personality and vulnerability.

"I got mad love for Tyler, the Creator and what he's doing right now," The Weeknd told GQ, before sharing an anecdote. ​"I remember he came to one of my performances – I think it was like a festival performance. And he was very vocal about how Starboy was his favourite song at the time. You can tell he's waiting for the song. I could see him. As soon as the song happened, he's like, ​'All right, cool. Thanks.' And he just peaced out. It was pretty funny. But he's somebody that I really admire, because he wears his feelings on his sleeve." Here's hoping that we get a Starboy-meets-Flower-Boy link up stat.

The tastiest morsel fed to Weeknd fans over the past few days, though, was a preview of a new song that will drop on Friday, which was followed by the announcement that his new era ​"STARTS TONIGHT" (that's last night to us across the pond). From what we can tell from the one minute and 40-second clip, The Weeknd's next era will be just as synthy as the last, as his woahs and ahs crescendo to the only lyric in the preview, ​"Take my breath".

Ladies and gentlemen, The Weeknd… and Arca, Kanye and Tyler, The Creator.

More like this