The delicate syncretism of Ahluwalia
After a busy year, sustainably-minded designer Priya Ahluwalia presents her biggest and most accomplished collection to date, transcending time, borders and generations.

Strangely, Priya Ahluwalia of namesake brand, Ahluwalia, finds presenting her collection on screen – as opposed to the real-life shows she was used to before the pandemic hit last year – far more anxiety-inducing. ​"Oh my God, I just feel so much pressure having to get everything done weeks in advance," she says over the phone. Thankfully, she's pretty organised and had her AW21 collection finished by the third week of January.
But it's the human interaction Ahluwalia misses the most. Prior to Covid-19, she relied on the adrenaline rush in the lead up to her critically-lauded collection presentations, guaranteed to be filled to the brim with friends, family and fans. They'd be huddled around diverse models wearing bright orange cricket shirts bearing ​"INDIA" slogans and intricately printed trousers using only the most innovative of sustainable design approaches – products of her extensive, deeply personal research often taking from her tri-mixed Indian, Nigerian and British heritage.
Last year, Ahluwalia was a part of Gucci Fest​'s virtual fashion festival, bringing together a number of designers like Mowalola, Bianca Saunders and JordanLuca to present individual short films – Ahluwalia presented Joy, a celebration of the everyday strength and beauty of Black existence bringing together activists, community leaders and steelband players. ​"I had a little viewing party with my team in the studio, and I was in tears of emotion!", she recalls.
Ahluwalia presented her second photobook, Jalebi, as well last summer – an ode to the British Indian communities based in Southall, West London, drawing upon her experiences visiting the busy streets with her mum as a teenager, and her regular excursions throughout her years studying down the road on Westminster's BA Menswear course. With all that under her belt in the past 12 months, the designer was understandably a little nervous putting out work again.
And yet Traces, Ahluwalia's AW21 offering, along with an accompanying film directed by Stephen Isaac-Wilson, is a big step up for the designer. ​"It's much bigger, and that wasn't necessarily done intentionally," she says, mentioning how she enjoyed the process, frequently adding bits as time went on. ​"I feel 2021 is going to be a gear shift in terms of Ahluwalia performing as a business as well as a fashion brand." This meditative headspace gave her the energy and momentum needed to not only design a full collection, but throughout a pandemic, too: ​"I'm used to it now," she says, reassuringly. ​"So I wasn't in as much despair as I was during the last one!"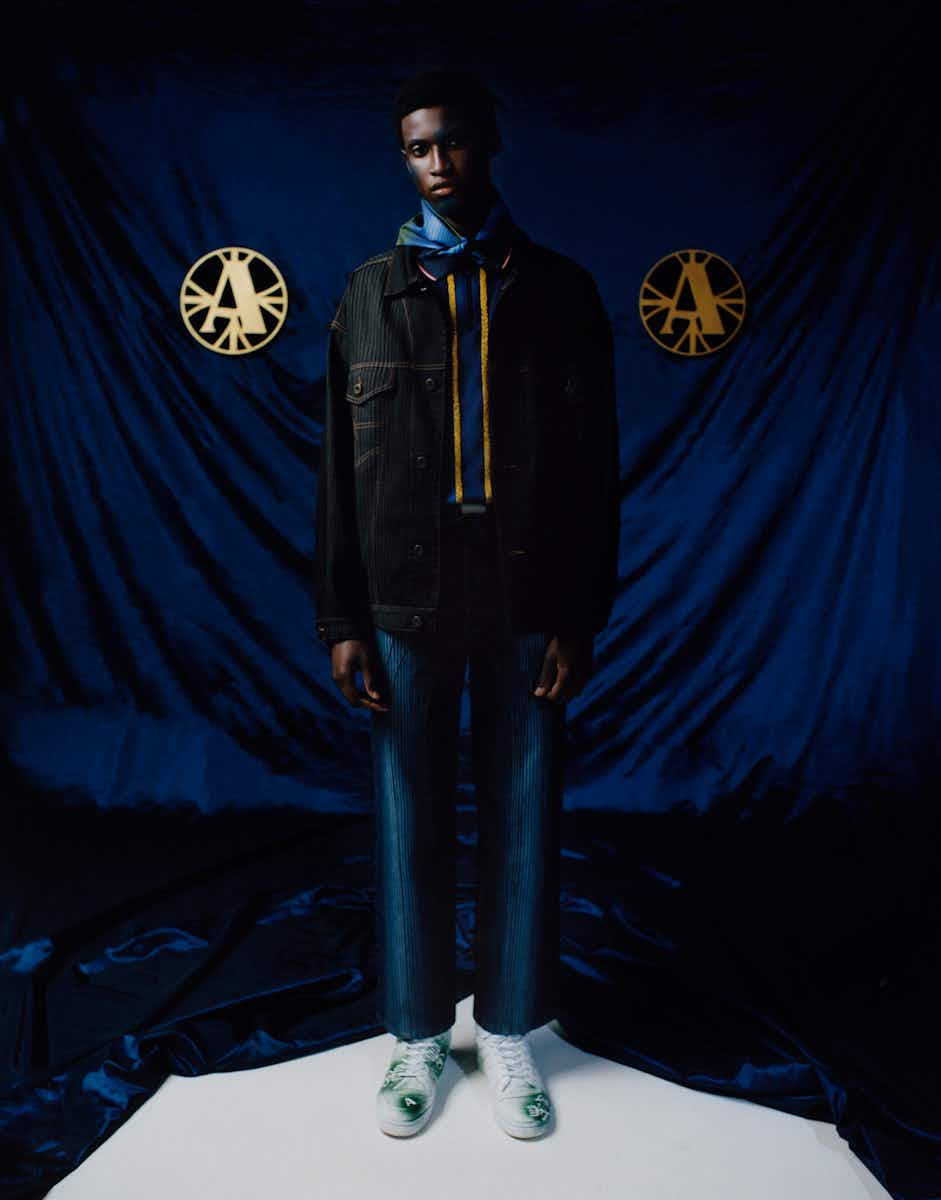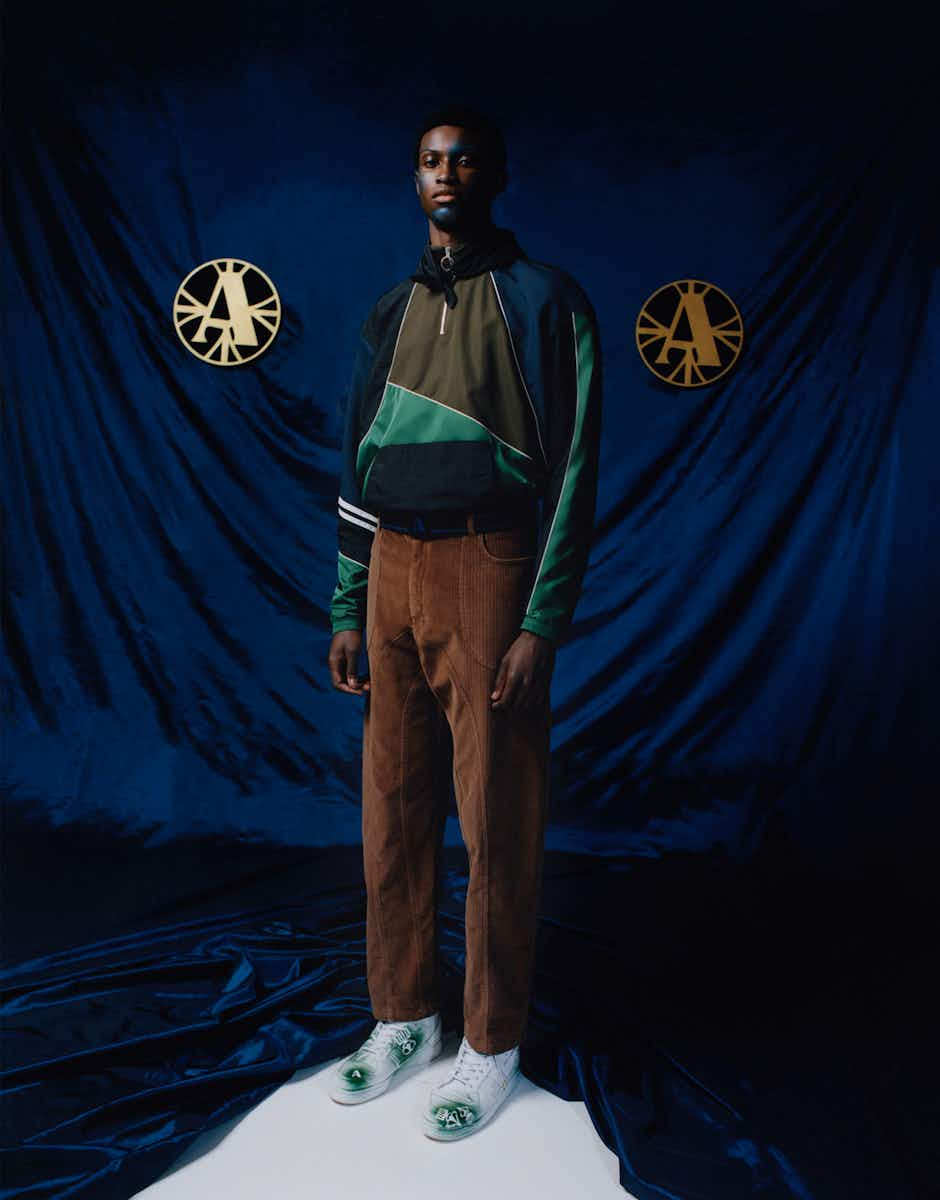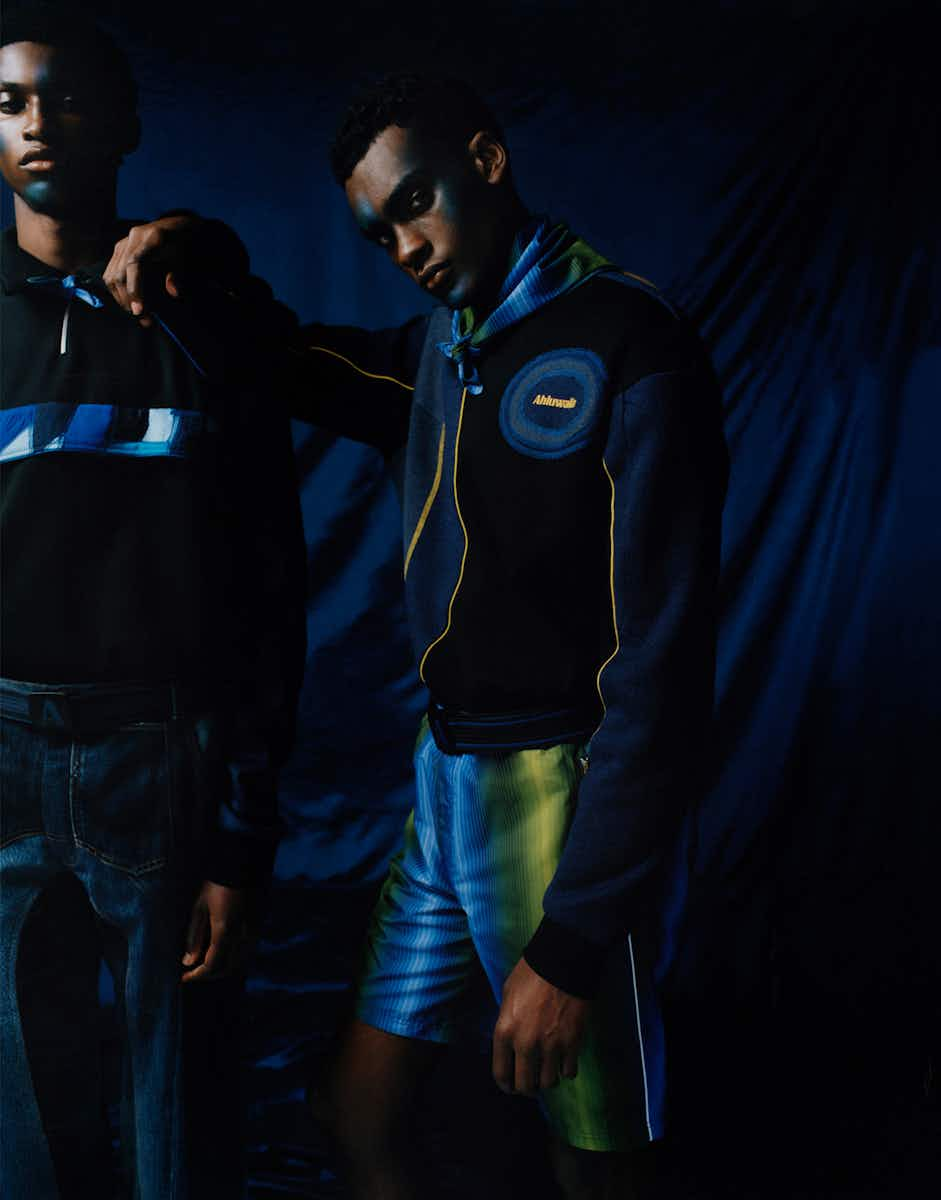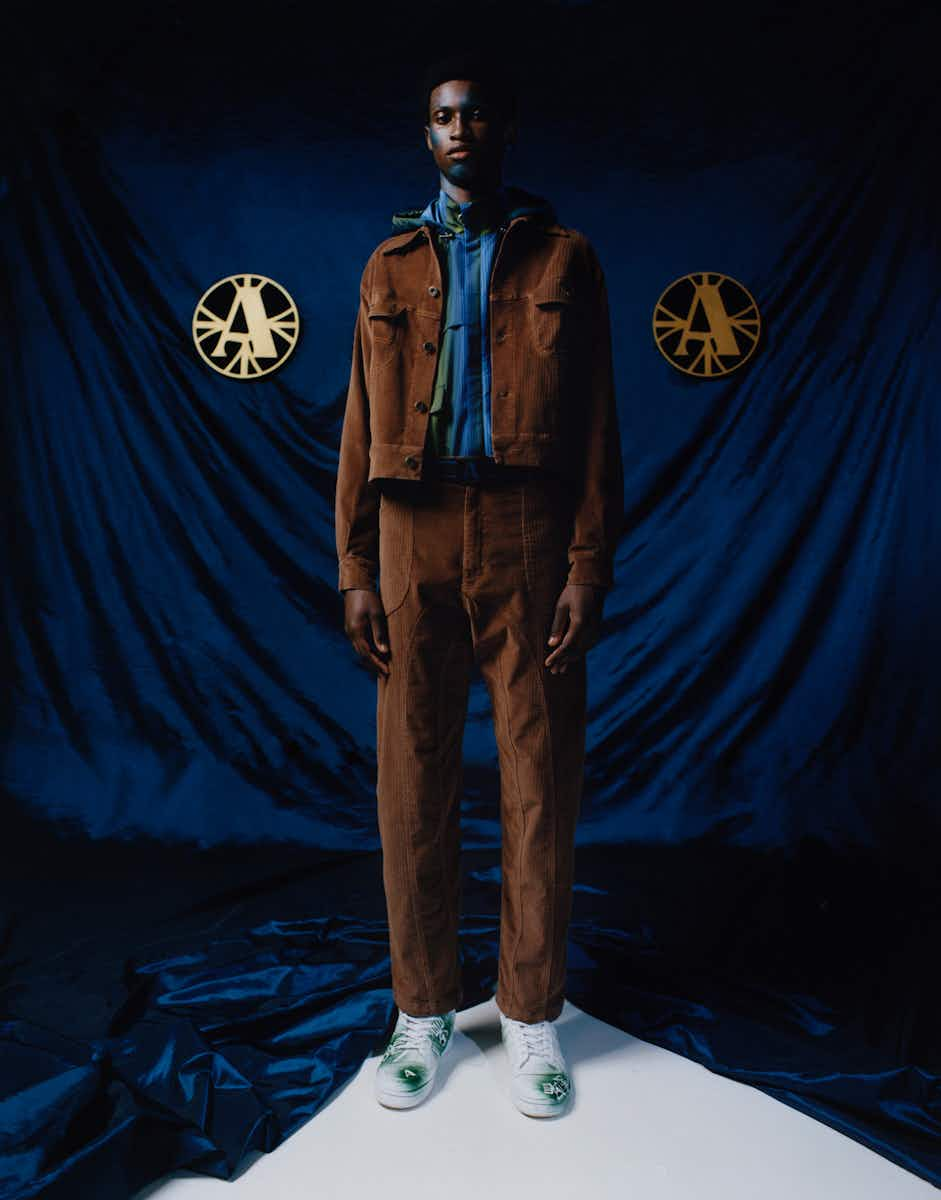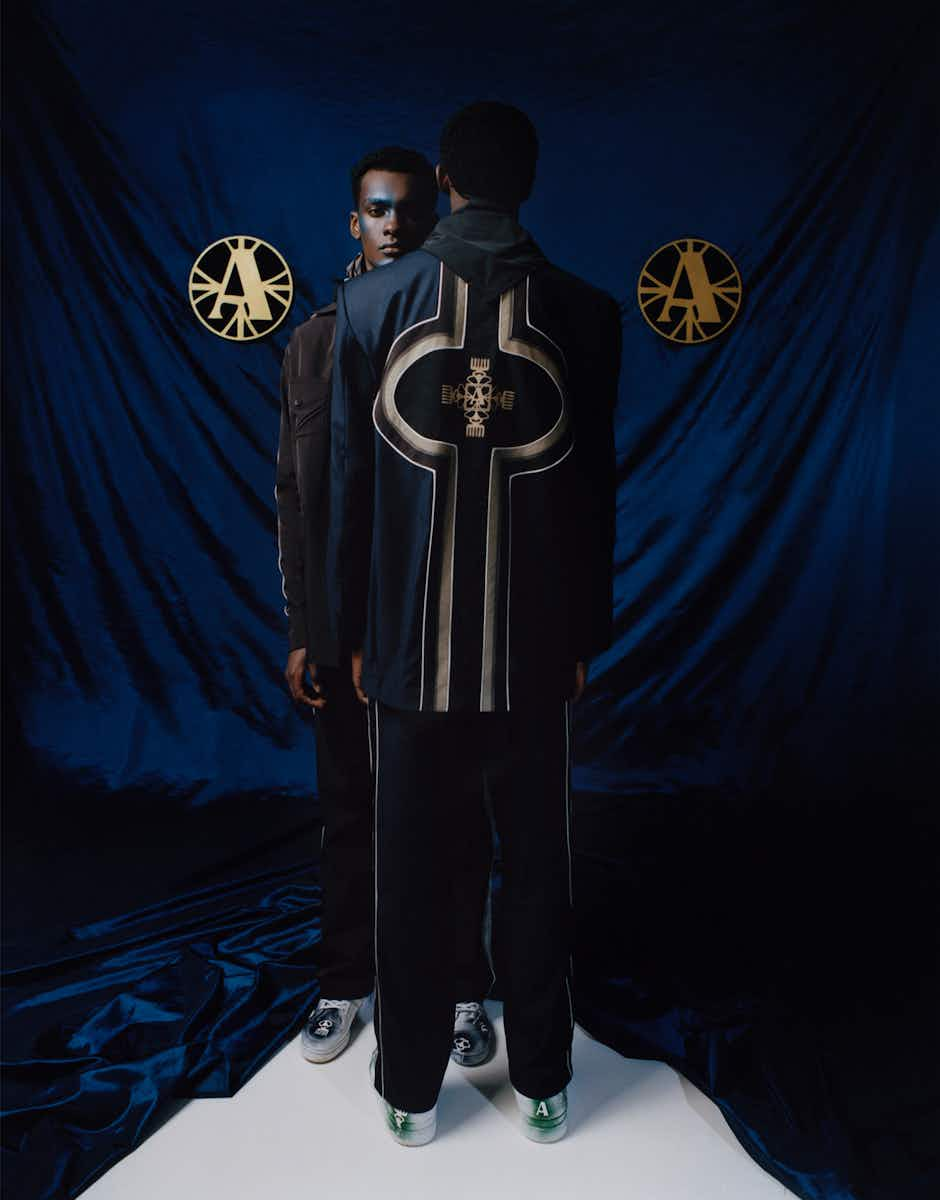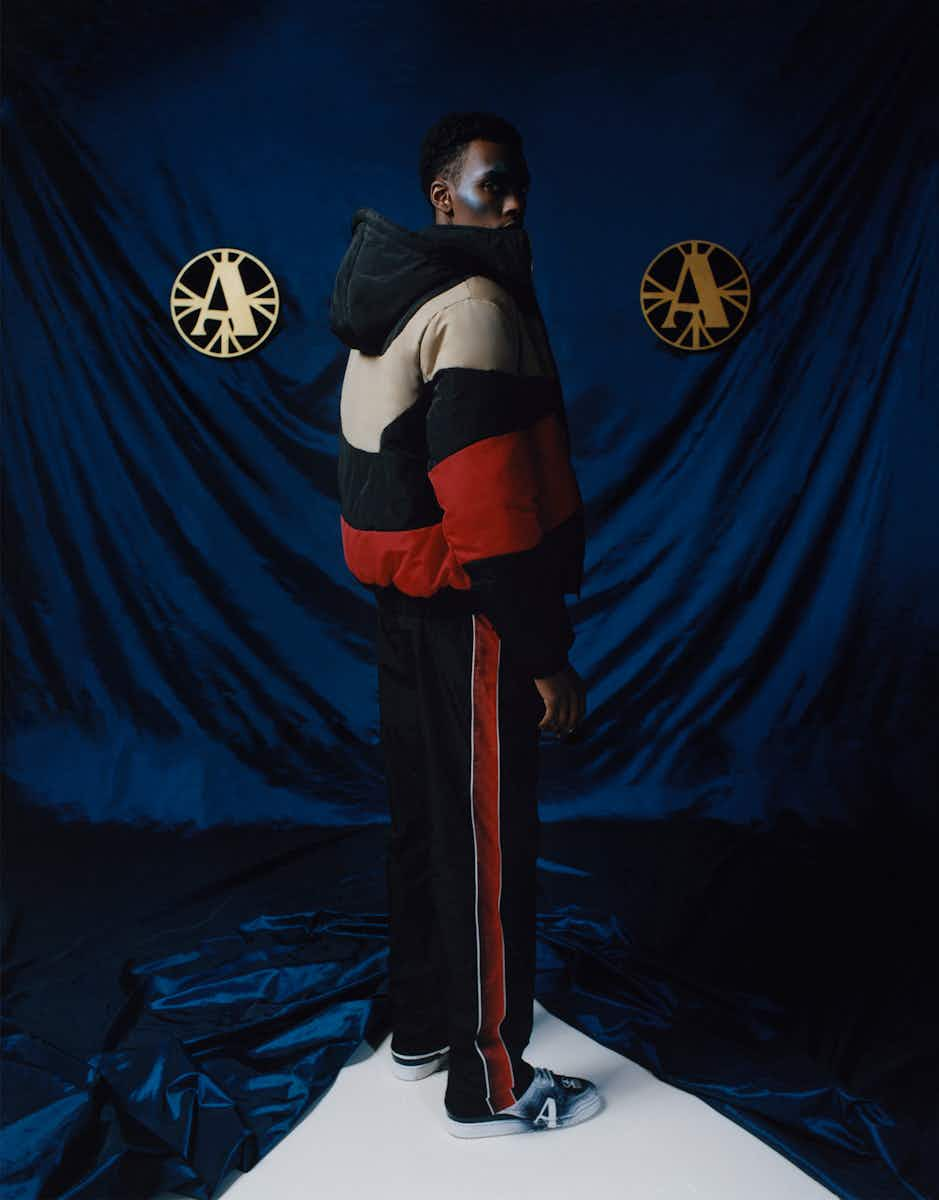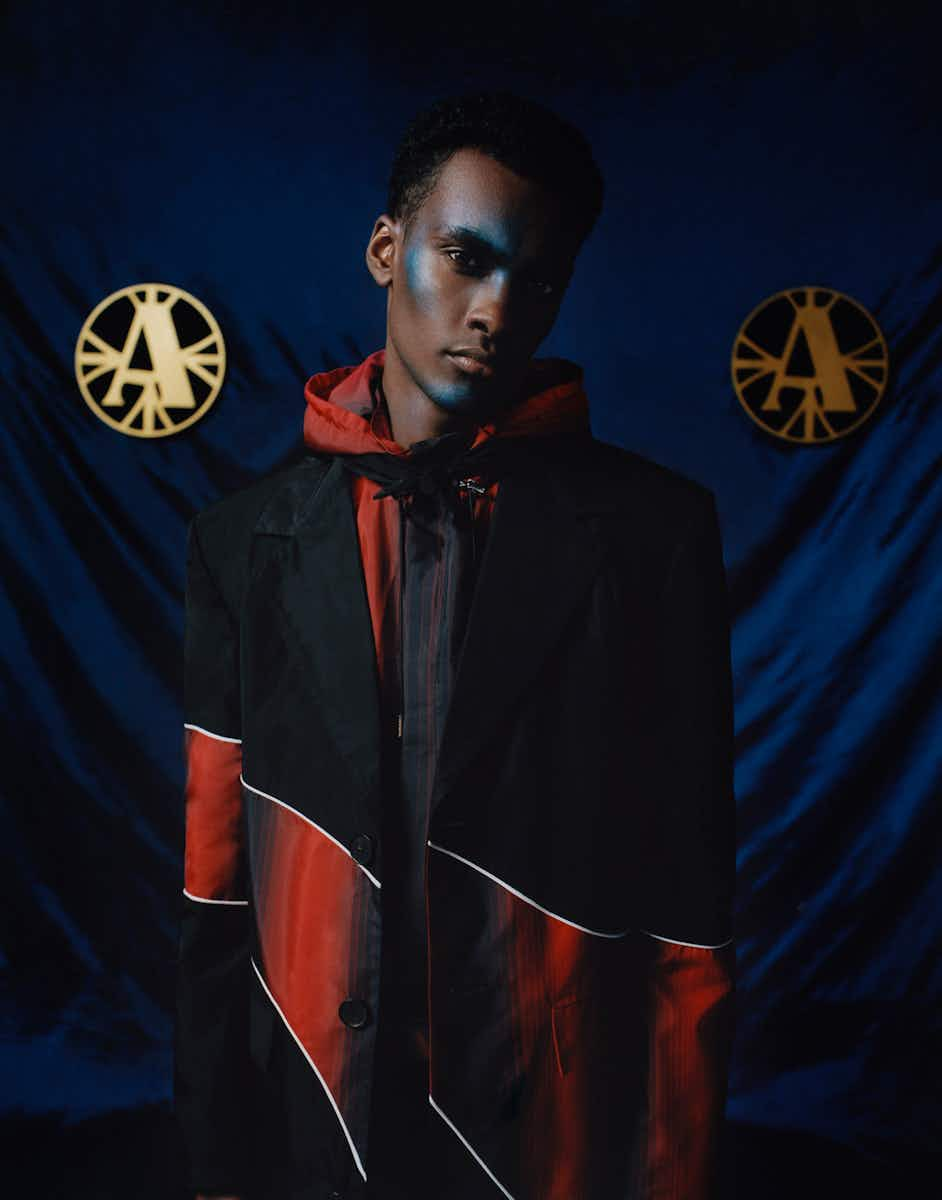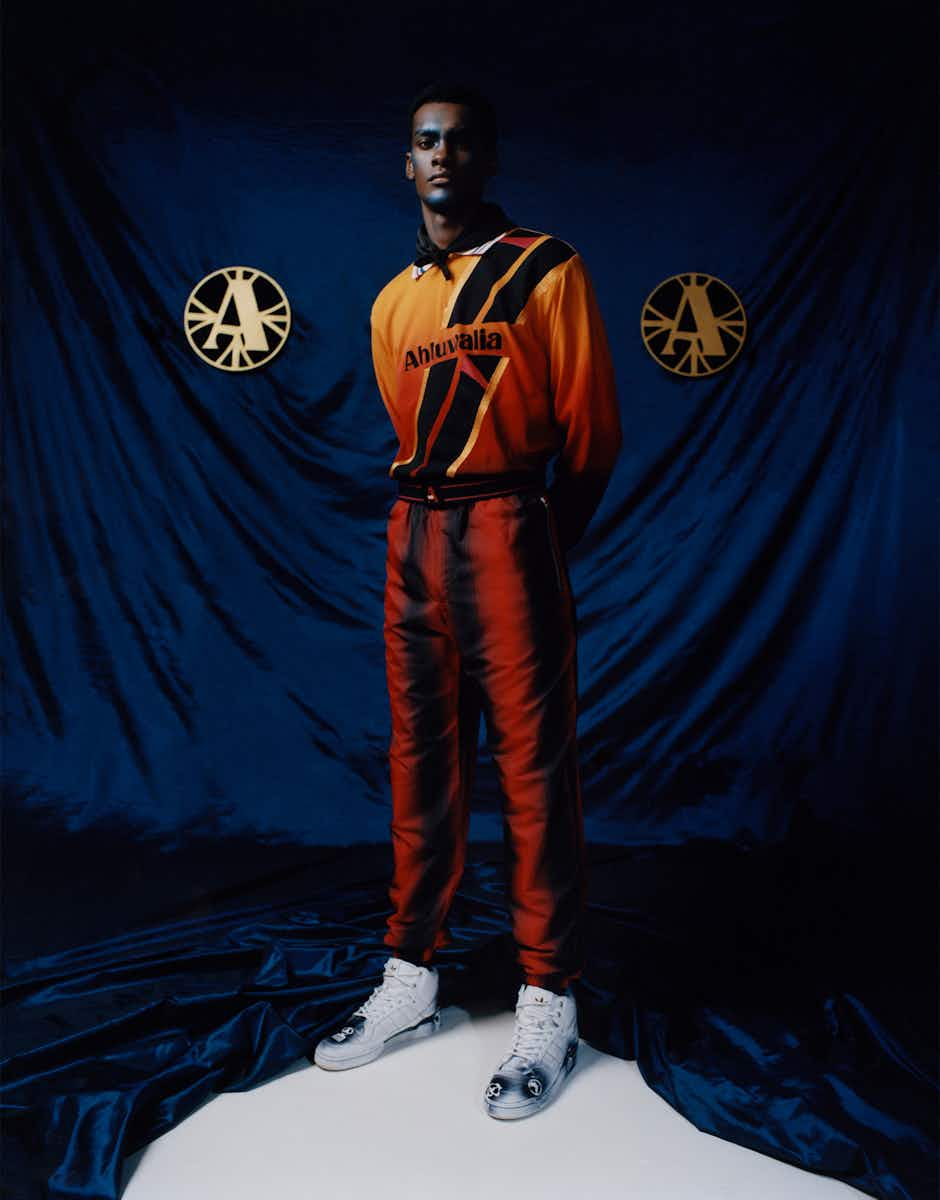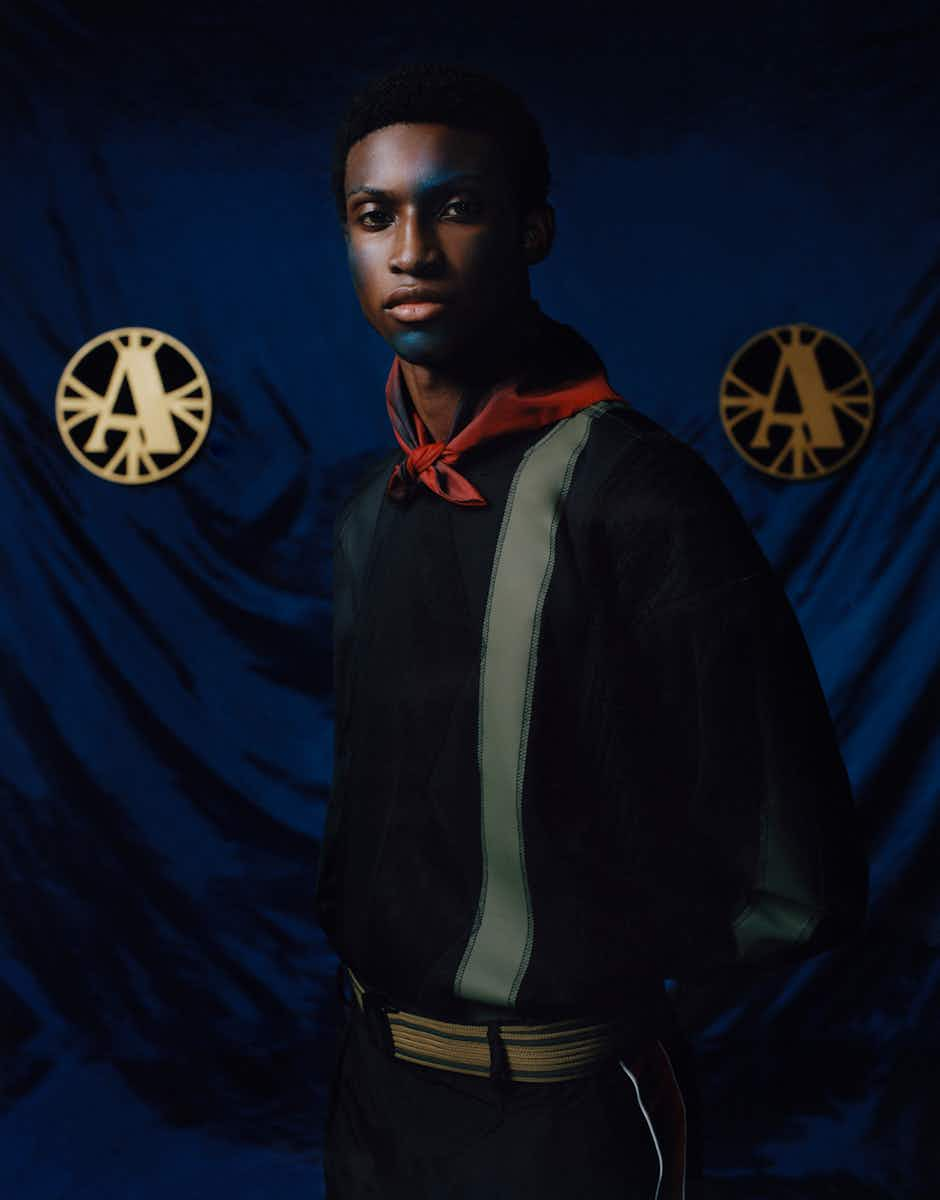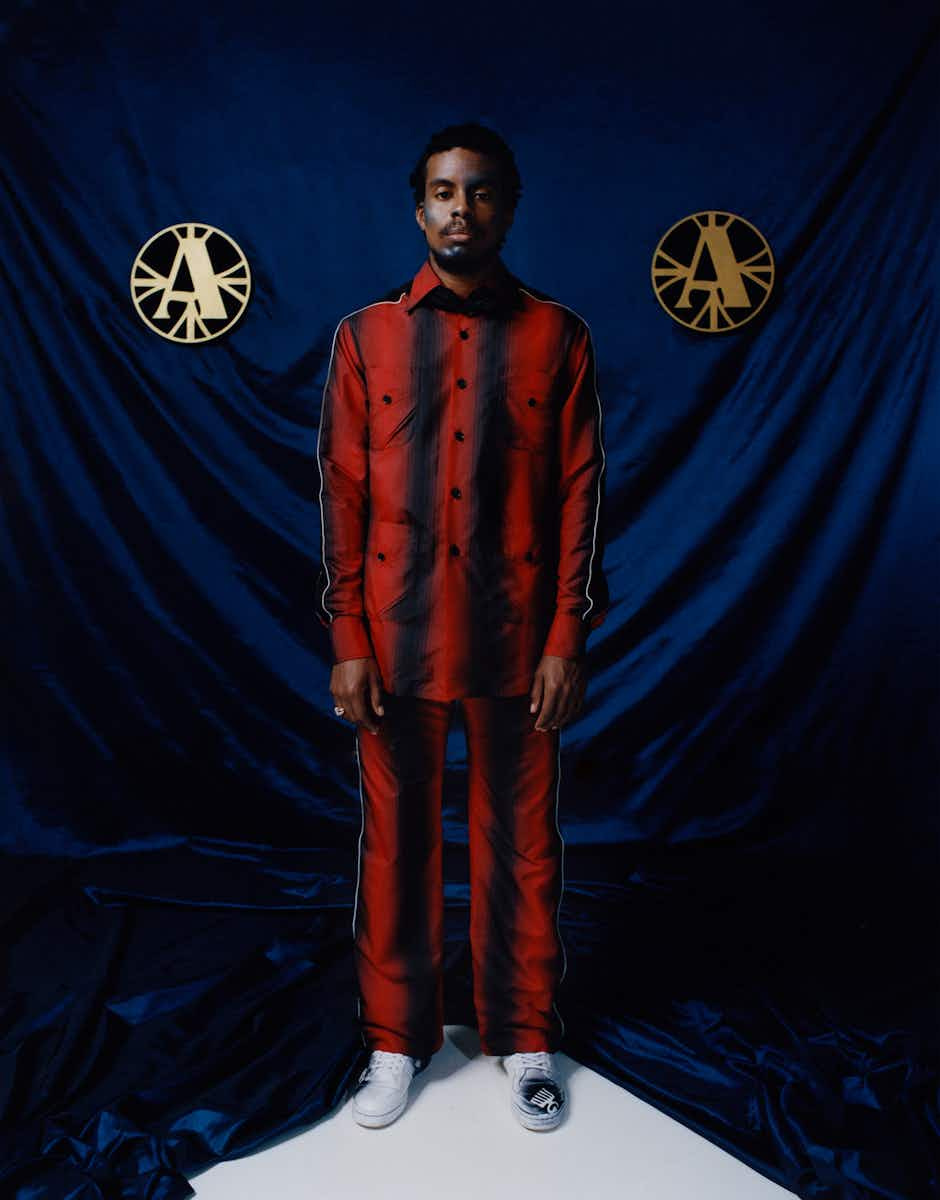 Both the collection and film are rooted in Ahluwalia's discovery of Homegoing by Yaa Gyasi – a fictional tale about two sisters separated at birth, each chapter skipping between generations of either sister's family. Starting in 1700s Ghana, the story transcends time, borders and narratives. ​"It highlights how our family's ancestry around the world really affects us in life and the generations after," she says. ​"Then I started to think about periods in history where there was a real melting pot of ideas." The Harlem Renaissance came to mind – but less about sartorially emulating the zoot suit, and more for its school of thought: a period of new literature, poetry, art and music produced by Black creatives throughout the 1920s and ​'30s. From there, Ahluwalia then traced contemporary artists inspired by that period, like Black American painters Kerry James Marshall and Jacob Lawrence.
"I love both of their works and I always have," she says. ​"I feel like this is the first time I've really had the chance to analyse it in a big way." The expressive, richly coloured palettes of James Marshall's paintings came through in Ahluwalia's inclusion of primary colours throughout the pieces, almost jewel-toned placed against darker hues of black, blue and emerald green. Then in the film, a sensual time-capsule of movement choreographed by Holly Blakey, make-up is painted onto the face taking cues from James Marshall's extensive use of blue-grey tints, as well as bright spots seen in works like When Frustration Threatens Desire (1990).
But with Ahluwalia's determination to take the brand to big business heights comes her consideration for the wearer. There's a sense of utility throughout, with a multifunctional puffer – the first of Ahluwalia's – brightly coloured on one side and dark black or blue on the other. It's an interchangeable element she was keen to address in times of great uncertainty, drawing upon our ever-changing moods, needs and wants. Tailored corduroy trousers warm the body, while ribbed track tops and zipped jackets provide contouring and allow for ease and comfort. As well, Ahluwalia reaffirms her relationship with Adidas, reworking their Forum trainers by incorporating prints like Afro combs, the African continent and globes.

Ahluwalia's intrinsically sustainable DNA is present throughout. Heavy stripes and decadent prints are achieved using organic, non-toxic dyes stamped onto repurposed deadstock materials. She's recently found a ​"top secret" supplier with Italian-quality deadstock fabrics leftover from factory runs, allowing the designer to offer garments made from one succinct material for the first time. ​"Sustainability underpins everything I do," she assures. ​"It won't be going away anytime soon."
Ahluwalia mentions the word syncretism, and that it kept popping up throughout her design process for this collection. An amalgamation of thoughts, cultures and ideas is perhaps the best way to describe the London-based brand, isn't it? There's no simple way to underpin exactly what Ahluwalia references: it often means different things to different people, depending on how you look at it.
"I think it really sums up what I'm about," she says. ​"I quite like it that people can't quite put their finger on my brand sometimes."


More like this