Cold Feet: the latest (and most riotous) airbrushed clothes
Off the Rails: The newly-formed brand is making subversive garb inspired by tour merch, hyperpop and tribal tattoos.

Airbrushed clothes are huge right now, with emerging brands like Burn on Earth, iKeda Moody Golding and Aircrush all getting in on the ages 5+ activity action. Equal parts nostalgic and riotous, young designers are embellishing T‑shirts, jeans and accessories with DIY prints, slogans and psychedelic patterns.

Cold Feet is making the most noise, with its subversive styles referencing ​'90s heavy metal, emo and hyperpop on layered airbrush prints, blending tribal designs with multi-colours and graffiti sketches. The brand was set up in 2020 when its elusive designer, Francesca, had just graduated from the University of Bristol with a degree in history. While at uni, she was editor of the student paper and had plans to become a journalist, and even wrote some bits for The Guardian. But graduating in the middle of the pandemic meant she had to move back to her family home in London – in lockdown – with heaps of time on her hands.

"I was super bored, I guess," she says. ​"I'd always been making creative stuff alongside my degree, but never took it too seriously. It was always just a hobby."

One day, she decided to buy an airbrush, as well as a bunch of vintage clothes to practise on, and knocked up Cold Feet's first few garments. After putting them on Instagram, she realised ​"people actually liked them," and decided to give it a go full time. ​"It made me take a step back and think, ​'I really enjoy this more than anything else I've done'. I just decided to go for it, really."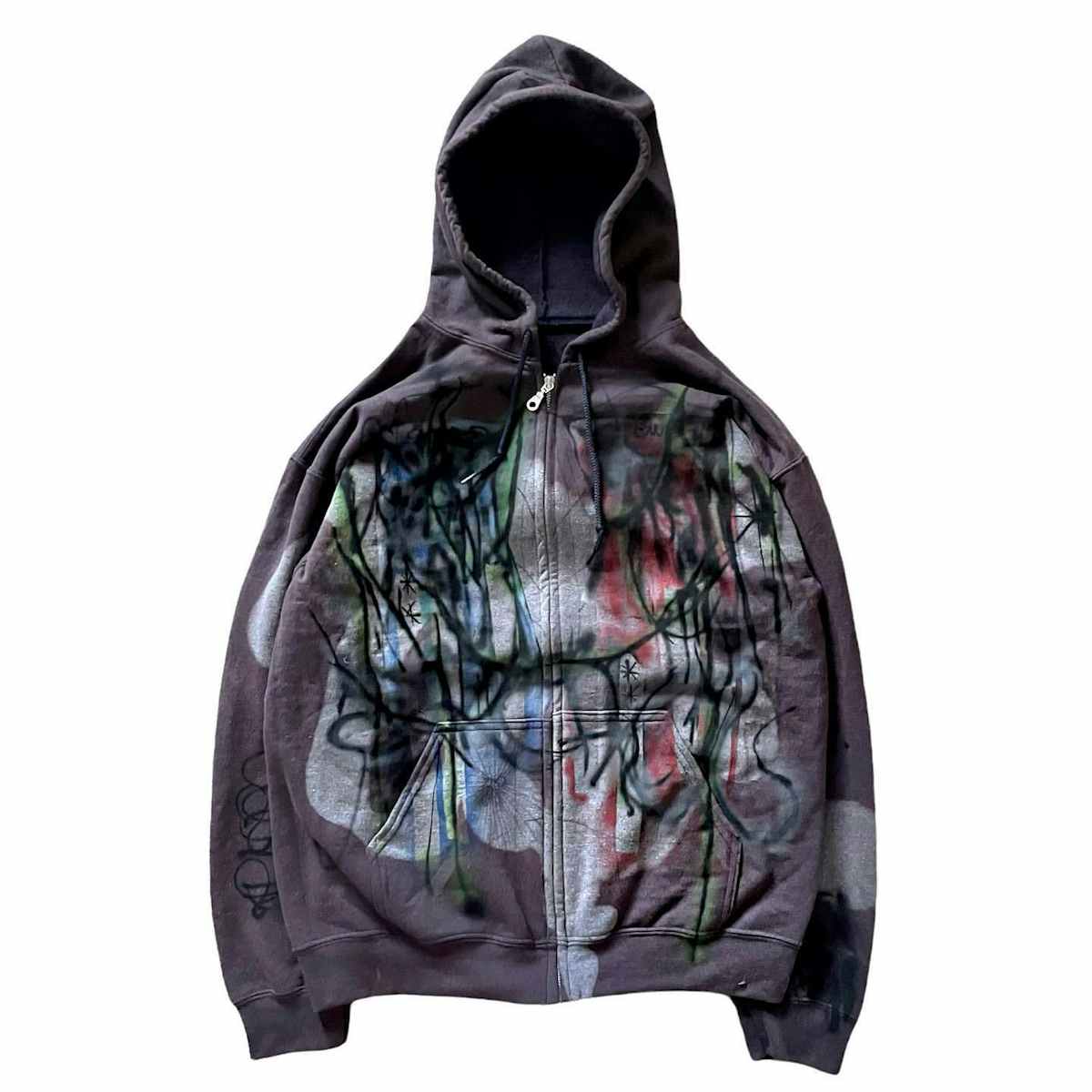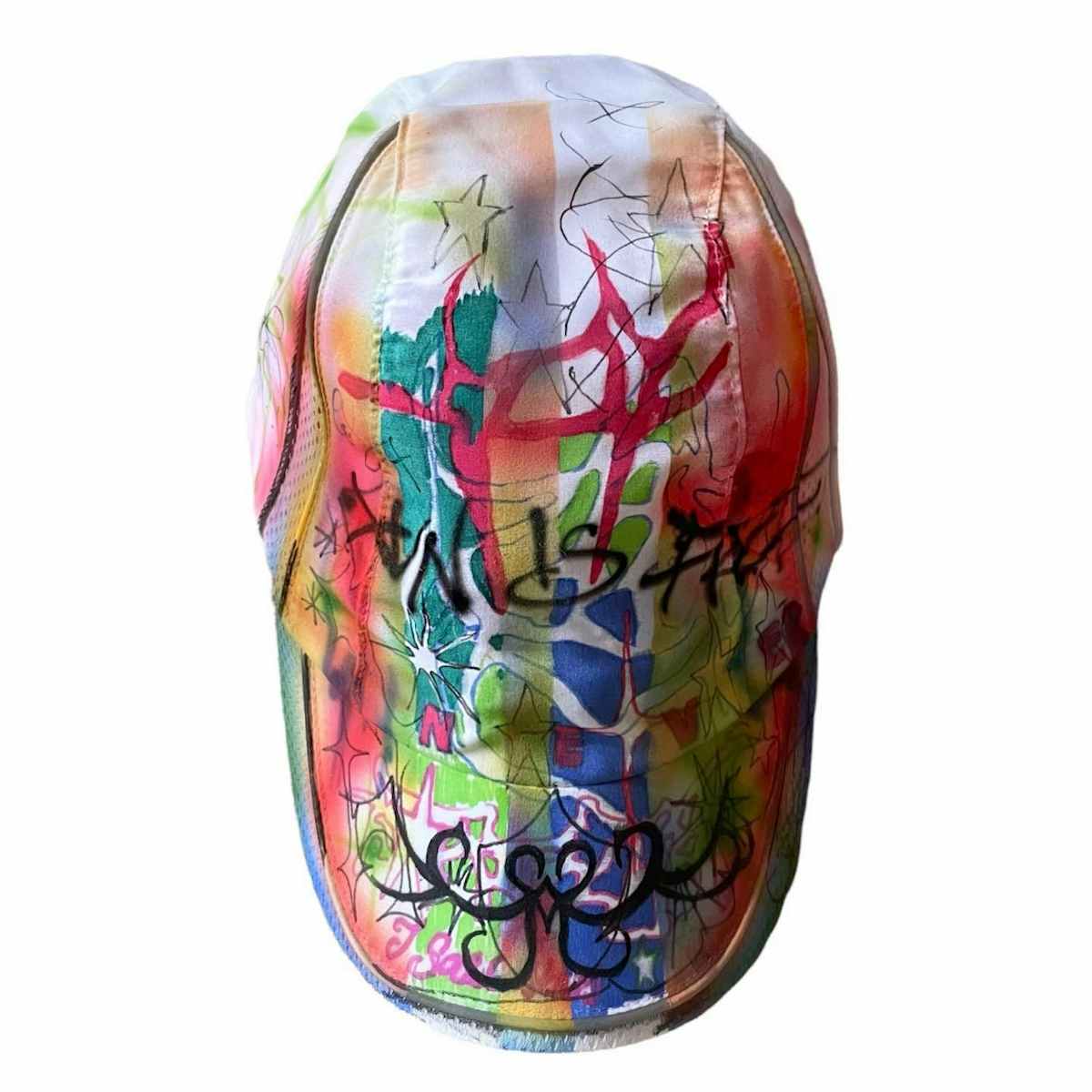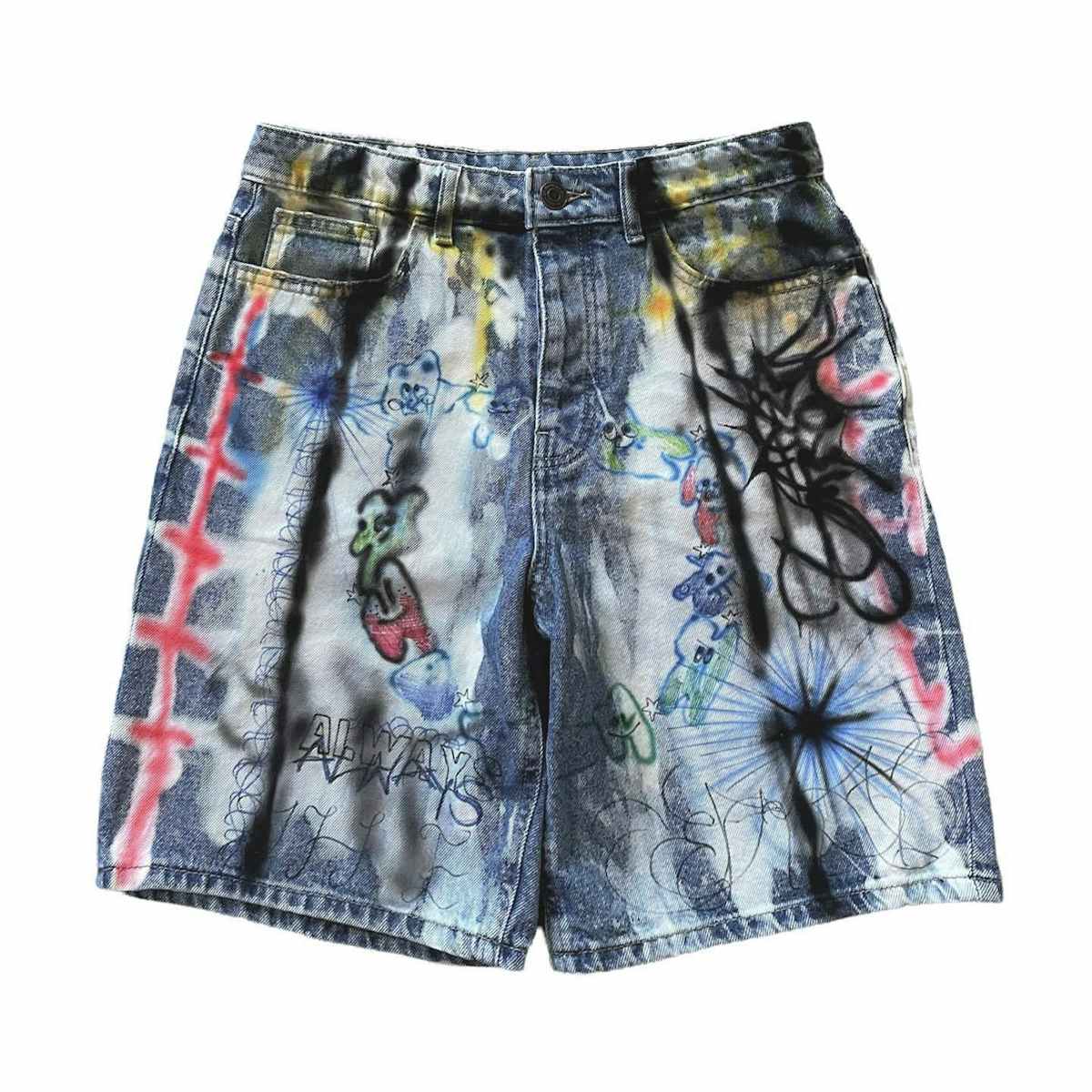 Cold Feet is the latest in a string of designers born out of the bedroom since the pandemic began. The self-taught, one-person brand – which exists only on Instagram and a website – regularly sells out of its drops, which include airbrushed jeans, caps, side bags and T‑shirts. There's a subcultural element to Cold Feet; the bespoke aspect makes each unique piece feel like a collector's item.

"I've always been into music merch, and the whole ​'limited edition' aspect that you get with that, the hype that surrounds it," Francesca says. ​"As a teenager, I really got into Drain Gang, Yung Lean and all of that. Their merch is super limited, and I wanted to make a brand that felt a little bit special, with there only being one piece, or a few pieces, in existence."

Francesca scours eBay and vintage shops for the original garments, before running riot with her fully-loaded airbrush. Most of the prints, while instinctual and rarely planned-out, are influenced by her love of graffiti found in old photos of ​'80s-era New York City. ​"I've always been really fascinated by that whole underground scene," she says. ​"Airbrushing clothes felt like a natural progression for me – you can mimic that style, but on clothes and on a much smaller scale."

For now, she's producing all of Cold Feet's stock on her own, from her bedroom, with hopes of moving into a studio in the next few weeks. Keep your eyes peeled for the next restock, or slide into her DMs and ask (politely) for your very own custom piece. But before all of that, we go Off the Rails with Cold Feet founder, Francesca, below.


What's your motto in life?
Don't take life too seriously.

Who do you most want to see wearing your clothes?
Probably Grimes.

What do you reckon you'd be doing if you weren't a designer?
A journalist, or maybe even a chef.

What's the last film you watched?
I watched The Devil Wears Prada last night – it's probably one of my favourite films.

What gets you out of bed in the morning?
Iced coffee.

What are you currently loving and hating?
TikTok, for both. I am absolutely obsessed, but I deleted it the other day. It's so hard not having it!

What do you listen to most when you're designing?
A lot of PC Music, hyperpop, Drain Gang, Charli XCX, SOPHIE, Arca. Also, I really love Everything but the Girl. It's either super intense or chilled out.

What's the best city to let your hair down in?
I've been to a lot of other places, but it's always London.

What five famous guests would you invite around for dinner?
Action Bronson, Lady Gaga, A.G. Cook, Kendrick Lamar and FKA twigs.


More like this