Kim Jones is making a case for masculine finery

The artistic director's AW21 Dior Men's collection hones in on the ceremony of the everyday. Think: extreme opulence with a flourish of subversion that explores the cross-pollination between fashion and art.
If Kim Jones' last autumn-winter Dior collection ushered in a new era of excess – both as a tribute to legendary stylist Judy Blame, and a rage against the streetwear machine – today's AW21 show proved that opulence is here to stay. Just in time for the roaring twenties – we can dream!

Dior's new collection centres around the ceremony of the everyday. Drawing inspiration from the masculine extravagance of ceremonial garb and uniforms – and subverting it in due course – Jones explored a time-honoured tradition that's still alive and kicking in the 21st century.

Following on from Dior's SS21 collection that was dedicated to Ghanaian artist Amoako Boafo, today's collection straddled the worlds of high fashion and grand art, too, this time celebrating the work of renowned Scottish painter Peter Doig. Sheer white shirts acted as canvases for his paintings, each peppered with embellishments, jacquards and virtuoso embroidery. A series of Doig's animal-inspired motifs appeared throughout the collection, described in the show notes as ​"a likeness of Christian Dior's dog Bobby, a lion that simultaneously recalls characters from Doig's paintings and a masquerade costume made by Pierre Cardin for Christian Dior in 1949, an echo evoking the steadfast friendships Mr Dior had with artists like Jean Cocteau and Christian Bérard, a passion for art and artistry that the house has always cherished."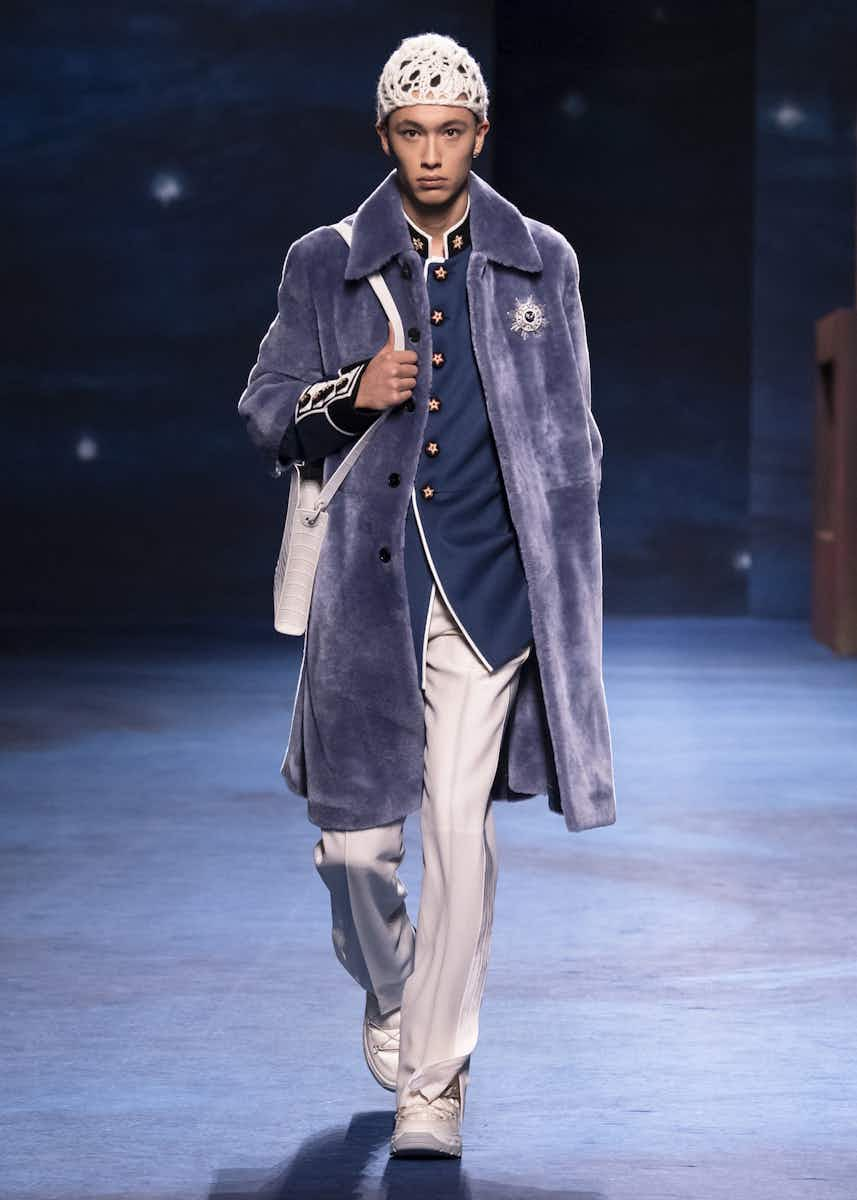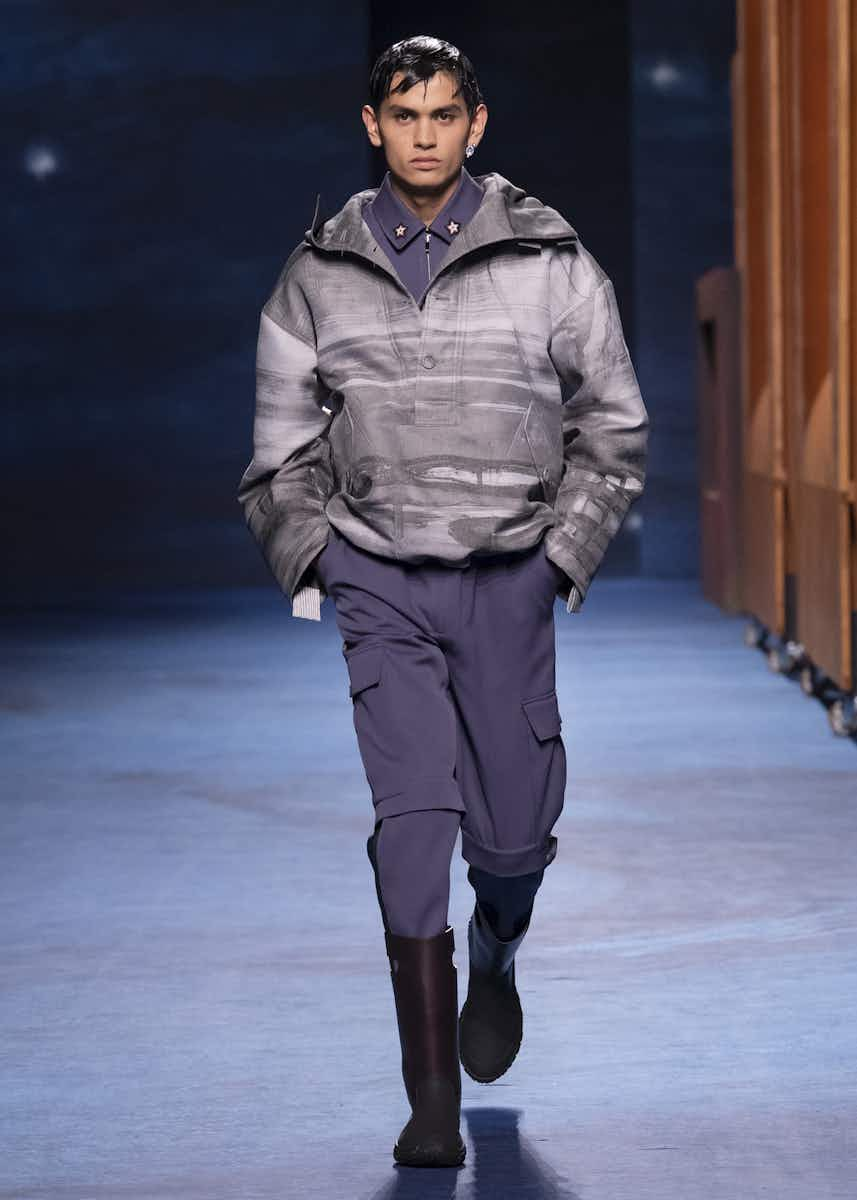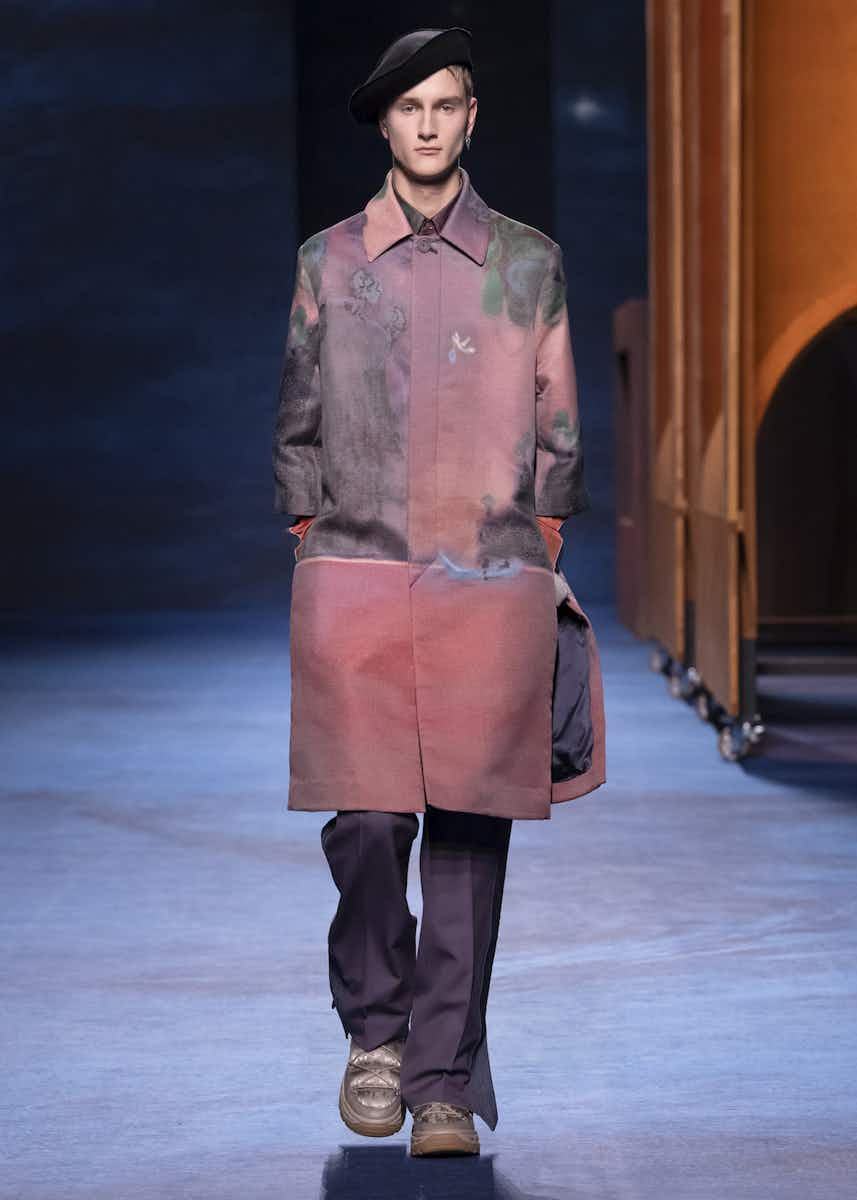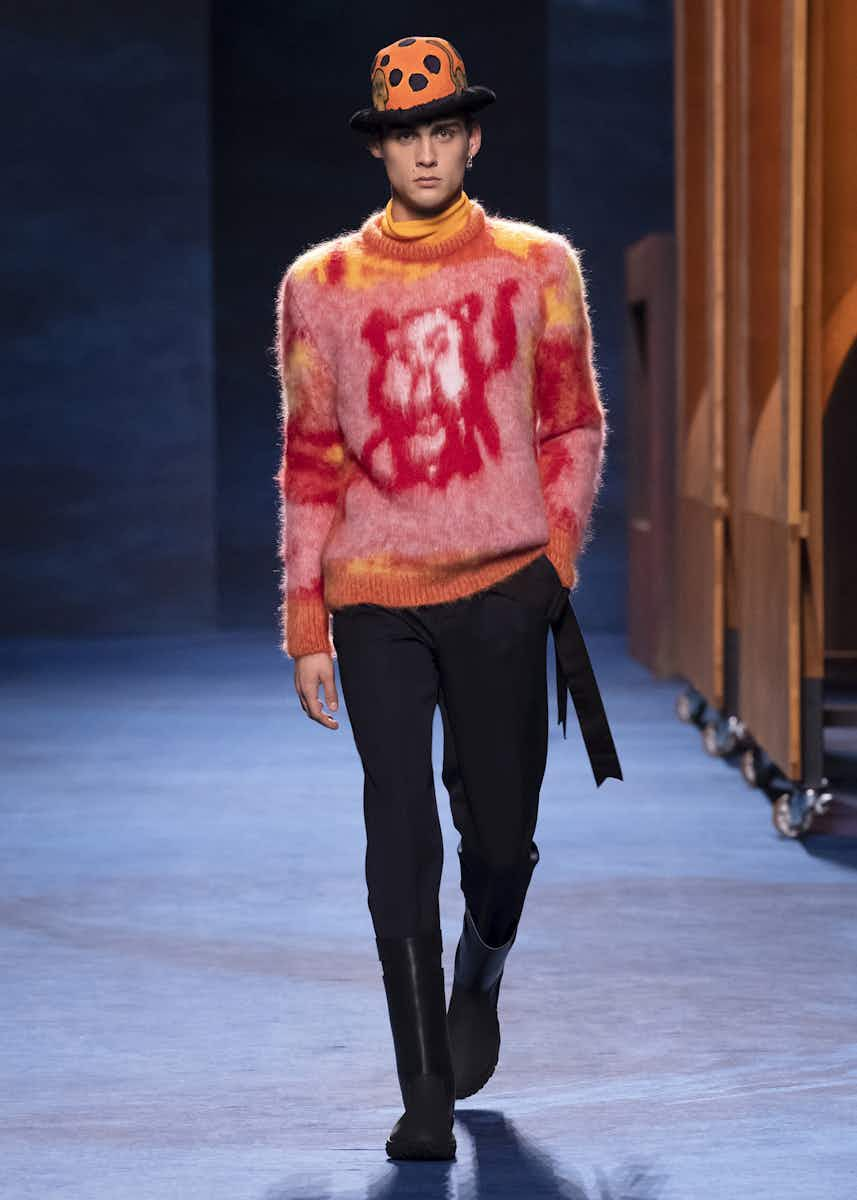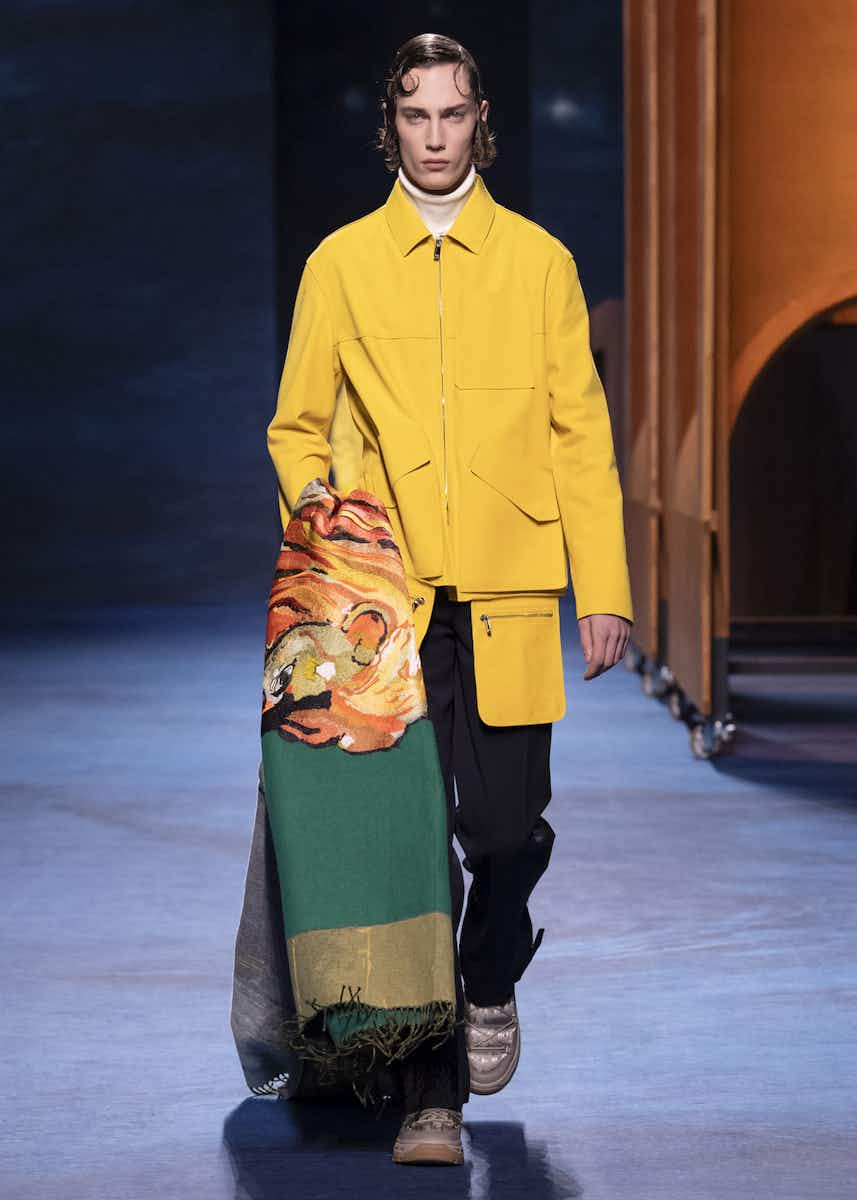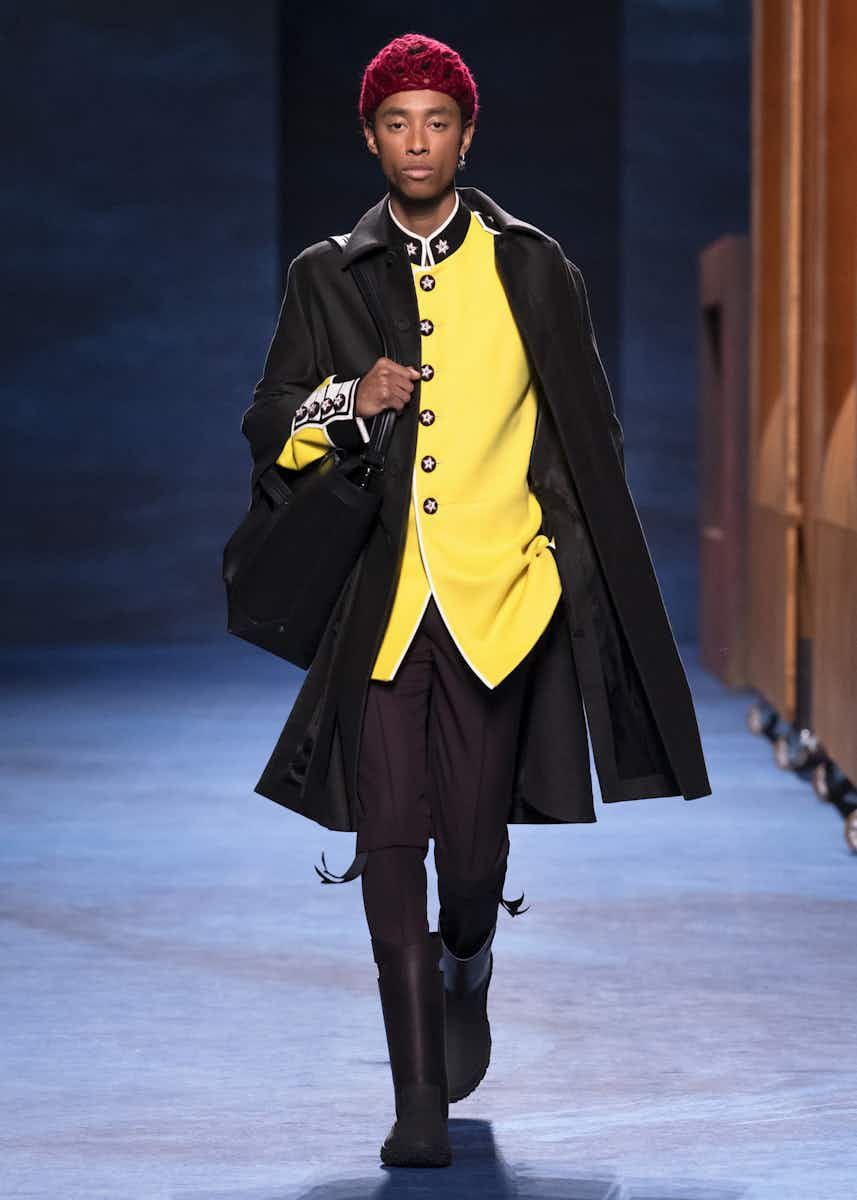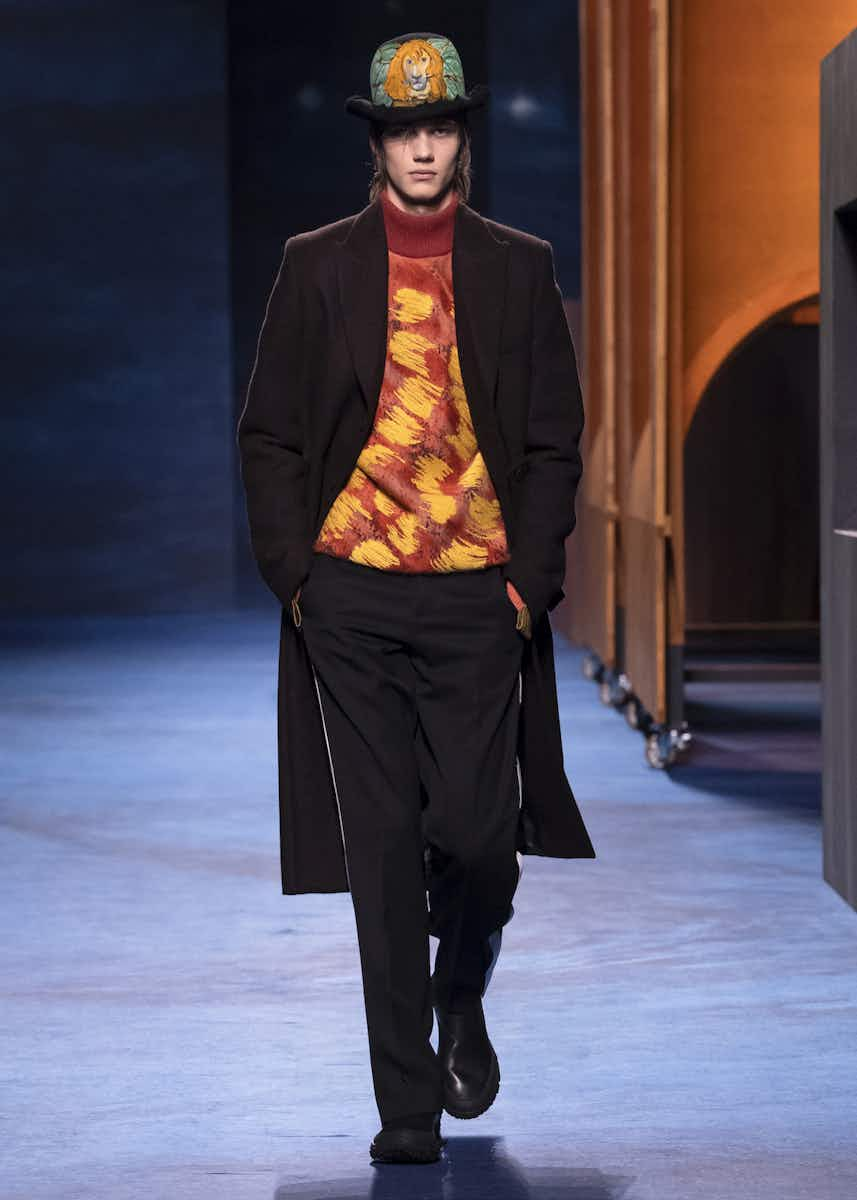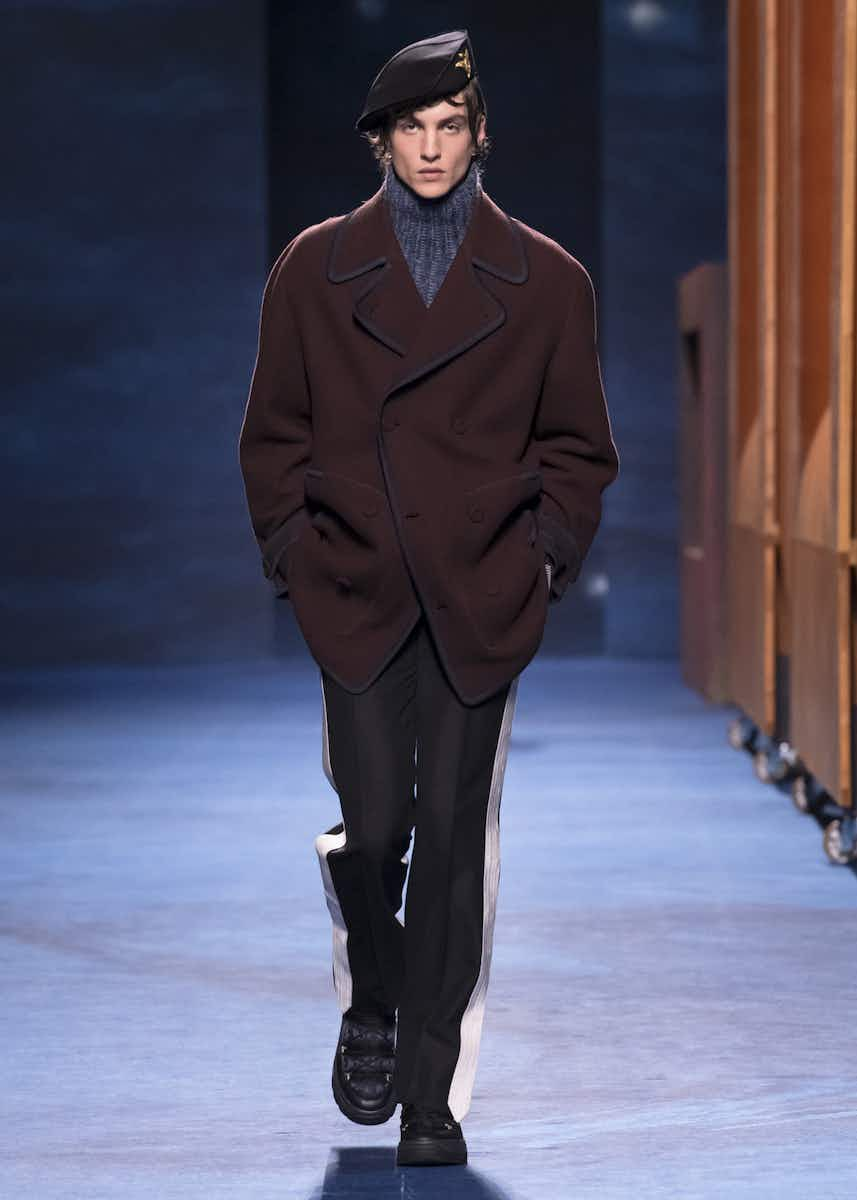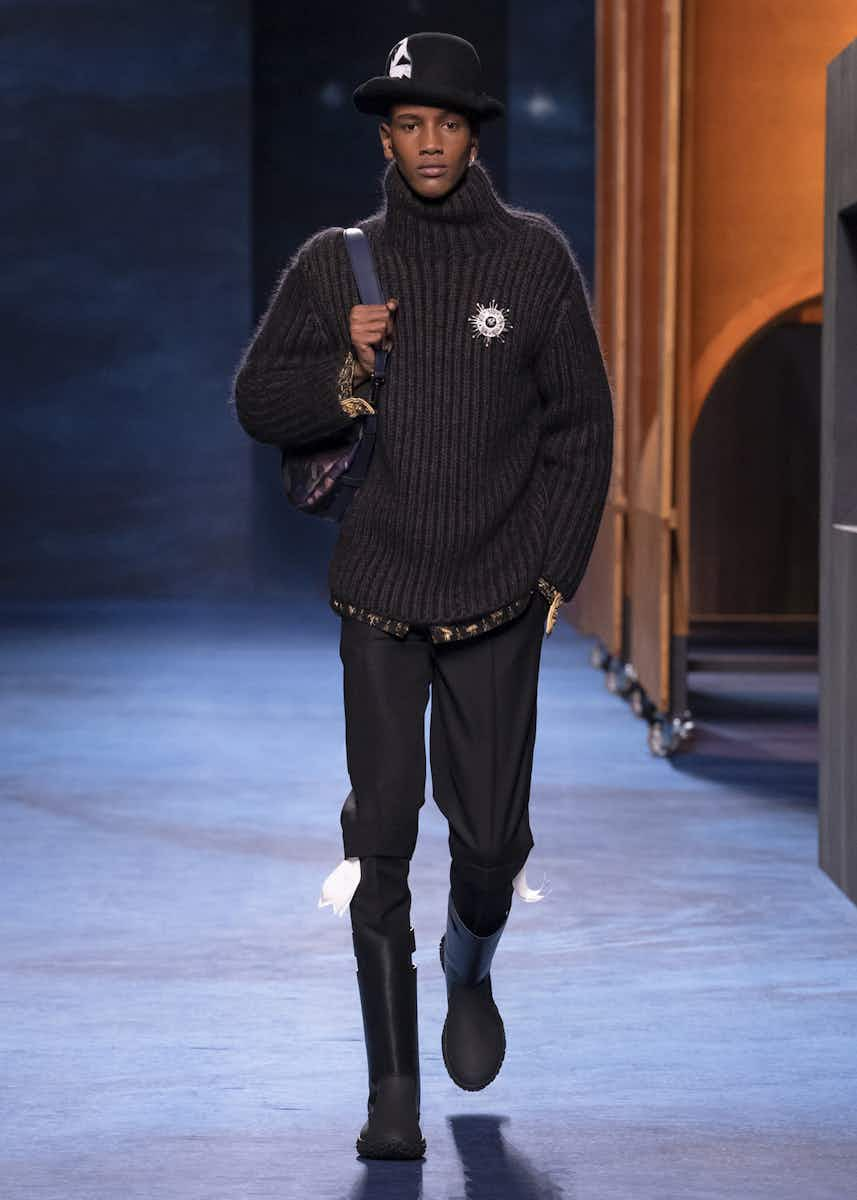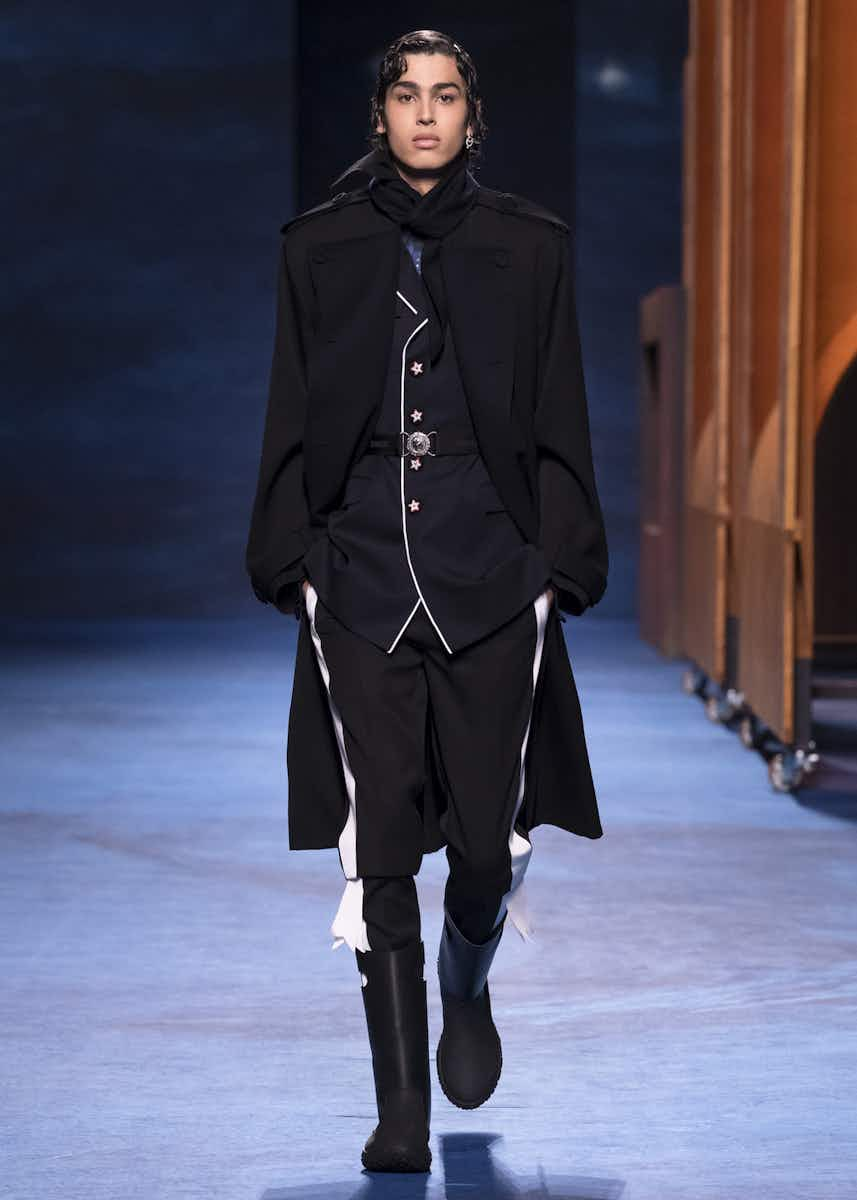 A sunshine yellow military jacket paved the way for an upbeat palette of pastels and acid brights that would lift even the grouchiest of lockdown moods, as seen on military suiting, neckties, berets, camo print bomber jackets, tailored trousers (worn with extra-chunky boots) and utility pants (tucked into rubber boots). The fluffy mohair knits feat. abstract prints were a particular highlight – these were paired with hand-crafted wool felt bowler hats, courtesy of master milliner Stephen Jones.
Lasting nearly 11 minutes and showcasing a total of 45 extravagant looks, Jones' AW21 show made the case for masculine finery, all to the sound of English poet, songwriter, and electronic musician Ann Clarke's seminal proto-house track Our Darkness. As her lyrics declare, ​"There has to be passion. A passion for living, surviving", and despite living through what can only be described as the darkest of times, Jones' collection celebrated exactly that: a zest for life.
Get up close and personal with the collection below through an exclusive video shot by Jackie Nickerson.

More like this