DSquared2 SS22: a clash of cultures thrown into a blender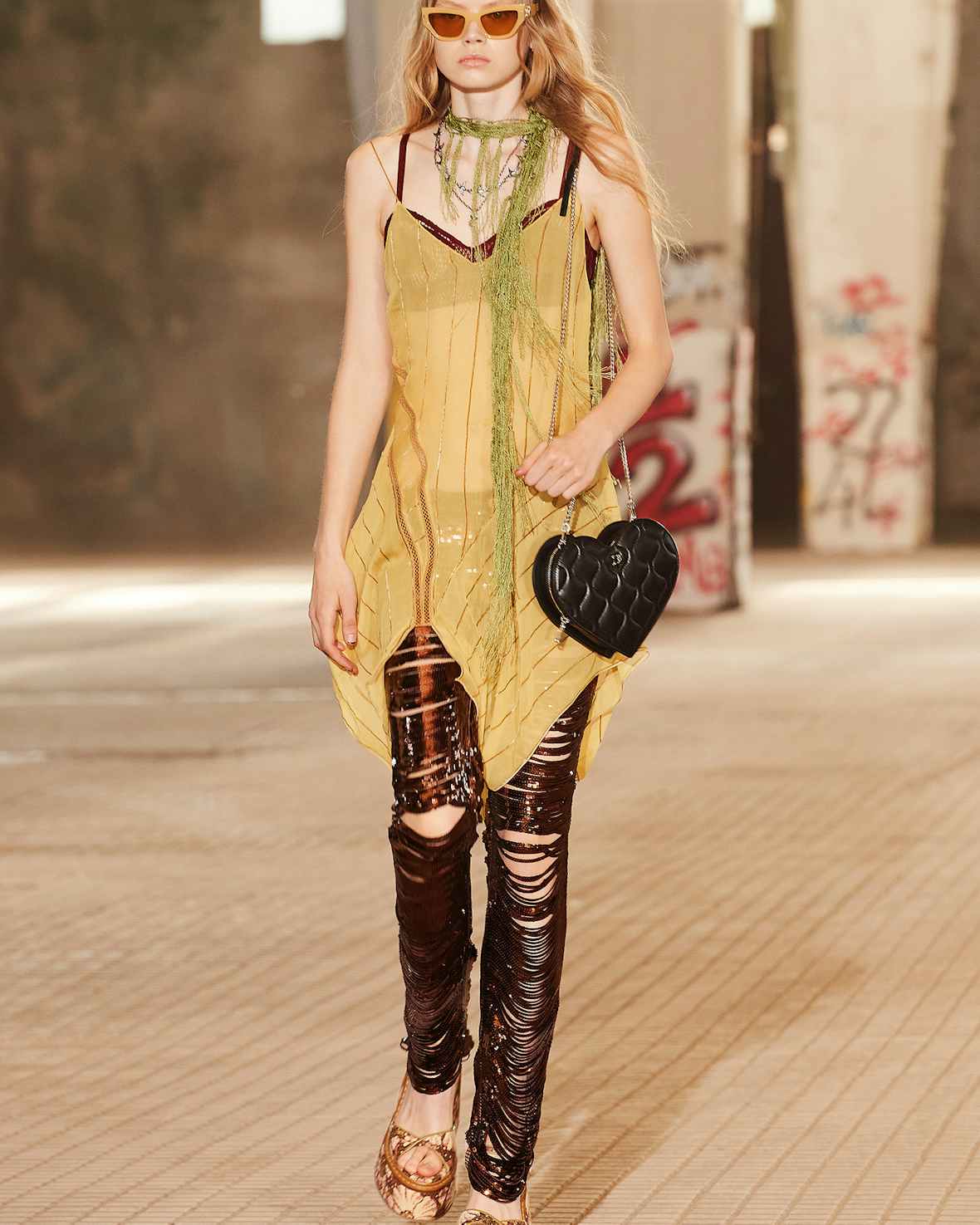 Cool and youthful, DSquared2 SS22 combined the Italian brand's playful language with a tough spirit: for the extrovert at the party, and the hazy-headed morning after.

The romance, the fantasy, the grunge; not an early-'90s teen mixtape, but rather the Venn diagram of DSquared2 SS22: a deconstructed collection of hard glamour, super sex and utility thrown in for good measure.
While staged as a proper fashion show – runway and all – twin duo Dean and Dan Caten opted for a guest-less video presentation. A shame given the brand's showman extravaganzas of the past, sure, but the clothes made up for it. Cool and youthful, it combined the Italian brand's playful language with a tough spirit, designing for the extrovert at the party, and the anonymity of the hazy-headed morning after. It's no secret that DSquared2's strengths have often lied in a collection of cultures thrown into a NutriBullet.
And so the collection, titled Fairytale Grunge, takes hard and soft, dark and light, merging the often head-scratching smart casual with breezy effect. Floral prints lie on ultra-fine fabrics on dresses with destroyed knitwear worn on top; oversized, holy and purposefully stretched. Same goes for DSquared2's denim offering; designed to fit snugly on the body, but made extreme with upcycled techniques sewing multiple old jeans together to form something a little bit bonkers. With glittery tattered strands, too.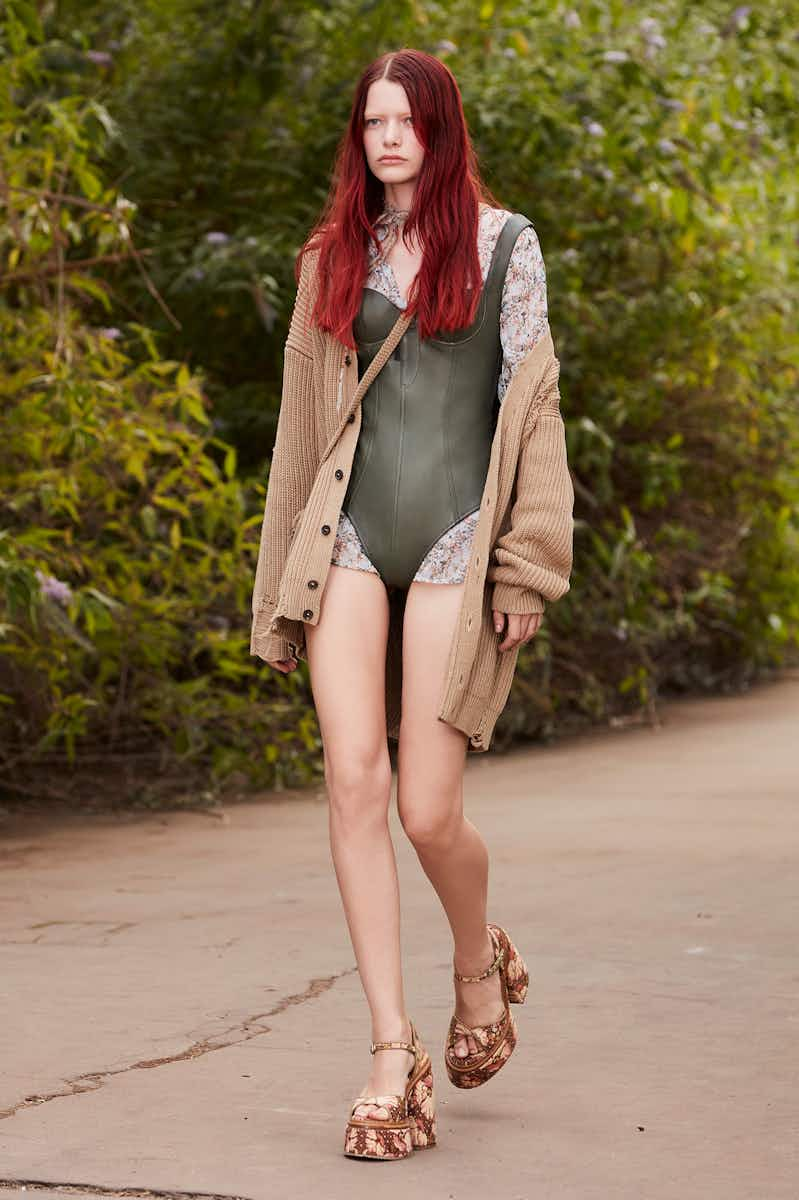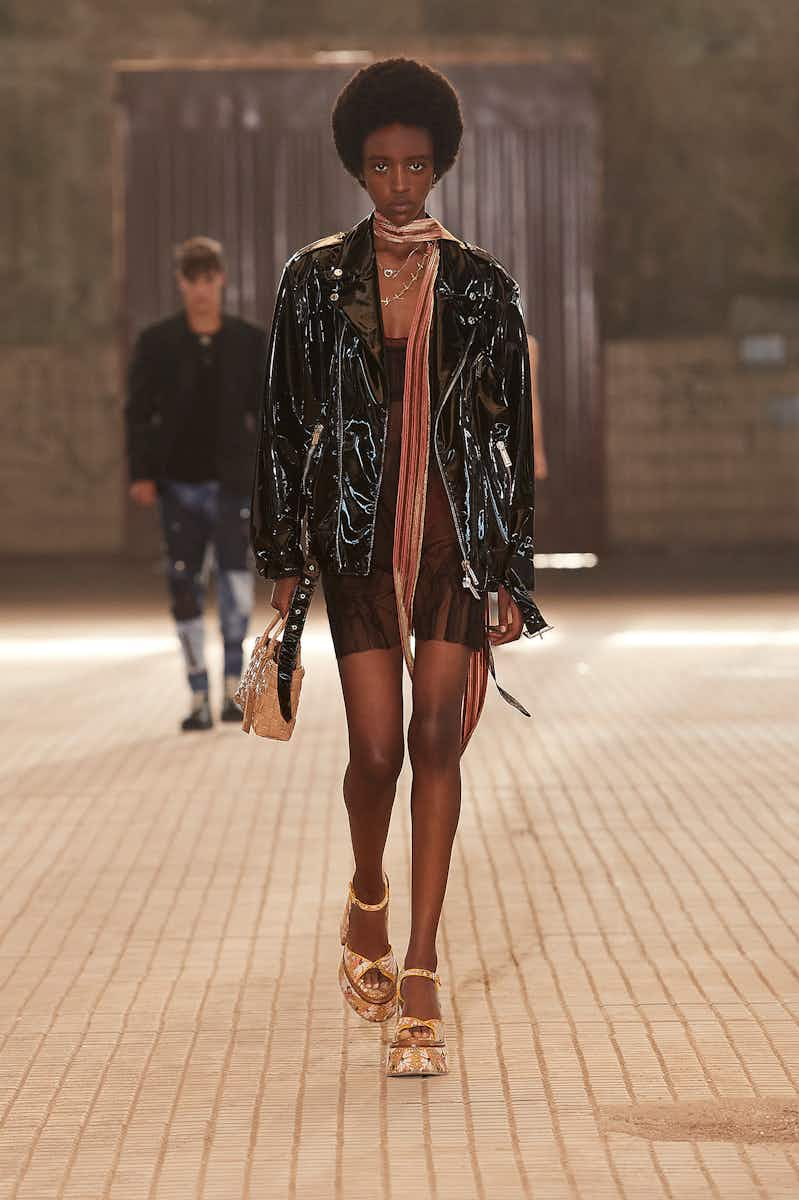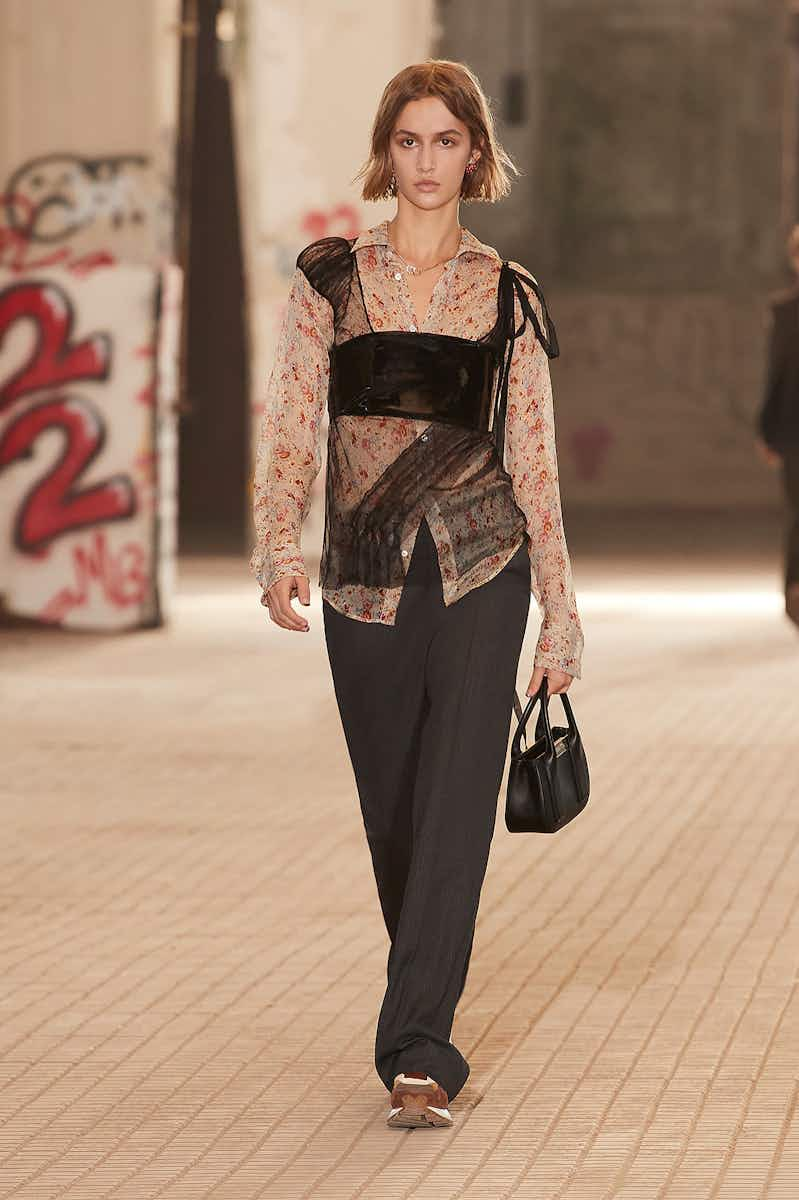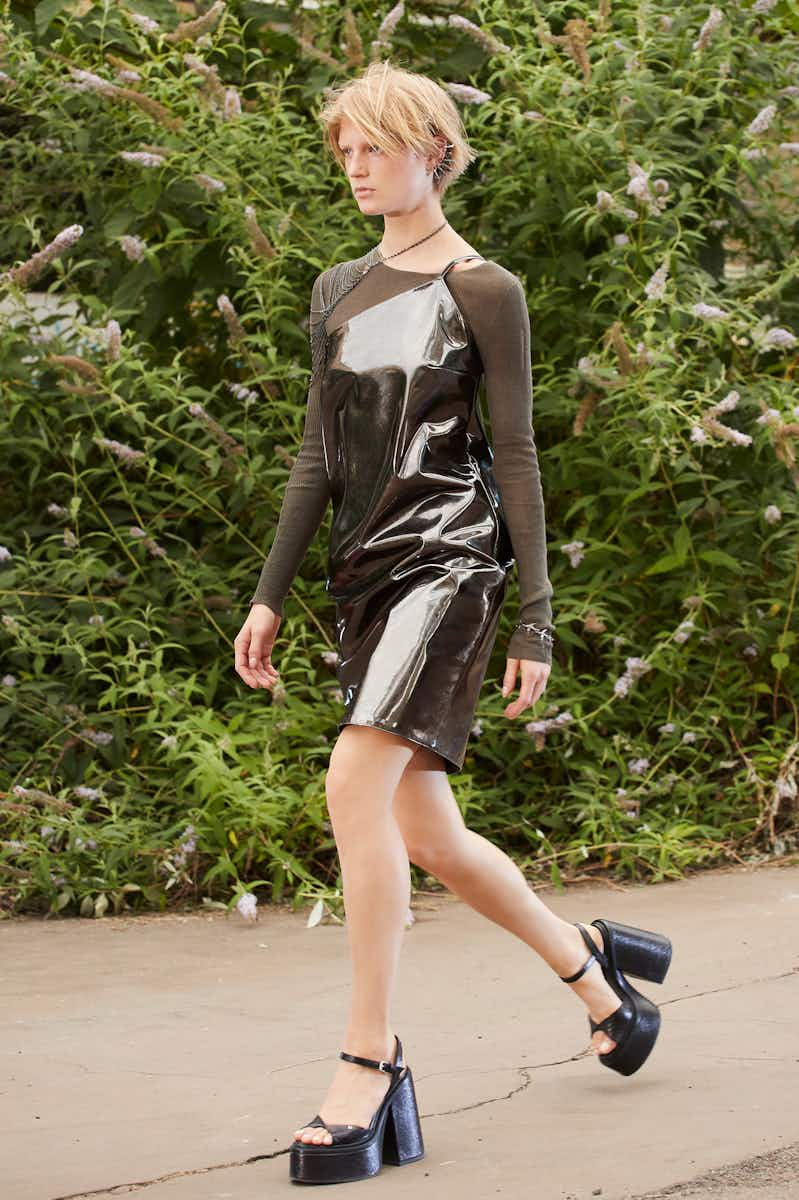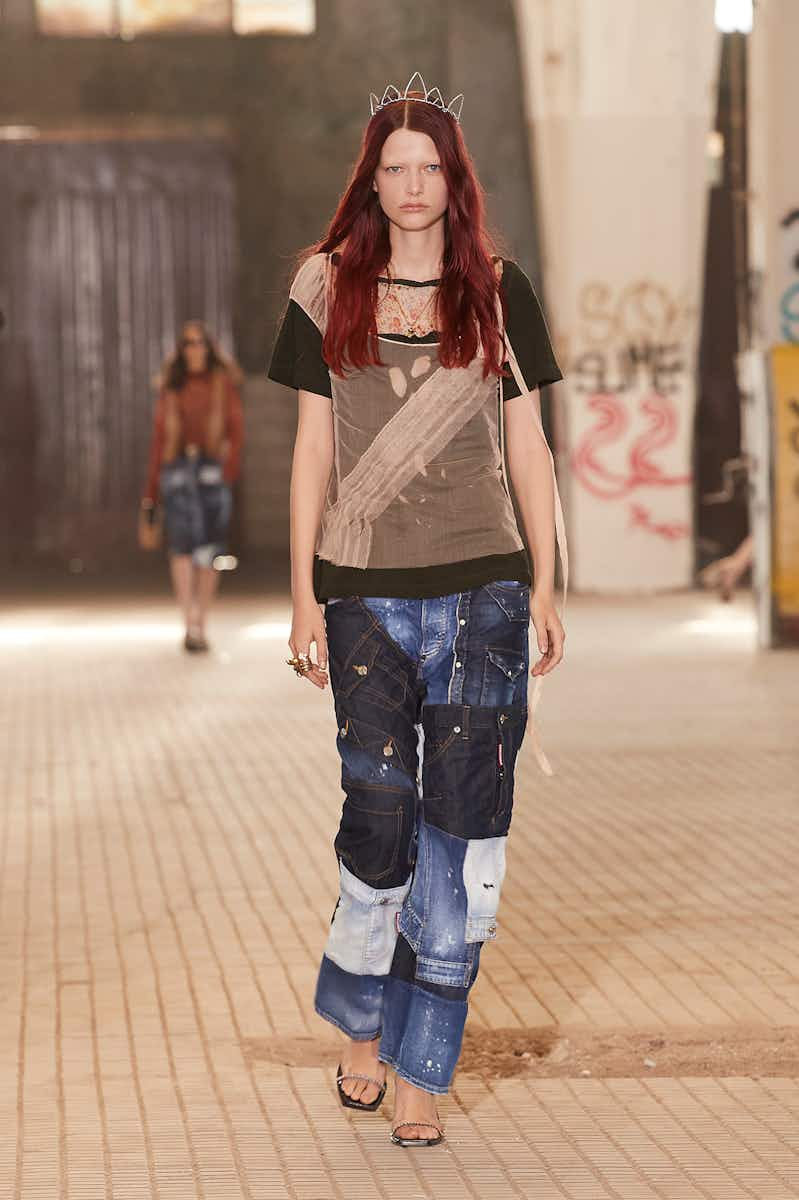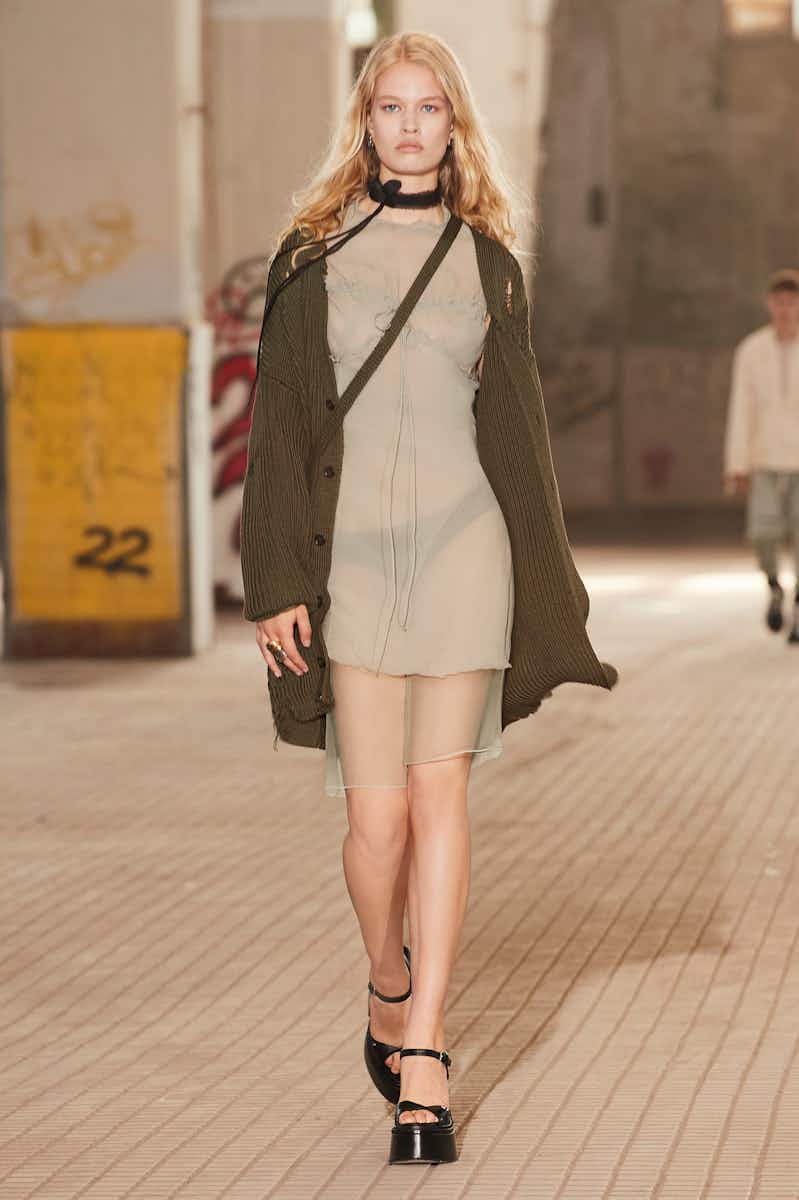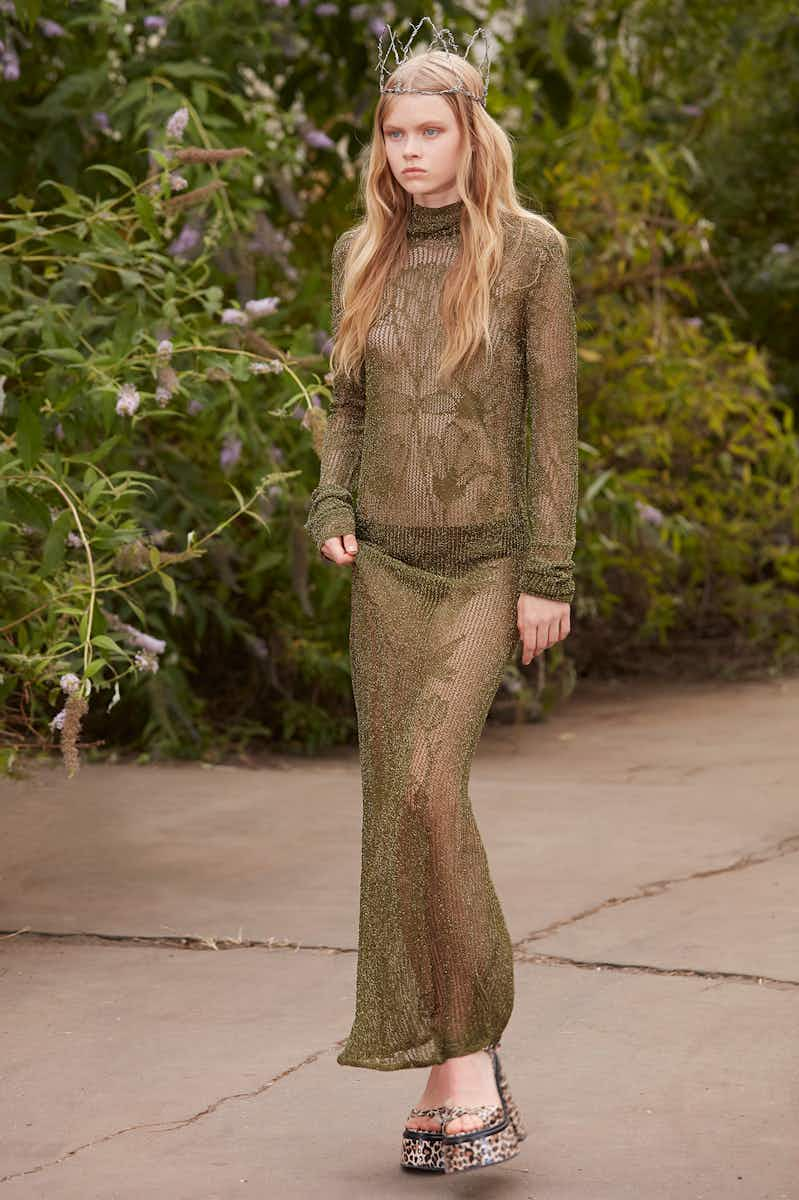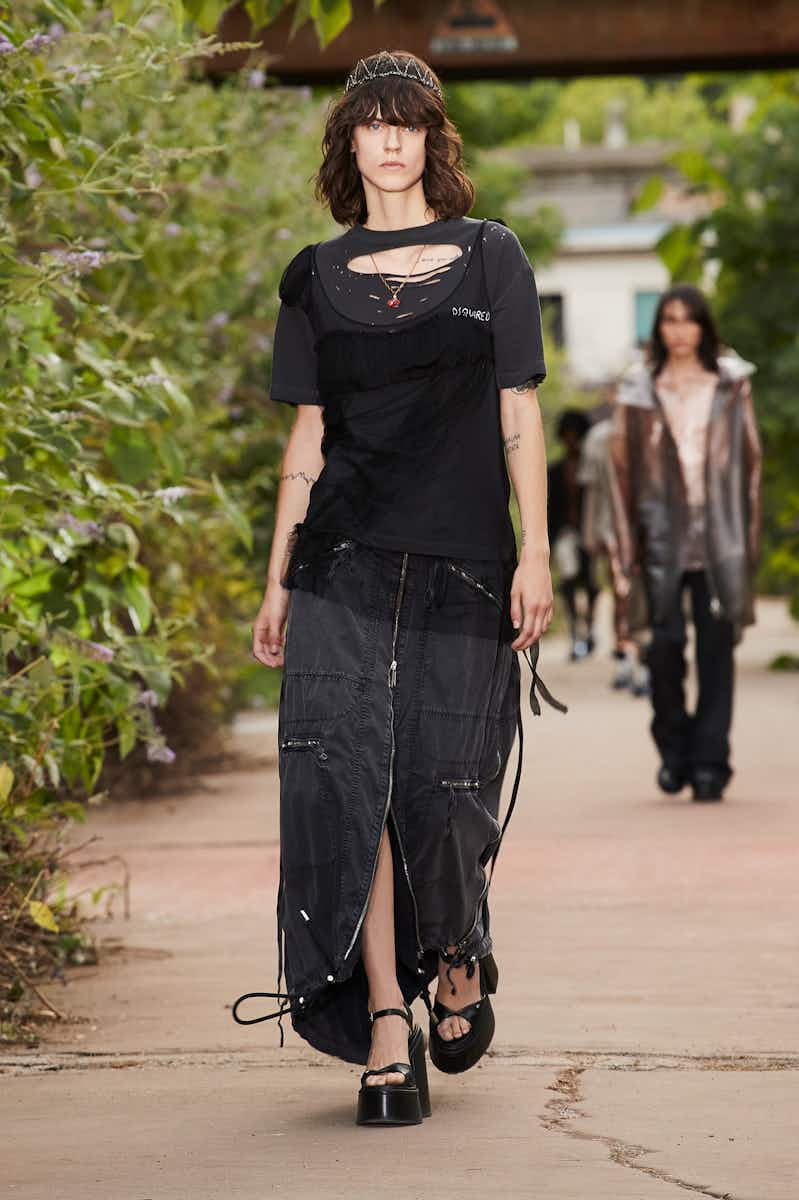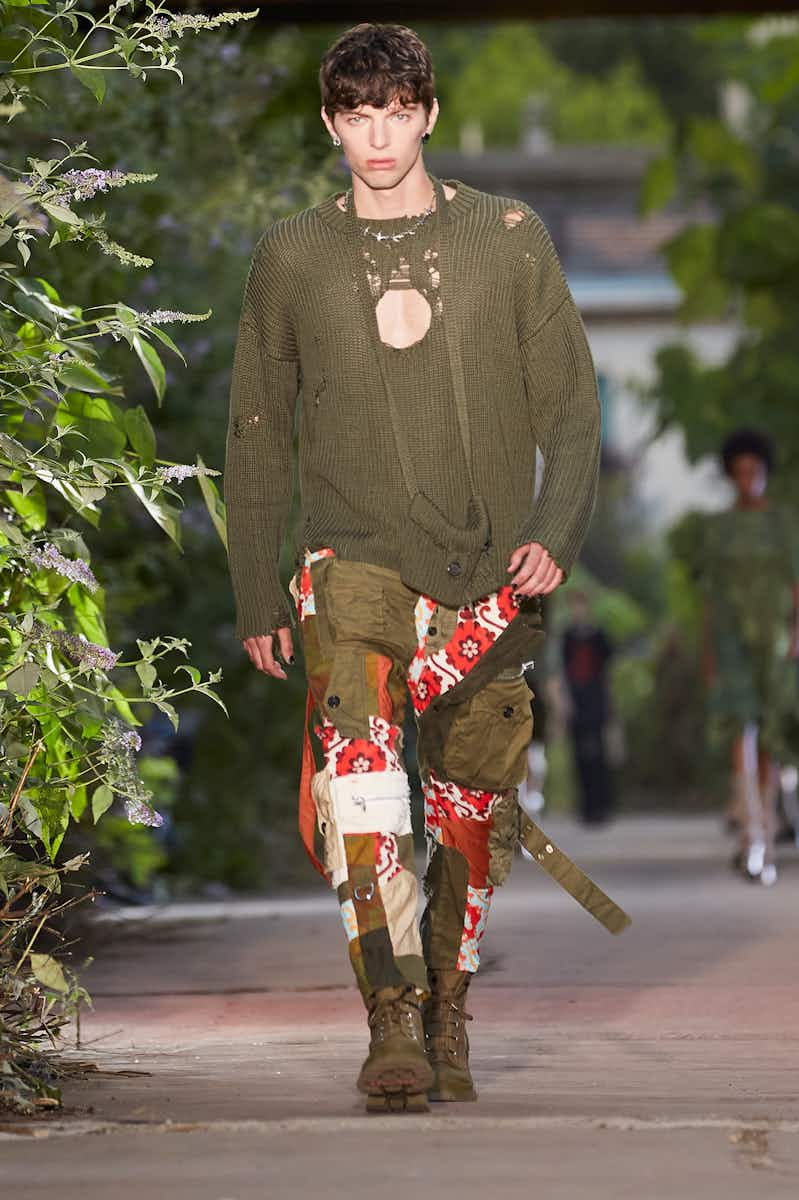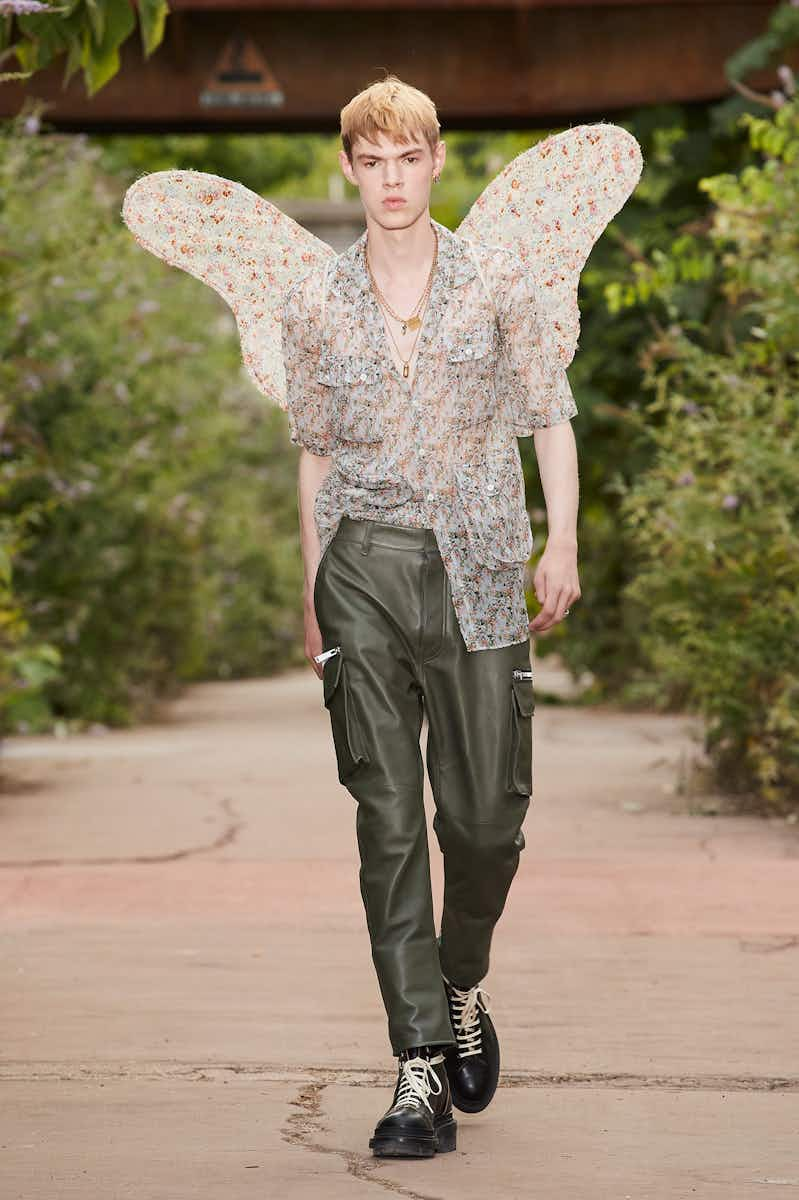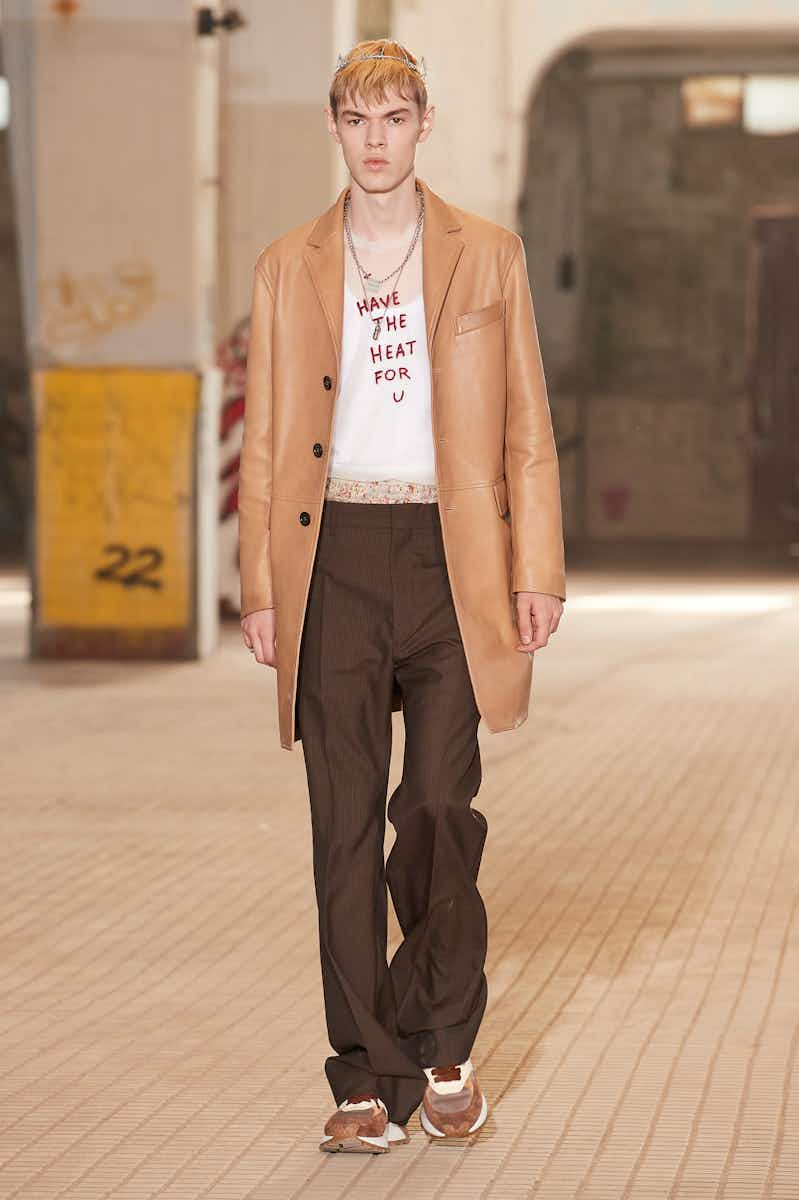 For menswear, the label carries on its holy matrimony of romantic but military. Florals were back (back! BACK!), but this time on mousseline crepe on a men's shirt bearing multiple patch pockets and worn, naturally, with sexy vinyl trousers clinging to the legs. Combat cargo pants, usually heavy and built for, er, combat, were given a softer alternative, using light-as-a-feather cotton satin, but all-out utility with added zippers, pockets and snaps. Knitwear, like womenswear, was a little beaten up, washed, torn and overworn, as are T‑shirts.
As per DSquared2's tradition, looks didn't come overly constructed. Rather, layering made for relaxed silhouettes that – in the best way didn't look overly thought about. Fabrics went for a vintage effect, using devoré in transparent dresses that looked a little ethereal blowing in the wind, while diaphanous shirts, swathes of tulle and a vinyl bandeau top worn with smart, tailored trousers followed the collection's juxtaposing rhythm.
Accessories seemingly took from the fairytale of the collection's title, with twinkling fruit pendants, hearts and butterflies turned into bracelets, necklaces and cuffs, and handmade crowns nestled on the head.
There's no need to pick sides here: be a headbanger with your head in the clouds; an inner child with a 9 – 5; a party animal who needs a kip. It's all possible.


More like this