Ellie Mercer: the jeweller blowing up our Instagram feeds

Her resin rings went viral and now she's too busy to make us one. FFS.
"For me it was never, ​'Oh, I want to be a jeweller.' Only because I suppose I didn't think it was an option," says the 26-year-old wunderkind whose ring designs have spread like wildfire on Instagram.
Lucien Clarke and Nick Grimshaw (among many others) have proudly shown Mercer's rings off, much to the envy of their followers who have gone on to flood her DM's, requesting custom orders. One time, she got over 700 message requests overnight ("I cried"), and it isn't hard to see why. Each ring is unique and handmade by Mercer, the only constant being that they are gold, silver, and permeated with resin – her signature material.
"I think in jewellery it's quite hard to have [that] signature, so it's something I'm quite proud of and really want to keep hold of," she explains at her studio in east London, moving her hands as she speaks. Two Ellie Mercer rings glisten on her fingers, and they look even better IRL. ​"Being uniform, that's not my style at all."
Indeed, Mercer's journey into jewellery wasn't linear. She studied illustration in Bristol, but sensing that wasn't her vocation, used the time to experiment with sculpture as much as the course would allow. After graduating, friend and fashion designer Caitlin Price (who recently opened sustainable boutique 3am Eternal with her sister) asked Mercer to design resin pieces for her SS17 Ibiza themed collection. ​"It was heavy, abstract stuff," she says. ​"The models wore [the jewellery] to the after-party and it came back in a hundred pieces because it was so fragile. So that was when I realised resin doesn't work on its own."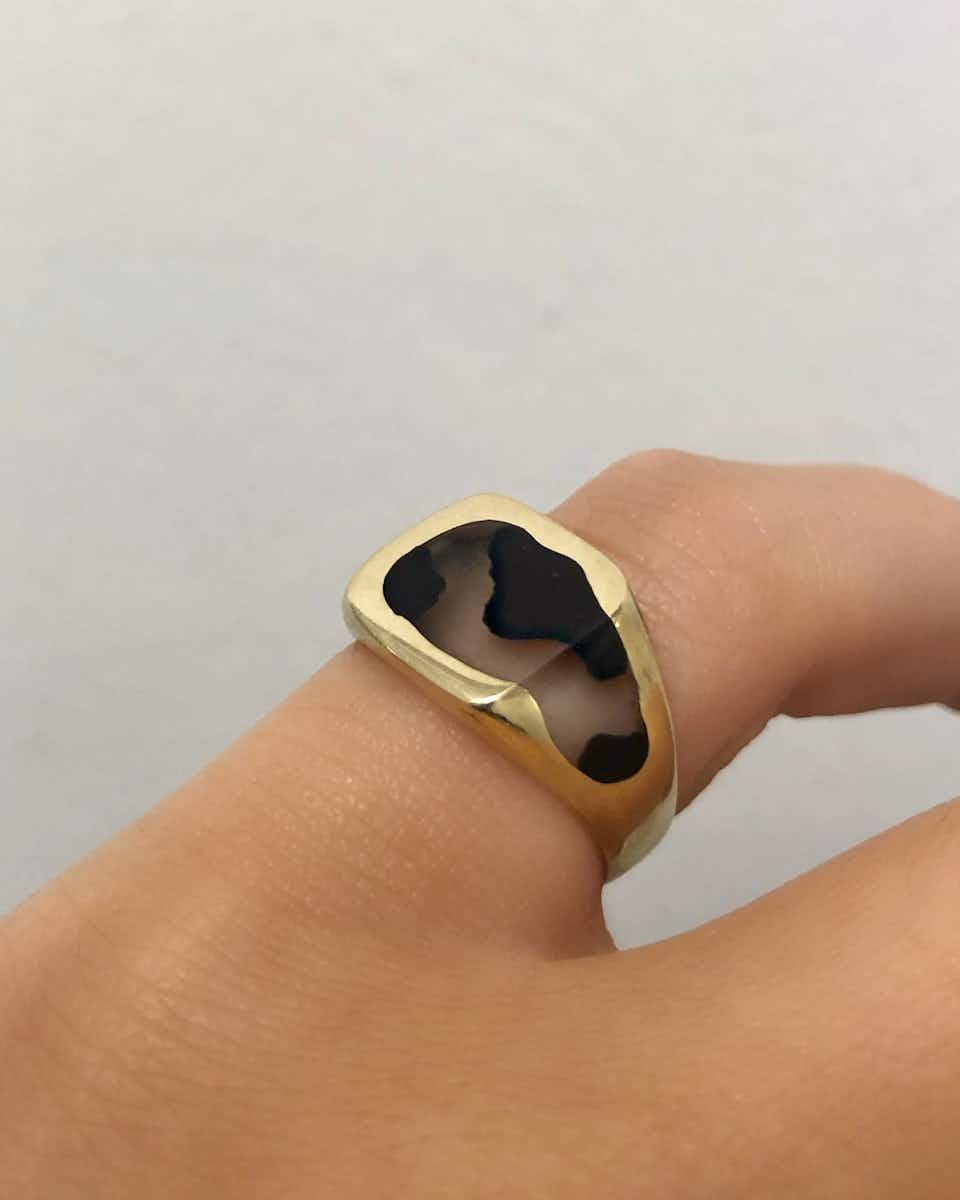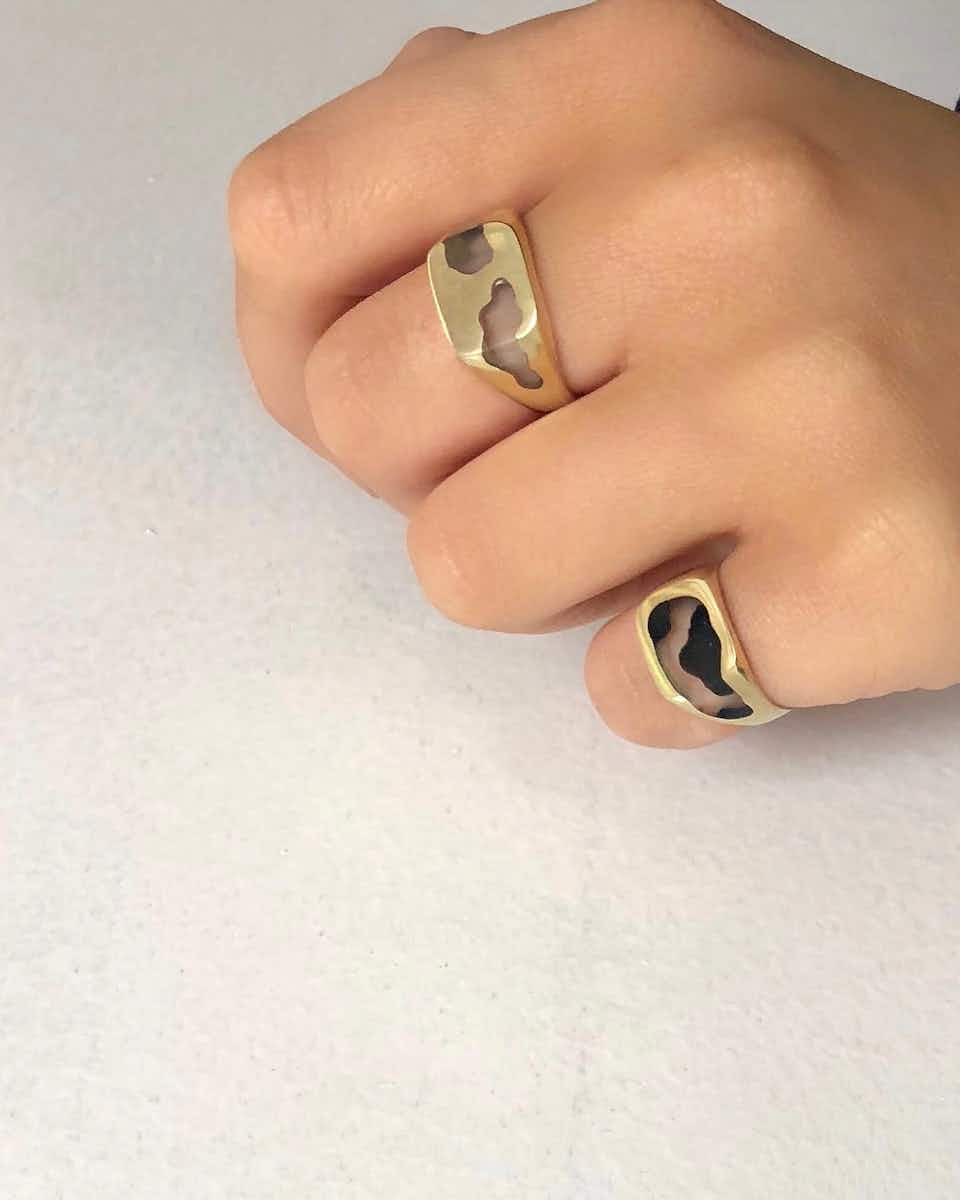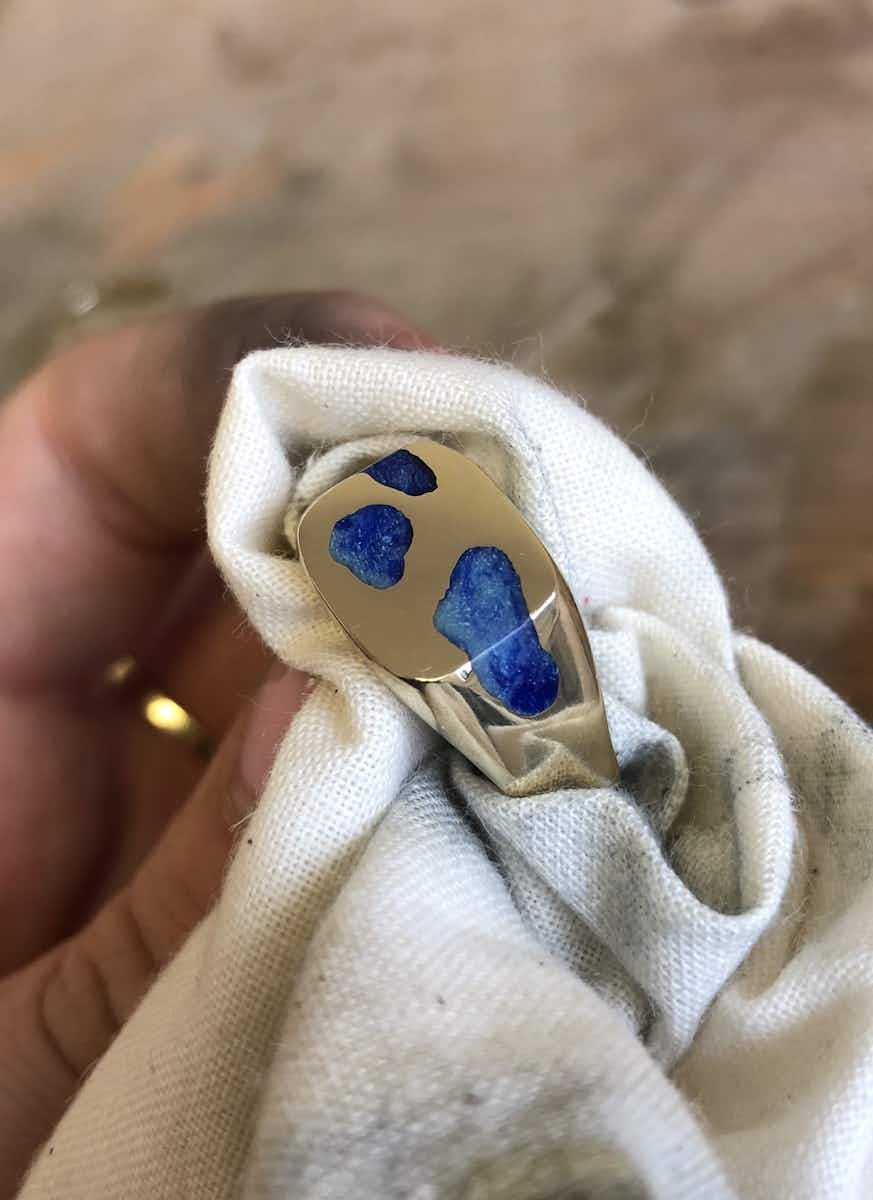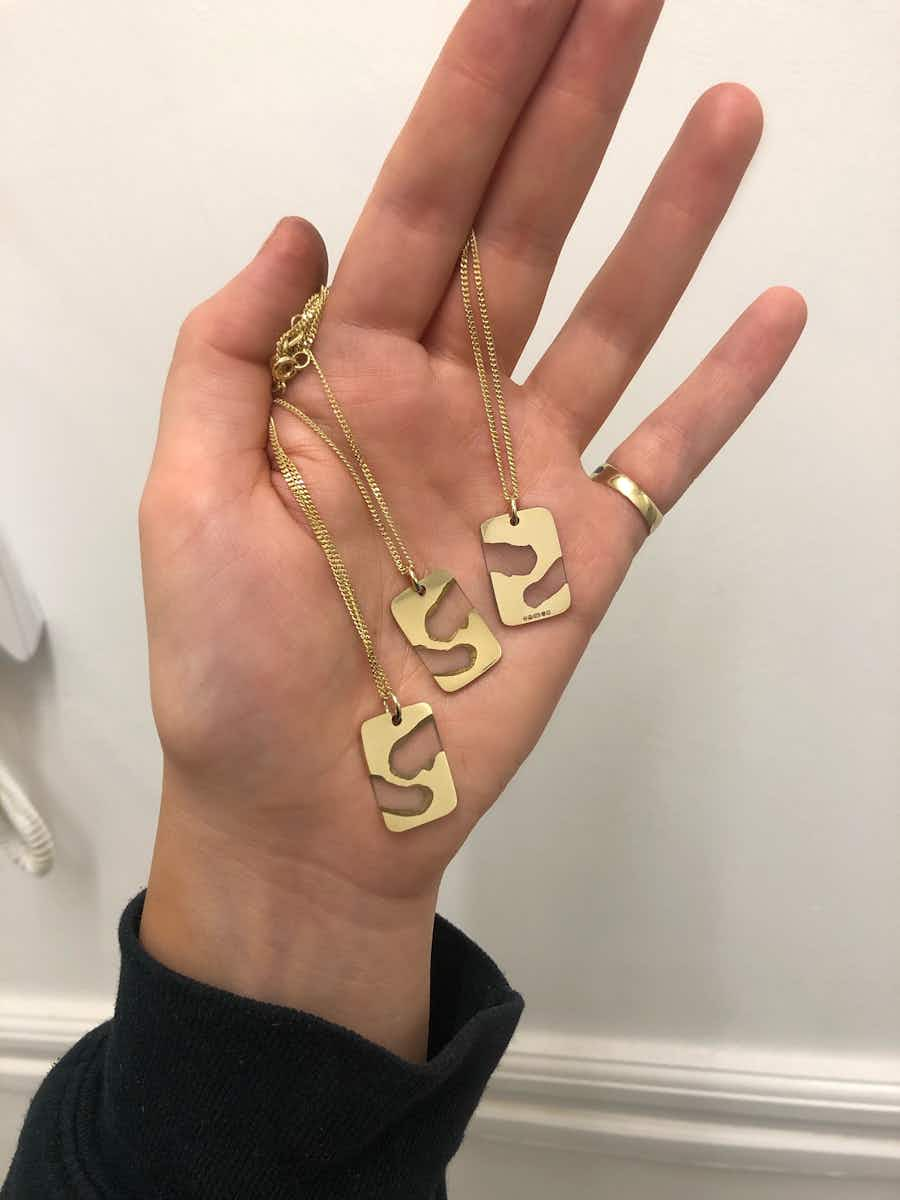 In a bid to master the material, Mercer enrolled on a short jewellery course at Central Saint Martins, where she also learned to work with metal. What began as a personal project gained momentum when her friends started asking her to make rings for them. ​"I was playing around and making stuff with resin for myself. I never thought other people would like that at all. And if you make mistakes, it's quite a lot of money," Mercer recalls, recognising the expense and challenge of working with gold, which allows small margin for error.
The appeal of Mercer's designs has grown organically over the last year, which can be attributed to the spontaneity of her work. She doesn't draw anything up before making it, and never planned collections. ​"I think the fact that I'm mainly self taught and have never really watched the process is why I've made stuff that's quite different. My main inspiration is from sculptors and architectural stuff rather than fashion."
Mercer's own process varies. ​"Resin is the worst thing to work with. You pour it as a liquid and then it has to set, but it's so dependent on temperature. In the summer it can take a day to set, and in the winter that same thing could take a week." Heat accelerates curing, the hardening of the material. ​"If you mix a little bit wrong it won't set at all," she continues. Mostly, Mercer has been experimenting with casting colour and objects in the tiny resin patches that embellish each ring. One of them was weed: ​"You can cast anything in resin…" she joked on Instagram, but that particular effect has been hard to recreate.

"Those things work better when you do them on a whim," she says. Any other wild requests? ​"A lot of people have asked me to put ashes in the rings, which is a lot of pressure. Someone said something about cum. It's mainly drugs though, people always want to put pills in there." Of course they do.
Matches Fashion caught onto Mercer-mania at the tail end of 2019 and have been stocking her jewellery ever since, which has allowed her to design full time. Although Mercer is convinced she's winged the whole thing, ("I've learned most of it from YouTube tutorials") her talent is undeniable, and success hasn't come without hard graft. "[When I was in retail], I'd come to the studio after and work until one or two in the morning," she says — and that's not counting weekends.
Still, Mercer's advice to anyone starting out is hopeful. ​"Just do you. Don't look at anyone else," she recommends. ​"You're working on such a small scale so it's hard to find your niche, but I think it's important to find something that sets you apart." Wise words. For now though, it's all about pushing resin as far as it can go, in jewellery and maybe even homeware. ​"I'd quite like to do some ashtrays, or even buttons, collaborate with someone on little accessories for clothing," she says. The possibilities are as infinite as Ellie Mercer's talent.
Read next: The Hatton Garden jeweller the UK's biggest rap artists are flocking to A diamond-encrusted roadsign for AJ Tracey, a blinged-out mousetrap for K Trap and visits from Manchester's finest, Aitch. Welcome to A Jewellers.

More like this