The Hatton Garden jeweller the UK's biggest rap artists are flocking to

A diamond-encrusted roadsign for AJ Tracey, a blinged-out mousetrap for K Trap and visits from Manchester's finest, Aitch. Welcome to A Jewellers.
Sat in a smart grey blazer behind a shiny black desk is 32-year-old Abtin Abbasi – the straight-talking owner of A Jewellers, a luxury Hatton Garden jeweller with an enviable clientele bursting with the UK's biggest rap, grime and hip-hop names: Aitch, AJ Tracey, K Trap, Young Adz and slowthai, to name a few.
"This desk came in at two in the morning yesterday," he says, as he prepares for the opening of his first proper store. ​"Everything is so last minute. We've got the opening party on Wednesday so it's been hectic trying to finish everything on time."
A Jewellers has been Abbasi's diamond-encrusted baby since he established it in 2008. Having previously resided in a shoebox-sized office a few moments from the new store, A Jewellers is finally ready to swing open its doors to customers 12 years later – if you can afford it, of course.
While Abbasi purchased the store two years ago, his laser-like eye for detail meant he patiently waited – alongside his small team – for the right moment to open up shop.
"It's taken me two years to finish and design the shop – the perfectionist in me takes over," he admits.


Tucked in the back of the store is a discreet ​"VIP room". Pristine cream carpet covers the floor – the type you feel bad walking on in shoes. The walls, covered in a striking emerald green velvet wallpaper, compliment the gold details. Two canary yellow seats sit side by side on one end, the shiny black desk on the other. It's extravagant – gaudy, even – but then again, this is a shop catering to the demands of customers who could be purchasing £95,000 Audemars Piguet watches.
Though this is his first store, Abbasi is no stranger to Hatton Garden's glittering world of gold dealers, jewellery brokers and watch merchants. His first pursuit on the famed street came when he was just 18.
"I was offered a Breitling watch. I didn't know anything about watches at the time, but I was told to go to Hatton Garden to try and sell it," he recalls. ​"Eventually, I managed to find someone to buy the watch, sold it, made a profit, and I put the word out to a network of people that had more watches to offer me."
This was the businessman's first foray into the jewellery market. His business beginnings were far removed from the snappy dealings of London's jewellery quarter. ​"It started when I'd sell cans of coke and sweets from my rucksack in school. Then I started selling mobile phones, then trainers but on a very small scale," he says.

At this point, Abbasi lived in Mill Hill in north-west London. Much like his makeshift-tuck-shop-to-Hatton-Garden-jeweller step-up, his home movements are seriously impressive. From Mill Hill he moved to affluent Hampstead, and he now resides in one of London's priciest neighbourhoods, Marylebone.

"I've proved to myself from starting with nothing that anything is possible," he says. But as clichéd as this sounds, his current position as the UK's foremost celebrity jeweller was a long, slow journey. Like many of his business contemporaries, Abbassi opted to study business management at university. Then, realising he wasn't making full use of the course's potential, he followed his instinct and dropped out in the second year. ​"It really got in the way of the [jewellery] business," he explains.
Read next: Aitch in Ayia Napa The Mancunian MC on the pull, on the lash and on top of the world.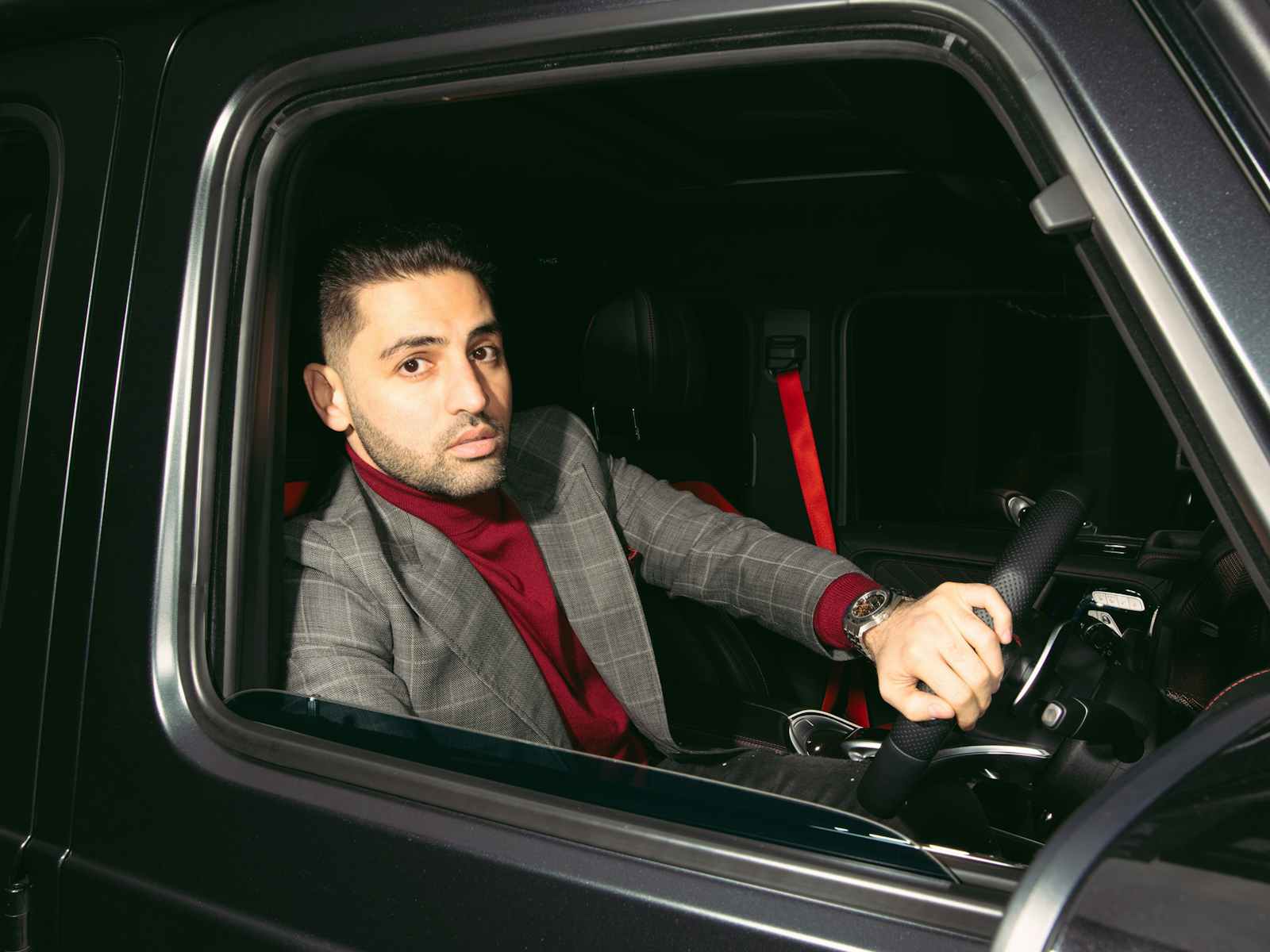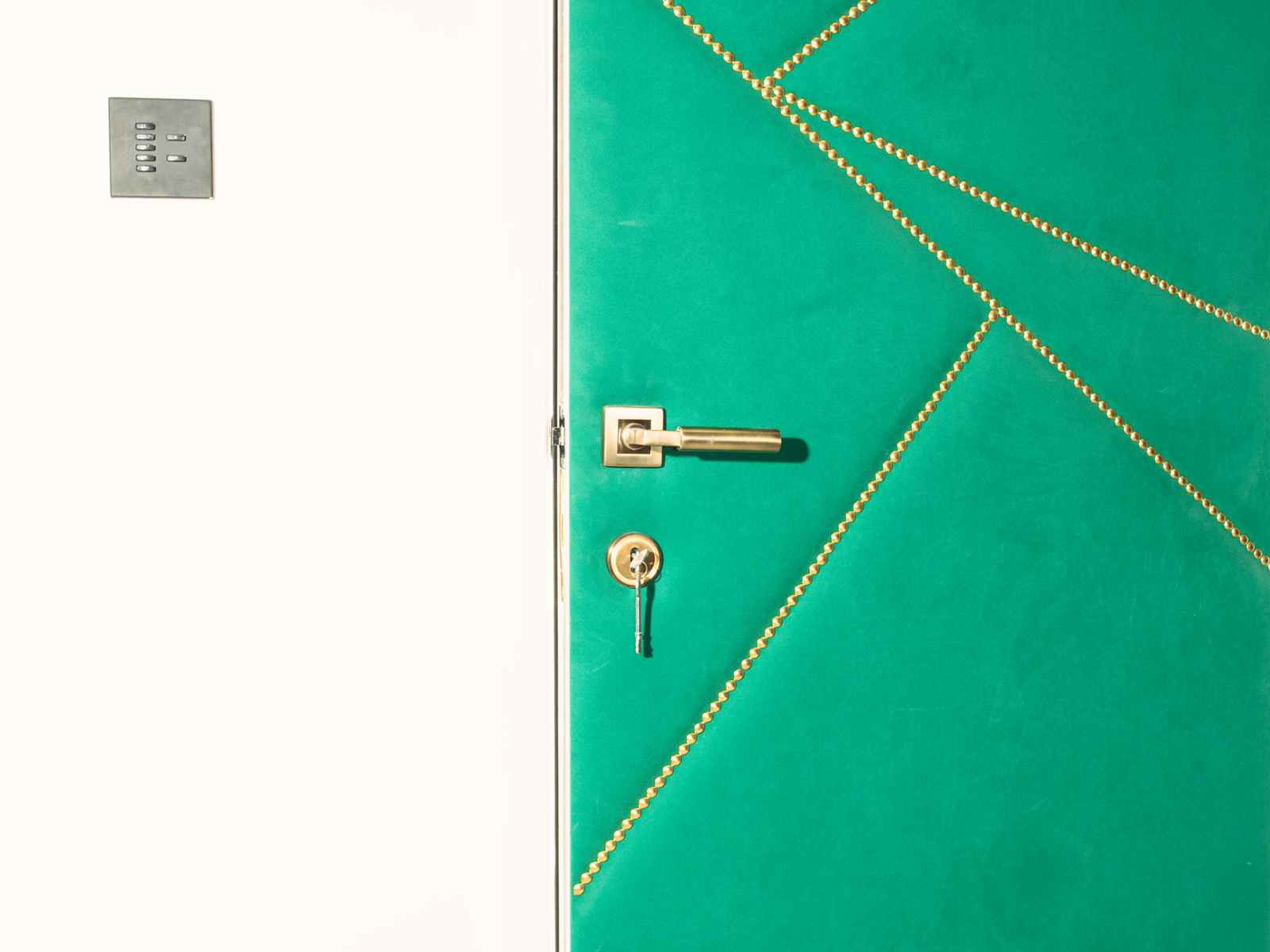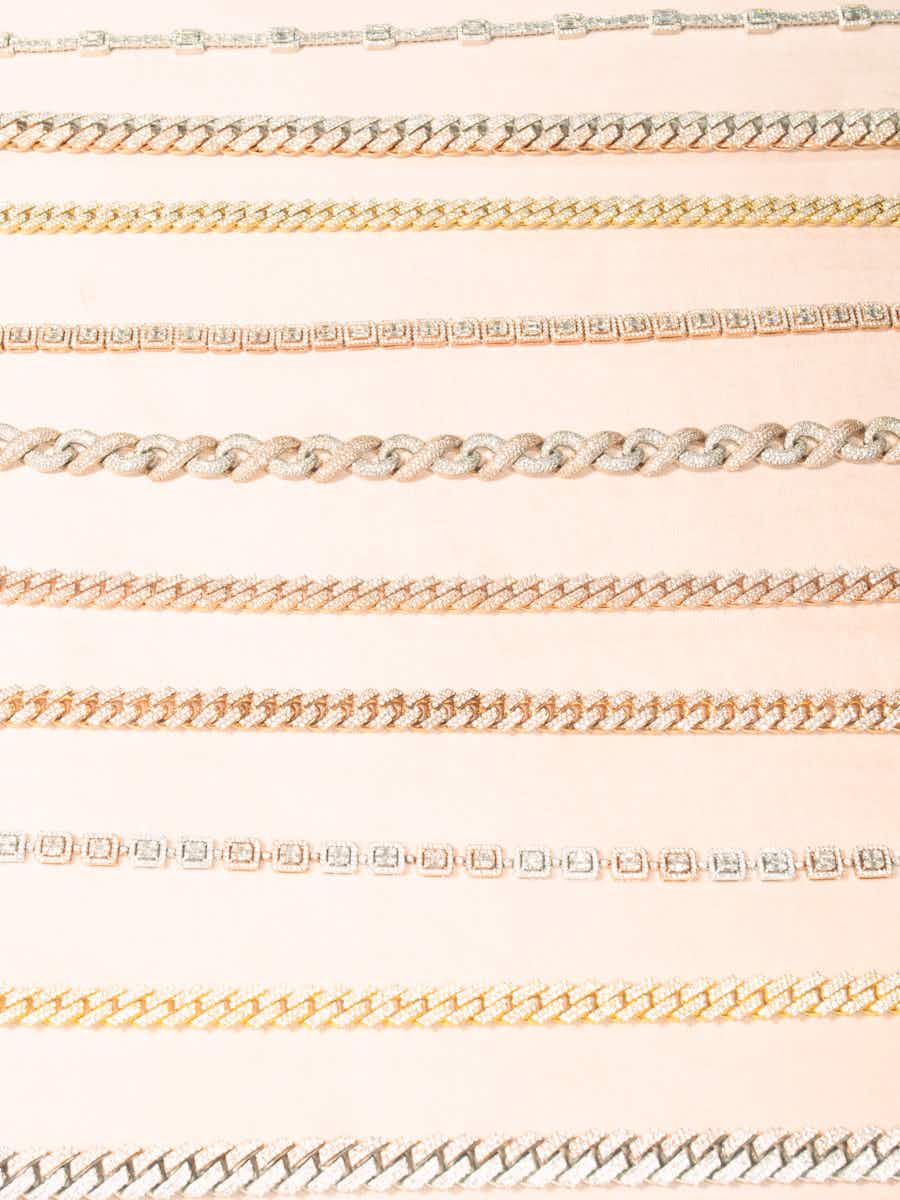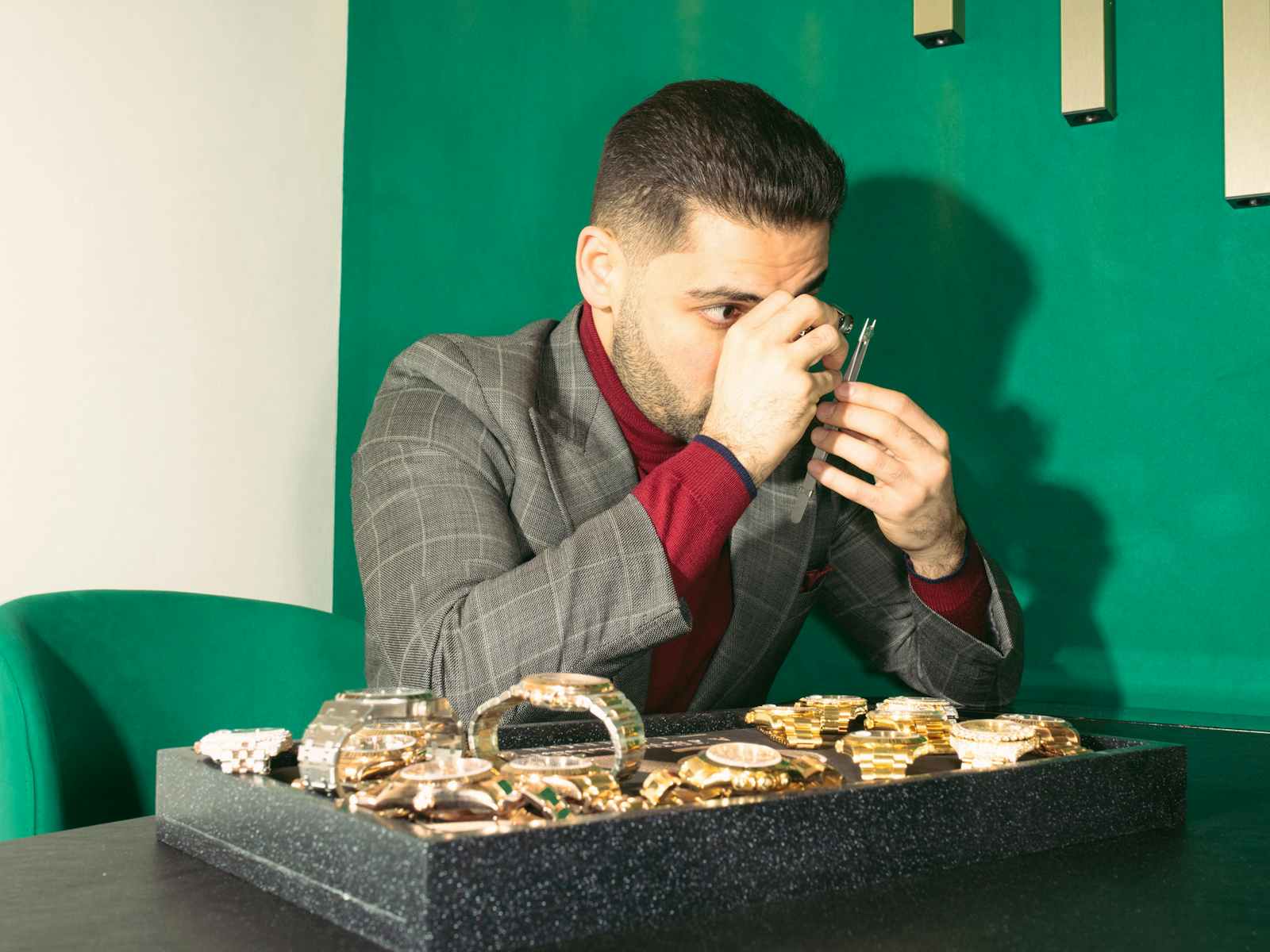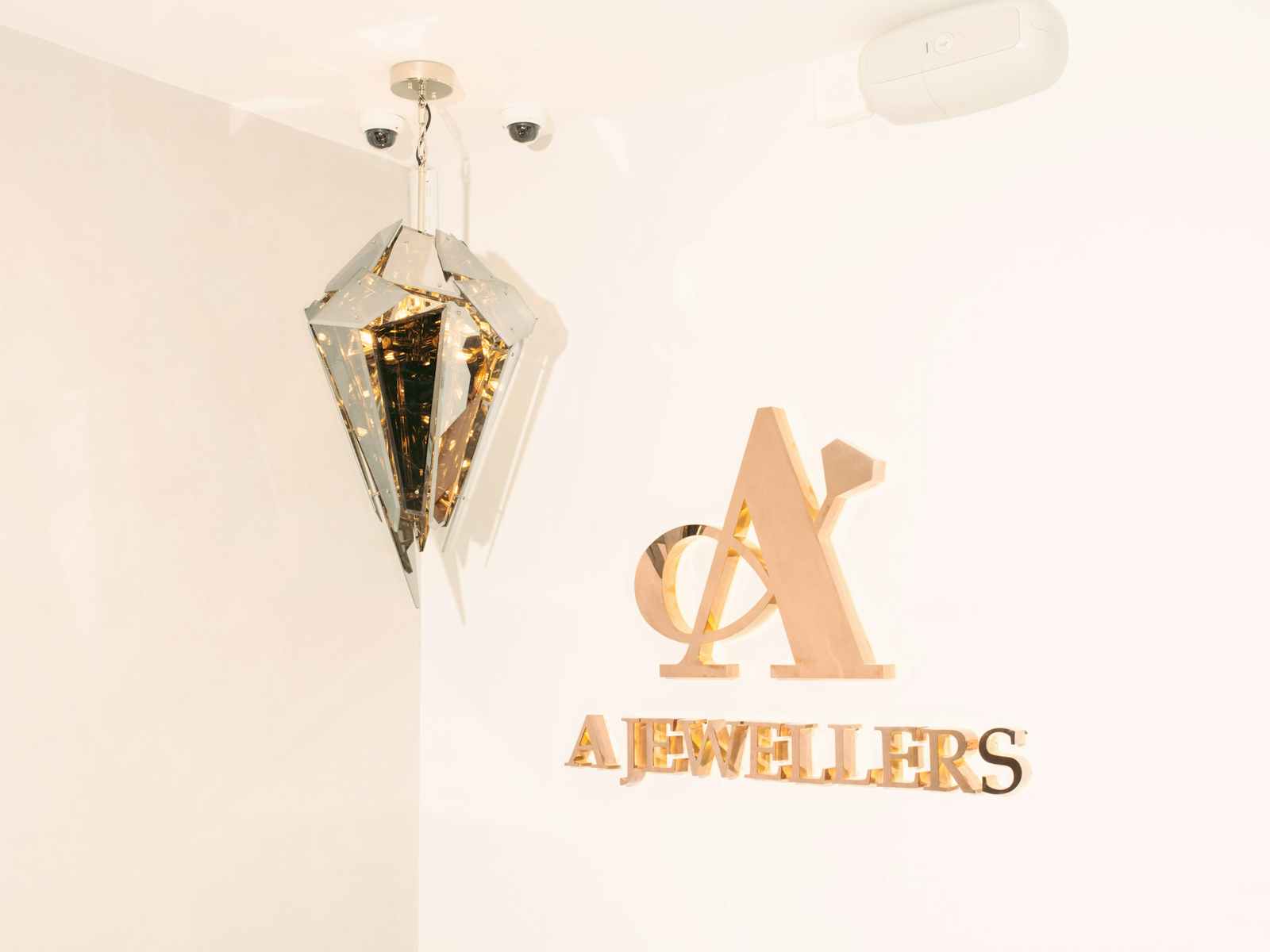 It was at that moment that A Jewellery really began to take shape thanks to the extra time leaving university gave him. ​"Slowly, I kept building the brand by networking and mainly buying jewellery from the outside networks I had all over the UK," he explains.
Noticing the power of celebrity endorsements, Abbasi sought out ​"small celebrities and rappers" in the name of promotion. Now those ​"small celebrities" have grown into UK grime and hip-hop's biggest names, what requests can a jeweller with diamonds at his fingertips expect from them?
"We did a ​'29' piece for Young Adz, which we added a goat's head to because he said, ​"I believe I'm the GOAT," he says of the D‑Block Europe member. Meanwhile, K Trap's stage name was given the playful A Jeweller treatment: a ​"diamond-encrusted mousetrap" with a K in place of the cheese.
As for AJ Tracey? He opted for something a little closer to home. ​"We made an encrusted, decorative Ladbroke Grove road sign," Abbasi reveals – the road sign paying homage not only to the artist's west London birthplace, but also his 2019 track of the same name which was nominated for Song of the Year at the BRITs.
With the UK music scene's biggest names knocking on his door, and individual sales sometimes reaching an eye-watering £700,000, what more could the suited businessman want? Well, he's now aiming to take A Jewellers even further – across the Atlantic.
"I've managed to conquer the UK market, so I know and I believe I can do it in the US as well," he says, setting his sights on ​"the Jay-Zs and Kanyes… all those rappers".
Read next: Ellie Mercer: the jeweller blowing up our Instagram feeds Her resin rings went viral and now she's too busy to make us one. FFS.

More like this