Marni x No Vacancy Inn make waves for the summer

Fashion news of the week: plus, Katya's new claws, Timberland takes over Salone del Mobile, Nike takes its first steps into the virtual world, Saint Laurent embarks on a new cinematic venture and Pitti Immagine Uomo's next Guest Designer.

Claw's out for KATYA's new clip collection
It's been a big year for London-based accessories brand Katya. Founded by stylist Kate Iorga in 2022, with an ambition to ​"reinvigorate the art, process and joy of accessorising", the brand's glam ​'80s-inspired hair claws and clips have become a go-to for Bella Hadid, FKA twigs and Edie Campbell. And in the brand's biggest moment yet, earlier this month Dina Asher-Smith sprinted through the finishing line wearing a Katya clip, where she claimed the title for Britain's fastest woman. Not bad, eh? Now, Katya's back with a brand-new collection along with a shiny campaign, starring model of the moment Alva Claire. The Katya Rose Collection 2 retains the brand's much-loved, embellished styles, but now in pearlescent mocha, juicy tangerine, hazel and, taking centre stage, hot pink. Claws out, you lot.
The Katya Rose Collection 2 is available to buy now at katya.world.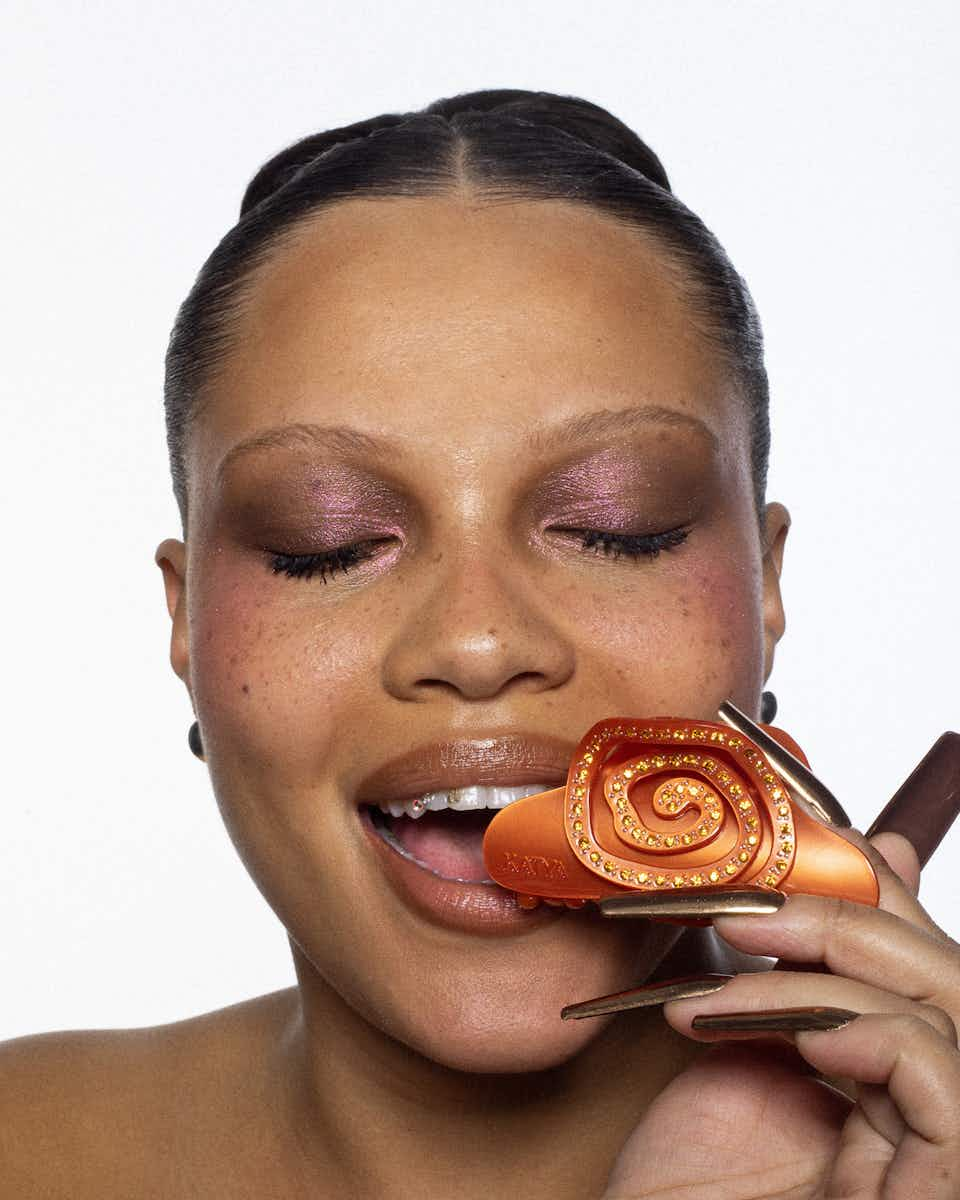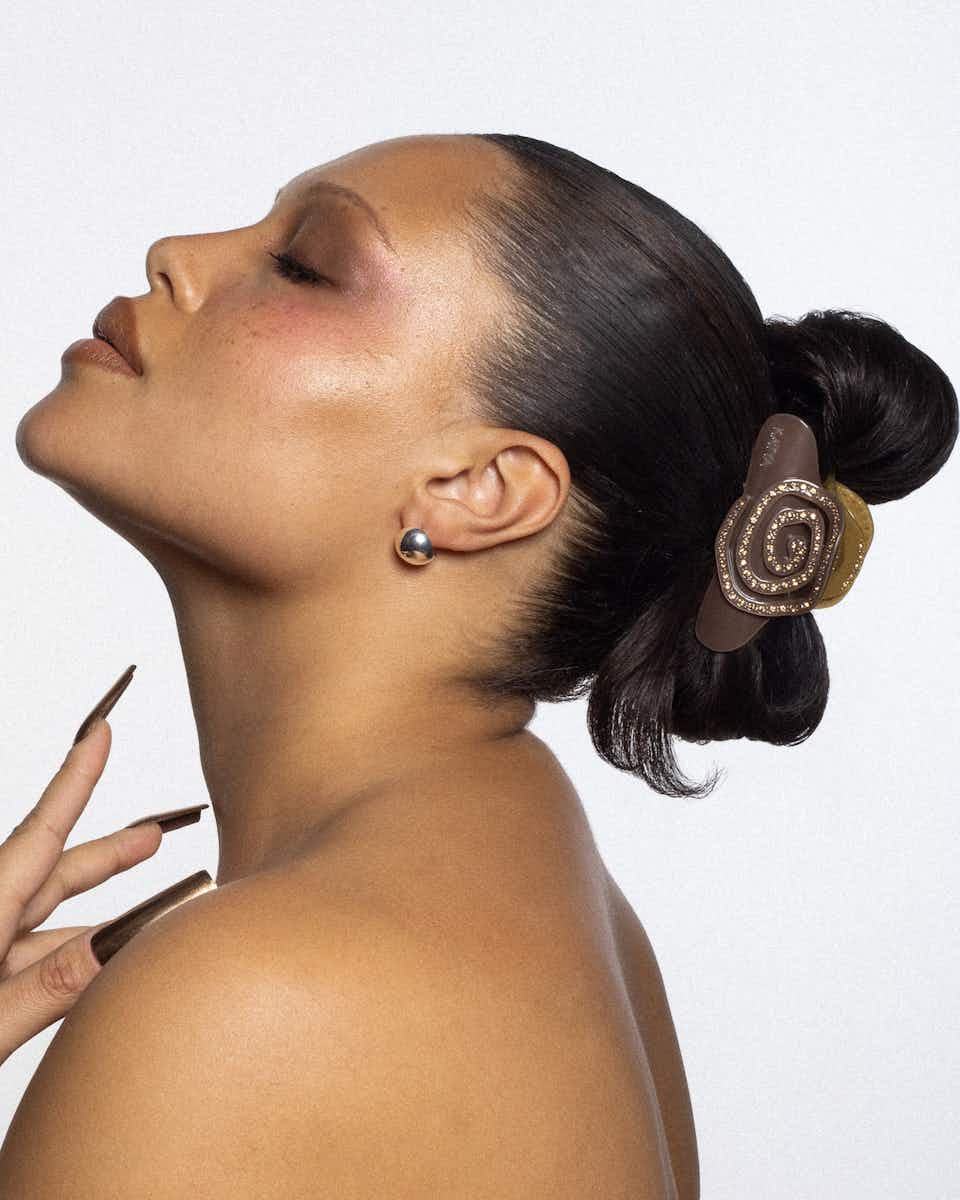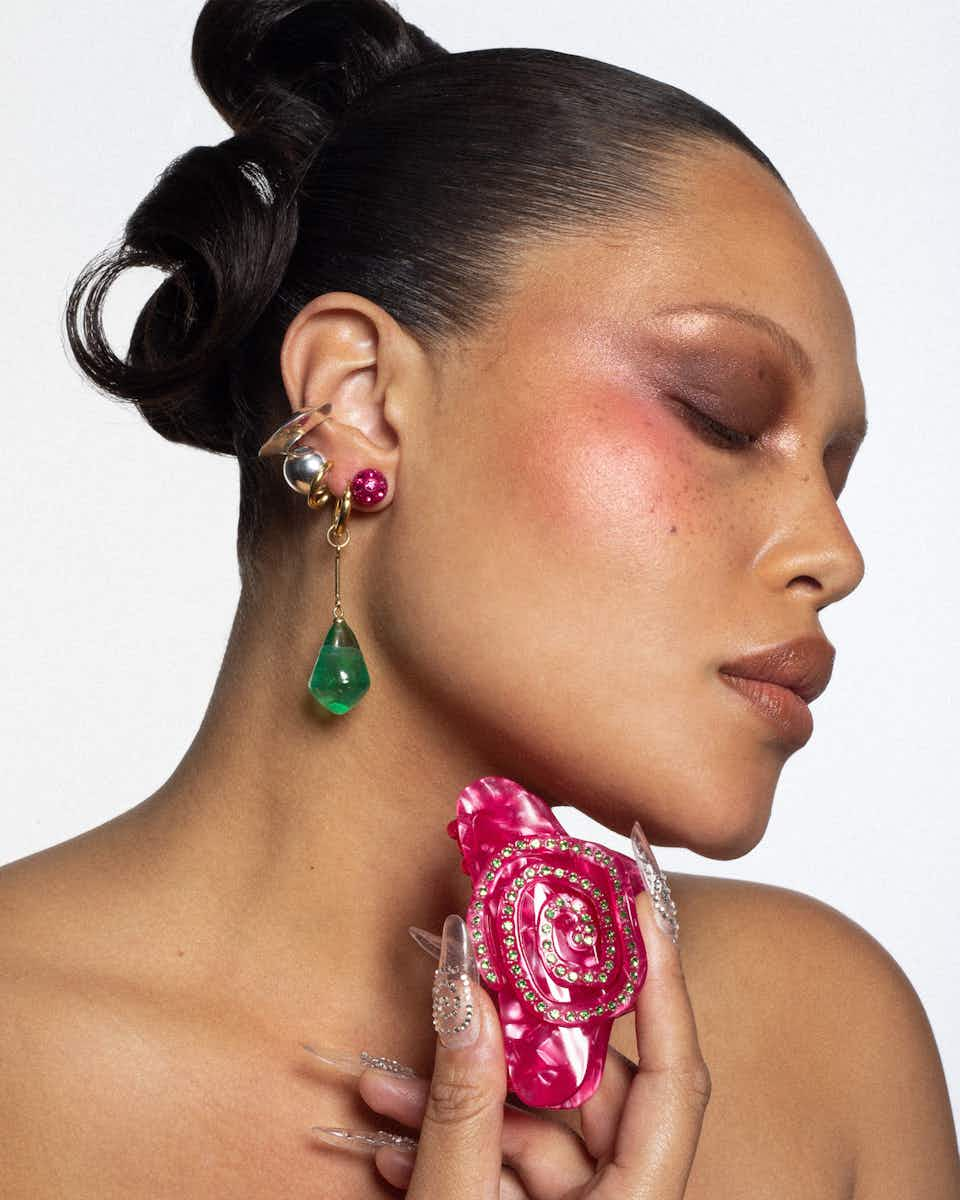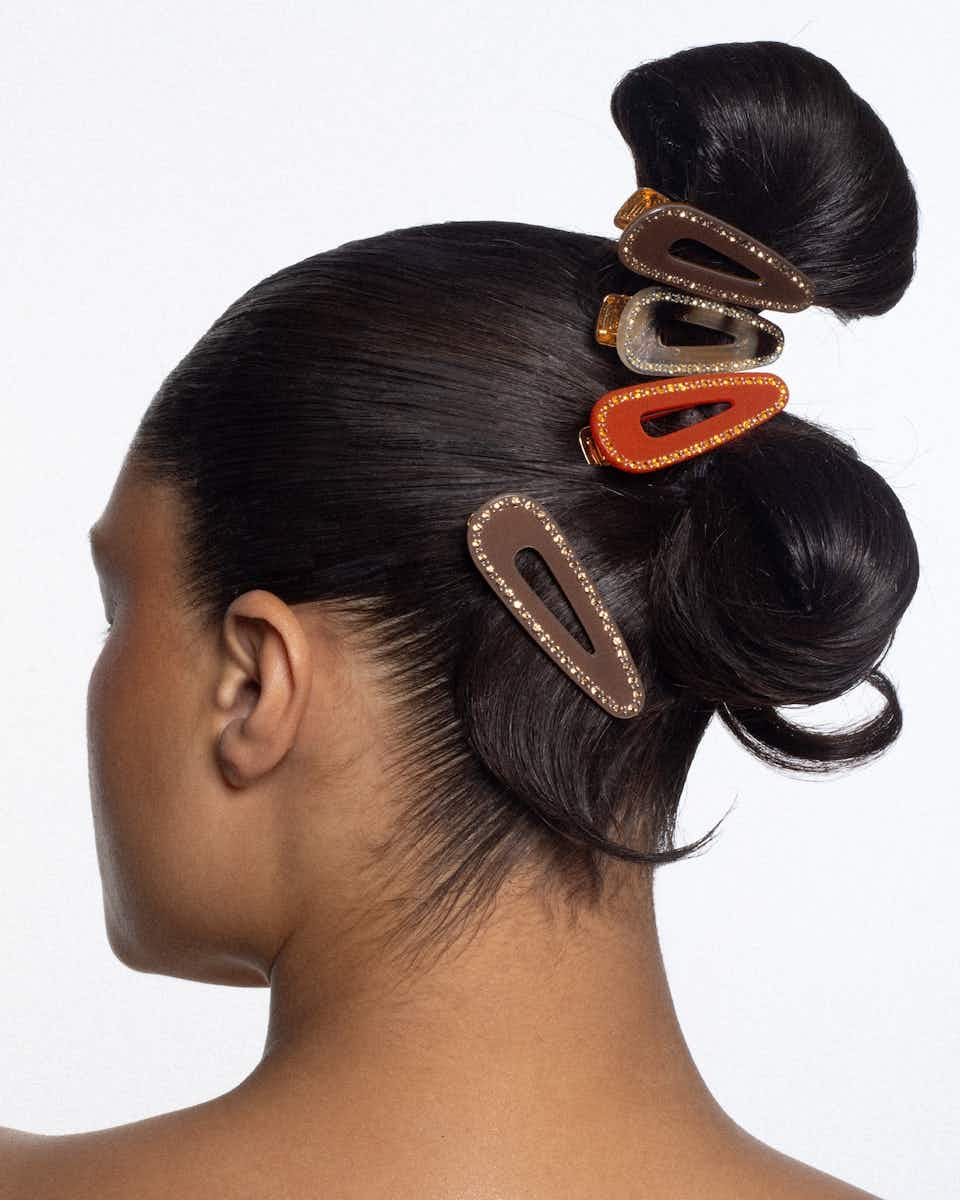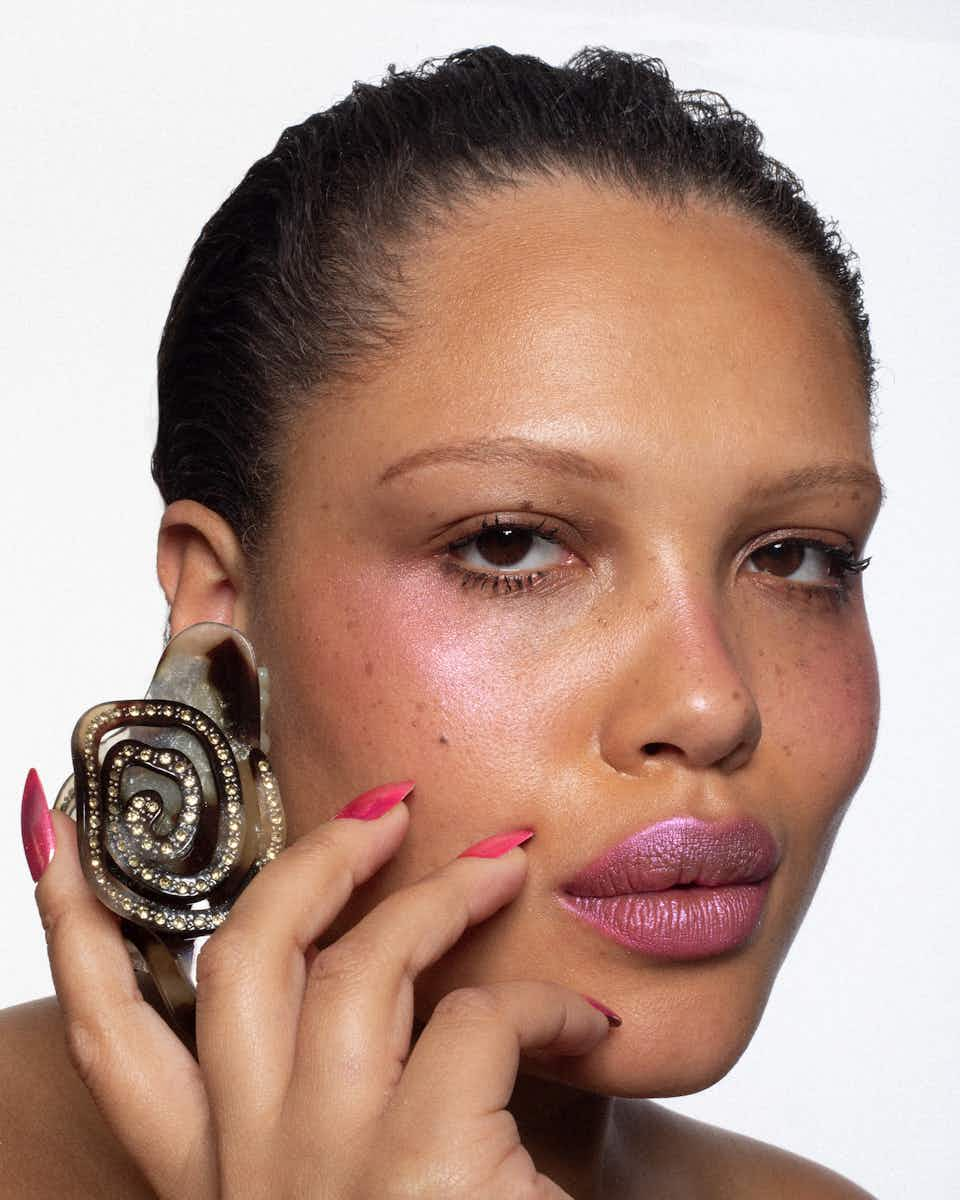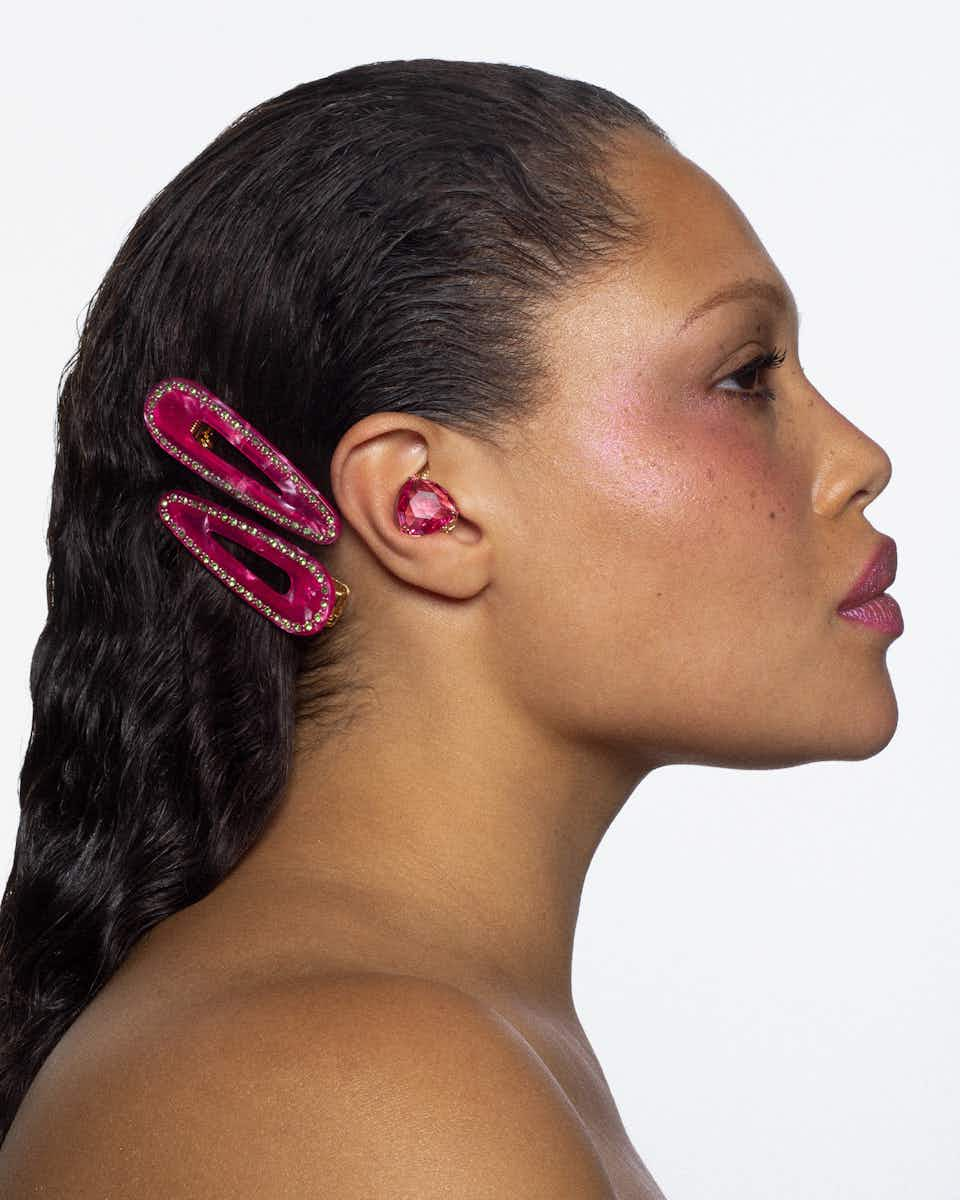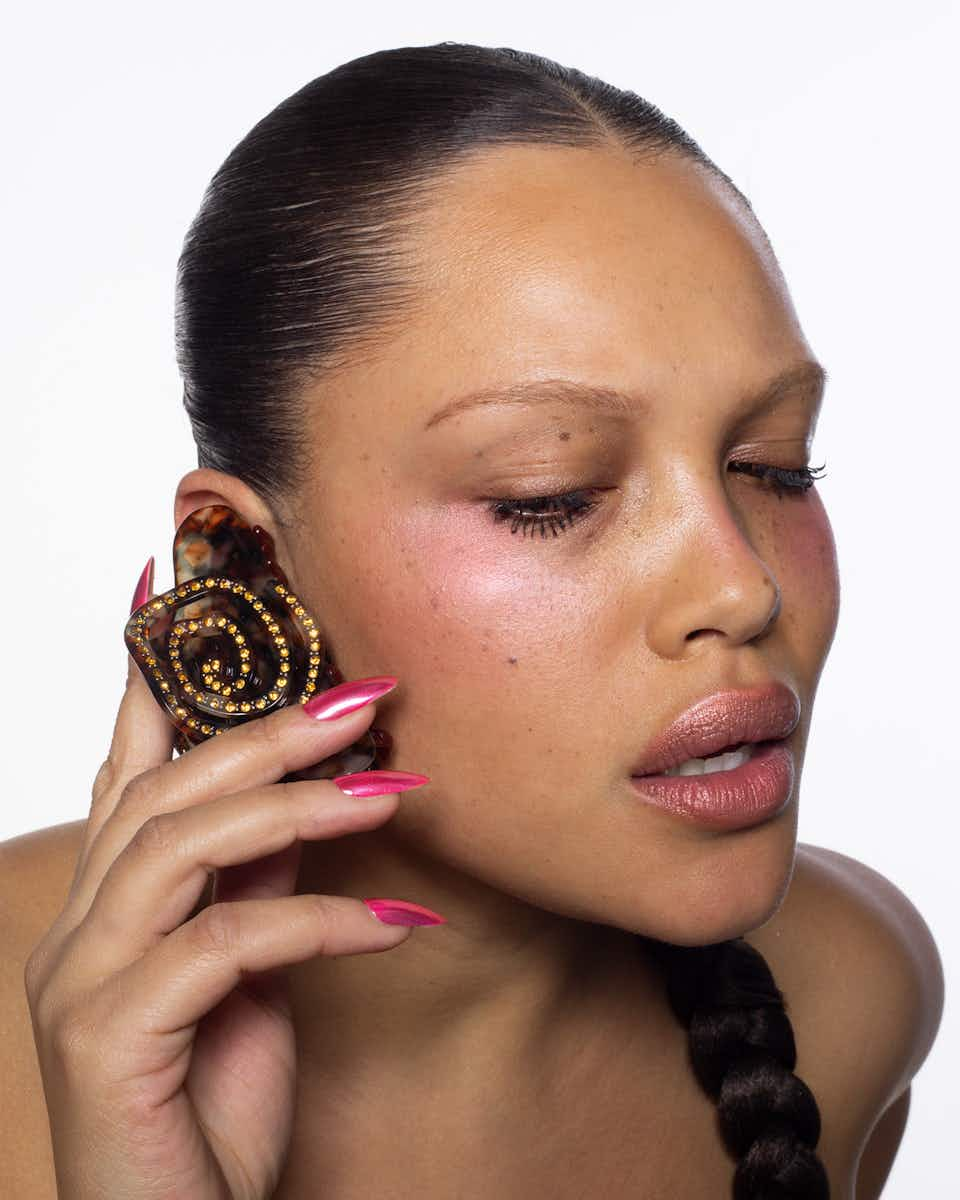 Timberland takes over Salone del Mobile in AI style
Back in February, Timberland announced its big – no, huge – plans to celebrate its 50th birthday throughout 2023. It kicked off with the Future73 programme, for which six designers (including Samuel Ross, Christopher Raeburn and Opening Ceremony co-founder Humberto Leon) were invited to remix the classic Timberland 6‑Inch. And they did, with wild reimaginings from Ross' minimal, ultra-modern approach to Raeburn's innovative take on sustainability, with a boot that comes apart and can be recycled to make a new one.

Also among the six designers was Suzanne Oude Hengel, a knit developer, technician and designer specialising in footwear. She recently founded her own knit studio, Knit in Motion, on a mission to disrupt and reshape how knit can be used. You only need to take one look at her 6‑Inch design for Future73 to get the message. Knitted boots? Hey, it's the future.

Pushing her agenda further, Oude Hengel launched her very own installation at Milan's furniture fair Salone del Mobile 2023 last night. Made in collaboration with Ouchhh – a studio that connects the dots between art, data and tech – Hengel's immersive experience merges AI technology, data-gathered archival imagery related to the Timberland 6‑Inch, and mind-boggling patterns and mosaics that combine Timberland and Oude Hengel's data to create an original piece of work, shown on a mammoth screen. Here, Hengel's design process is communicated in a whole new light – from machine to screen, if you will.

​"Having the opportunity to give Timberland's heritage a new context and pushing it outside of what people expect has been a highlight of my career," Oude Hengel says. ​"And now to see the ideas I explored for the Future73 capsule take shape in the form of AI, and to see the DNA of my brand and Timberland meld through an immersive experience that is going to bring our universes to new audiences, is really exciting."

Future73 Visions: Suzanne Oude Hengel Presented by Timberland is showing at Triennale Milano between 17 and 23 April 2023. The Timberland x Suzanne Oude Hengel Future73 collection will be available from May 2023 at tim​ber​land​.com, Timberland® stores and select retailers worldwide.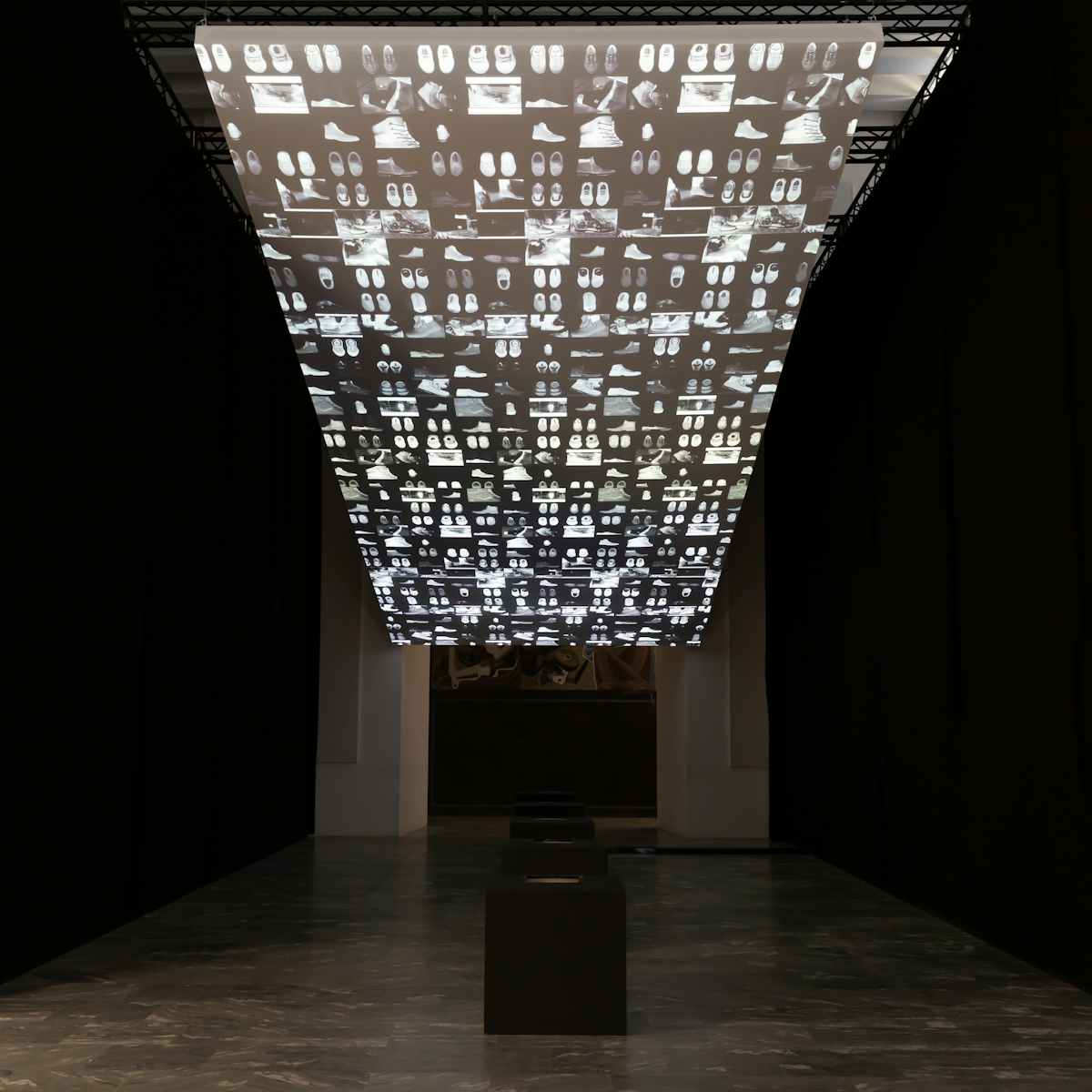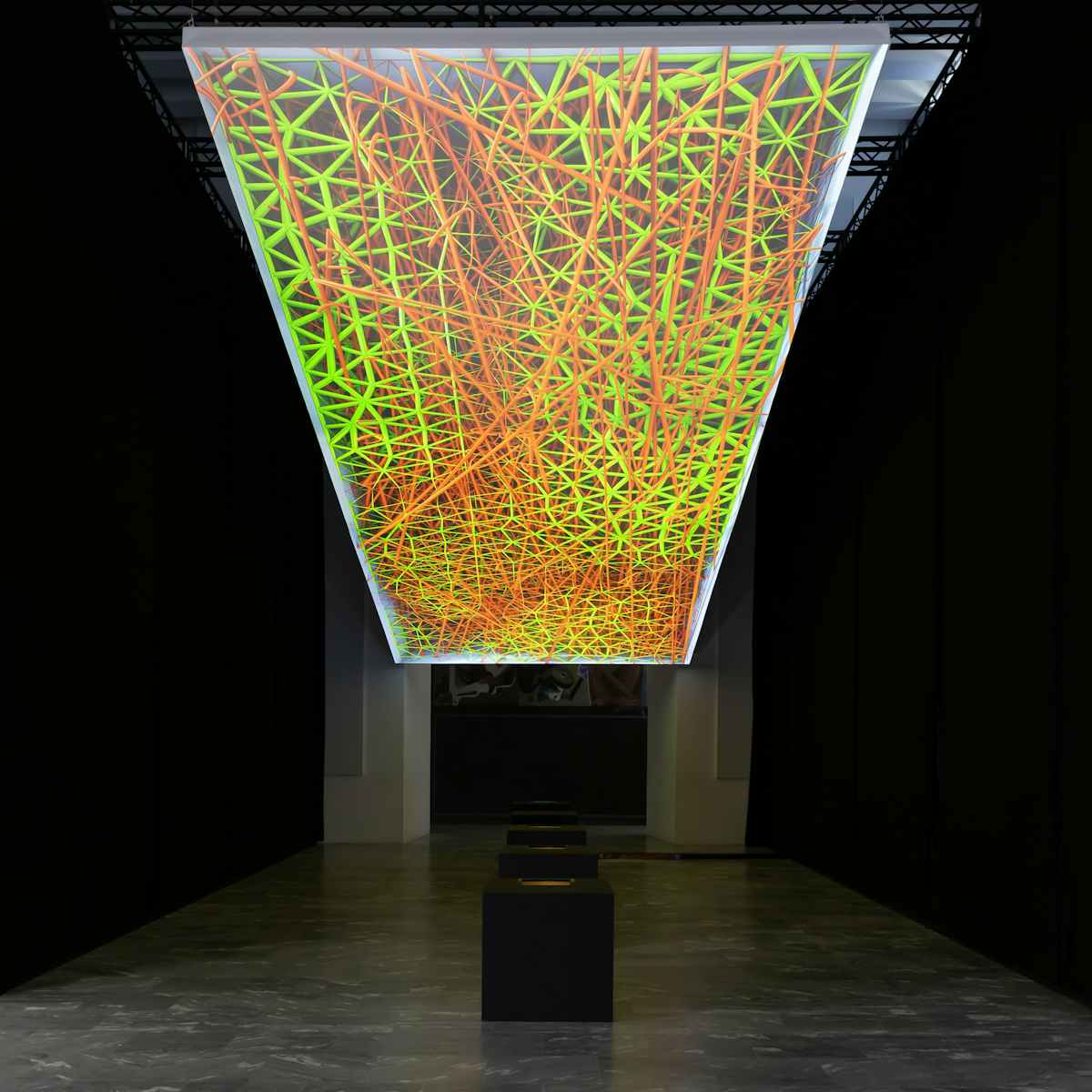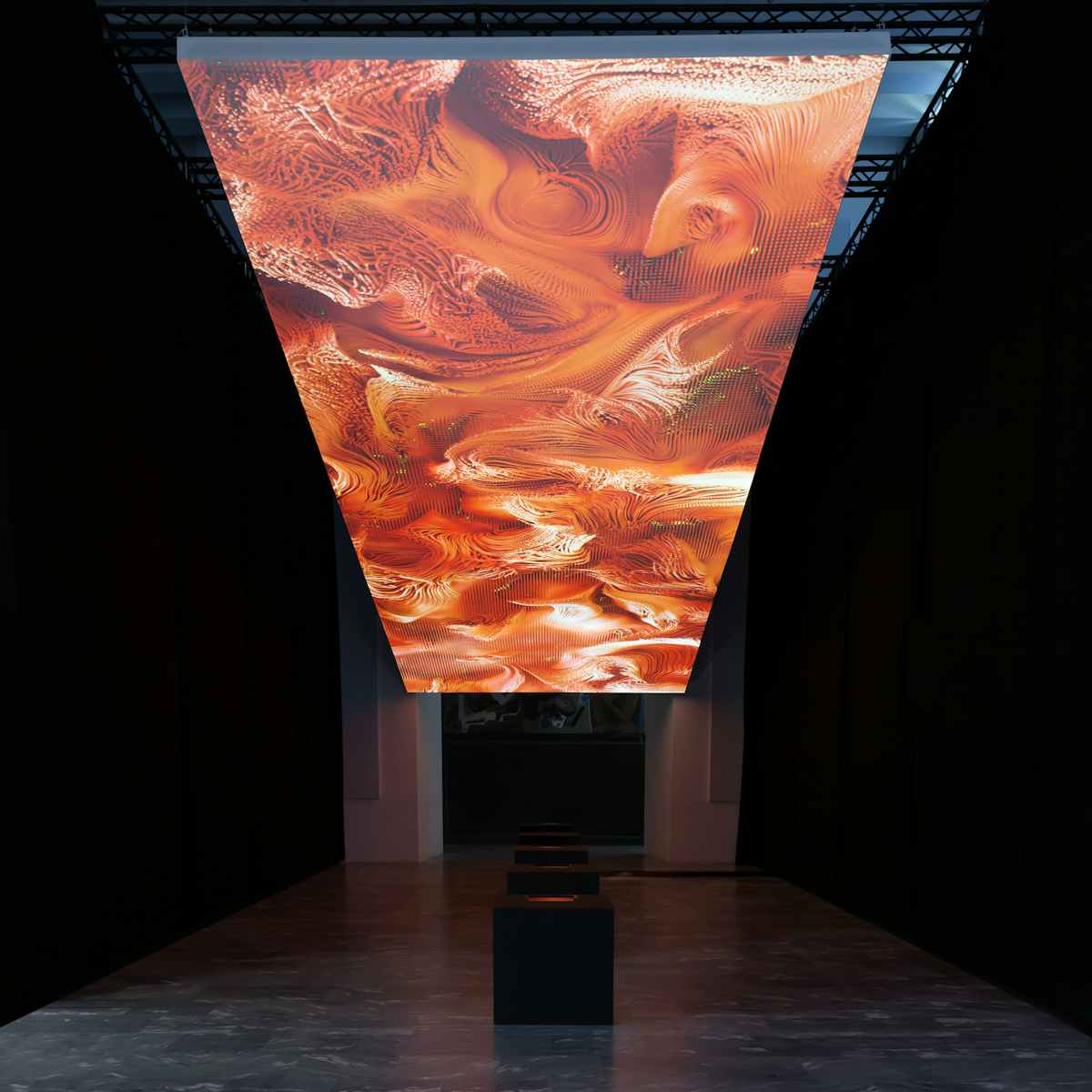 Nike steps into the virtual world
Whether you're fretting about a robot takeover, scared AI will kill us in our sleep, or that virtuality will become the new norm, technology shows no sign of slowing down. Even Nike's on board, having just launched its first-ever virtual collection, Our Force 1, via the brand's digital platform .SWOOSH. Co-curated by its ever-expanding community (.SWOOSH currently counts roughly 300,000 members), OF1 comes in two digital ​"boxes": the Classic Remix and the New Wave. Inside, the classic Air Force 1 has had a techy make-over, featuring beaming lights, spiky teeth and a spot of X‑ray vision. A tribute to the first 50 years of Nike, OF1 is all about looking into the future.
Our Force 1 is available to purchase for $19.82 at swoosh.nike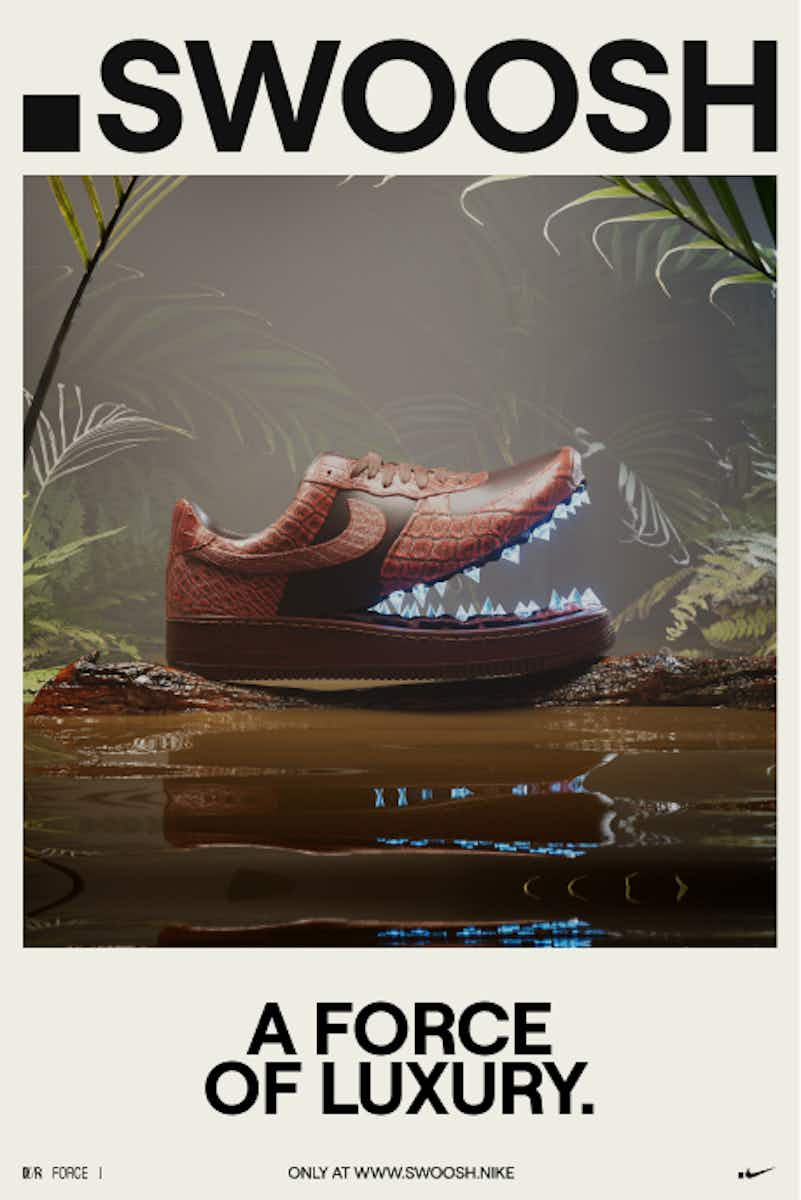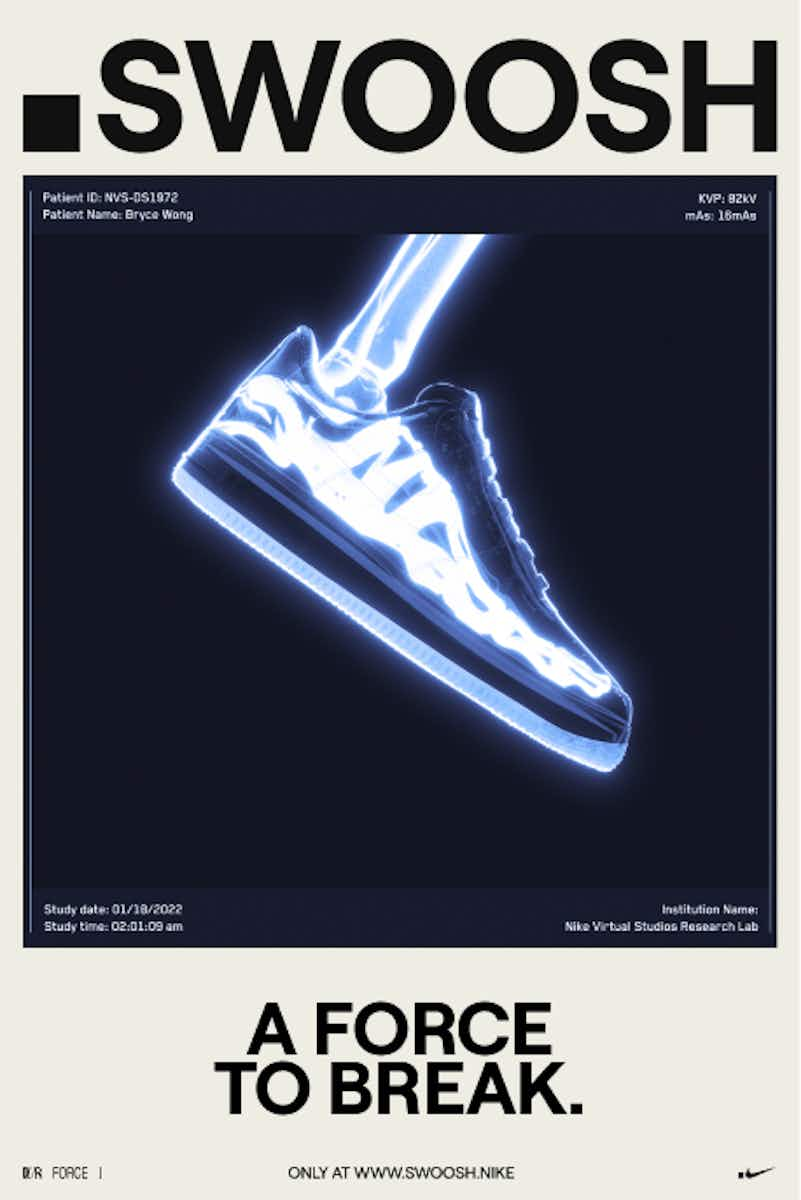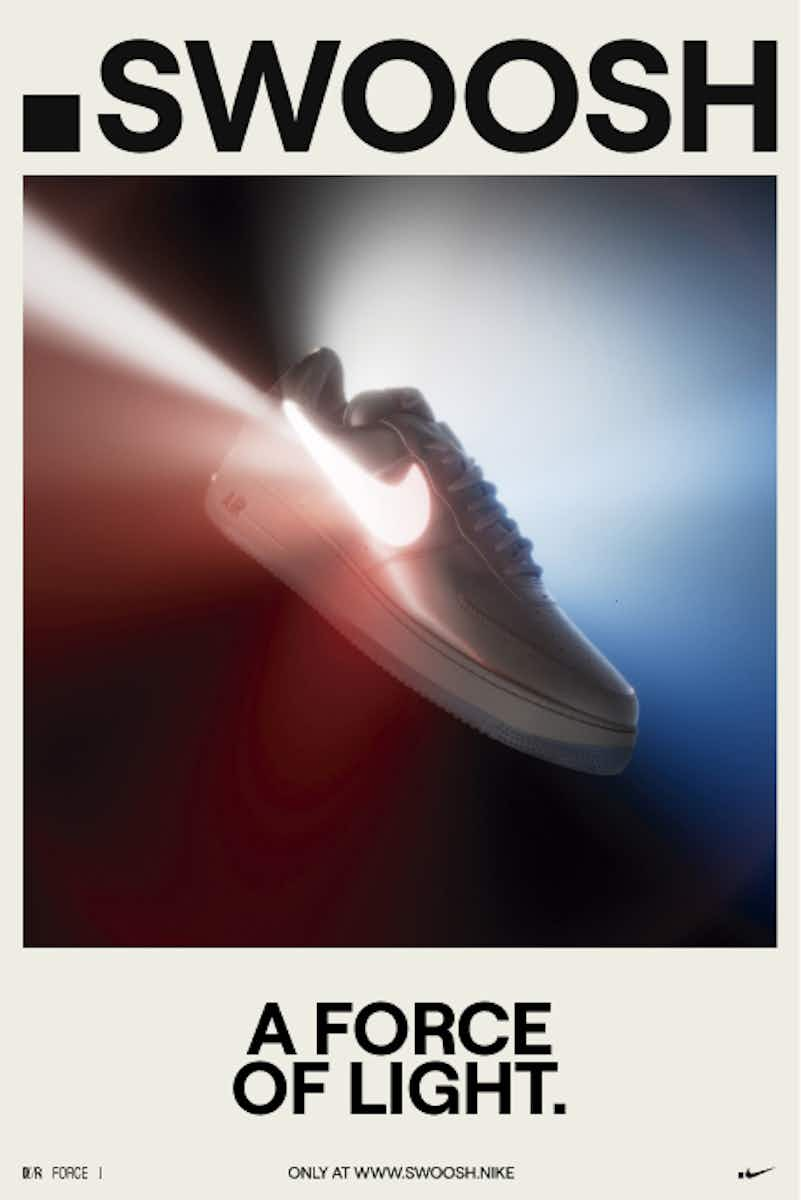 Marni and No Vacancy Inn link up for summer
Add this to your summer shopping list: Marni and No Vacancy Inn have just launched a new collaboration, as part of Marni Jam, the Italian house's multifaceted project that brings together like-minded creatives. For this collection, Tremaine Emory and Acyde's legendary menswear brand brings together their wicked taste for loud prints, overlaying patchworks and easy breezy silhouettes – a natural fit for Marni's soulful ​'70s shapes and kaleidoscopic motifs. Expect: bowling shirt and short combos, knee-length dresses, crocheted bikinis and a whole lotta arm candy. Pack light? Forget it.
Marni x No Vacancy Inn is available to buy from 27th April at marni​.com. While you wait, though, check out the preview at Maxfield LA from 20th April, if you find yourself in the neighbourhood.


Game face: Swarovski and Marvel collaborate
How's this for ​"pick your fighter": Swarovski and Marvel have just announced their very first collaboration, with hero pieces (get it?) including a Spider-Man necklace, a Hulk bracelet and a Black Panther pendant, each with as many sparkly bits as you could imagine. ​"Stan Lee [creative leader of Marvel for two decades] was a master storyteller," Giovanna Engelbert, creative director of Swarovski, says. ​"He has given the world some incredibly influential and exciting superheroes, so it has been a genuine honour to delve into these Marvel favourites and express their individual qualities with our crystals."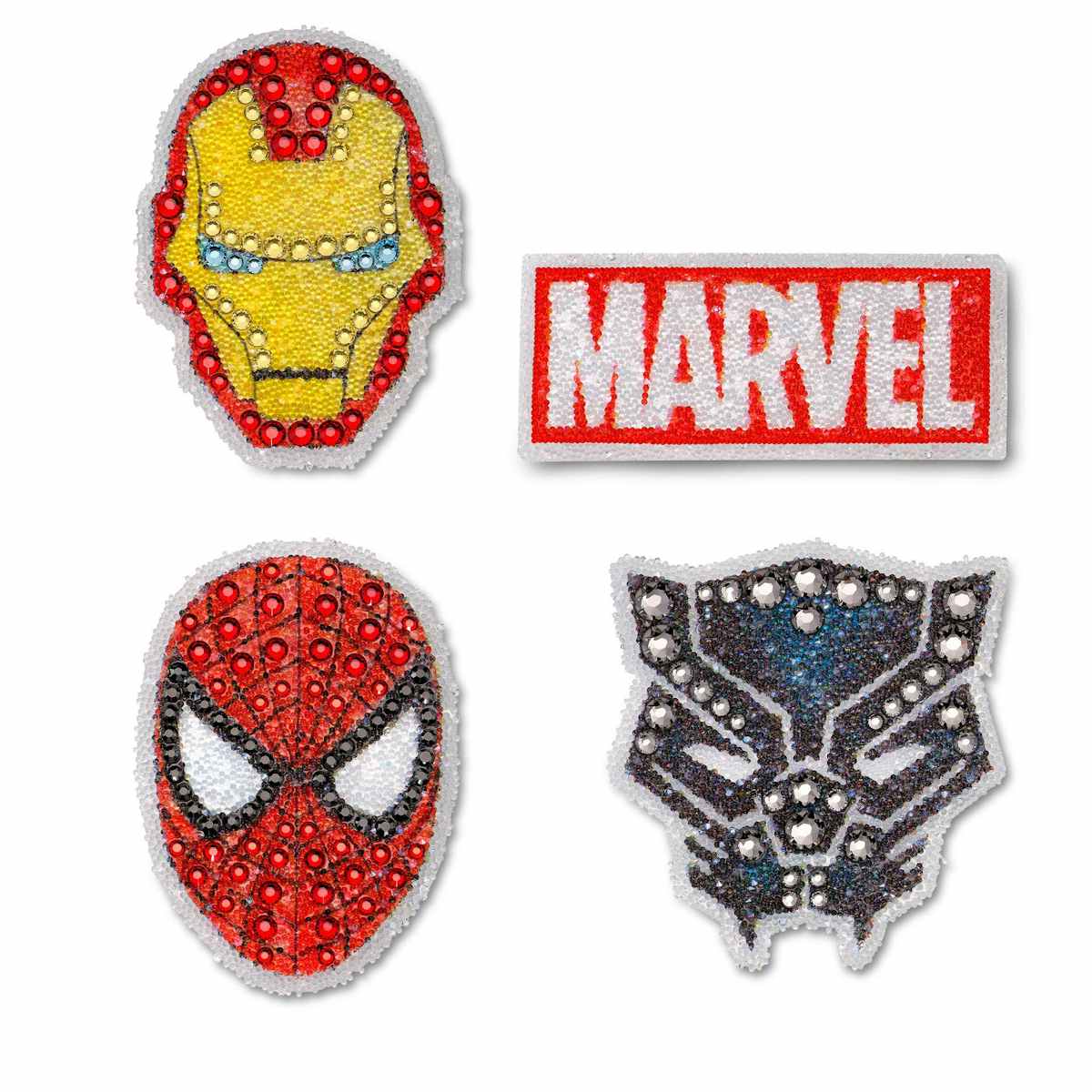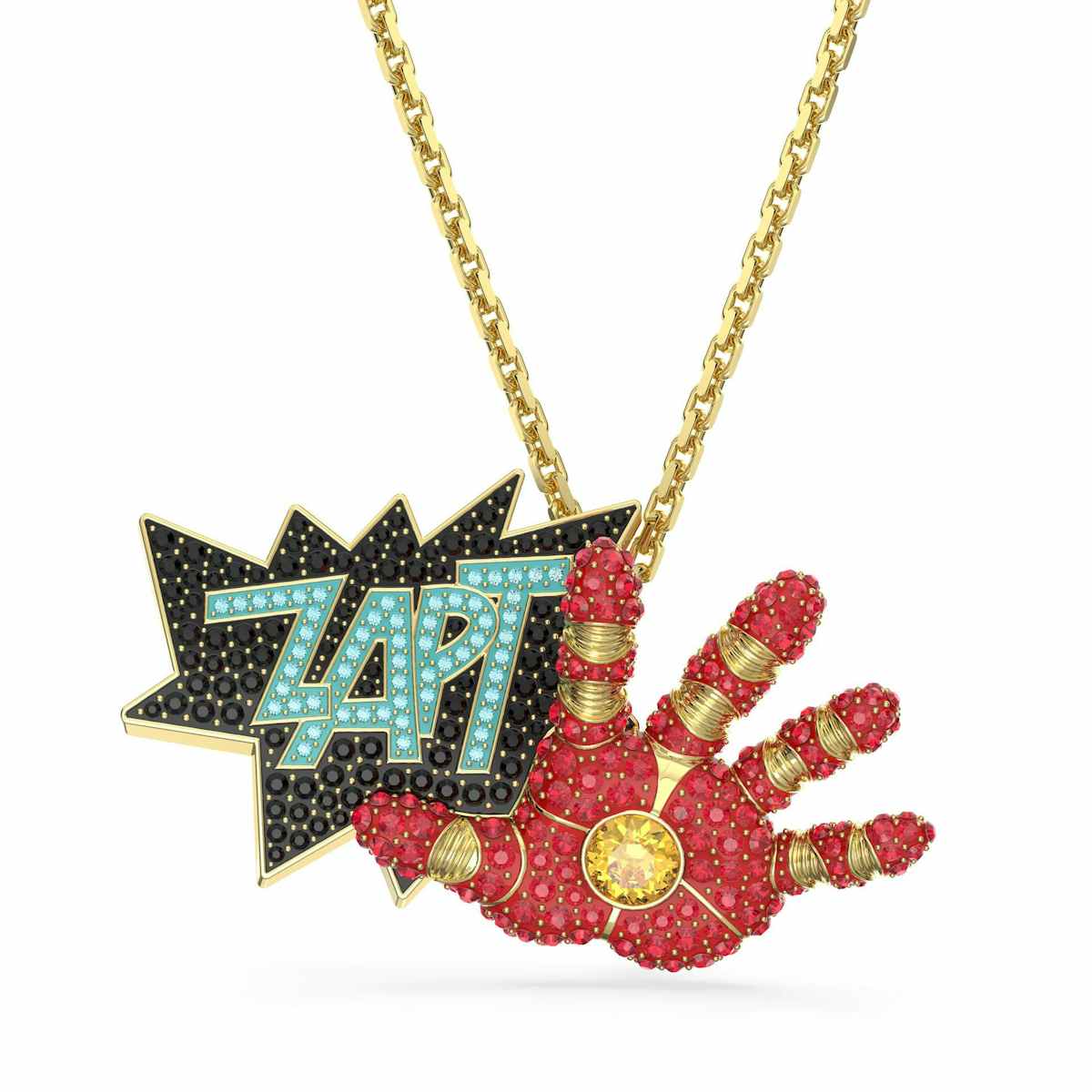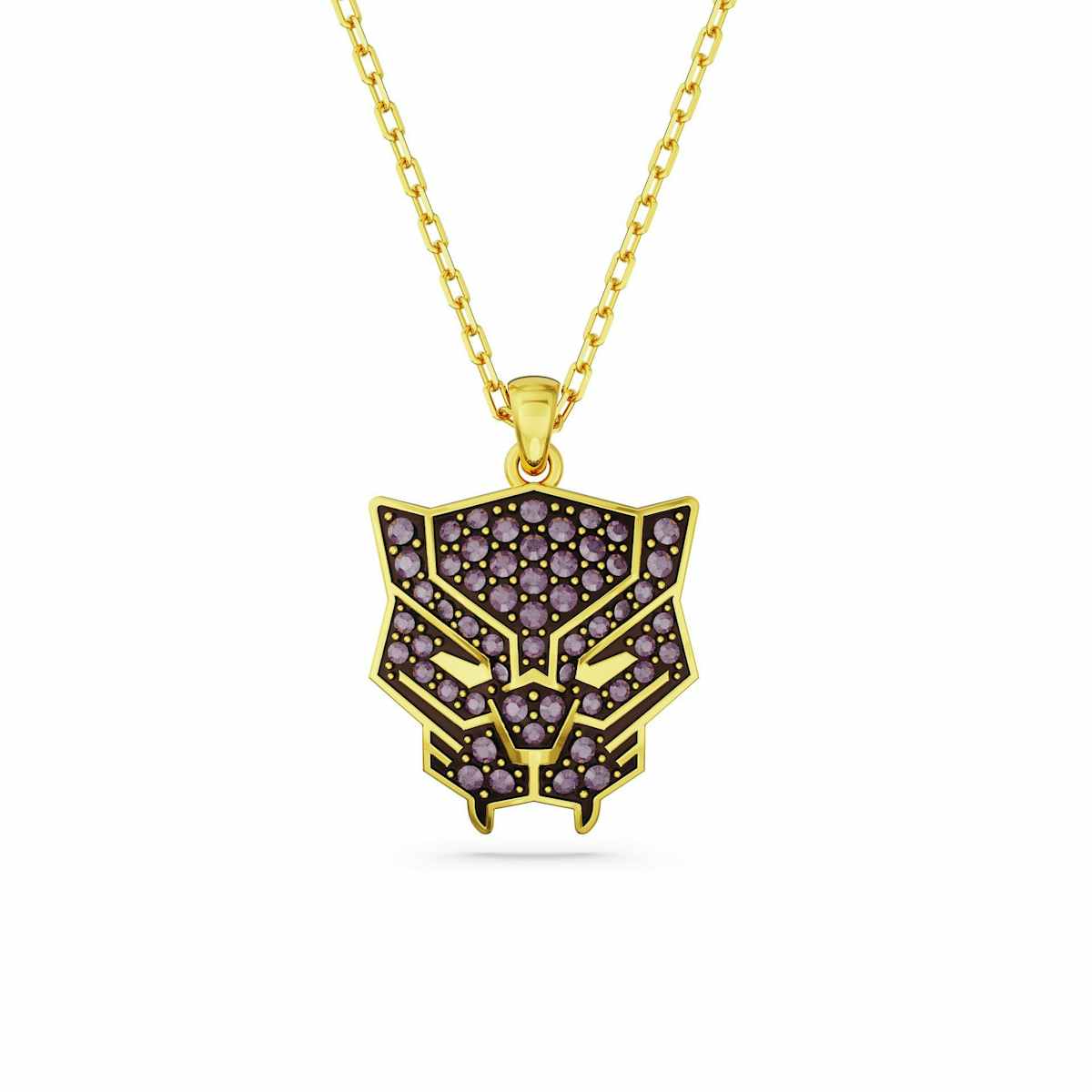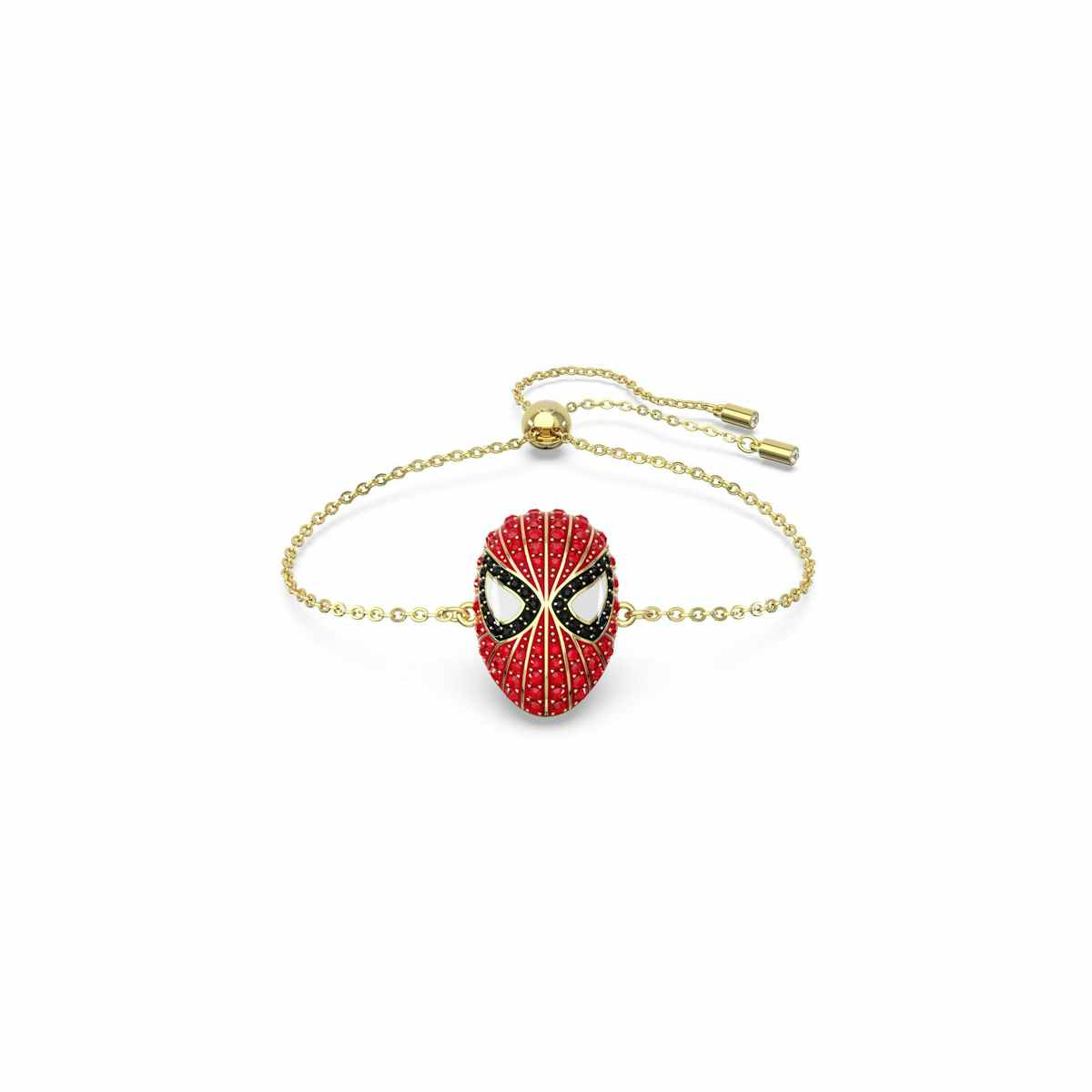 Curtain call: Saint Laurent announces its production company
Saint Laurent has become the first-ever luxury house with its very own film production house. Saint Laurent Productions (straight-forward, just how we like it) will oversee a number of future releases. It all kicks off at the 76th Cannes Festival (16 – 27th May), where the company will premiere Strange Way of Life by Pedro Almodóvar, starring Ethan Hawke and Pedro Pascal, as part of the official selection. As for future endeavours, expect partnerships with David Cronenberg and Paolo Sorrentino. ​"We want to work with and provide a space for all the great film talents who have inspired me over the years," Anthony Vaccarello, Saint Laurent's creative director says.


Eli Russell Linnetz is Pitti Immagine Uomo's next Guest Designer
This year's Pitti Immagine Uomo has appointed Eli Russell Linnetz as its Guest Designer. The special role has previously been filled by Wales Bonner, Jil Sander, Kenzo and, most recently, Martine Rose, who took over a historic market in Florence back in January – complete with piss-yellow carpet. Linnetz will debut the SS24 collection for his label ERL at the event, as well as a special project for the occasion. ​"It's with great excitement to be joining the long list of heroes that have walked these streets before me," Linnetz says. ​"To stand on the shoulders of giants – the California waves swelling high into the sky then crash down upon Florence. The birthplace of renaissance and magic – beauty born from thin air." Didn't know he was a poet, too.
The 104th edition of Pitti Immagine Uomo will take place 13 – 16th June 2023 in Florence, Fortezza da Basso.

And finally, we interrupt the usual fashions ever so slightly…
… with the launch of EA Sports FC. Following FIFA and EA Sports parting ways, the game debuted a brand-spanking new logo designed by Uncommon London, the brains behind British Airways' best ad yet, and this very good film from a few weeks back. The new logo, the studio said in an Instagram post, has been ​"hiding in plain sight for 30 years". Scratching your head? It's a triangle and they're everywhere on the pitch, from passing patterns, the red triangle that hovers above players in the game – even the act of sticking two fingers up at an opponent. Once you see it…


More like this