Hallelujah! Fila and Haider Ackermann take over Manchester

An unexpected link-up between the Italian sportswear brand and Colombian designer was an all-dancing, all-clubbing affair.

Fila and Haider Ackermann took to the North for their first collaboration together, picking Manchester and its clubbing history as the backdrop.
Sure, the collaboration might have sounded a little unexpected: an 111-year-old Italian sportswear brand combining with the romantic styles of Colombian designer, Ackermann, in a city in the North of England.
But with Fila's history a firm part of Manchester youth style – whether worn on the football terraces of the 1980s, or by the acid house ravers of the early-'90s – it made sense.
Taking place in the city's Mayfield Depot – a cavernous former railway station – the influence of Manchester's heady nightlife, both past and present, was palpable from the off.
The space was given a facelift in 2019, and now houses up to 10,000 punters most weekends, for parties such as The Warehouse Project. Fittingly, a techno soundtrack kicked off as the first looks were marched down a stark white runway in front of an audience including Andrew Garfield, Emma D'Arcy and New Order legend, Bernard Sumner.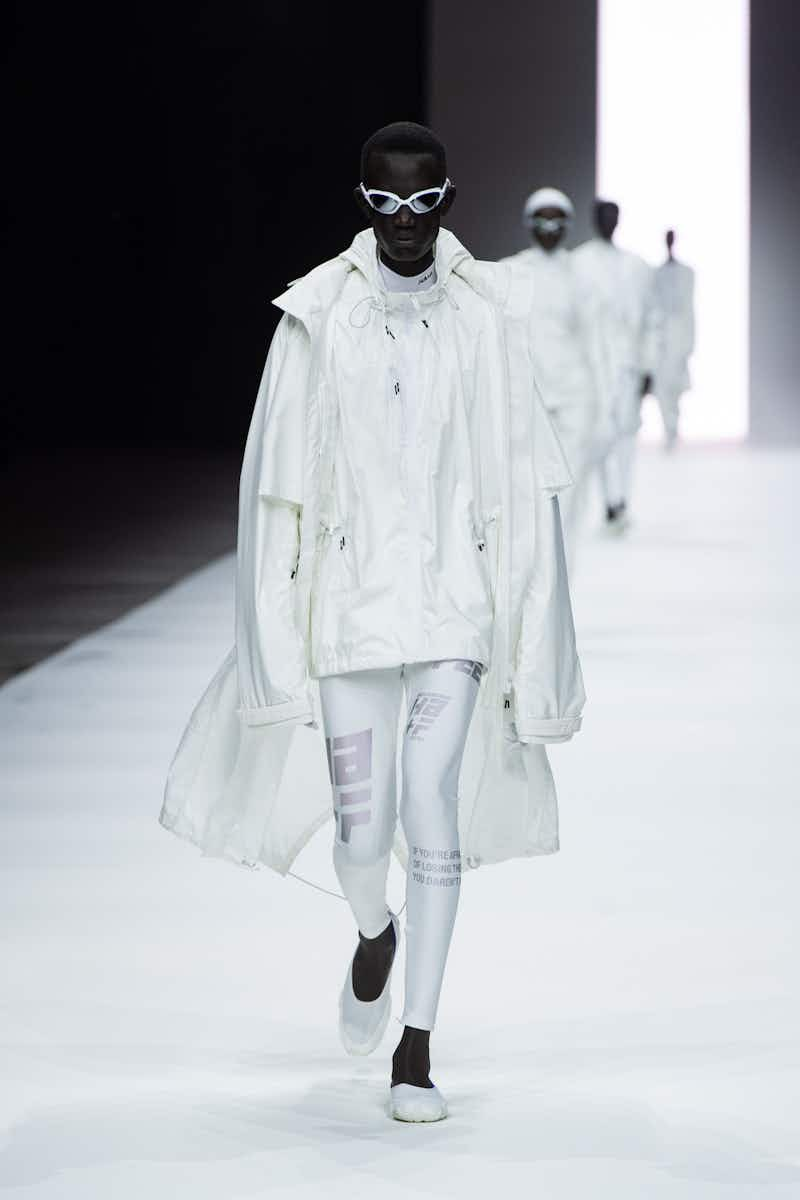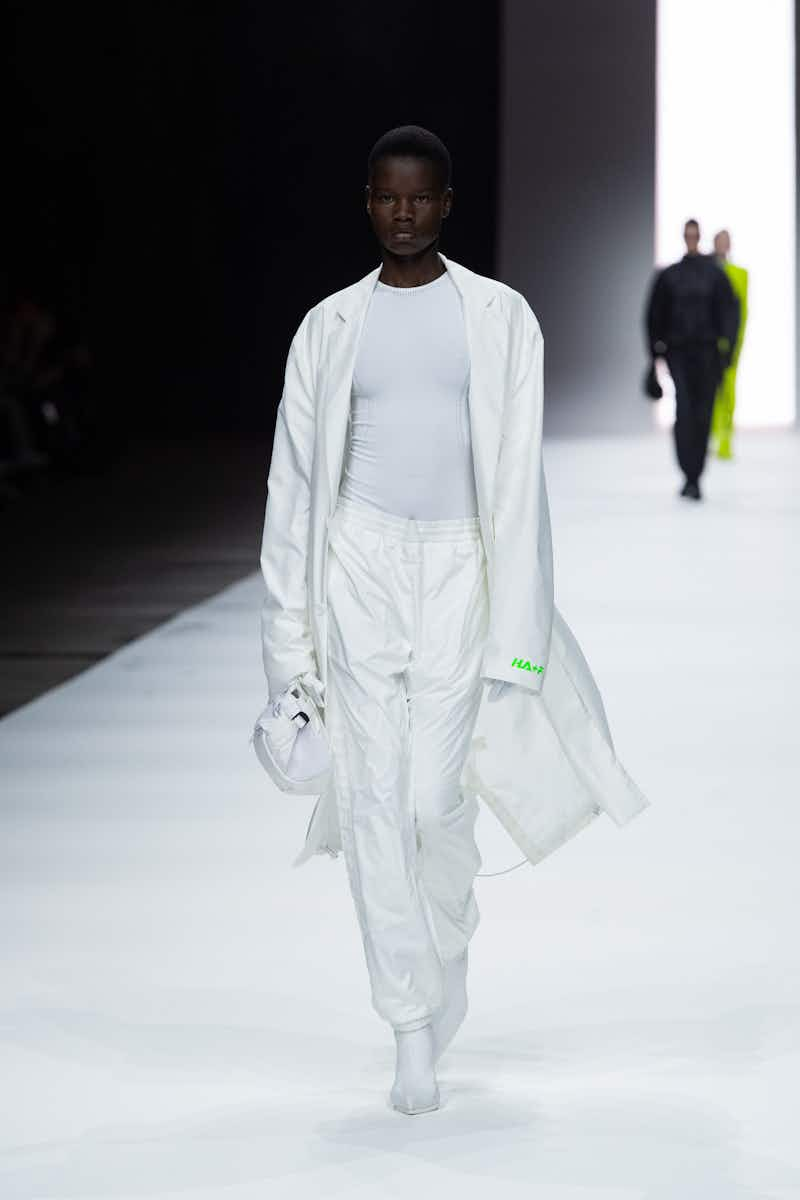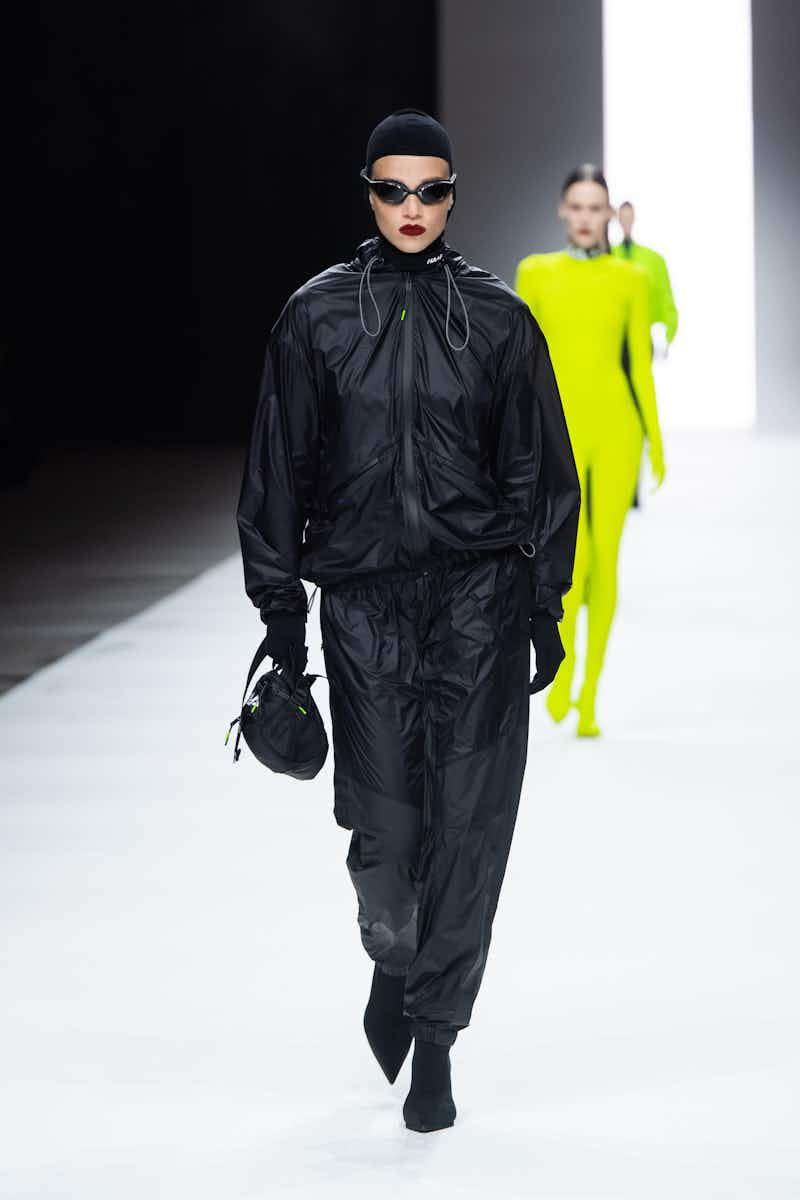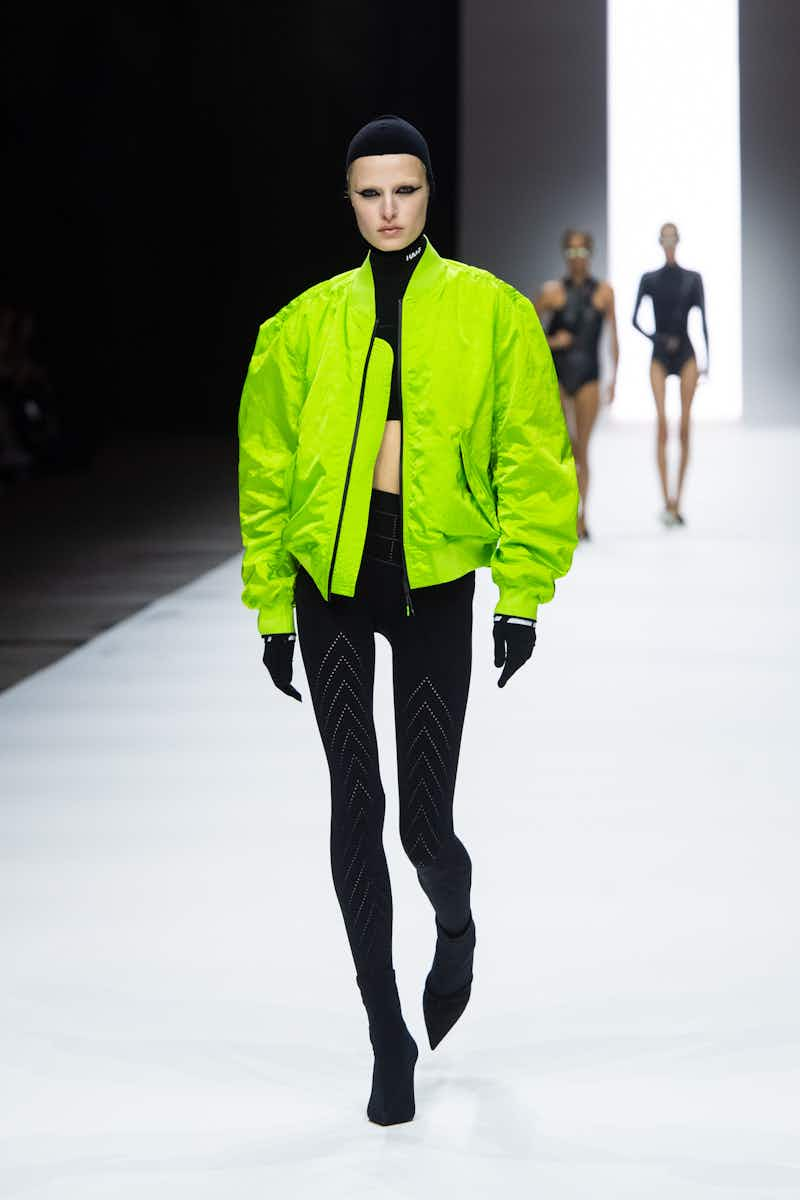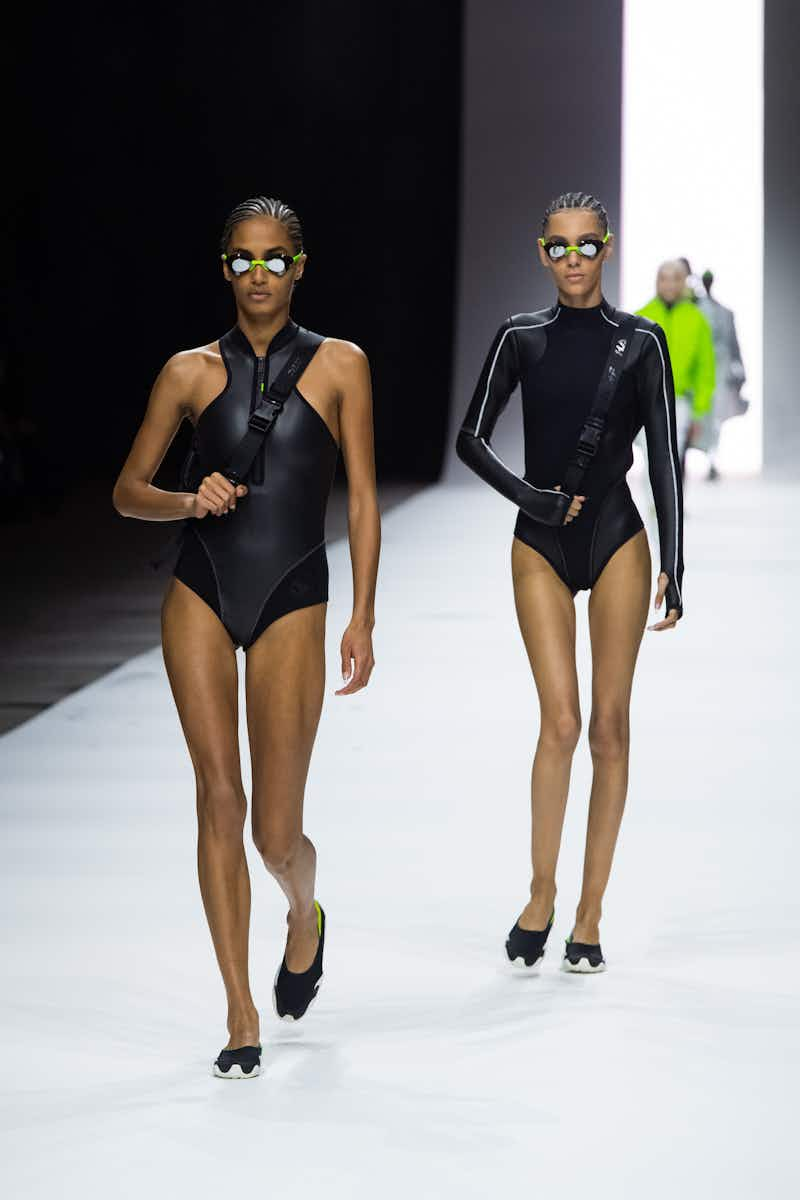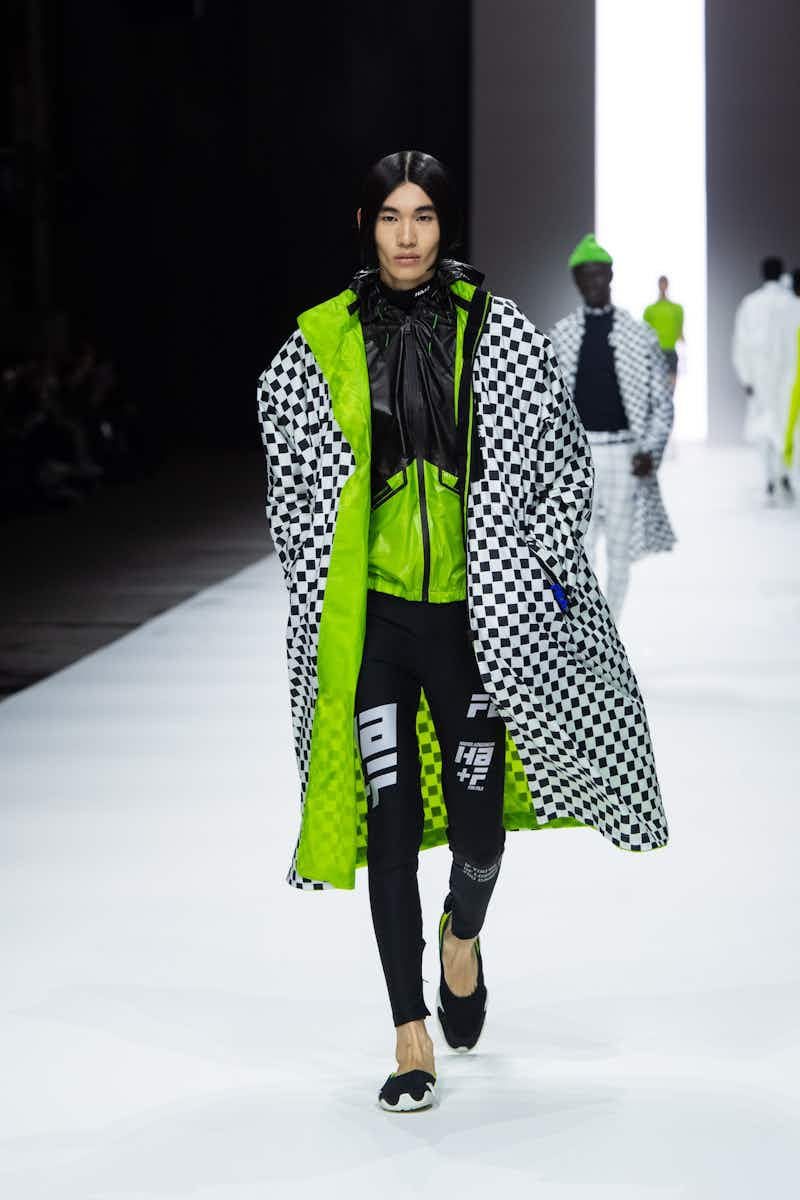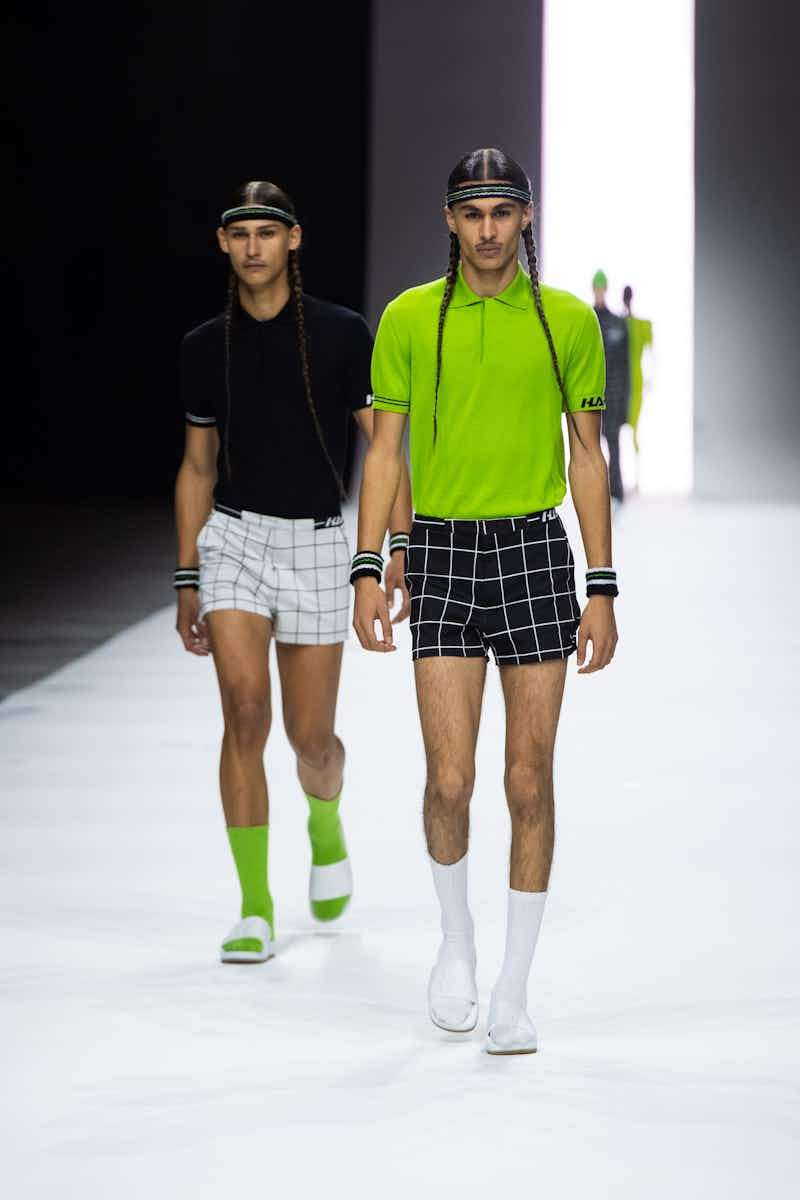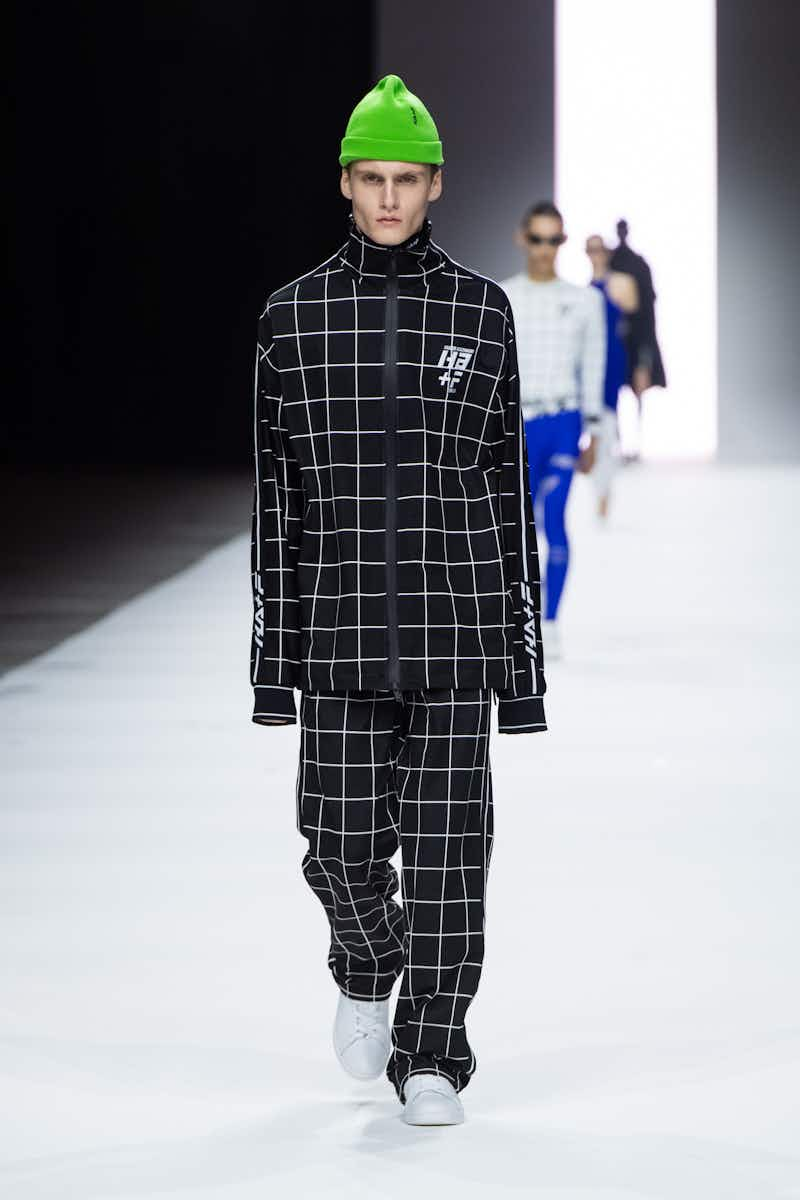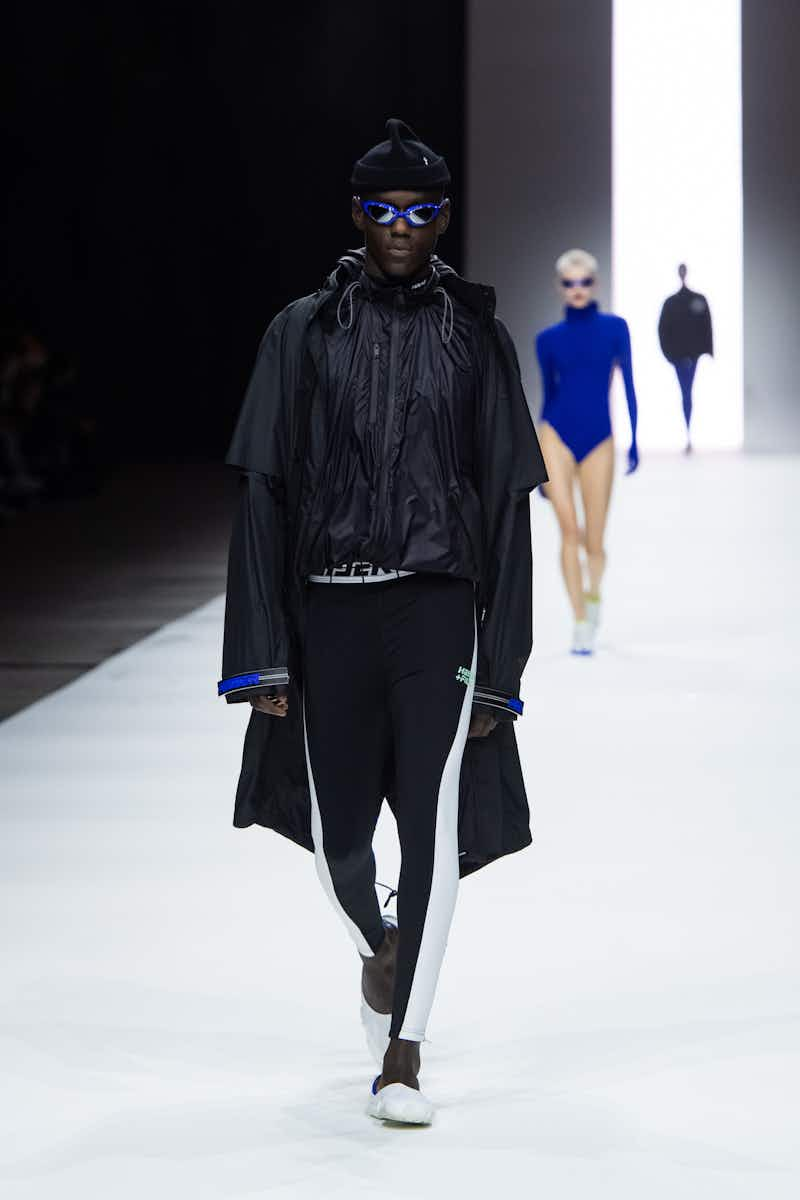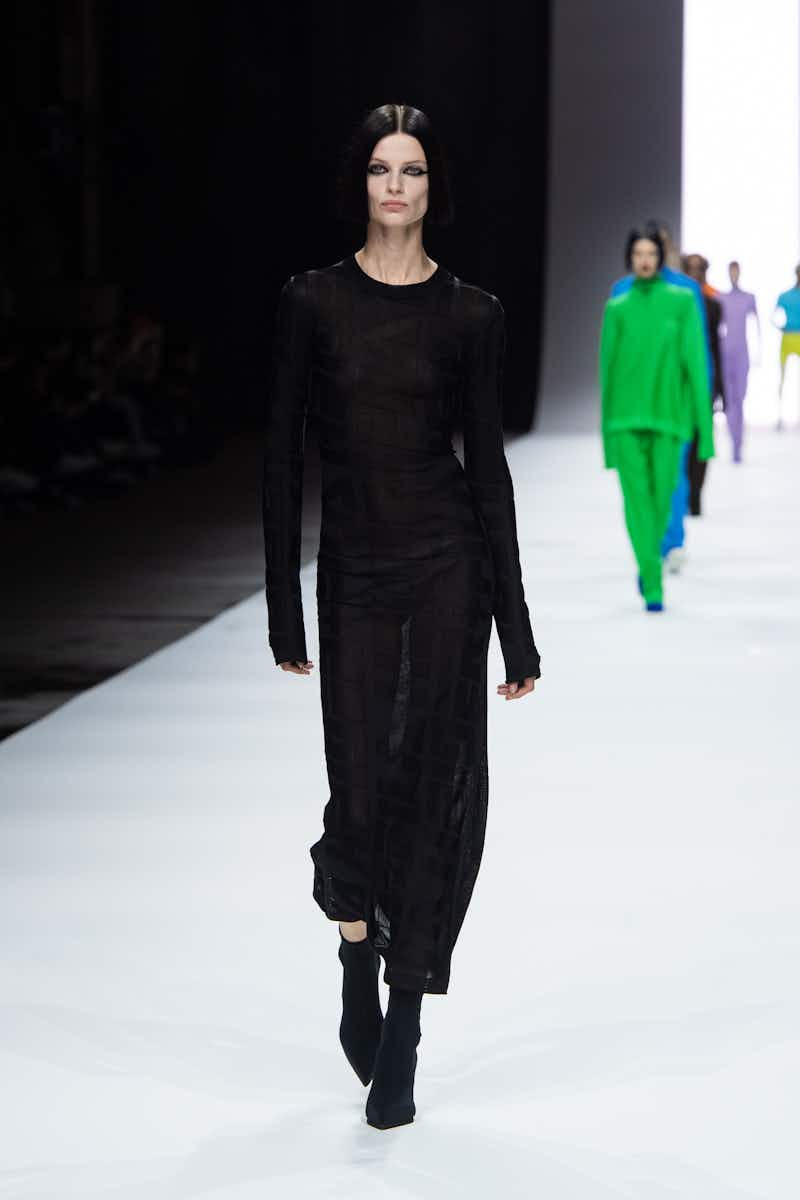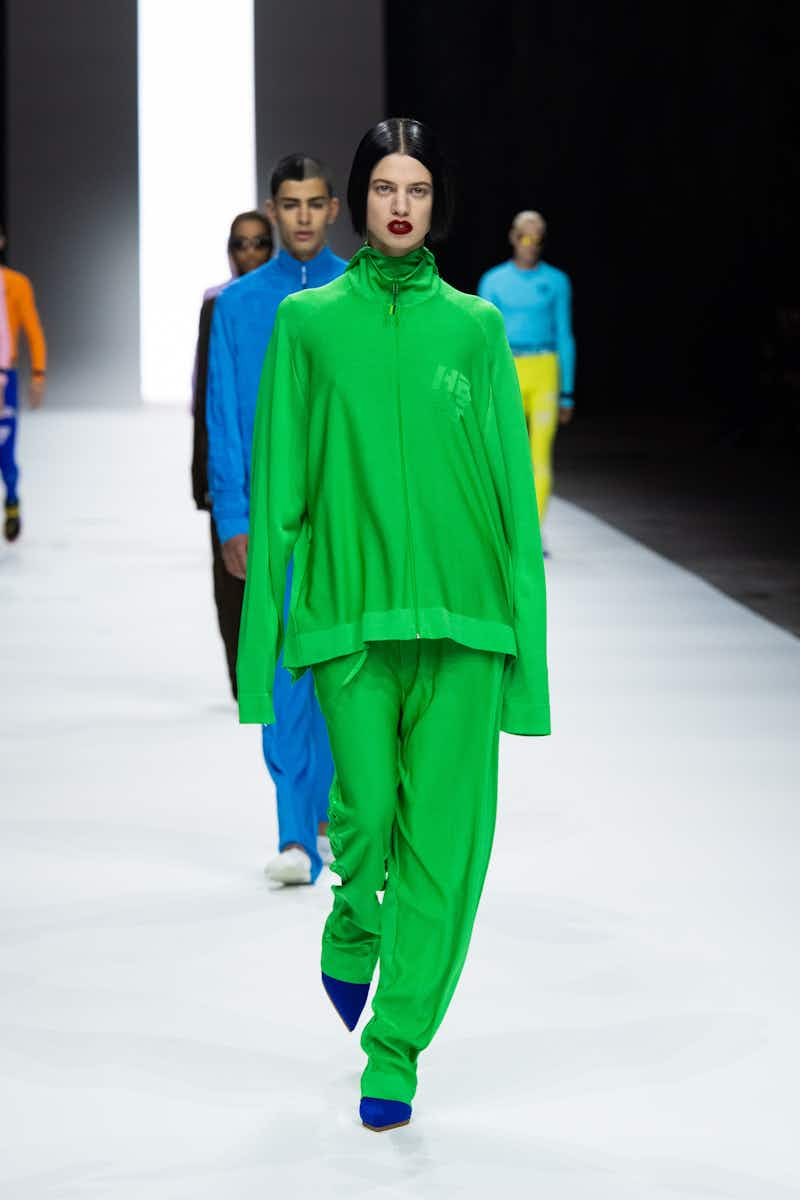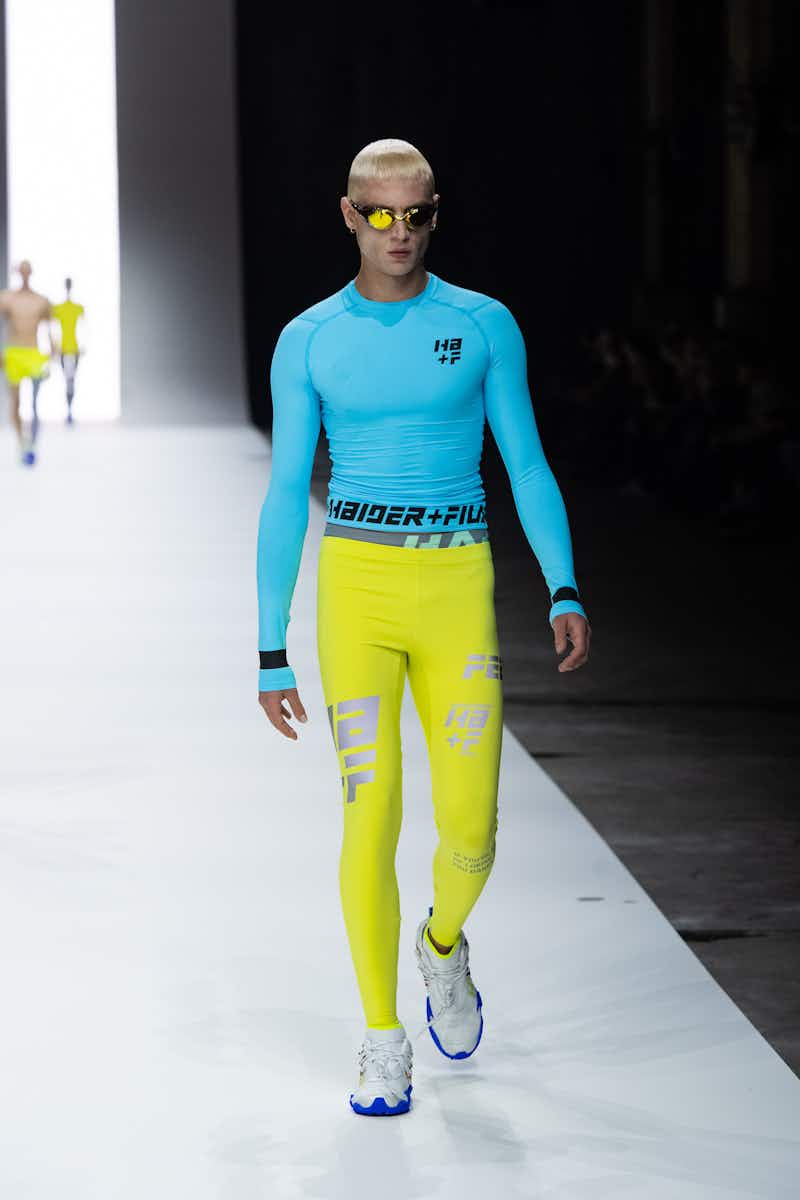 The collaboration took typical elements of a sports collection, such as windbreakers, leggings, bodysuits and swimming trunks, but gave them the Ackmermann punch. Just the colour palette alone was a visual feast, with acid lime greens, electric blues, and tangerine orange all working, somehow, harmoniously with one another.
Ackermann wrote of striving for the ​"neatness of the youth cultures both Manchester and the rest of England are known for" – and that uniformity came out in droves, with slick bomber jackets, wraparound sunglasses and intense colour blocking forming like a cult movement before our eyes (movement being emphasised in more literal ways, too: bodysuits leaving the legs naked and free, and zip-up track tops massively oversized for space on the dancefloor).
There was nothing half-hearted about this latest collaboration from Fila: an all-dancing, all-moving shake-up of traditional sportswear that felt as giddy and alive as a Friday night in one of Manchester's storied warehouse raves. Madferit.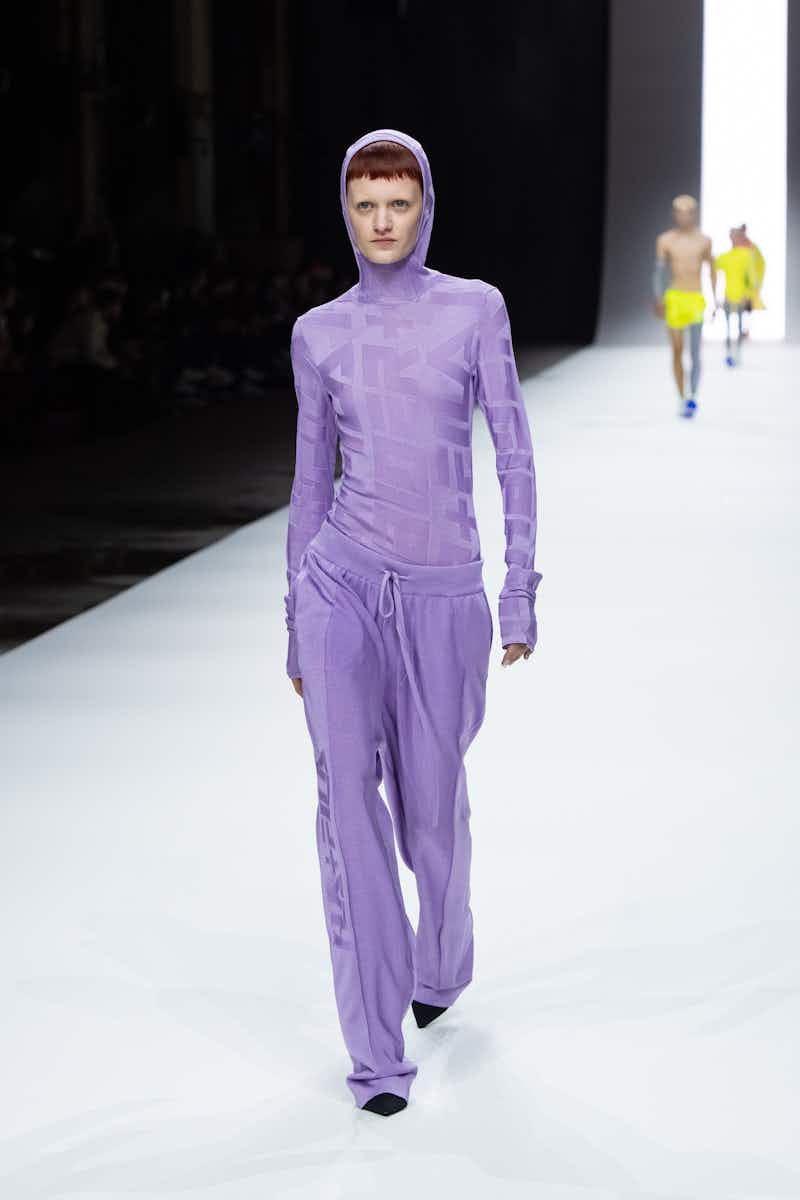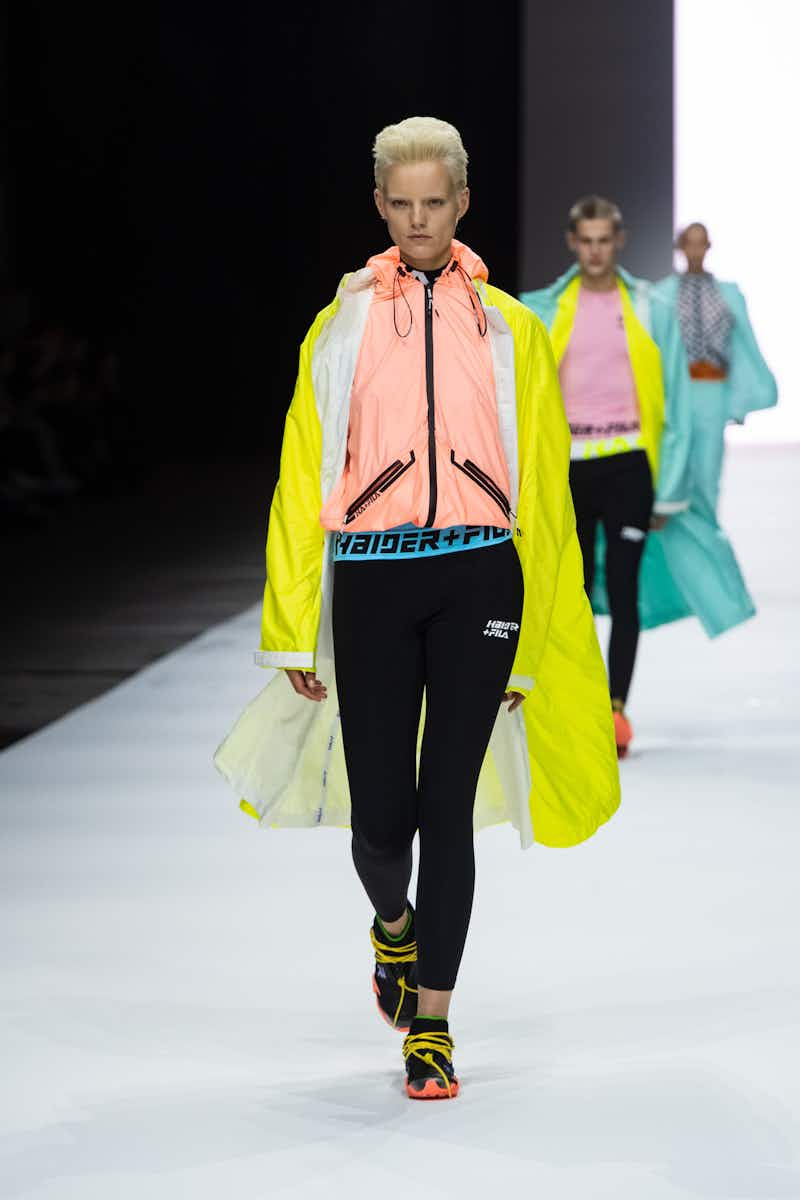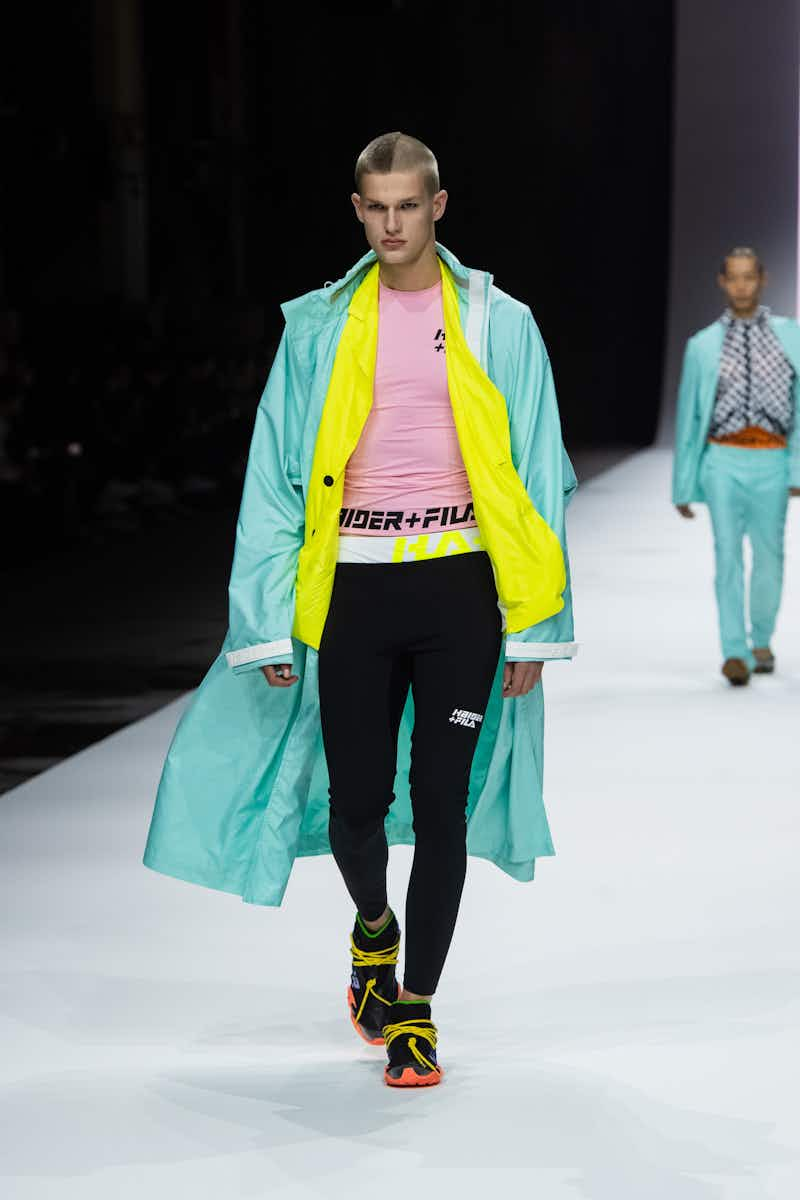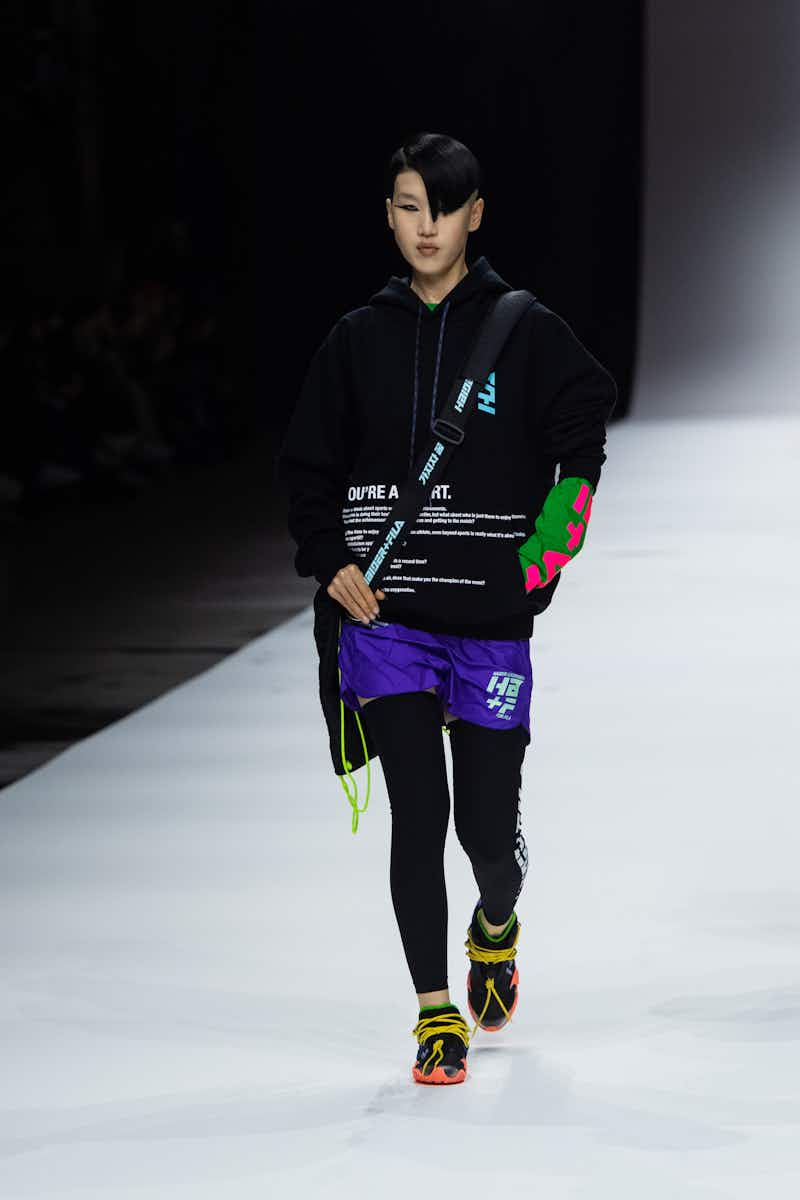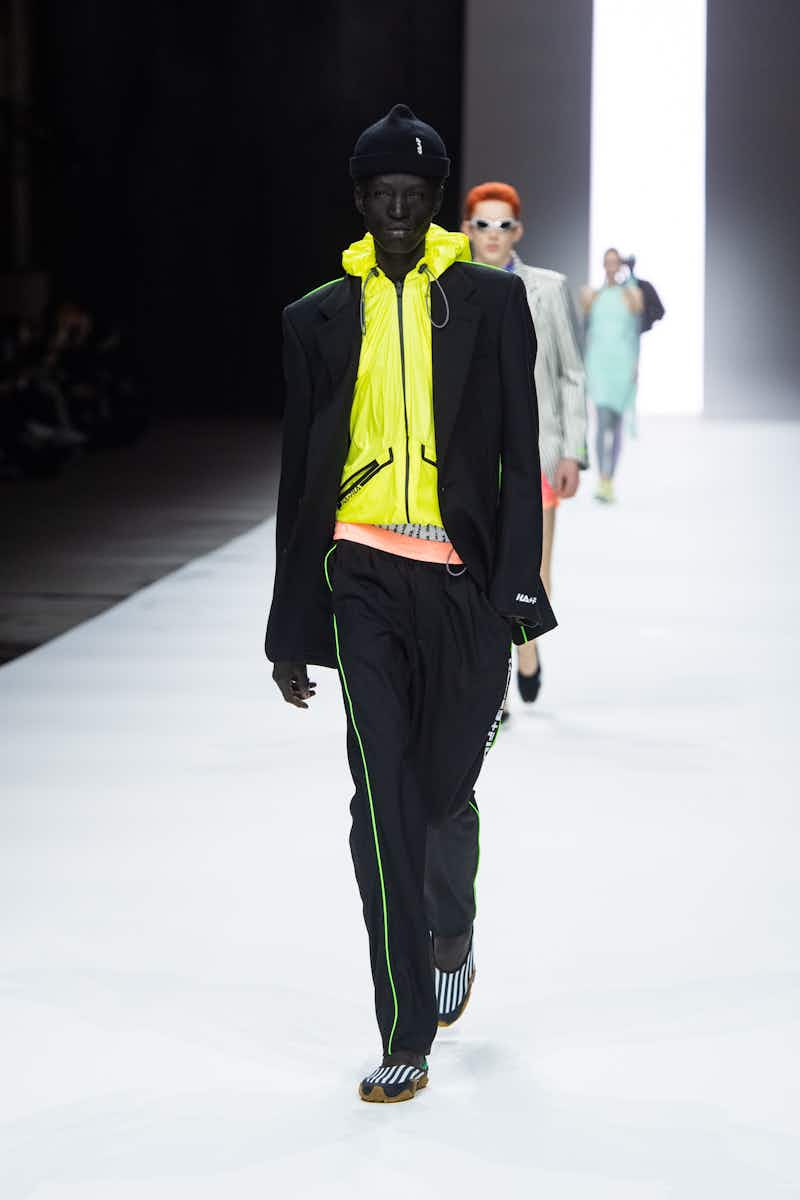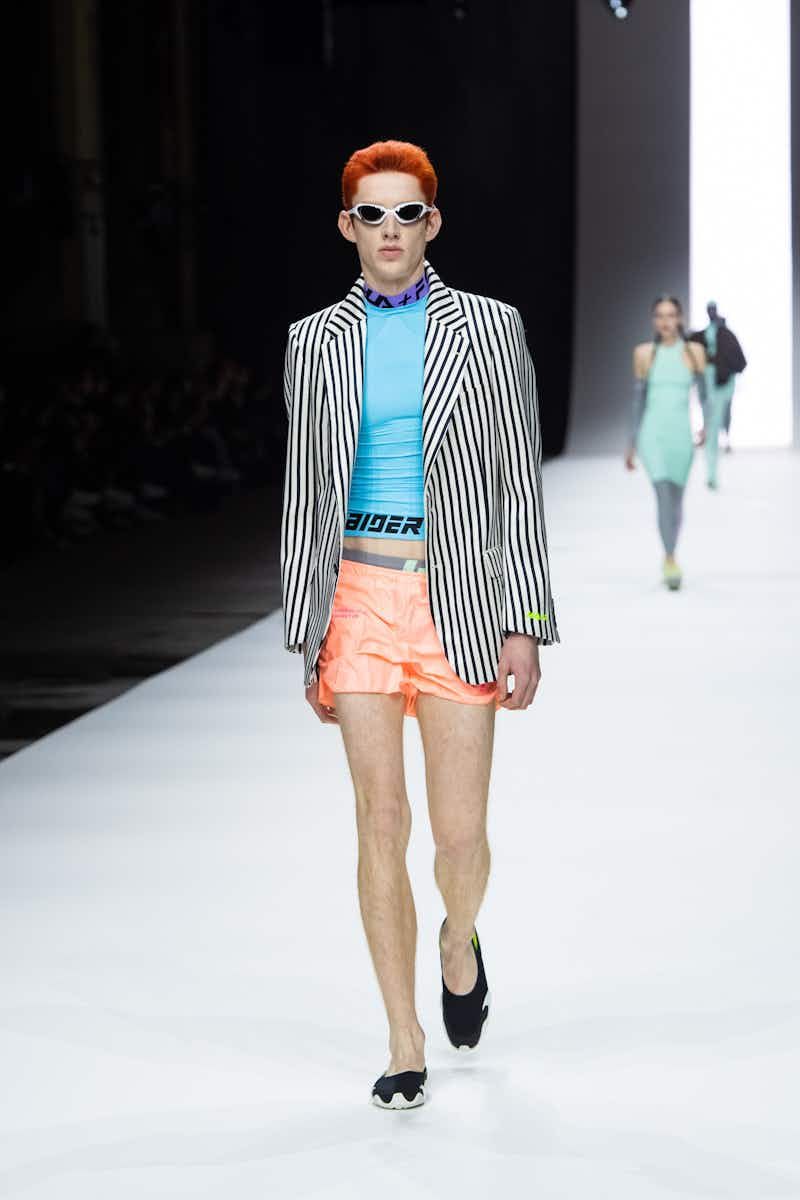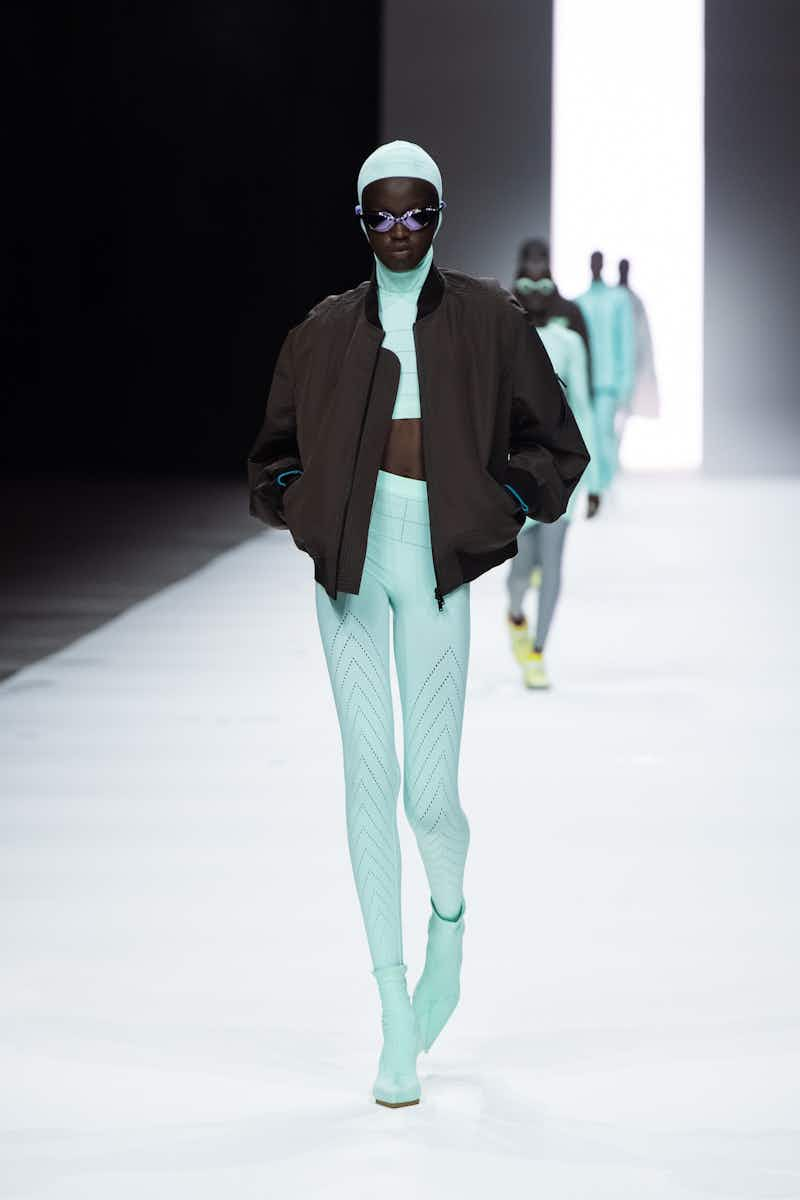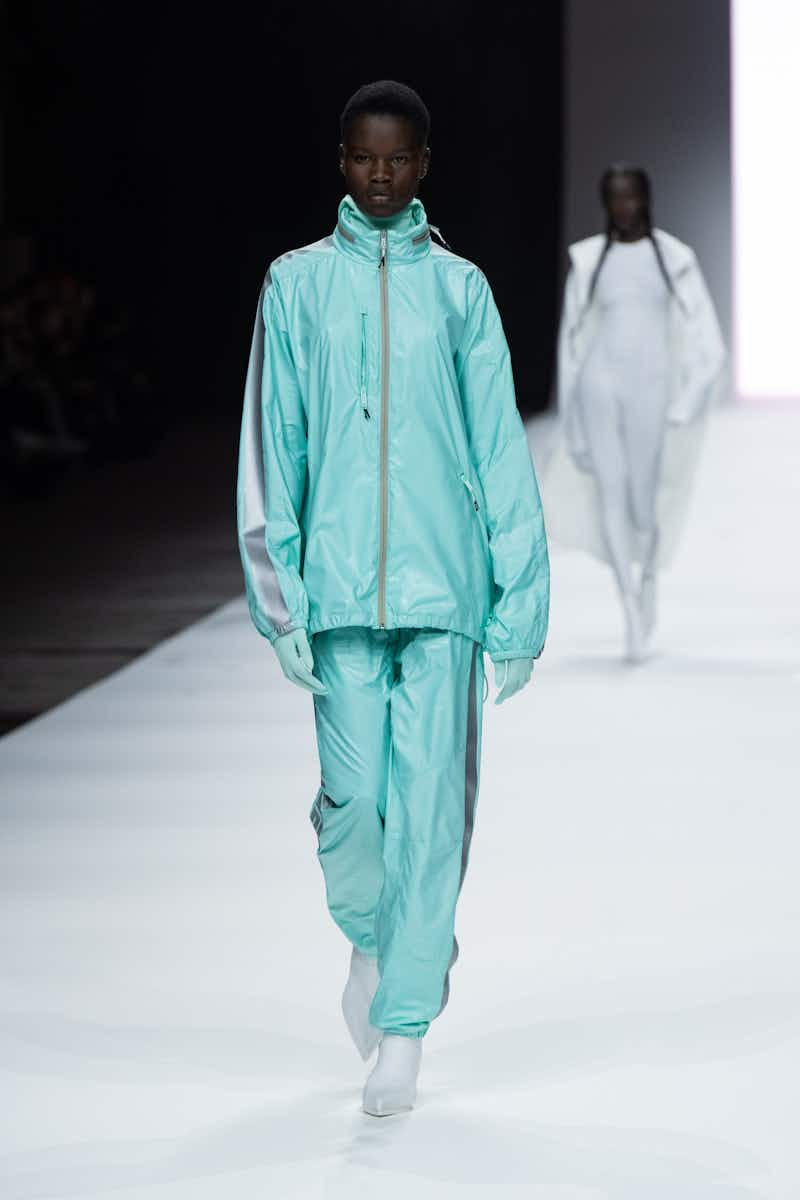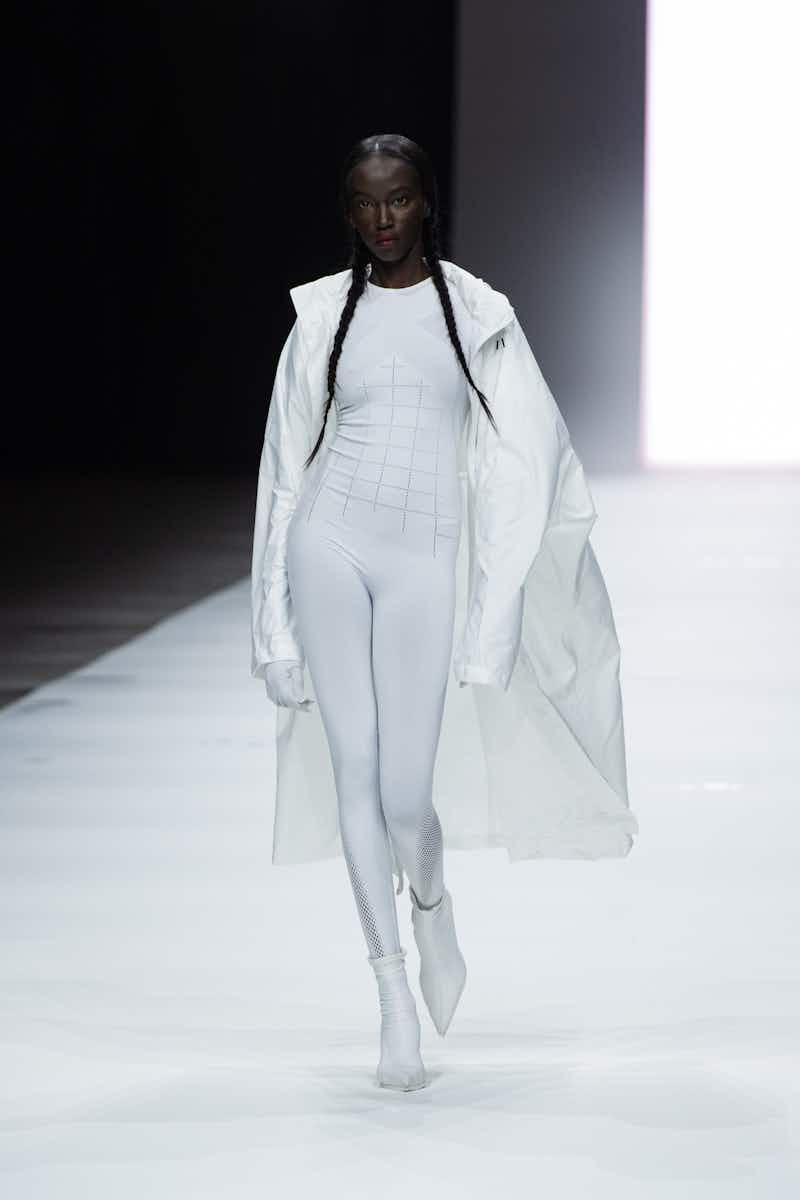 More like this