Iris Law on her Burberry Spring 24 campaign, tea and fancy fruit

Fashion news of the week: Plus, Givenchy's mighty new book, bathtime with Celine and G-Star RAW and (di)vision prepare for battle.

When it comes to Britain, there's plenty to moan about. But, at least for a few moments, Daniel Lee's vision for Burberry conjures up the good stuff: cosy domesticity, raucous pubs, ducks, fry-ups (courtesy of a Norman's collab), sweet country walks and the might music talents that come out of all corners of our island.

As part of Lee's debut show back in February, the designer, who was born and raised in Bradford, popped up a tent in south east London's Kennington neighbourhood, complete with hot water bottles and tartan blankets for guests. And, of course, a slew of London's famous faces from music, art and fashion were recruited for the runway: Gene Gallagher, Kai Isaiah-Jamal, Kesewa Aboah and Iris Law, who has been photographed by Tyrone Lebon as the star of Burberry's Spring 24 campaign, along with Bukayo Saka, King Krule, Neneh Cherry, Slew and Tems. ​"The day was super chill and I loved my look," Law tells us. ​"Burberry has this amazing ability to stay contemporary and relevant, especially with Daniel's touch, while still maintaining the heritage and history."
Now, if you follow Iris on TikTok, you'll know she's all about finding good snacks. So, while she had a moment, she filled us in on her tea-drinking habits (sort of), her go-to supermarket (no, it's not ASDA) and the wonderful benefits of a persimmon (yeah, us neither).

What was going through your head when you were walking down the runway?
My main thoughts when I walk a runway, and I succeeded in this case, is to feel really present, not black out and to feel like I'm worthy to be there and make the most of it. [I want to] really enjoy it as a memory as opposed to getting too nervous.
What's your best kept secret in London?
If I told you, it wouldn't be a secret!
Where do you do your food shop?
There's a little corner store that has a big fruit and veg shop across from me. They're really lovely there and they have really good seasonal food. I also love going to the Victoria Park Sunday market or the Saturday market on Broadway Market, asking them what's in season and how best to cook it. That's a nice way to do it.
How do you take your tea?
It depends. I'm studying the history of tea in China and Japan, so it depends if I'm having a quick cup of tea, or whether I'm practising a tea ceremony. But I drink tea everyday, multiple times, and use it as a way to connect as a form of meditation.
What snack would you recommend to our readers?
I always say a persimmon is the most underrated fruit. If you haven't had one before, then have persimmon on toast or a cheese toastie with persimmon in it. Because they look like a tomato no one ever eats them, but it's the most delicious fruit. They're really honey-like and they don't have any tanginess so it goes well with anything. Also, anko, which is a sweet red bean paste from Japan, and they also have sweet red bean soup in Korea. If you can get something with sweet red bean [in it] from an Asian supermarket, that is really yummy.

But my favourite snack, which I think is the most elite, is papaya with soy milk or matcha poured on top of it with granola, almond butter and cinnamon. That's my favourite thing in the world. The milk mixed with the papaya… Sometimes I put yoghurt in it as well. It's the yummiest thing ever.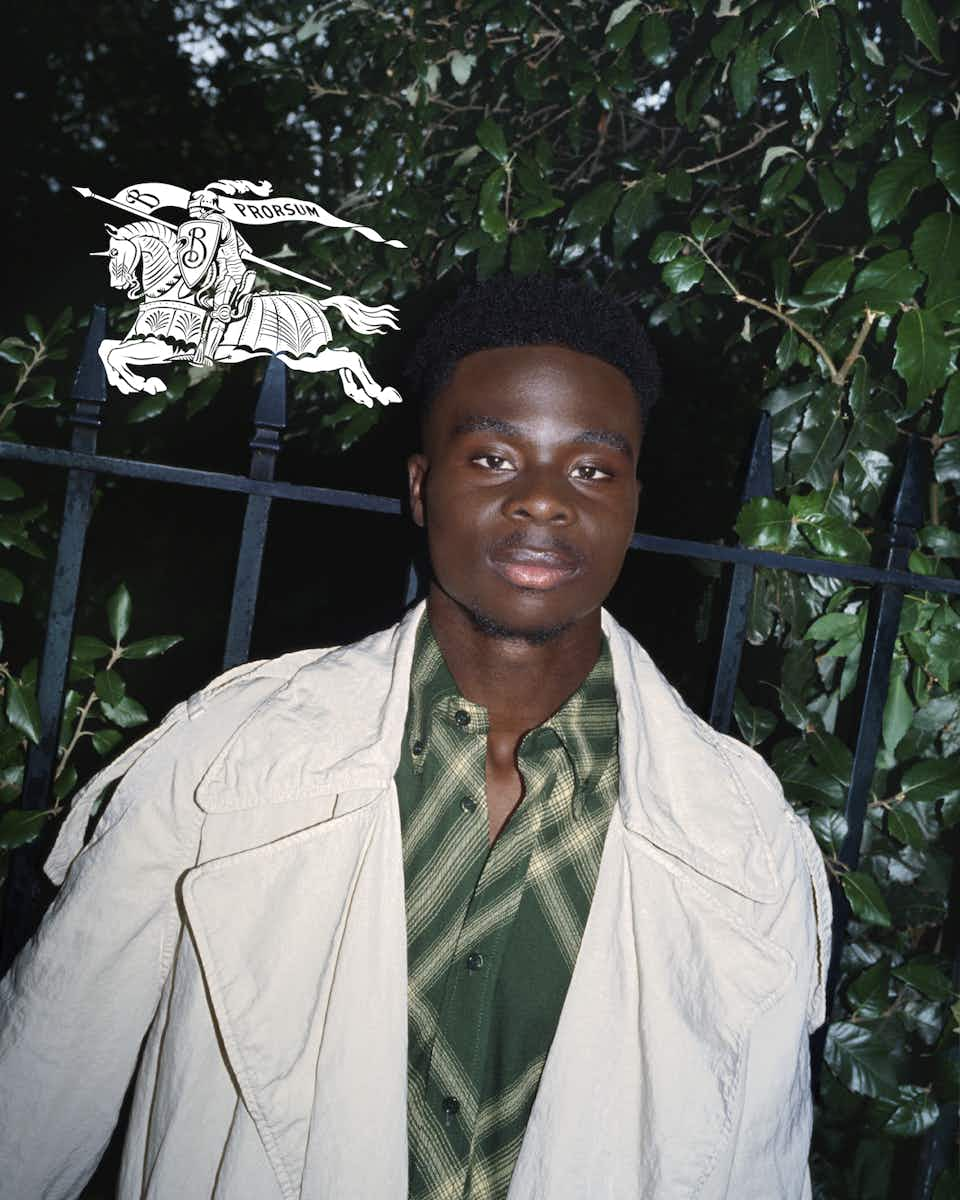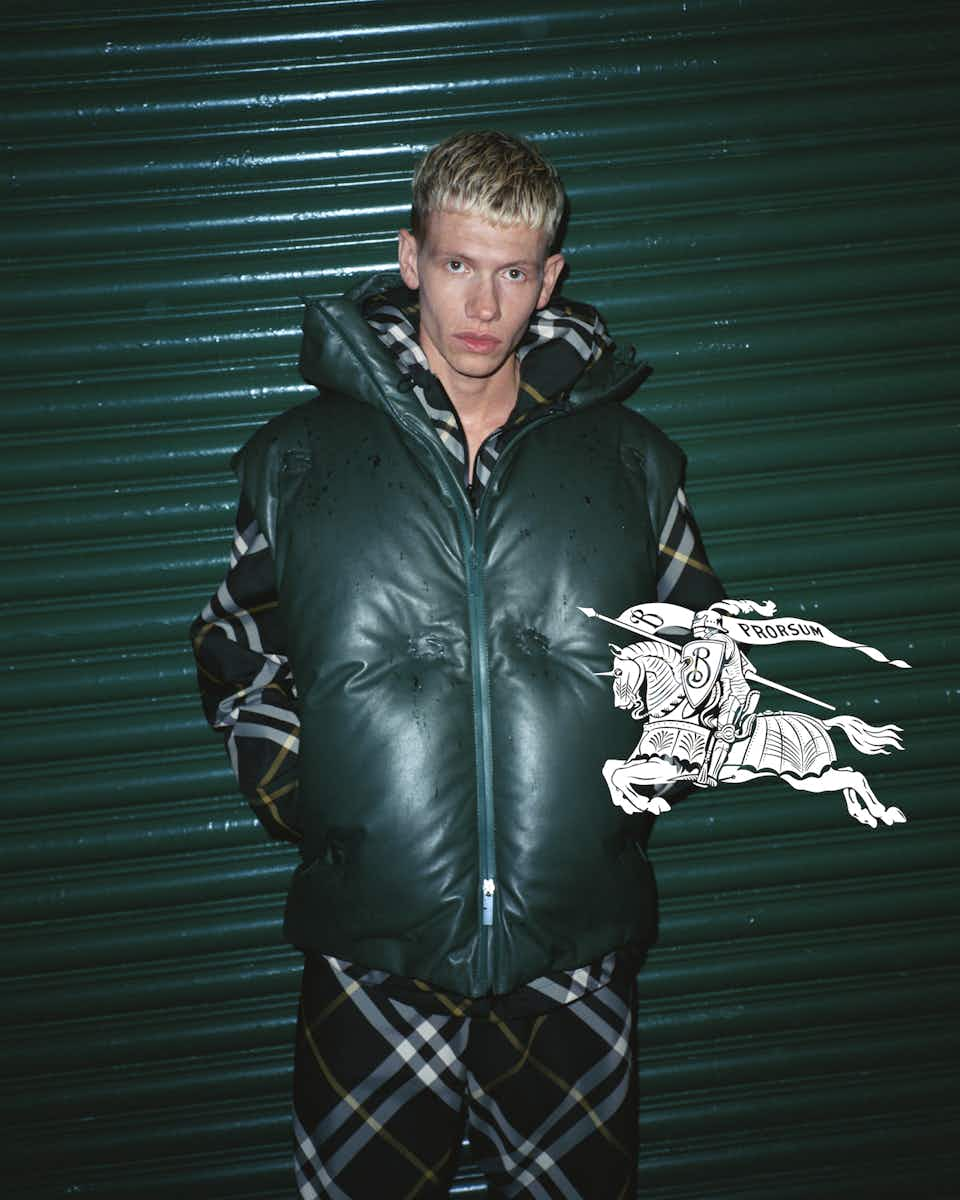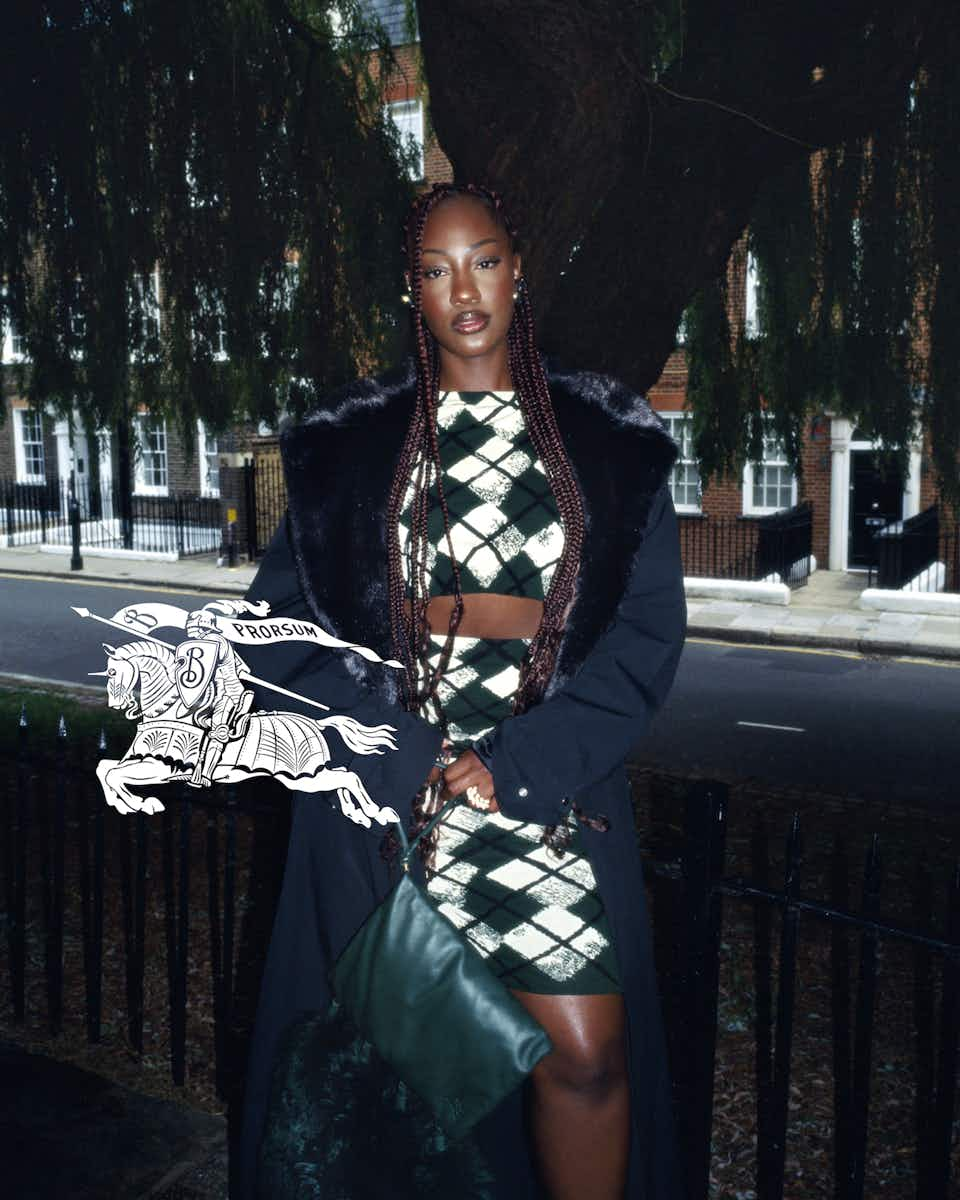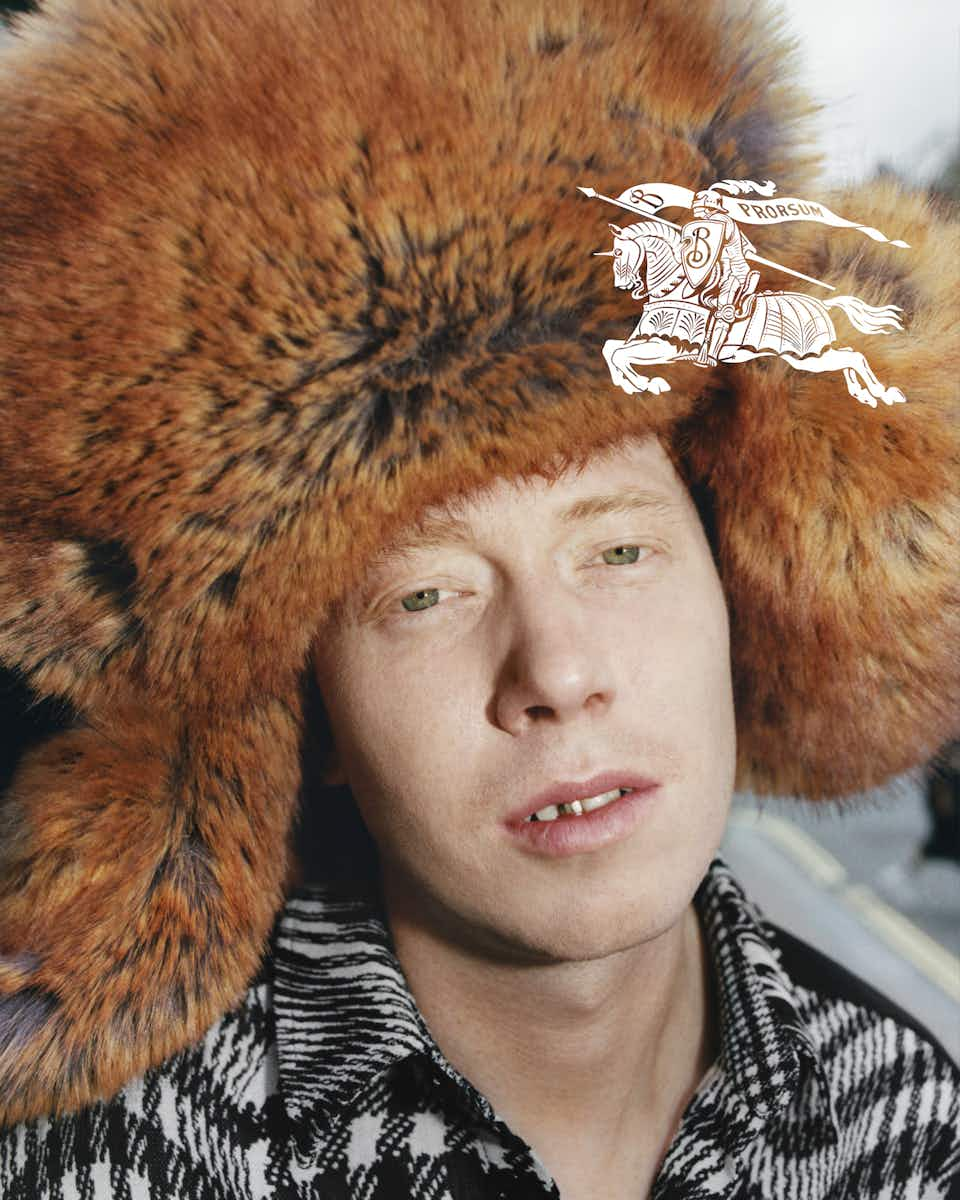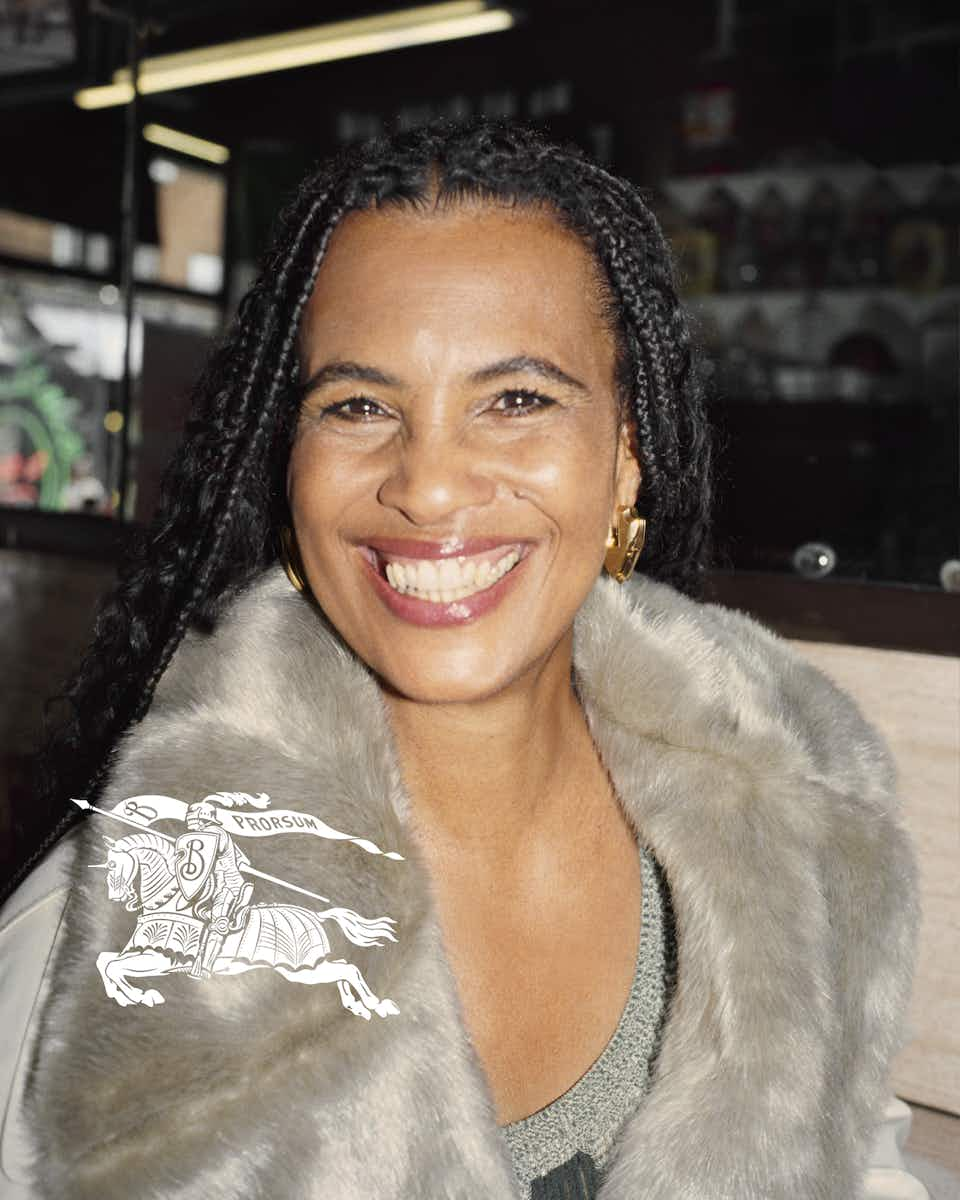 Off-White™ and Farfetch toasted _LOGIC!
Last Wednesday, at Los Angeles' swanky celeb hang-out Delilah, our friends at Off-White™ and Farfetch hosted a dinner to toast the launch of the former's new _​LOGIC collection. The drop has been designed specifically for Farfetch Beat 011, the shopping destination's retail concept series that, alongside new collections, offers exclusive customer experiences (such as this dinner). The evening was a hoot, Team FACE was in attendance joined by the likes of Halsey, cover star Halle Bailey, Storm Reid and Tinashe, all kitted out in Off-White™ finery. Kicking things off with a sit-down meal, the evening was then led by top-notch music from DJ Kitty Cash and Drew Byrd as guests danced into the early hours.

Released today, the _​LOGIC collection is a look-back at some of Off-White™'s greatest hits, with a generous range of 10 hoodies and T‑shirts available in black or white. Each piece features sport-influenced graphics, logos and slogans from the brand's 10-year history, as well as the work of NYC artist Phillip Leyesa. The star piece: a heavily embroidered varsity jacket that's chock-full of patches and has the brand's philosophy ("defining the grey area between black and white") written across the back. The collection brings back Off-White™'s early sneakers, too, with the brand's signature zip-tie tag and low-top style making an appearance. And they've even thrown in some homeware for good measure: a poster of Off-White™'s archival graphics and logos, plus three rugs for extra comfort.
The Off-WhiteTM _​LOGIC capsule collection is available now on off​-white​.com and far​fetch​.com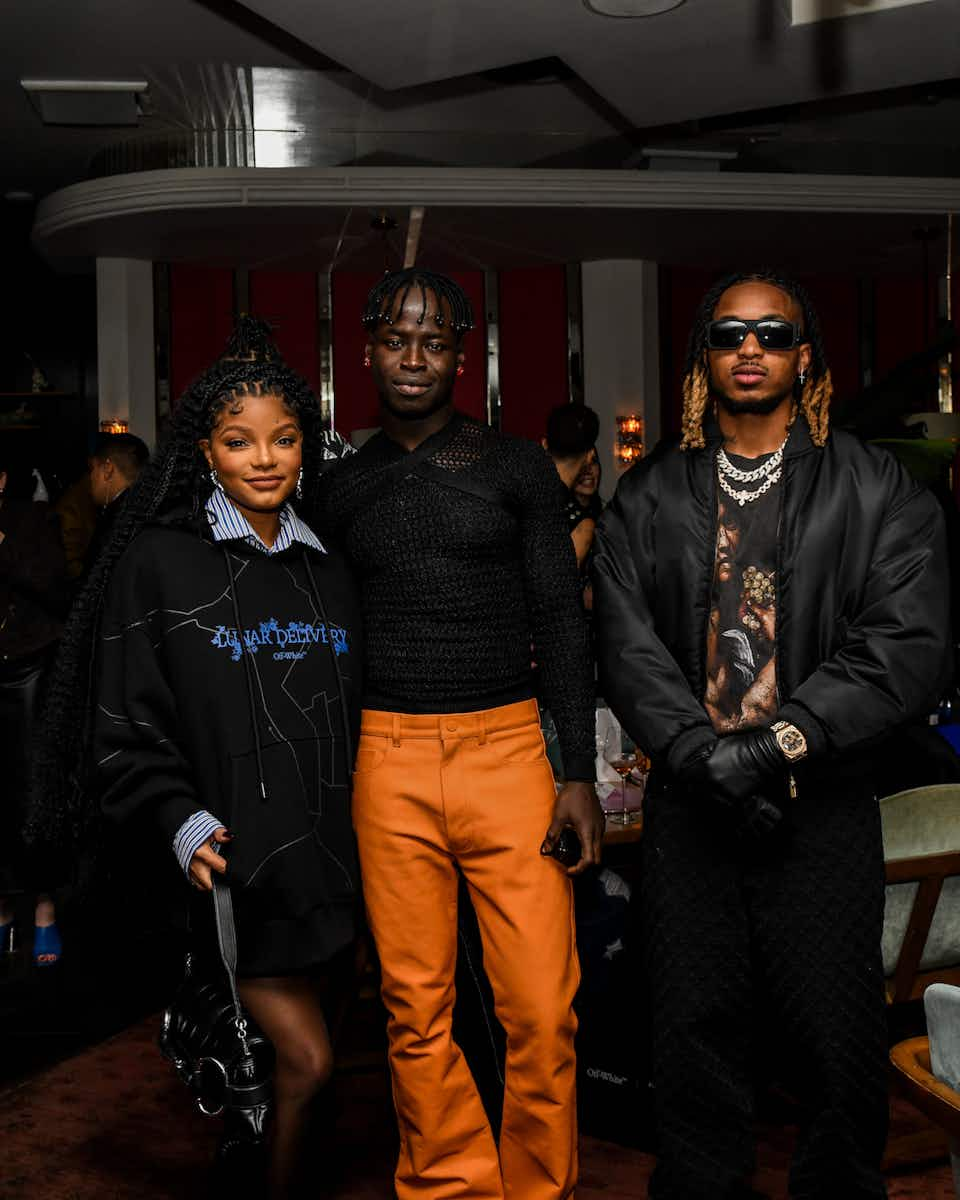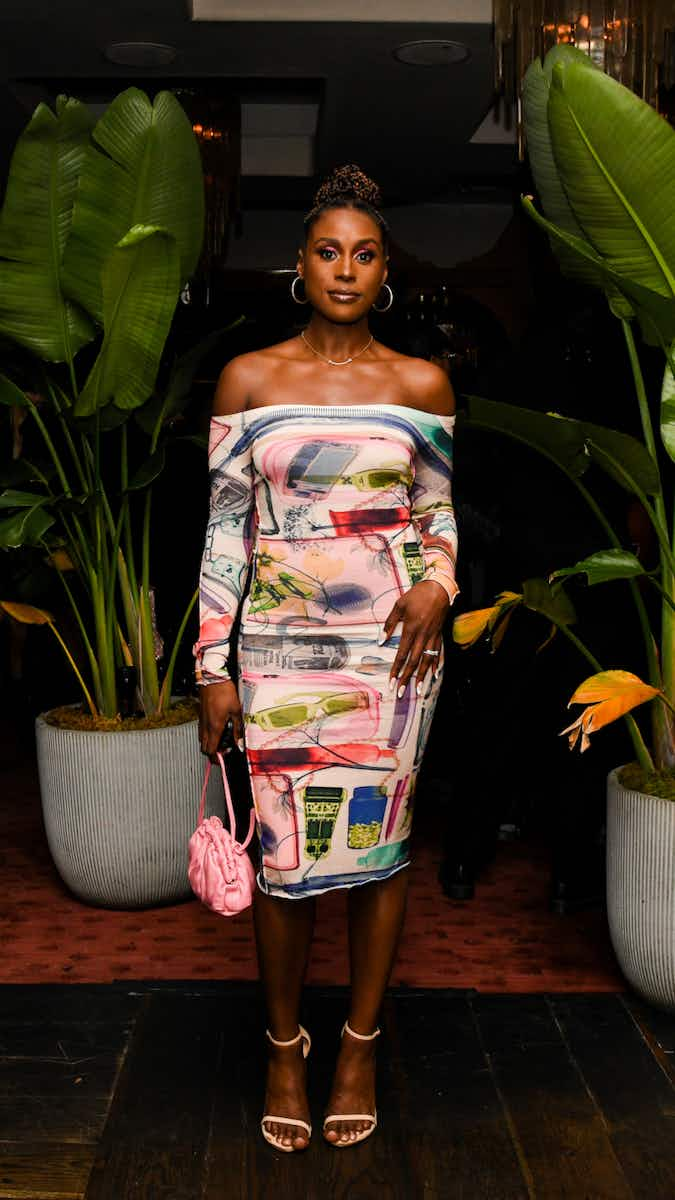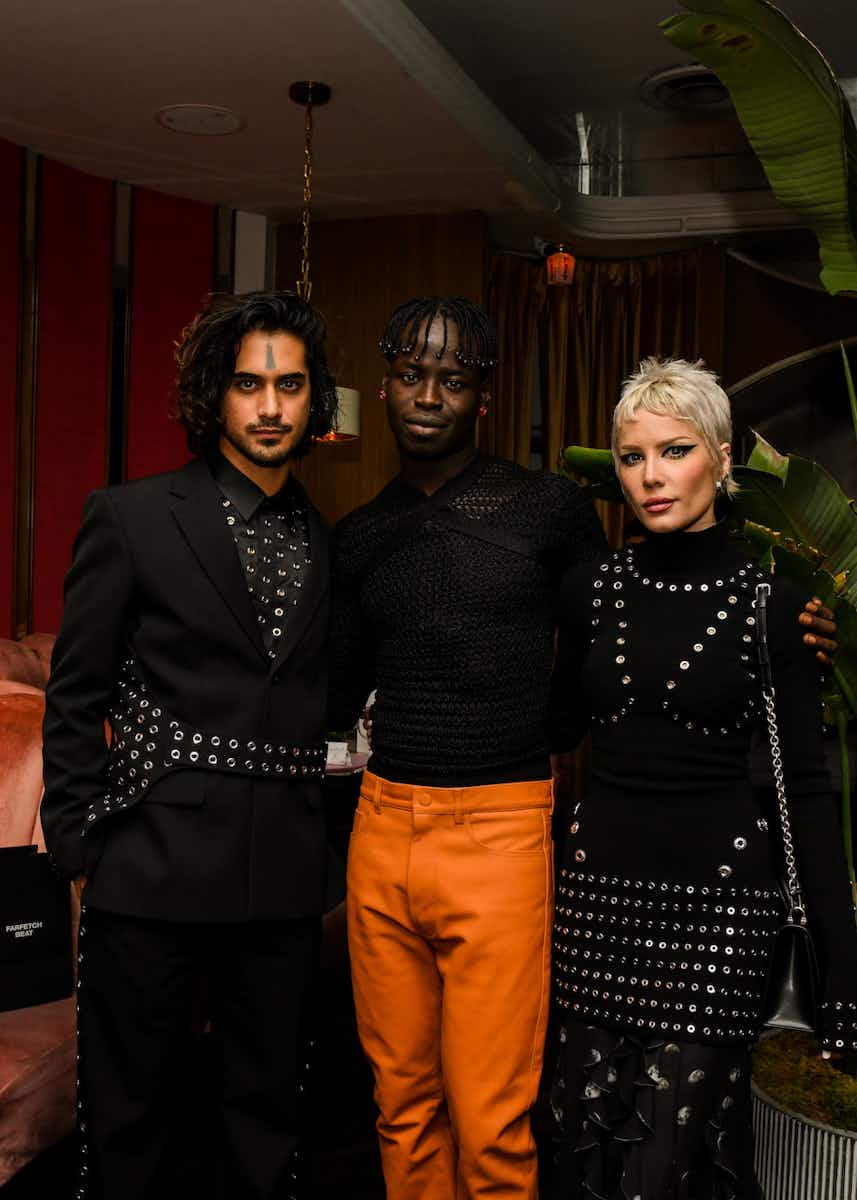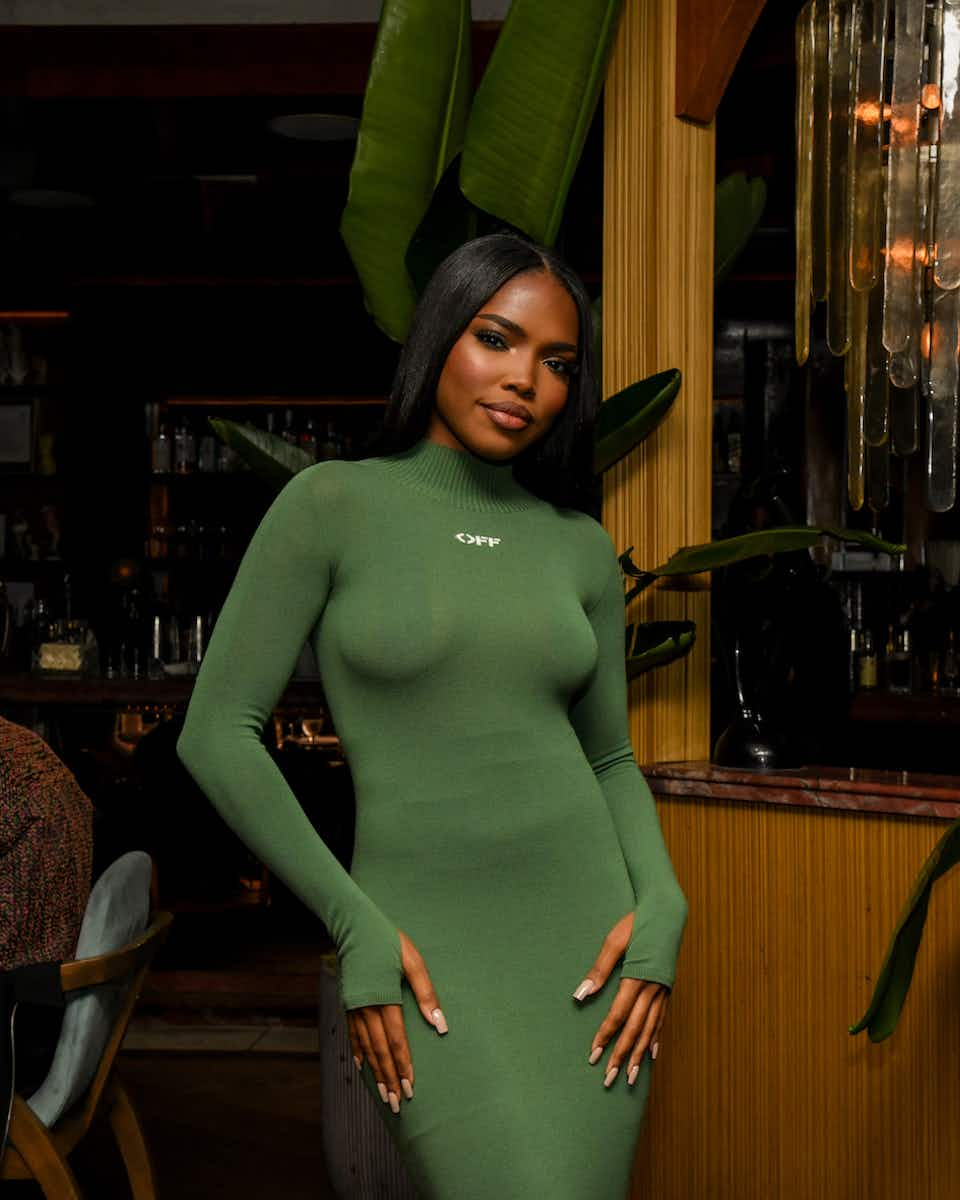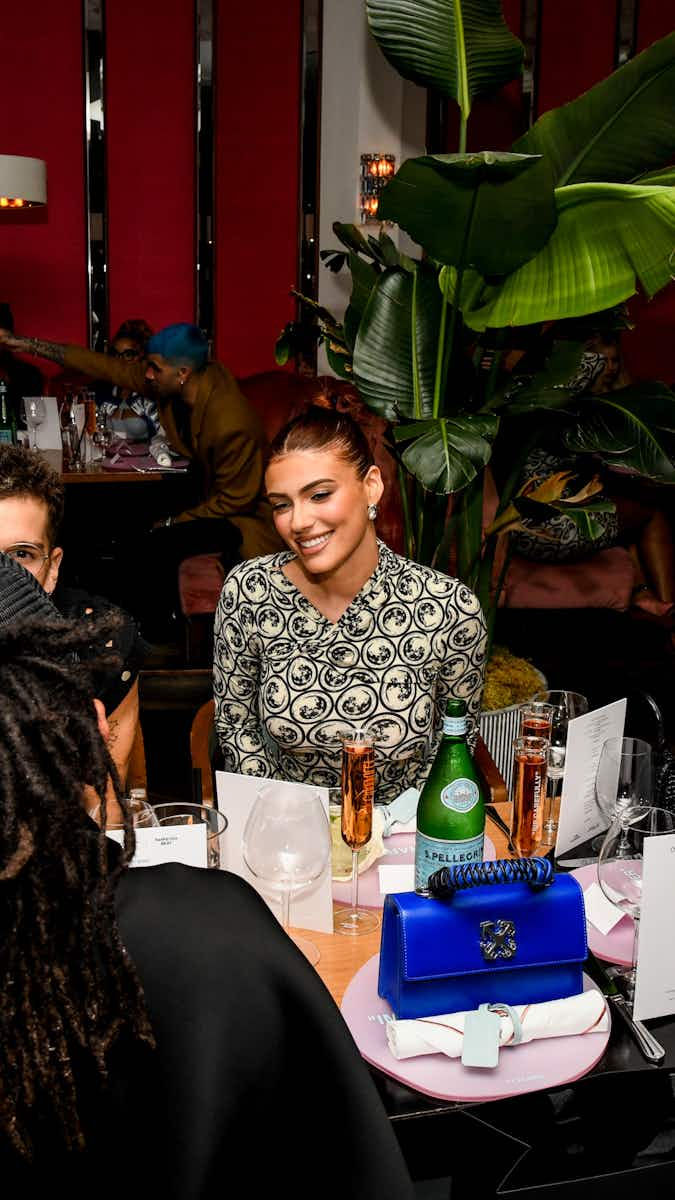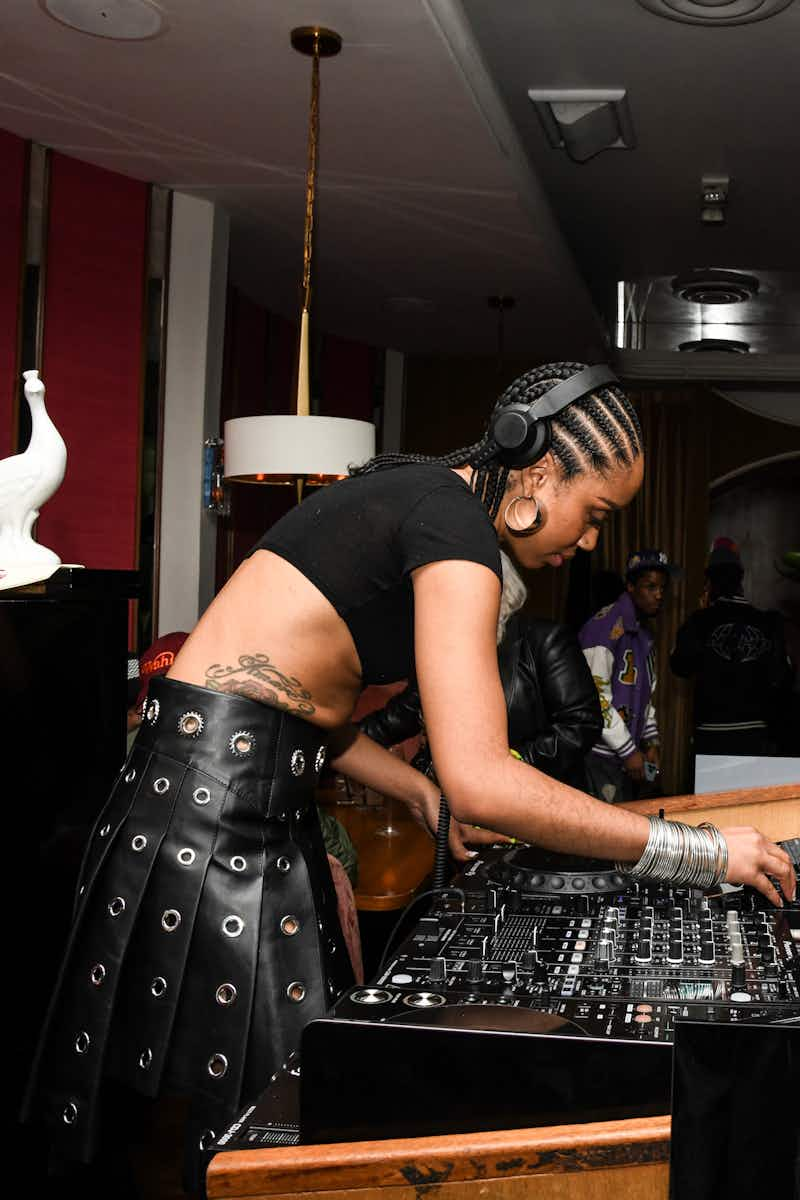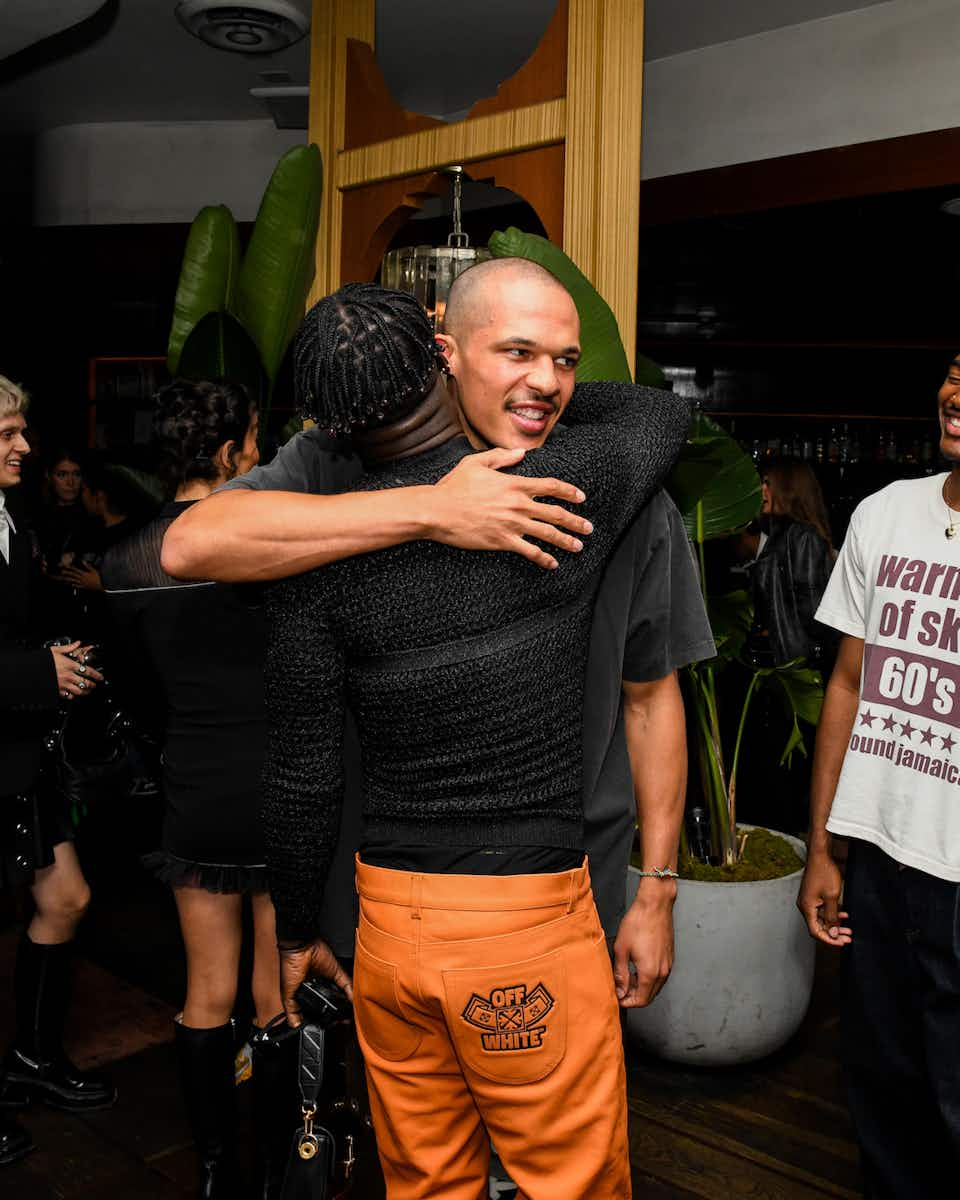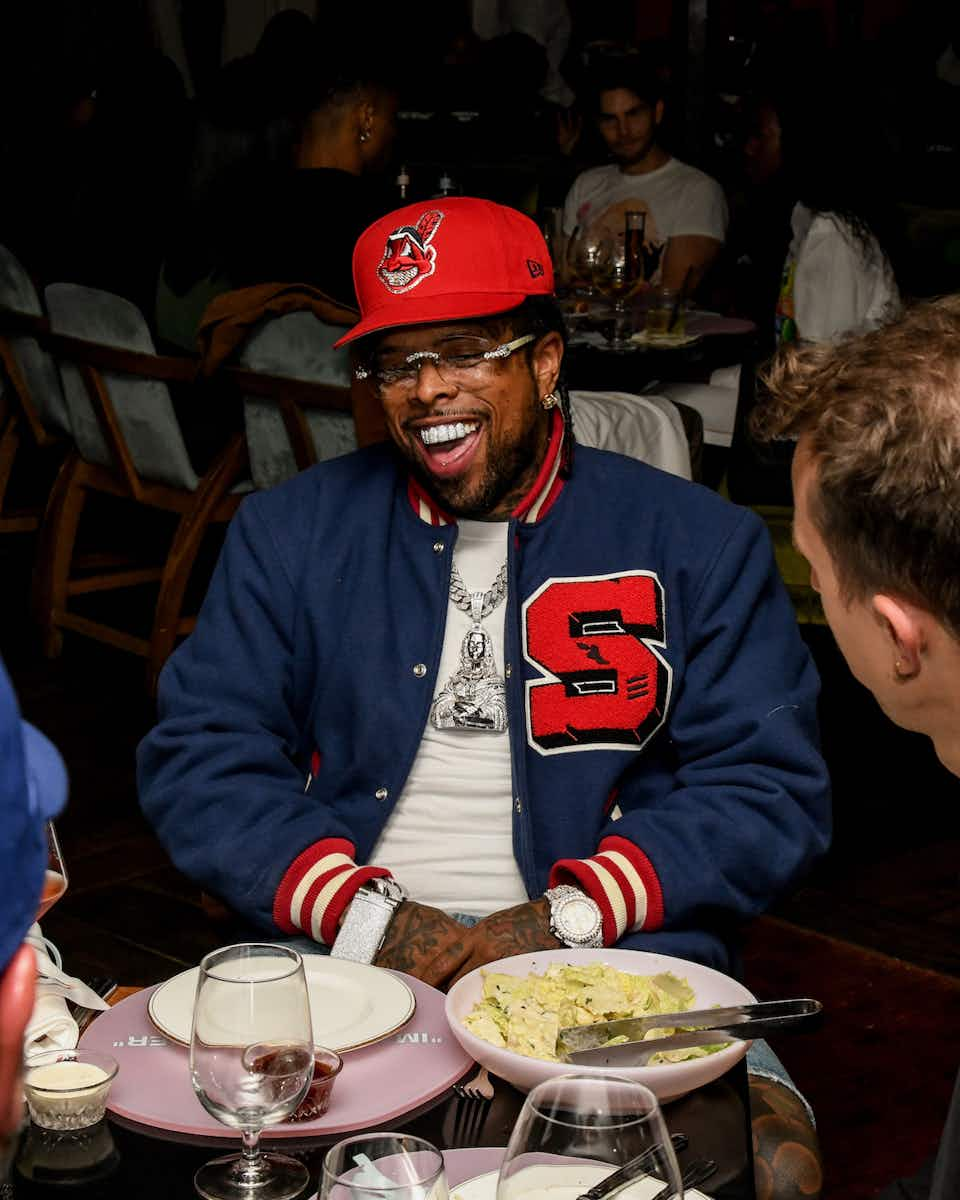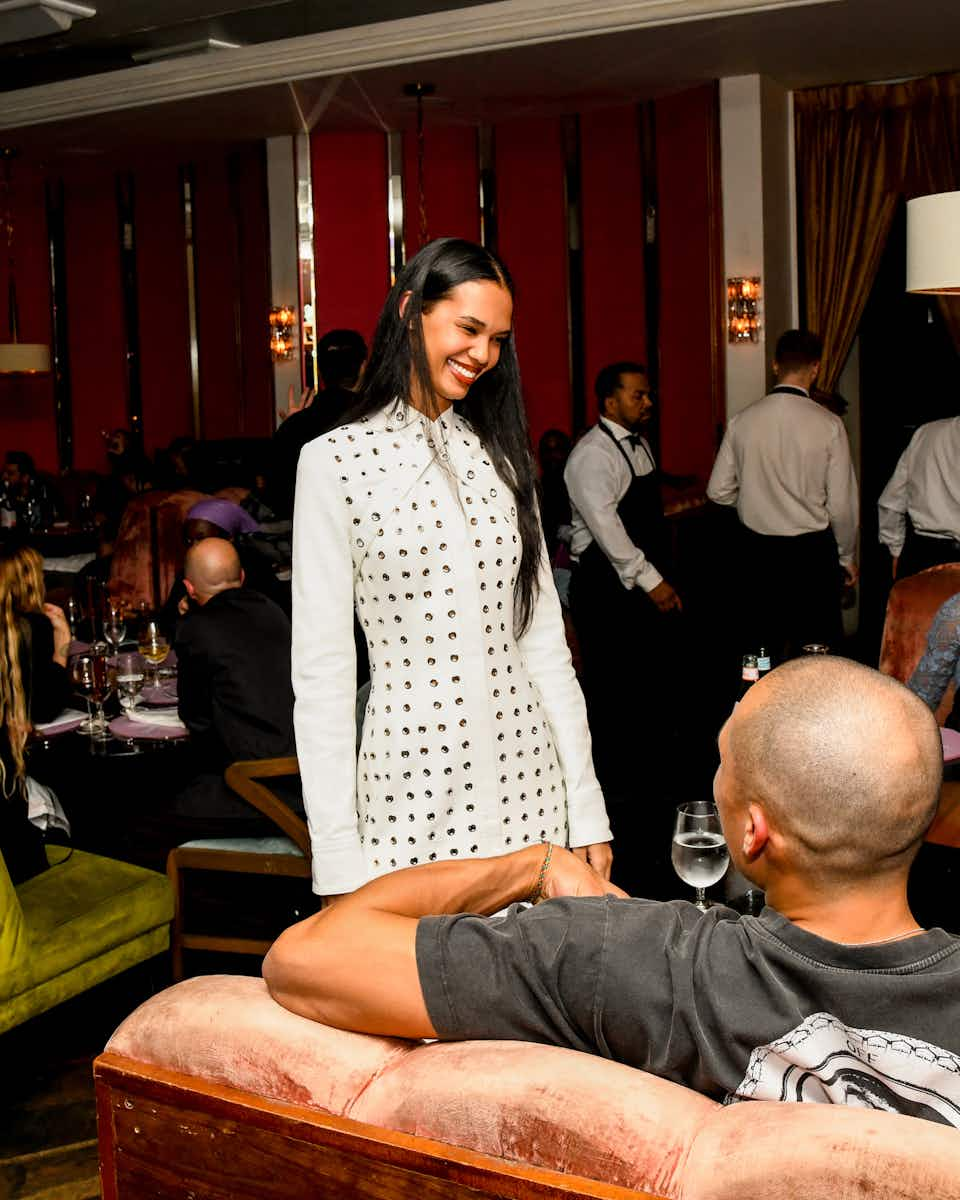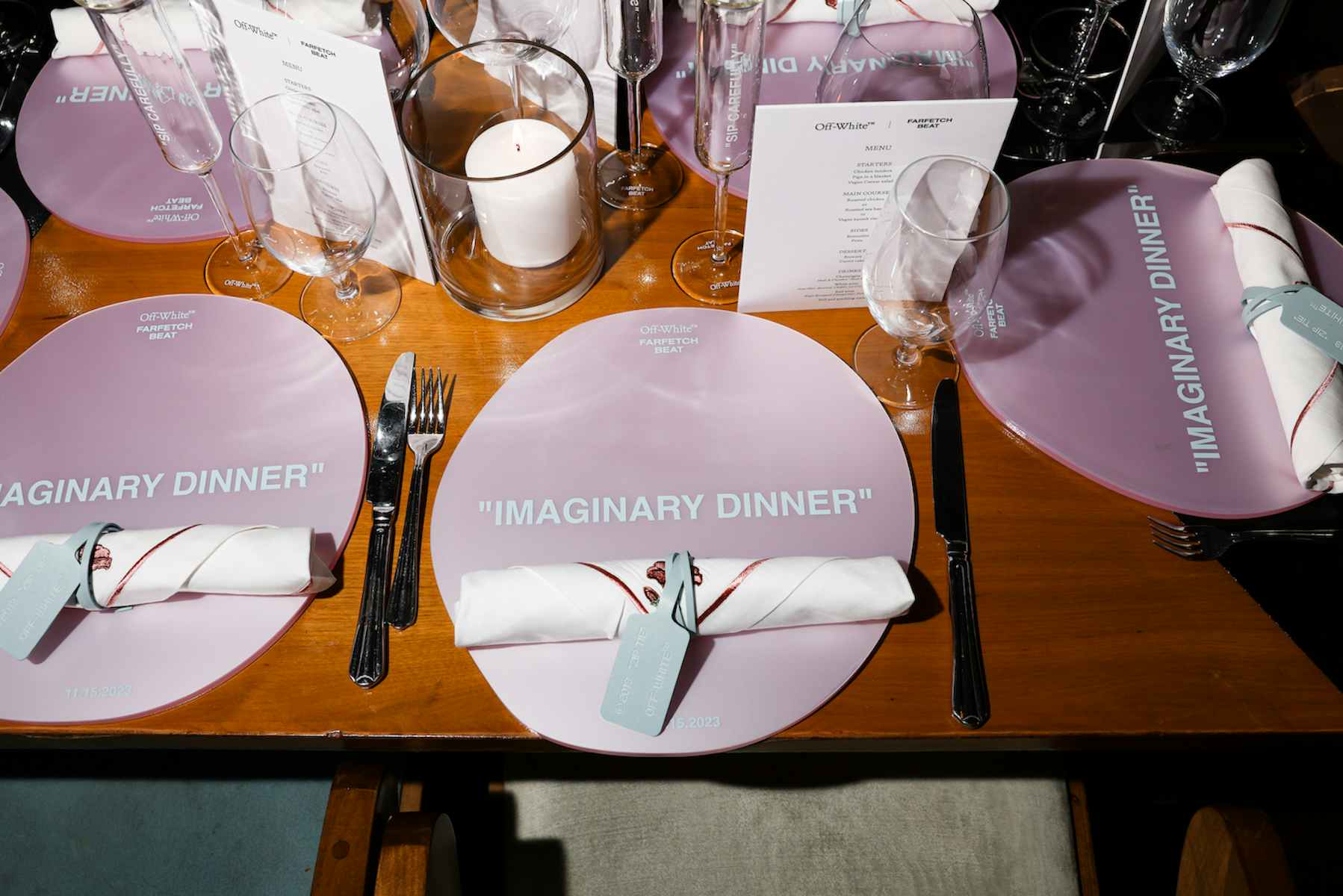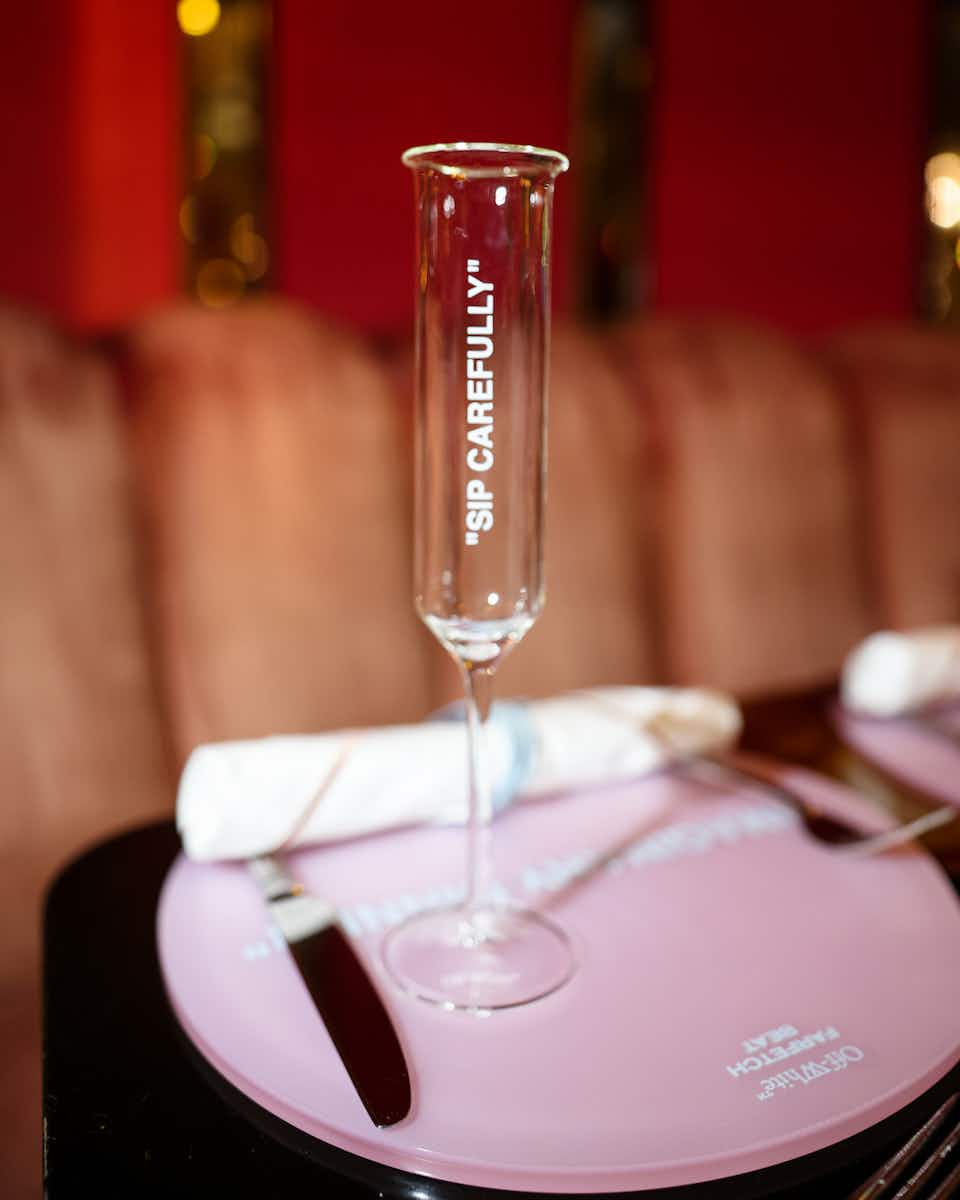 Seven decades of Givenchy's reign
Last week saw the launch of Givenchy Catwalk, the first and only comprehensive book that traces the brand's sartorial legacy. Using runway photographs, it charts Givenchy's evolution over the past 70 years, from Hubert de Givenchy founding the house in 1952 when he was just 24 and finding fans in Audrey Hepburn, to the ​'90s British invasion that saw John Galliano take the reigns in 1995, followed by Alexander McQueen in 1997, who brought leopard print and anthropomorphic influences to the runway. And let's not forget Julien Macdonald's turn-of-the-Millenium glamour, Riccardo Tisci's 12 years as creative director and Clare Waight Keller, who after taking over in 2017, designed Meghan Markle's royal wedding dress. Which brings us to Matthew M. Williams, the latest designer to get the top job at Givenchy, who's youth subculture references and subversive grunge styling has taken the house into a whole new era. ​"To me, fashion expresses a point of view where formality and informality, construction and comfort co-exist," says Williams. ​"My ethos is about the luxury of influencing clothes with your own personality, not being worn by them." Took the words right out of our mouths.
Brush up on your fashion history with Givenchy Catwalk, which is packed full of 1200 carefully curated catwalk images, short texts and a biography of Matthew M. Williams at thame​sand​hud​son​.com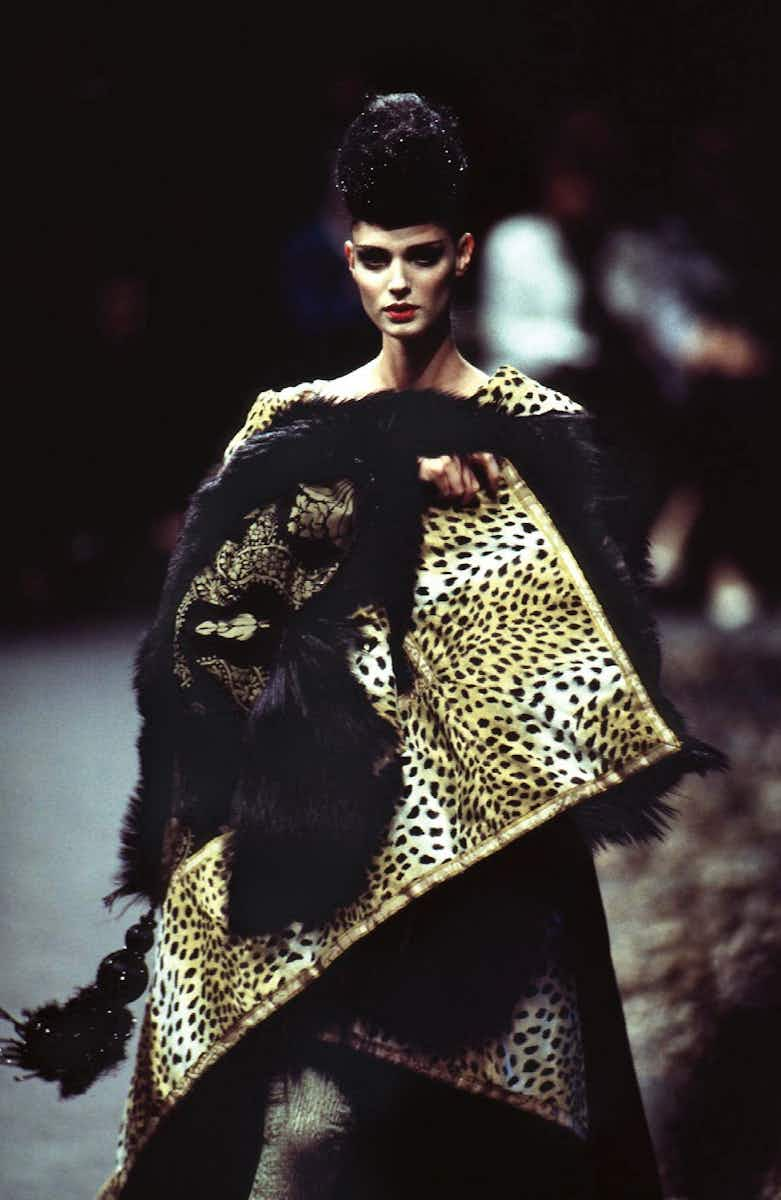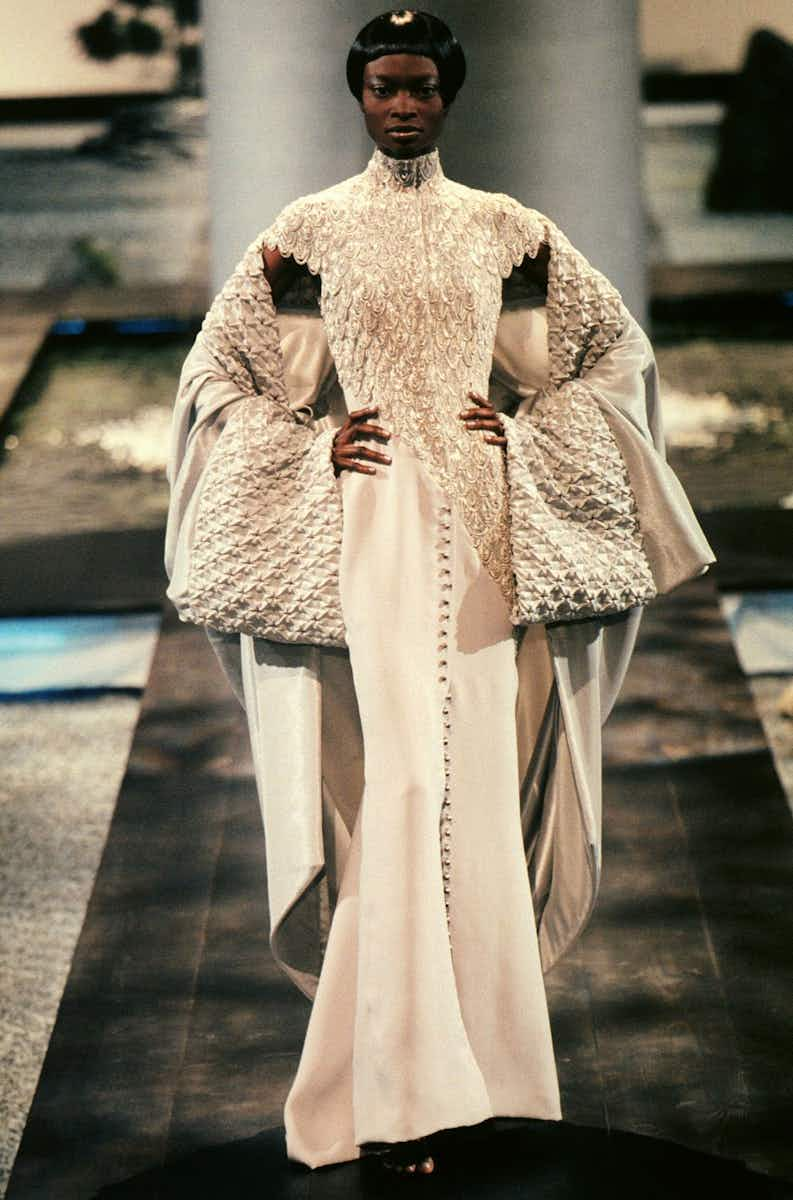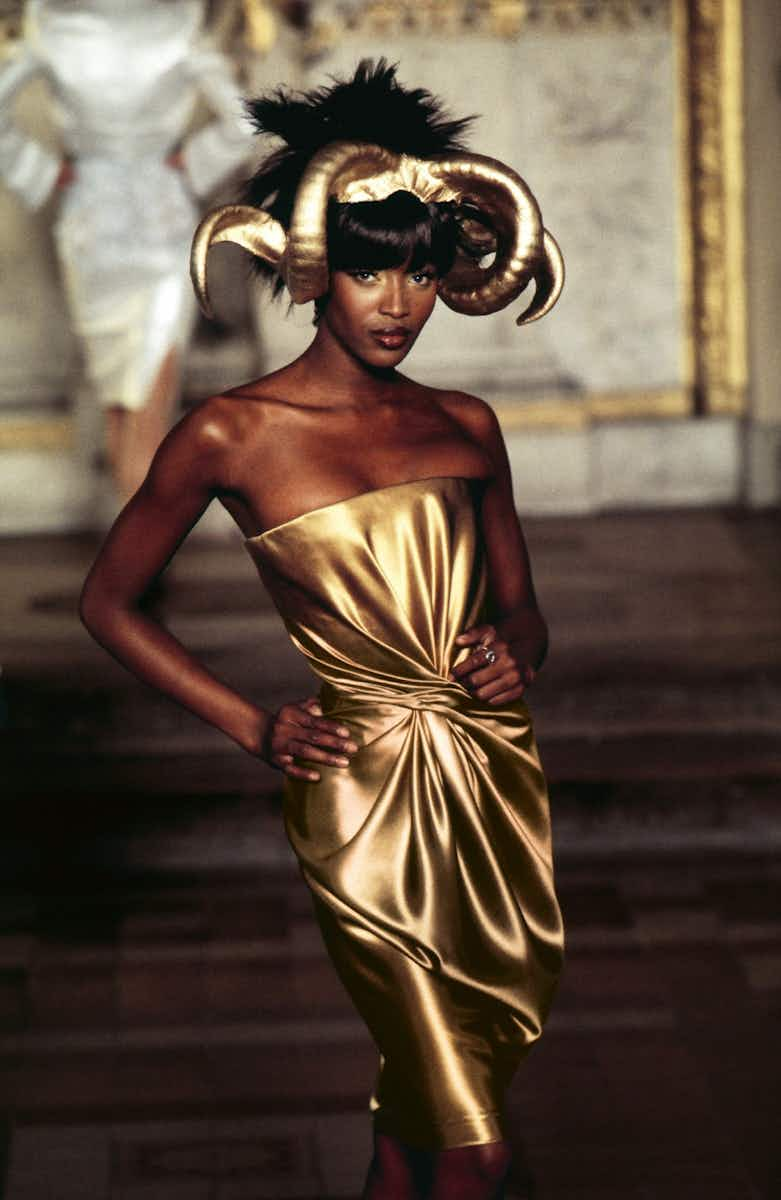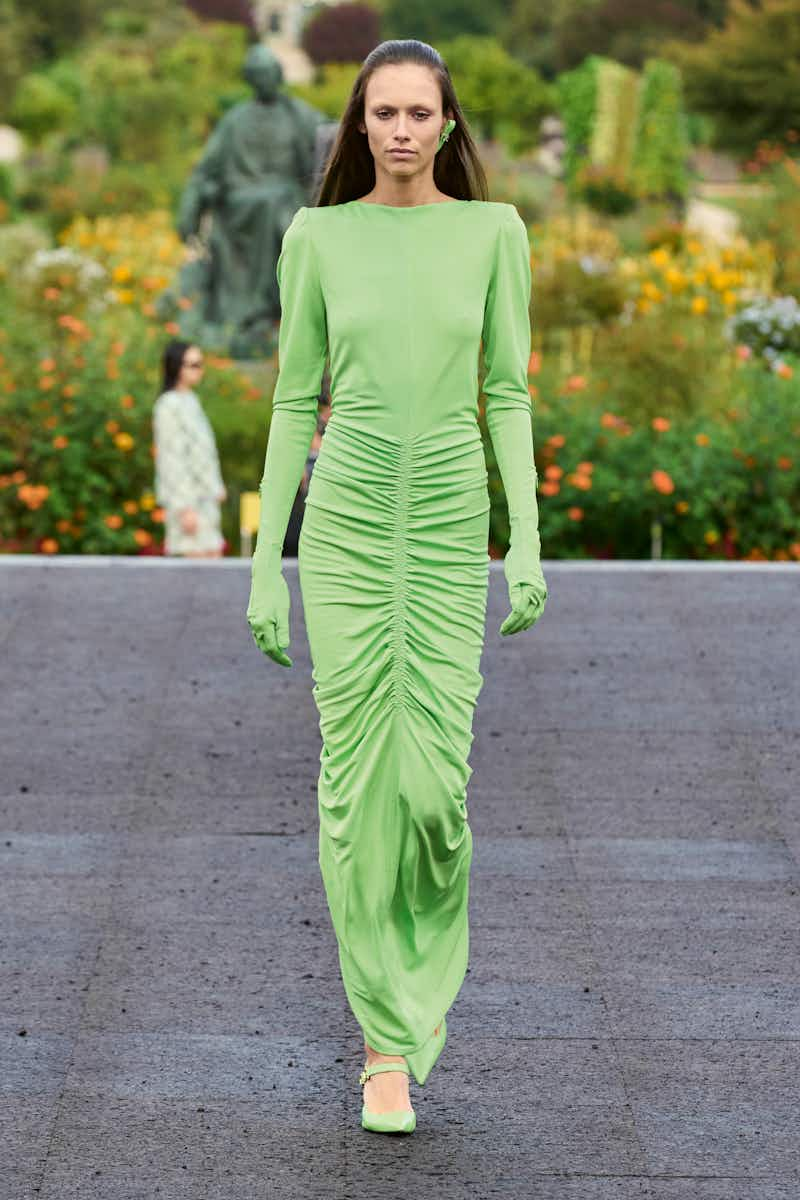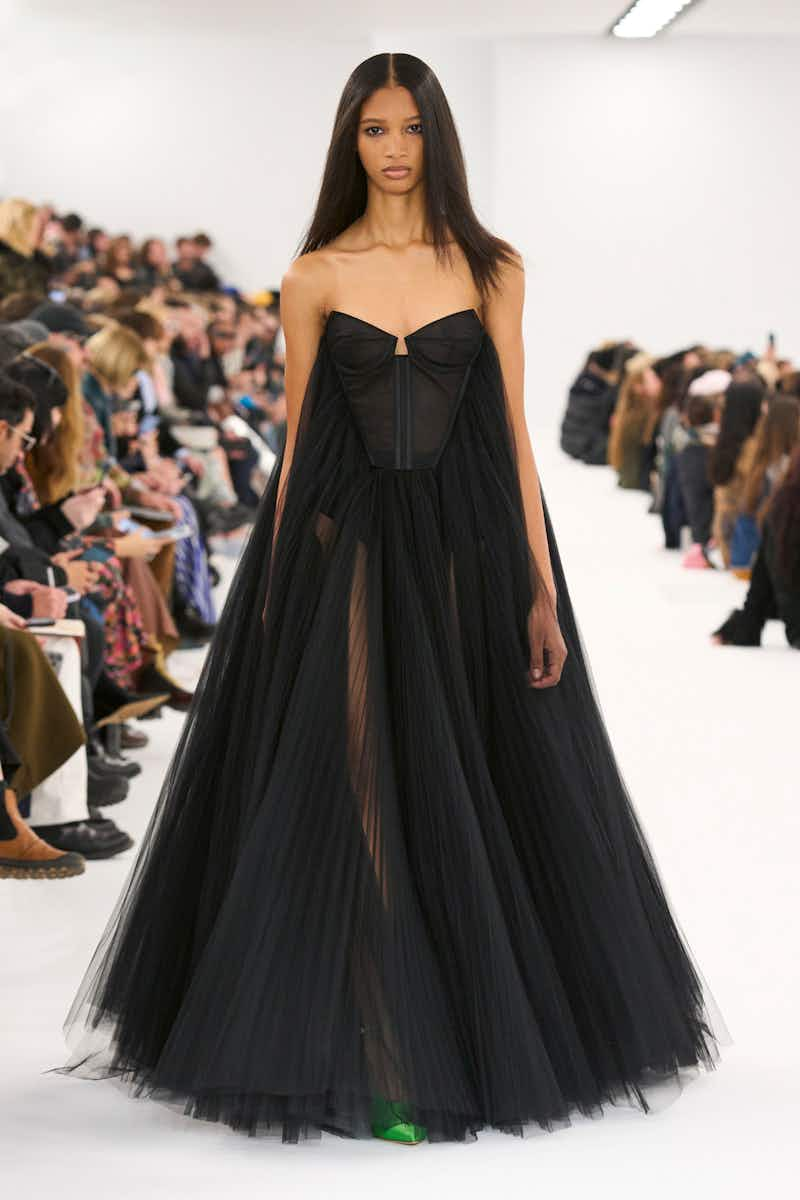 GOAT launches its best Black Friday event yet
Returning for another year is GOAT's annual Black Friday event, where the purveyors of the best products from footwear to bags and everything in between offers its 50 million community members a gamified experience set over nine days. This year, the event is centred around live trivia, with rounds of questions related to global cultural and fashion themes. The more you get right, the more tickets you can earn to unlock drops and prizes. And this is where it gets really interesting: the prizes on offer include a Louis Vuitton by Kim Jones trunk, Chanel skiis, Comme des Garçons Homme Plus necklace and a Rick Owens fog machine coffee table, all up for grabs. Beats standing in queues, right?
To participate, click here to download the GOAT app, and click here to get your head round the rules. Best of luck, you lot.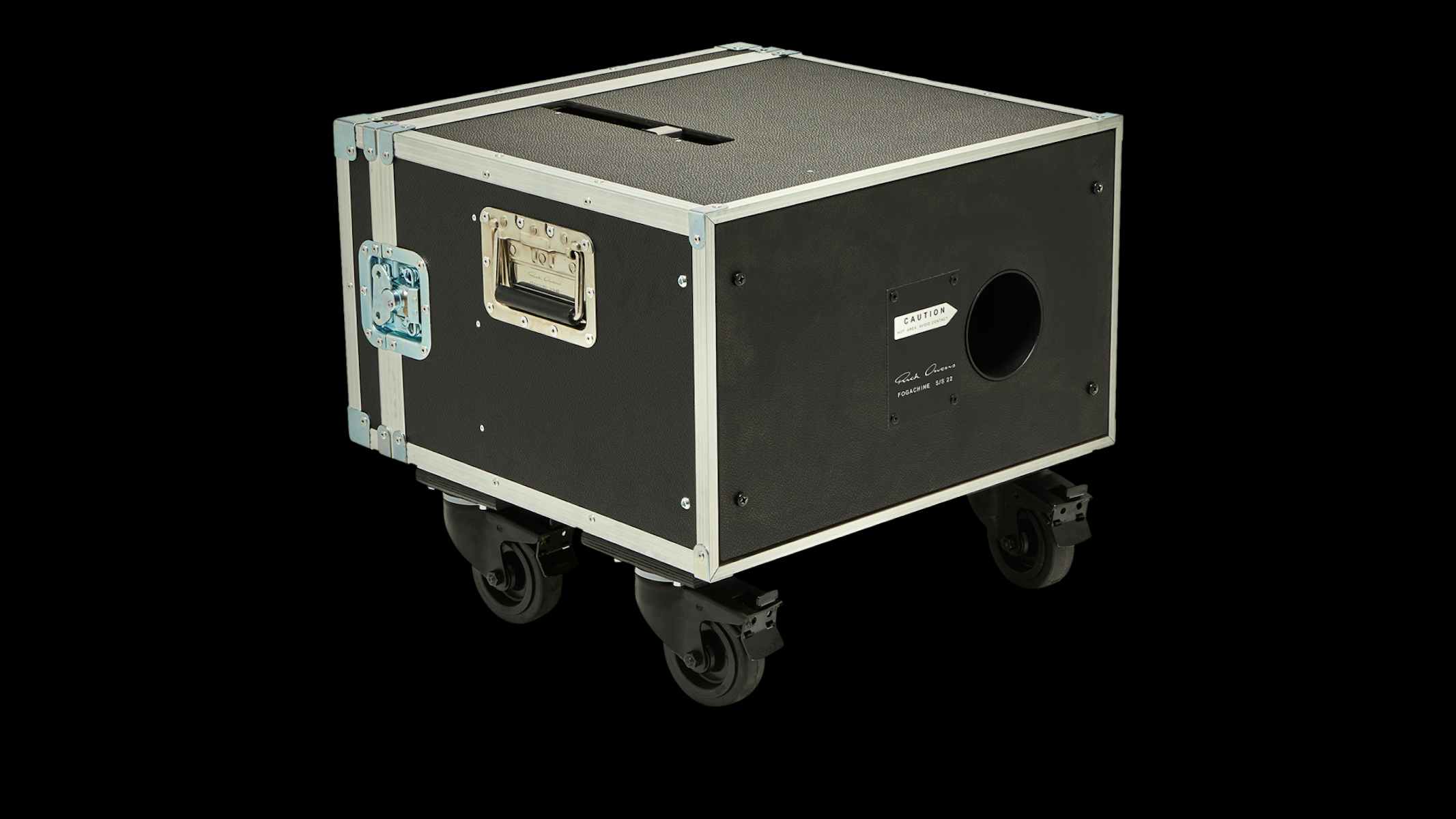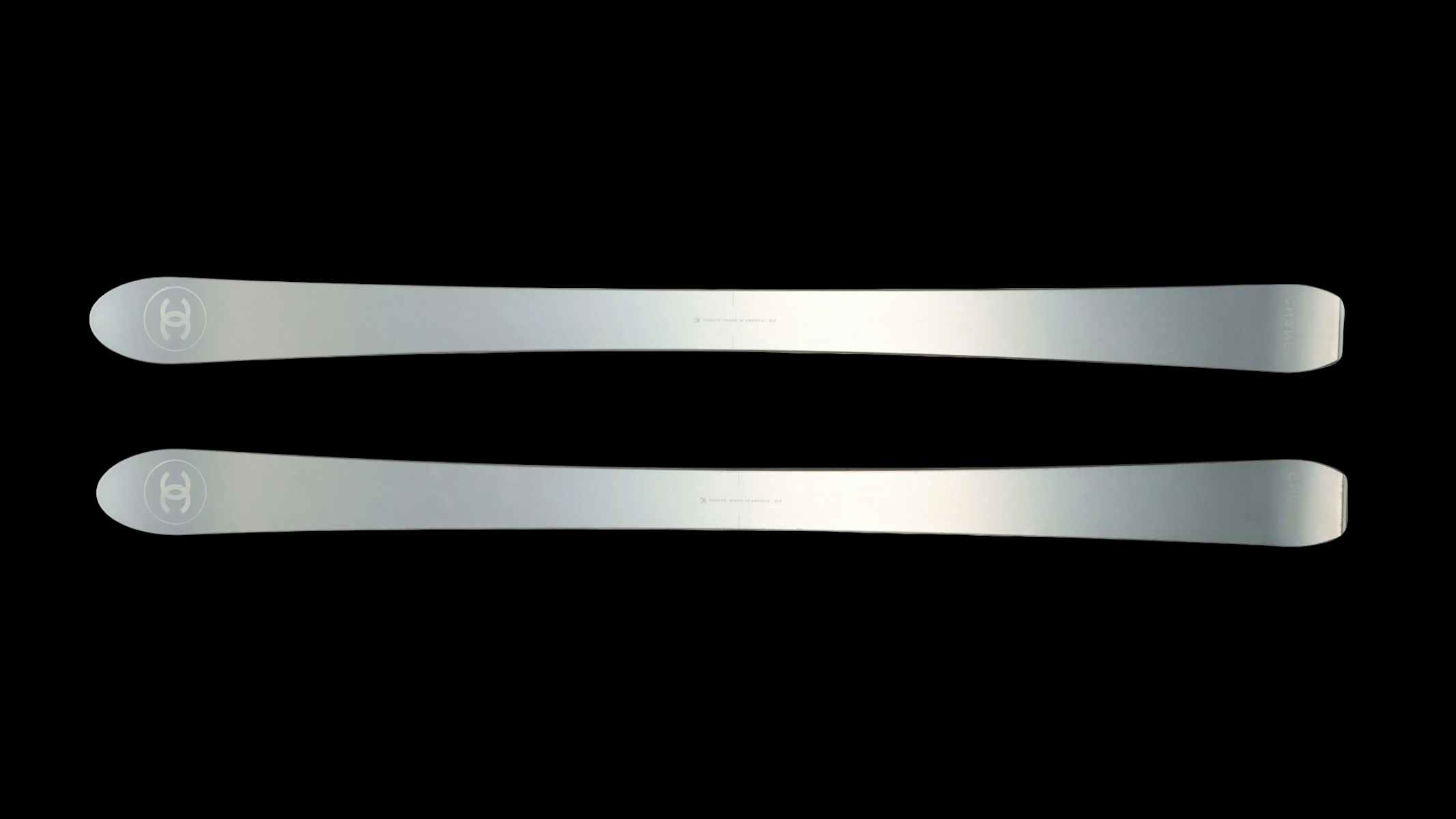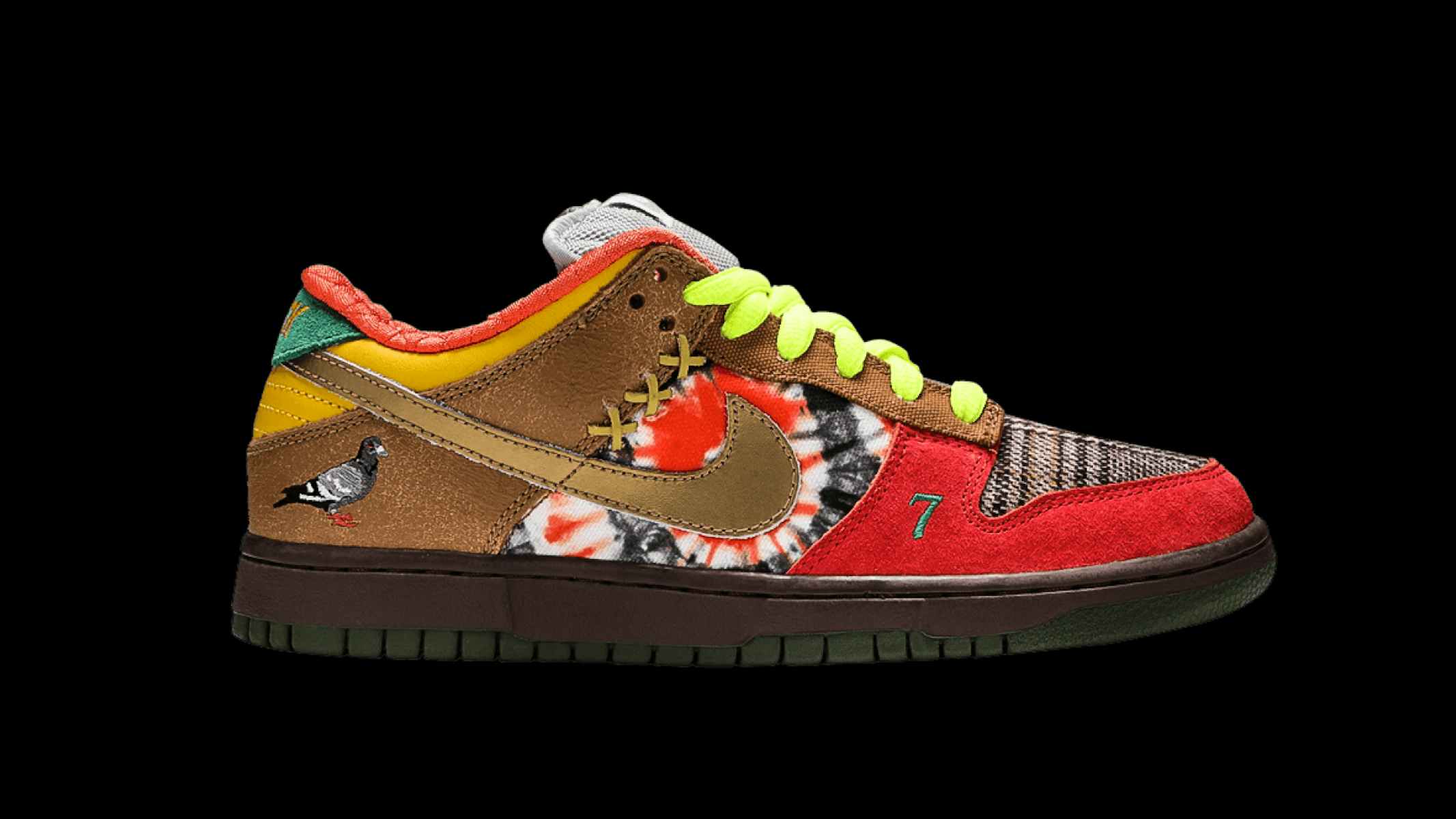 So, you've got the Celine candle, the candle case and the perfume. Hell, you've even got the backgammon set. Now, it's time to truly unwind with the house's latest addition to its lifestyle offerings, Cologne Céleste, a collection that includes a cologne, body oil, solid soap, travel spray and perhaps the most luxurious-sounding bubble bath (or, as Celine calls it, ​"Bath Milk") since Radox's Sleep Aromatherapy. Inspired by the comforts of home and the pleasure of alone time, Celine's Céleste fragrances feature notes of angelica, sweet lemon essence, petitgrain, neroli, ambrette butter and orris butter. And, according to the ​"Olfactory Journal of Hedi Slimane", that particular combination of notes will ​"will protect you all day long and veil your clothes in a soft and elegant scent."

Get a whiff of Celine's Cologne Céleste range at celine​.com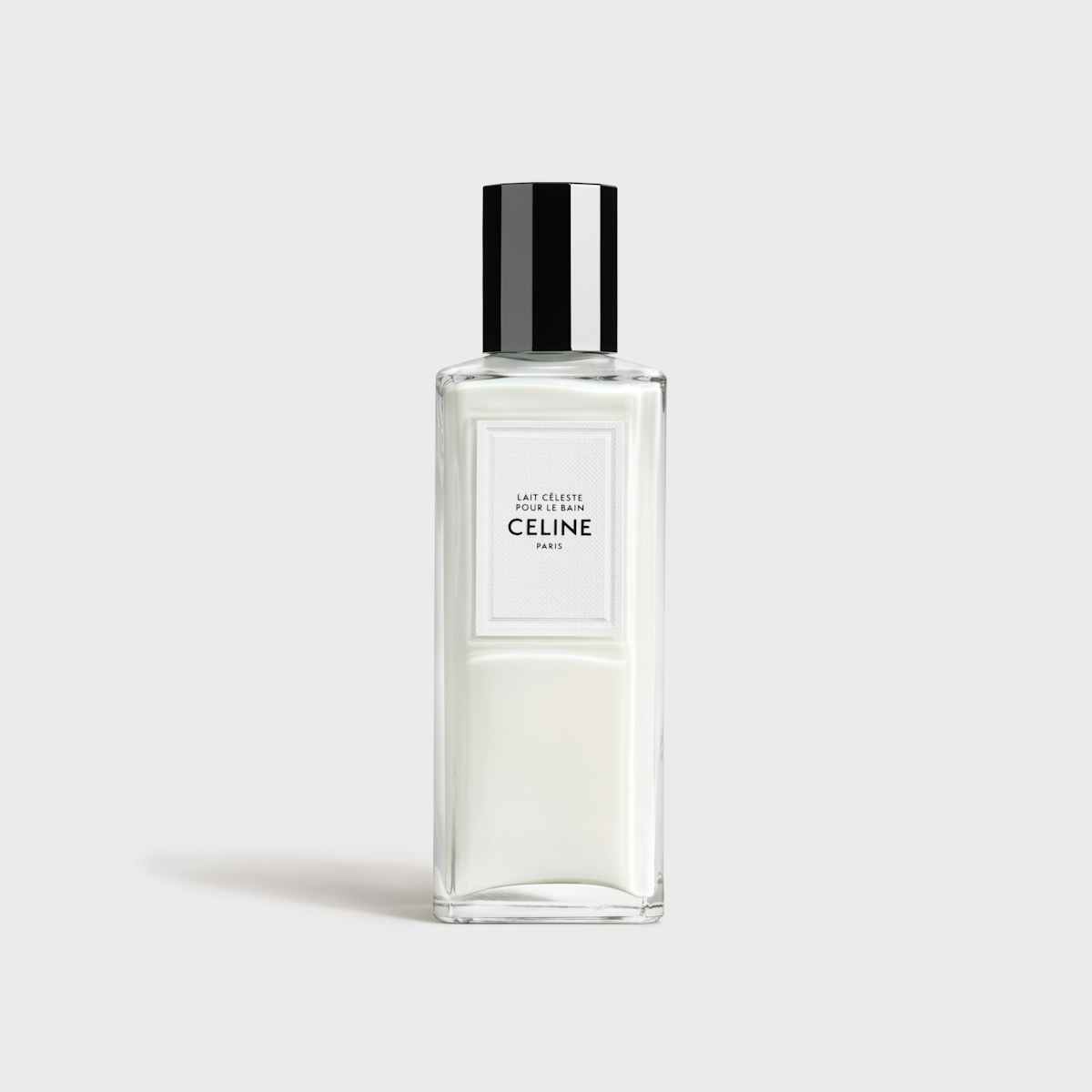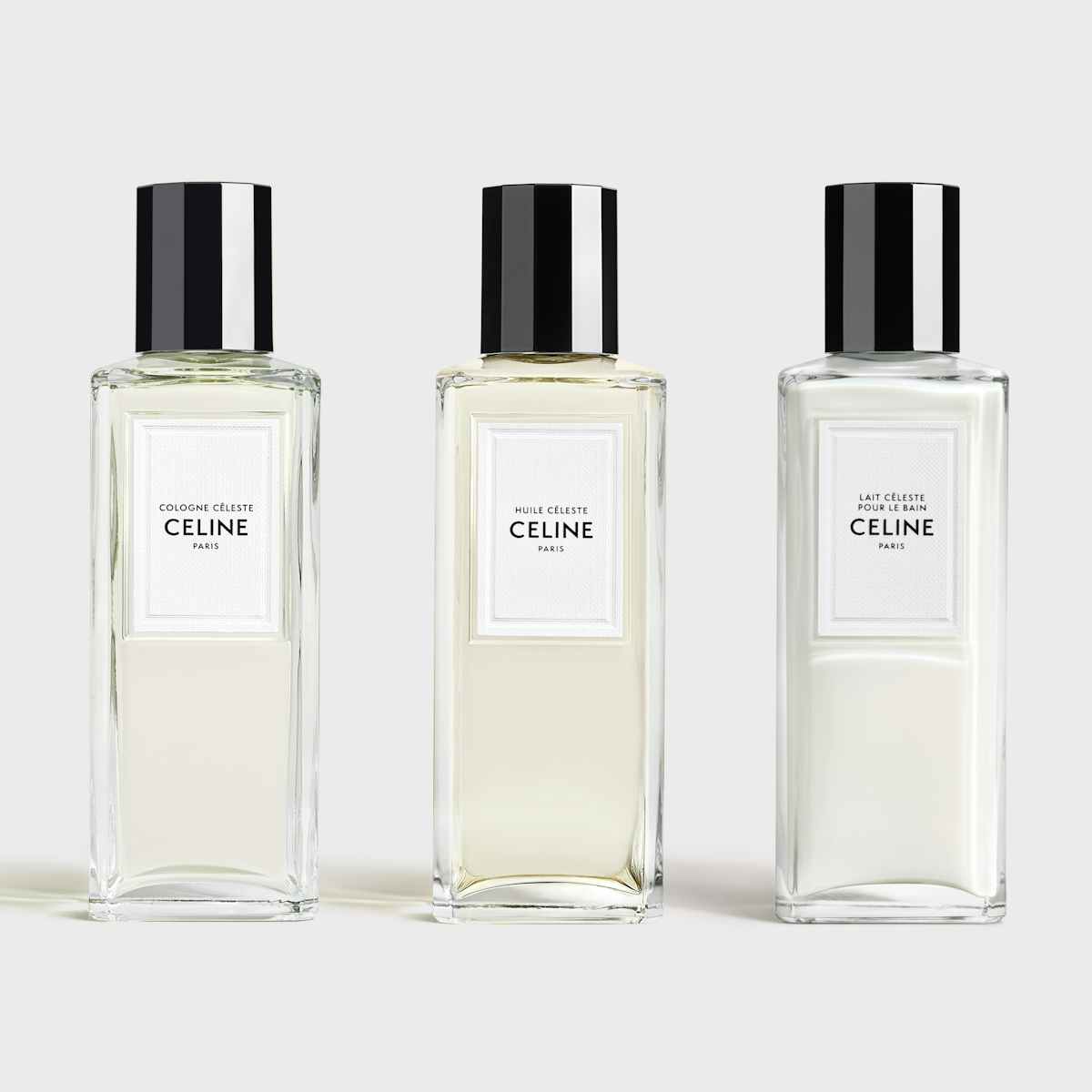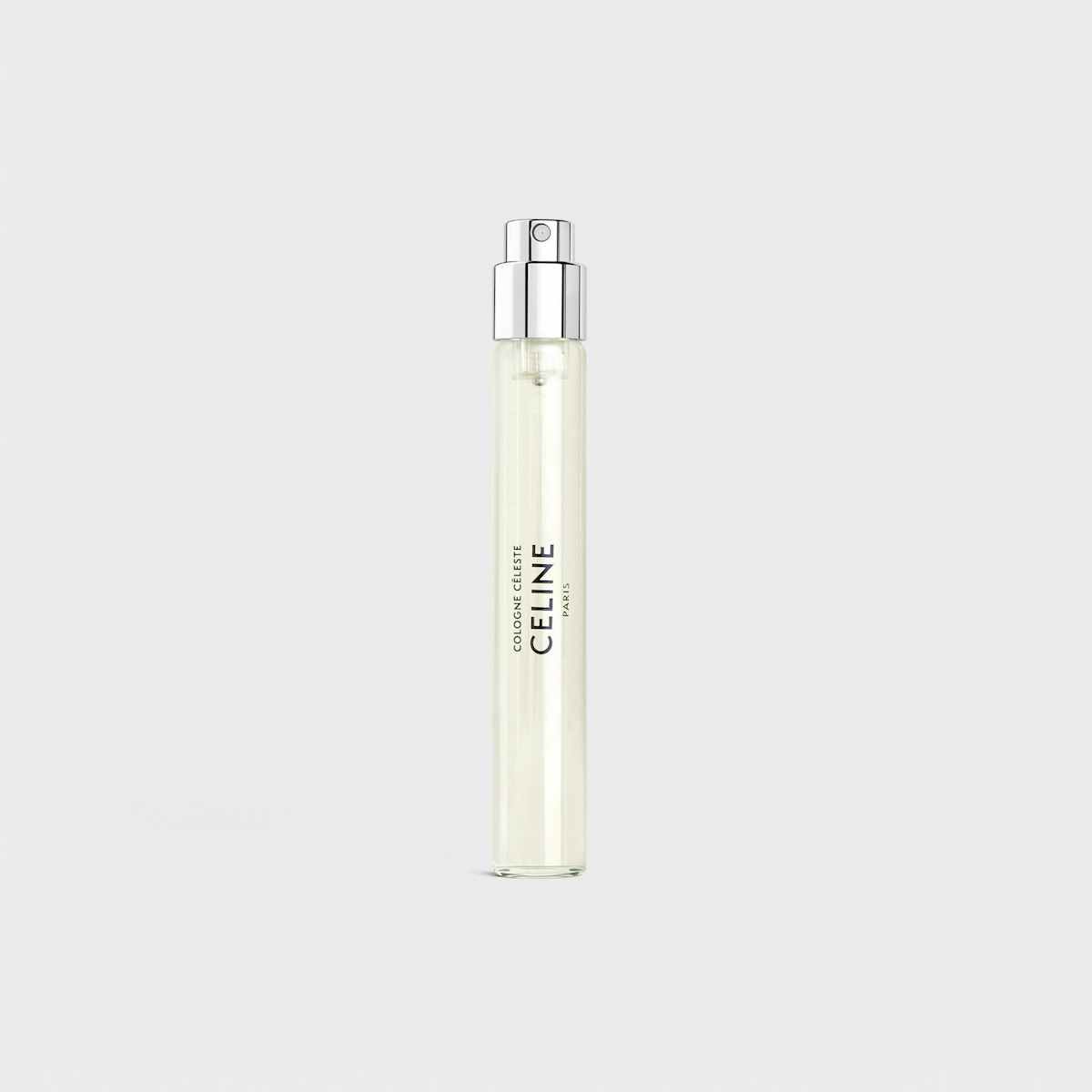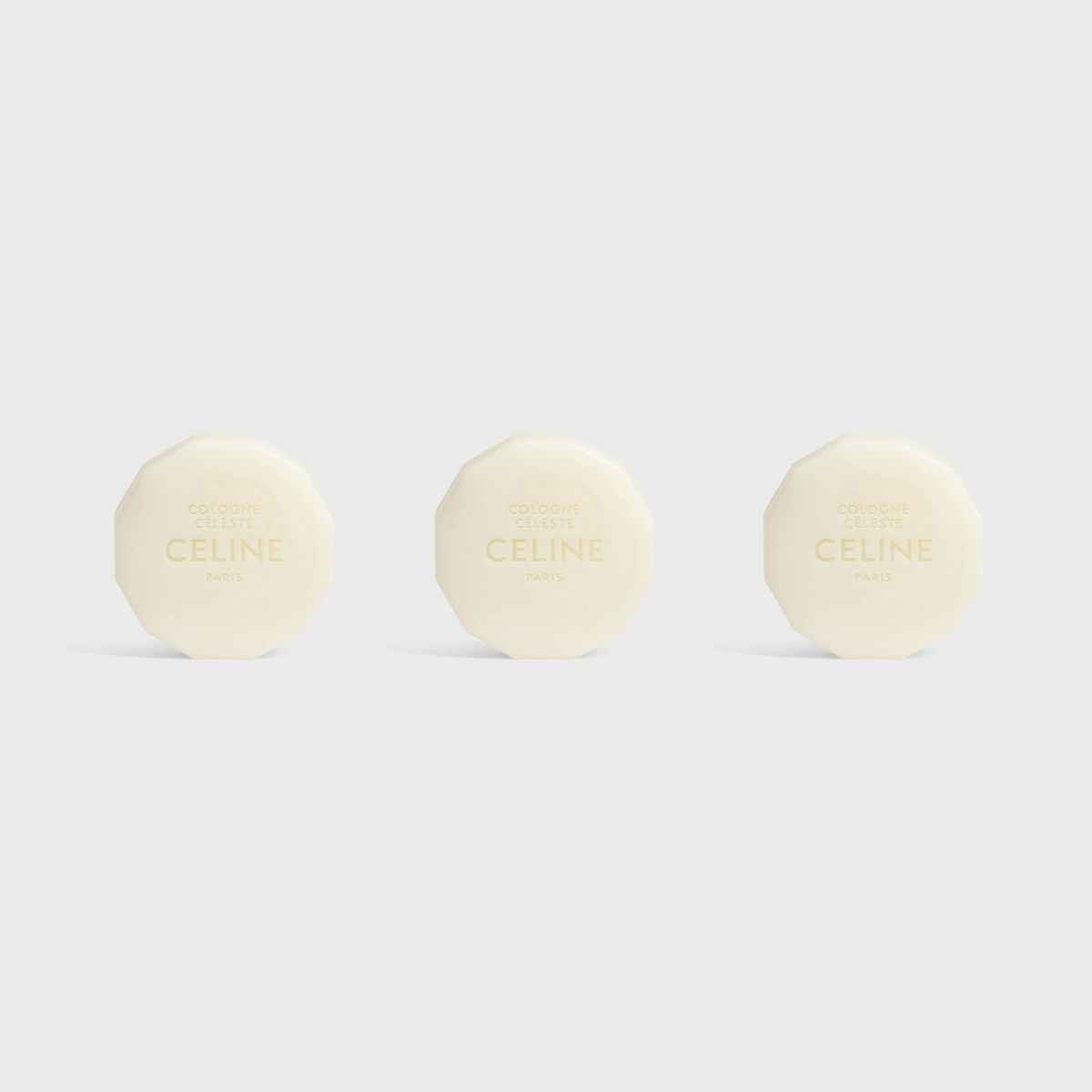 G-star x (di)vision are ready for battle
For its first fashion collaboration, G‑Star RAW has linked up with Copenhagen-based brand (di)vision to create a collection influenced by utility and a tough approach to outerwear. Reworking pieces from G‑Star's ​'90s and early-'00s archive, the collab sees a grand total of 96 pieces hit the shelves, all made from deadstock, recycled fabrics, vintage pieces and up-cycled archive stock. Why 96? Because that's the birth year of both the G‑Star Elwood denim collection and (di)vision's co-founder and creative director Simon Wick, obviously. The collection comes fully-loaded with fight-mode cargo pants, a loose-fitting re-up of the Elwood jeans, cropped leather jackets and printed, overworked T‑shirts. Good stuff.
Get your hands on the collab at g‑star.com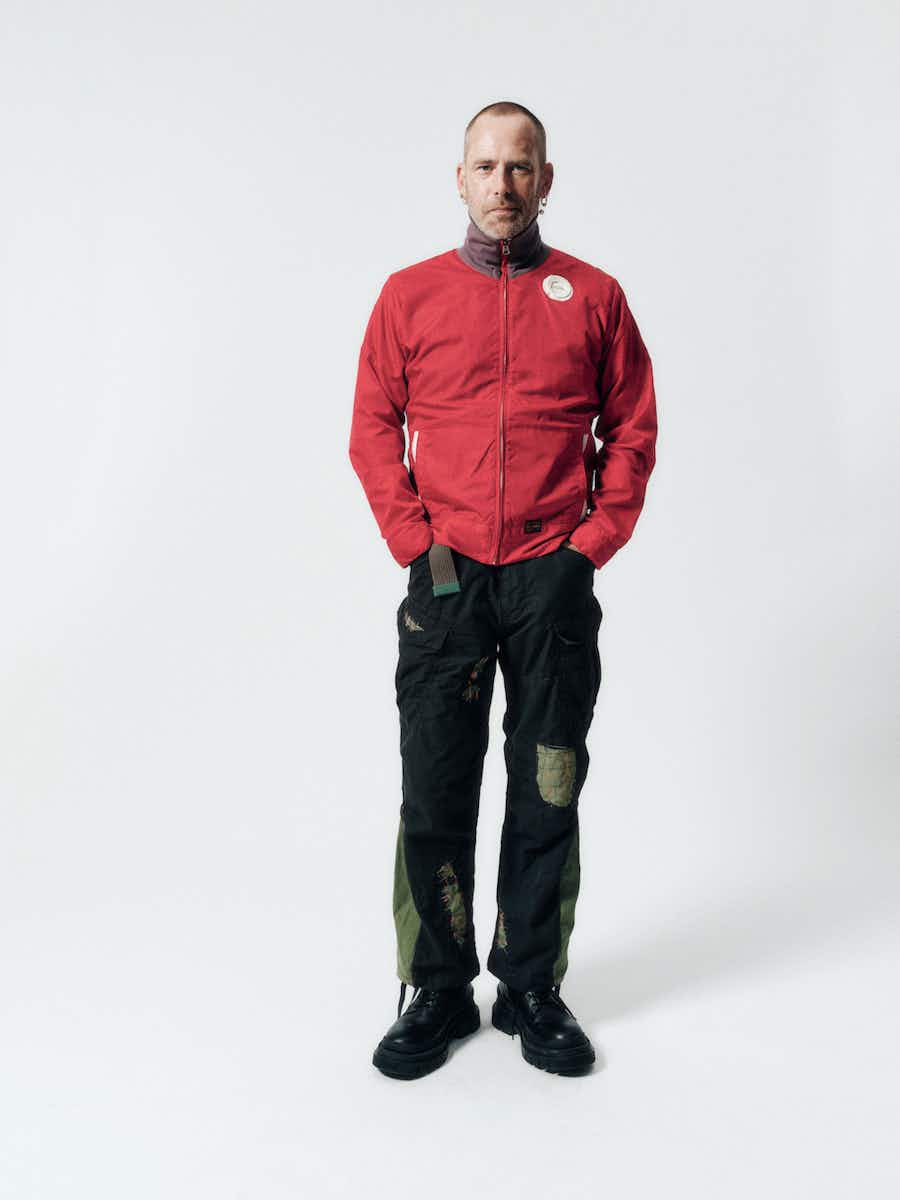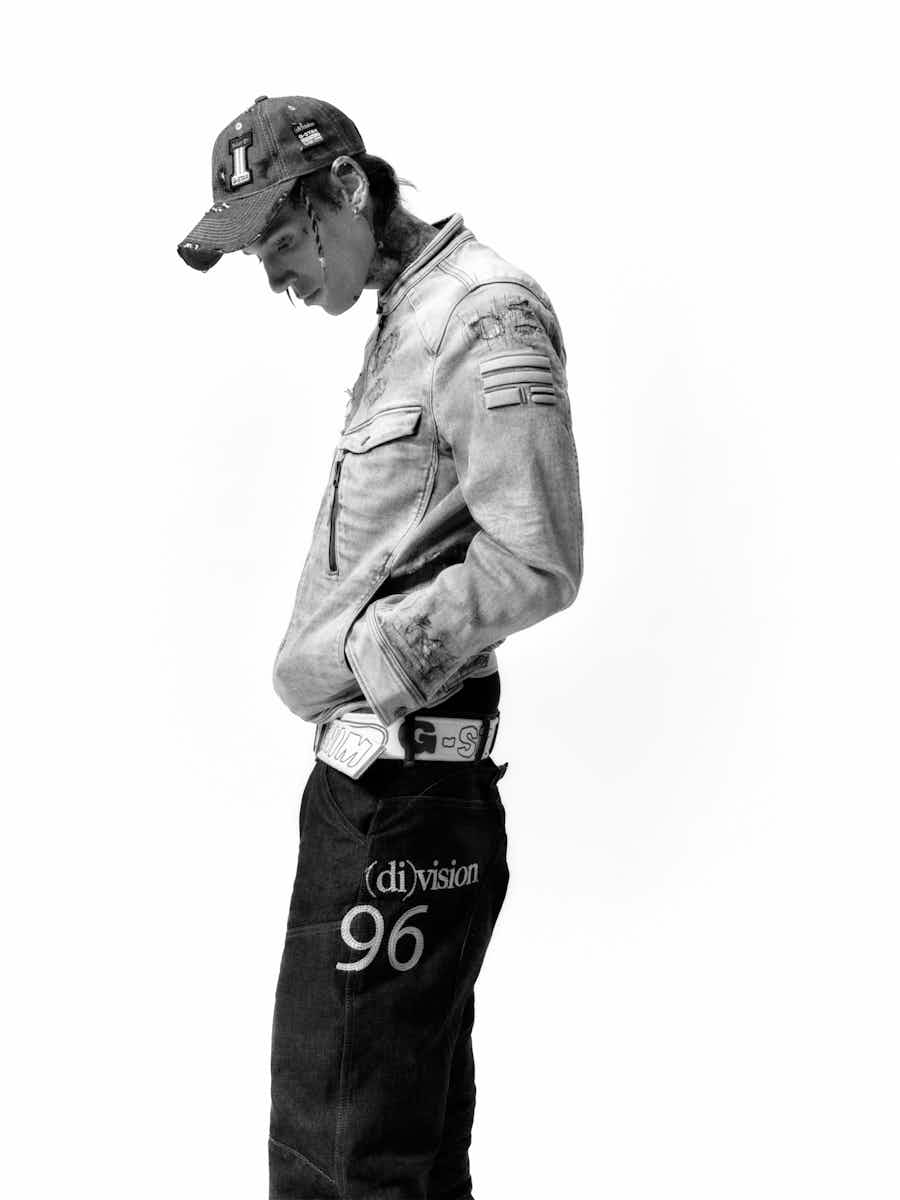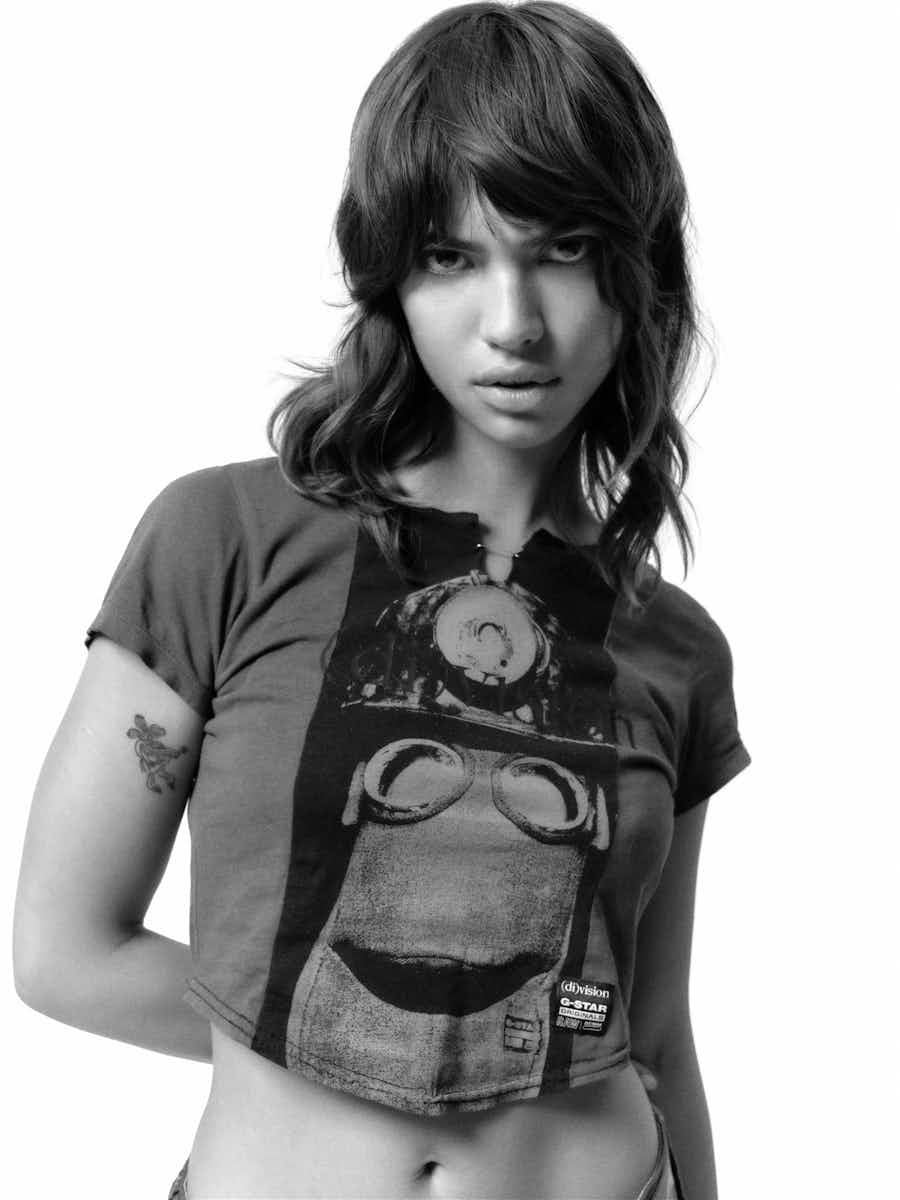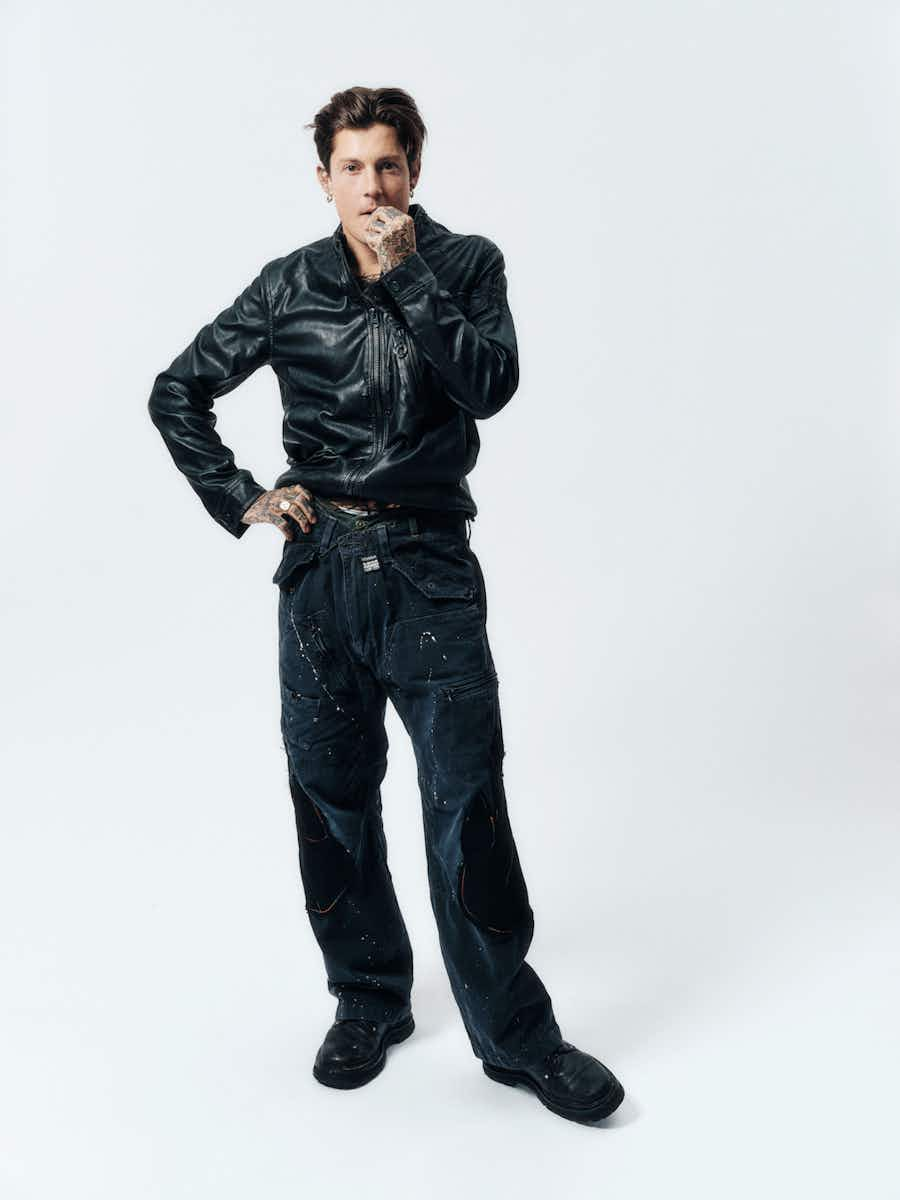 More like this