Loewe SS22: everybody's free(eee) to feel good

Jonathan Anderson goes out clubbing for the Spanish house's latest menswear collection, with a serious sexual appetite and a mood to move.
If colour therapy defined Loewe's blocked-out AW21 womenswear collection in March – clothes to get inordinately high on – this season, creative director Jonathan Anderson continues on his path to feel good. For the Spanish house's SS22 men's collection, though, Anderson goes all-out escapism: an abstract, effervescent ode to the dancefloor in saturated rave shades and BDSM cuts found in darkened corridors of Berlin's gay bars.
And it's a message of hope, one that Anderson takes from the absence of intimacy and human touch over the past year. The designer looked at the work of New York-based artist Florian Kewer, whose paintings capture segments of dancefloor movement through a personal narrative. They're freeing, vulnerable and chaotic, much like Loewe's sexual appetite this season.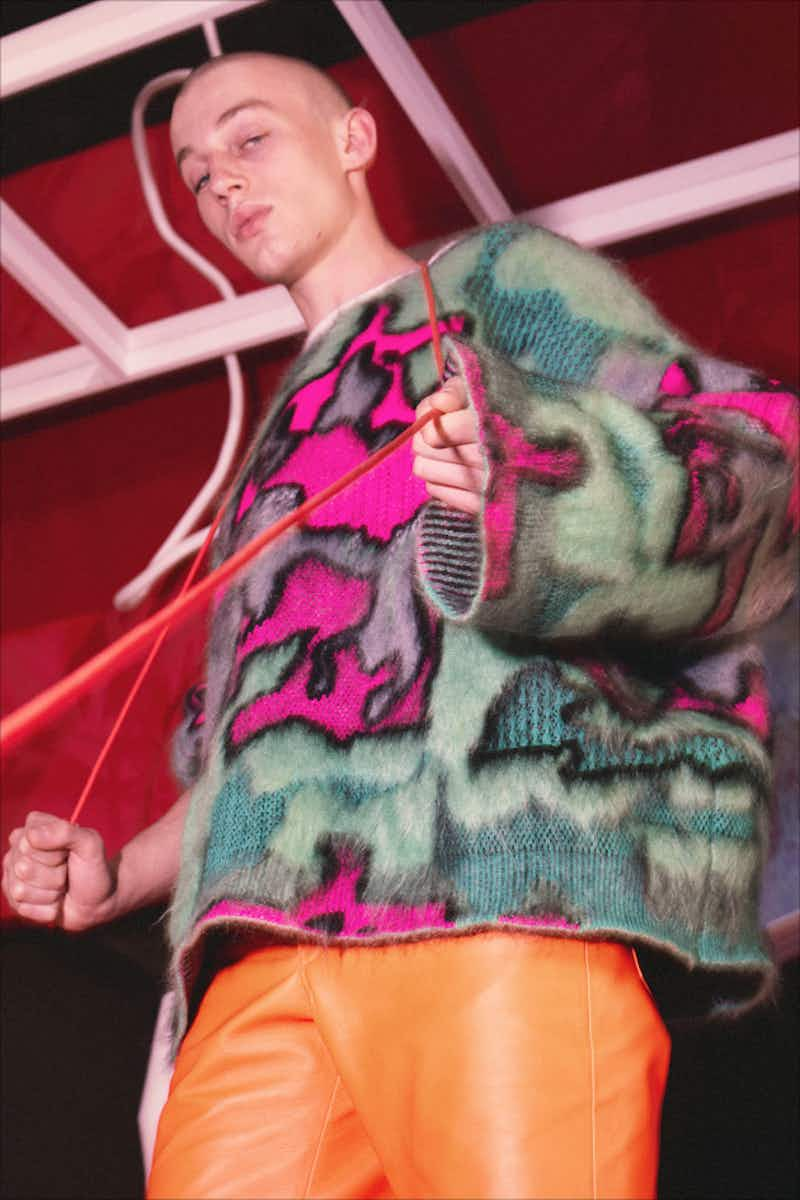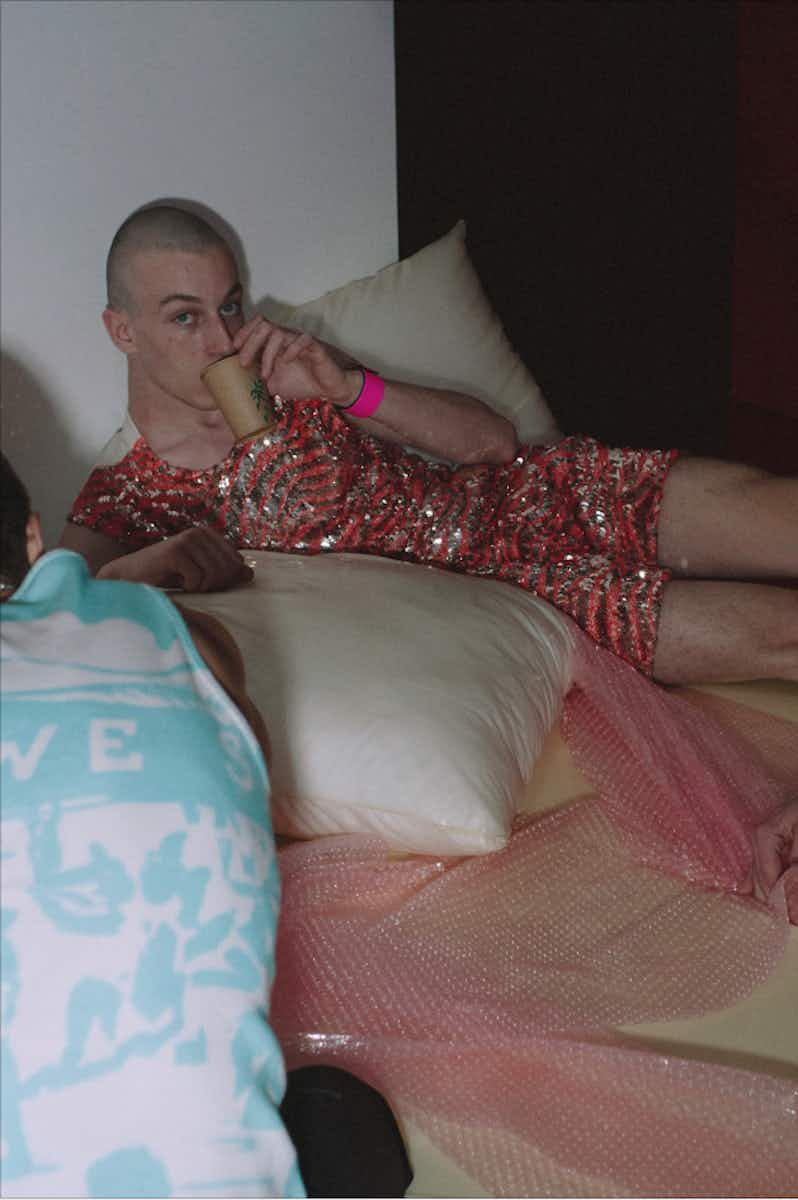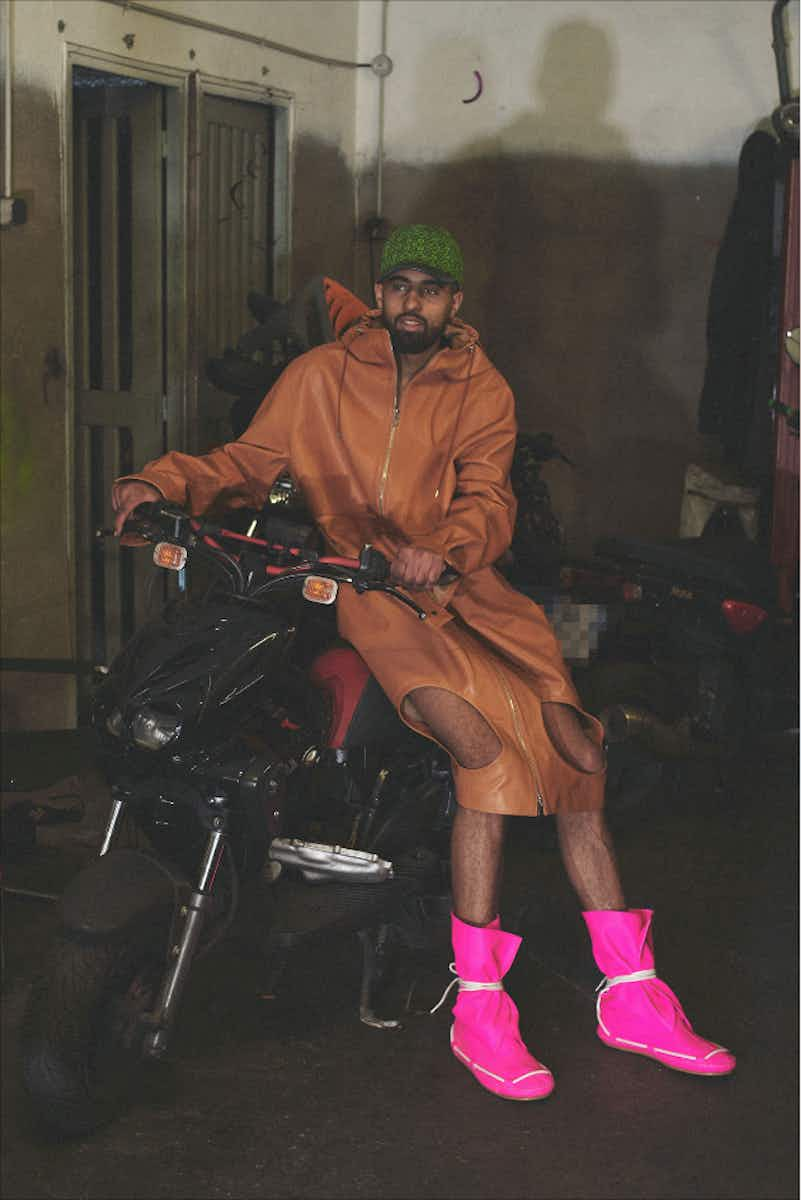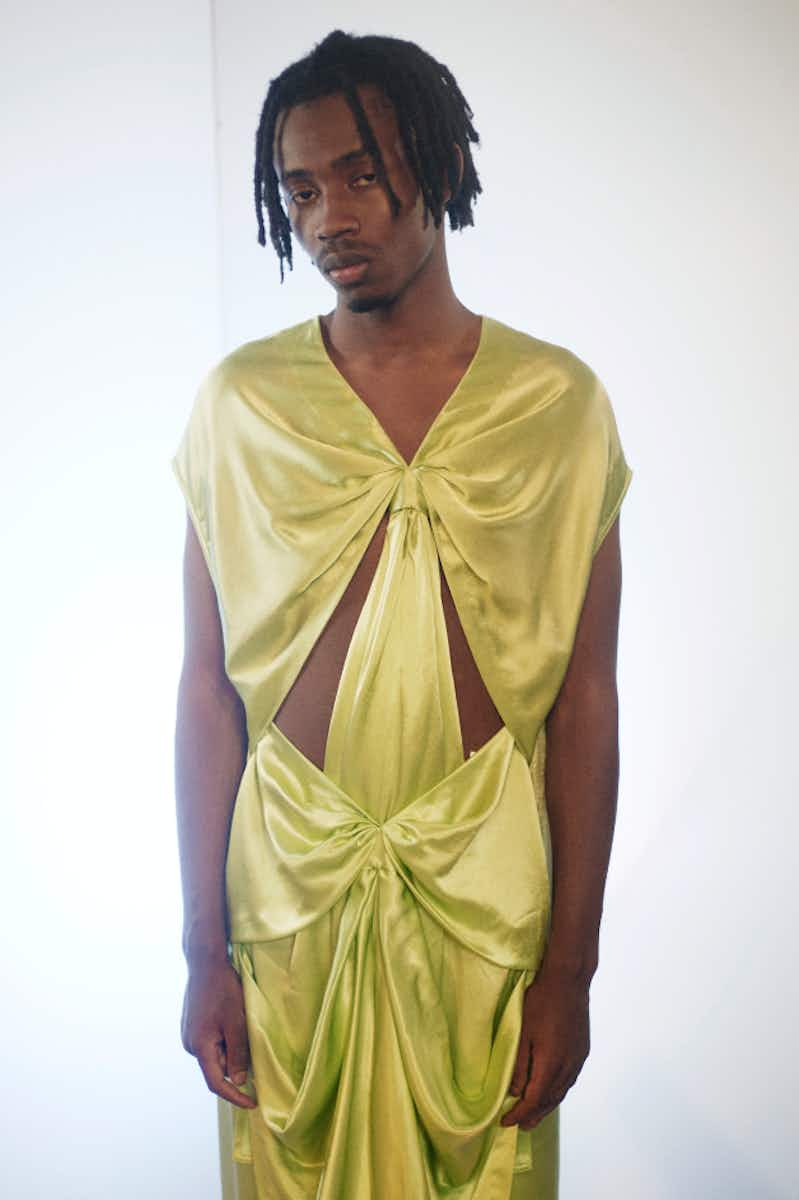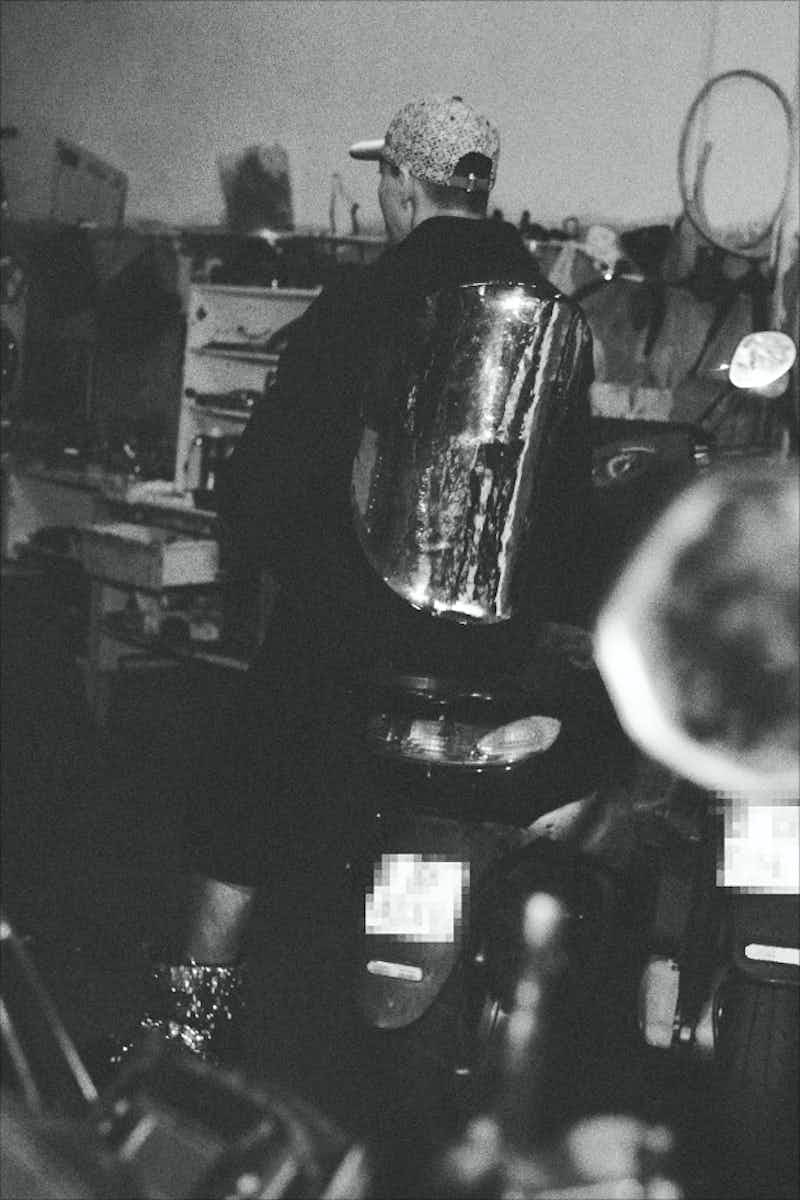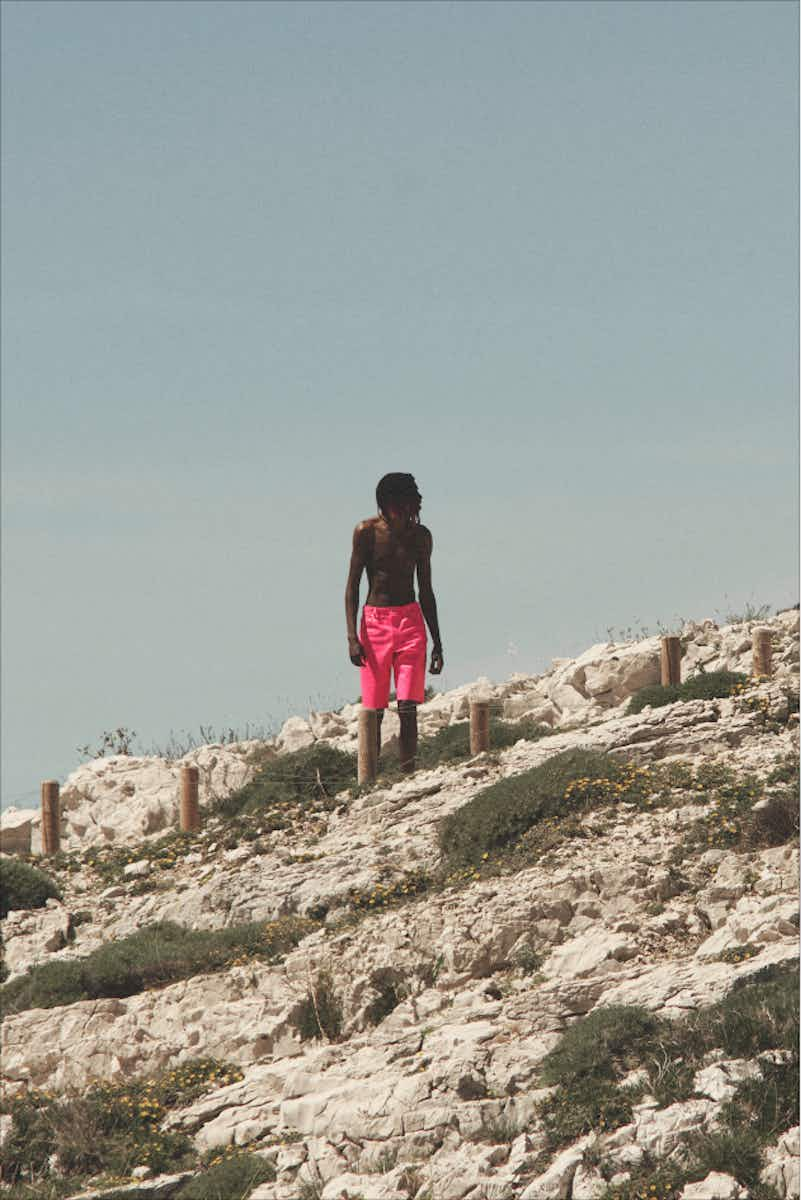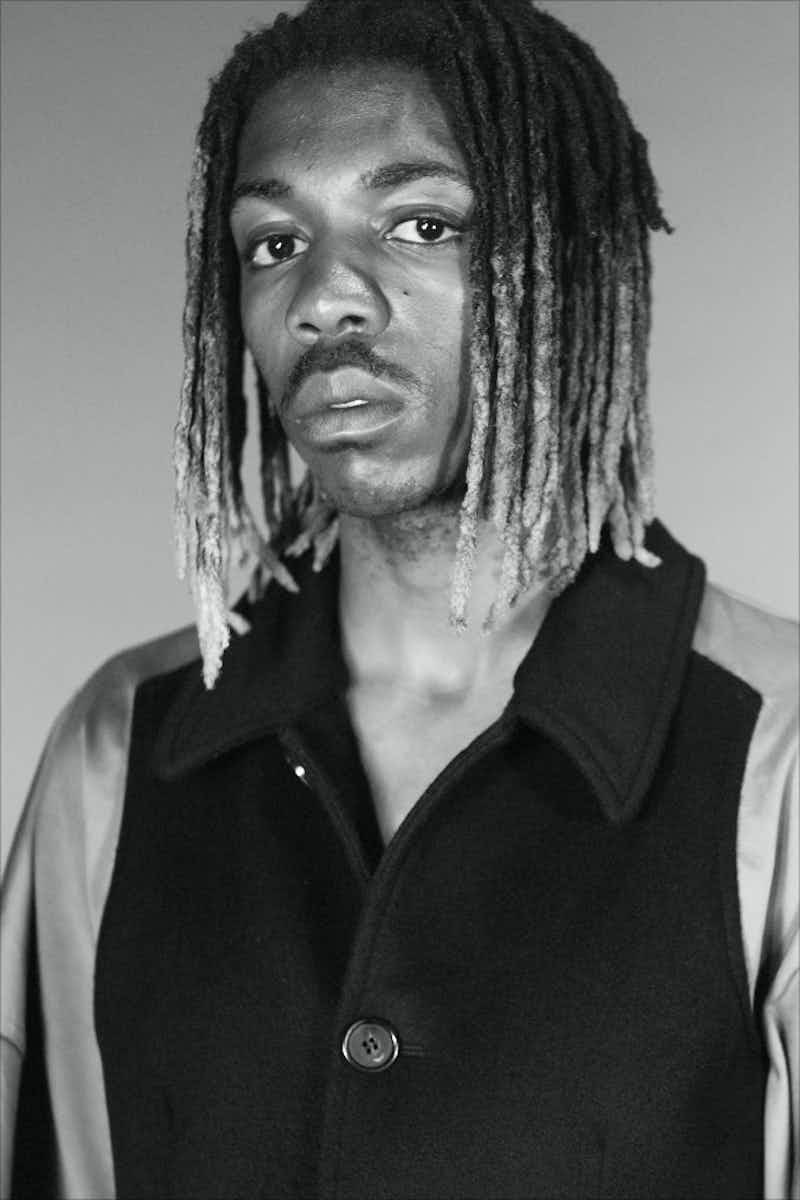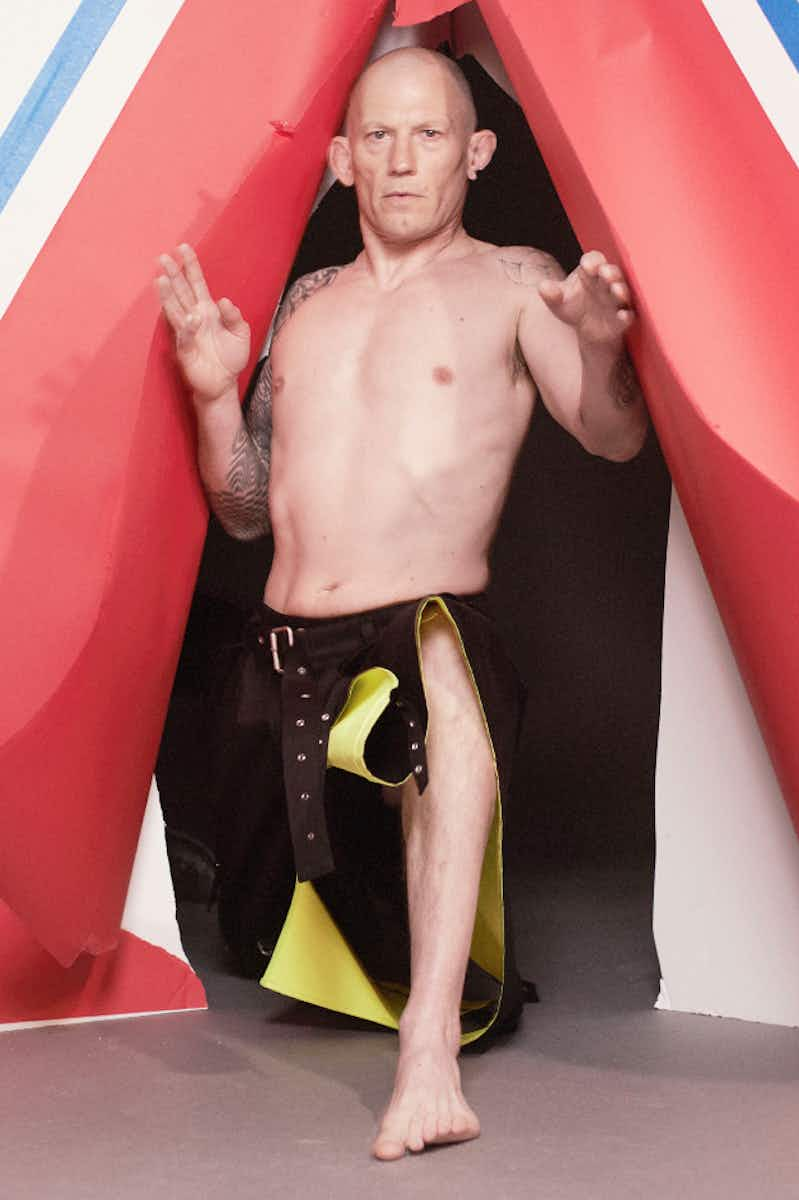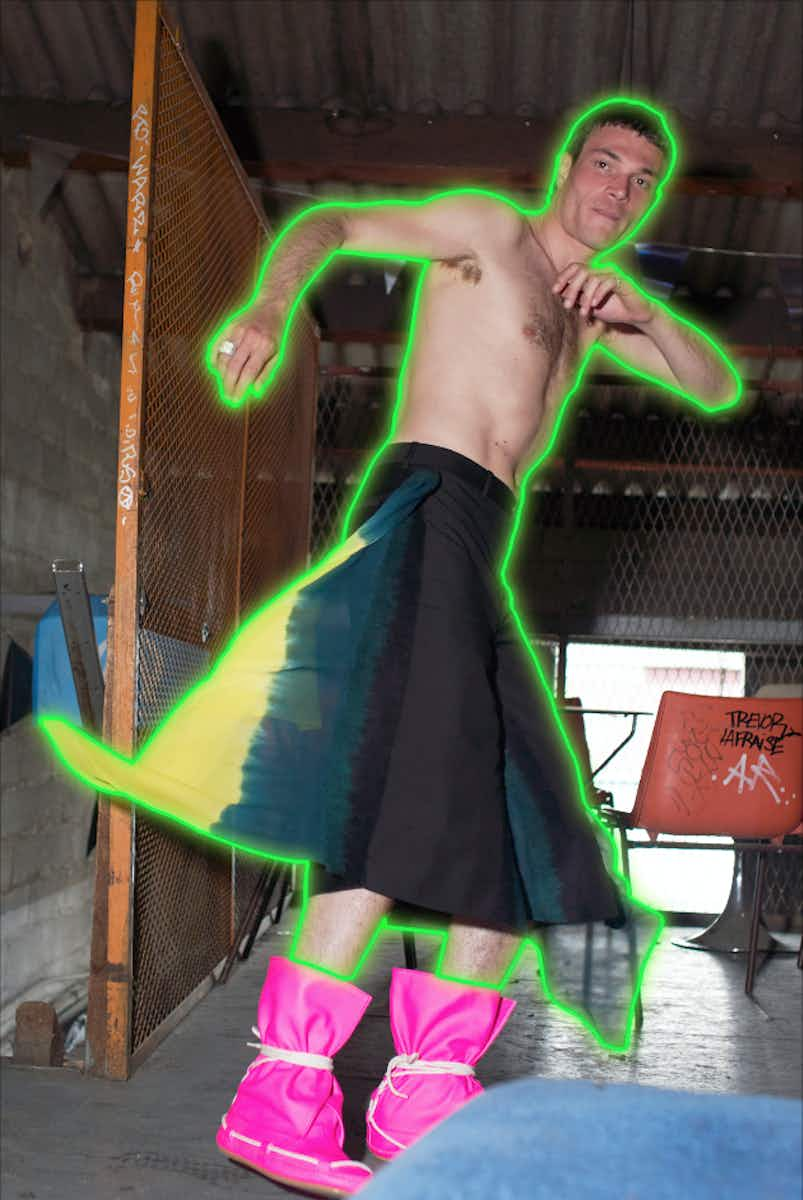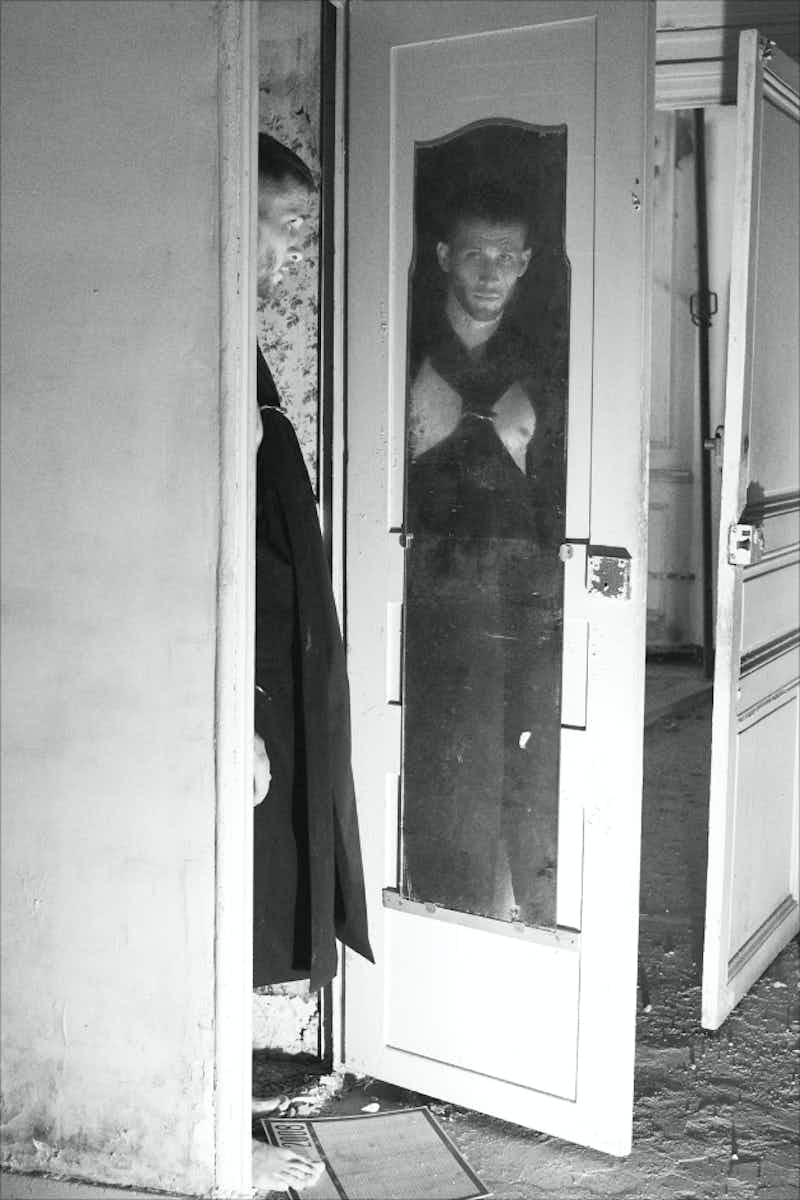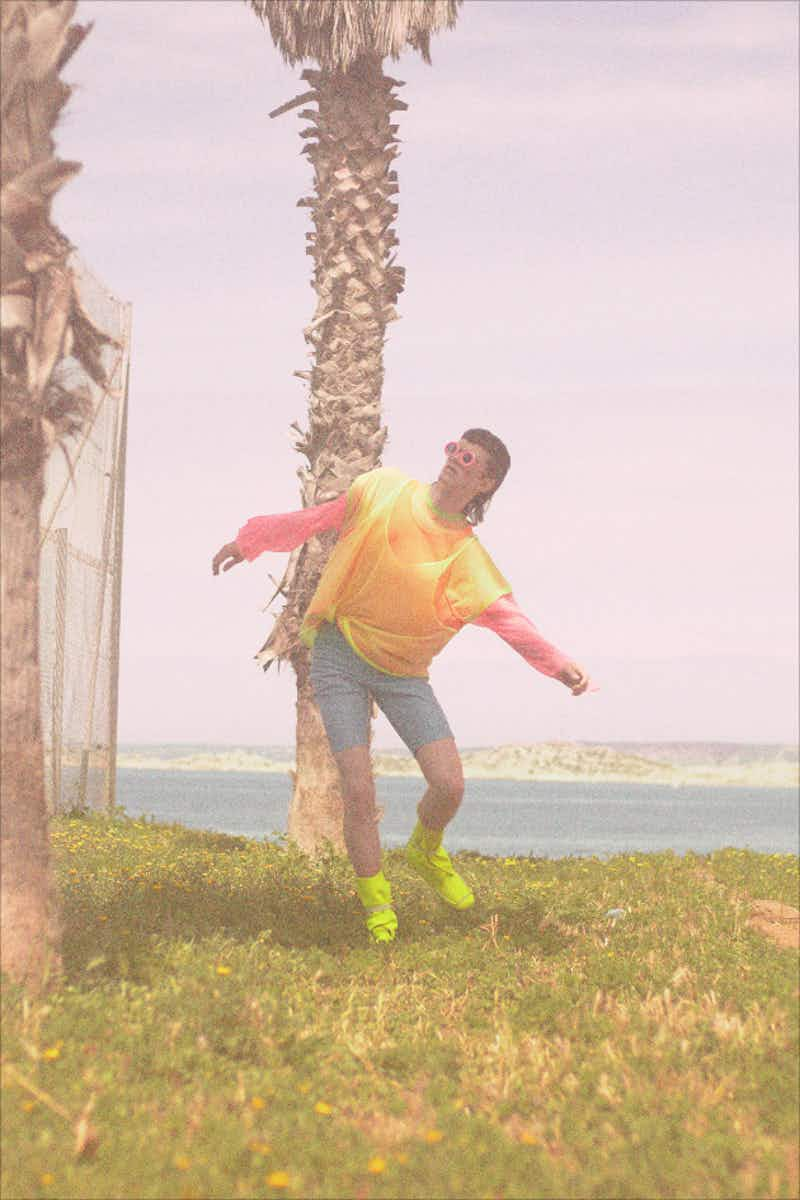 Working with Krewer and photographer David Sims, Anderson presented the collection as four posters, as well as two books that came with 300 glow-in-the-dark star stickers and a yellow slap bracelet – for all your dirty deeds. With Sims's abstract lens, the Loewe man becomes a pin-up. Whether lounging on a sofa, caught twirling mid-motion or catching a reflection in a full-length mirror, the body is revealed in suggestive snippets: cut-outs in a leather parka reveal the knees, slices in a draped, satin dress show off parts of the torso and a sequined animal-print jumpsuit have legs on full display.

There's a collective feeling of liberation here. After a year of being locked up comes acceptance for an anything-goes mentality, like the heady clubs Anderson is so in tune with this season. But unlike a spontaneous affair, this is deeply considered: wearing these clothes will afford you a passport to ball-out play.
The looks are combined with equally bonkers accessories. Folded boots in hot pink or slime green tied at the ankles like a parcel, padded sliders in Day-Glo yellow and pink, and bumbags – the perfect night-out accompaniment – roll top backpacks for big weekenders and rounded glasses to conceal the wide-eyed sin.
Everybody's free to feel good.


More like this