Nicholas Daley puts a ​

'

70s spin on Fred Perry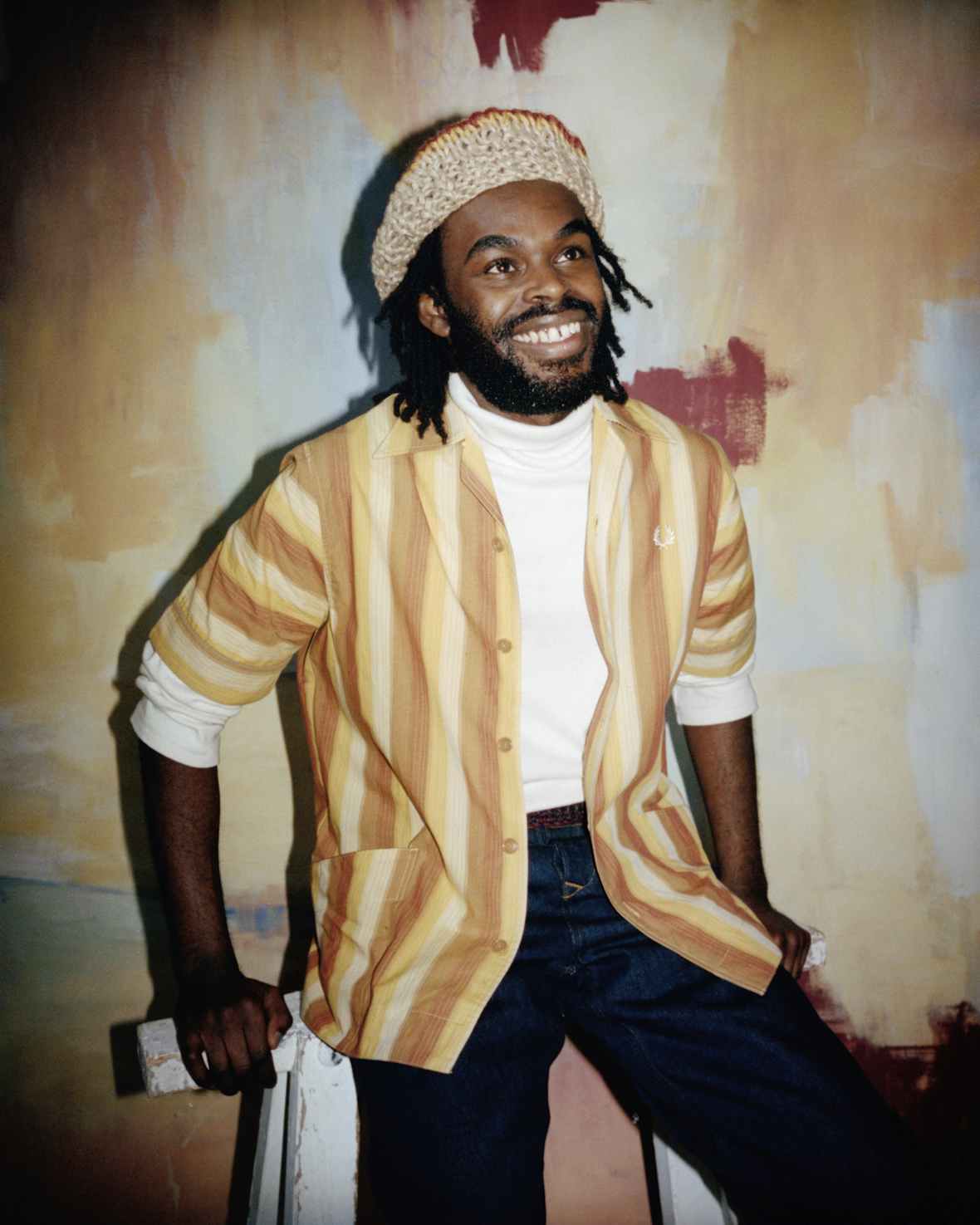 The culture clashing menswear designer explores heritage and identity in his debut collection with the iconic brand.
Since launching his eponymous label in 2015, Nicholas Daley has blazed a singular trail with his finely crafted menswear offerings, which explore the notion of multiculturalism within British identity, as influenced by his own Jamaican-Scottish heritage. Daley frequently references British subcultures, and the inherent fusion of music and fashion they embody, in his collections, while regularly collaborating with British artists – from celebrated DJ Don Letts to Cosmo Pyke and Sons of Kemet – to cultivate an eclectic sense of community within his brand.
Who better then to join forces with Fred Perry, a sartorial mainstay across countless British subcultures, with a similarly effusive approach to the support of contemporary culture through collaboration? The debut Fred Perry x Nicholas Daley collab puts a playful, ​'70s spin on a number of Perry classics, while delivering the very first Nicholas Daley tracksuit – something we're 100% into.
We sit down with the London-based designer to hear more about its realisation and the myriad personal references that inspired it.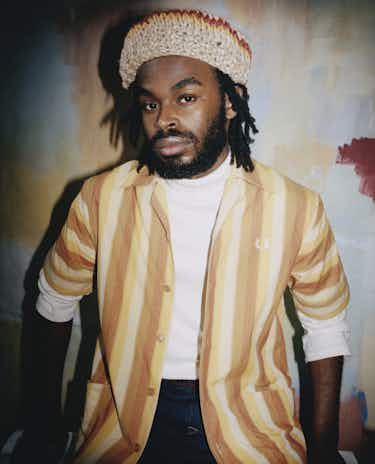 How did the collaboration come about, and why did it feel like the right fit?
There's a synergy between what I believe in as a brand – looking at British subculture, collaborating with British artists, musicians and poets – and the way that Fred Perry has long been a champion of that mentality with their subculture nights and other collaborations across music, culture and fashion. There were the Amy Winehouse and Miles Kane collabs right through to ​"Raf Simons: 10 Years". It was great to bring that spirit to this collection, working with Bolade Banjo and stylist Stephen Mann for the campaign, and Mansur Brown, who I think is one of the greatest guitar players of our generation.
You have a strong family connection to British subculture, which you referenced in your SS19 collection, SLYGO, and have tapped again here. Could you tell us a bit about that?
My parents ran a club night called Reggae Klub in Scotland – in Dundee, Edinburgh and Glasgow – from 1978 to ​'82. They put on a lot of roots reggae bands, not for the money but to support British music and offer a platform for that soundscape. This collection is a continued exploration of my parents' musical legacy, which I looked at for SLYGO – that was my dad's sound system name, by the way. I referenced some of the artists (they championed), like Gregory Isaac and Peter Tosh, and what they were wearing. The whole collection has a ​'70s lean to it.
Were there any other important references?
I looked at the work of a lot of British documentary photographers like Dennis Morris, Colin Jones and Don McCullin, who took these really great photos of real people in and around the ​'70s, as well as Gavin Watson's skinheads and (the American photographer) Gordon Parks. I was interested in the style, fabrics and general feeling these pictures portrayed. I looked at my own books and archive pictures too. In West Indian culture, there's the tradition of looking smart – ​"Sunday best" – and I have pictures of my dad and uncles wearing these three-piece suits with flares. So everything came from a personal place in terms of my own references.
What was it like delving into the Fred Perry archive?
It was very organic. I picked out pieces that I had a connection to and then developed them with some of my details. From a stylistic perspective, I wanted to produce things I hadn't done before, to offer something fresh. My brand's been going for a few seasons now and people are aware of what I'm doing with cuts and shapes, so it was nice to take the PK polo or the M65 Parka – those really core styles which are so ingrained in certain subcultures – and give them my twist. It's great to have a Nicholas Daley tracksuit too!
Let's talk about your favourite pieces…
The striped shirt is really nice – it's based on an original Fred Perry fabric. We played around with the colours and updated it with a wider, ​'70s collar and corduroy detailing. All the fabric for the M65 Parka comes from the UK, which is cool – Scottish waxed cotton and corduroy from Yorkshire – and it was made here too. The knitwear was made in Italy, with a really nice gauge. And I got a really nice illustrator called Gaurab Thakali to design the SLYGO font that's embroidered on the chest of the tracksuit.
If you could step into a time machine, which era would you stop in?
Probably be some time in the ​'70s, an era I reference a lot. In Britain and North America, with the Civil Rights Movement, there was a new level of consciousness for black artists and creatives, and a sense of trying to make a change – a sort of roll on from the whole hippie spirit. Or to be at Woodstock and see Jimi Hendrix shred, or Miles Davis play – to witness those pivotal moments within culture and music.


More like this