Petra Collins on The Simple Life, cottagecore and wellness freaks

The Canadian artist and photographer's third fashion collection, I'm Sorry, features Euphoria's Chloe Cherry in its campaign and pokes fun at our favourite social media clichés.

Picture this: you're on set for The Simple Life in the early ​'00s, out on a farm in the sticks, surrounded by Instagram-worshipping influencers, with Lorde's wellness anthem Mood Ring blaring in the background. No, this isn't some bonkers time warp. It's the fantastical universe created by the queen of internet-era photography, Petra Collins, for the launch of I'm Sorry, her third collection with SSENSE.
"It was heavily inspired by my love and obsession with rural life," she says. ​"I was in love with Pioneer Prairie dresses as a child. I loved the undergarments and found that they were sexy because of their modesty." For I'm Sorry​'s hyperreal campaign, Collins photographed influencer-in-chief Stassie Karanikolaou alongside Euphoria​'s Chloe Cherry, with extra shots from indie sleaze pioneer and photographer The Cobrasnake thrown in for good measure.
"The whole process started with a chaotic mood board and then an idea of what character would wear these clothes," Collins continues. "[I'd say] they were kidnapped by a pink, fitness-pilates-manifest health cult that operates on a farm and churns out aesthetic posts."
The collection includes tracksuit co-ords, cottagecore tank tops, oversized tees and plenty of micro-mini skirts. It's a pop culture vulture's wet dream, as Collins carefully slides humour into each piece, merging our contemporary wellness obsession with cultish, pastoral references.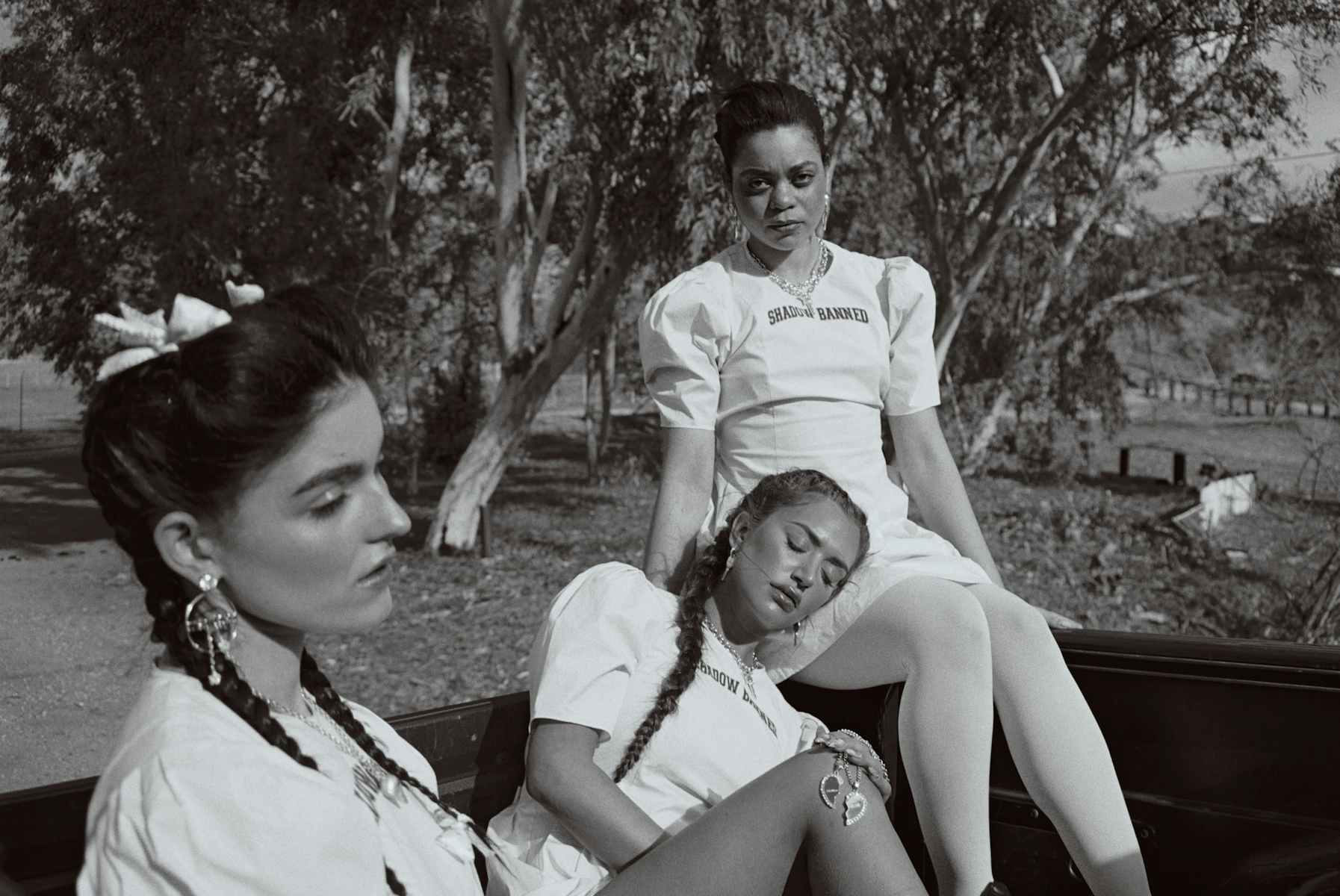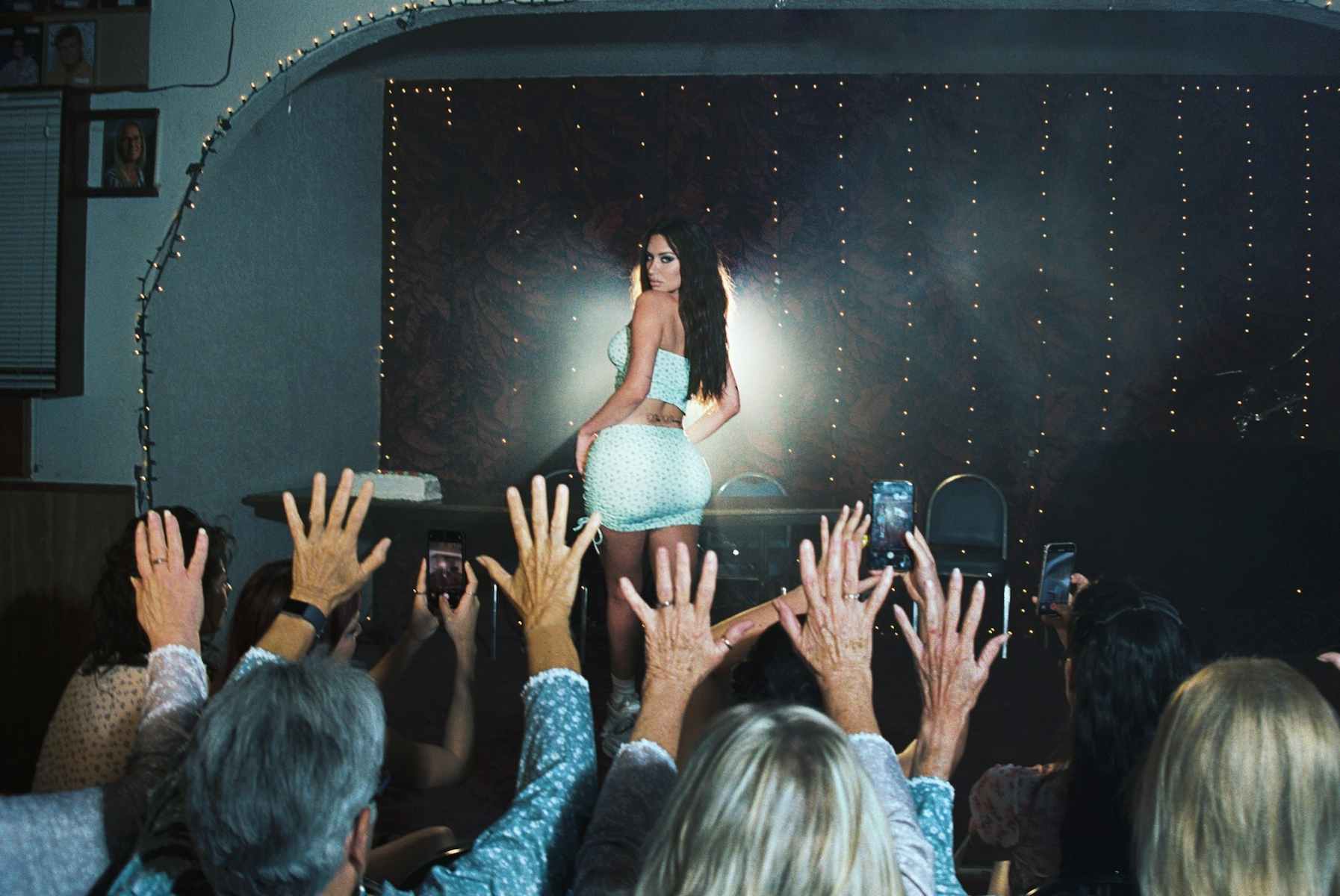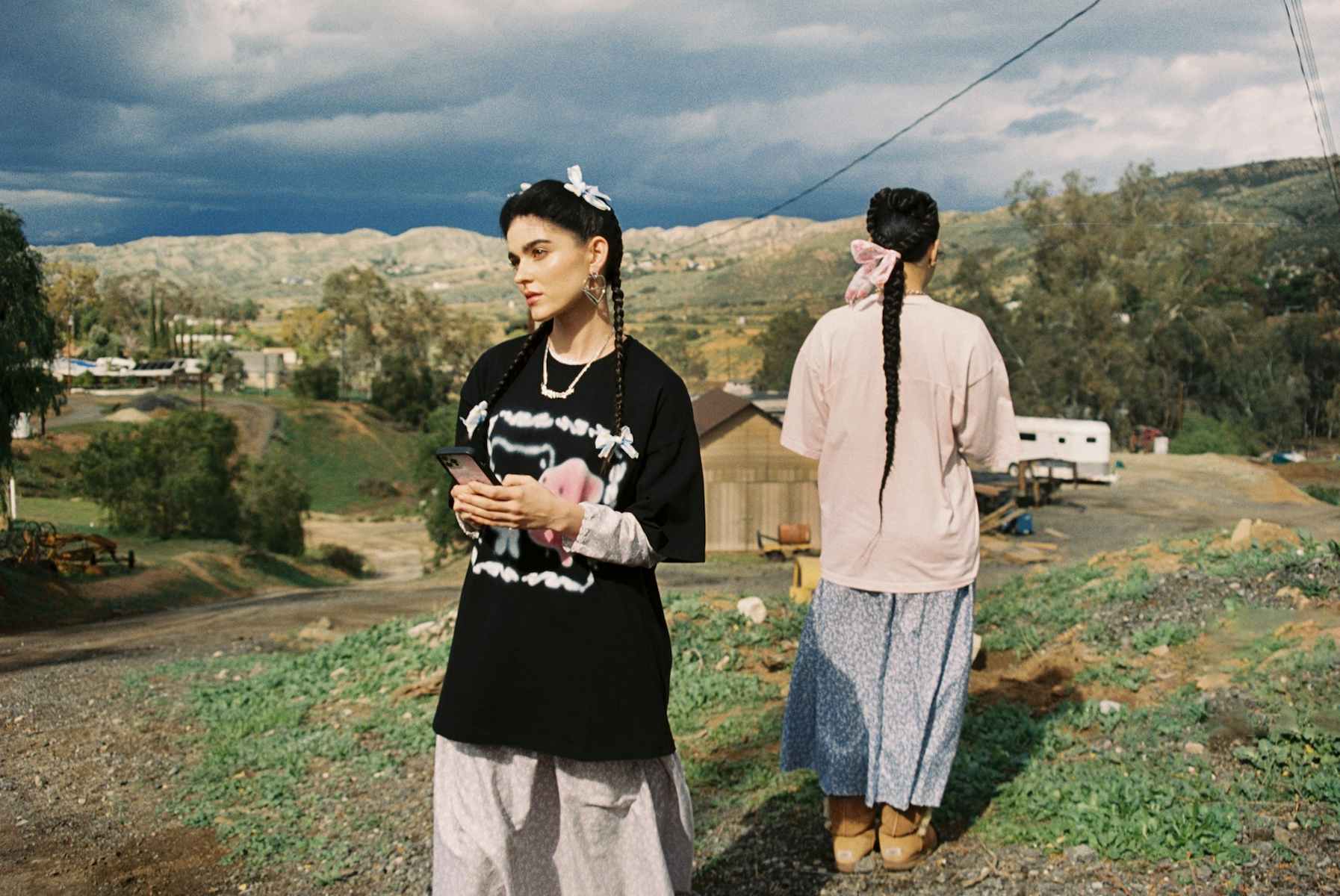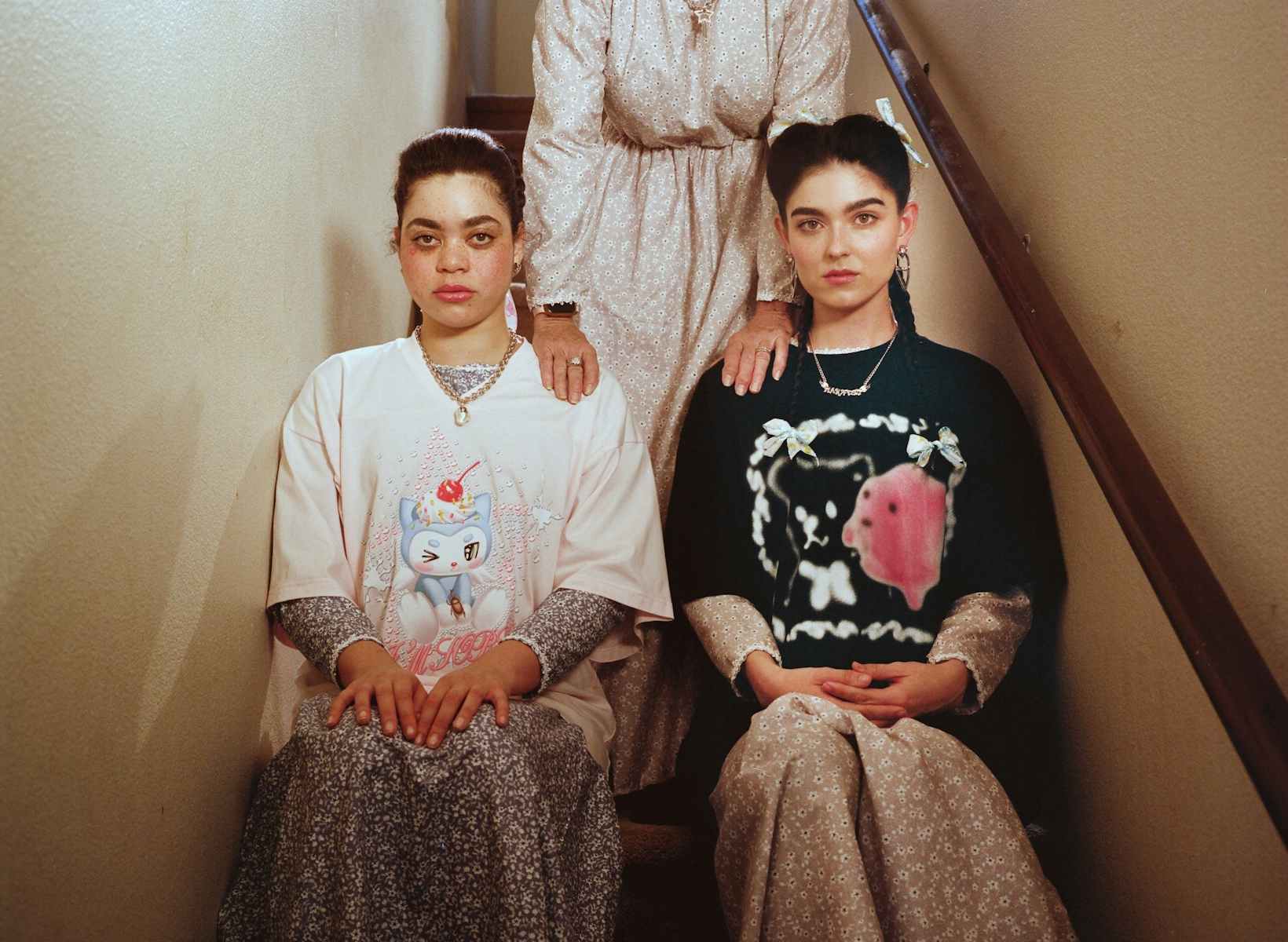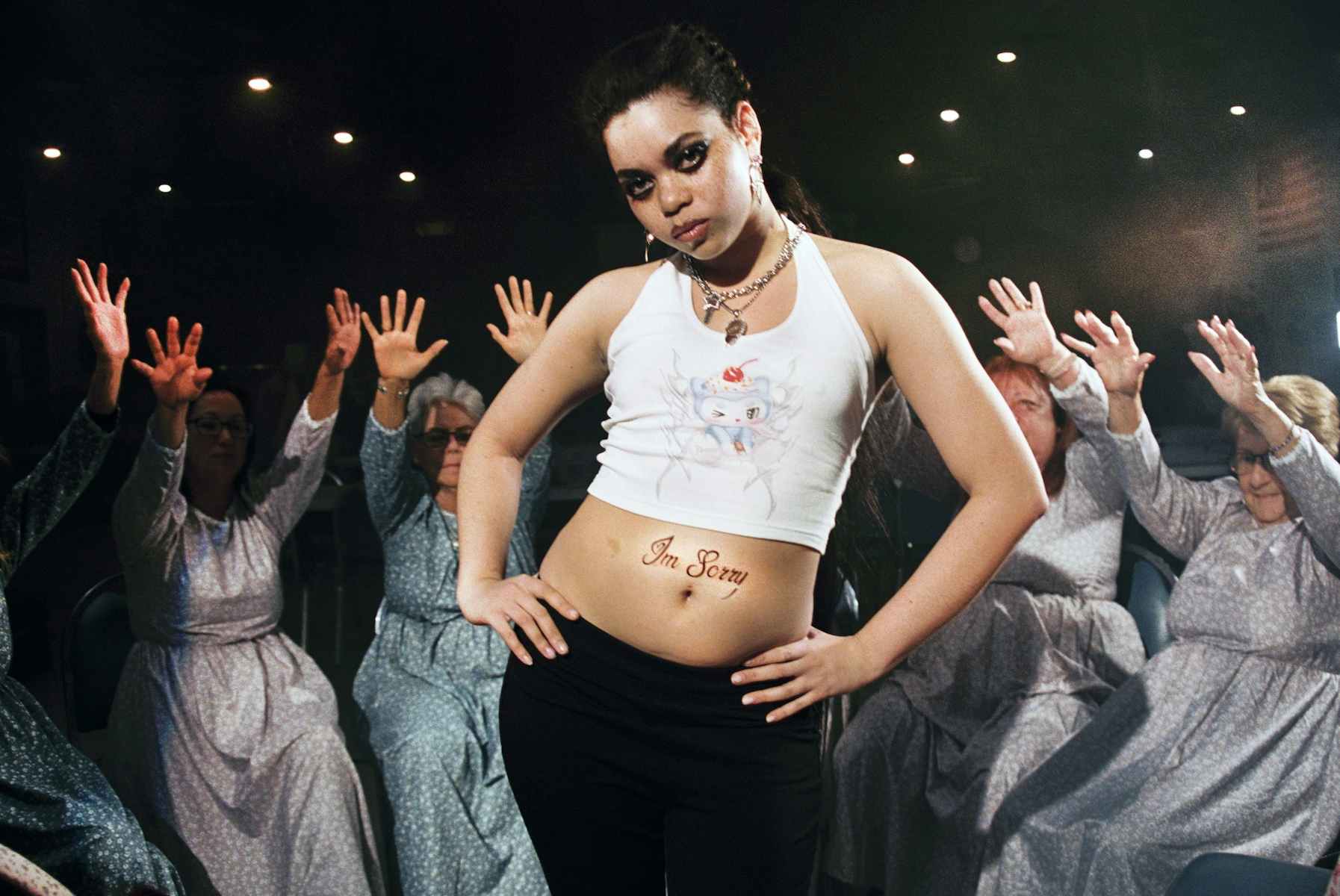 "I love manifest culture, fitness and health culture, and the quest to become ​'that girl'," she says. ​"They all contradict themselves because at the end of the day, this content is living on platforms that aren't ​'clean'. The ethos of these movements doesn't make sense if the end goal is attention or fame." Through I'm Sorry, Collins cleverly leans into these social media clichés, subverting them into pieces that capture a conflicting trend for wholesome versus lucrative content.
Alongside long-time collaborator and stylist Dean Dicriscio, Collins also worked with jewellery designer JIWINAIA to mastermind some irreverently engraved necklaces and earrings. There's even a cheeky Praying handbag collab involved, plus teddy-bear monograms designed by artist Julian Ribeiro, a hallmark among 2022's coolest designers. Wondering what Collins hopes you, dear customers, will get out of all this? ​"An exorcism," she says. We're on board.
Click here for deliverance – and to get your hands on Petra Collins' cottagecore extravaganza – available exclusively via SSENSE.


More like this