Safe GG! Palace Gucci's party at the Vault was a proper lock-in

No need for more party politics – London's best bash last night was the Palace Gucci launch at the Palace store in Soho, taken over by Gucci Vault. Here's THE FACE's five minute broadcast.
London's a revolving door right now, with eyebrow-raising alliances being formed and cross-party mayhem. Wait, politics what? We're talking about fashion: Palace Gucci, the new coalition collection between the skate brand and Italian fashion house, has just landed from outer space and taken over the Palace Skateboards store in Soho, London. It's featured in the first ever physical version of Vault, Gucci's experimental concept store stocking emerging designers, and we were lucky enough to get the keys to the gaff.
Pronto, if you've been living under a lunar rock (we don't blame you): Palace Gucci descended from the heavens last week in the shape of a flying corner shop (see: the campaign). It saw the two clashing worlds collide and the debut of a new collection, now fully revealed, featuring mash-ups of Gucci and Palace's motifs on horsebit loafers and retro football kits, poppy spellout tees and monogrammed jeans. Oh, and if you're looking for something a little bolder, you can grab an actual Palace Gucci Moto motorbike developed with Moto Guzzi and clad in a mad camo print or one of 10 branded safes to store whatever else you cop from the collection.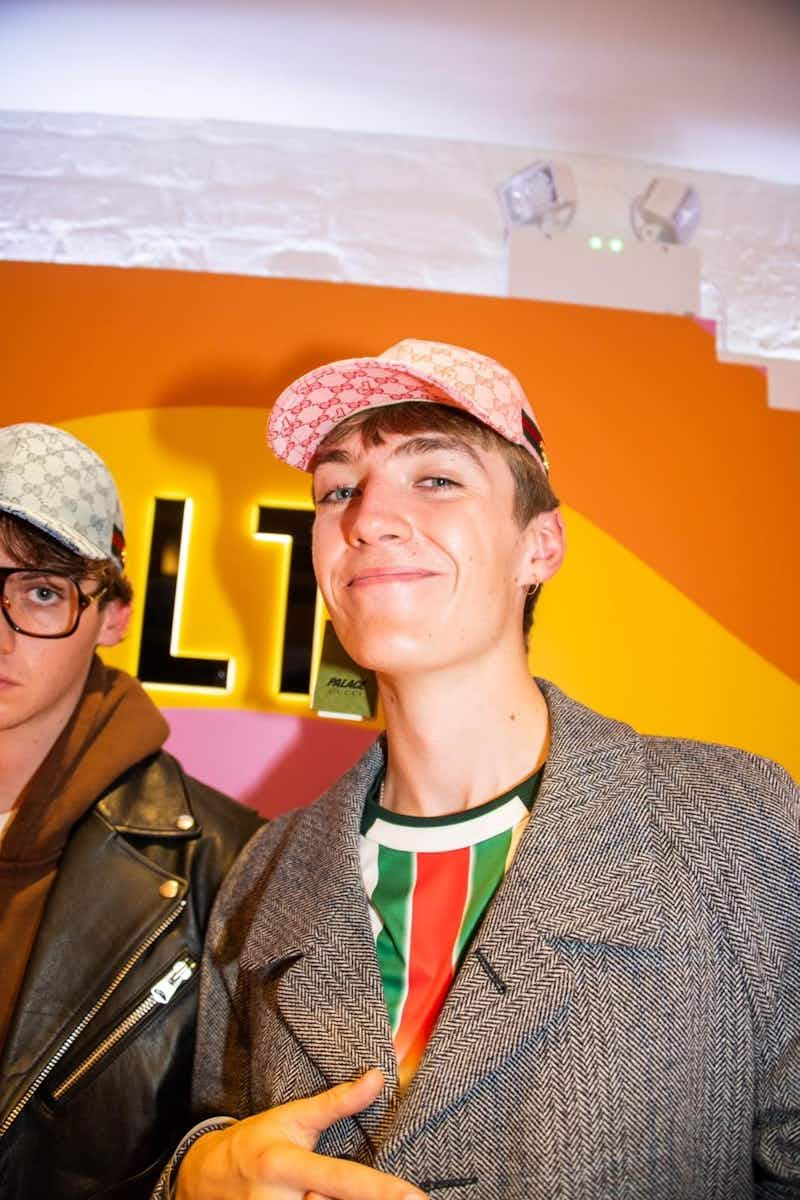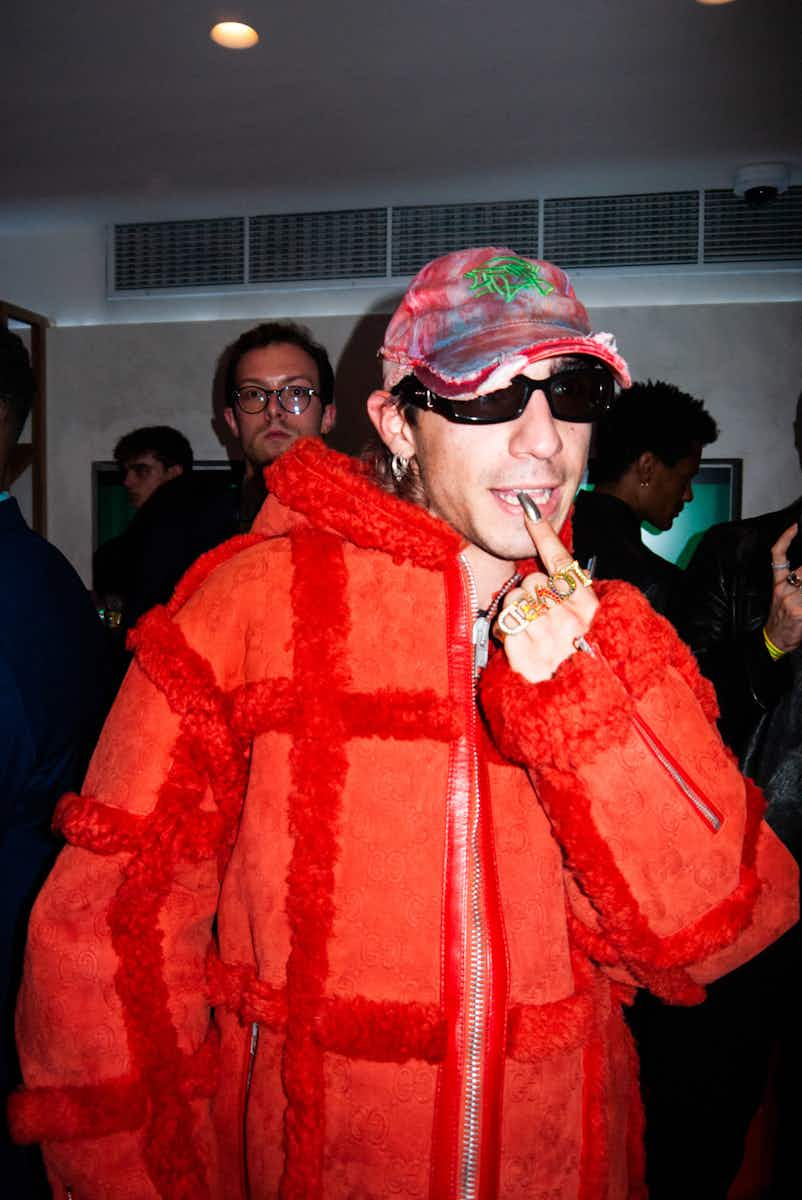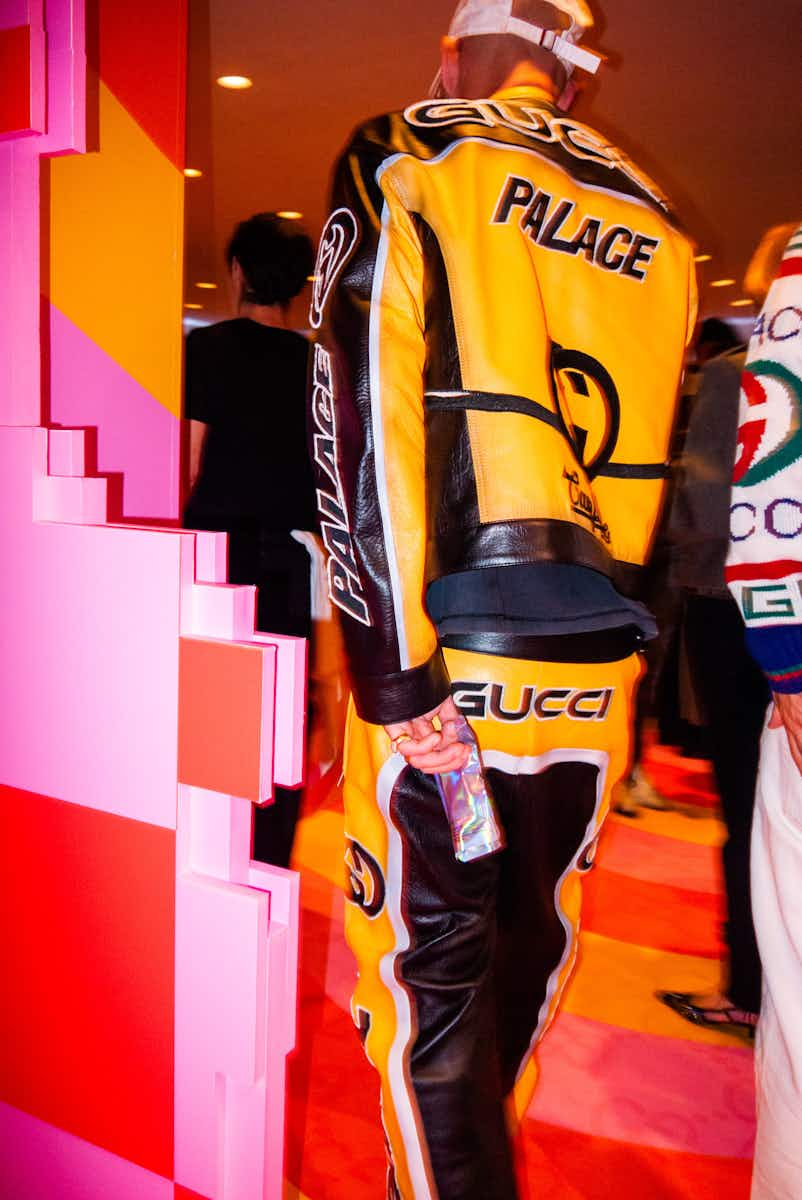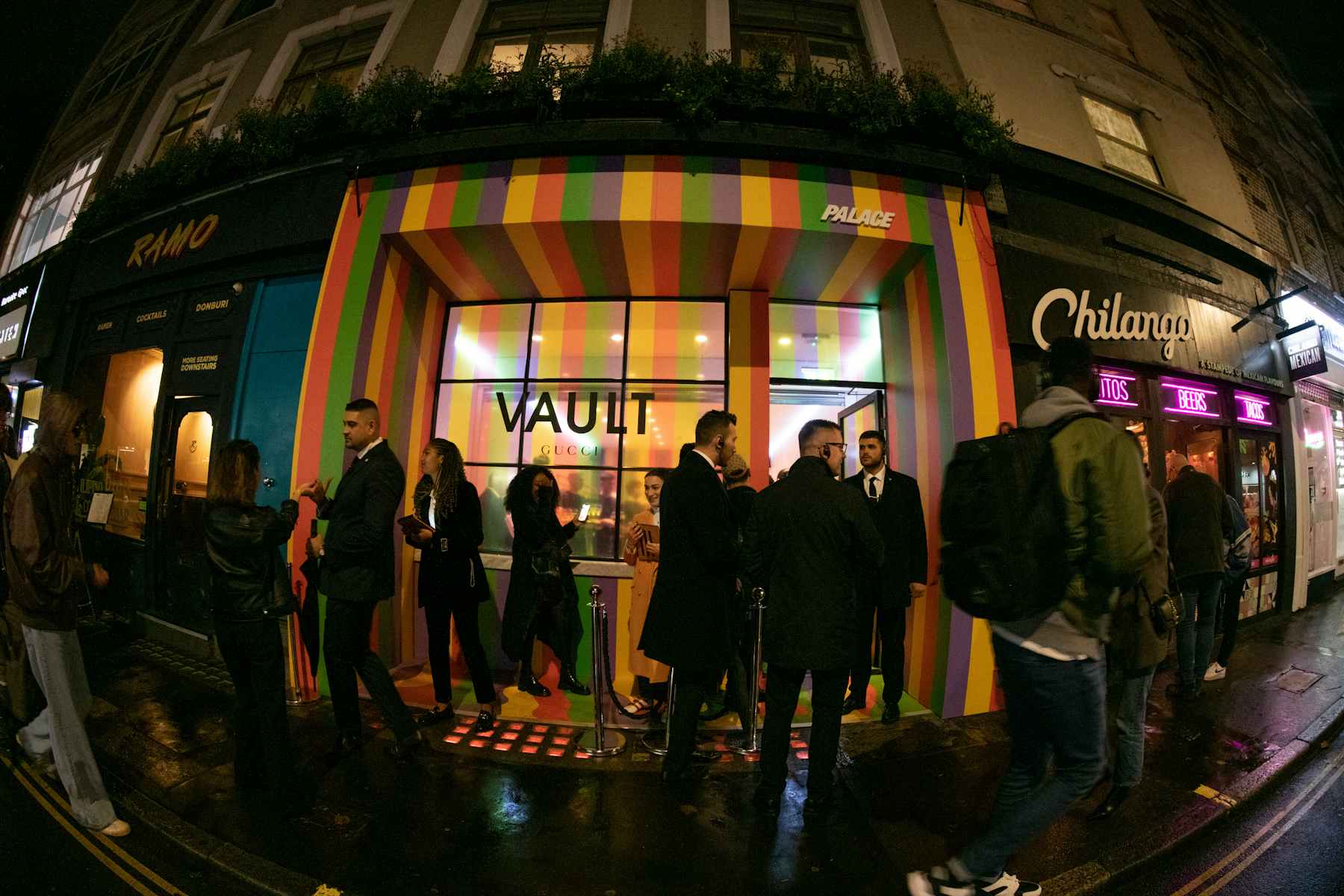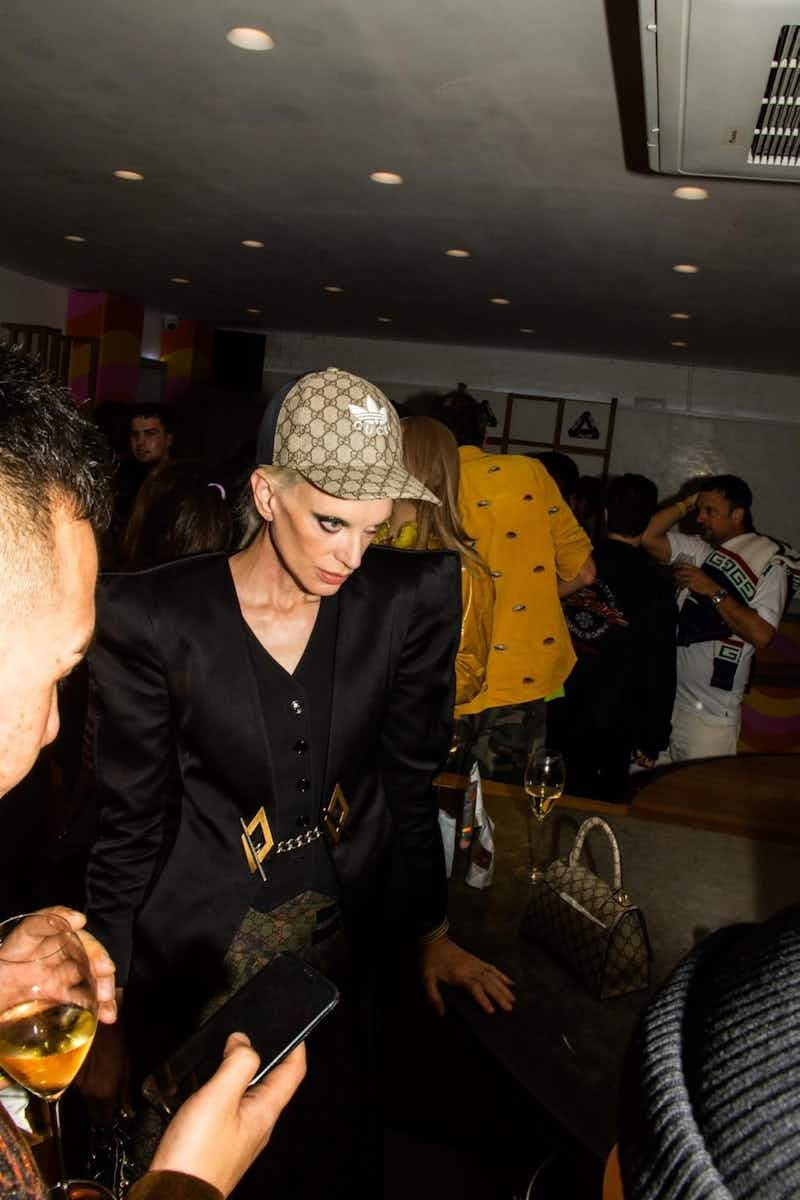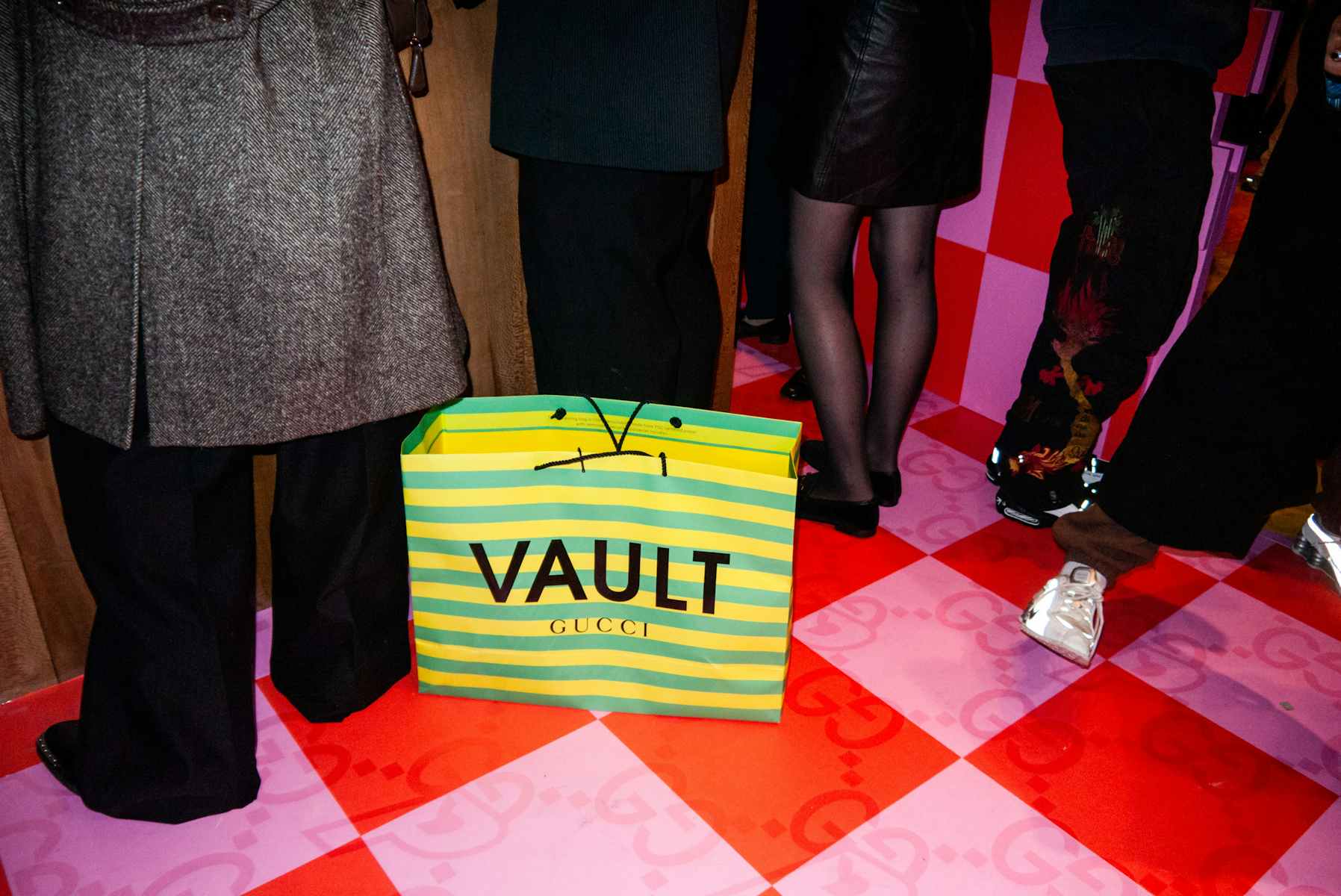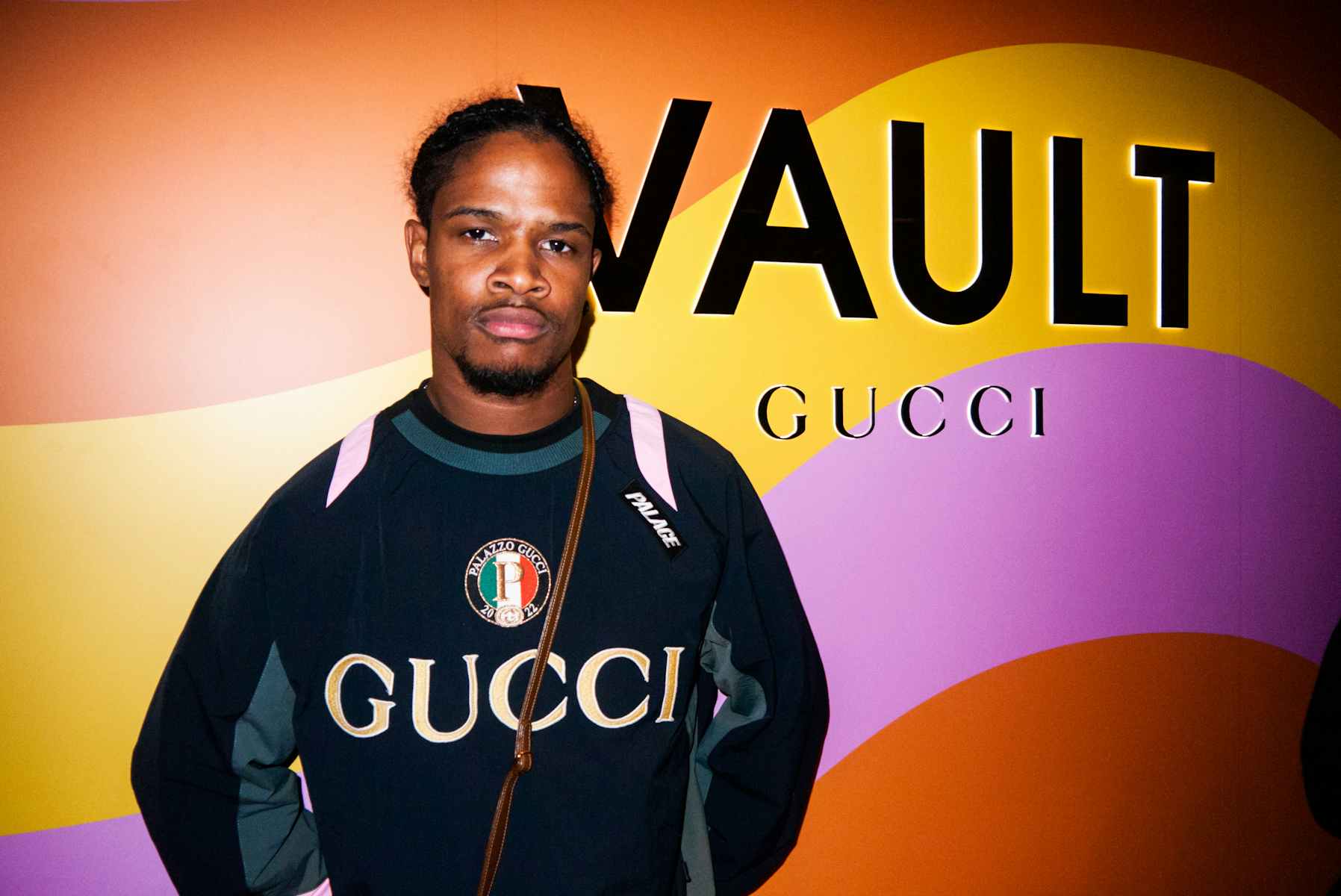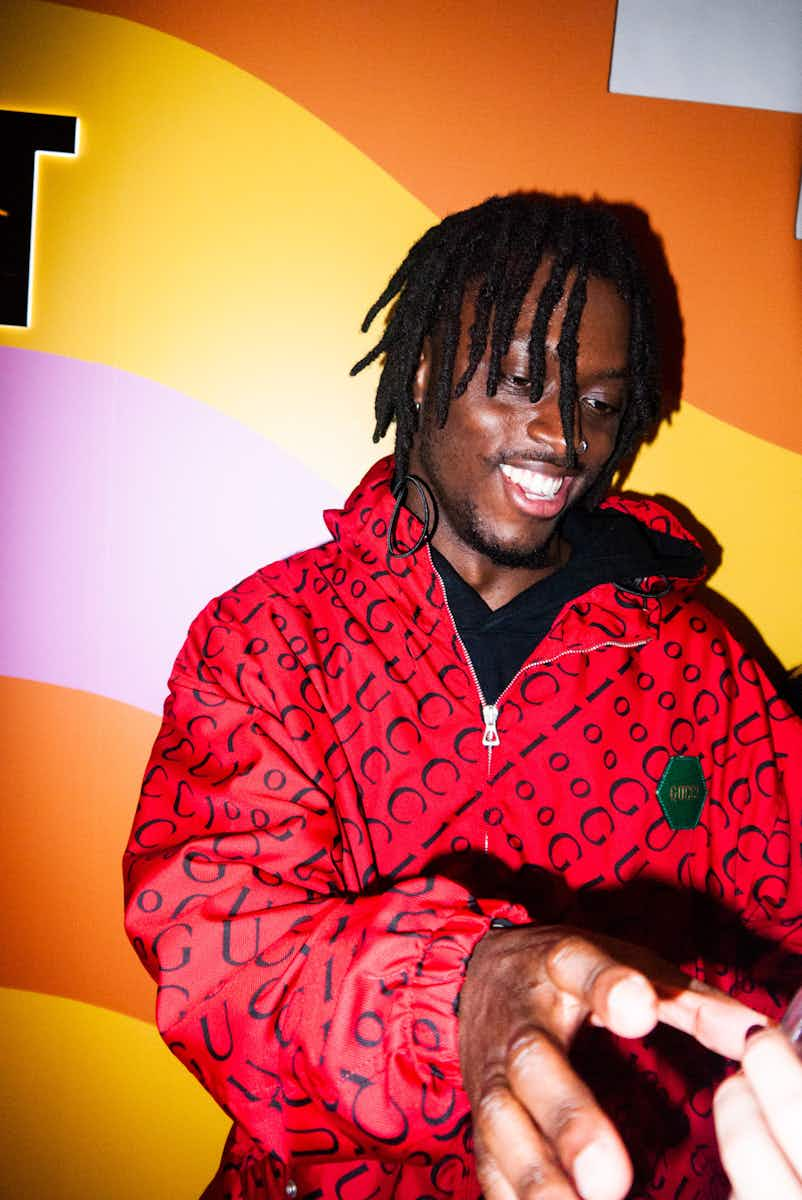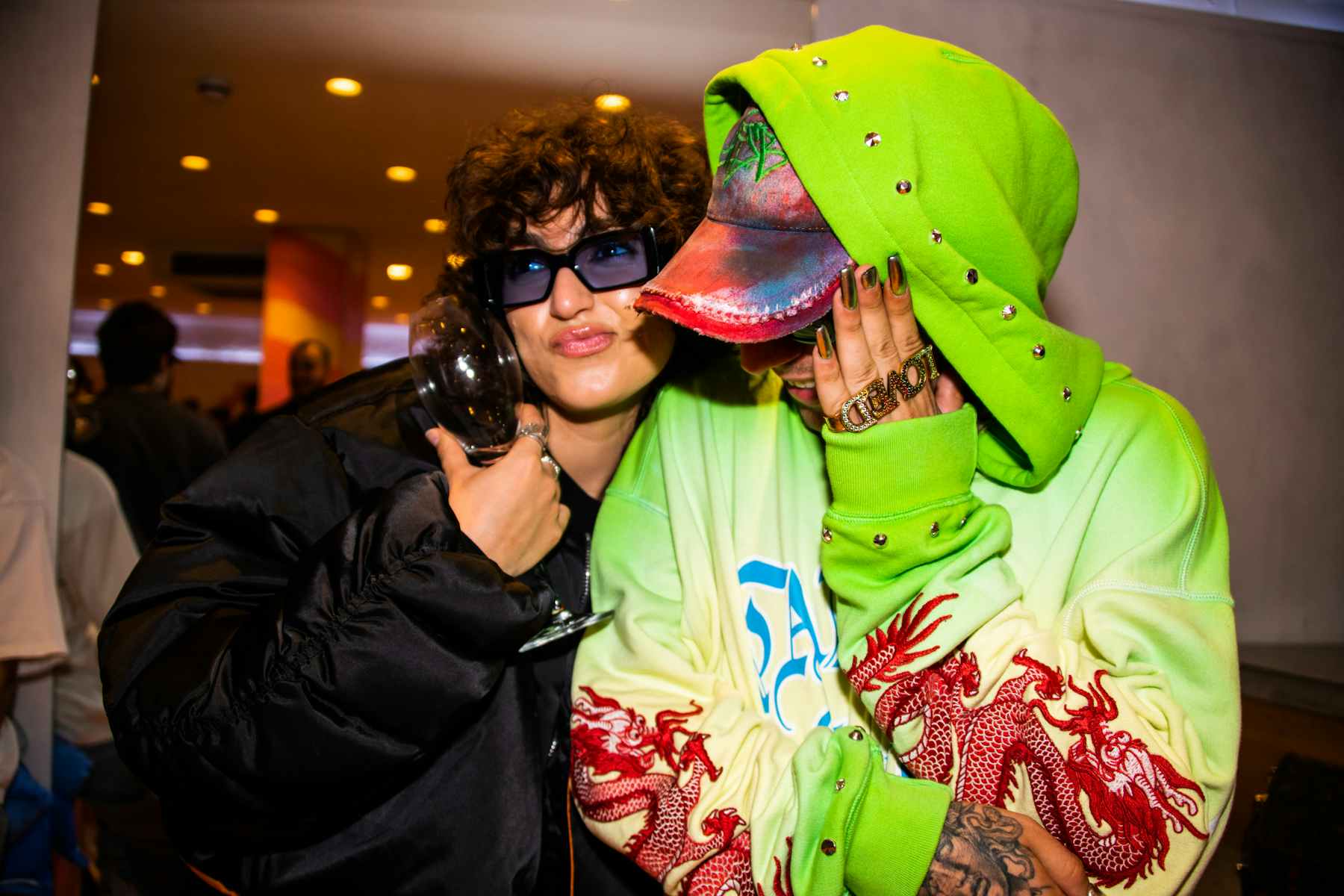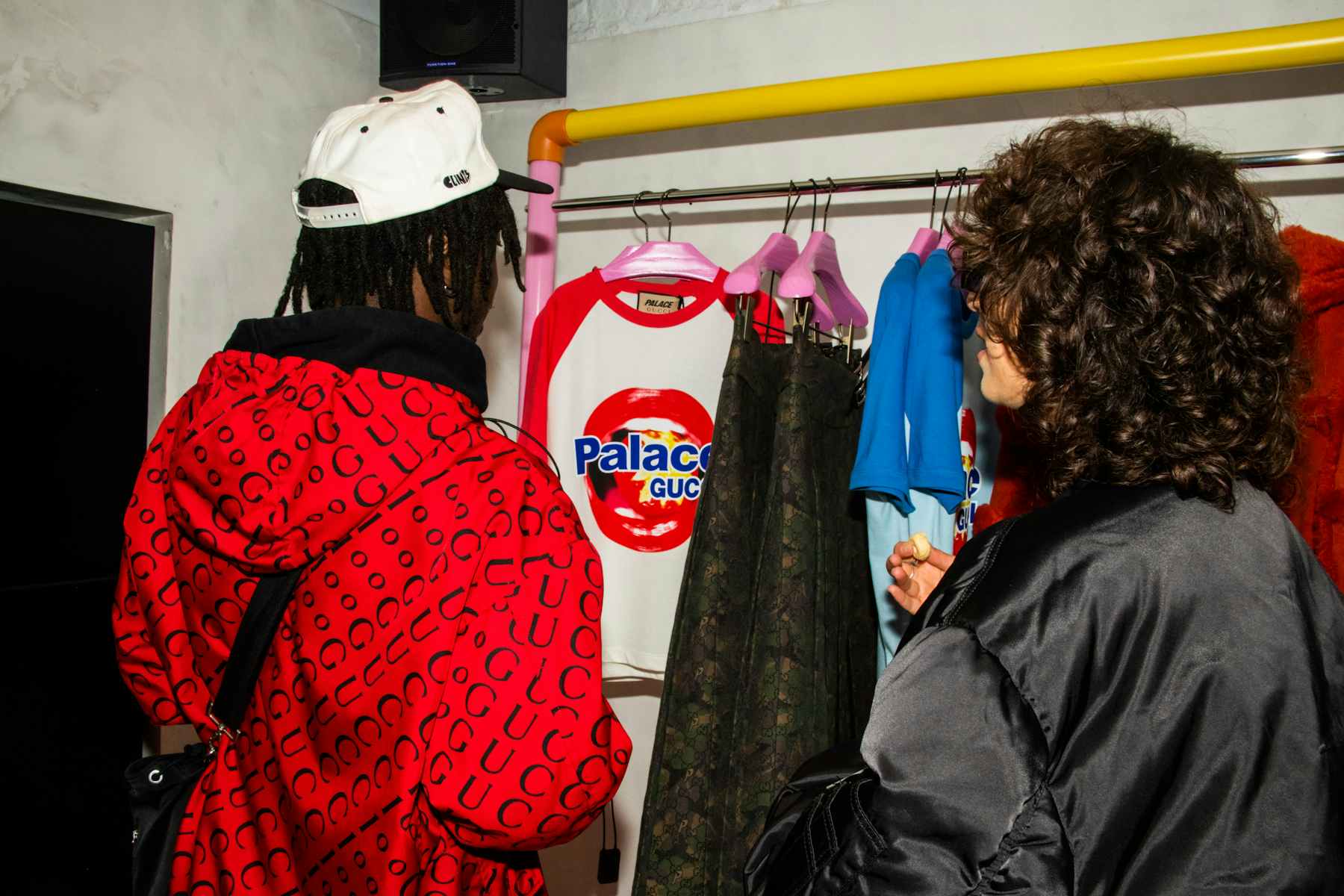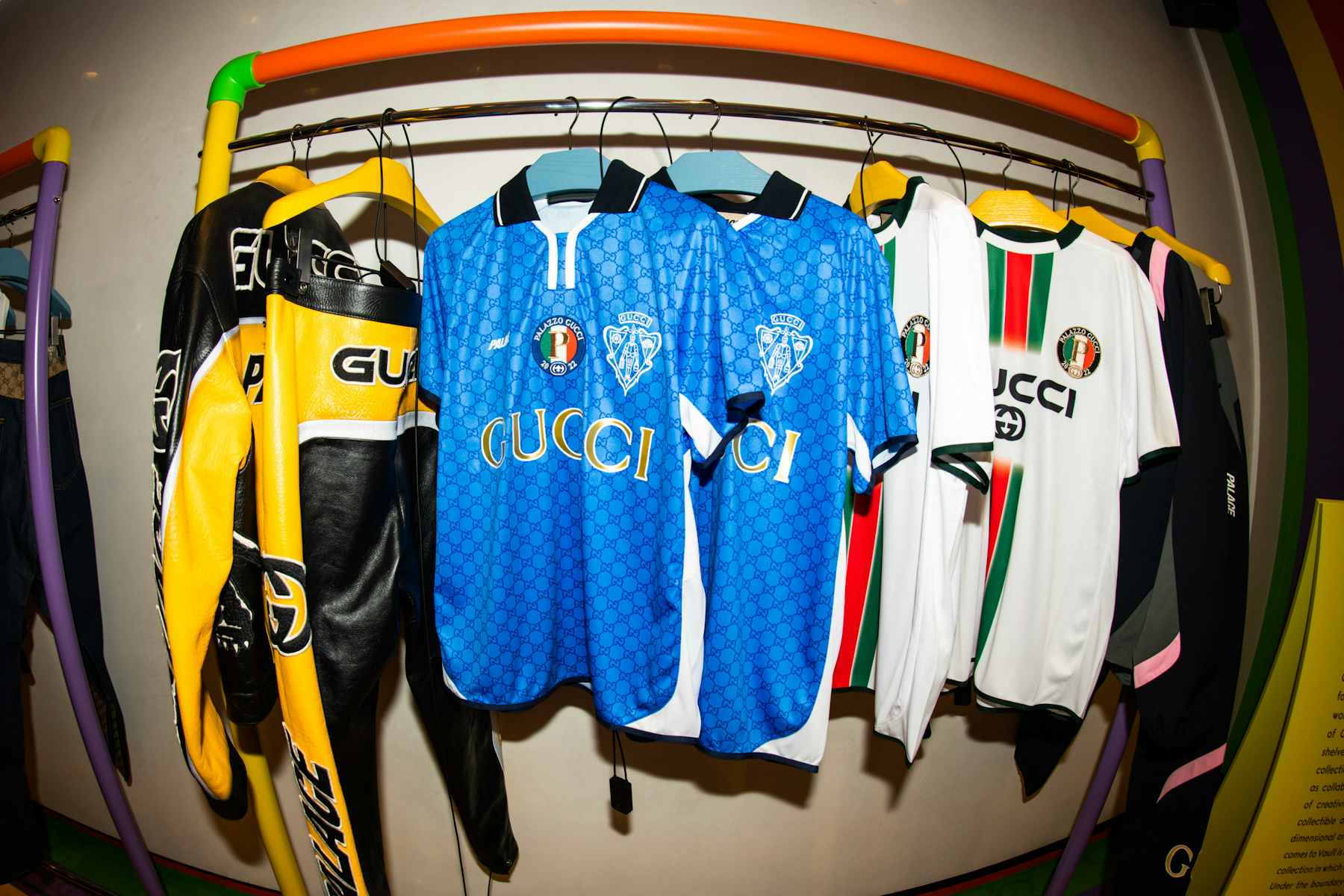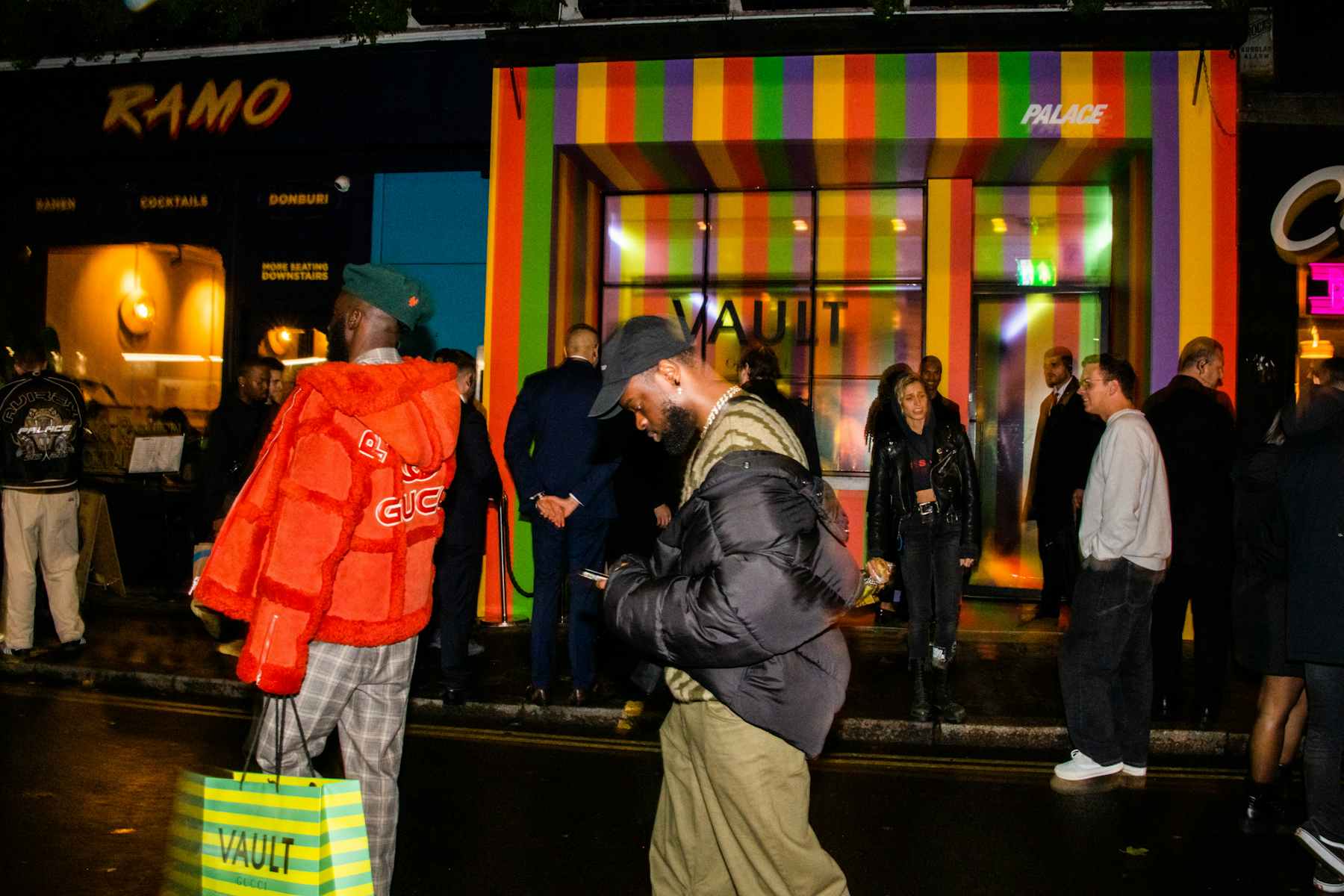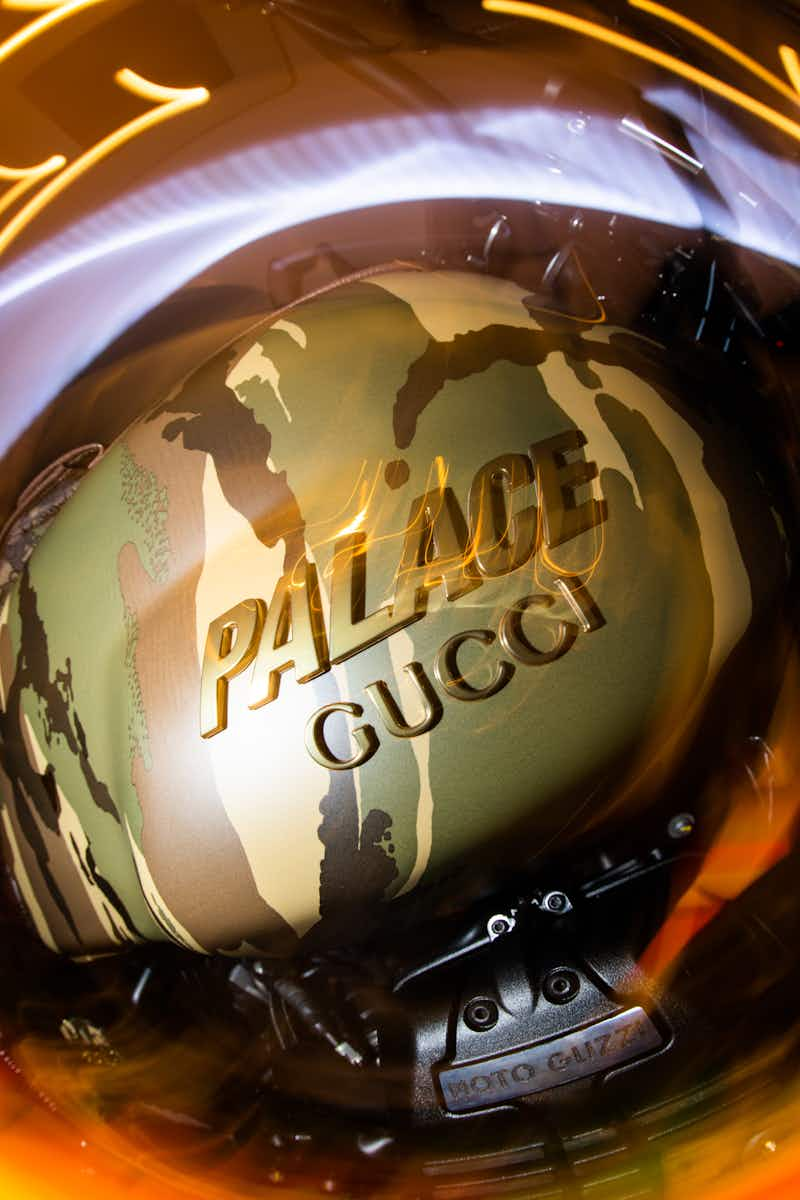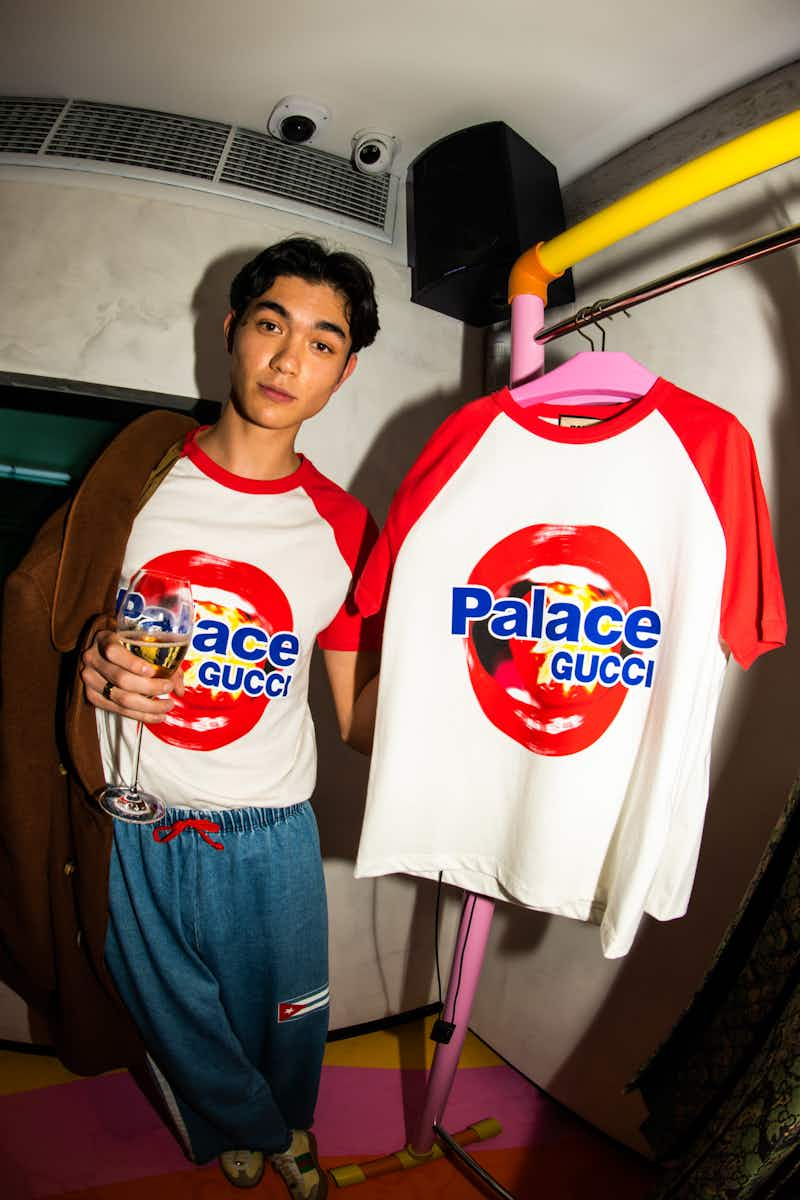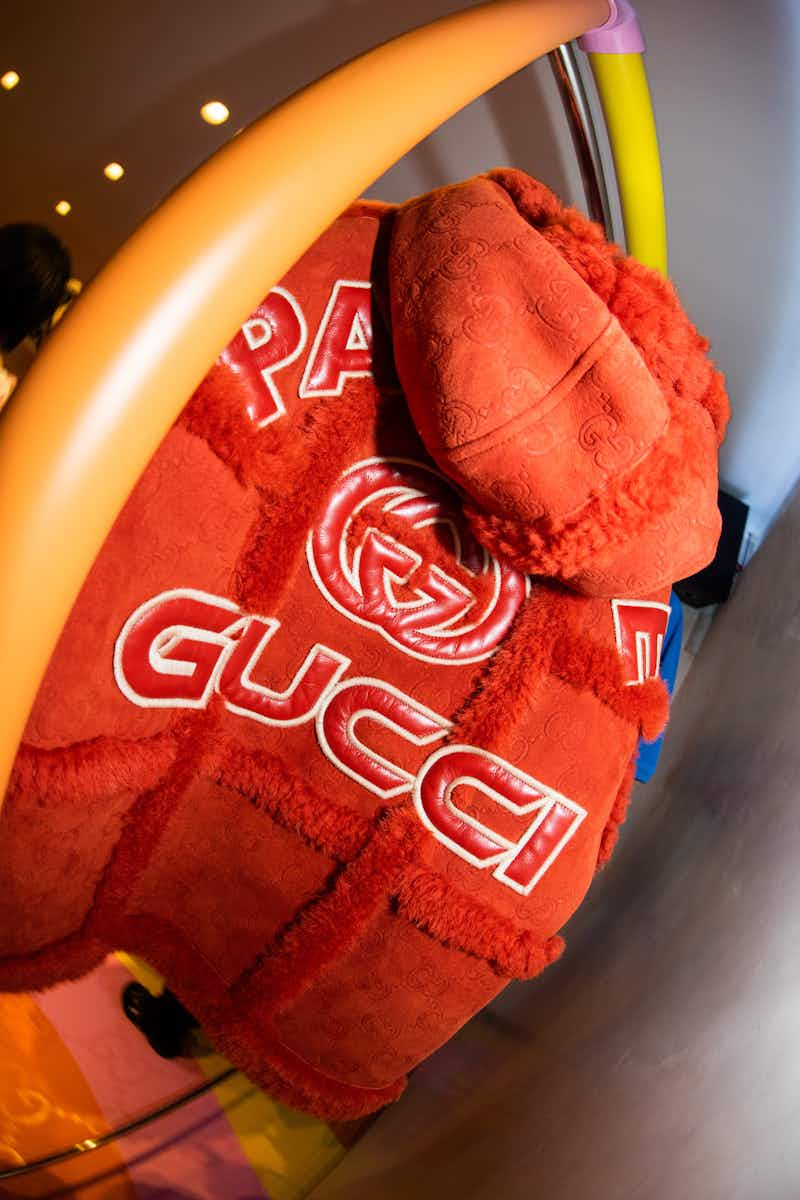 Seeing in the collaboration in style, the launch event brought together both the Palace and Gucci community, seeing the likes of Kristen McMenamy, Francis Bourgeois, Kojey Radical, Priya Ragu, Alice Dellal, Akinola Davies Jr and of course co-founders Lev Tanju and Gareth Skewis swing by. It goes without saying that the drip was full-on leaking; the collection's buzziest pieces were repped, including the instant-classic motorbike jacket complete with roaring panthers and a retro-inspired Palazzo Gucci emblem (by none other than Lev himself). Continuing on from the rave soundtrack for the campaign video, the record bag was stacked with nineties classic, acid-house squelchers and bass-heavy rollers.

Space wise, we wish the Vault was safe and secure here forever. Dressed in a candy-coloured, metaverse-inspired skin, it featured decor that looked like it had been made from melted rainbow belt sweets. Essentially, as the collection and campaign goes, bigger and brighter is better; stick a giant strawberry on a shirt, take us into a giant kaleidoscope, why the hell not? The Palace Gucci universe is far more palatable than the real one, so for the next seven days, you know where we'll be.

Palace Gucci lands at Palace London on 26 Brewer Street, W1F 0SW from Friday 21's October. It's open 10am to 7pm Monday-Saturday, 11am to 6pm on Sunday