The C.P. Company x adidas Spezial collaboration is a tale of two cities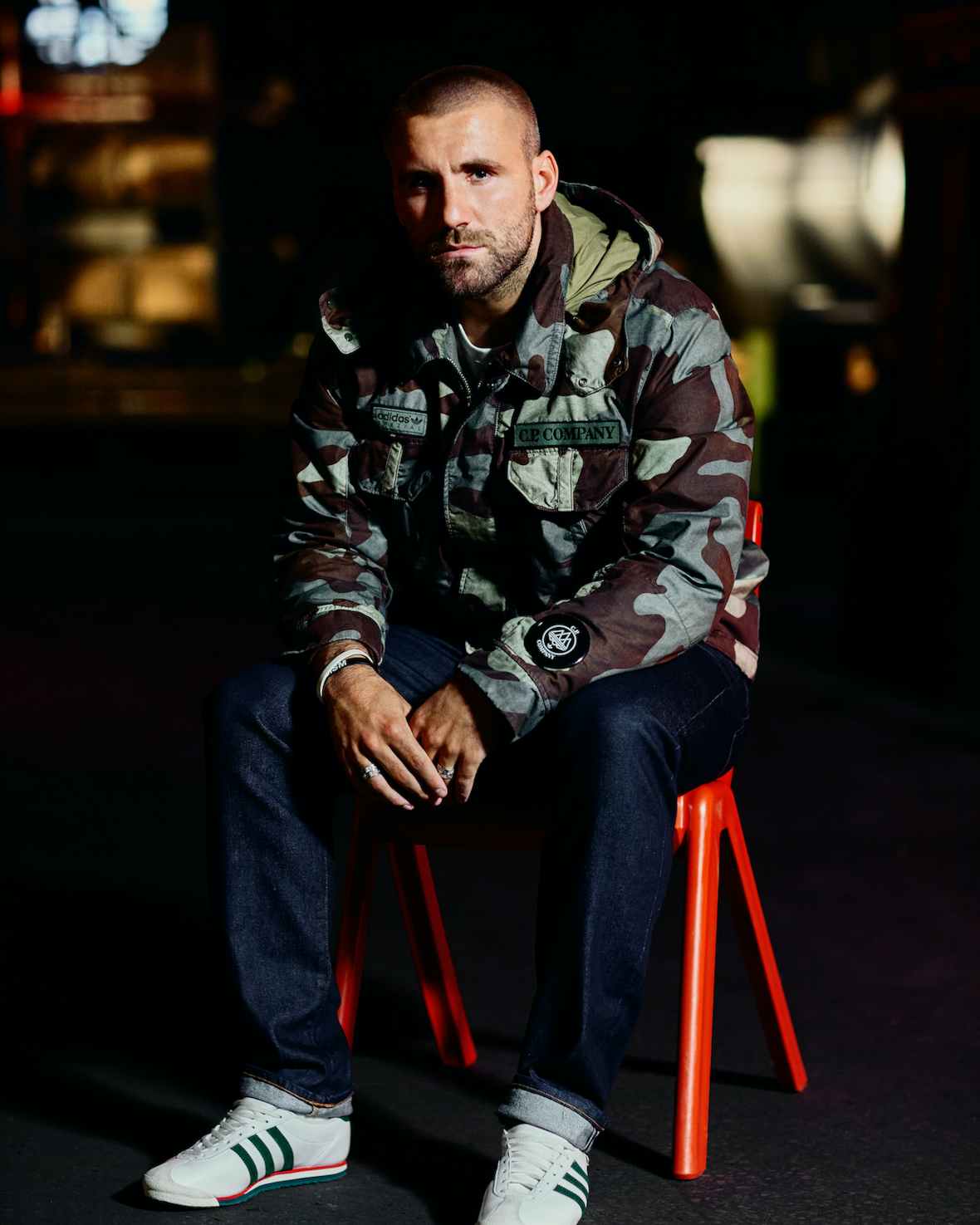 Bologna, Italy meets Darwen, Lancashire for a collab – and exhibition – informed by industry, hard graft and a desire to look sharp on street corners.

To get your head around the significance of the C.P. Company and adidas Spezial collaboration collection – launching on 14th October, with a 50 years of C.P. Company exhibition to accompany it – you have to look first at a tale of two cities. Well, a town and a city. First, the northern Italian city of Bologna.
In 1970s radical Bologna, designer Massimo Osti had a vision for streetwear that was informed as much by the city's heavy industry and hard graft as it was by its inhabitants' desire to look sharp on street corners and in clubs. C.P. Company came out of the Bologna counterculture, but also the simple fact that its workers had to wear what would become the company's trademark goggles to protect them from contaminated, polluted workplaces. Osti viewed himself as both designer and engineer – a thrillingly Italian way of looking at things.
Next, the northern English town of Darwen, East Lancashire, where C.P. Company's 50-year exhibition, titled Cinquanta, takes place. Where Bologna had industry, by the 1970s and ​'80s Darwen had only a history of industry. Unemployed youths replaced the communion of working in the cotton industries with, instead, the twin peaks of acid house and football culture. Taking advantage of new developments in international travel, serious East Lancashire geezers headed over to Italy on football tours and made light work of Italian leisure wear brands. Just don't ask about the methods – these Italian jobs, bringing gear back over to the North, are still spoken of in hushed tones.
Not that Massimo Osti minded. Osti was only too delighted to find his experimental Italian clothing take on a whole new life as English streetwear. As his son, and current president of C.P. Company, Lorenzo Osti, puts it in his introduction to the exhibition: ​"thanks to a group of northern individuals, it exploded as a global, cultural phenomenon. The adoption of C.P. Company as part of the casual uniform and its visibility on the stadium terraces ignited an unseen desire for the brand at such a fast-paced velocity that, even in the pre-Instagram era, it was considered viral, quickly crossing the UK borders. These men showed unconditional loyalty to C.P. They made it part of their culture."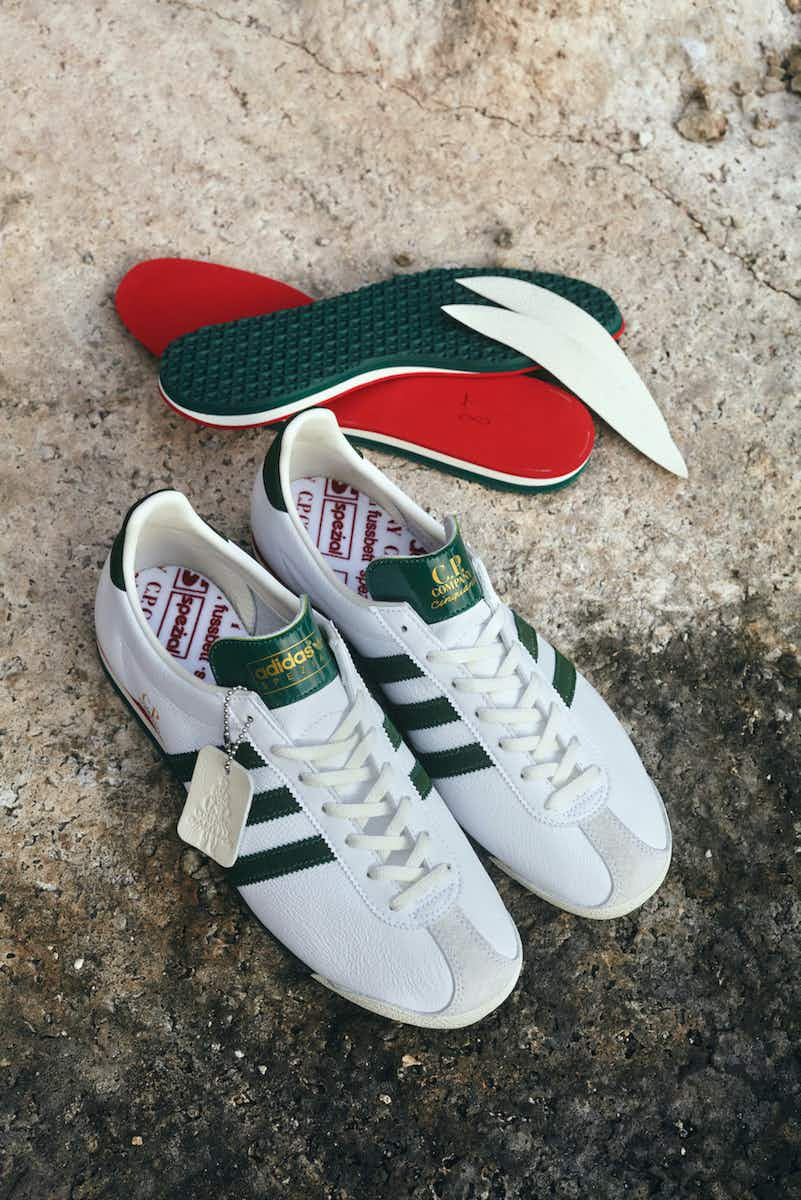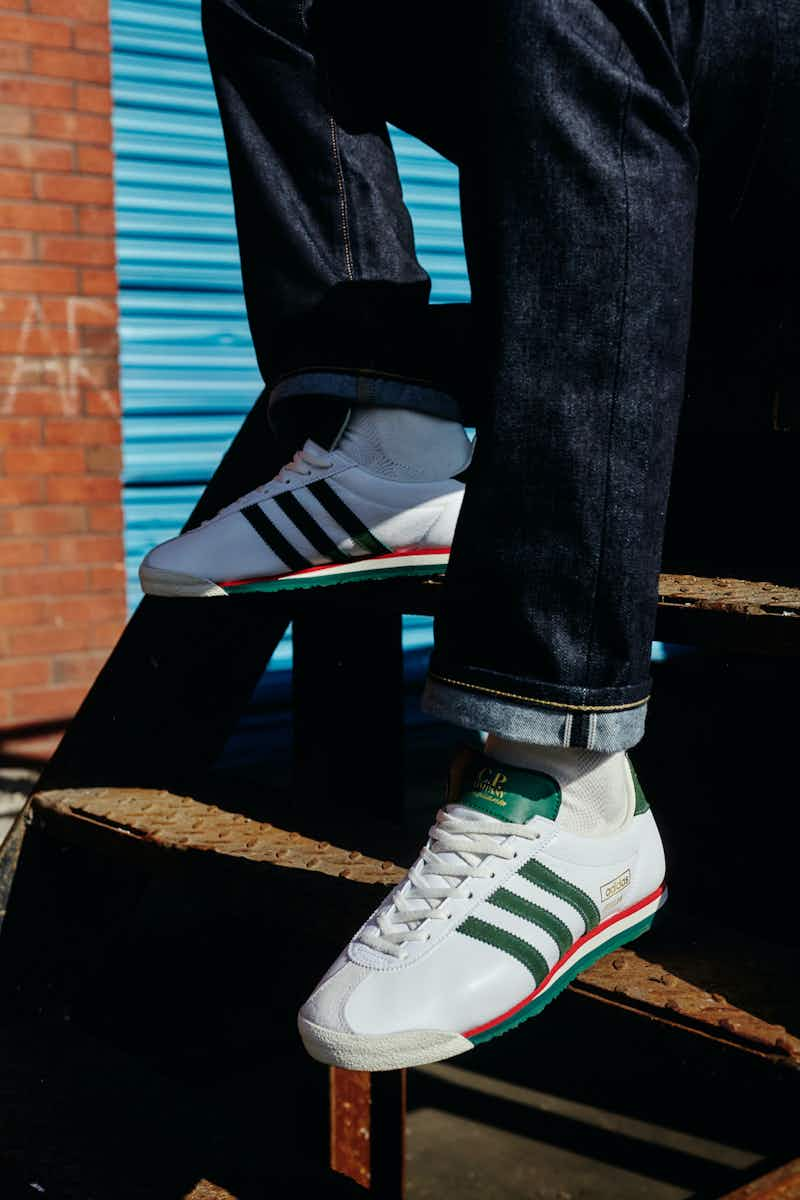 Gary Aspden, born in Darwen, was one product of that culture. An adidas lifer since he began work with the brand in the early 1990s, Aspden is both an influential Instagram presence and chief curator of adidas' Spezial line. Now, he has helped bring the Cinquanta exhibition to his hometown.
"I personally see many parallels between both companies' founders," explains Aspden. ​"Adi Dassler and Massimo Osti. They were working in different countries in different eras but I believe there to be numerous commonalities between these pioneers in their philosophy and approach."
More than this, the ​"core audience of both these brands is very similar – particularly in the North of England." When C.P. Company came in to begin planning the exhibition, Aspden notes that Italian executives were shocked to see so many locals wearing the brand. Aspden helped coordinate bringing Cinquanta to Darwen, with proceeds going to local homelessness charity Nightsafe and the show forming part of the British Textile Biennial – a regional festival of exhibitions, commissions and performances joining the dots between the area's textile past, fine art and pop culture. Or, as key local artist and catalyst Jamie Holman puts it, ​"football hooliganism as textile heritage".
The Cinquanta exhibition is in the auspicious surroundings of Darwen market's now disused basement car park – having grown up nearby, I'd never before noticed the car park's excellent (though rain-flecked) 1970s concrete exteriors until now, decked out in C.P. Company posters. A windy Victorian town centre surrounded by the Pennines, the market is overlooked by the offices of the town's fairly new Red Wall Tory MP, the imposing gothic Old Chapel Wetherspoons, and private hire firms with names such as Chippys and Rapids.
A member of the festival staff, Jason, beaming on the door as he scans your QR code, points out that of the thousands of visitors so far to the exhibition, plenty have been from Scotland, Liverpool, Oxford and the capital. ​"From head to toe you can see that people have really been making an effort" he enthuses, ​"showing off what C.P. they've got. It's been absolutely top."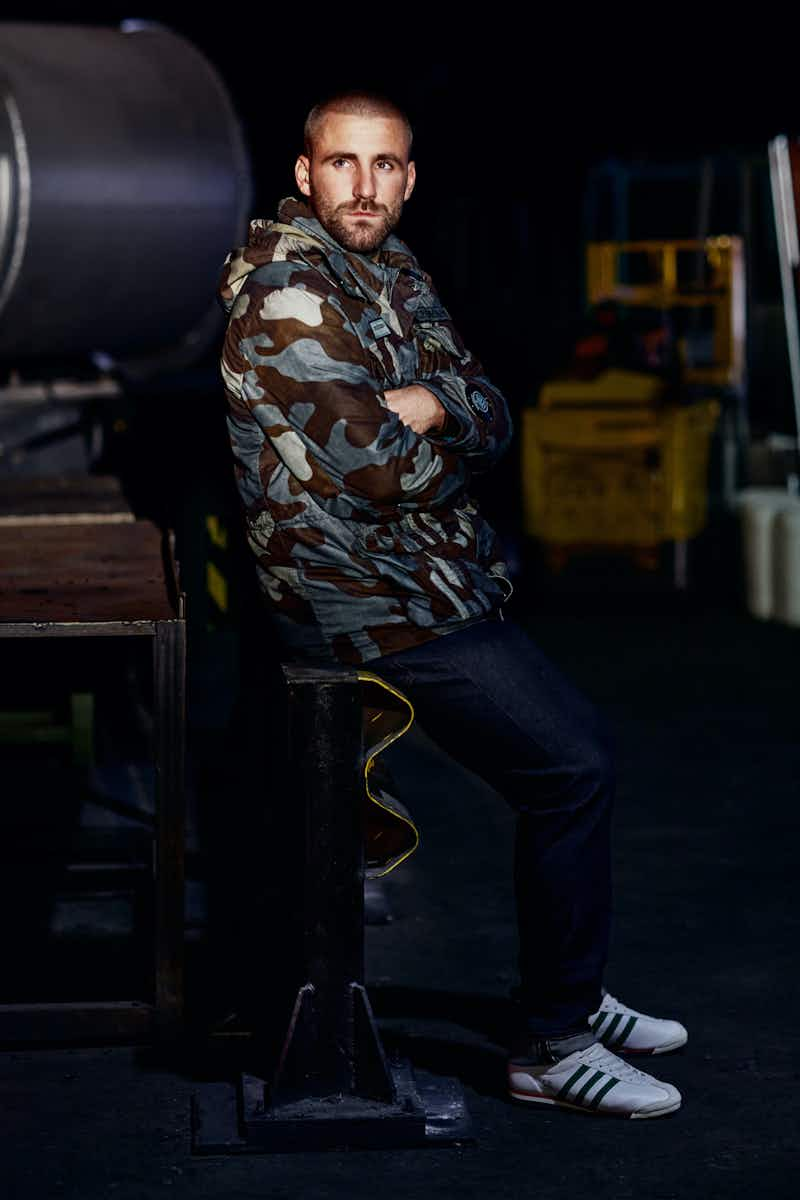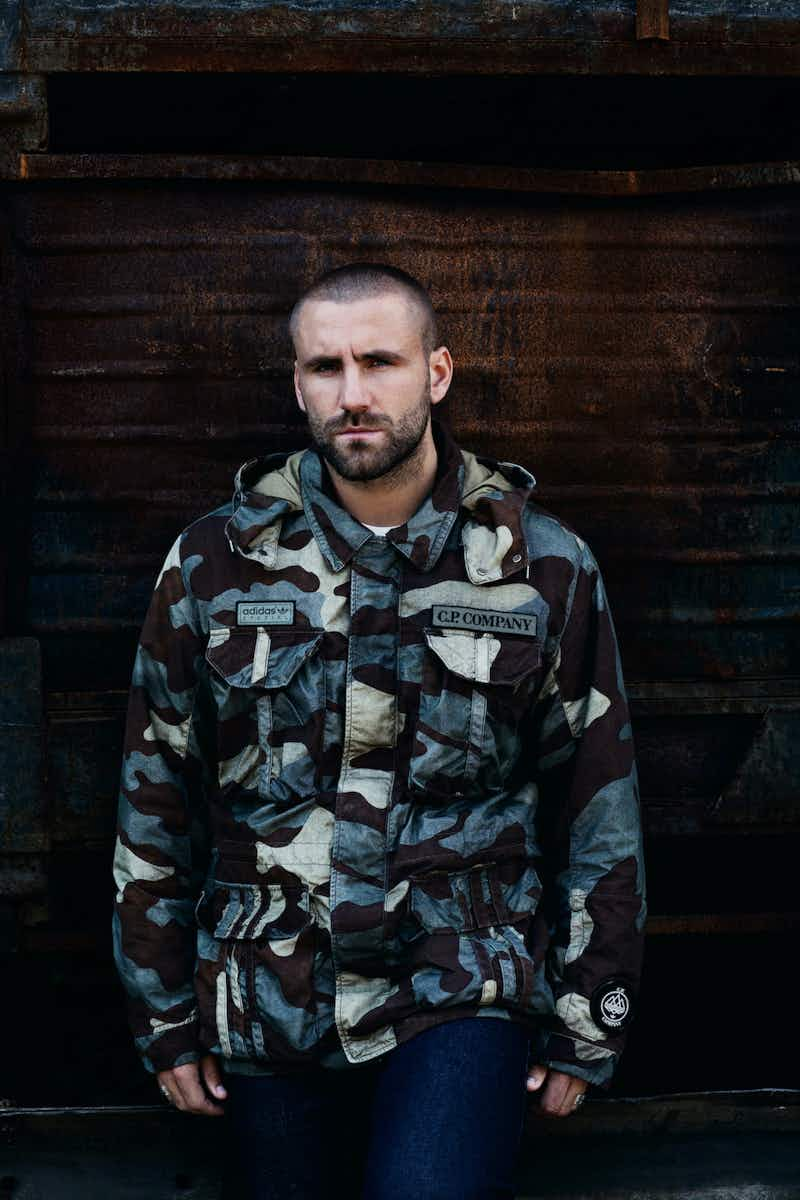 The concrete exhibition space is remarkable – imagine a rave in here – and archive C.P. pieces are held suspended in large, transparent filing units that you can rifle through. We're walked through the history of C.P., where photographs of impossibly cool Bologna intellectuals and designers from the dawn of the company, are shown dancing, eating, listening to records and, crucially, smoking.
While talking about climate action is pretty zeitgeisty for brands now, C.P. Company were up to this stuff in 1989 – Osti insisting that the company support the Rainforest Foundation and making clothes that, displayed here, look incredibly smart while making an ecological point. There's even a cape that turns into a tent (infinitely less practical than it might suggest, but do I want one? Yes).
The centrepiece, though, is of course the first view of the C.P. Company x adidas Spezial collaboration. The Italia SPZL sneaker updates a 50-year-old silhouette, the Spezial swing tag embossed with C.P.'s sailor graphic. It's the reworked Haslingden jacket, however, that is attracting the most attention in the room today. One of the main staples of adidas Spezial's outerwear collection, the Haslingden jacket's recognisable shape of combat pockets and hood now appears with striking 1970s Italian camouflage print. The jacket has also been constructed from 50 Fili – a C.P. Company signature fabric.
On 1st October, Darwen punters woke up to a new neighbour in the town centre – a giant mural of England left-back and 2021 hero Luke Shaw. ​"He was incredible in the Euros although I was considering approaching him for this project even before that," buzzes Aspden, ​"For me, the current England team is the best I have seen in my lifetime, and they are great role models."
The mural, a recreation of a photograph by legendary northern music photographer Kevin Cummins, runs the full height of a giant, old 1897 disused bank. It's worth noting, this is in a minority of abandoned buildings in a town that's finally moving on from the kind of place where people talk about regeneration to where it's happening naturally; a genuine weekend destination for East Lancashire with a wine bar, brewery tap bar and live music venue in Sunbird Records.
"For me, the likes of Sunbird Records are providing a service to the town so we opted to invest in them and do the C.P. Company private view after party there with Goldie DJing alongside local DJ Gilly."
"I'm optimistic for Darwen now," Aspden reflects. ​"More than I have been in some time."


More like this