Tyler, The Creator
Music

Tyler, the Creator's LA festival is just too much fun.
Music

The best contemporary music – updated weekly.
Music

Rap shows used to encourage a play-it-cool attitude. So why have they become more like punk and metal gigs?
Music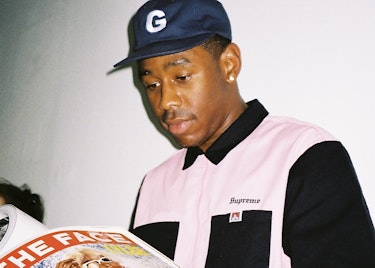 We celebrated the wild imaginations of Tyler, the Creator and Lava La Rue at a DIY spot in Brixton Village.