13 books to snuggle up with this autumn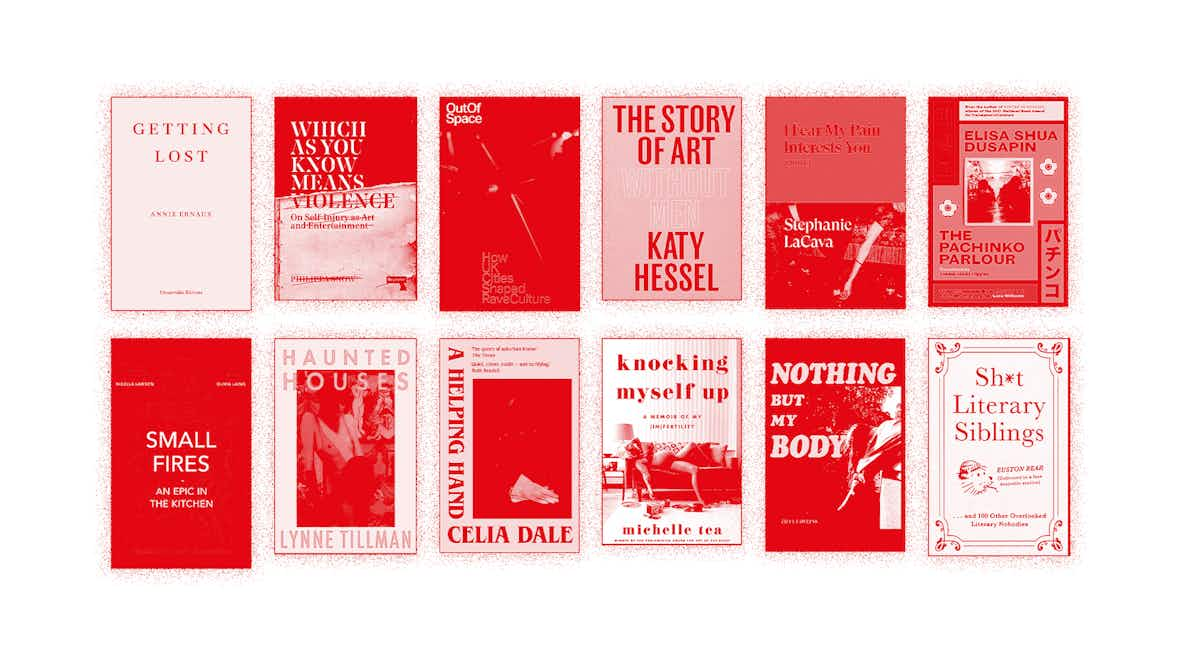 Anna Cafolla selects page-turners to spook and satiate the senses, from Jonathan Nunn's London food odyssey to Philippa's Snow's analysis of self-injury as entertainment, with a healthy dose of sexy salaciousness thrown in via Annie Ernaux.

Welcome to autumn, and to a round-up of books that feels almost painfully on theme: expect comfort food, (Freudian) ghosts, graveyards and lots of smut to escape into. As the leaves turn and reality sets in after a reckless summer, you'll also find celebration and consideration of the – seemingly – mundane in this month's column, as well as a healthy dose of salacious spookiness.
Given the weather's turning, too, I'm seeing more art again. On a recent visit to the Barbican's vast retrospective of Carolee Schneemann's work, I saw a selection of books and magazines from her personal archive. The impact of Virginia Woolf's The Waves on Schneemann's practice was noted by the show's curator – it's regarded as her most experimental work, which I had some trouble getting through a few years ago, but I loved the show so much that I plan to give it a reappraisal.
Autumn, I think, is about rediscovery and recentering, too. A recent episode of the podcast Literary Friction is themed around that, to coincide with the launch of the Picador Collection, which is bringing seminal titles back into print for a new generation of readers. They interview the astute Antiguan-American writer Jamaica Kincaid, who has five books in the collection – it's an affirming conversation with an expansive, exquisite, once-in-a-generation voice and a call to stay curious.
From Lynne Tillman's foray into girlhood, a tour of London's lesser celebrated ways of feeding itself and a survey of women overlooked in art to Annie Ernaux's provocative, unedited diary, there's plenty of thrilling pages to flick through in the pruning days.

Haunted Houses by Lynne Tillman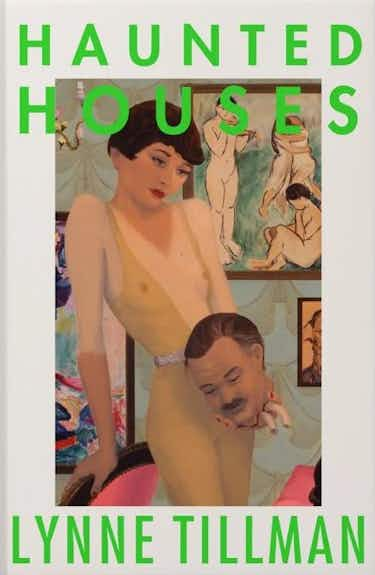 I want to wallpaper my entire flat with the artwork that adorns the Lynne Tillman books reissued by Peninsula Press. Their latest re-release, Tillman's 1987 novel Haunted Houses, uses a detail from Hilary Harkness' sumptuous Girl With A Basket of Flowers painting, and it's as uncanny and alluring as what's inside.
Everybody's got something to hide, and we're all terrorised by something. ​"We are all haunted houses," H.D wrote in Tribute to Freud, which is Tillman's epigraph – and for sure, the ghosts that haunt her three young protagonists are Freudian. The cultural critic, author and American literary figurehead sketches the stories of Grace, Jane and Emily as they come of age in New York, in dark, disarmingly funny ways. The neuroticism of family ties, friendship lifelines and the disorientating drift into womanhood are captured with Tillman's deceivingly simple prose that right hooks you unawares with incisive observations.
"Childhood ends in all different ways," she writes. With astute consideration and wit amid bleakness, Tillman shows us how girls becoming women must choose to yield or rebel – against family, gender and society.
Peninsula Press, £9.99

London Feeds Itself by Jonathan Nunn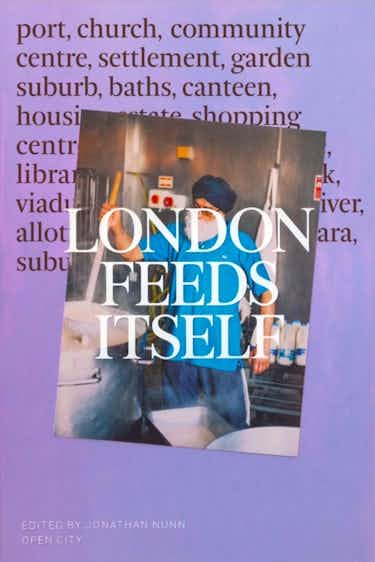 East London baths for borscht and salt beef; a Hackney lunch club for the Chinese community's elderly; a housing estate's beating heart chippie; Peckham's forgotten arcades. London Feeds Itself presents a version of the city far away from fancy restaurants – one that exists in marginal spaces and means so much to its various communities and their bellies.
From the editor of Vittles, the must-read newsletter revolutionising food writing, comes a book just as enriching and hunger pang-inducing. Jonathan Nunn's London Feeds Itself is a collection of 25 essays from writers like Ruby Tandoh and Rebecca May Johnson – the latter whose book is also included in this column – that deftly links eating with architecture. The book, published by architecture education organisation Open City, is a tapestry spun with shared experience to build a bigger picture of how urban conditions and gentrification shape how we eat, feed and produce. Jeremy Corbyn makes an appearance, too, writing about allotments (I had the pleasure of trying his fig jam from his own Islington allotment once!). This is also a beautiful book, printed on gorgeous paper and featuring illustrations, maps and photography.
I also really enjoyed the first instalment of Isaac Rangaswami's (@caffs_not_cafes) series on Vittles exploring the UK's caff culture – first stop, Swansea and the country's last surviving Kardomah cafe.
Open City, £18.99
Getting Lost by Annie Ernaux (translation Alison L. Strayer)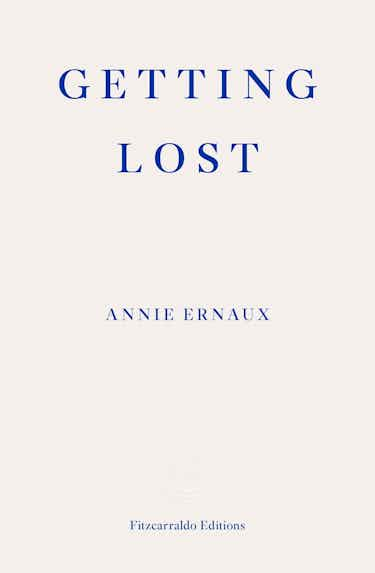 In 1988, one of France's most vital, clarifying literary voices Annie Ernaux went on a junket in Soviet Russia. In Leningrad, she met and struck up a secret love affair with a younger, married Russian diplomat that stretched into 18 months of passion, heartache, tense nights waiting by the phone and trysts she hoped would recreate that first intense night together. Fitzcarraldo Editions has now published the book in English – Ernaux's unedited diary – that she wrote 32 years ago.
Getting Lost tells the story of an intoxicating, all-consuming liaison that spawned two great pieces of literature: this, and Simple Passion, her narrative retelling of the same relationship. Getting Lost is desire heaped on desire – sex, loneliness and obsession shorn of shame. This siege on the senses is what makes Ernaux's writing on sex so monumental. ​"I realised that I'd lost a contact lens," she writes. ​"I found it on his penis." Though probably one of the heftier of her 20 or so books, it's a feverish, torrid read.
Fitzcarraldo Editions, £12.99

Small Fires: An Epic in the Kitchen by Rebecca May Johnson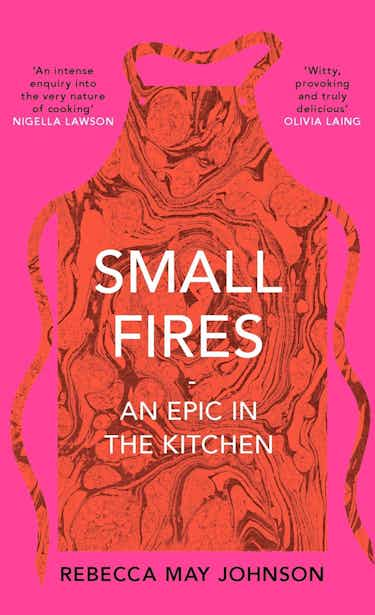 A memoir that percolates atop a burning stove, Small Fires is Rebecca May Johnson's exhilarating exploration of the kitchen: reclaiming the domestic space as a place for crafting yourself and your experience of the world, of fulfilment, pleasure and revelations big and small. It's an intimate, fast-paced, and exuberant consideration of cooking, and Johnson revels in the use of exclamation marks in a way that I very much relate to! With citrus sharp wit and thoughtful social commentary, she shows us how revolutions can bloom in the gaps between the pots and pans, spattered with the velocity of a tasty spaghetti sauce.
Pushkin Press, £14.99

I Fear My Pain Interests You by Stephanie LaCava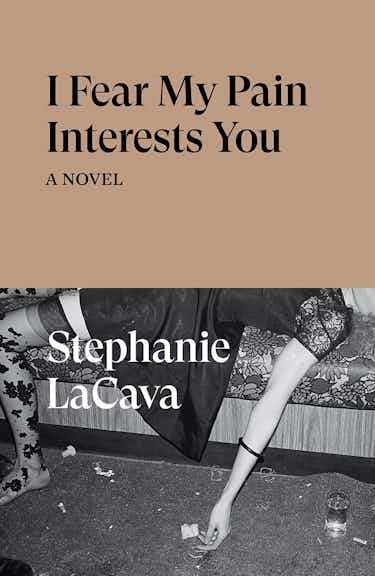 Margot is our protagonist, born into an American music dynasty – her divorced parents are famed punk musicians, her grandfather a jazz legend and grandmother a dancer. Margot herself is an actress, who also has a rare condition which means she can't feel physical pain. ​"You're addicted to people who ignore your needs," she's told.
Absconding from a New York steeped in family troubles and romantic degradation, she arrives at an empty house in Bozeman, Montana, with little to no plan. What comes next is a visceral, exorcism-like exploration of a body blunted to pain and a mind moulded by generational trauma, lust, and dysfunction. It is sensual, slippery and stylish in rigour – a cool and hypnotic style of writing that bloomed in Stephanie LaCava​'s debut, The Superrationals.
Verso Books, £9.99

A Helping Hand by Celia Dale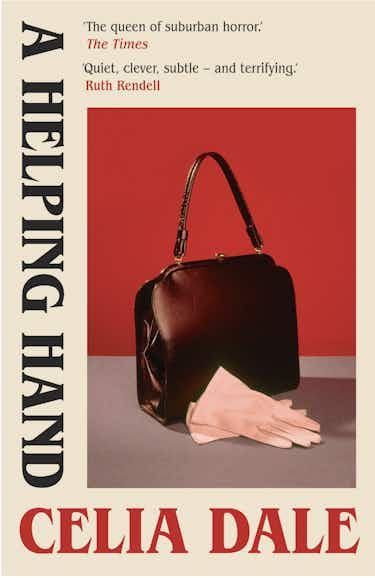 When an old relative who lives with Josh and Maisie Evans dies, the middle-aged couple inherit her estate and head off on holiday to Italy. Here, they meet Mrs. Fingal, who's at odds with her own family. As the couple bond with the wealthy widow over ice cream, they decide she must move in. From here, politeness and respectability becomes a sheath for a domestic nightmare.
First published in 1966 and now reissued by Daunt, Celia Dale's A Helping Hand is an under-appreciated influence on contemporary crime and mystery novels. The domestic setting is made quietly sinister, cups of tea soured by greed. With stealthy prose, Dale spins a story of kindness exploited, in a totally beautiful, terrifying suburban horror.
Daunt Publishing, £9.99

The Story of Art without Men by Katy Hessel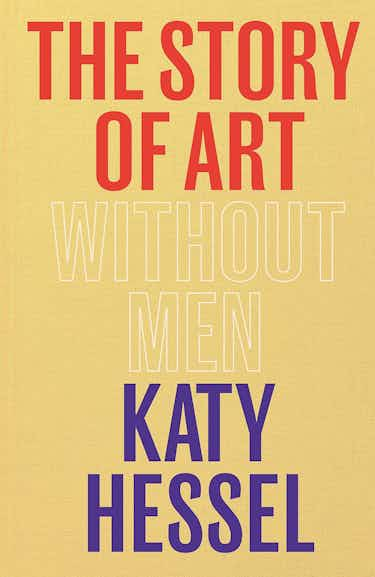 Katy Hessel runs the brilliant @thegreatwomenartists Instagram account, which chronicles the gender gap in the canon of contemporary art. Now, she presents a 500-year survey of photography, painting, sculpture, performance art and visual media that lifts women and their contributions up with clarity and passion. There's as much sobering and invigorating revelations as there is surprise and pleasure to be found in the pages of Hessel's accessible, joyful writings.
I was really excited to be introduced to Gertrud Arndt, who left the Bauhaus course because of her male contemporaries' hostility, instead turning to photography and themes of disguise à la Cindy Sherman. Women lost to the annals of time are animated by Hessel's attention to exquisite details amid the wars, social upheavals and cultural scenes these artists worked within.
Penguin, £30

The Pachinko Parlour by Elisa Shua Dusapin (translated by Aneesa Abbas Higgins)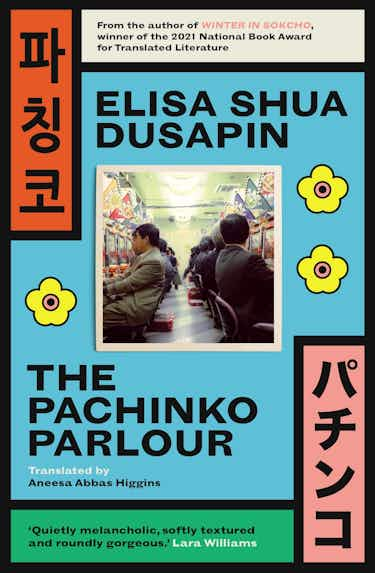 We meet Claire in a swelteringly hot and even more mentally stifling Tokyo. She has arrived from Switzerland to visit her Korean grandparents, who are part of Tokyo's Zainichi community and who have lived in Japan since fleeing the civil war in the ​'50s. Unable to connect with her Korean-speaking elders, she drifts around the city, plays Tetris on her phone and listens to the flurry of sounds from the family-owned pachinko parlour next door.
Eventually finding work as a tutor, Claire's pupil, 10-year-old Mieko, faces being sent away to Swiss boarding school, ostracised by his peers for his oddball family. Claire and Mieko find an affinity as outsiders in this meditative, melancholic novel about belonging and identity. It's a story held by many in the diasporas contending with their heritage and own sense of self, cast in Dusapin's crisp prose.
Daunt Publishing, £9.99

Knocking Myself Up by Michelle Tea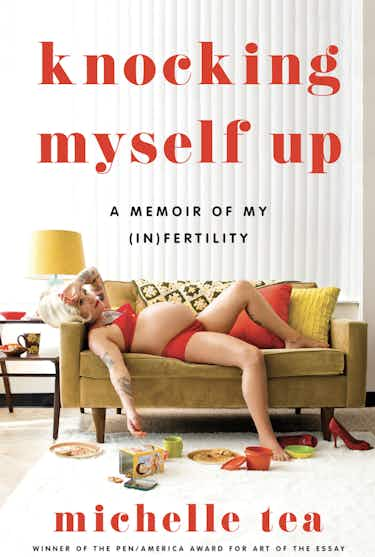 What does it mean to ​"conjure a life, and in the process, deeply unsettle my own?" Michelle Tea asks, starting off her latest memoir with the decision to have a child as a 40-year-old, single, queer woman.
The author of cult favourites Valencia and Against Memoir has never been interested in telling neat stories or giving terse solutions to nebulous issues. Knocking Myself Up is a nuanced and moving look at queer pregnancy with her signature style, candour, and pitch black humour. Referencing the work of Maggie Nelson and Ariel Gore, Tea interrogates the ​"labour industrial complex", the trials and tribulations of IVF, the gore and pleasure of pregnancy, and her own relationship with her body.
Even if you're nowhere near considering children or are happily child-free, Tea's candid personal storytelling and generosity when it comes to opening up contemporary queer and trans politics is irresistible. If anything, know this: turkey baster + a baby drag queen as a sperm donor = no dice.
HarperCollins, £20

Which As You Know Means Violence: On Self Injury and Art as Entertainment by Philippa Snow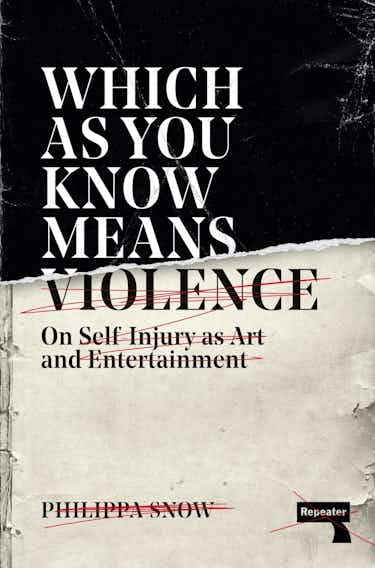 From Jackass to John Waters, self-injury is a pervasive mode of entertainment. In svelte and smart analysis, cultural critic and writer Philippa Snow finds throughlines from larger-than-life American TV pranksters to feminist performance art in Which As You Know Means Violence (the title is borrowed from a message Hunter S. Thompson left on Johnny Knoxville's answering machine not long before his passing).
Snow – who writes for Artforum, Vogue, and other titles as a critic – has a witty and sleek style, approaching the subjects of life, art and performance pushed to their extremes with sensitivity and care. This is a book about pain and hurt that, somehow, is both provocative and immensely pleasurable to read.
Repeater Books, £10.99

Out of Space: How UK Cities Shaped Rave Culture by Jim Ottewill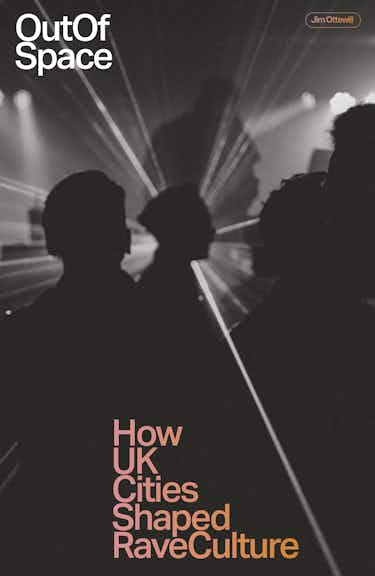 Descend into a subterranean dive in Sheffield for dawn-breaking house, then duck beneath the railway arches of Glasgow where techno thrives. In his book, Jim Ottewill plots how urban landscapes have shaped rave culture as we know it. In a robust retelling of rave history, we travel from Glasgow to Margate and familiar dance music meccas like Manchester, all the way to surprising enclaves for pulsating electronic scenes like Coalville and Todmorden.
As gentrification, lack of funding, stifling politics and the pandemic continue to pummel nightlife, it feels all the more poignant to chart the past and present of raving, while questioning what's next. With lively and forensic research, clarity of thought and a passion for keeping clubbing's resilient spirit alive, Out of Space is less of a commemoration and more of a rallying cry.
Velocity Press, £11.99

Nothing But My Body by Tilly Lawless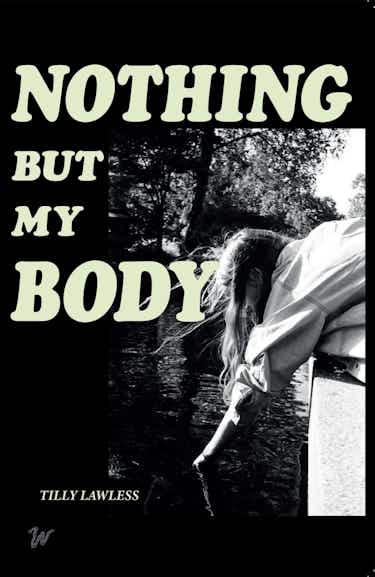 A queer sex worker in Australia treads through breakups and lust across a tumultuous year set amid 2019's bushfires and a global pandemic, through Sydney, Berlin, Orange and Bellingen. Sex work forms the book's continuous thread, with sparklingly lyrical prose from debut novelist Tilly Lawless that refuses to shy away from the intricacies of the topic.
"People always ask if I enjoy the sex I have with clients or if I have to fake it, as if the two are mutually exclusive and the interplay between them isn't more complex. In actuality, it depends," says the unnamed narrator. ​"And I'm not sure what people are threatened by more – that I don't always love it, or that I don't always hate it."
It's a vulnerable story that considers the body, our notions of love, and community. This is the first book to be published on Worms magazine's imprint, which strives to uplift the work of experimental, underrepresented writers. Worms' fifth issue is out now, featuring Saidiya Hartman, Lynne Tillman, Jenny Zhang and more.
Worms, £14.99

Shit Literary Siblings by The Fence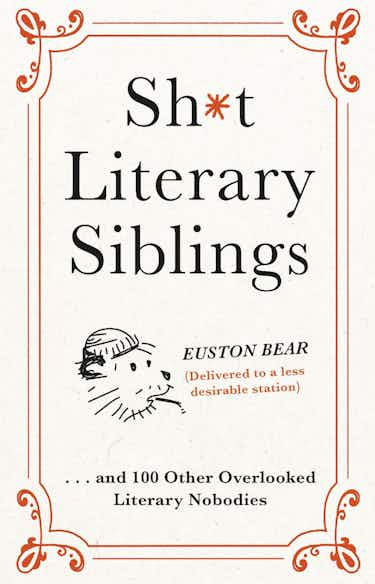 Literature is populated with worthy heroes and unforgettable villains, femme fatales, brooding hotties and retroactive gay icons. Shit Literary Siblings celebrates the mundane figures, and the characters that, until now, were destined to lurk in the wings – Donna Quixote, Todd Gatsby, Hubert Humbert included. This book of unhinged and redundant rellos comes from The Fence mag team, who bring us incisive, inspired features like an investigation into people with unfortunate and notorious names via Linkedin and a meditation on the worst Tesco in London.
Headline, £12.99


More like this