'

Beanpole': giving queer desire a voice in Soviet Russia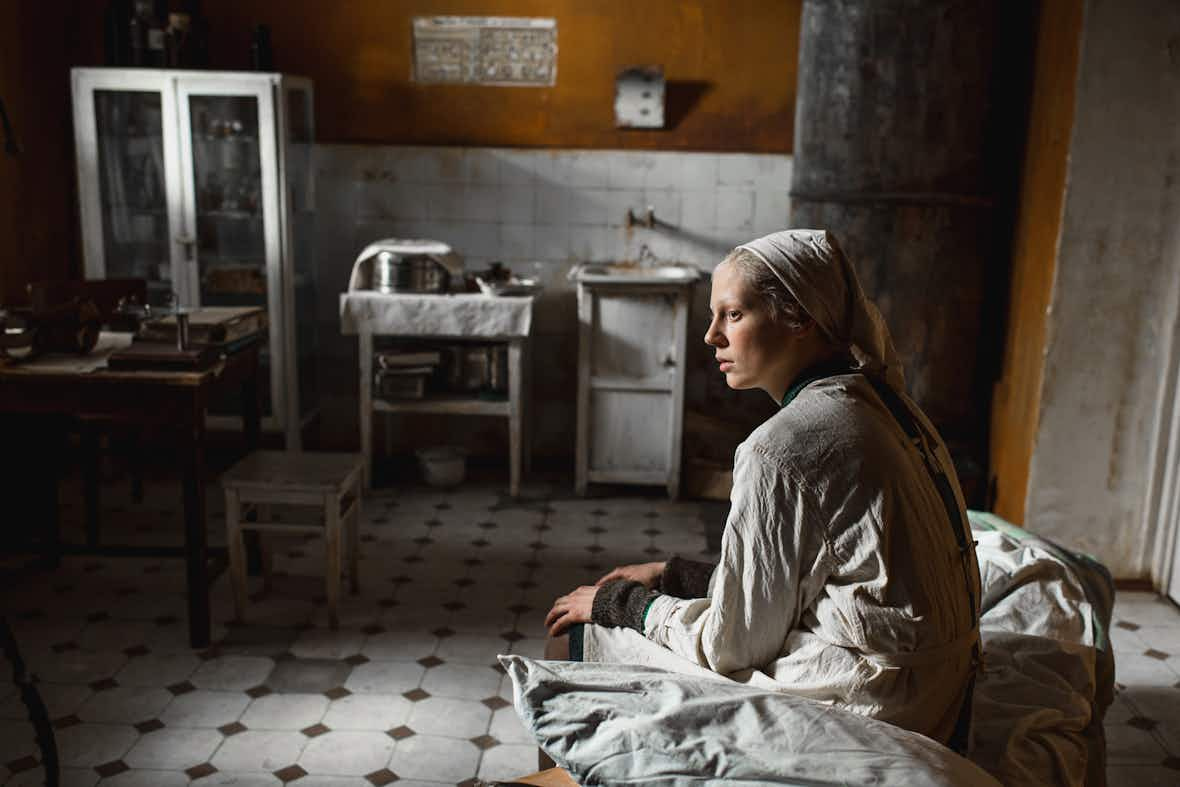 Review: Russia's Cannes winner is a moving exploration of forbidden love.
Rat­ing: 4⁄5
In the stunning Russian indie film Beanpole, everything is in fragments. It is post-World War 2 Leningrad and the city's in ruins. Most troubling of all are the human psyches which are broken. Yet the second film from young director Kantemir Balagov, which won Cannes' Un Certain Regard Best Director prize, is also a tribute to how the most desperate circumstances can foster affection and love.

Iya is the tall and slender ​"beanpole" of the film's title, a nurse who spends her days easing the suffering of soldiers. Her life is irrevocably altered by a tragic event, as well as the return home of her impetuous friend Masha from her military service in Berlin. Bound by the whiplash of wartime, the pair become deeply connected in a singular bond which ricochets between erotic tenderness and intense anger. When Iya and Masha meet a couple of would-be suitors, the two young men get a drink thrown over them and a broken arm for their trouble.
Queer audiences may be particularly attuned to the subtleties of their tortured, tangled relationship, in which looks held a second too long bring to mind the furtive lesbian desire in Céline Sciamma's Water Lilies and Todd Haynes' Carol.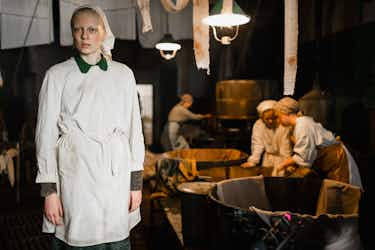 Iya and Masha are more than fascinating and complicated anti-heroines. They reinforce Beanpole​'s clear desire to present an alternative view of post-wartime Russia to the country's government-sanctioned depictions that centre men. Director Balagov was inspired by The Unwomanly Face of War by the Nobel-prize winning Russian author Svetlana Alexievich, which presents astonishing oral histories of WWII by women, locating them as central to this effort.
In the necessarily clandestine romance between the Iya and Marsha, beautifully depicted in the film's lush cinematography, Beanpole also puts queer desire as a central part of Russian history and womanhood. That stands for a lot given that Vladimir Putin views LGBT+ people as a menace to core Russian values, as well as forming a crucial addition to a still-young tradition of queer cinema in Russia, a country in which LGBT+ films are rarely made – and those that do struggle to get shown.
Deservedly, Beanpole was selected earlier this month to to represent Russia in the 2020 Oscars' best international feature film category. That's a kind of poetic justice, and a testament to the progressive youth of a country that is modernising despite the best efforts of its leader.
Beanpole is out in selected UK theatres and streaming on MUBI now

More like this