Deep Frieze: The Fence take us to London's biggest art fair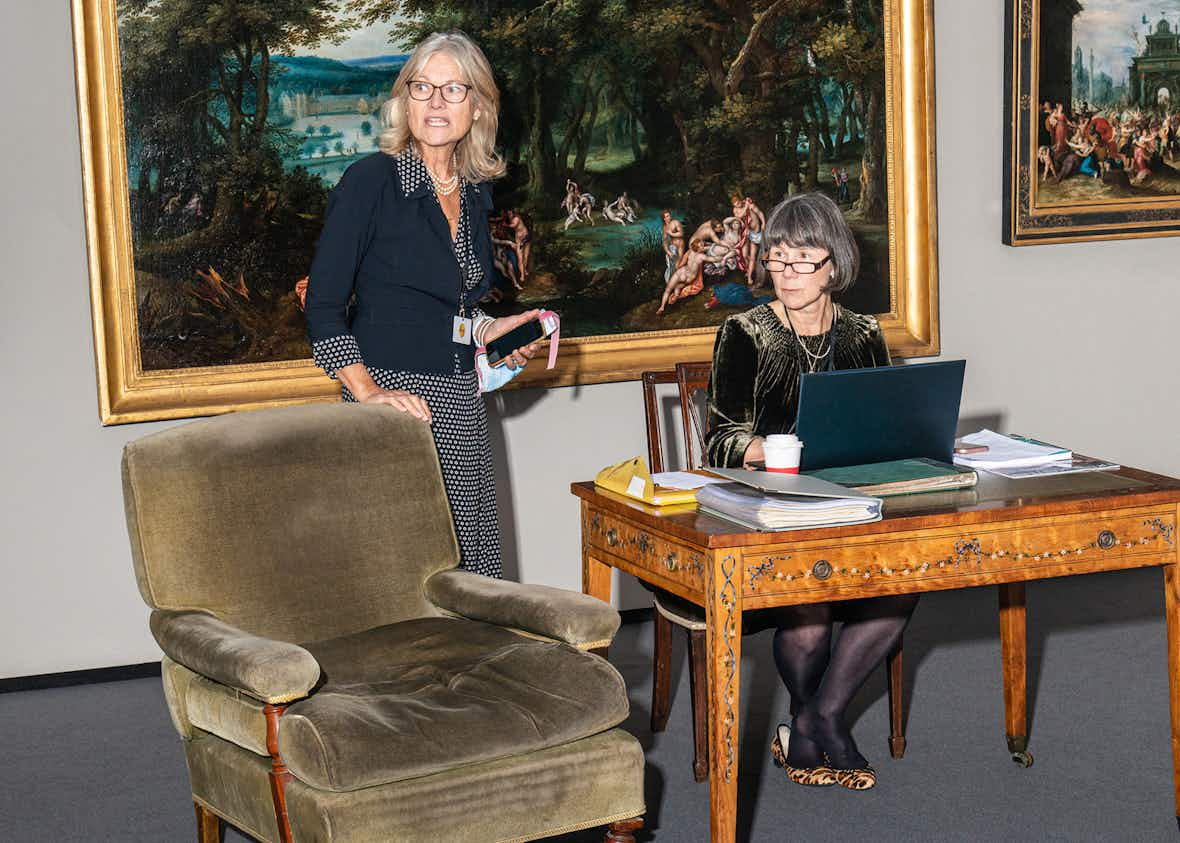 The Fence is London's second-best magazine: an independent quarterly that publishes witty essays, sketches, investigations and insider accounts of powerful institutions. So when it came to deciding who we should send to cover October's Frieze Art Fair, there was only one place to call.
Taken from the new print issue of THE FACE. Get your copy here.

You don't come to the Frieze Art Fair to look at celebrities, that much is sure. Over two days, we saw Boris Becker (the bankrupt ​'80s tennis star), the pop singer Sam Smith (who were walking by themselves) and a man who looked like a grape in a tweed suit, who we were told later was the Duke of Rutland.
Some people are there to look at the art, but most are there to look at the people, to watch rich people watch each other. And it's a strange tribe. There are clipped Parisian men with Veja trainers, silk scarves and receding hairlines, muttering French to each other as they size up nubile assistants; greying, scowling men in Maharishi bomber jackets; elderly, silent men sinking glasses of Ruinart champagne.
For the art world – supposedly a bastion of queerdom – there's an engorged hunk of straight men.
Over the last decade, plastic surgery has become more affordable, more imperceptible, but many of the Frieze pack hark back to the Jocelyn Wildenstein-era of cosmetic enhancements. Faces have become masks: smiles, smirks and frowns are an impossibility; and all around the booths, collectors suddenly loom into your line of sight with a terrifying, Vulcan- like stare.
On the Thursday and Friday we visited Frieze's tented village, the shows were nominally closed to the public and the booths were jammed with VIPs (in the loosest understanding of the term). Intermittently, a tannoy would blare out ​"masks must be worn while you are inside the tent", an instruction that was widely ignored by the greater part of the throng, who ate, drank and chatted away regardless. On walking into one of the marquees, everyone reached for their masks when they saw that the security was enforcing Covid regulations. But once they had passed the jobsworths at the front door, they swiftly discarded the offending items before heading off to enjoy the show.
Among the crowd, uniformed staff would silently move around, placing rubbish in bins, cleaning the cavernous toilets. We watched one of them retreat into a small, Borrowers-like cubbyhole and, when we opened the door, we found an attendant sipping from a plastic glass of water. Clearly not an activity that staff could be seen to perform in public.
For a Western capital, London is notable in that the rich still live next to the poor. Even in Mayfair, at the top of the Monopoly board, council housing accounts for 22 per cent of the stock. But in some ways, Frieze acts as an oligarchical corrective to the city's disjointed planning history: it's a utopia imagined for the super-rich. In a fitting tribute to history, its location is in Regent's Park, a space proposed by George IV, a gluttonous spendthrift whose one redeeming feature was his patronage of the arts.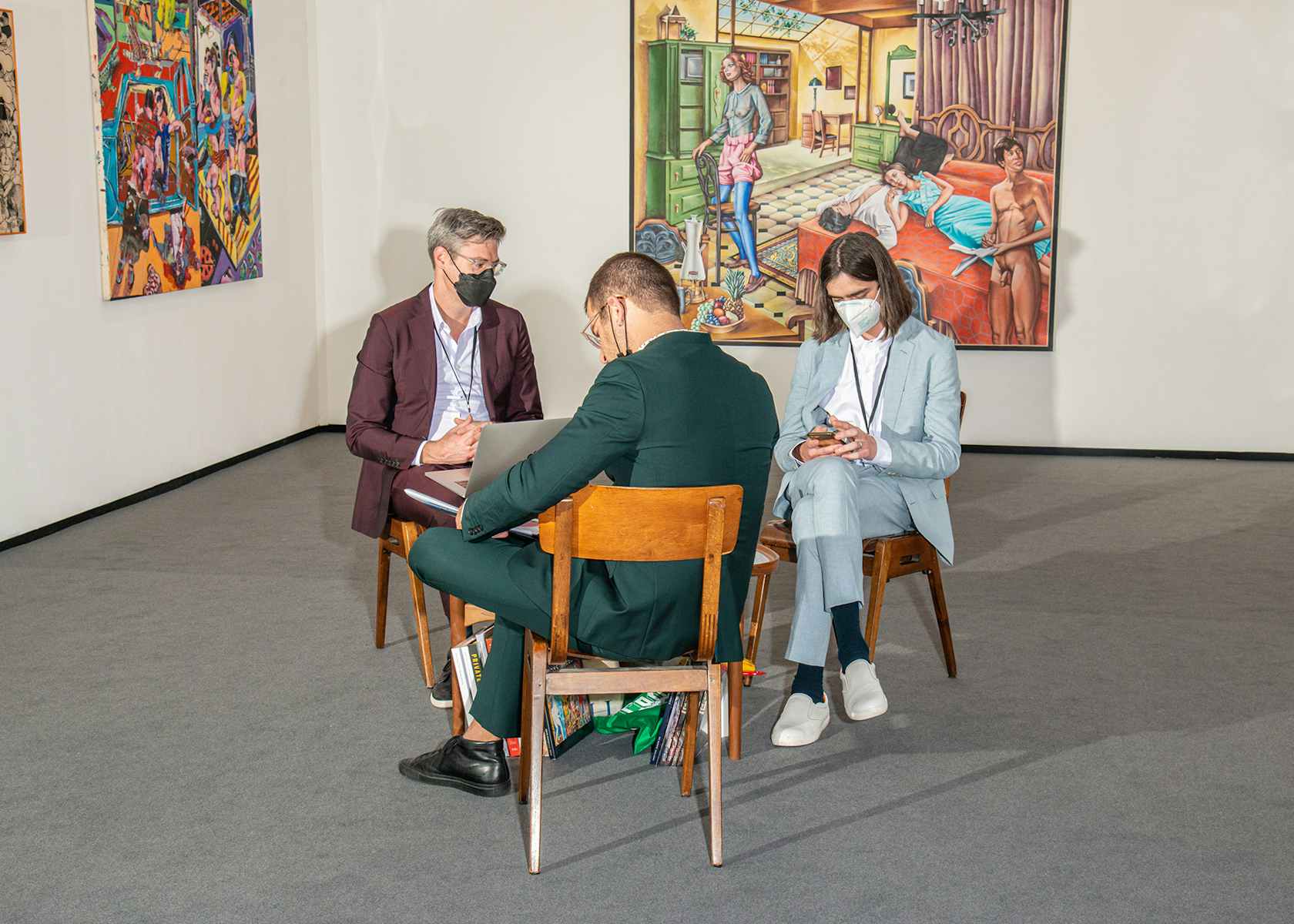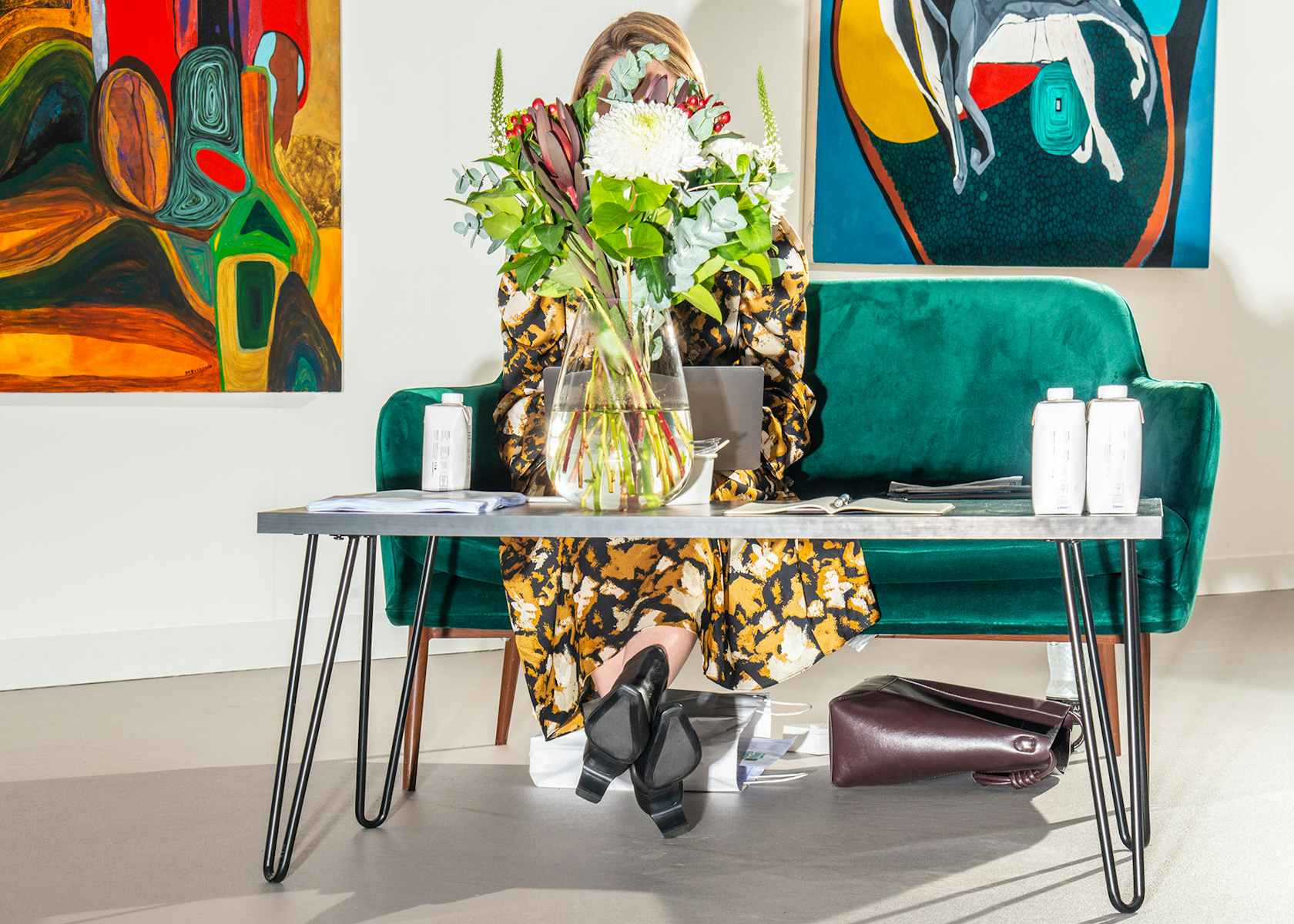 If he was around today, you would probably find King George tucking into a dripping plate of beef wellington in the Deutsche Bank Wealth Management Lounge. The cheapest lunch we could find was a £6.50 egg and cress sandwich from Gail's. We were told that, a few years back, the extortionate price of the pastries led one eminent broadcaster to pocket them without paying.
And as for the tickets? General admission for £46.50 per day at the weekend if you want to get in before 2pm (early bird price). The Thursday-Friday prices? £90-£145.
But Frieze matters. It's the biggest week in the calendar for the London art world. Set up in 2003 by the independent art magazine frieze, the fair now has two separate sites in the park, which are both held in two vast, white marquees. The big auction houses – Sotheby's, Christie's, Phillips – now arrange their sales to coincide with it. Blue-chip galleries like Hauser & Wirth curate special exhibitions at their Savile Row premises.
The original fair, Frieze London, offers fresh-out-the-oven contemporary art. But if you walk 15 minutes across the park through an autumnal promenade, with the trees on either side mellowing to a gentle yellow, you come to Frieze Masters: the staid, stately companion to its jazzy sibling. It has booths selling rare books, a portrait by Francisco de Goya and reliquaries made for the devotion of medieval Swiss peasants.
None of this comes cheap. During the week, the David Zwirner gallery sold a painting by Kerry James Marshall for £1.6 million. Robilant and Voena placed a Picasso drawing for £423,000 with a private collector. But there are no price tags. There aren't even any assistants hovering awkwardly with an iZettle. It's transactions without any visible action. But if you're wondering what the price is, then you definitely can't afford it.
The real action took place on Wednesday, the day before we attended. That's the VVIP day, where, from 11am to 5pm, the top-dog collectors and museum curators pick up the choicest cuts.
It sounds like an episode of Succession played out in real life, so there was no way we were going to be permitted access to the uncrowded private-client inner sanctums. However, we spoke to a friend in the art world who was there that very morning, accompanying a client, and they told us stories to stretch the bounds of satire.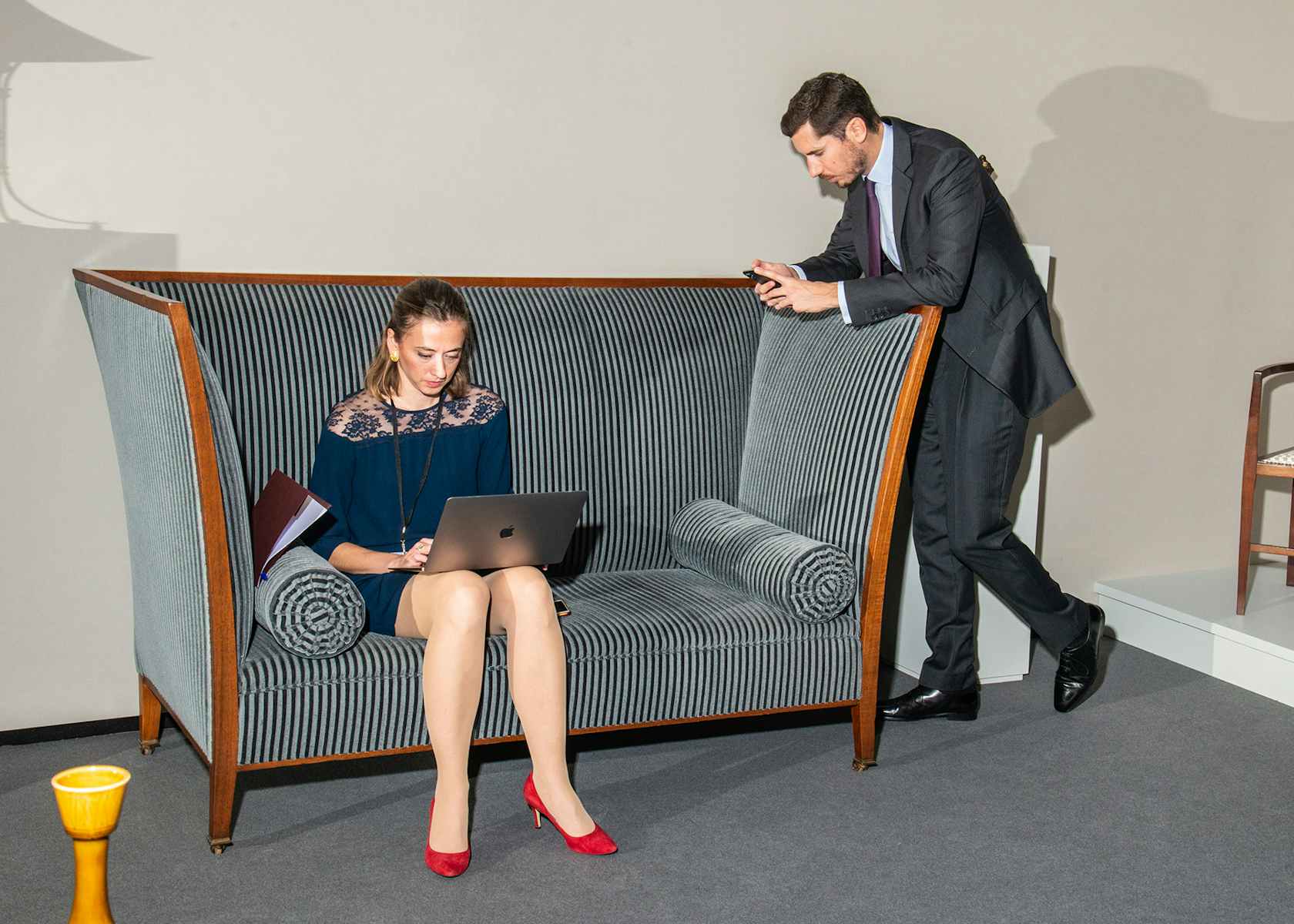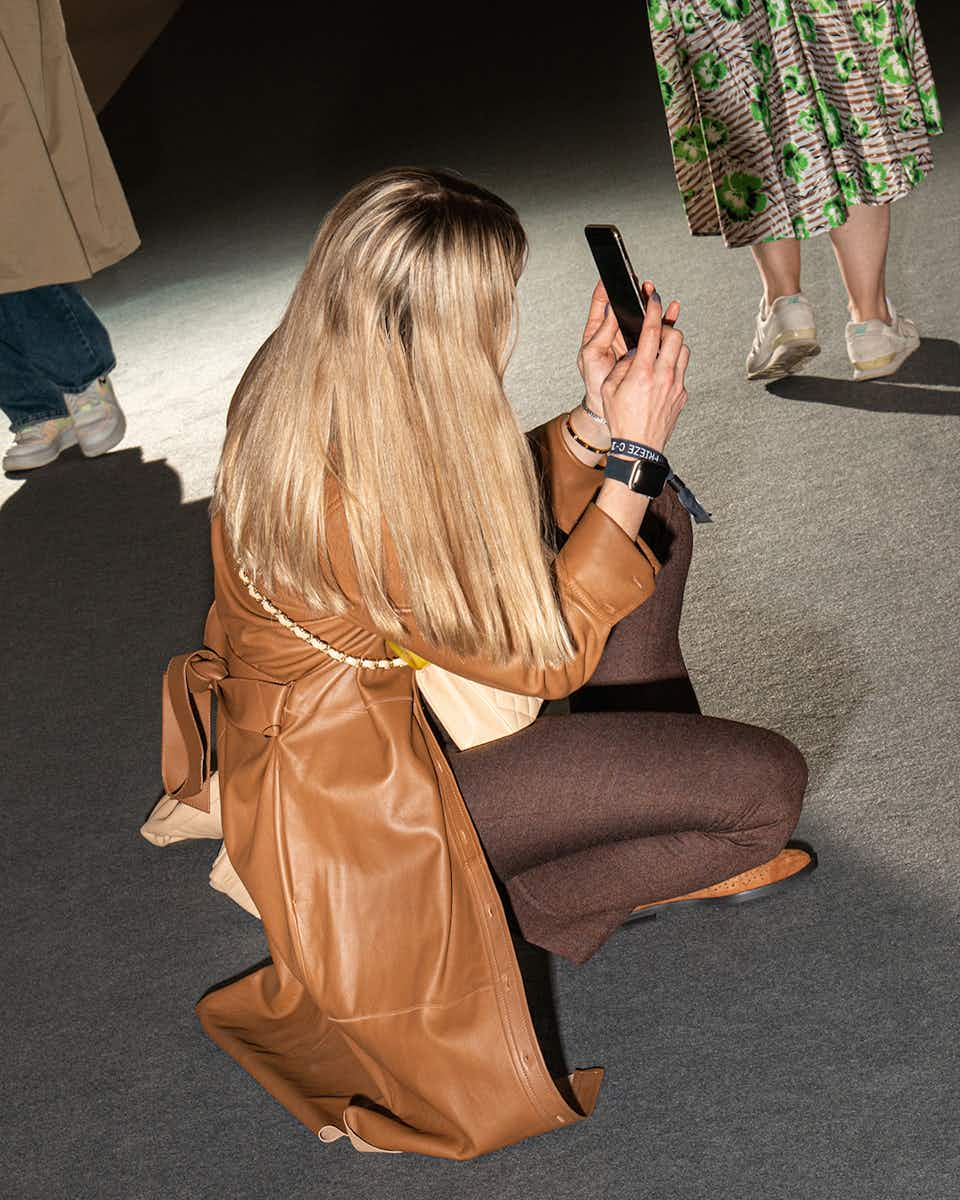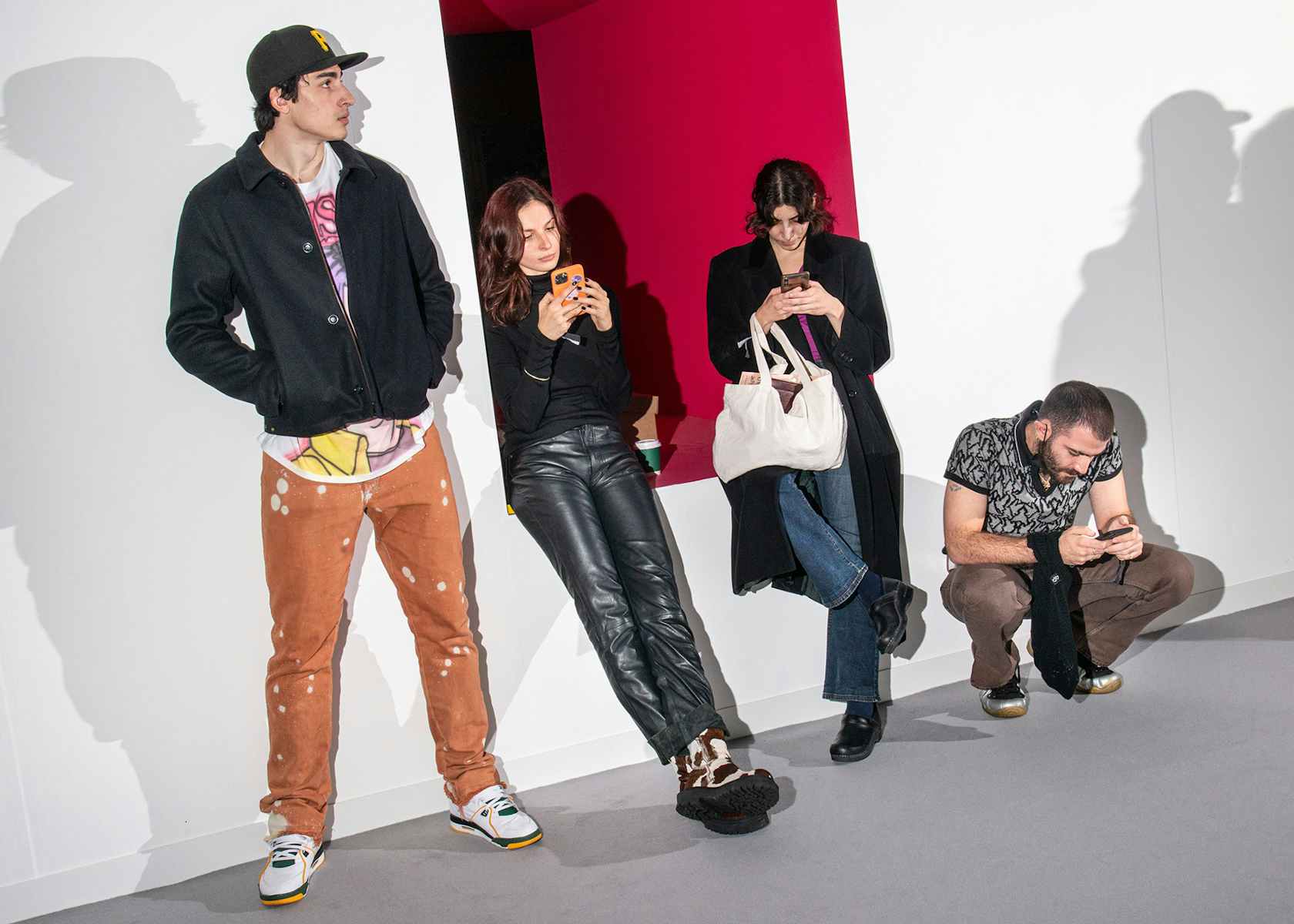 There was the American woman in the BMW VIP lounge who sorrowfully intoned that ​"it's hard to think about our collection when climate change is already here". Just half an hour later, another attendee said ​"we've been collecting Black artists before it was a trend, but now they're too expensive". Our personal favourite came off-site, at the Hauser & Wirth private view: ​"George Condo is like Picasso, except that he's American, and he's also alive, which is better."
This is the conundrum the art world faces. In the last two years, necessary conversations around diversity and sustainability have dominated the discourse. Yet all those hopeful threads of change flounder on the fact that the entire global industry relies on a thousand or so collectors whose politics tend to be blood-red reactionary. Whose sensitivities move, shark-like, solely in the direction of their own self-interest.
Frieze London is not like LFW. There's no sense of collective, performative joy for everyone involved in the industry, no moment of joyous belonging for the nervous intern or harried assistant. The model of the art fair is designed to entice the collector to spend money. Nothing else, it seems, really matters.
Indeed, one insider emphasised the expensive tedium of Frieze. The cost of renting a booth is a cloistered secret, and that's before you come to the additional fees of storage, freight, staff costs and many, many expense-account lunches.
Back in the BMW lounge, gallery staff hover in situ for collectors to arrive, as it offers a chance to engage them personally, to ask what they've seen, what they've purchased and if there's anything they might like to buy. And if there's nothing on view that catches their eye, staff have iPads to hand to show buyers a catalogue of works which might strike their fancy.
Still, spotting an Actual Transaction taking place at Frieze is like spotting a tiger in the wild: you know they're pacing all around, stalking silently, but you'll thank your lucky stars if you get to see just the one.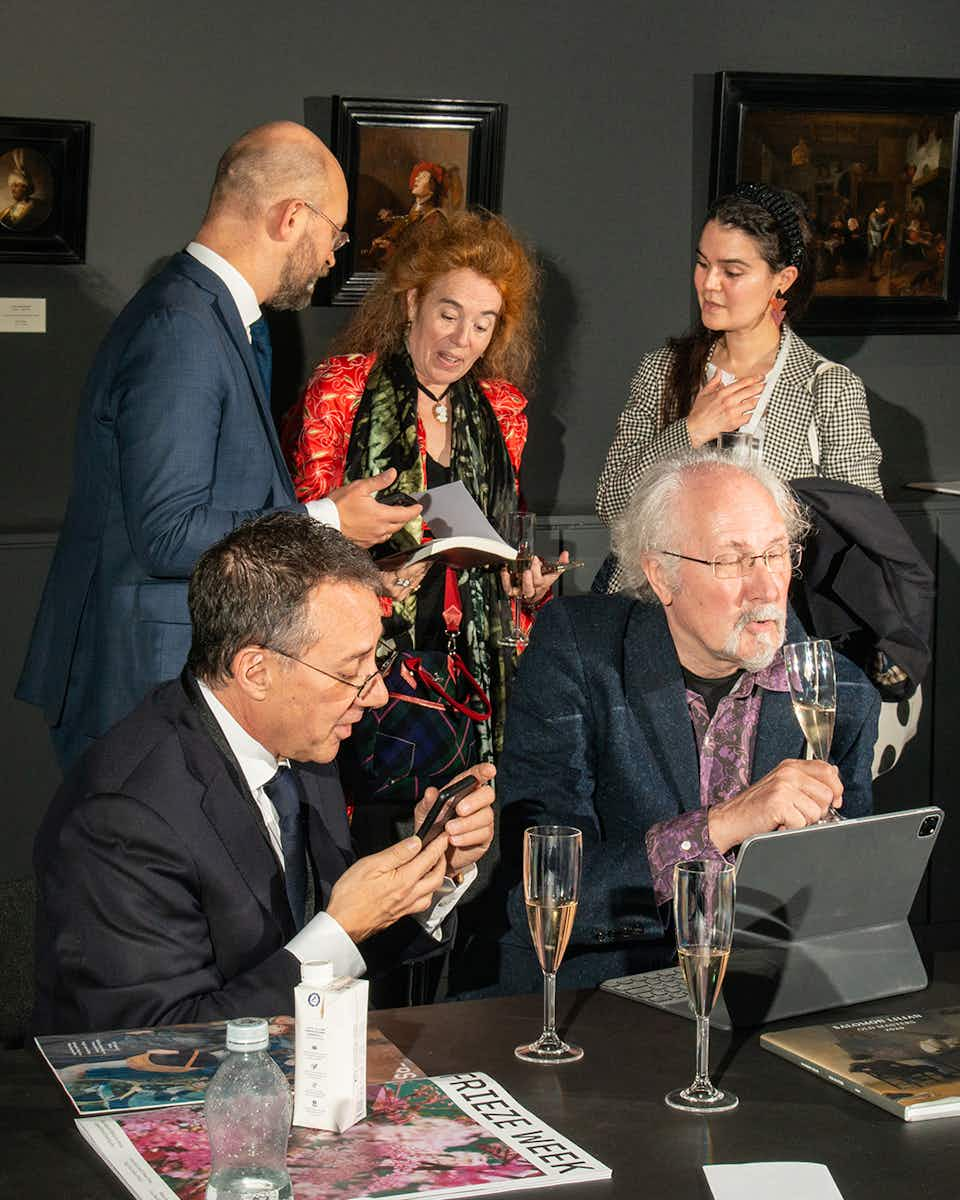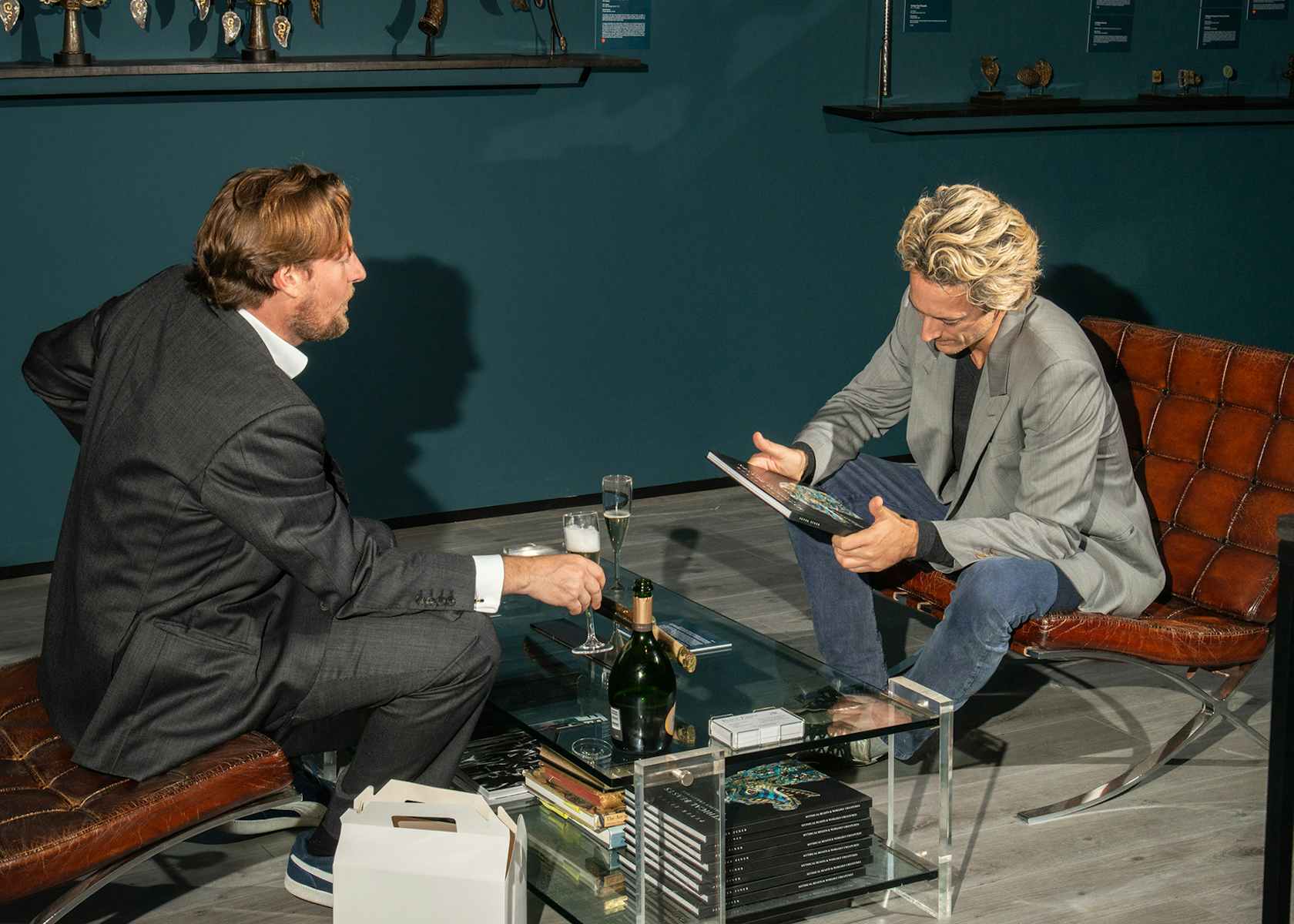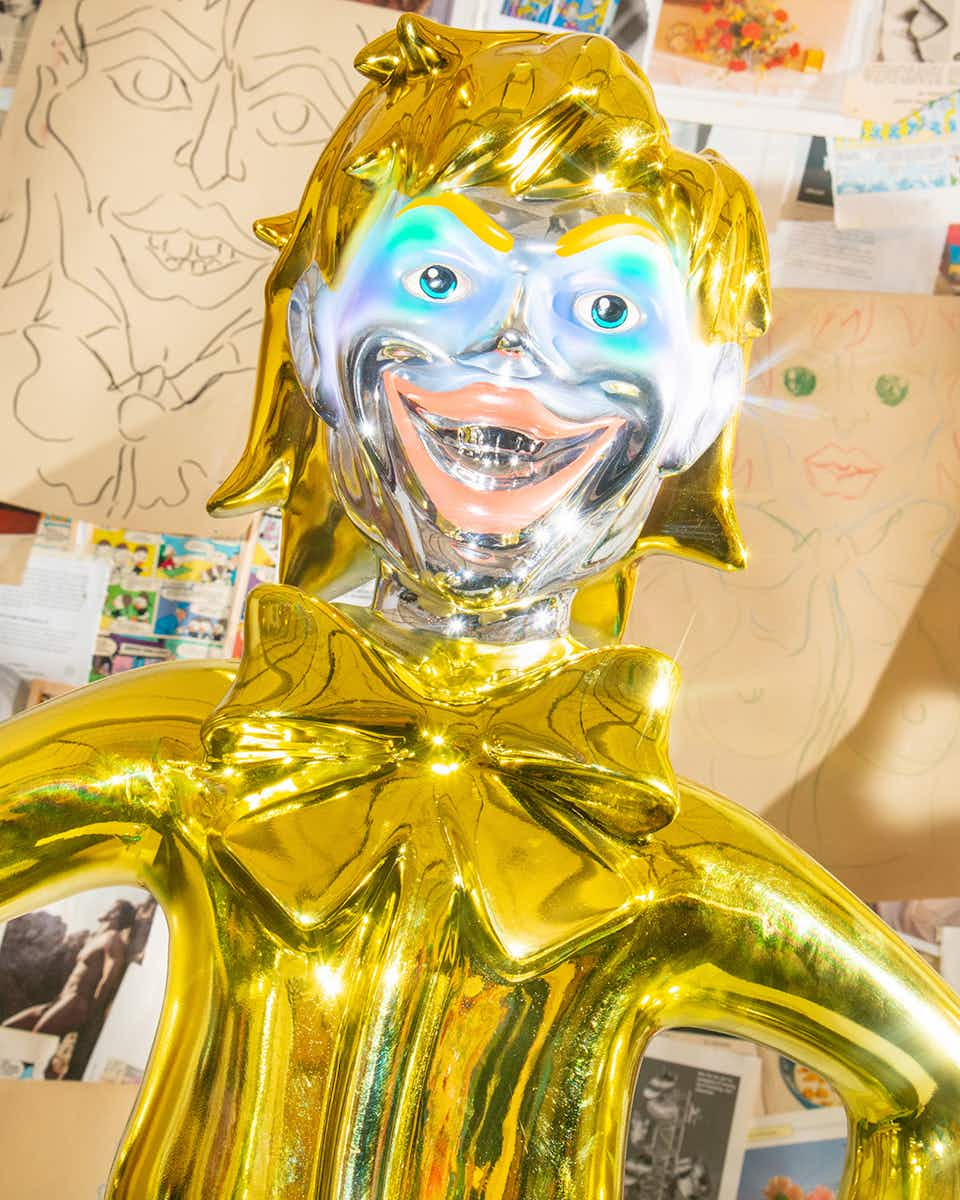 How do these hushed exchanges work? One seasoned guide told us it sometimes goes down like this: a collector will register interest and ask for the gallery to hold it for them while they retreat for a coffee – ie to check comparable prices for the artist (the collector will be accompanied, more often than not, by an advisor) and, sometimes, to seek permission for the purchase from banks, husbands and wives. Then when they've decided they're comfortable with the cost and have secured the relevant approvals, they beetle back to the booth to give the green light to the gallery.
All that said, these deals aren't entirely murkily opaque. Under recent anti-money-laundering regulations, anyone involved in a transaction with a total purchase price of over €10,000 (about £8,450) has to register with the taxman; galleries and advisers have to conduct risk assessments of clients and their advisers, and have to ask any client on the fair floor for identifying documents. Sadly, we didn't see anyone whipping out their passport or scribbling on a paper form, even though one contact told us ​"by art world standards, Frieze is relatively transparent". In London, overall, there remain byzantine levels of secrecy in this exalted world where backroom deals for tens of millions of pounds are par for the course.
Interestingly, we hear that a lot of the work exhibited has already been sold. Apparently, more often than not, leading galleries will contact their best clients before Frieze week with a PDF list of artworks available, sometimes with prices attached. According to a source, the Gagosian gallery's entire offering at Frieze – a solo presentation of new works by Jennifer Guidi – was pre-sold before the week began.
And what of the art itself? This year, for the most part, it seems that the major galleries played it safe: there were lots of figurative paintings, no swooping attempts at ​"themes" and, thank the Lord, no gallery gave into the twee temptation to dress up their wares as ​"a recreation of an artist's studio".
There was scant humour, too, save for one wickedly funny exhibition by the Blindspot Gallery of Hong Kong. The artist Sin Wai Kin (formally Victoria Sin) riffed on ​'90s boyband aesthetics with a series of video installations and foam cut-outs of themselves introducing their new, non-binary name while sending up the sexlessness of the Backstreet Boys.
And here's the thing: even though the art world seemed to be reaching for reset mode, churning out safe works for the super-rich, for the casual observer there was a palpable end-of-days energy to proceedings. You don't need to be given another sermon about the climate emergency, or the excesses of the billionaire class. But you may gaze upon, as we did, a train of 14 middle-aged Russian women, who were all looking at the floor, where there was arranged a jumbled troupe of trainer in different sizes, and wonder: what's the point of it all really?

Click here to subscribe to The Fence – there are certainly worse things you could do with your time and money.

More like this