Lourdes "Lola" Leon is the queen of New York's red-hot underground. She's a dancer, model and musician with a sexy, alluring sonic universe. She takes no bullshit from boys and, alongside her bestie, co-producer and FACE interviewer Eartheater, is ready to take on the world. What you gonna do about it?

Taken from the new print issue of THE FACE. Get your copy here.
Lourdes Leon's life looks so cool, so fun and, frankly, so effortless that you might forget she's been hard at work over the past few years reshaping New York's underground in her own vibrant image.
Splashed across billboards as part of last year's Calvin Klein x Palace campaign, one of Casey Cadwallader's Mugler muses and the shining star of her bestie Eartheater's Chemical X label, the singer, dancer and model – call her Lola, all her friends do – hasn't settled into any single lane yet. Instead, the 26-year-old is content to tear up the party circuit and your Instagram feed: on both you can see her performing as part of Shygirl's Club Shy tour in New York, hanging at the Palm Heights resort's Iconic Ball in the Cayman Islands and walking alongside Julia Fox at NYFW for the devilish, London-based Spanish designer Luis De Javier.
Although Lola was born in Los Angeles and spent part of her childhood in London, you'd be hard-pressed to drag her out of NYC's gravitational pull. She tried and failed: graduating from Manhattan's storied LaGuardia High School of Music & Art and Performing Arts, she studied performing arts at uni in Michigan before dropping out and returning to New York after a year.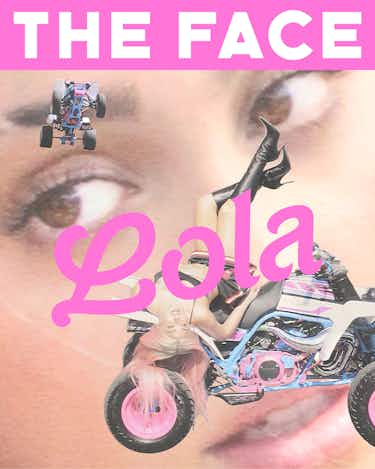 For someone who's been surrounded by fame her whole life (her mum, Madonna, also works in music), Lola is a sharp-shooter who's clearly only ever been driven by her own instincts: hardly the picture of some deranged influencer.

Go, Lola's 2022 debut EP, released under the name Lolahol, is a soup of sexy, sinuous vibe music, driven by a clash of her valium-smooth purr with production that touches on mangled experimental electronica and the smoky haze of Bristol trip-hop. Lola has the voice of a husky R&B siren, but uses it to take shots and issue interrogations as much as come-ons: ​"I like you, but I don't give a fuck about you," she warns on Not Pussy. Across the rest of the EP, she references James Baldwin's pensive 1956 novel Giovanni's Room as well as Gaga's legendary memebait ​"no sleep/​bus/​club/​another club" interview, over beats that could be played at a rave – or in your bedroom at 5am the next morning.
Go was co-produced by Eartheater, aka New York-based experimental musician and fellow Mugler muse Alexandra Drewchin. She refers to the sonic and aesthetic world of Lolahol as ​"Lola's lair". The pair seem to be inseparable in real life, whiling away their hours at recording studios, music video sets, fashion shows, afterparties and on the occasional Caribbean island.
The two met after Lola reached out to ask if she could use Eartheater's music in a campaign she was choreographing for Adidas x Stella McCartney. They hit it off instantly, leading to their first official collaboration in 2021: a wild music video for the track Joyride by Eartheater and underground NYC rap producer Tony Seltzer. Choreographed by Lola, the video sees her and Eartheater live out a horny, sadistic, GTA-inspired fantasy, mimicking the stiff movements of the game's sex worker NPCs as they wreak havoc. It's a good expression of their friendship: surreal, perverted, funny as hell.
Naturally, we wanted to get the two of them together in conversation to discuss what it's like to live in Lola's world, then listened in as the pair had a fun, frank and gossipy convo about giving up on boys, ​"Florida swamp" style and using fashion as a means of telling people to fuck off. Lola, never one to show her hand too soon, was coy about what might be next for Lolahol – though she did spill about a cover dropping soon that will show off an ​"entirely new sound", a show in September at the Brava Madrid festival and new music coming this summer.
Eartheater x Lola: the former might be the only person in the world who exists on the latter's level. Who better to grill her about sin, sex and surviving in New York City?
Eartheater: There's a sinful theme to this issue. Anything that you want to confess? What's your biggest sin?

Lola: I would say my biggest sin is liking boys.

E: Period.
L: It's such a curse. If you can avoid it – men or boys in general – I would, because what a distraction.
E: I'm becoming a nun. Do you know that song by [singer and poet] Vanessa Daou, Becoming a Nun? It's so horny. The lyrics are: ​"Becoming… coming… coming…"
L: There's quite a bit of horniness going on with the nuns.
E: I'm God's girl now. God's girlfriend.
L: What does Raul Lopez say? ​"Trade is the demise of anyone's career."
E: And honestly, the best revenge is productivity, action. If some guy is in my head, I just go into hyper-productive mode. I'm just like: ​"OK, bitch. It's over." It's just gas in the tank. Do you feel the same way?
L: Yeah. I think a lot of people think that getting with someone else is gonna be the thing that helps them to get over their old thing, but really it just prolongs those feelings. That's the real spiral. The best thing you can do is just be horny for yourself.
E: PERIOD!
L: But yeah, I would definitely say just, like, avoid boys at all costs if you want to be focused on something.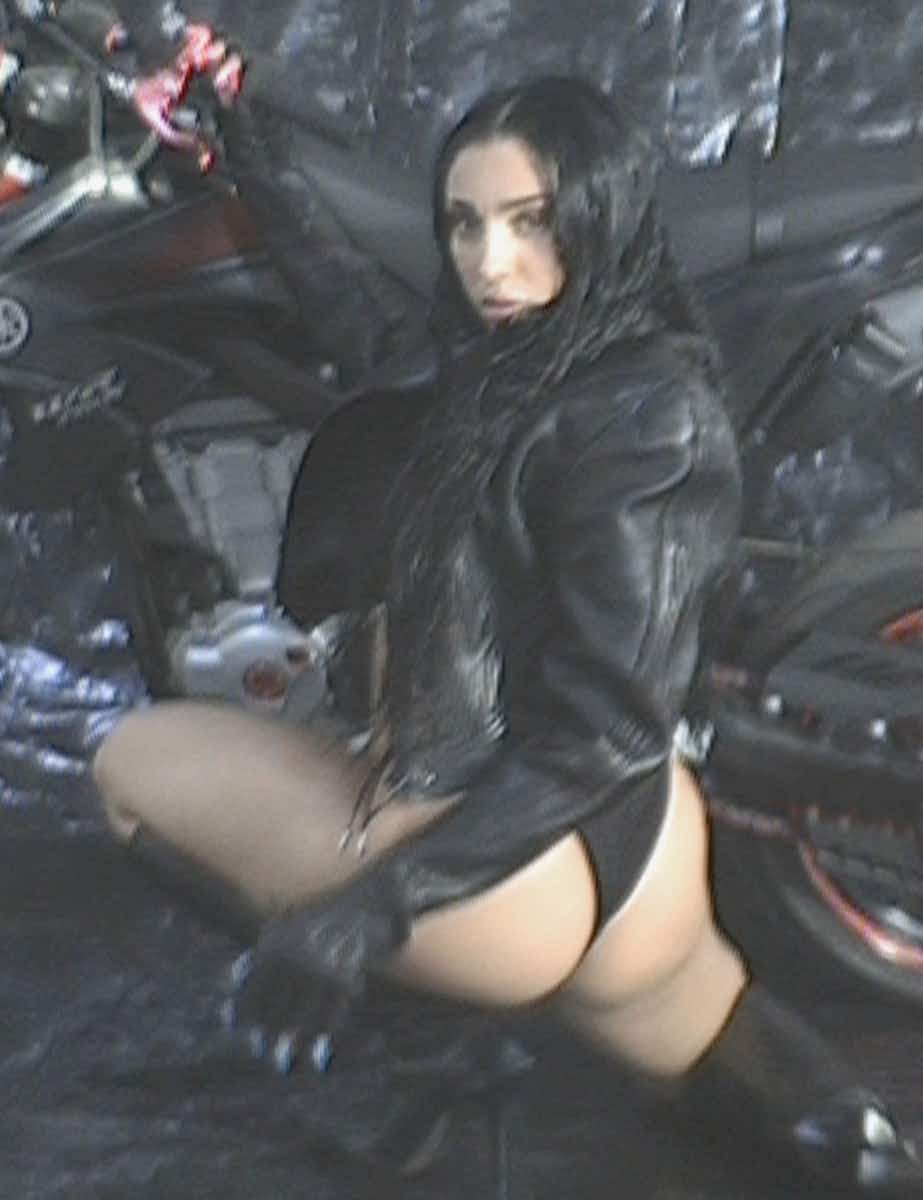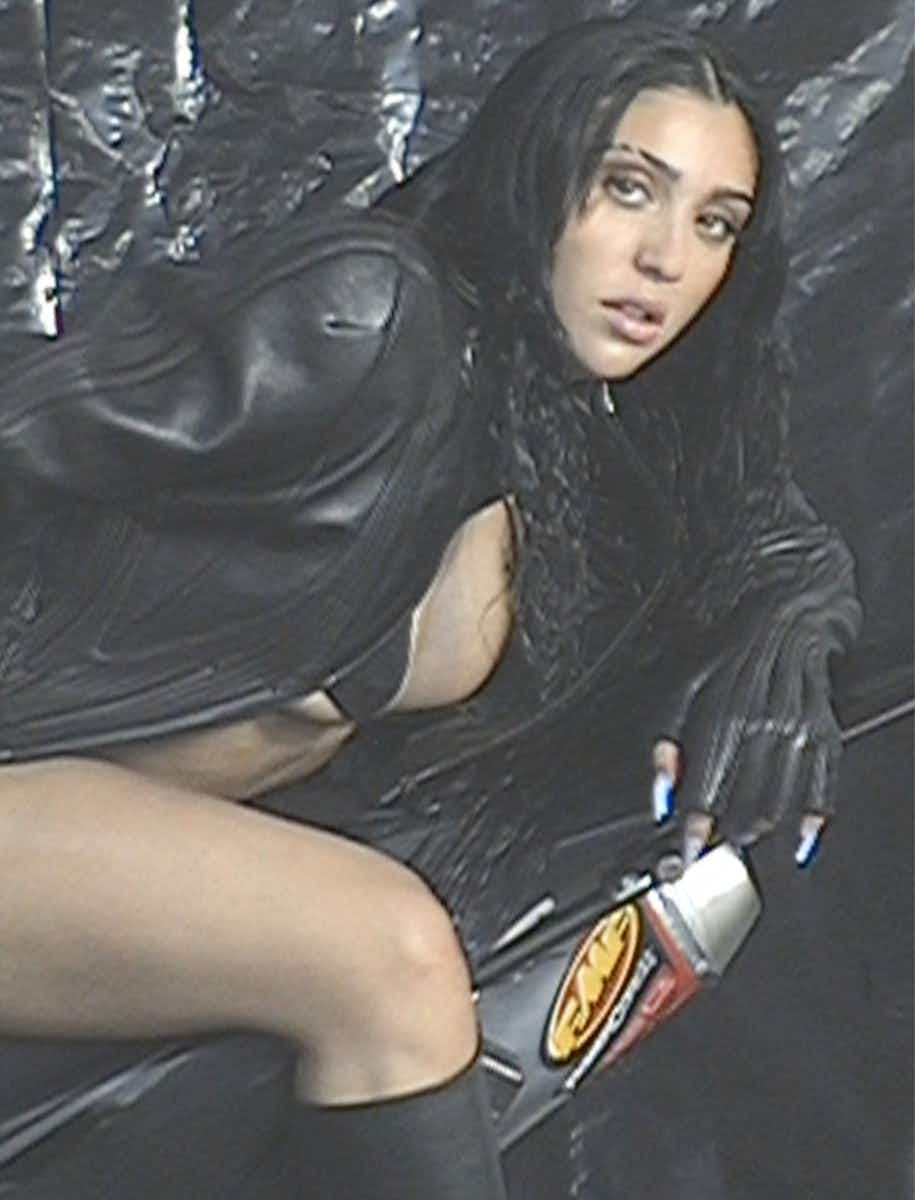 E: You're such a good lyricist. I was on tour when you and [co-producer] Kiri [Stensby] sent your song Cuntradiction [from Go] to me and I was just blown away with the nuance of the lyrics and how you're not afraid to express feelings that are really hard to put into words. Which lyricists inspire you?
L: There's something about Thom Yorke that makes me go crazy, I just don't understand it. I've always felt this way, since I was young – he's so beautifully scatterbrained in a way where you're like: ​"Where the fuck did that come from?" And then it all ends up making sense once the whole song is together. He literally will go from storytelling – writing about something very specific – to just using random words and sentences and stringing them together. I'm obsessed with him.
E: When did you realise that I was someone that you'd fuck with?
L: I was trying to work in dance and really make it work for me. Music and dance very much go hand in hand and I was trying to find music that I felt moved me from the inside out and made me want to use my body in a certain way. Movement is something that you also do so well, and you can really feel it in the music that you make. I was researching artists who informed my movement in an intelligent way and I had known about you for a while, then I delved into your music, did my research and stumbled across certain tracks. I felt an urge to use them in videos. Obviously, I asked your permission first, and then we linked up to do Joyride. I feel like our friendship was really based on artistic collaboration – there is very much a yin/​yang thing with us. Because there's such a seriousness and intensity about you and I kind of make light of certain situations, which I think is nice for you.
E: You are just ravenous – you know so much music and show me so many amazing things. You have a beautiful way of taking all of this knowledge and then alchemising it into ​"Lola's lair", which is what I call The Lola World. It's very potent, it's very real. You're cooking down culture to a very specific purple syrup. The way you riff on Gaga in [Go track] Lock&Key: ​"No sleep, another club, another bus."
L: Yeah, it's an interview where she's talking about how she never got any sleep on tour. And I was in a similar situation of being so sleep-deprived, being delirious from that and it weirdly giving me energy.

E: How long have you gone without sleeping?
L: Well, I have insomnia. When I was in college, when I first left home, I couldn't sleep for a month.
E: I feel like you and I are always the last people up. We'll just go and go and go. We'll go to the club, and then the next club, go back to [friend and DJ] Sammy's, spiral, and then be like: ​"Should we, like… go to the studio?" I remember that there was one night when we went home to your bed and then were like: ​"Wait, we need to go record." So we went at seven in the morning.
L: We annoyingly never run out of things to talk about, which I'm sure is very frustrating for some people – probably the boys that we're with.
E: Were you well-behaved as a child?
L: I feel like I was so well-behaved. But I don't know, maybe my mom would say otherwise. I feel like I would have gotten spanked if I wasn't well-behaved. Manners were very important to my family growing up.
E: Did you ever sneak out?
L: Oh, hell no. I would sneak up to the roof to smoke a spliff, but I wouldn't sneak out.
E: Did you ever have a curfew?
L: There was no curfew to be had because there was no going out.
E: When did you start going out, then?
L: My dad [Cuban actor Carlos Leon] would let me go hang out with my friends sometimes on the weekends, but I really wouldn't consider that going out. I never went to a club until I was 19, 20 years old. I was in Michigan for a year, then I came back to New York, and that's when I started to step out.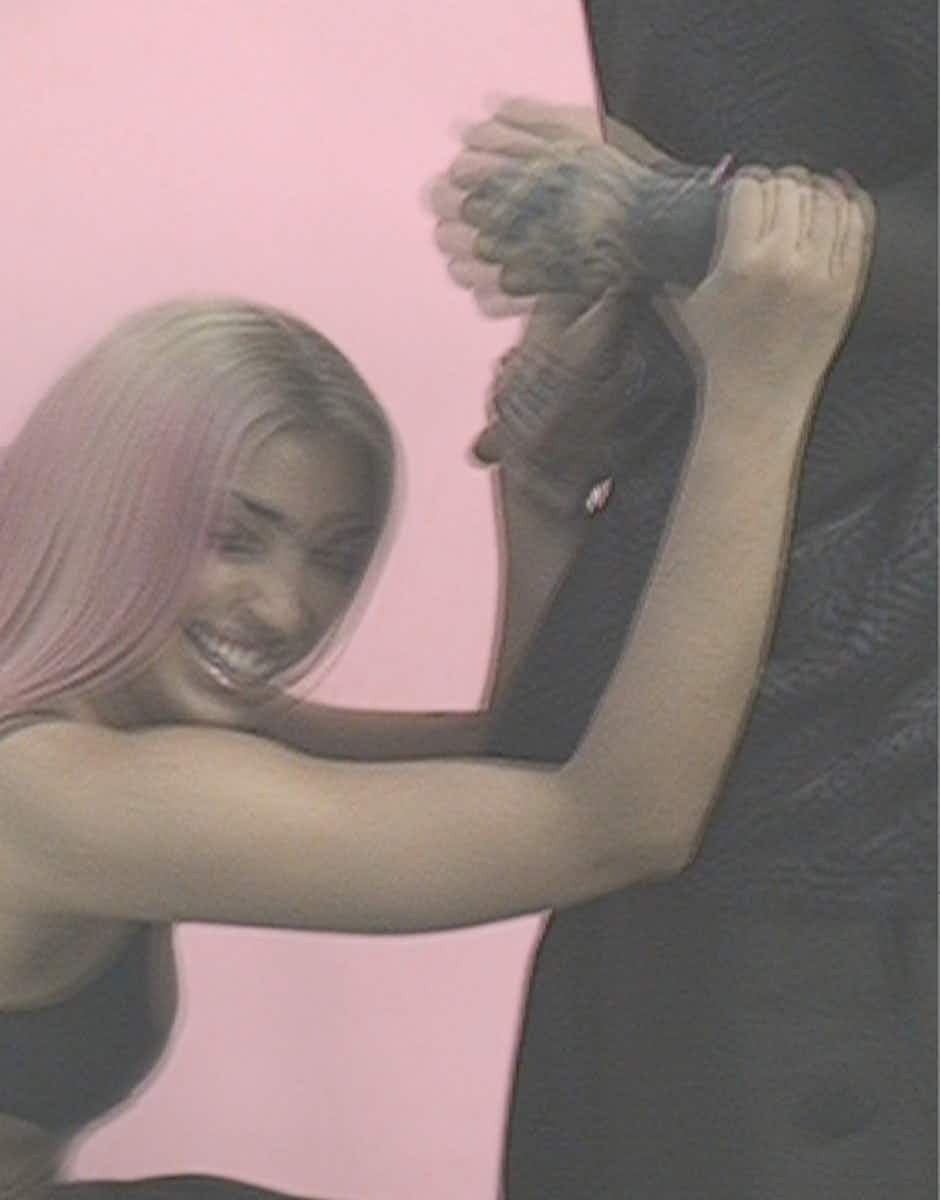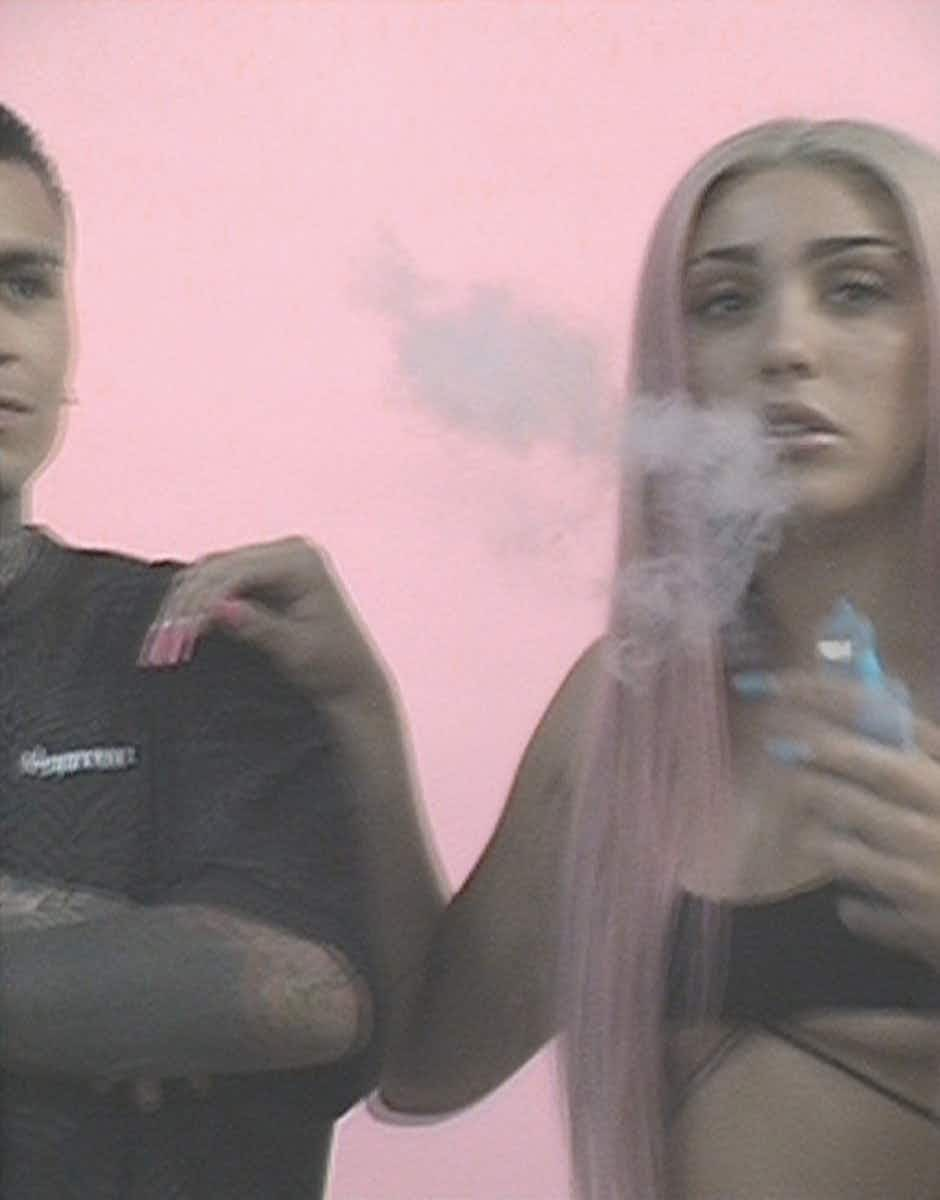 E: What are you gonna be wearing this summer? What's gonna be the look?
L: I think we need to go full Florida swamp vibe: cut-offs and Crocs and a bikini top. I think we need to be beach rats this summer.
E: Are you going to holler at guys on the beach?
L: I don't holler at guys.
E: What about girls?
L: I don't like girls. I'm painfully straight, it's terrible. I wish it wasn't so, but unfortunately these are the cards I've been dealt. I am cursed, plagued with liking these men.
E: Maybe you just haven't met her yet. That's actually what happened to me. I was like: ​"Damn, I'm so straight, this sucks." And then, lo and behold, Berlin… Anyway, you've played a few amazing performances now. What's your dream performance? Do you have any visions? Are you gonna have dancers? Or just some hot guy to, like, walk all over?
L: I think I need to get a few more performances under my belt before I realise what kind of show I want to put on. I'm still testing the waters to see if performing is something that I'm enjoying, to see if it's something that I click with. I'm not even certain it's something that I want to be doing for years. But I do think that, in the end, dance will obviously become an integral part of the show, because I rely so heavily on my body as a means of expression. You know, when we go out I'm always cutting it up.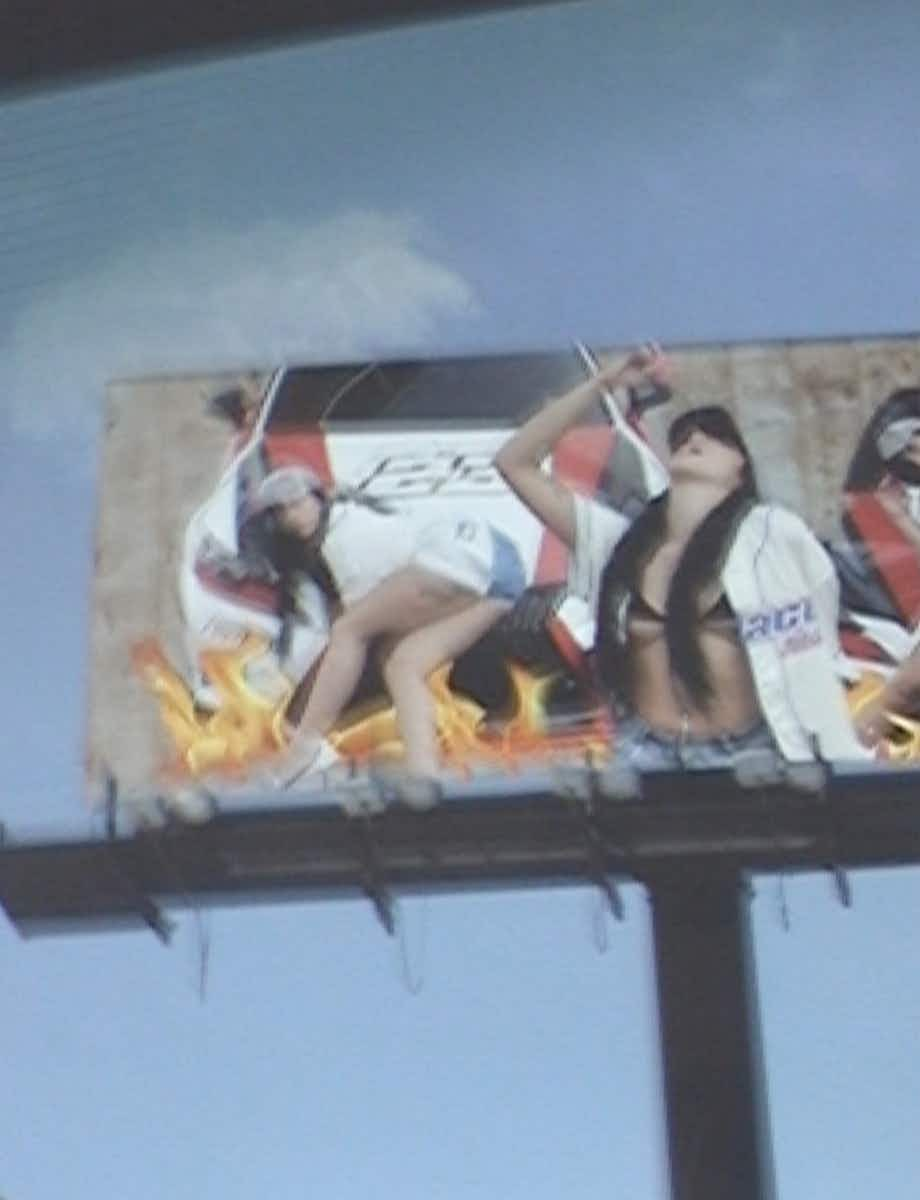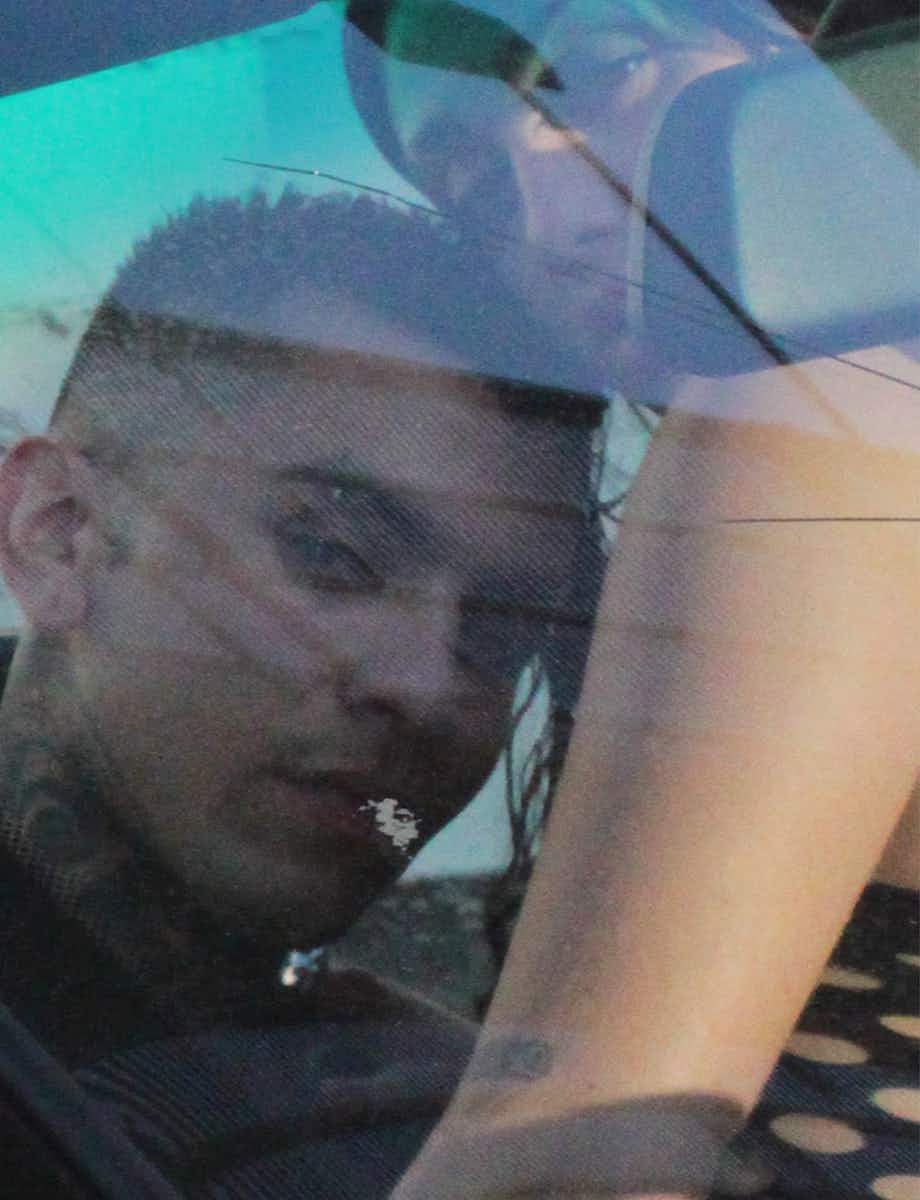 E: What's an instant red flag for you when you're working with someone in music or fashion?
L: If I heard that they fucked somebody's man. Or if they're trying to. It's a no-go – you're just not a good person. I don't want to work with you. As soon as I sniff out a little bit of that, I just know that something's not right with you. I don't want to work with you.
E: We both work with Mugler – how's it felt to be part of the whole thing?
L: I feel so special and lucky to be part of that whole vision. I think Casey has done such a beautiful job of continuing this fabulous legacy of strong, bitch-ass, boss women. That's the Mugler vibe in general. He's done such a good job of continuing that and breathing new life into it. Dance and movement being such a huge part of what they're doing, it makes sense that you and I are involved in it. Whenever we're involved in any of those projects, we have so much fun and the results are amazing.
E: What makes you feel sexy, in terms of fashion?
L: This changes for me constantly because sometimes I feel the need to be hyper-feminine and have my body be on display or have my makeup done. And then sometimes I feel extremely hot just wearing a T‑shirt, wearing trade clothes.
I came to this realisation in February. I went on an LA trip and came back and felt so hot, because I felt like I had gained a bunch of knowledge about myself and I knew that I was doing something cool. I knew that maybe I was doing something different and I finally understood that people were respecting my vision. I could feel the hotness radiating out of me. I wore sweatpants for, like, three months and I still felt like the hottest bitch in the room. I think it really came inside out for me. I guess what makes me feel hot is when I feel smart and I really know what I'm doing.
E: One of my favourite Lola fits was during soundcheck in the Caymans [at the Iconic Ball last November]. It was 89 degrees, beating hot on the beach. The sun is just pounding and you're wearing a little, tight, black, cropped T‑shirt that said ​"OVER IT" in big white print, with these ridiculous Oakley sunglasses that covered your entire nose as well as half of your face. And you were sitting on one of the tables, just hunched over and clearly very over it. I'll never forget that.
L: It's hard for me to hide my emotions, as you know. One time I was so tired and I didn't want to come to the studio, so I wore a shirt that said SUCK MY DICK to the studio.
E: Rude. What defines New York to you at this moment?
L: To me, New York has always been about community. The people that I know here, I've known them since I was a teenager, and we've all grown into these really special, interesting, precocious people. We're all helping each other develop each other's crafts. That's the beauty of New York. It's so many people packed into not that big of a place, so you end up kind of knowing everyone, especially if you've grown up here. It's really beautiful to see how these people actually do affect your life in some way or another, you know?
I mean, Sammy, as you know, is someone that I've known since I was 15 years old – we met in the techno tent at Electric Daisy Carnival New York. We were stretching because we had been dancing for about three hours and we met outside. Now we're friends, he's one of our producers and he DJs for both of us. I have so many other friendships and relationships like that. That's what I really feel like New York is about.
E: It's such a tight-knit community, I don't think I can ever leave. Do you think you'll ever leave?
L: Where the fuck else would I go? Like, name me a place. If you find me a place, I'll go there. But I doubt you'll find one.
E: I feel like New York is an island that's just, like, hovering above America. It's just its own thing.
L: People are like: ​"I need to go to an island." I'm like: ​"Babe, we're on an island."
E: There's a lot of talk about New York it-girls lately. What's the it-girl lifestyle like these days?
L: I don't know what that is. I've never heard of that. I've never heard of her. I don't know who she is. And I don't need to know her. Thank you.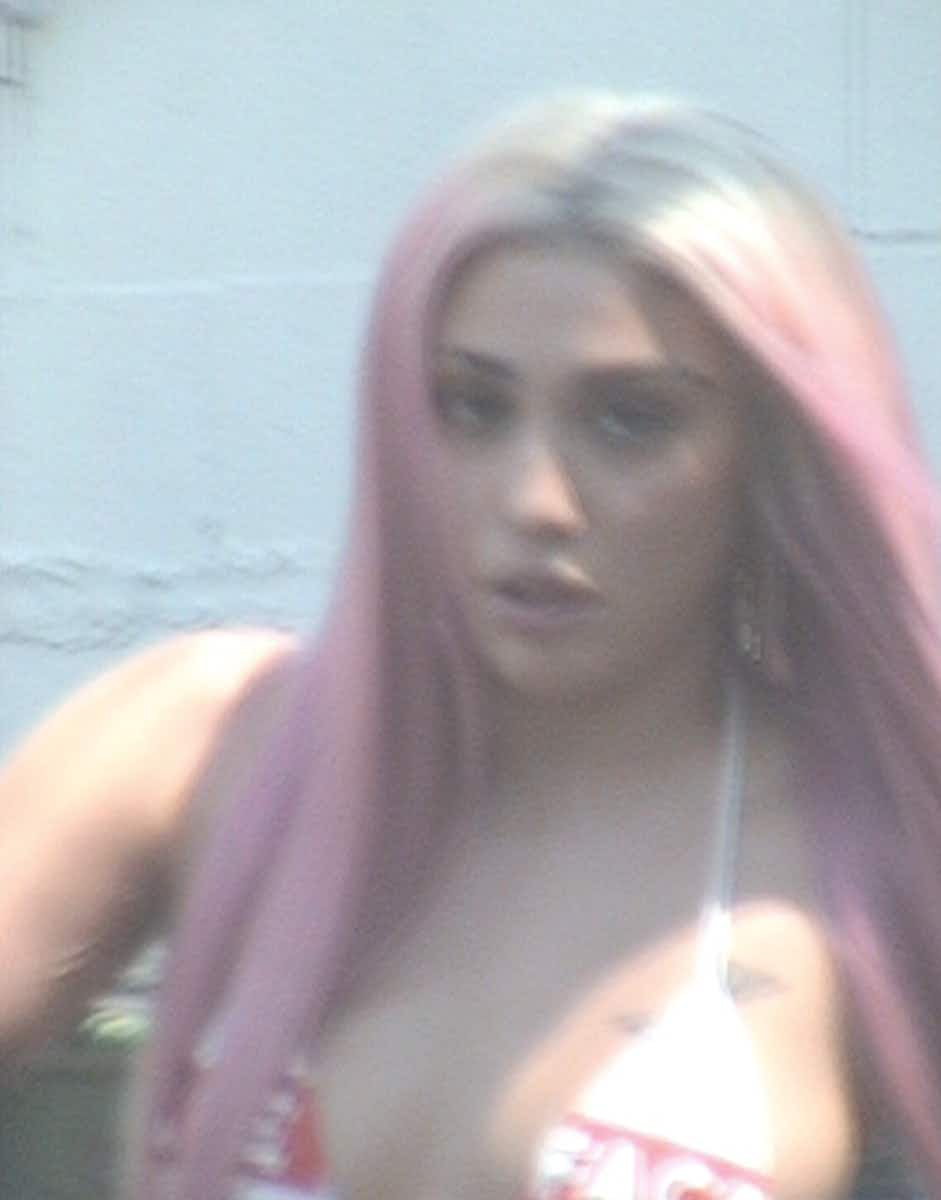 E: Do you believe in God?
L: 100 per cent. How do you explain all this?
E: Do you believe in hell?
L: I believe in a version of hell. I don't believe that it's, like, disco inferno down there, with all the dictators. I believe in reincarnation, so I think that if you're a shitty person, you might have it hard in the next life.
E: What would you like to reveal about the music you have coming up?
L: I'm really excited about a cover that I'm working on. I won't reveal too much about it, but it's completely unexpected. But it makes so much sense at the same time. I don't think it's something that anyone would guess I would cover. But it's definitely an ​"a‑ha" moment for me and I feel like, with this cover that's coming out, I'm gonna be able to develop an entirely new sound. I'm on the precipice of something really fabulous.
E: I'm so excited. And I'm excited for you to travel and play the world. The world just needs Lola. OK, let's end with some rapid fire questions. First memory?
L: I remember getting in trouble for pissing on a very important document of my mom's, in her office. She was not paying attention to me or something, and I just squatted and let the pee flow.
E: I have a lot of really good pictures of you doing nature pees, in between cars on the street.
L: We can't wait in line for a bathroom. It's too much.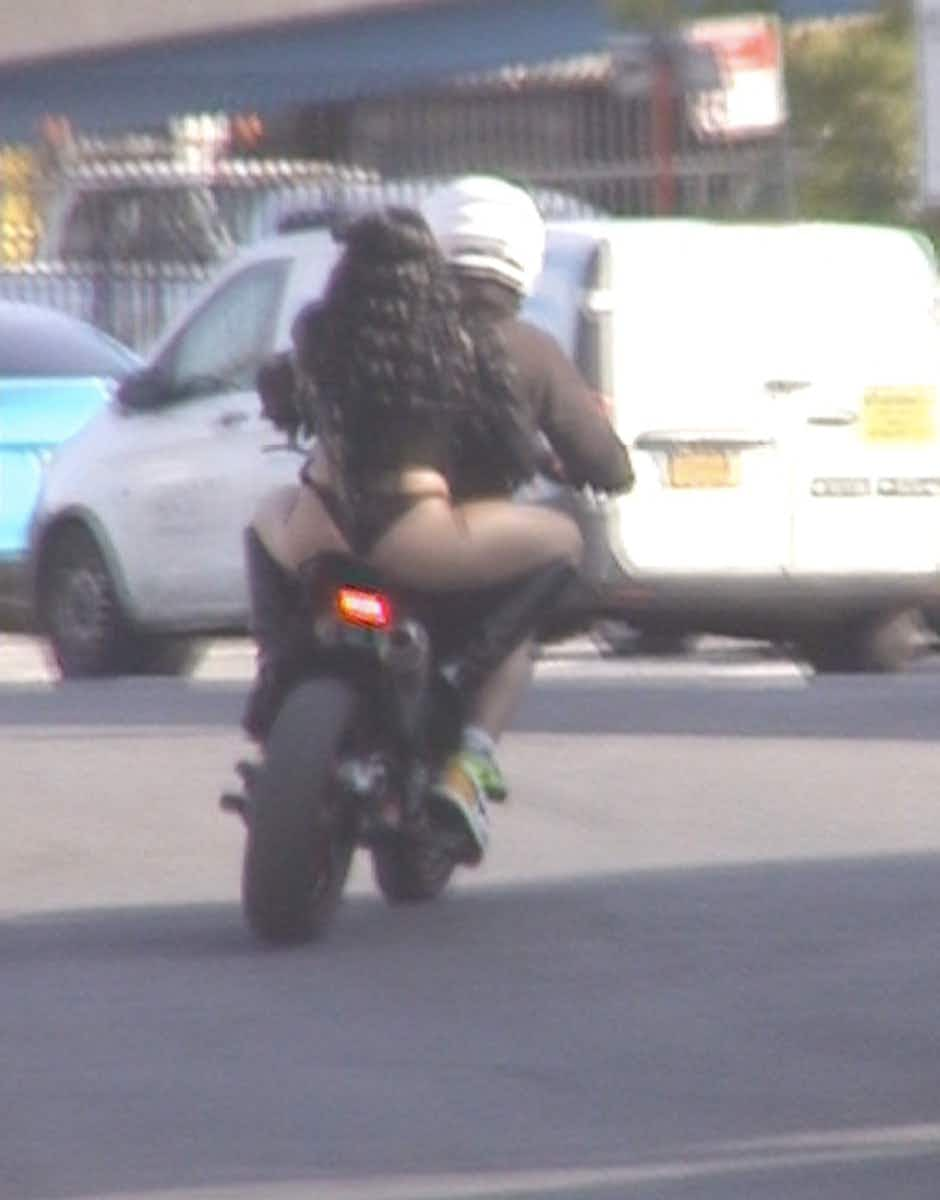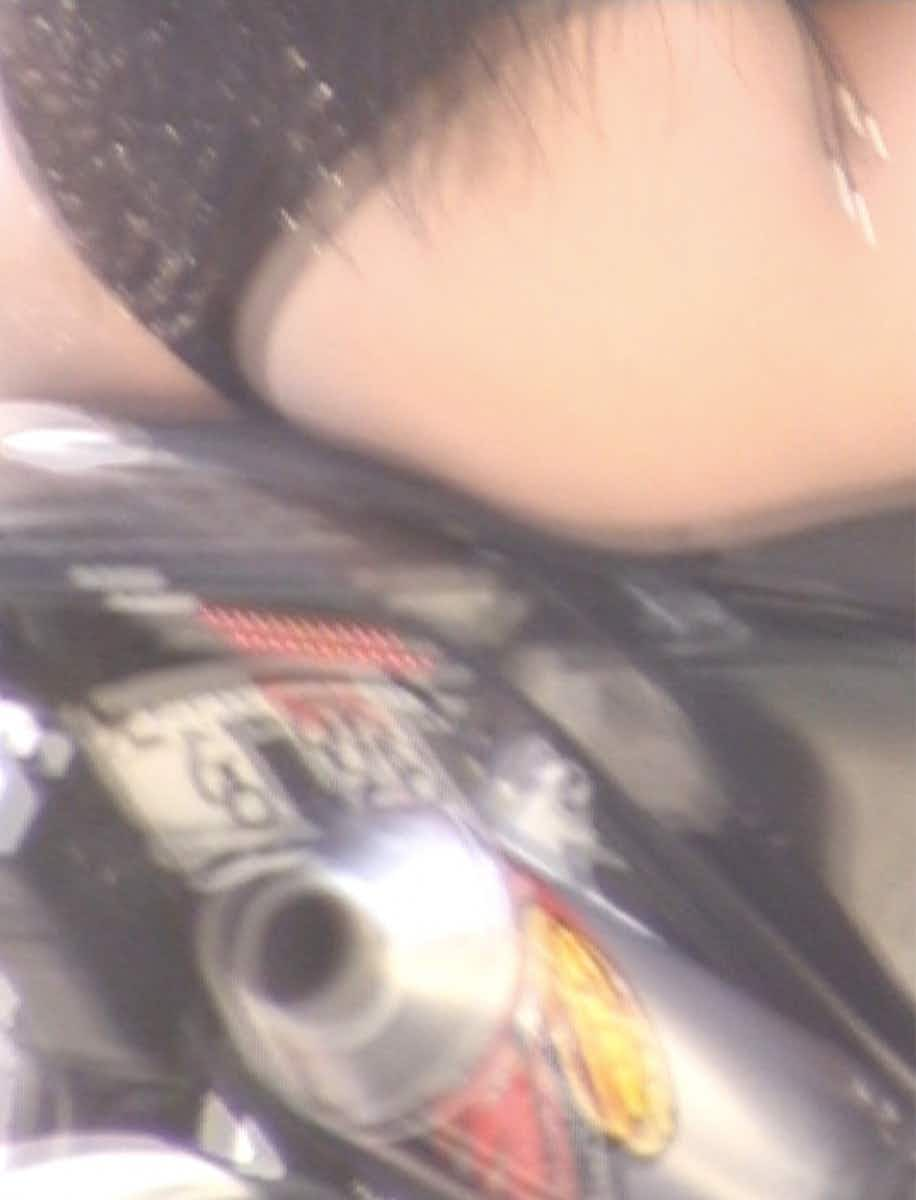 E: Favourite type of food?
L: Chicken tenders.
E: Most essential part of your beauty routine?
L: The face dunking – the ice-water face plunge is so essential for me. It wakes my brain up and wakes my face up. It's really important.
E: What's your favourite place?
L: New York, baby!
E: Period! Favourite record?
L: Maybe Massive Attack, Mezzanine.
E: The book that changed your life?
L: Maybe Giovanni's Room. Also, a [1985] book called Perfume [by Patrick Süskind] that shook me to my core. It's about this disgusting, ugly man that grows up in Paris, and he's so gross and smelly and no one loves him. But he has this incredible ability to make perfume, and then people like him because of it.
E: What's the first thing you do when you get up in the morning?
L: I make a London fog tea. [Earl Grey with vanilla and steamed milk – Proper Brew Ed.]
E: No you don't! You look at your phone!
L: Oh, well, yeah, I look at my phone! Obviously that's what everyone does, and it's such a bad habit. OK, I look on my phone, I make my Earl Grey and I have my spliff.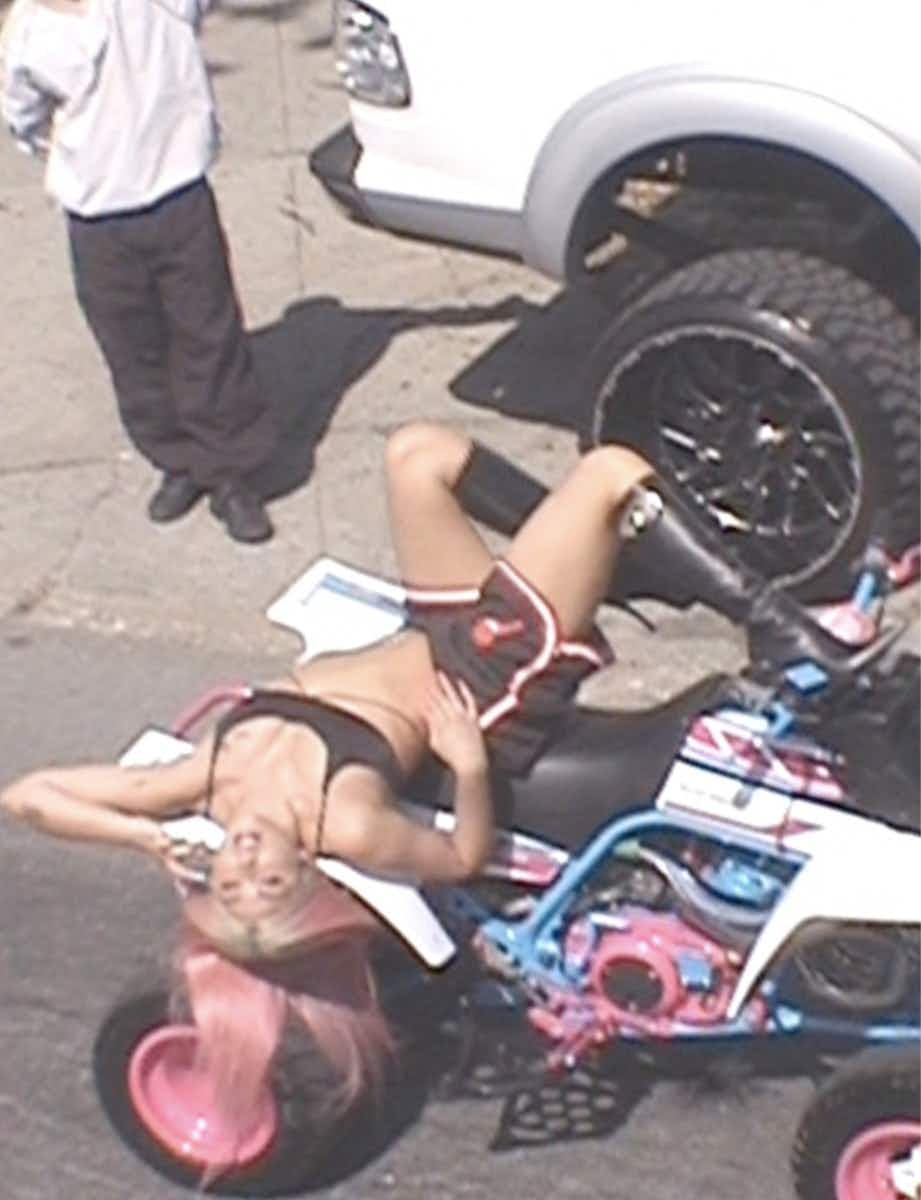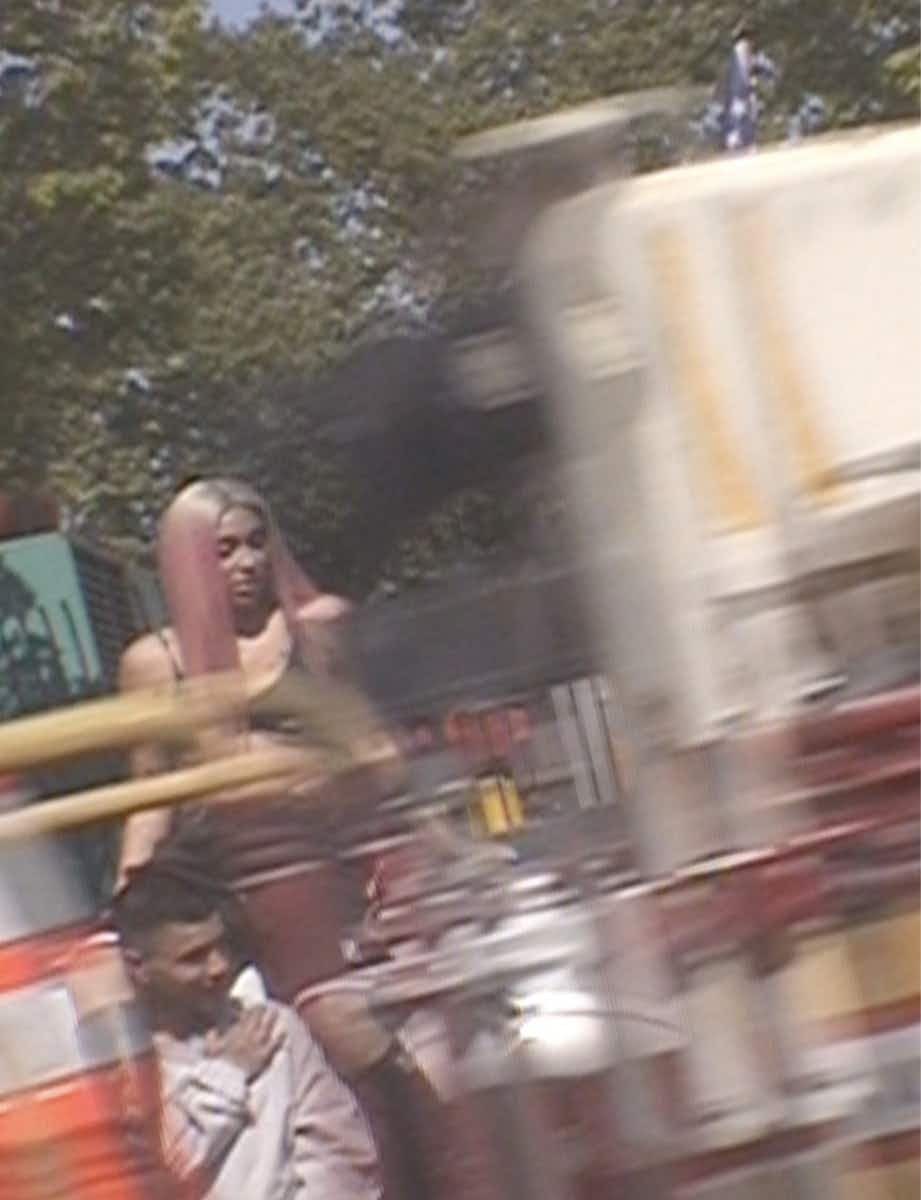 E: When was your first crush?
L: Oh my God, this is an embarrassing one, I'm not gonna lie. This really started the spiral of the guys that I would be into in the future.

I remember my dad showed me Jackass when I was 11 or 12. They're the most fried guys ever, but I thought that they were so cool and hot. They're literally idiots – they were, like, stapling their ass cheeks together. And for some reason it sparked something in me where I felt like I was so deeply in love with Bam Margera.

I remember going to my mom and literally crying to her and being like: ​"I am in love with this man and I don't know what to do about it." And she was like: ​"Well, listen, he's married, Lola." That was her response to me. It wasn't: ​"First of all, you're 12." She really matter-of-factly responded to me that he was married.
E: What did you want to be when you were seven years old?
L: I think I just wanted to be beautiful.
E: Do you have any interesting scars?
L: I have a scar on the back of my thigh from crashing my moped into the Williamsburg Bridge and getting body-slammed by my own scooter. I was sandwiched between my scooter and the bridge, and the scooter was locked into the bridge, so I couldn't get out. The wheels were still turning and I lost three nails, my hand was bleeding, I was spurting blood.
E: What's your perfect first date?
L: I want to [get] a dirt bike and go somewhere where there are rides, and I can get a hot dog and watch the sunset.
E: Who are the current king and queen of NYC?
L: Everyone thinks that they're the current king of NYC.
E: OK, babe. Well, thank you. I love you and I hope you have a beautiful day, and hit me up later. Let me know if you want to have dinner with the Italians.
L: Oh, yeah. Love you.

HAIR Evanie Frausto MAKE-UP ARTIST Marcelo Gutierrez SET DESIGNER Polly Philp MANICURIST Mei Kawajiri TAILOR Sam Walls TALENT David, Shawn, Lou and Chizpun PRODUCTION Rosco EXECUTIVE PRODUCER Holly Gore PRODUCERS TJ Silon, Prudence Ainslie and Brooks Foust PHOTO ASSISTANTS Austin Withers and Pierre Crosby STYLIST ASSISTANTS Hollie Williamson, Sierra Estep and Jagger Cruz Aldrich HAIR ASSISTANT Jaz Shepard MAKE-UP ASSISTANT Jason Case SET ASSISTANT Madeline Sadowski PRODUCTION ASSISTANTS Justin Oceguera, Holly Brennan and Chloe Leigh Kekovic THANKS TO Sly Ty

More like this