Can Rachel save Love Island?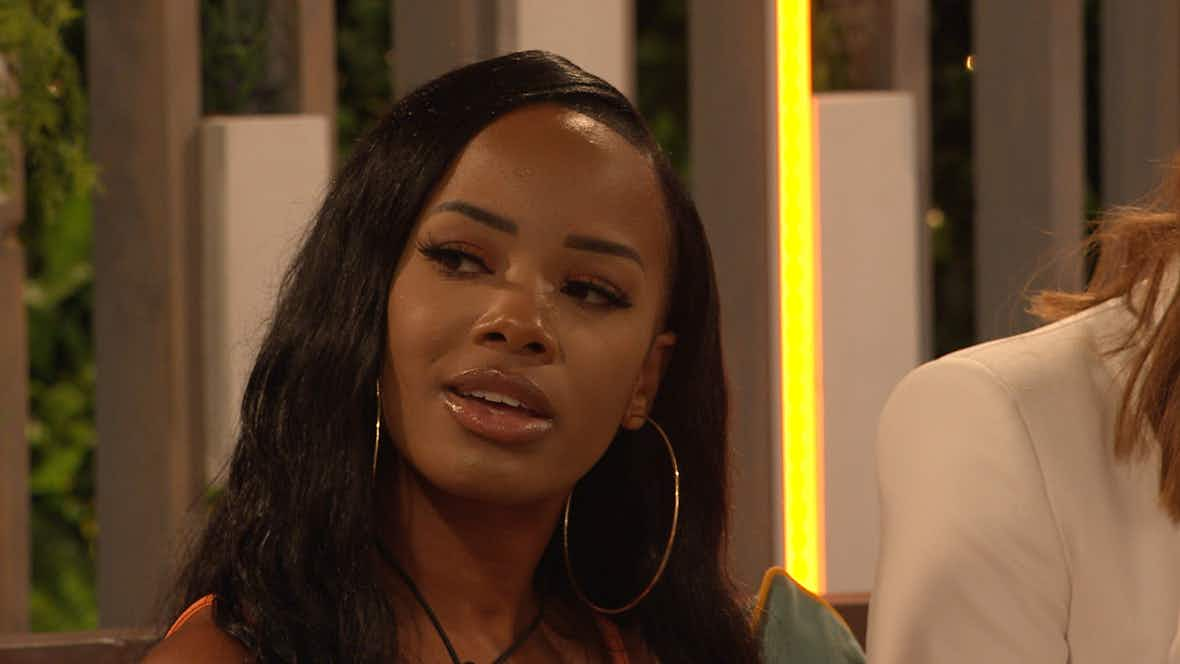 This series of Love Island seems to be a dud. But this bombshell's arrival might just shake things up...
With a promise of hot singles ​"ready for a summer of love", ITV's flagship dating game show is back and honestly? It's been underwhelming, to say the least.

Pandemic or not, Love Island delivered on its classic first week staples: a grandiose tour of the neon-adorned villa with a revamped doghouse and honeymoon pad, squealing girls attempting to crack open that first bottle of fizz while quietly assessing the competition, Laura Whitmore stalking into the villa to start of the proceedings. And, of course, during the initial formation of couples, the Black girl was left standing alone at the end – evidently, it simply wouldn't be Love Island without it.

If you've been a Love Island aficionado for a while, you'll know that the opening weeks of each season are often tepid, warming up while we wait with baited breath for the notorious Casa Amor couple swaps and splits. However, this season has felt even more drab than usual.

Perhaps it's because we're still very much in the throes of a pandemic and lazing around in a bikini feels like a wistful fever dream to most. With many of us having to cancel and reschedule our own holidays, we're desperately after a slice of escapism, but watching a dozen Islanders meander around a villa with minimal chemistry is hardly the reverie we're looking for. Fellow watchers have been increasingly tweeting about whether they'll be able to stick with the rest of the season if it continues at its current snail's pace.

Possibly in order to offset the widely-held consensus that this season is a bit of a non-starter, model Shannon Singh was axed in a pretty cutthroat fashion, just three minutes into the third episode and 48 hours into her stay at the villa. Having spent more time in quarantine than in the Spanish paradise, Shannon's abrupt departure was shocking but, like, not in a good way. It felt like a waste. We were still getting to know that cast and she was on my radar as one of the more interesting Islanders. In the few days she was on our screen, the Scot made it pretty clear that she wasn't trying to get too intimate with her fellow Islanders during challenges, which, as we know, doesn't make for exciting TV. While we can only continue to hypothesise about Shannon's dramatic exit, what we know for sure is that it didn't quite hit the right note when the series is yet to fully capture our interest.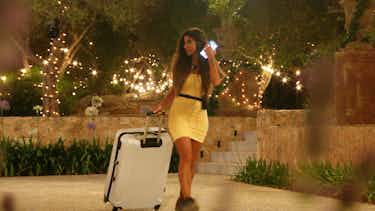 That being said, things are tentatively looking up. New singles entering the villa always lights up a fire under the arse of even the most nonplussed islander. The arrival of bricklayer Liam and bucket hat connoisseur Chuggs warmed up the waters, but it was really the arrival of the elegant Rachel that has given us something worth watching – especially as the fate of the uncoupled boys, Chuggs and labourer Brad from Northumberland, now lies in her hands. Whoever she doesn't pick will be booted off the island.

Falling over themselves to make an impression with the luxury travel specialist, Sunday's episode revolved around Brad and Chuggs letting the Londoner know that they, too, are down for the swirl – most likely what ITV producers took from last year's summer of black squares. After previous statements about how his type is blonde and petite (because, you know, the deciding factor for white people seems to be what colour hair is sprouting from one's scalp), Brad really wanted his fellow Islanders to know that it could stretch to Rachel, stumbling over his words to describe her ​"dark hair and dark… dark eyes".

Just as Rachel was about to utter the name of the Islander she'd be coupling up with, in true Love Island fashion, the credits began rolling and marked the place Monday's episode will be picking up from. Under different circumstances, this might have been bearable. But with the way the opening week has veered between random departures and next to nothing taking place across hour-long episodes, it's yet another boring delay before the engaging drama we're longing for.

Nevertheless, Rachel's arrival and pending decision might just be what tips the show towards being more enjoyable. Let's be honest, Love Island has most of us in a vice and many will dutifully continue to settle into the sofa at 8:58 to watch it regardless. But as it stands, the Twitter commentary is far more interesting than what we're seeing on our screens.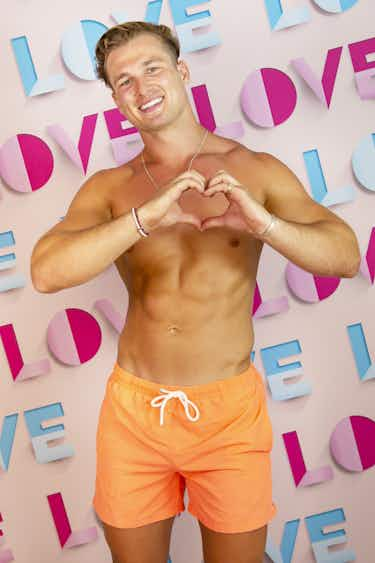 Who's giving us the ick?
Maybe it's the bucket hat business, maybe it's the nickname that screams ​"London city boy", maybe it's his superpower of talking around Rachel's Blackness, but my spirit doesn't take to Chuggs.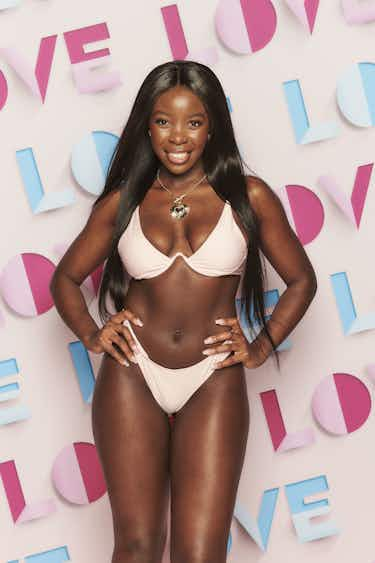 Who's our type on paper?

Kaz is a glorious ball of energy, stunning to look at, with a range of outfit-matching bonnets that are unmatched. She's without a doubt one of the girls you'd meet in the toilets of a club who would gass your outfit. And if we were in the toilets together, I would beseech her to let that Toby fella go. She deserves better than someone's waning interest.

More like this