24 hour party people, from Lithuania to Mexico City
Liverpool's Open Eye Gallery has opened The Time We Call Our Own – an exhibition dedicated to the time, place and people that make nightlife what it is. Don't worry, we'll be back after the pandemic.
As kids return to school and most of our weekends are spent in pubs again, there's one all-important part(y) yet to return to any semblance of normality: nightlife. Thumping bass, sticky dancefloors, overpriced drinks, a snog with a stranger. We miss you.
Debuting at Liverpool's Open Eye Gallery this week – once home to the celebrated North: Identity, Photography, Fashion exhibition in 2017 – is The Time We Call Our Own, an exhibition exploring nightlife, curated by Central Saint Martins MA Fashion Image leader, and co-founder of the Preston is my Paris zine, Adam Murray.
Grouping six photography projects, like Dustin Thierry's documentation of the LGBTQ+ Black Caribbean diaspora in the Netherlands, and Amelia Lonsdale's archive of London's New Romantics in the 1980s, the exhibition brings a palpable sense of place and identity found in bars, clubs, streets, living rooms, and anywhere else you can shake a leg.
"[The work] is a form of photography that most of us engage with," Murray says. ​"No matter what the group of people, what they have in common or what their identity is, it's simply about being in a group of people which, over the past six months, has taken on a totally different meaning."
With locations as far and wide as Kiev post-Ukrainian revolution, and Lithuanians clubbing in the ruins of the USSR throughout the 2000s, The Time We Call Our Own is an exhibition for the senses – and we have a feeling it'll leave us longing for a night on the tiles. Something Murray is adamant on, though, is that the exhibition is far from being just about night culture.
"It's about a collective sense of time, place and identity – these three things combine to make it interesting," he affirms.
Below, three of the show's exhibitors talk us through their work and their most memorable party moments.
What does your work say about nightlife?
The Mexican sound system dances that I photographed often take place during the night, but not only. ​"Bailes" traditionally also took – and still take place – in the afternoon. But no matter the hour of the day, at a dance you will find what connects the idea of nightlife: dancing, getting together in a social situation, an openness of a situation, a sense of presence and of being in a situation that, for the hours to come, will be the centre of the world. That sense and that atmosphere is what I try to reflect in the images.
What does it say about a sense of time, place and identity?
A sound system is a mobile and temporary set up in a street or a dancehall. It gives a specific sense for a situation that lives in the very moment, and that adds a certain freedom to it. Of course, there are traditions, repeating elements, habits – but still, to me, it always feels that there is an openness to it, you never know where it will lead to. For a couple of hours, it weaves people, places and situations into a fabric of that specific moment.
What is the most memorable party you've attended?
I very much like the sound system parties in the streets in Mexico City, where that feeling is even more intense: standing at a street corner, the street filled with the people from the neighbourhood, very loud cumbia music out of lined-up sound equipment and all of this in the middle of a city with a population of over 20 million people!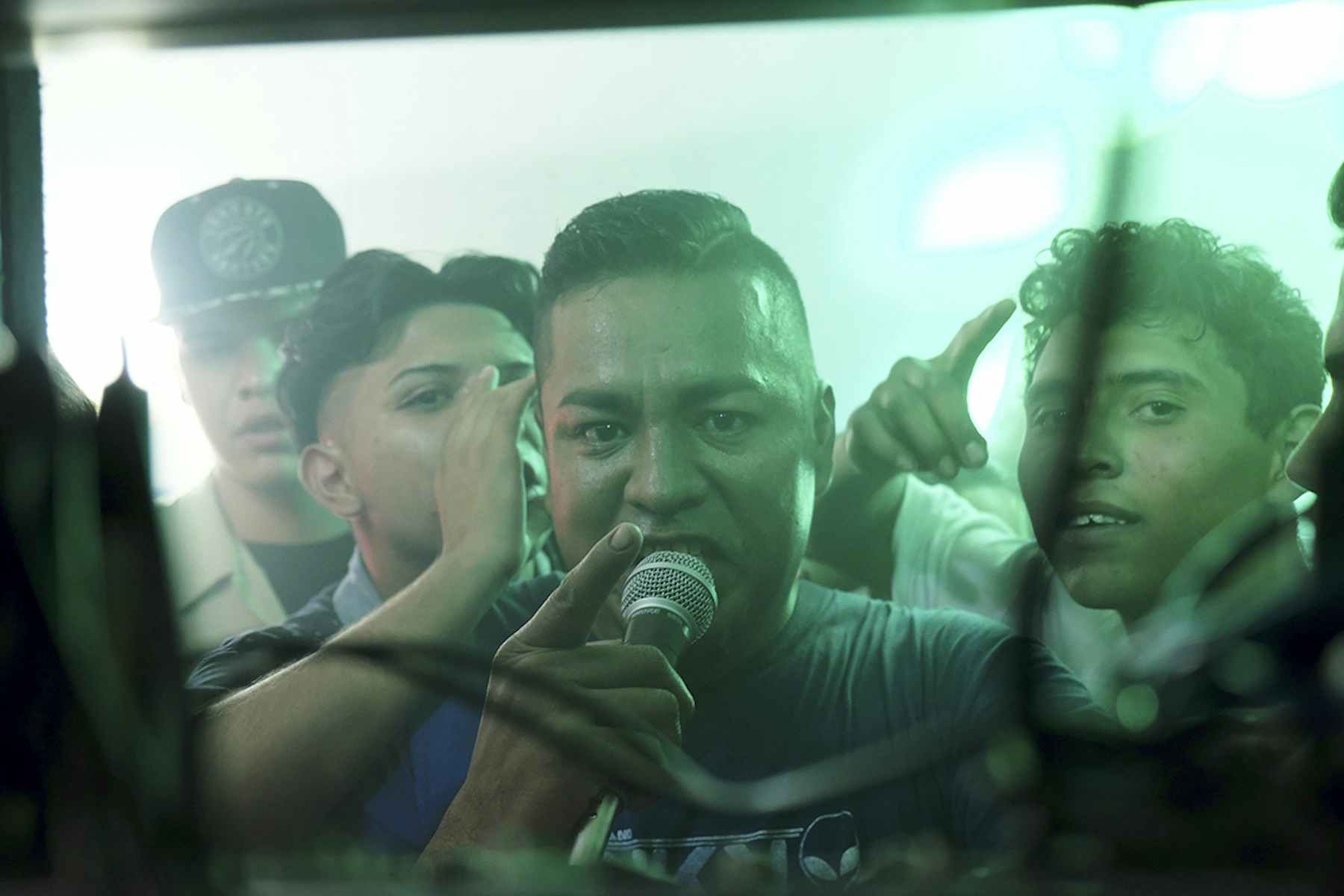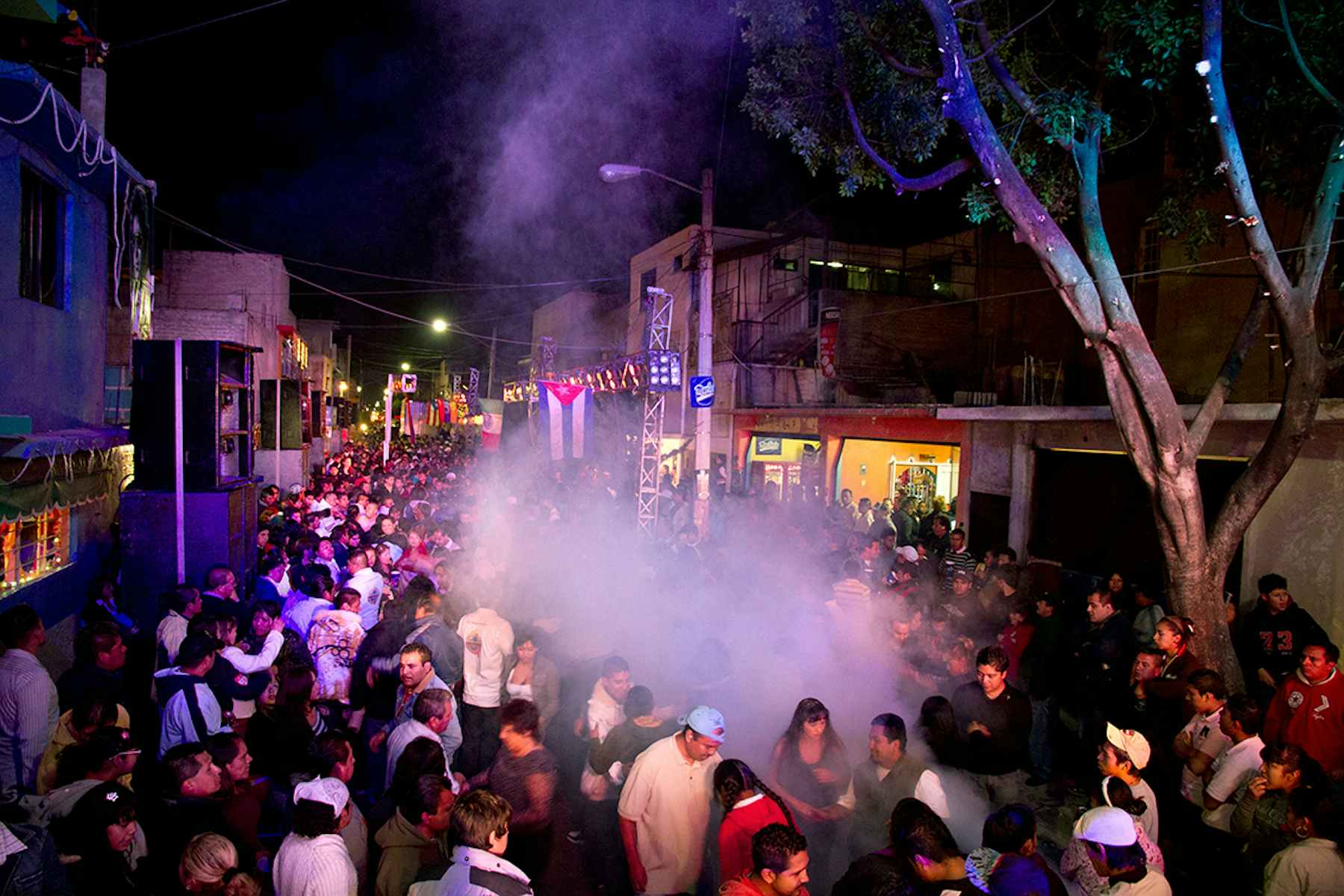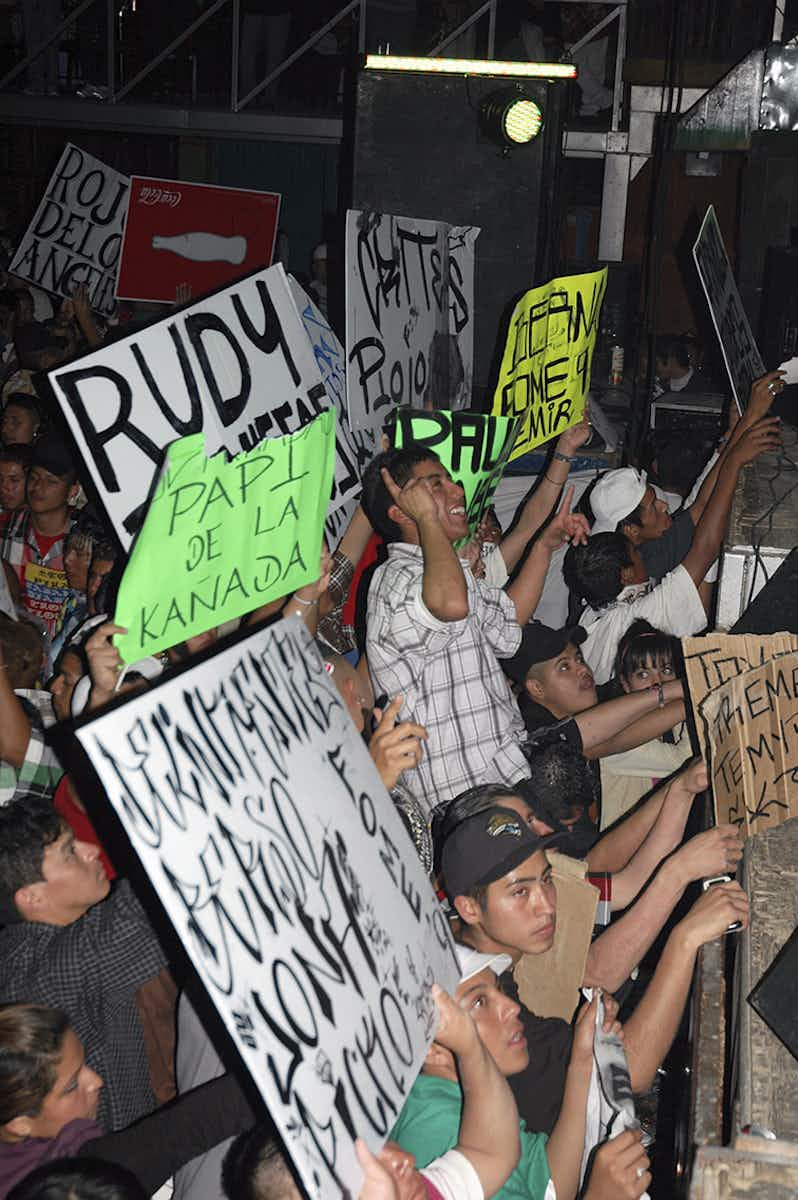 What does your work say about nightlife?
My DISKO photographs were taken at the end of the ​'90s and [beginning of the] 2000s. This was a time of great cultural and economic change in Lithuania. For 50 years, Lithuania had been occupied as part of the Soviet Union [before] gaining independence in 1991. The village discos served as a gathering place for kids to share new music from abroad or local music that was flourishing in the new democracy. The DJs were local kids and helped lead the way, introducing music, new ideas, and a new generational identity. The interiors of the discos remained mostly unchained since Soviet times – sometimes I would rummage around the back rooms and find discarded Lenin paintings, old Soviet movie posters, gas masks, and other remnants of the Soviet Union.
I was quite fascinated by all this debris of a dead empire. It seemed like a perfect backdrop to make a series of photographs about young people in Lithuania, a crumbling past, and the uncertain future of a new generation together in one room.
What part of nightlife have you missed most during the pandemic?
We've been very lucky in Lithuania – there have been very few Covid-19 cases. All the bars and restaurants closed for about six weeks, but then the mayor of Vilnius, the capital of Lithuania, opened up all the parks and squares and allowed bars to use these spaces for tables and chairs. This has helped save nightlife and there hasn't been a spike in Covid-19 cases. While there is lots of tragedy during the pandemic, there also seems to be a burst of creativity and people finding new ways to interact and stay safe.
What is the most memorable party you've attended?
I saw Eyehategod play at a dive bar in New Orleans in the early 1990s. There were only about 20 people at the show, but the atmosphere was nuts. At one point, a huge guy with a mohawk haircut got totally naked and stood in the middle of the room with his fist in the air. Two girls were on the side of the stage kissing – the guys in the band weren't happy sharing the stage with them and kept trying to kick them off.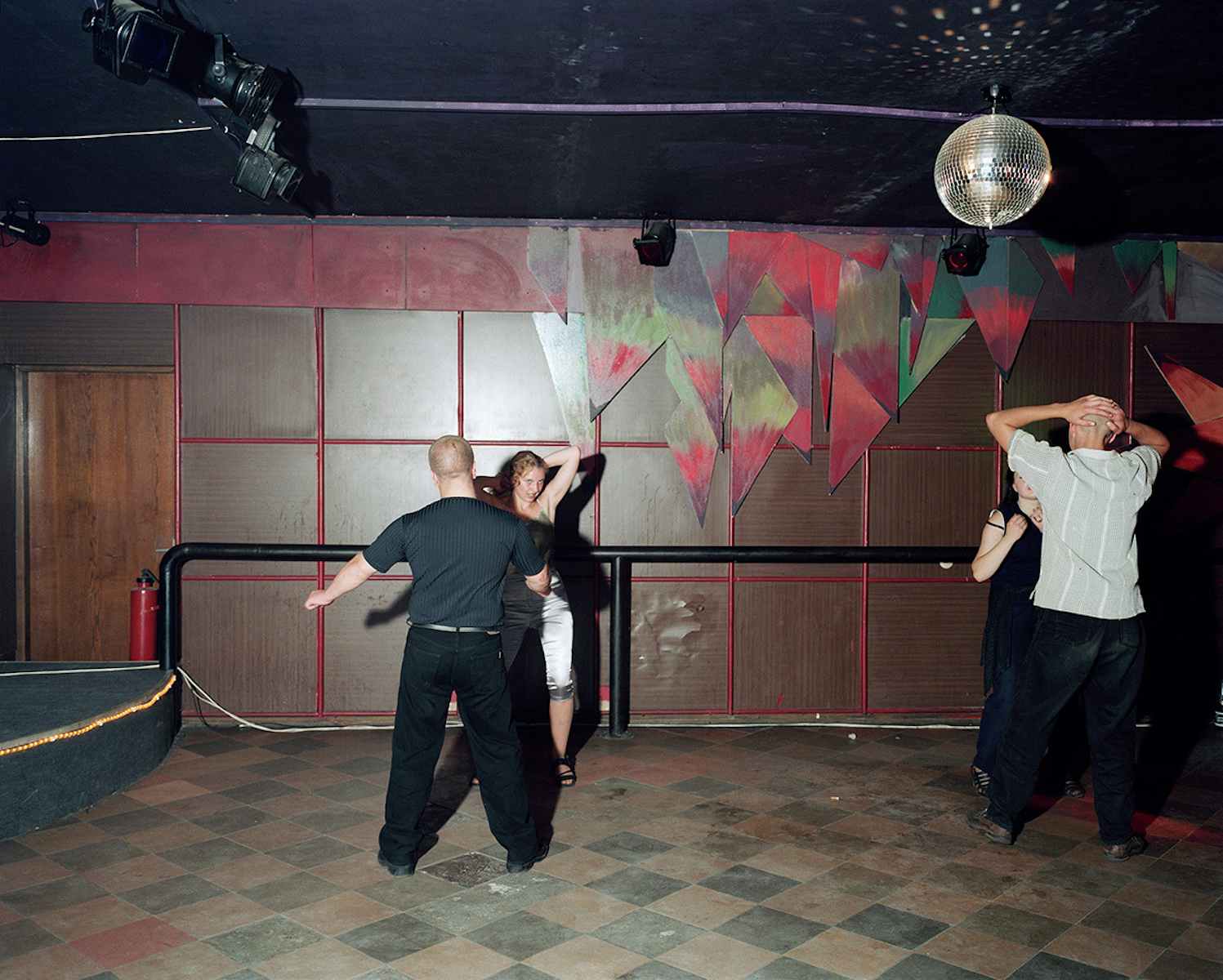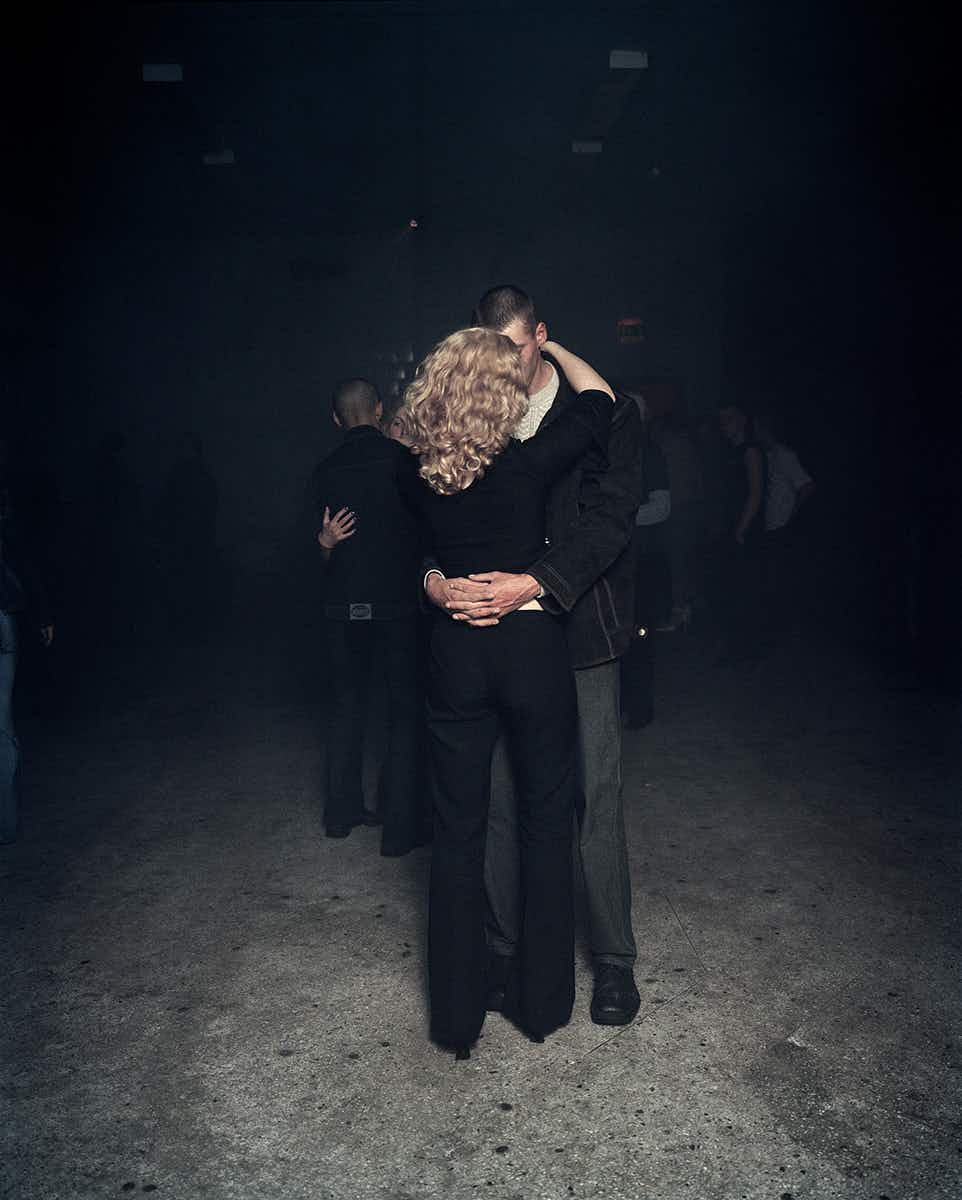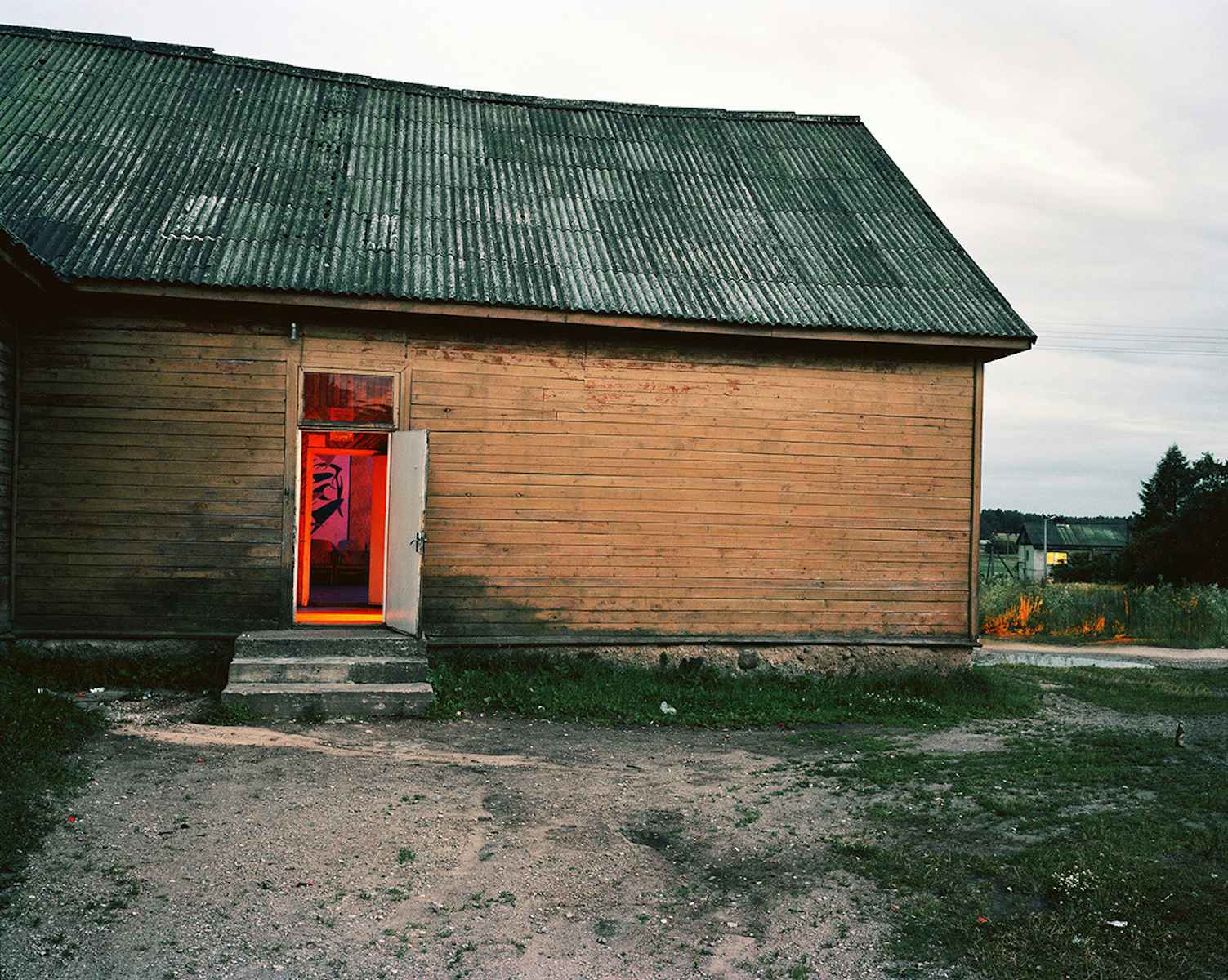 What does your work say about nightlife?
Clubs have been the breeding ground for cultural experimentation. They have been an underground playground for social activism that have silently been incubating grassroots movements surrounding themes like gender identity, equality and freedom of expression. In my project, Opulence, I've been welcomed to document the safe spaces of the Ballroom community – the birthplace of radical social change.
What part of nightlife have you missed most during the pandemic?
I miss being amongst my people. The dance floor has been an educational and inspiring space of expression. I miss the love and the music – the energy is contagious. I'm a social being and am in dire need of hugs and fun…
What is the most memorable party you've attended?
It has always been the people that attended the parties that made it special. As long as there was a sound system, it would record a multitude of emotions, whether it was a house party or at a club. But my most special moment was of DJ Hellie Berry and her five-hour set at Club Doka in Amsterdam.

More like this