100% Teezee: Nigeria's dynamic boundary-pusher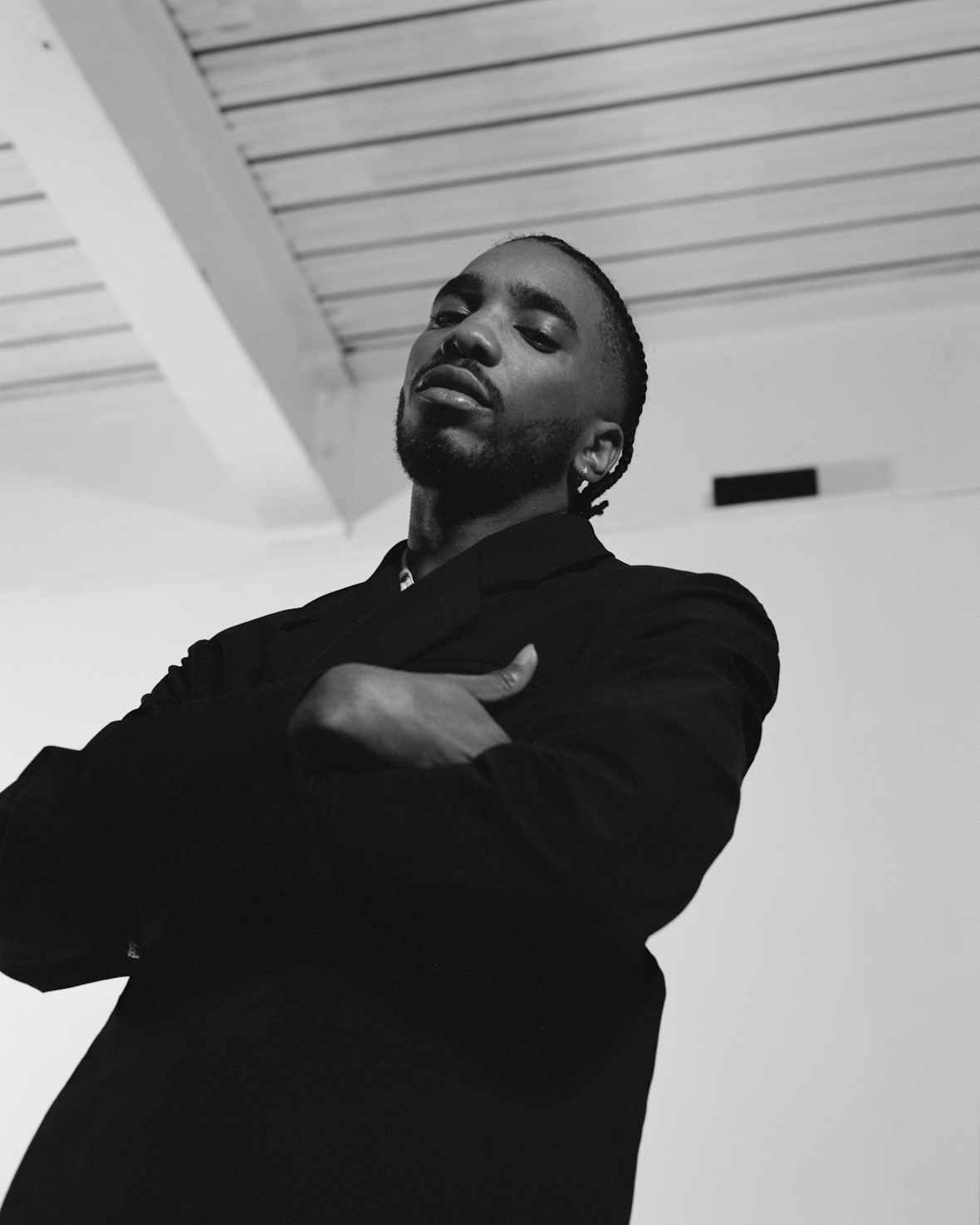 Today, the Nigerian artist releases his new single, BADI, featuring Afropop legend Davido. We get the lowdown on fresh fatherhood, self-love and new music.

Teezee is an artist whose musical grasp extends far beyond his home country of Nigeria. There, he makes up one third of DRB LasGidi, a group that helped pioneer the country's altê scene: ​"It's not a genre. It's not a type of music, it's just being different," he told THE FACE in 2020. Having moved to the UK as a teenager, Teezee has planted his roots in London, too, where he's been working hard on his first solo EP over the last year.
"It's super important to me and I've had a lot of changes in my life in that time," he explains over Zoom. ​"I became a dad, obviously there was lockdown, and those experiences really added to the creativity of my project. I've worked with artists that I really look up to and who I've wanted to work with for a while."
The upcoming EP, which we can expect early next year, is heavily inspired by Nollywood movies and offers a poignant and dynamic exploration of love: a father's love for Teezee's son, who was born last March, romantic love and, of course, self-love. ​"I'm the most self-aware I've ever been in my life," Teezee continues.
"That has given me a different insight into the music and subject matter I've been talking about – this is the most vulnerable music I've probably ever made."
Today, Teezee releases his first single from his project, BADI, featuring Nigerian-American superstar Davido. An upbeat, carefree Afropop banger, the music video sees both artists enjoying themselves around a pool, surrounded by Mowalola-clad mates – a potent taster of what's to come.
Get your 100% fill on Teezee below, from making music in the basement of his university house in Kent – where he studied sociology and politics – to a star-studded Tesco food shop.

10% Where were you born, where were you raised and where are you now based?
I was born in Lagos, Nigeria. I grew up in Lagos for the most part, then I moved to London in my late teens before moving back to Nigeria. Now, I live between London and Lagos.

20% What kind of emotions and experiences influence your work?
Definitely my environment, specifically where I come from. That's one of the most important parts of my storytelling. No matter how globalised, worldly or Afro-futuristic my music might sound, it all stems from the experiences I had growing up and the opportunity I had to do that in two different cities, combining that together.

30% What's a piece of advice that changed your life?
You have to believe in yourself so that other people can believe in you. People always say that and you're like, ​"yeah, yeah." But in the last two years, I've really taken that in more than ever. It's real, you know.

40% What's the most pointless fact you can share?
Nigeria has the second most language dialects in the world, behind Bangladesh.

50% If you ruled the world for a day, what would go down?

If I ruled the world! I would legalise marijuana everywhere. I would make the weekend four days long, from Friday to Monday, and I'd make school non-compulsory.
60% If you could travel back in time to see an iconic music act perform, who would it be and in what era of their career?
I would have loved to see Bad-era Michael Jackson in the early ​'90s and Jimi Hendrix in his LSD drug phase, with his electric guitars. I would have also loved to see Fela Kuti, because he's had a huge impact on everything I'm doing right now. Also a young Sade – I'm a huge fan of everything she's done, and given her Nigerian heritage it would have been extra special.

70% What's a bad habit you wish you could kick?
I kind of kicked it during quarantine, but biting my nails. It's one of the hardest things! You don't realise you're doing it until people point it out. My mum always notices. I've curbed it, though.

80% At what point in your life did you realise you could do what you loved for a living?
I think I had my first epiphany that I wanted to do this at, like, 12-years-old. My first show was when I was 15 or 16. But doing it for a living? I probably realised that at some point while I was at university in Kent. Where I'm from, you're made to feel like music isn't a real career path, it's kind of looked down upon.

90% How did you break out of that mindset and dedicate yourself to music?
Just from the traction I was getting when I was younger. It was in the early stages of social media and shareable content, of seeing stuff go viral from organic shit we were doing in our basement studio in Kent. Going to ACS [African and Caribbean Society] events at other universities in Birmingham, Manchester and Nottingham, seeing reactions. That was the first time it felt possible.

100% Which five people, dead or alive, would you like to do a Tesco food shop with?
Anthony Bourdain. It would be interesting to see what Jean-Michel Basquiat would eat. Martha Stewart because she's funny and I'd like to understand that world a bit more. Nelson Mandela, because he's aged pretty well and has looked the same for about 30 years. Then finally, Bob Marley.


More like this