100% Elheist: as goody as it gets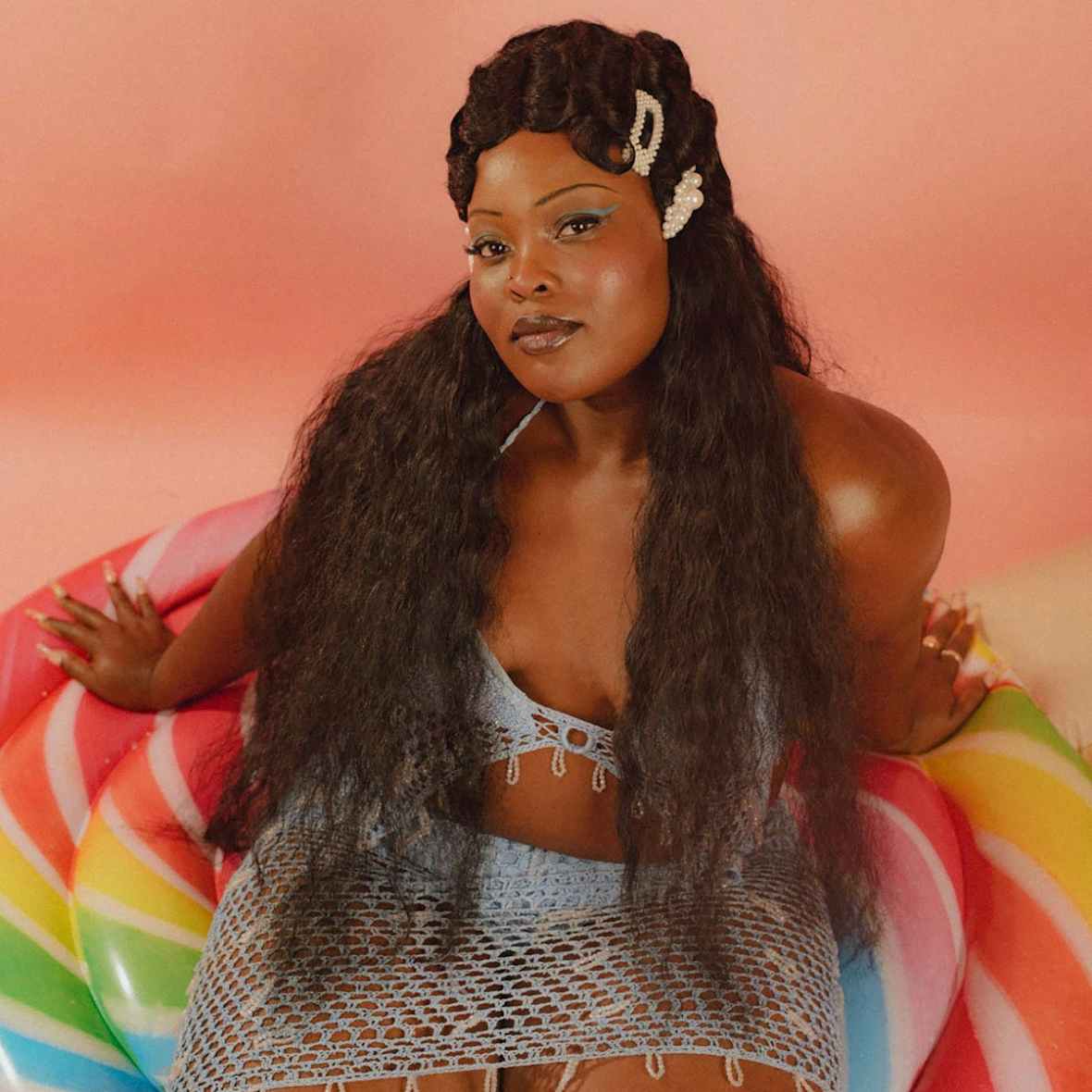 The 26-year-old south Londoner is making empowering tunes for all. Feel the self-love.
Elizabeth Osaguona, aka Elheist, is a rapper, singer, songwriter and producer. Most importantly, the south Londoner is the titular Wholesome Goody of her debut EP. Think: a persona built on the core tenets of self-love, validation and liberation. As her Instagram bio advises: ​"My greatest asset is love."

Bursting onto the scene in 2018 with genre-defying track AMO, the 26-year-old has been building hype behind the scenes DJing for NTS and gathering Jorja Smith, Tiffany Calver and Mowalola as fans.
"I wrote this for me, for you, for us," explains Elheist of her new record. ​"Take what you need from it, but most of all enjoy it. Dance with it. Sleep with it. Cry with it. Whatever it evokes."
The EP bounces between electro R&B and delicate melodies, finessing a distinct sound. On the title track, Elheist advises the listener that ​"Anything she wants, she's gonna get that" over a beat that's equal parts booming drum frequencies and a warped warning siren.
Done Talking is similarly self-promoting ("You can't help if you're blessed and you're making it") while the beat is stripped down to an acidic, pulsing synth and a rattling hi-hat.
Watch the video for Done Talking – shot while in quarantine – before getting your 100% fill of Elheist below.
10%: Where were you born, where were you raised and where are you now based?
I was born and raised in southeast London, and I am currently based in southeast London.
20%: At what point did you realise you'd be able to do what you love for a living?
I generally put love into everything I do – so if I'm living, I'm loving, ha ha! But I'd say from the beginning, after my first show as Elheist.
30%: What's a piece of advice that changed your life?
Greater is the source that is within you, than the force that is in the world.
40%: What can you tell us about your next project?
It's out now and dropped on the 14th August. I can tell you that I am proud and I hope you love it too. I am journeying and I couldn't have told you at the start that we would have found ourselves here. And that is the beauty of life. In simplicity, it's all about enjoying and nurturing the layers of one's life and tapping into your inner goody. It's a lifestyle.
50%: Break down your typical day at work.
A lot of green tea and writing.
60%: What can artists do to help save the world?
Save and heal themselves… and find their tribe. The rest is boundless.
70%: Finish the sentence: Dear Diary, today I…
…am thinking of Trap Kitchen and what I'm going to get to eat.
80%: How did you celebrate your last birthday?
Bar hopping in Los Angeles. Obviously ended up in the studio.
90%: Biggest pet peeve?
Mess after just cleaning.
100%: You rule the world for a day. What goes down?
No-one would probably realise because it would not be technological.

More like this