Olivia Dean: ​

"

I don't care if nobody likes my album. I love it"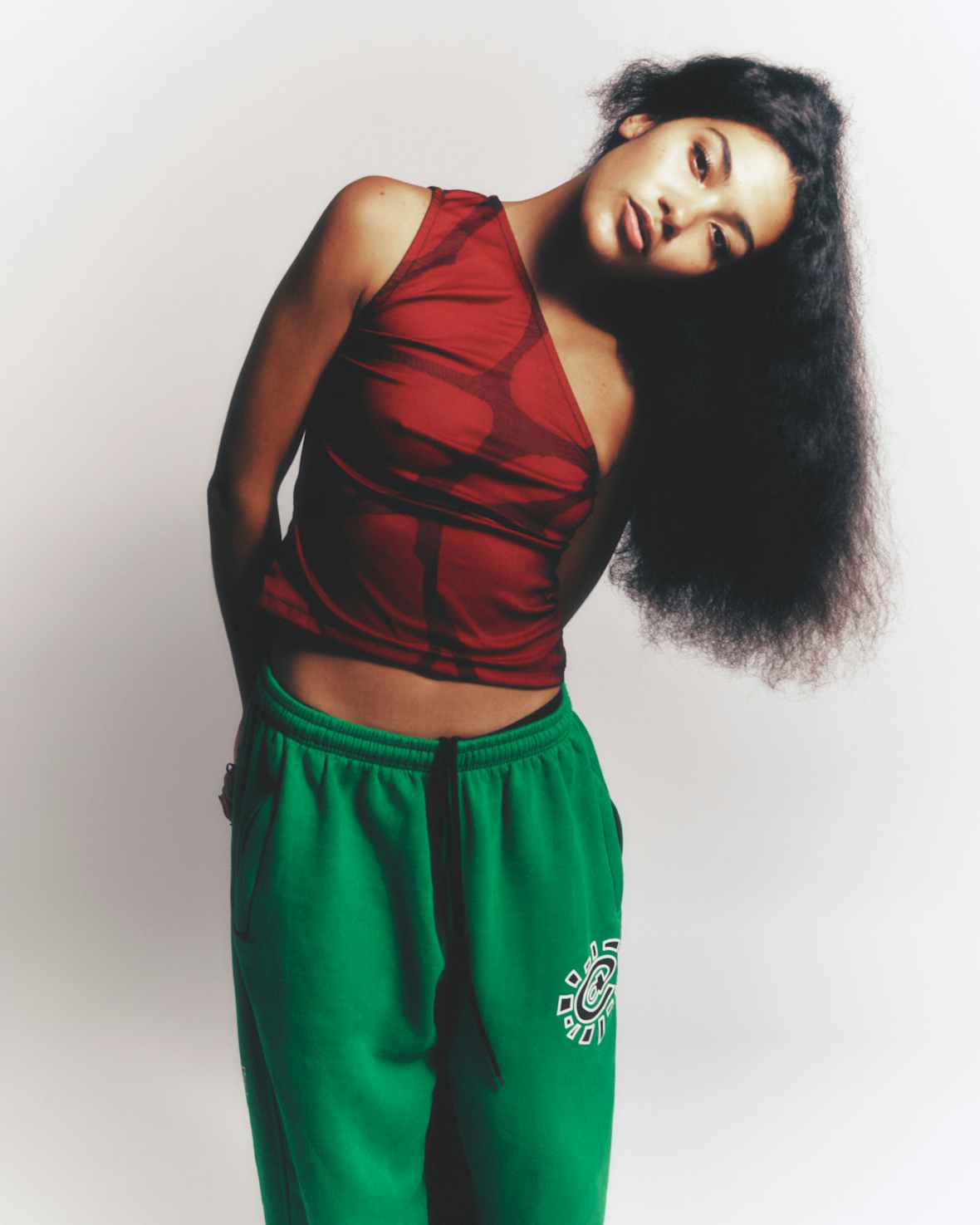 100%: The London musician has been selling out venues across the UK and Europe, and is gearing up for the release of her debut album. We asked her all about it, and why cream in carbonara "is a crime".

"It's really cool to put your whole heart into making something and finish it, because it's really hard to finish things," says Olivia Dean, throwing a Squashie in her mouth midway. She's Zooming in from the Spiritland studio in King's Cross, having just finished a talk-through for her highly-anticipated debut album, which is due for release this year.
"I feel really proud of myself," she continues. ​"It's funny when you've been making something and it's been your little secret for so long. Then people give their opinion on it and it's like, aaah! This is real!" Although Dean jokes that the album has been in the works her whole life, she's actually been plugging away at it for about a year and a half.
Its lead single, UFO, is an intimate, pared-back love song inspired by a particularly poetic Valentine's card. ​"I'm not that good at cards and find it quite hard to be sincere, but I wrote something like, ​'You're the best version of love I've ever seen', which I felt quite happy with," Dean says. ​"I thought, that'd be a cool thing to put in a song."
Having released a steady string of singles and EPs since 2019, Dean has become renowned for her feel-good ballads, amassing an impressive amount of fans in the process – especially considering she's not put out her first album yet. Her UK and European tours, which kicked off this month, have pretty much sold out. Dean's headline show at Koko in Camden, North London, sold out in under a minute, which is no small feat for an up-and-coming artist.

"I write songs to play them live," she says. ​"It sounds [like a] cliché, but people being in a room together, listening to music and sharing stories, it's such a special thing. It's really nice to get some bums in seats."
Although clues about Dean's debut are few and far between, what she's most happy about is that she made the record on her own terms, with no limitations. ​"For a long time, I was caught up in what I felt I was supposed to make, whether that's because of the way I look or what genre I'm supposed to fit into," she says. ​"But I like loads of stuff! You can't define yourself with one type of music or emotion. The album's a real mixed bag, in a beautiful way. I don't care if nobody likes it. I love it."
While we eagerly await more music that feels ​"warm, like a really nice Cup-a-Soup", as Dean puts it, we quizzed her about carbonara, dodgy laundry habits and why artists should probably stop making merch.

10% Where were you born, where were you raised and where are you now based?
I was born in Tottenham and raised in Highams Park, but I usually just say Walthamstow because people don't know where that is. It's on the cusp of Essex, basically. I'm an East London girl through and through. I'm now based in South East London, for a bit of change. I like the music scene there.

20% Who's making you excited about the South East London music scene?
There are so many good jazz musicians there. I'm obsessed with Kokoroko. Steam Down are super cool. It feels really alive – all the bullshit is stripped away and it's only about the music.

30% If you were cooking food to impress someone, what would you make?
Carbonara. I've really perfected that dish over the years.

40% What's your secret?

You don't need cream! That's not correct. Just a couple of egg yolks and parmesan. The cream is a crime.

50% What's the strangest DM you've ever received?

I don't really read my DMs. I think it's strange that anyone could have access to you at any point. I don't like that. It's like the whole world having your phone number.

60% Love, like, hate?

I hate mayonnaise. It's so gross. I like the pub a lot. I love my best friend so much. She's like my left lung.

70% What's a bad habit you wish you could kick?
Not doing my laundry. I just can't keep up.

80% If you ruled the world for a day, what would go down?
Someone needs to tell women about their periods a bit more. It's a minefield! Not just the bleeding – there's so much mental stuff as well, which you have to figure out for yourself. Can't they just do a course or something? It's such a taboo. Everyone should be talking about periods more.
90% If you could go back in time and watch a musician perform, who would it be?
Aretha Franklin.

100% What can artists do to help save the world?
Don't make loads of merch for the sake of it. If you're going to make something and put it out into the world, you should craft it and make it beautiful.


More like this