The pop star set to soundtrack 2020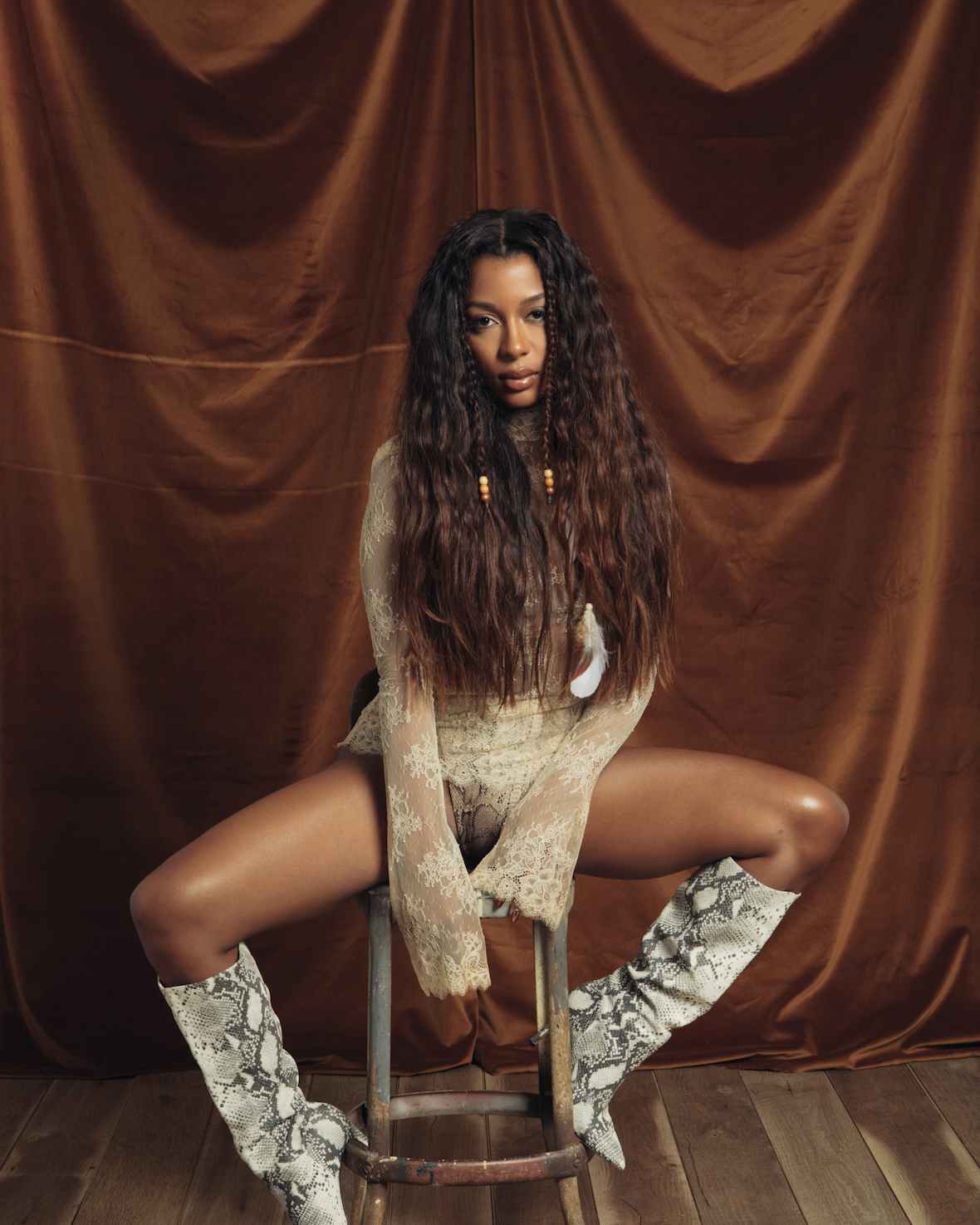 Next Big Thing, Victoria Monét, talks Charlie's Angels, Ariana and hot new music projects.
With 12 songwriting credits on the Billboard Hot 100, Victoria Monét's done the groundwork. A frequent collaborator (and bestie) of pop titan Ariana Grande, she helped co-write the billboard topping tunes Thank u, next and 7 rings. Fifth Harmony, T.I and Nas have also enlisted her help, getting her to spin her songwriting skills on bangers Them Girls Be Like, Memories Back Then and You Wouldn't Understand respectively. And between all this, she's dropped four solo EPs.
Now the LA artist is gearing up to release her next body of work in January 2020. Until then, Monét whet our palettes earlier this month with the seductively smooth single Ass Like That. A glossy ode to getting fit and thick, the accompanying ​'70s-inspired workout music video will get you questioning, ​"Seriously, how did she get an Ass Like That?"
Monét's also involved with the Charlie's Angels soundtrack, which was executively produced by Ariana Grande and is out today. The move is hardly surprising: ​"I'm so thankful working with my best friend, she the cheat code," the two lovingly croon on their most recent track Monopoly, proving that the two know they've hit the friendship-collaborator jackpot.

The Face hopped on a call with pop's Next Big Thing ahead of her track Got Her Own. Read on for Victoria's three best tips for getting an Ass Like That, the last thing that Ariana did to make her laugh and where to find a clue for her upcoming album's name…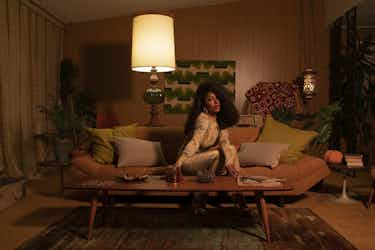 You've been co-writing songs and dropping EPs for so long, why the album now?
I think there are a lot of things to factor in, one being that I don't think I ever took enough time off from songwriting to focus on my own music because songwriting was more financially stable and it was more successful at the time. Also, before this project I never had a team – I never had a manager to help me put things out.
Do you always know when you've written a hit, like when you helped write Thank U Next?
I know that it felt really, really amazing to us, so I was hoping that would connect with the world, but I could not have predicted it would be number one. I guess from here on out I can kind of use it as a measure, if I like something that much then there must be other people that will like it the same. If we're that addicted to it in the studio, I guess that's a good sign.
What are your three best tips for getting an Ass Like That?
I think high weight low reps helps is how you build muscle. My trainer was telling me that sometimes not always about exactly targeting your ass. If you have back exercises, or even ab exercises that will make your waist smaller and your back stronger, it creates the illusion of a curve. Also squats of course.
How did you and Ariana first meet?
We actually met in a studio session. I think it was two years before her first album came out, and we were working with Joe Jonas. It was a random session, I was like taking publisher requests to do sessions with different people but we just kind of clicked and we just ended up working together a lot. Hanging out and playing cards and Mafia. Now I think it's been about eight years.
Was there a specific moment where you guys realised you were best friends?
She went on a tour and invited me. There was one day where we had a really deep discussion on her tour bus on her bed in the back. It was very emotional and we talked about some very deep stuff. It was a level of connection, not like just being friends. I don't know if she would say the same but yeah it was a special night.
What was the last thing she did that really made you laugh?
I don't know, there's so many things but she probably said something. She's very good at doing impressions and different voices, so probably something like that.
What should we be keeping an eye out for next?
The Charlie's Angels soundtrack. After that, my new music will come in 2020. New songs, there's a project coming, a lot of content. Hopefully a tour.
Can you tell us anything about the new music that's coming out?
I would say there are hints in the music video and lyric video, that I left for people and that allude to what's to come. And the name of my project. So if they're curious enough they can see.
Is anyone else on your dream collab list?
I think Drake is a no brainer. I would love to work with him. Another one that's really far out is Sade. I know she doesn't really work with people but I would love to even be in a room with her. I also would love Earth Wind and Fire. There's quite a few, but I think I'm leaning more towards people that are either like Meg Thee Stallion or Drake, or musical like Sade and Earth Wind and Fire.

More like this