Yaeji's anime-inspired family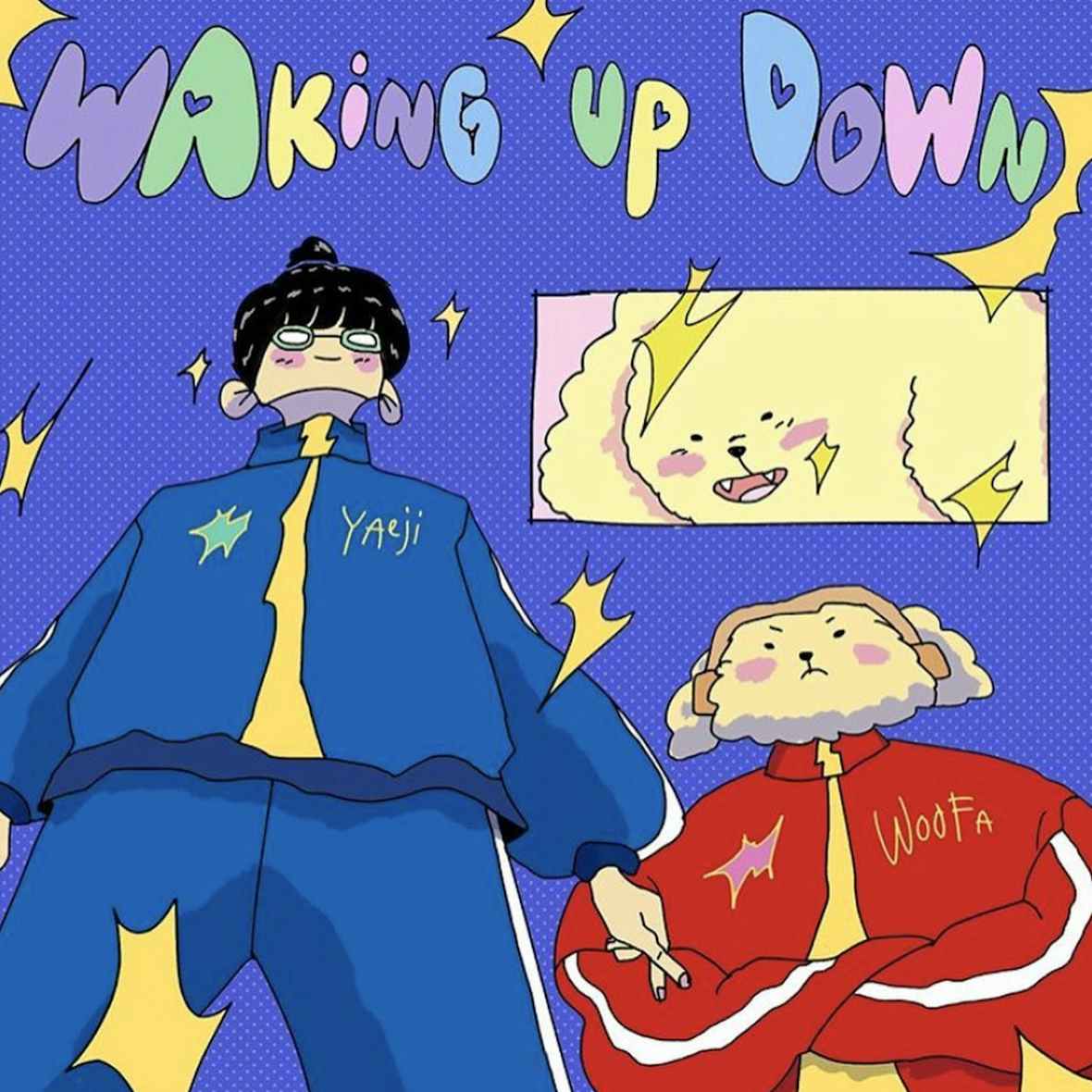 Marking the release of her new mixtape What We Drew 우리가 그려왔던, the Brooklyn-based singer, DJ, producer and artist talks us through the anime-inspired characters who star in the video for lead track, Waking Up Down.
Yaeji's much anticipated new mixtape What We Drew 우리가 그려왔던 has been two years in the making.

Since her meteoric rise to the top in 2017 – following two EPs Yaeji and EP2 – that introduced listeners to her unique blend of house, techno, hip-hop and pop Yaeji has been holed up in her newly-built Brooklyn studio working away on this largely autobiographical project.
Released this week, the 12-track mixtape – her first output with British indie XL Recordings – features all the trademark ASMR-like vocal loops, silky synth textures and sparse beats we've come to expect, as well as nods to the Korean indie rock and electronica she grew up on Seoul in the early ​'00s.

The artwork for the mixtape is designed by Yaeji herself, while the videos have been co-created with family and friends, each forming part of this alluring audio-visual world.

The lead track Waking Up Down is the bouncing future club anthem we've all been waiting for – the low-key groove, sprinkled with snares, is sure to be heard blasting through every club the moment the world is back in motion. Repeat these lyrics in isolation as a daily mantra until that day comes: ​"I got waking up down /​I got cooking down /​I got making a list and checking down."

When it comes to the visuals for Waking Up Down, Yaeji's let her imagination run wild. Directed by Yaeji's flatmate Annie Xing Zhao, the mesmerising anime-inspired illustrations for the video feature four characters: Woofa, Bird & Worm, Eggman and Lotta Chex. Here, Yaeji tells us more.

WOOFA, Basshead, Yaeji's best friend
"Woofa the dog is almost like my imaginary friend that I've had for maybe the past year. I created this character called Subwoofer, before he became Woofa. The idea came from me and my creative director just hanging out, imagining we could make a show together.
"He's always full of ideas, so he had this whole plot for this DJ anime and my contribution to that was Subwoofer, a venue dog that's really into bass music and loves hanging out by the sub bass. He's a dubstep head, really chilled out, and a goofy best friend.
"We changed his name to Woofa because I realised Subwoofer was already taken by another dog, so Woofa ended up making it into this music video as my best friend. His character is similar to mine in that we're struggling still to feel good about ourselves and need help."
BIRD & WORM, Coach, Waking Up Master
"Bird & Worm is the first character that appears as a master that helps train us. Annie [Zhao] really helped me fully ideate this one. The idea is that they have polar opposite personalities but work together great as a team.
"Bird has red eyes from waking up really early, kind of coming from [the phrase] ​'the early bird gets the worm'. The Worm is kind of like a stoner chiller guy that helps chill Bird out when he's too Type A. So they have a very balanced relationship. That doesn't come specifically from any of our friends I don't think, but it's a funny little character."
EGGMAN, Chef, Cooking Master
"Eggman is an idea I came up with. I was thinking about how I have been obsessed with the idea of cooking a perfect fried egg for the past couple of years of my life. I think I'm getting quite close. That was the idea with Eggman: I wanted a chef that had an egg-shaped head.
"His personality is kind of stoic. He may seem cold at first but he just doesn't know the words to be loving. In his heart he's super, super loving. I've had a few friends that resemble Eggman I guess, I can't think specifically who, but I definitely have a few people like that in my life."
LOTTA CHEX, CEO, Making A List And Checking Master
"With Lotta Chex, that is actually directly inspired in a way. My manager Jordan proposed a really cool idea a while back of inviting local drag queens up to stage in some of the cities I was touring in. She's definitely inspired by all the queens I met while on the road. Lotta Chex, the name comes from Jordan as well. I think her name is so funny.
"I'm really inspired by all the drag queens I've met, it's really incredible what they do. They're really maybe some of the most professional performers I know in the way they carry themselves and prepare for their show, they really put their all into it, and for a lot of them it isn't even their full time job. They really don't get paid much or get a stage that they deserve. So Lotta Chex is kind of inspired by that. I made her the sickest CEO you'll ever meet, who's killing it. "

More like this