The NYC-based artist talks us through her new mixtape What We Drew 우리가 그려왔던. Merging anime, club music and Korean culture with help from her inner circle of collaborators, the project feels like a warm hug between friends.

Yaeji is a night owl. Given the current circumstances, however, the 26-year-old Korean-American is adapting to a less nocturnal existence.
"My mum's always telling me you have to be asleep between 10pm and 2am, because that's when your body is healing," the musician says over the phone from the co-living-co-working-space she shares with four others in Brooklyn, New York. ​"During quarantine a lot of my roommates have an earlier schedule than me. I want to align with them more because we're all sharing the space, but it's hard."
It's little wonder Yaeji – birth name Kathy Yaeji Lee – loves the wee hours. She's a passionate raver with a sound rooted in club culture. And, since the 2017 release of her most-notable earworm, the bouncing anthem raingurl, her career has shot up from NYC's underground scene. Now Yaeji's nights are filled with not only with music, but with anime, design, supper clubs – pretty much anything that involves enriching the marginalised communities with which she identifies.
Her tripped-out layers of bilingual lyrics – half-whispered, ASMR-like, over thumping beats – have won over the world, notably finding a fan in Oscar-winning Parasite director Bong Joon-Ho, who recently gave her a shout-out in The Face. (If you're wondering: drink i'm sippin on is his favourite track.)
Equally, Yaeji's unique style – a blend of house, techno, hip-hop and pop – has made her that rare thing in contemporary club culture: a crossover artist as much at home at major music festivals as she is on the hallowed dancefloors of New York and Berlin, and the sweaty underground clubs and lounges of Seoul.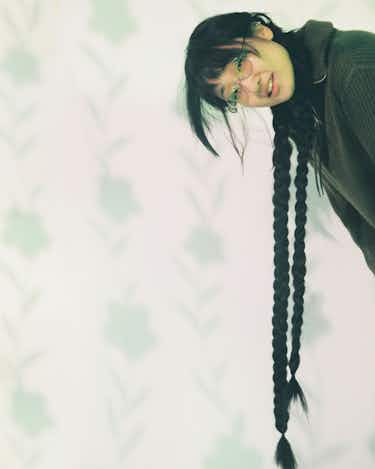 To best understand Yaeji, we need to start at the beginning. Born in Flushing, Queens, a majority Asian New York neighbourhood, she moved to Atlanta when she was five, before relocating to Korea at the age of nine. She describes herself as ​"shy" and ​"awkward" as a child, and recalls how the constant moving made it hard to make new friends. ​"I remember spending a lot of time solo, diving into personal projects or getting deep in a specific scene on the internet, whether it was blogging or games. Keeping myself busy that way."
Yaeji celebrates her identity in all aspects of her work these days. But back then, straddling cultural lines led to feelings of displacement. She felt like a foreigner in Atlanta (which has a relatively small east Asian community) and an outsider in her family's native Seoul, too.
"I was always a minority," she recalls, her only comfort being an an MP3 player that sent her spiralling down a rabbit hole of Pussycat Dolls, Missy Elliott, Bone Thugs-N-Harmony, and a cohort of US R&B and hip-hop artists that would have ordinarily taken years to trickle their way to Seoul.

In her late teens, Yaeji moved back to the US to study graphic design and conceptual art at the prestigious Carnegie Mellon University in Pittsburgh. She joined her college radio station, WRCT, which tasked its disc jockeys to play the ​"weirdest music" they could, and discovered a ragtag group of misfits among its ranks ("the common denominator being our love for weird, leftfield, underground music"). For the first time in her life, Yaeji found her outsider status embraced. ​"It made me feel so comfortable to connect with people that have various traumas and painful memories. I think that was the first time I felt comfortable being myself and just expressing myself."
While most DJs start out as fans, Yaeji threw herself into the deep end. After landing her own radio show, she played her first gig at now-defunct Pittsburgh music venue Shadow Lounge. A speaker fire during the closing set (not hers) meant the night was logged in campus history. Armed with a new collaborator – music production software Ableton – and prepared for a whole lot of trial and error, Yaeji began working on the next part of her story: making music of her own.
Using a field recorder, she started to tape her voice as quietly as possible in front of the microphone, so that it sounded like ​"someone's talking really softly right next to your ears". The effect was peculiar, soft and grainy, the sort of sound that ignites a tingling sensation.
"That was a total accident," she giggles, explaining that she sang in hushed tones out of fear of embarrassment, so that her college roommates couldn't hear her through the paper-thin walls. ​"But [it was] a really happy accident in that I realised – especially when I'm speaking Korean – that it has this really intimate quality to it, with a lot of texture. That's always been an important part of my music since day one."
In 2015 Yaeji moved from Pittsburgh to Brooklyn. There the influence of Discwoman – a collective that works solely with female-identifying artists and strives for POC representation in largely white nightlife communities – was helping shake-up the clubbing community. She immediately felt a new wave of confidence.
You can feel Yaeji's sense of liberation when she performs live, which is where she really comes into her own. Played at rib-rattling volume, her music slides into your ear like syrup, and pours through your body to the point of euphoria. Sometimes she snakes her hips from side to side and sings into the microphone, softly. Other times she stomps along to the bass as her fans bounce up and down, chanting approximated Korean lyrics with alcohol-induced confidence.
In Brooklyn, Yaeji became a fixture on all the right line-ups, her dancefloors bringing together an endearing mash-up of misfits: music nerds, achingly-hip hip-hop kids, free-spirited art students and tanked-up ravers. Those present at the early shows found something in the way Yaeji's lyrics often jar with the 100 mph energy of their musical surroundings. Her introverted musings switch between depression, anxiety and identity, as well as ostensibly lighter subjects such as Korean beauty traditions and regimes. In doing so, the Asian-American artist manifests the feeling of being caught between two worlds, providing a figurehead for young girls who might be experiencing the exact same thing.
And she wanted to do more, go further. Having formed solid, albeit sweaty, relationships on the dancefloor – but struggling to fully converse with her pals over the four-to-the-floor beat – Yaeji decided to start her own at-home supper club. At her Curry In No Hurry nights, guests switched the pumping bassline for the heat of a good old-fashioned home-cooked dish. Before long she found herself serving the crowds at her own club nights with the help of a local Brooklyn Korean restaurant, Kichin, too.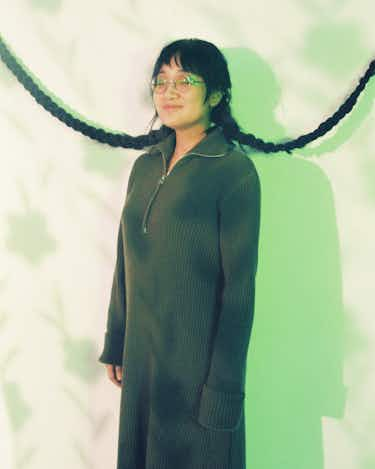 In 2017, another move: Yaeji put out two EPs – Yaeji and EP2 – via the Godmode label. These releases introduced listeners to the repetitive loops, sugar-rush BPMs and sulking rap grooves that would become the hallmarks of her sound. See: Guap, Feel It Out, drink i'm sippin on and a rework of Drake's Passionfruit as early primers. By the end of that year, she'd been voted onto the BBC's Sound of… 2018 longlist. As the BBC wrote at the time: ​"You won't have heard anything like Kathy Yaeji Lee's music before."
Yet, even with those straight-out-of-the gate props – and with the world apparently at her feet – Yaeji has since been particularly selective with her output. Last year she remixed Robyn, collaborated with Charli XCX and Clario and hosted a rave as a ​"love letter" to the NYC scene. But there's a heightened sense of anticipation about her first full length project, What We Drew 우리가 그려왔던.
The mixtape is her first release with the revered label XL Recordings, and one that she's spent the past two years perfecting in her newly-built Brooklyn studio.
An alluring audio-visual project accompanied by a South Korean-shot title track video that features her grandfather, it features all the trademark ASMR-like vocal loops, silky synth textures and sparse beats we've come to expect, as well as nods to the Korean indie rock and electronica she grew up on Seoul in the early ​'00s. You can even hear some of that early MP3 player-enabled hip-hop and R&B, too, not least in the heap of guest rap verses, from Brooklyn-via-Oakland rapper Nappy Nina, as well as Yaeji's creative, non-musician friends Lil Fayo, trenchcoat and Sweet Pea. Their pitch-shifted freestyles appear on the spontaneous jam Free Interlude. ​"Deciding to put that on the mixtape was the most liberating feeling," enthuses Yaeji of that latter song. ​"It kind of sounds like it's not finished, but to me it's such a meaningful track, in that it holds really special memories.
While singing in Korean once offered a disguise behind which Yaeji could hide a certain side of herself, the physical editions of What We Drew 우리가 그려왔던 come with English language translations of her lyrics, something Yaeji has previously avoided.
"I think in the past it was definitely like a secret code language for me, especially in college when I made music to show my friends," she says thoughtfully. ​"I was a bit embarrassed about what I wanted to sing about, so it helped me sing. In the past I think that was true, but with this mixtape that's changed a lot."
To that end, the hypnotising, come-hither vocals and urgent chant heard on In Place takes us to a darker setting, while the lyrics on When I Grow leave you, tantalisingly, longingly, wanting more: ​"Ahem, 1 – 2. Testing, 1 – 2 /​I haven't forgotten about you /​Feeling like I've been exposed to the ones I shouldn't know /​The ones I think I know /​The ones that still have hold."
As Yaeji explains, it's about multiple perspectives. ​"One is me when I was younger, imagining what it would be like when I became an adult. The other is me now, as an adult, talking to my younger self.
"I think a lot has happened to me as a person, as an individual in terms of personal growth and a lot of self-healing," she continues. ​"I learned to be really patient with myself and to open myself up more [to] allow other people in. In that way I think that What We Drew 우리가 그려왔던 signifies a lot of growth for me, and within it these tracks are various short stories of my journey along the way."

While What We Drew 우리가 그려왔던 is largely autobiographical, for the mixtape's visuals Yaeji let her imagination run wild. The artwork is designed by Yaeji herself and each of the videos has been co-created with family and friends (see the anime-inspired visuals for lead track Waking Up Down, directed by flatmate Annie Xing Zhao, and featuring four characters, including a Club-Mate-drinking ​"basshead" dog named Woofa and Lotta Chex, an imagined CEO who's been on the cover of Forbes magazine). It all adds to the collaborative nature of a record that features friends such as performance artist Victoria Sin and producer Shy One, both based in London, and DJ and producer YonYon from Tokyo.
"I'm really fortunate that all of these collaborations feel really organic to me. I think in the past it was hard for me to know if I could even collaborate musically, because I was used to writing music alone. I was just worried that I'd be too controlling, or that it would be awkward. There are so many questions, so I was a bit shy. But I think because all of these people on this mixtape are friends in real life, that's how I was able to do it."
Yaeji's intimate circle play a part in the project, too: as well as her grandfather, the South Korean-shot video for What We Drew features other family members and her close friends. She describes the 48-hour shoot as a ​"life-changing experience". For the first time, she felt able to fully express the emotions she bottled up growing up in the US – ones she had hidden for fear they would make her look weak as a minority woman.
"These girls made me feel like it's completely OK to just let it all out and share that with each other," Yaeji affirms. ​"I really felt like a changed person when I came back."

When it comes to her next change Yaeji, like the rest of us, is weathering the impact of the lockdown, and was recently forced to postpone her touring plans that were scheduled to start with Coachella.
"I was preparing a completely different show," she explains. ​"In the past it was just me in a DJ setup. I would DJ my own tracks, go out there and perform. From that I deduced that I want to be moving more, I want to have more intentional choreography." Yaeji found a choreographer and two dancers and worked with them to ideate routines – from ​"locked, hip-hop moments" to ​"abstracted Korean fan dance-inspired movements" – for every single track. It's on pause for now, but watch this space.
And, typically, Yaeji pivoted to innovation. Yesterday, to celebrate the launch of What We Drew, she hosted on Instagram a live streamed drawing-class-cum-listening-party, during which she answered questions from her fans.
It is, for sure, a sign of the times. But what about when we're given the green light to go back out into the real world?
"Oh, man!" Yaeji laughs, pondering the question for no more than a heartbeat. ​"I'm going to go out there and hug everyone I love!"

What We Drew 우리가 그려왔던 is out now via XL Recordings.
Hair Jess Dylan, Makeup Courtney Min

More like this