Balenciaga: couture for the internet generation

Demna Gvasalia takes his first step into couture – and the mega-wealthy elite are in for a disobedient surprise.

Over Demna Gvasalia​'s six years as Balenciaga​'s artistic director, the Georgian designer has successfully subverted the Paris catwalks. Crocs, IKEA bags and maxi-multi-layering have earned him a solid Gen‑Z fanbase for his irreverent approach and a reputation as a rebel, shape-shifting the luxury codes of the storied Parisian house renowned for an uncompromising standard of modern silhouettes and feminine trademarks.
Yesterday, Balenciaga presented its first haute couture collection since 1967, and a milestone 50th overall. And it was Gvasalia's first couture collection not only for the house, but ever. The revival came as a surprise to some. Where the designer has steadily established a penchant for the outre – an often wink-wink, laugh-at-the-critics sensibility – it seemed an odd move to design for the mega-elite (with even more spare cash than the customers buying £3k hi-vis jackets) who are seemingly the butt of his carefully-curated jokes.
But then again, this wasn't ever going to be a typical couture show. With a balaclava'd Kanye West sat on the front row and Kamala Harris' stepdaughter, Ella Emhoff, modelling, it was an exceptional, contemporary take on modern dressing for the wealthy, buzz cuts, mop tops and all. The models walked in eerie silence and some carried roses. This was all about expert construction and craftsmanship of the highest standard.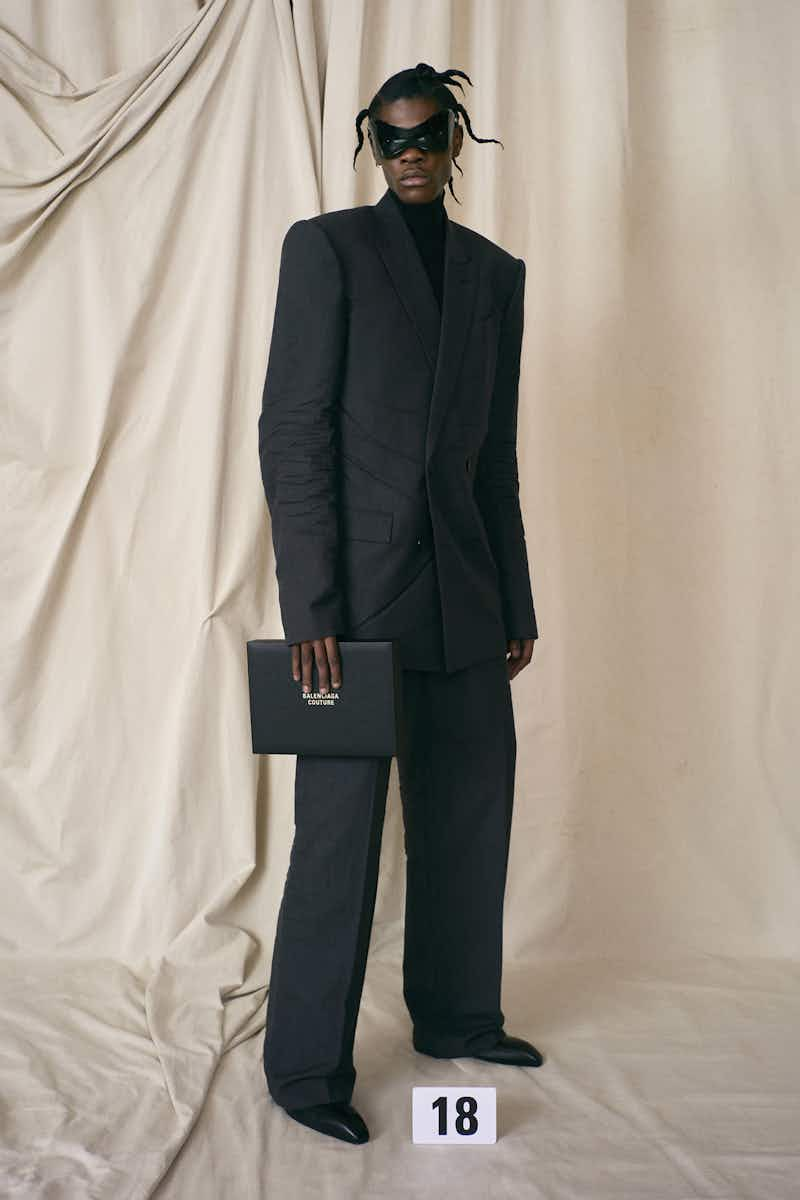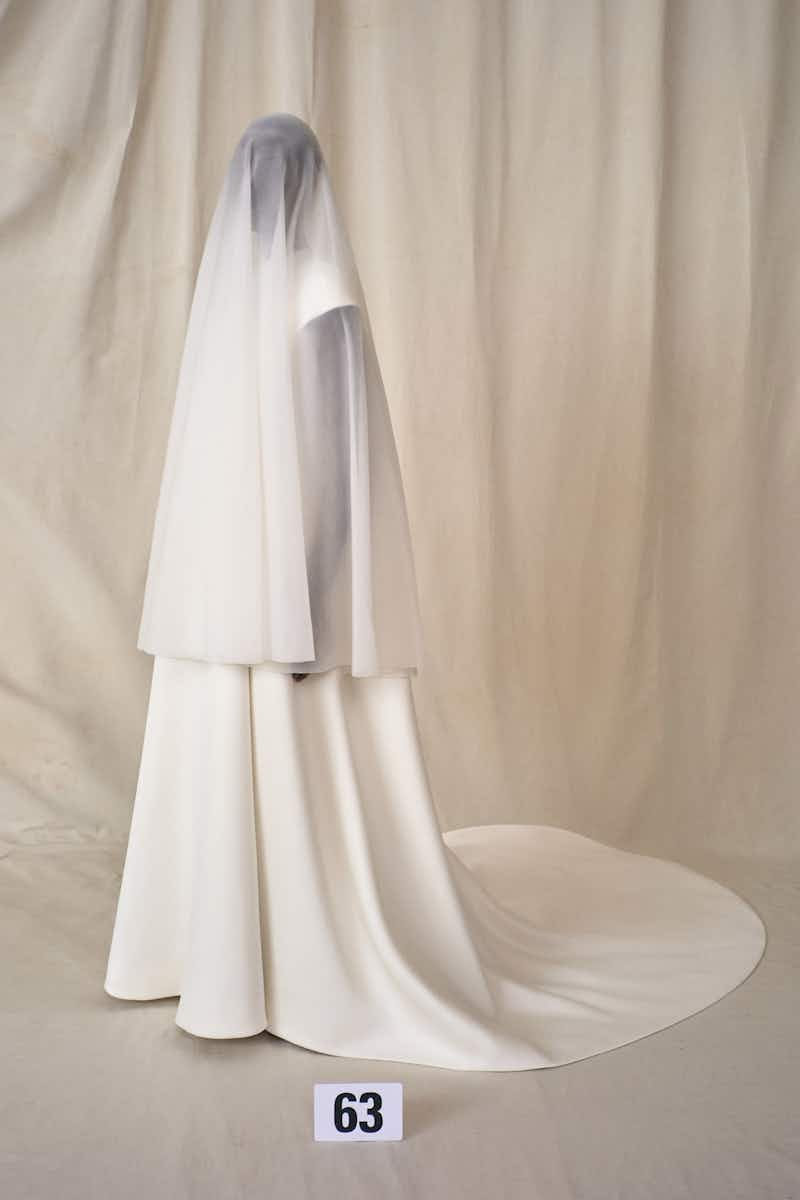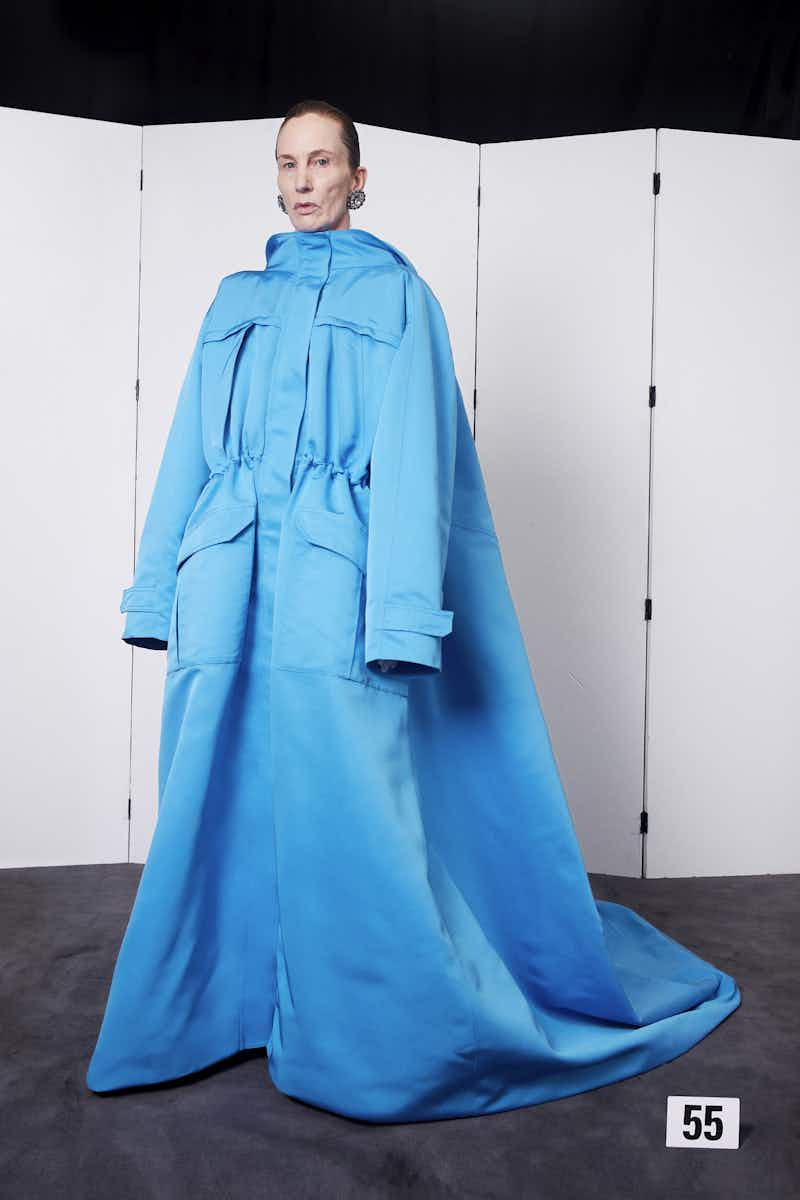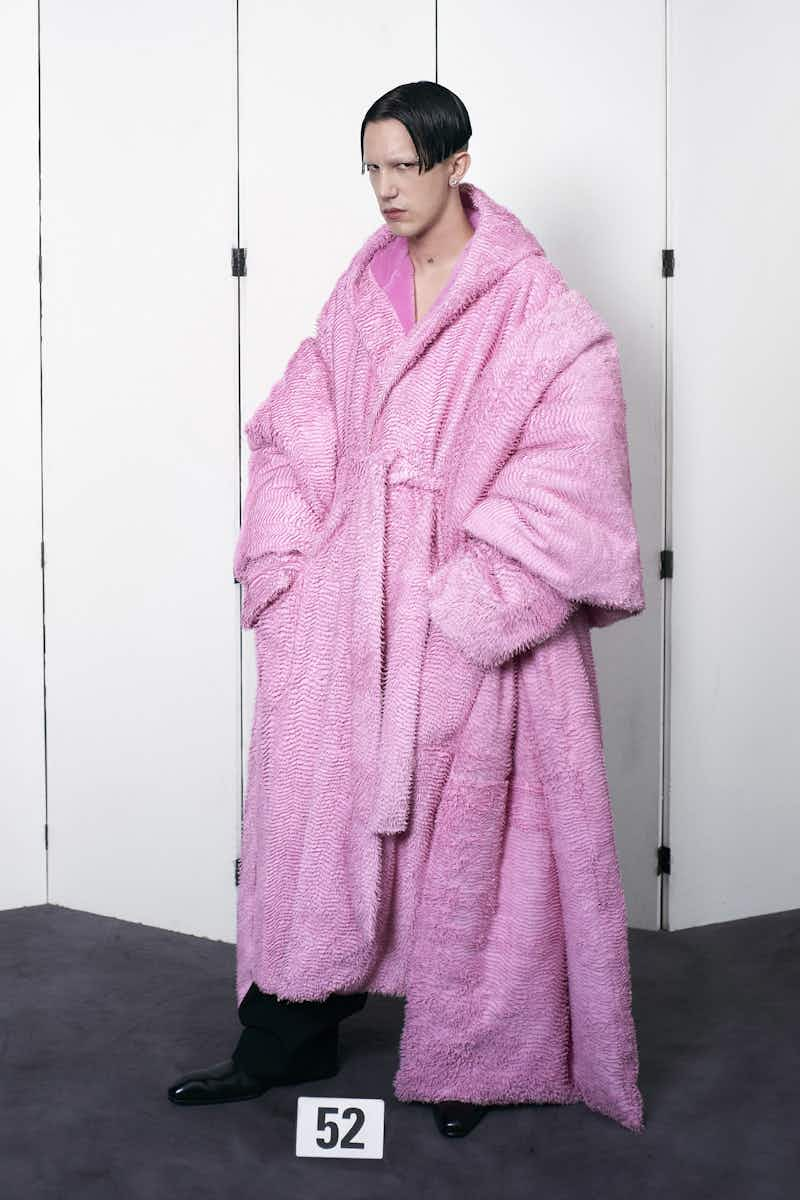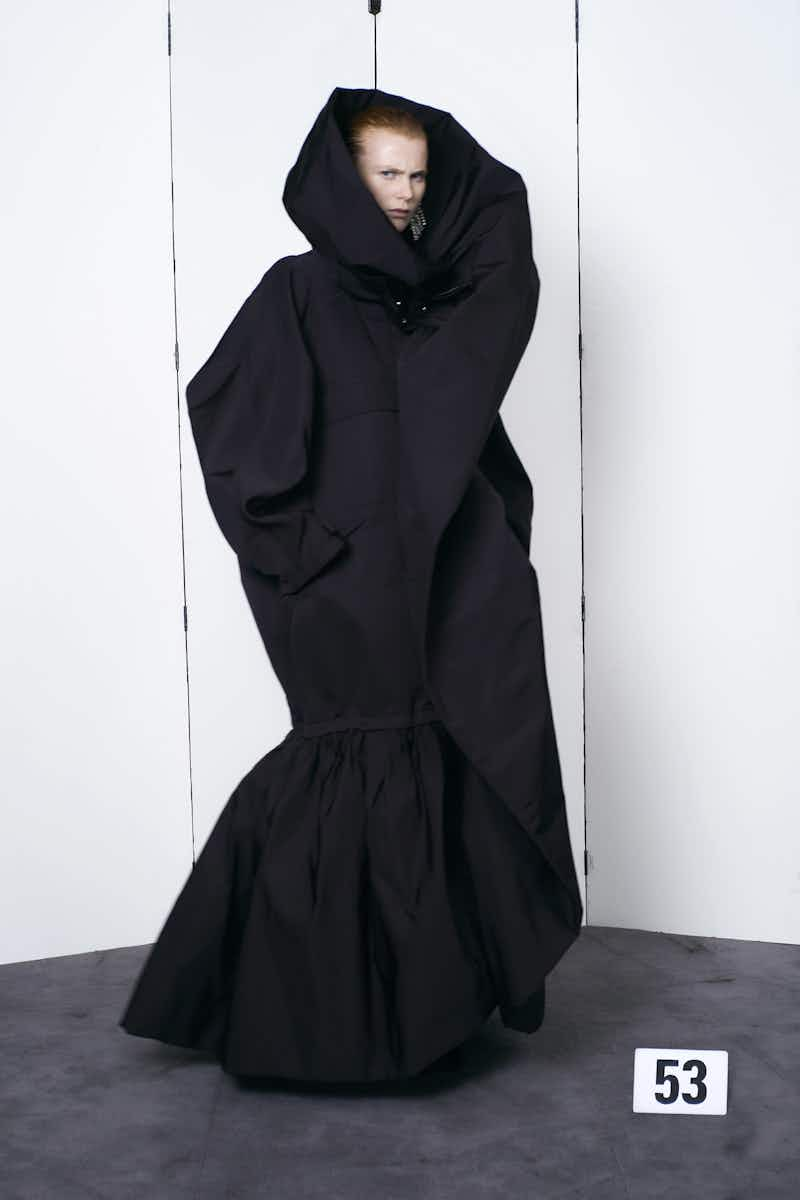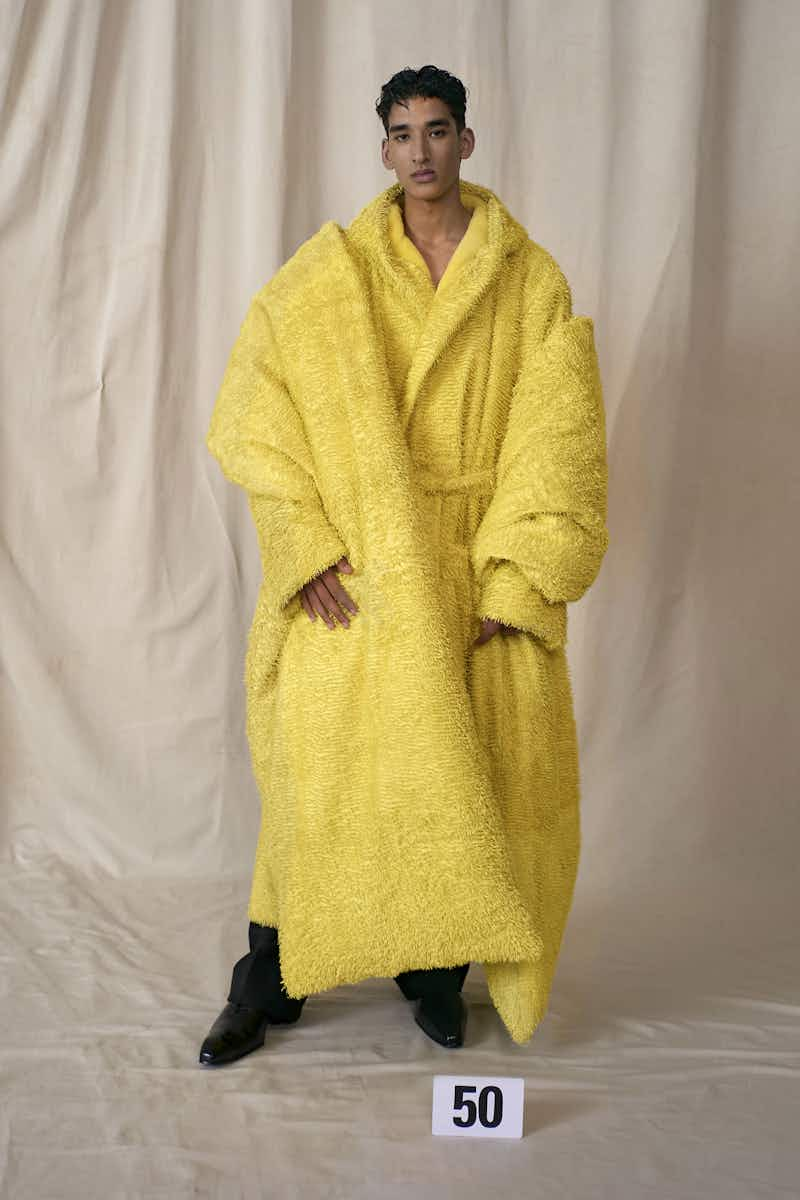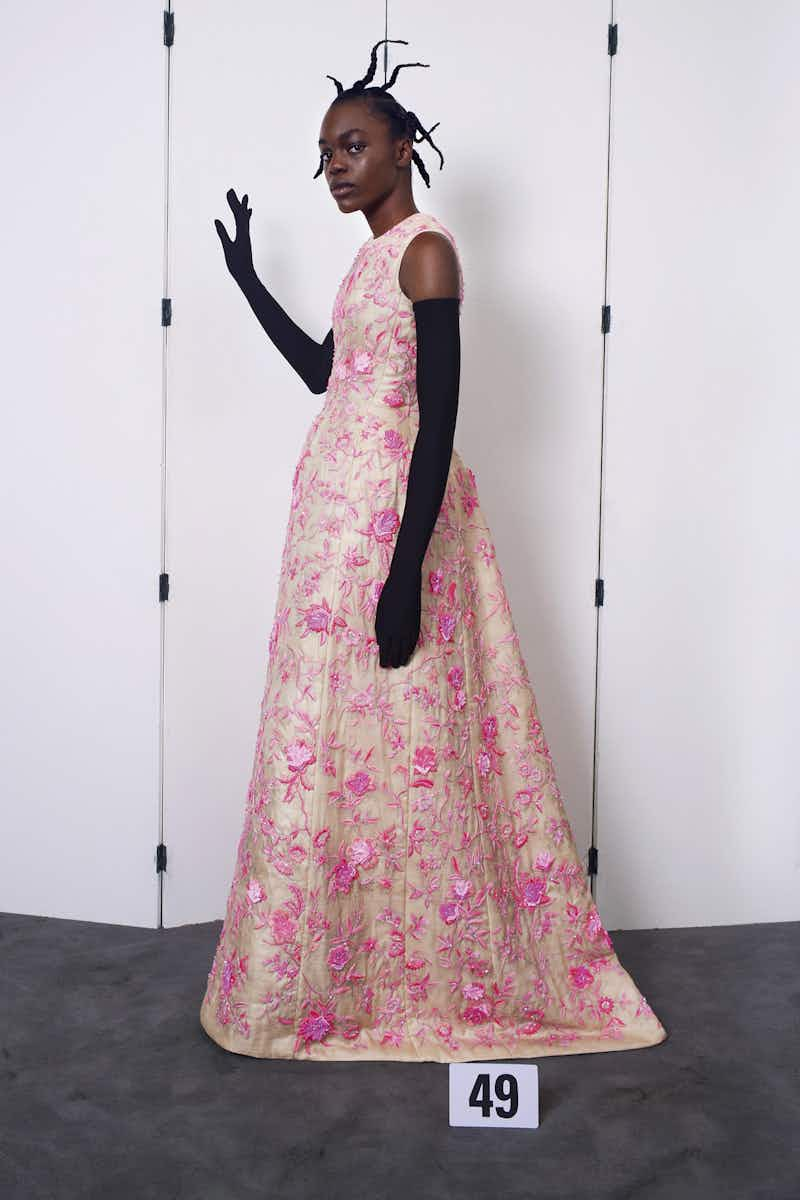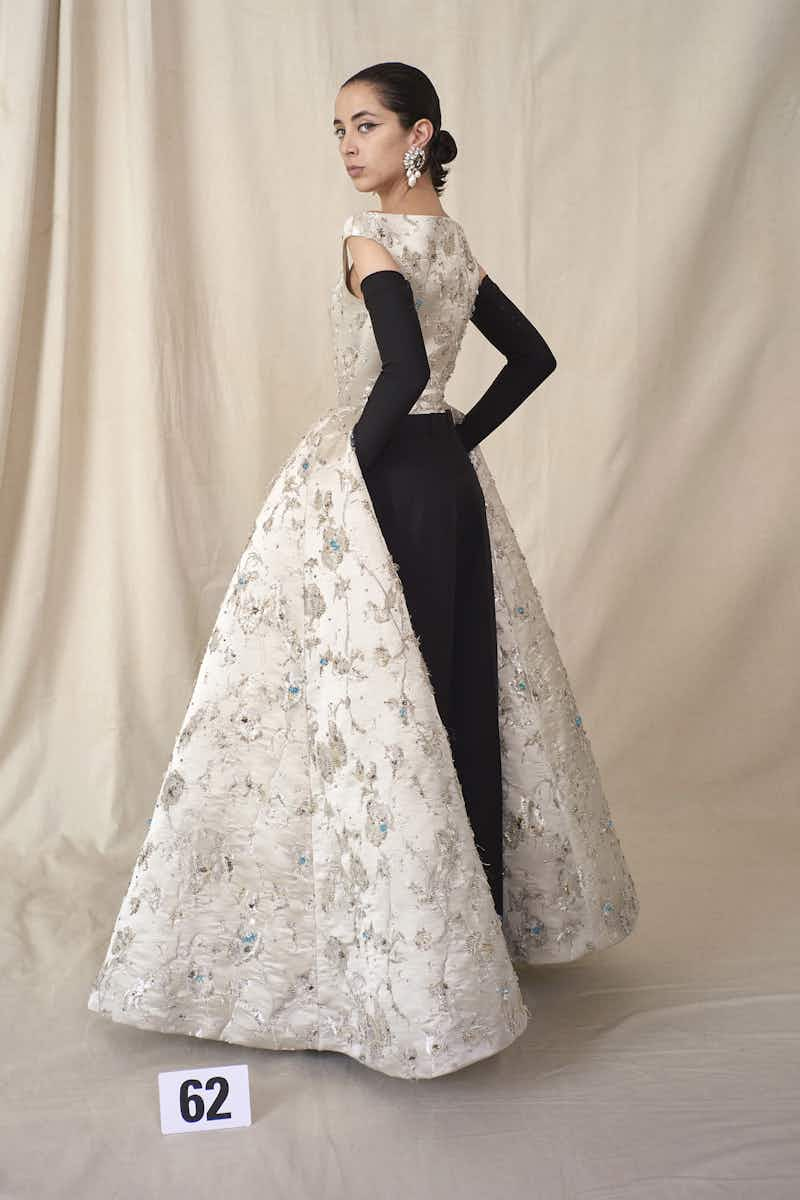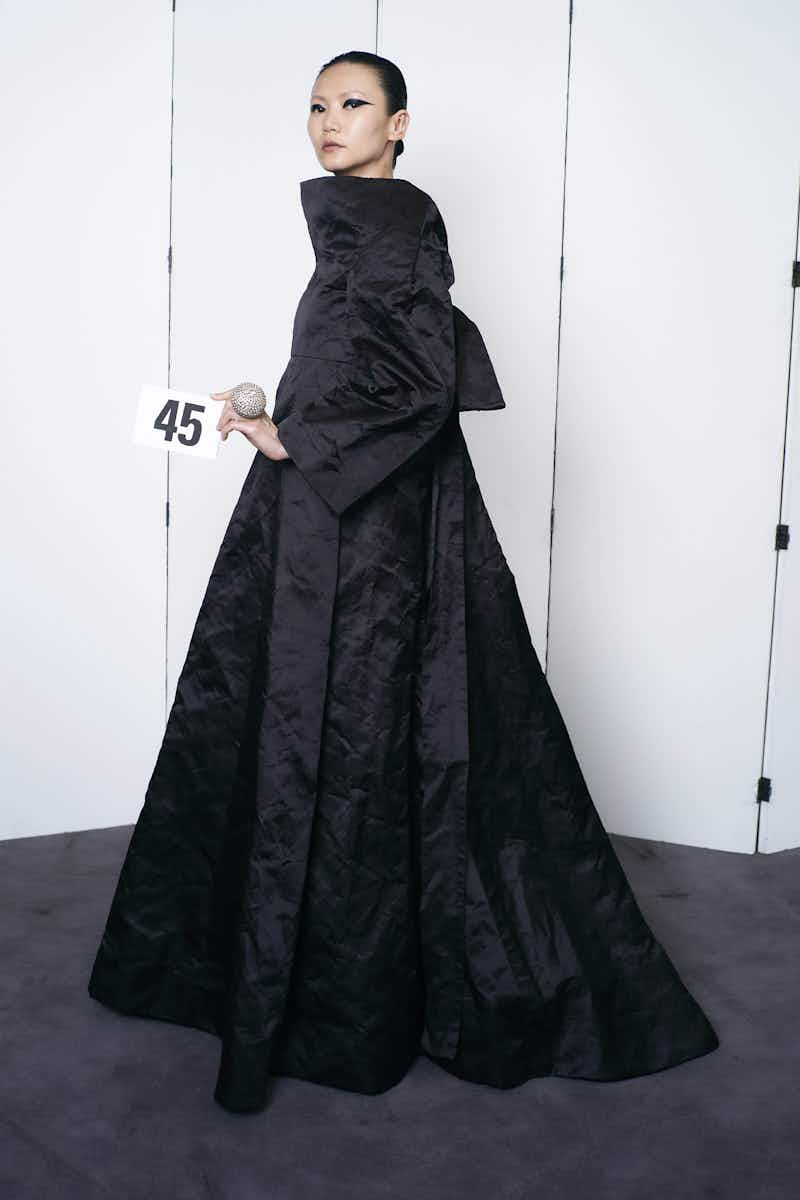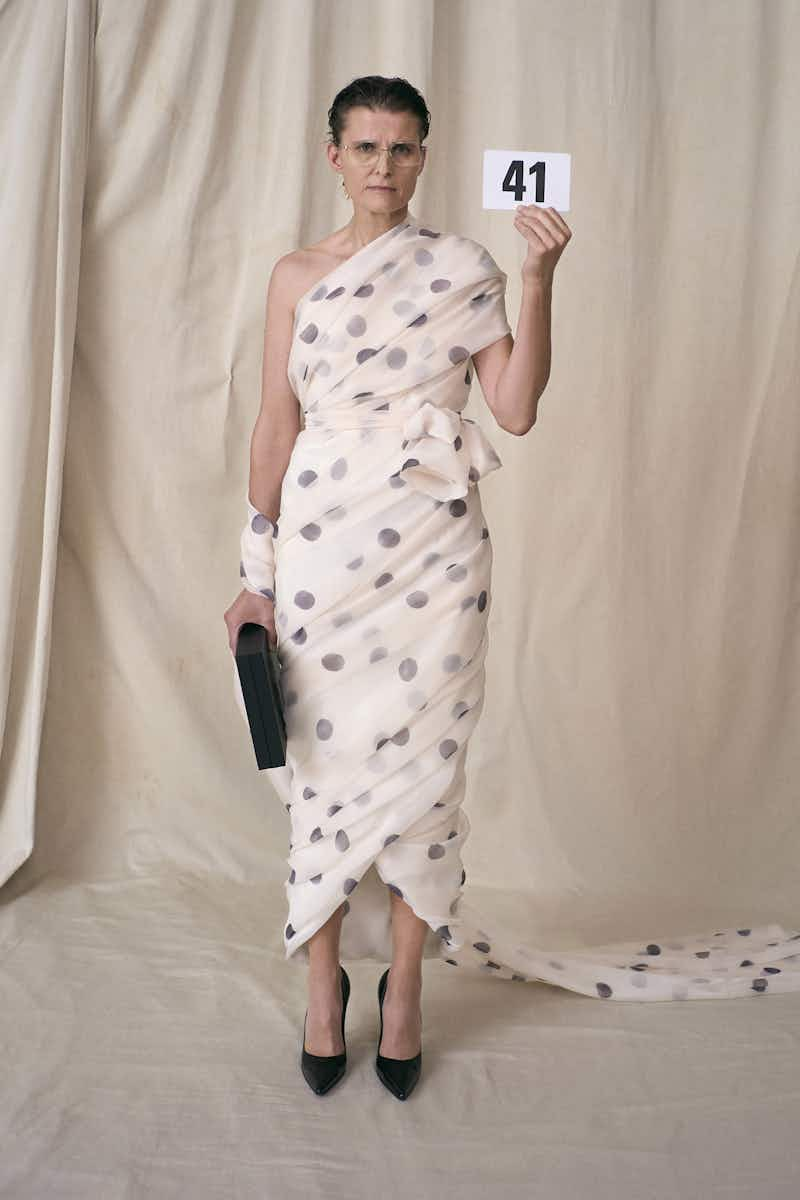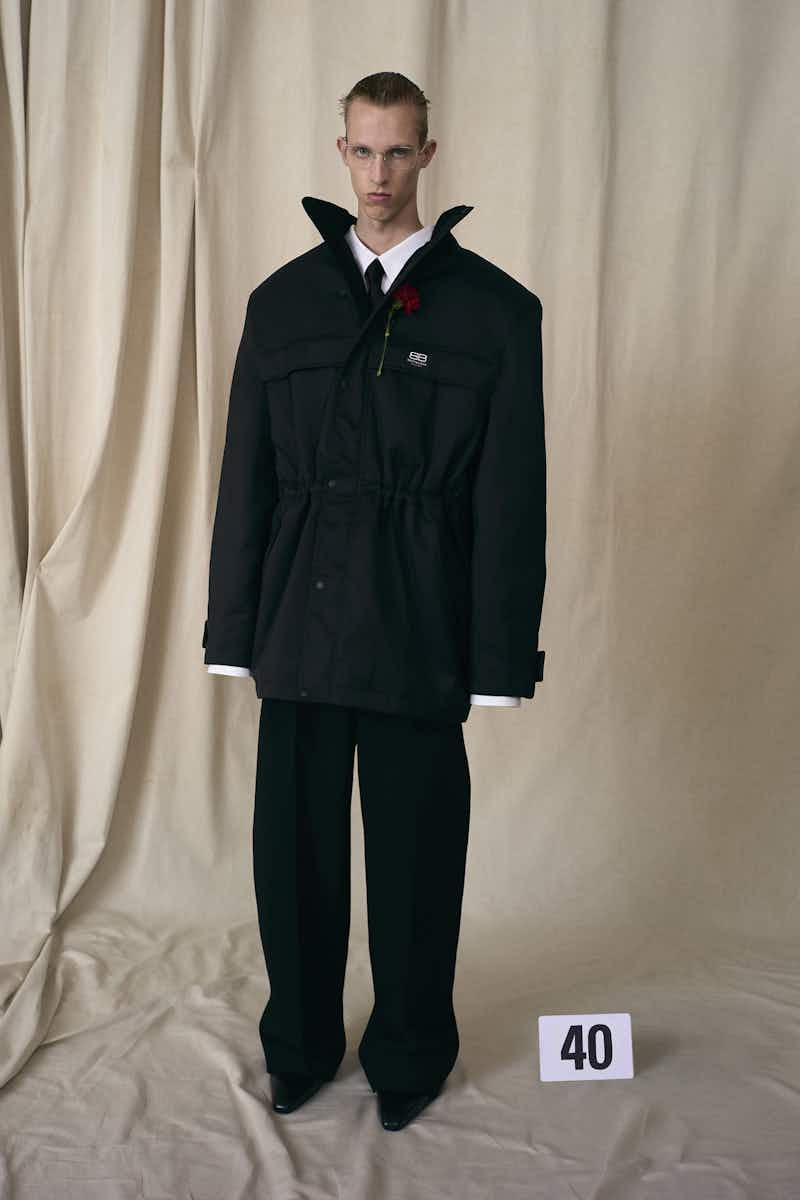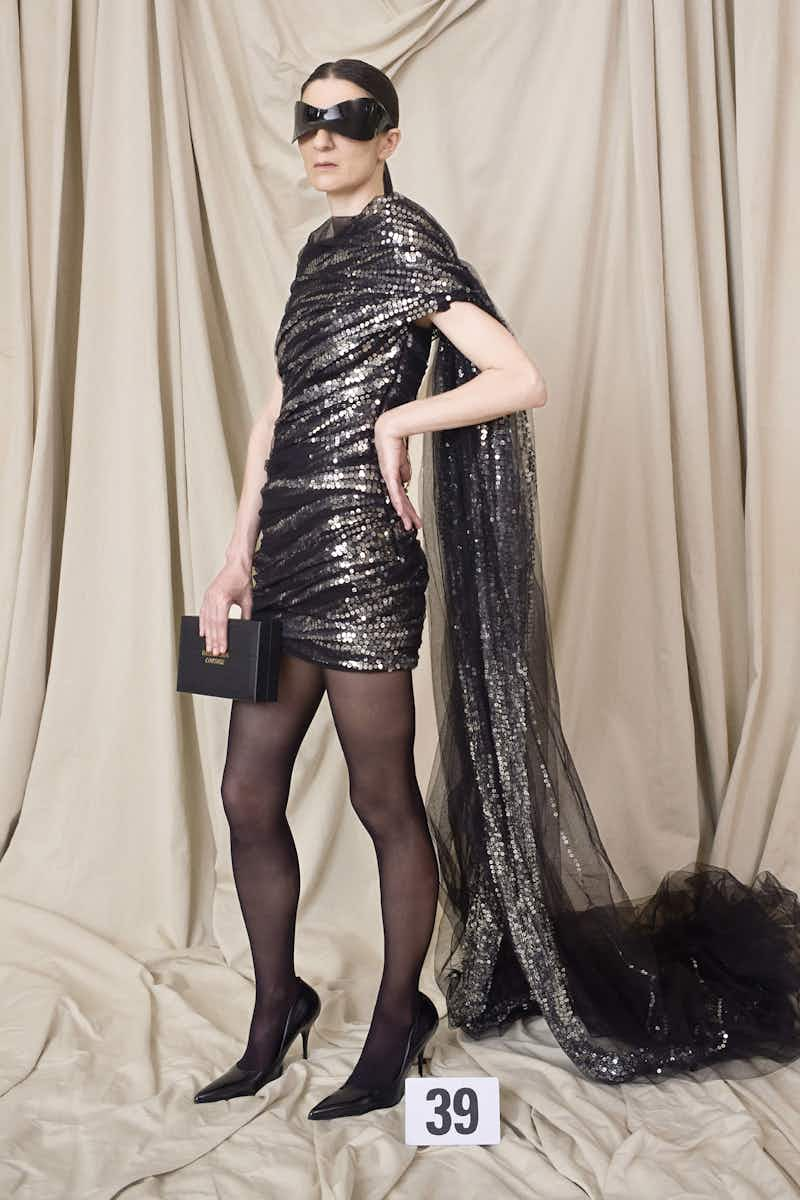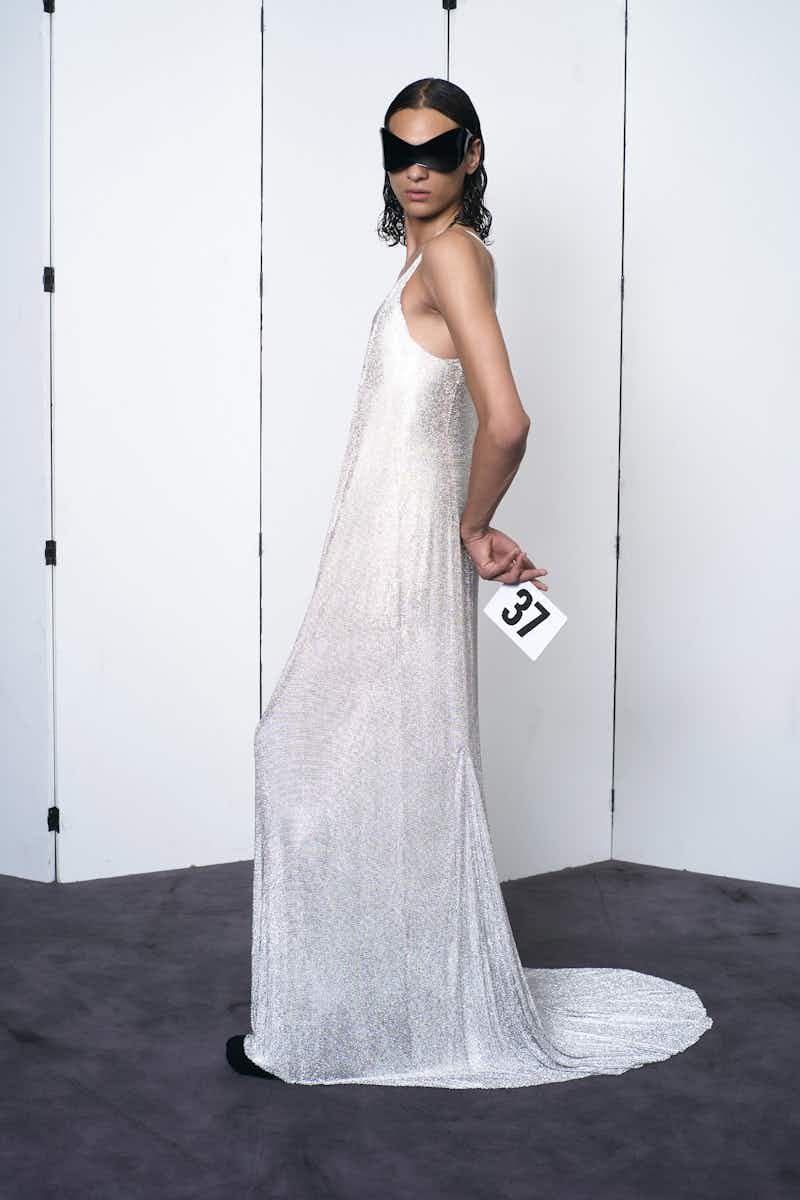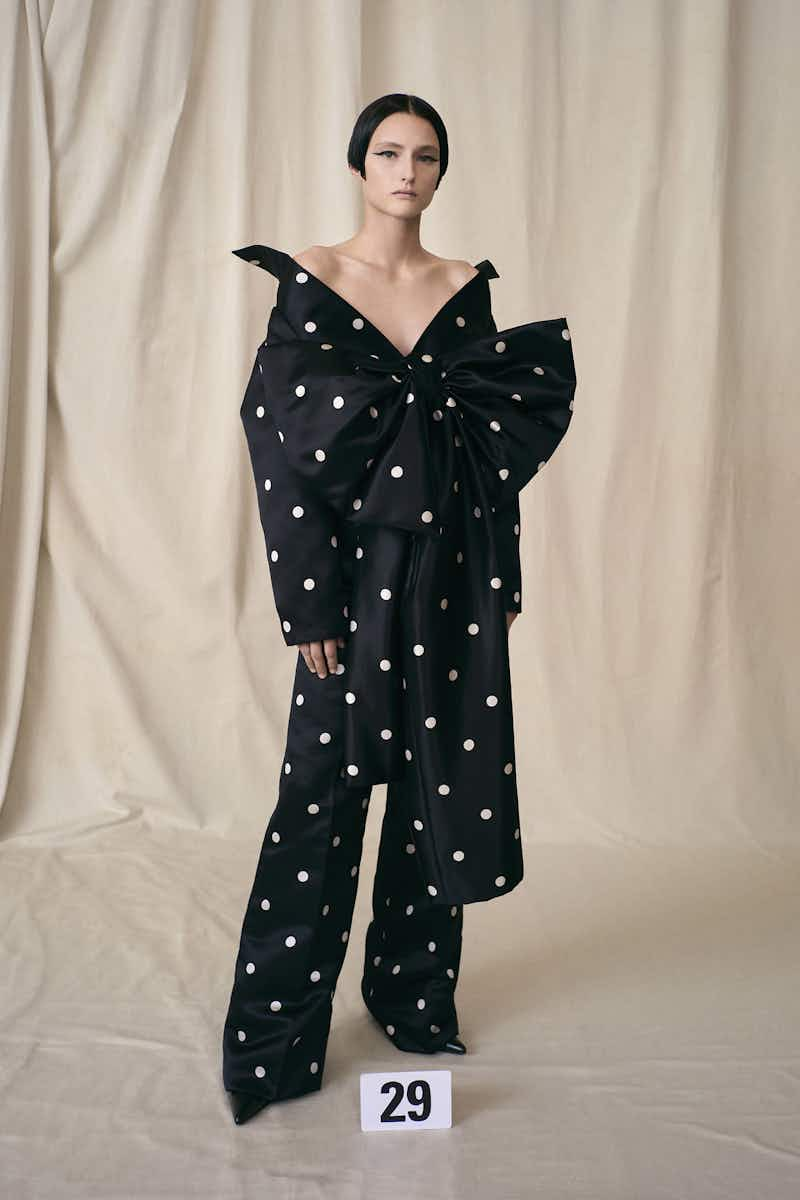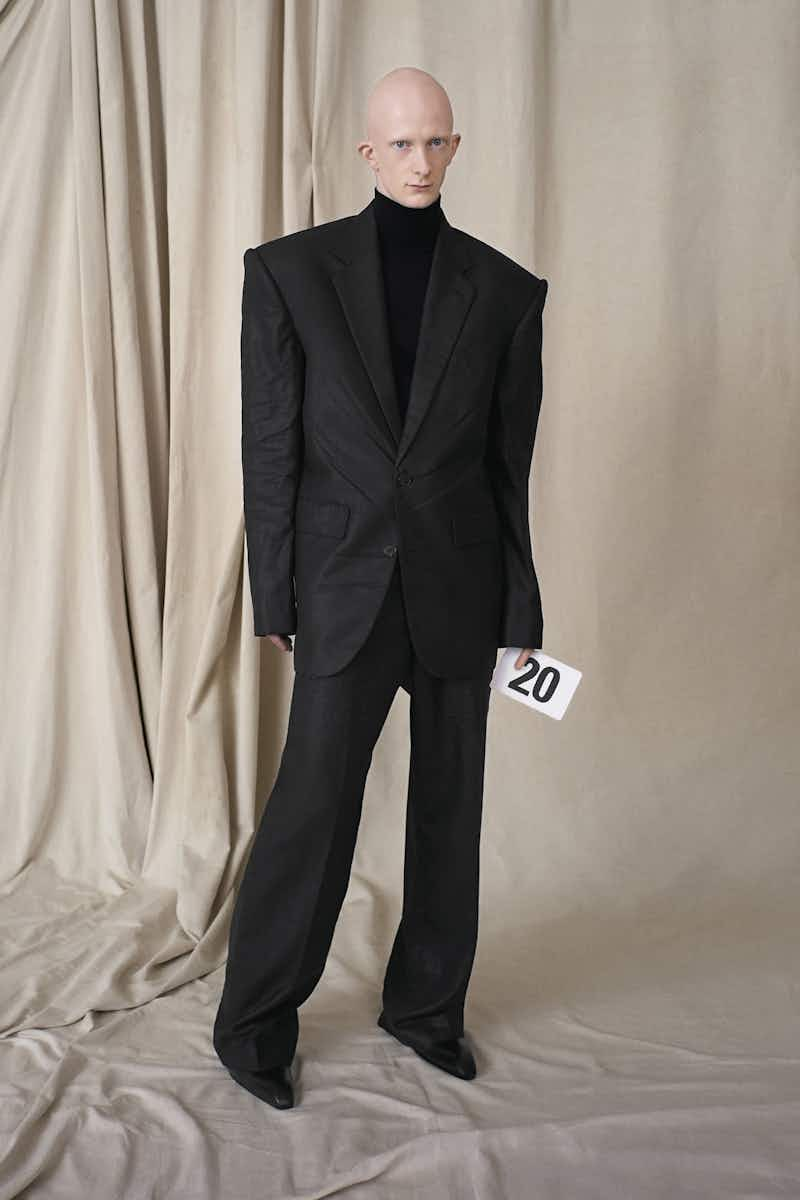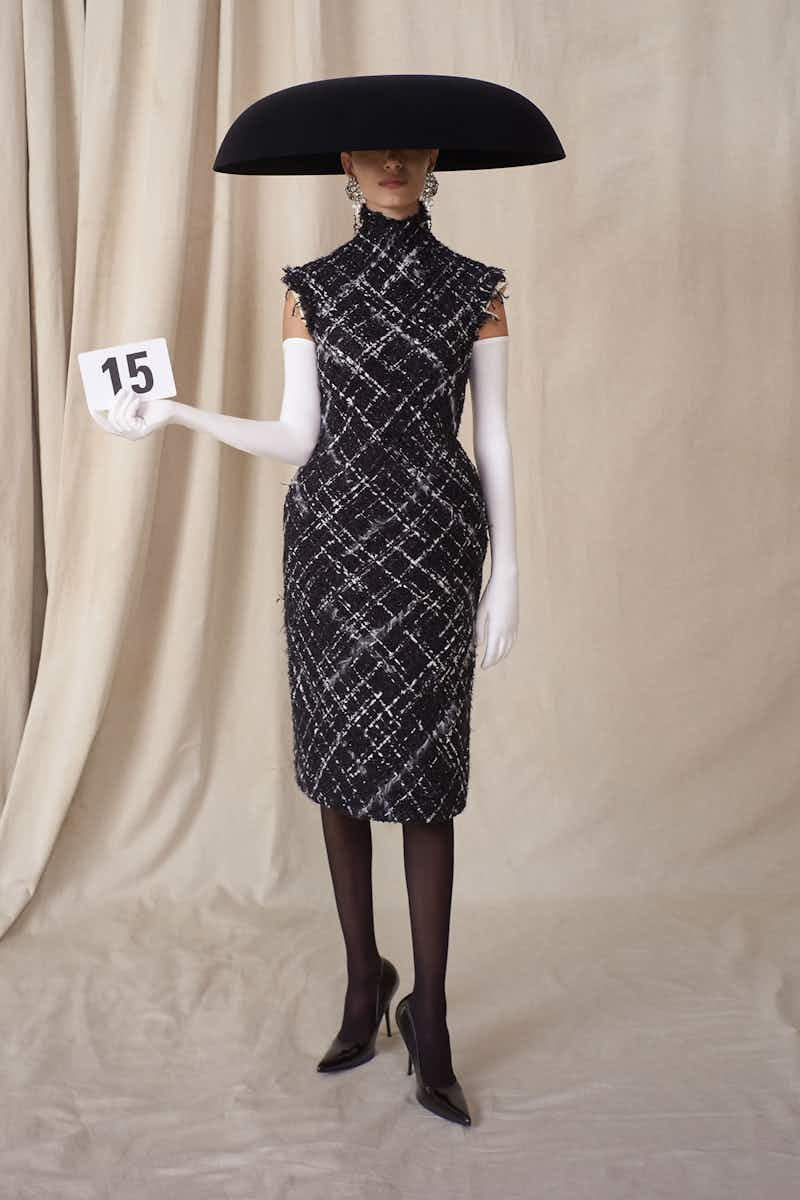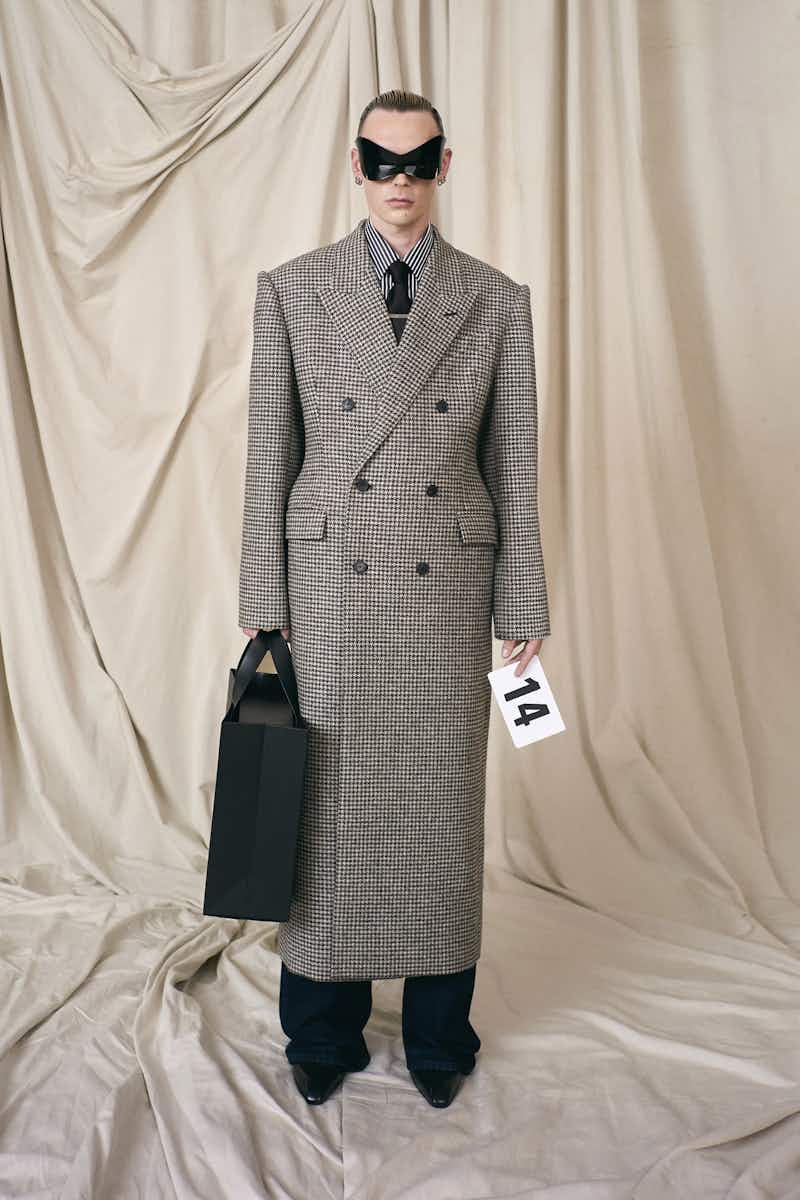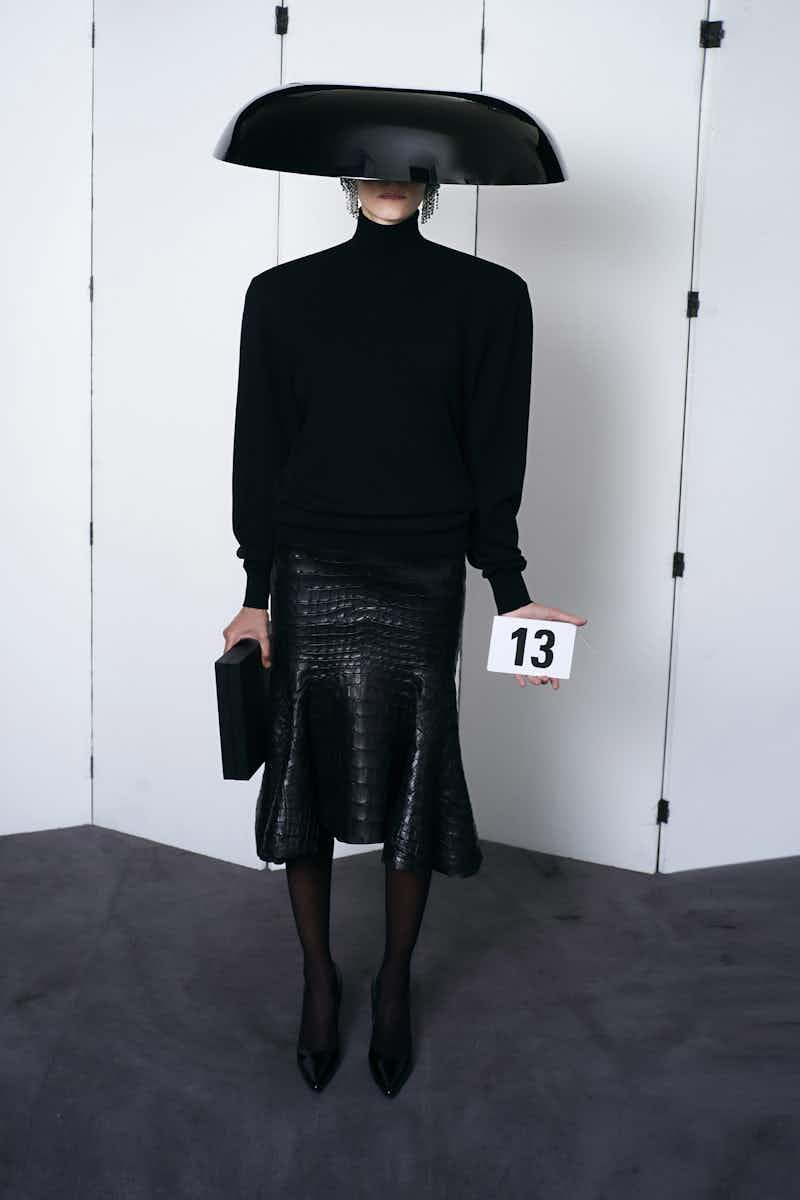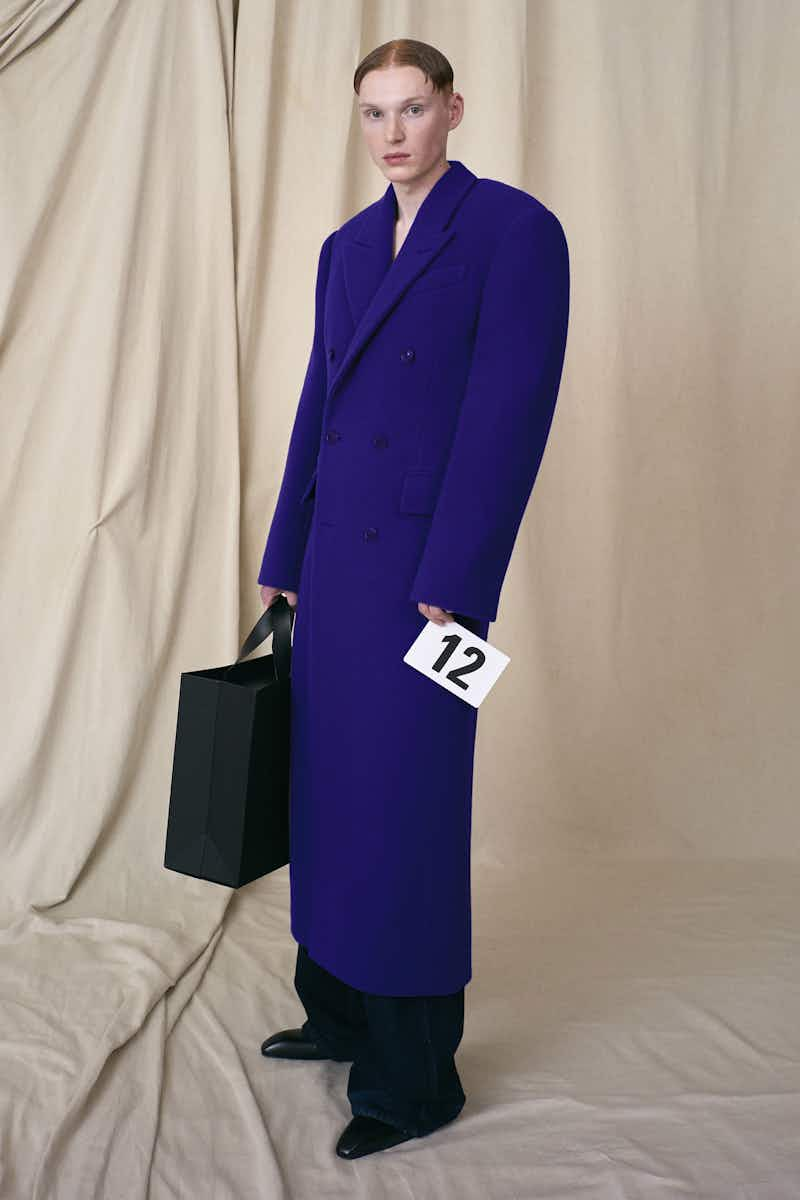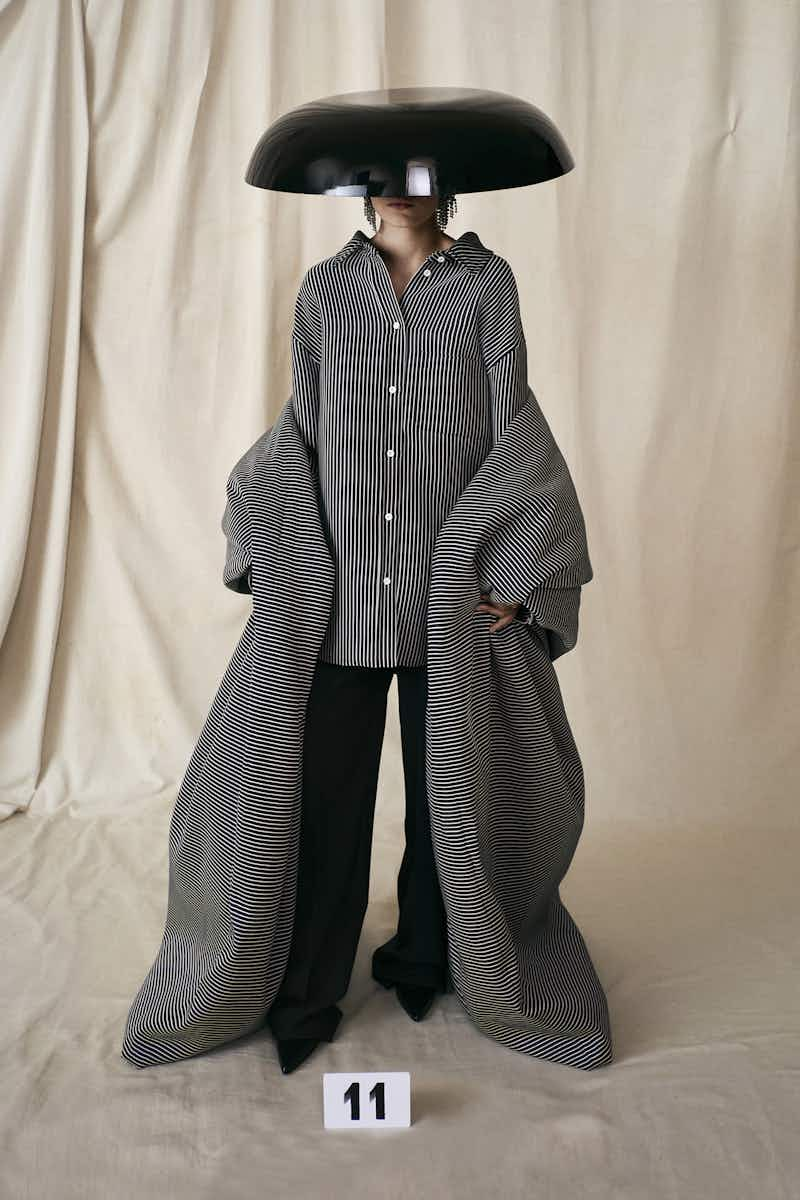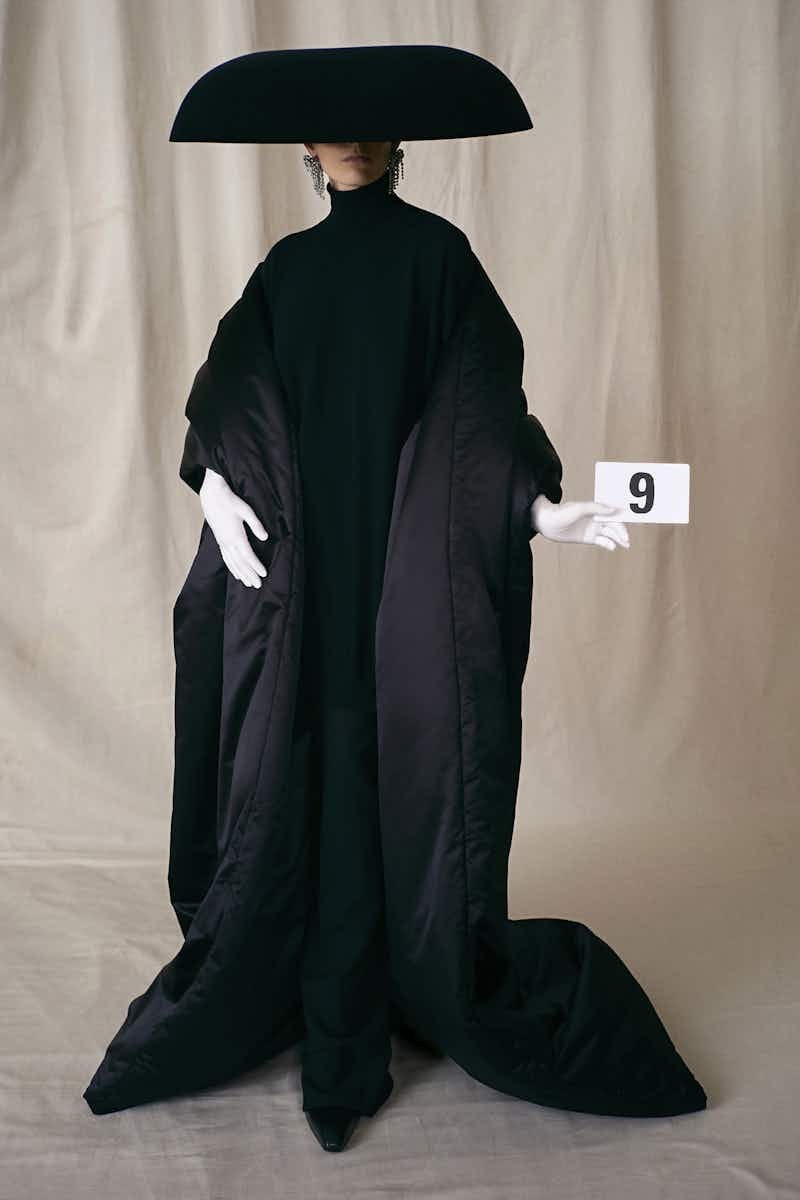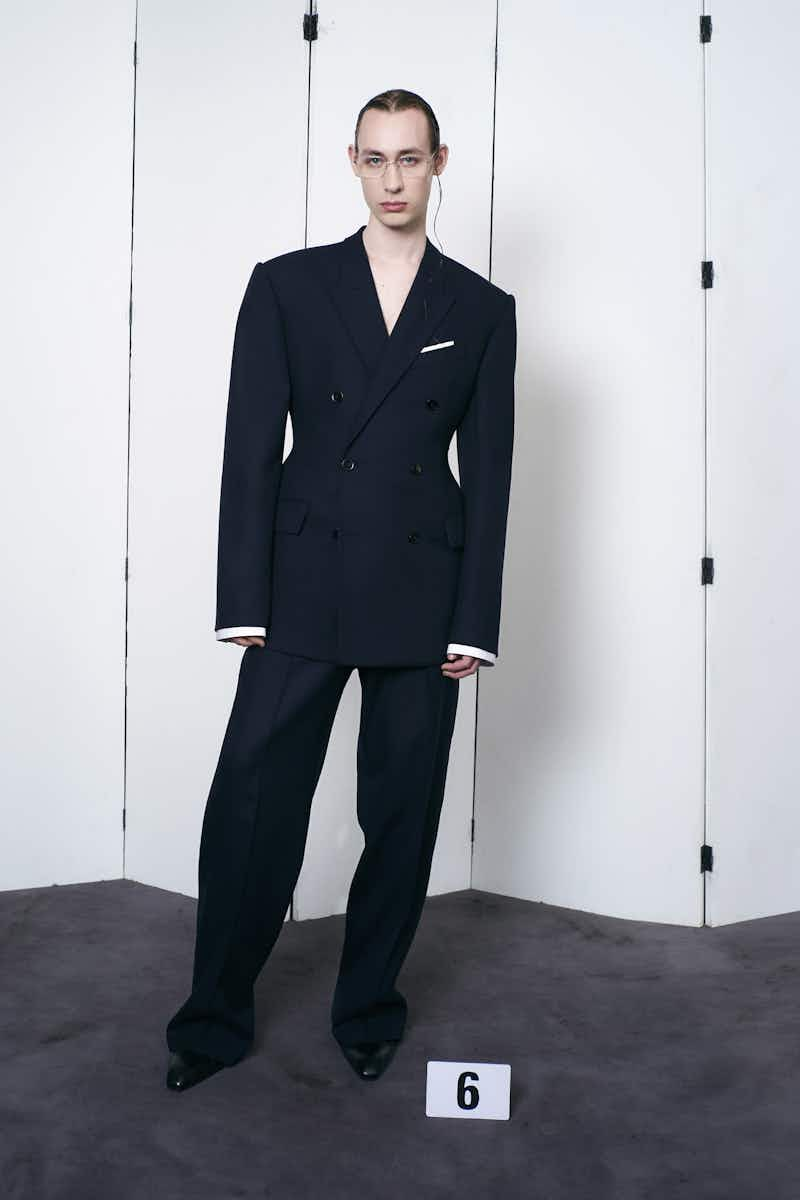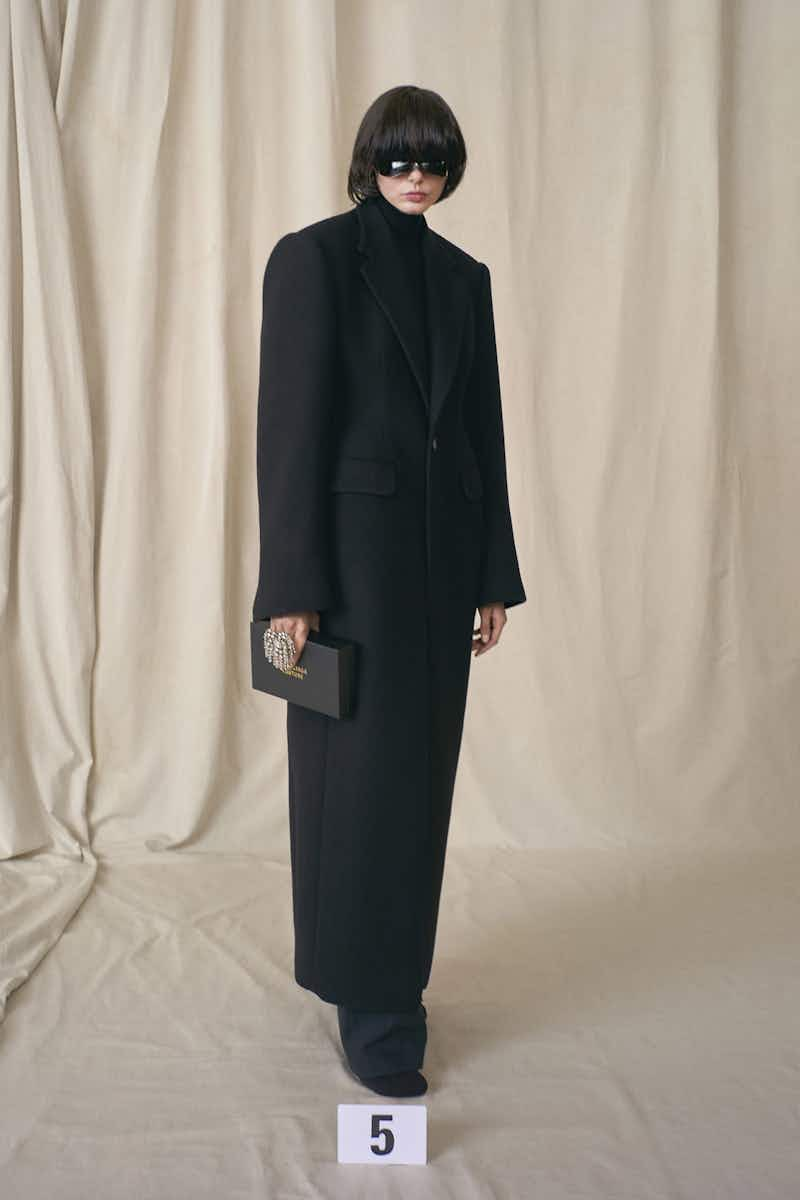 The first half of the collection was dominated by impeccable tailoring. Black, sombre suits cut with Gvaslia's signature cinched waists and broad shoulders, and jackets that drown the body and sit neatly at the hip. In a nod to founder Cristobal Balenciaga – whose reputation as a couturier had Christian Dior refer to him as ​"the master of us all" – C.B initials were hand-embroidered on silk ties, poplin shirts and leather gloves, while Gvasalia opted for mohair, cashmere and barathea wool directly inspired by the fabrics Balenciaga wore.
Then in walked the gowns. Dramatic, floor-sweeping, cut to exquisite proportion and striking a balance between old and new. Opera gloves? Sure. A sequinned mini dress? Great. Dresses were twisted in lace and tulle, polka-dot patterns hand printed on silk chiffon. Shapes were maximised to thrilling effect, like on a bright pink, long-sleeved gown that starts as a utility jacket at the top, buttoning to the neck, and flowing to the ground from the waist, ballooning in size.

For regality (this is couture, now), Gvsalia included robes, fluffy in texture and wearable enough to just about avoid comparisons to a comforting nightgown. Their shapes nodded more to Hampton Court than they did the bathroom, tied at the waist with arms covered in heavy micro-knifed leather.
But it wasn't all formal. There was denim – a lot of it – and even a grey zip-up hoodie, lined with cashmere and utilising a swing-back seam to sit away from the body like a cocoon. And tracksuits were tailored, recontextualising informality for the so-called glamorous elite.
Sticking to couture tradition for the finale, Gvasalia sent a bride down the runway. In a ghostly white veil and fabric that hung off the body like holy water, Balenciaga ended on a serene note. Though the designer's entry into couture was anything but: rather a disobedient shake-up of tradition that will be loved by monied customers as much as those swiping up the feed. This is couture for the internet generation.


More like this