Could fabric-eating mushrooms solve fashion's waste problem?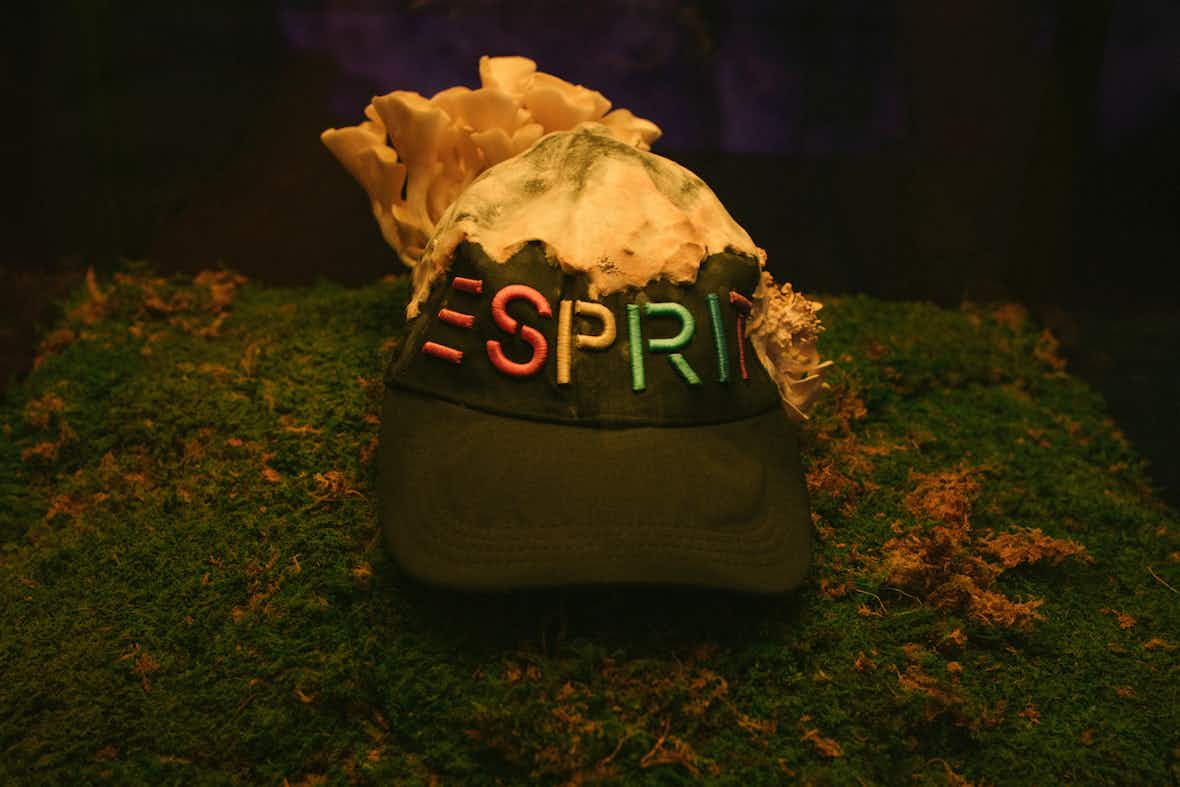 Shrooms have long been presented as the magic material of fashion's future. But Esprit wants to use them to get rid of our old clothes, too.

You're not tripping: mushrooms are just about everywhere in fashion right now. Whether it's in the form of leather alternatives, fungal prints and motifs, or just a general feeling of free-spirited psychedelia, the shroom boom is officially upon us.
And that's not all – as we told you early last year, that taste for mushrooms has spread into the homeware, beauty and the wellness industry, too. Tech bros are microdosing, the average Joe is foraging. Documentaries such as 2022's How to Change Your Mind are piquing interest in psychedelics, while research is increasingly pointing to the ​"exceptional" therapeutic benefits of the humble toadstool.
Although it might not sound particularly sexy, brands have been weaving plant and mushroom-based materials into their collections for some time. For her earthy SS22 offering, Stella McCartney took cues from the forest floor, debuting the world's first luxury bag made from mushies: the Frayme Mylo™. Balenciaga and Hermès are set to follow her lead to introduce bags, coats and shoes made from mycelium leather, although it's still a pricey endeavour.
But what actually is mycelium? It's not the pickable mushroom itself, but the underground, root-like network from which they spring up. Even in places where there are no visible fungi, mycelium often grows, creating a vast, sprawling subterranean web. As a material, it's 100 per cent organic, antimicrobial, water repellent, renewable and adaptable.

But even with manufacturing nature-friendly items, there's a problem in that you're still producing more… stuff. And consumption of clothing and footwear is expected to increase by 63 per cent by 2030. By looking at the entire lifecycle of a product, Esprit thinks it has the answer to (some of) this ever-growing mountain of waste. The brand plans to put mycelium to work, taking the concept that fungi can break down your clothing by consuming it, and theoretically saying bye bye to landfill in the process. That's right, your old hoodie could be a meal ticket for some fungus.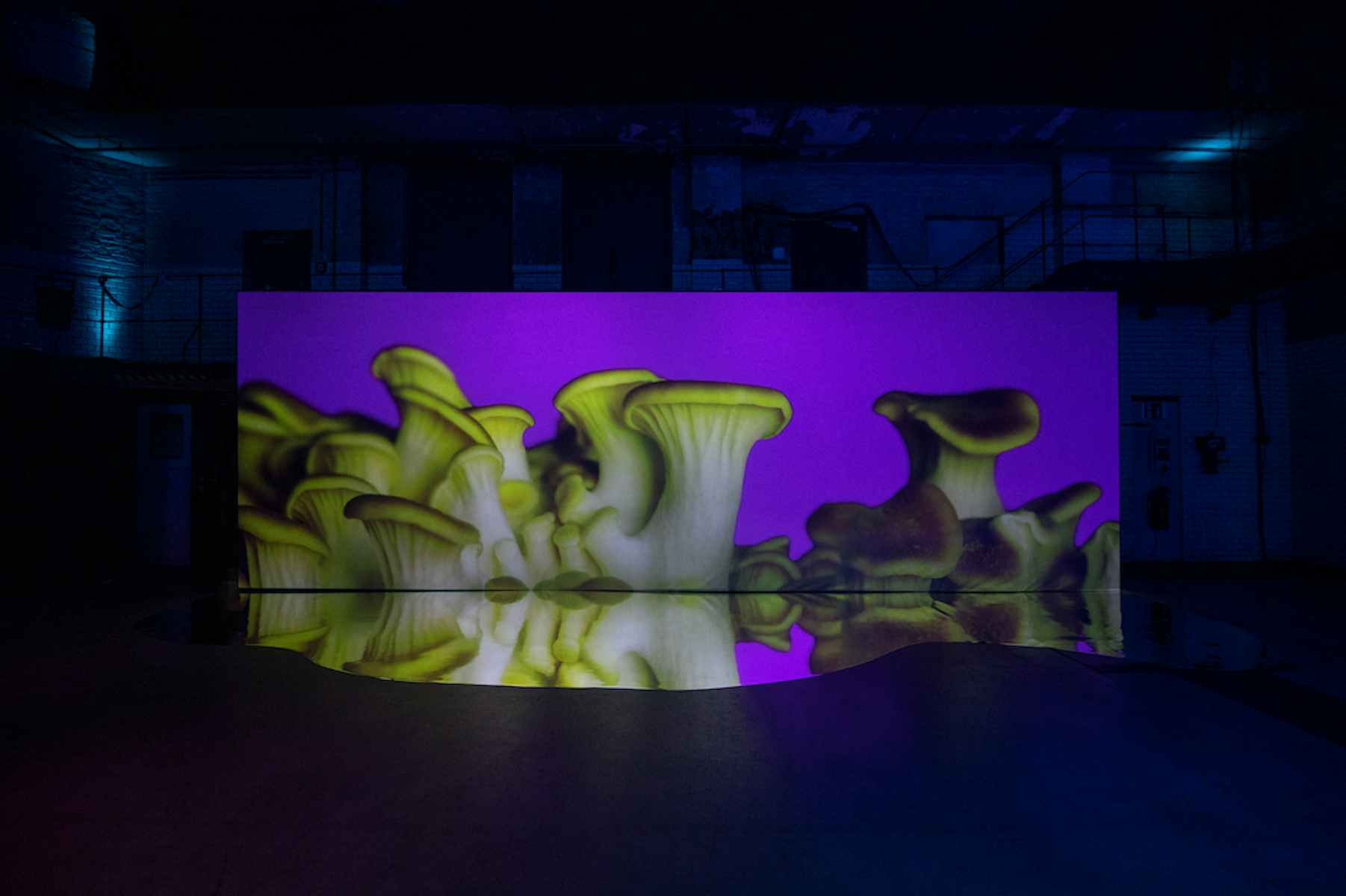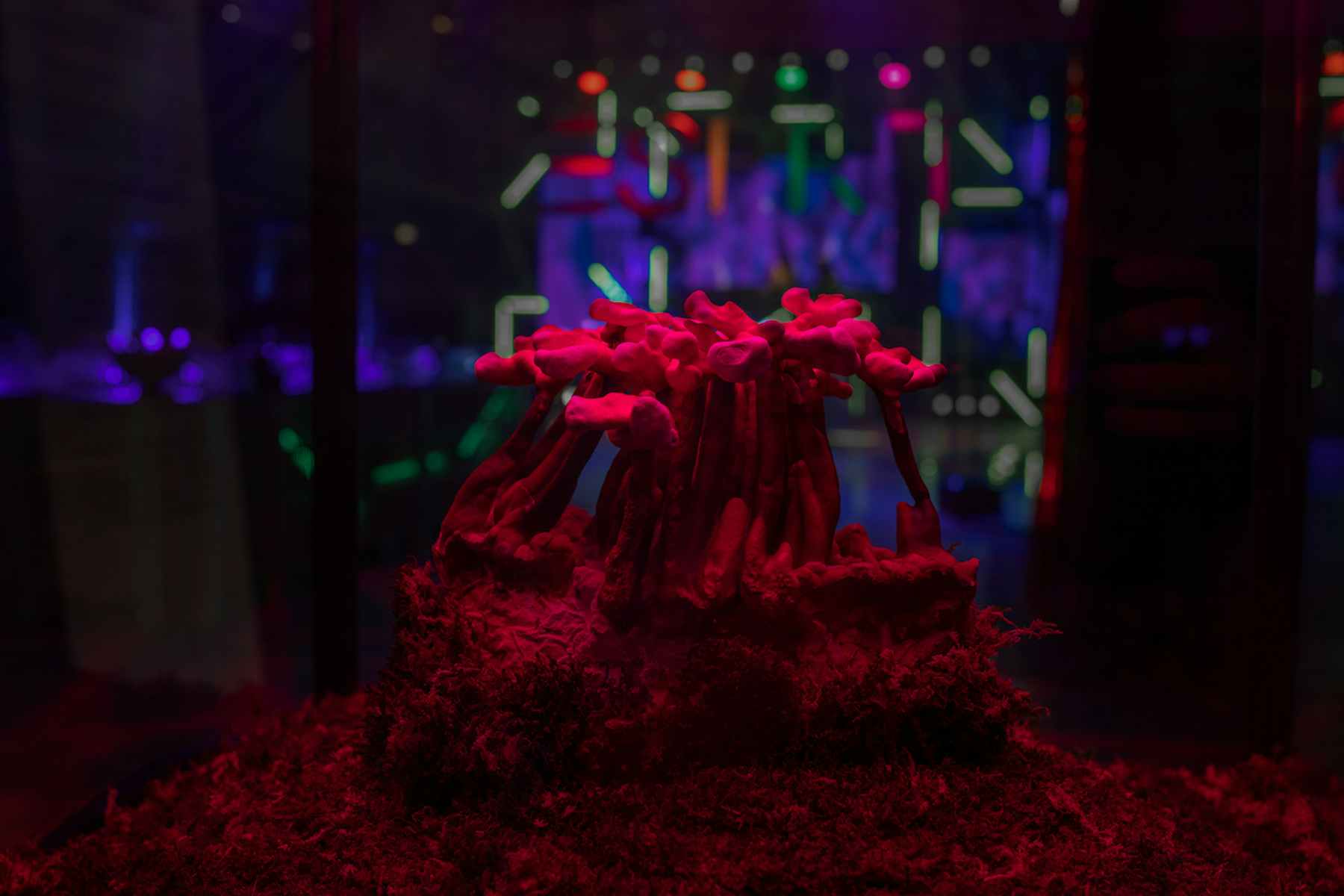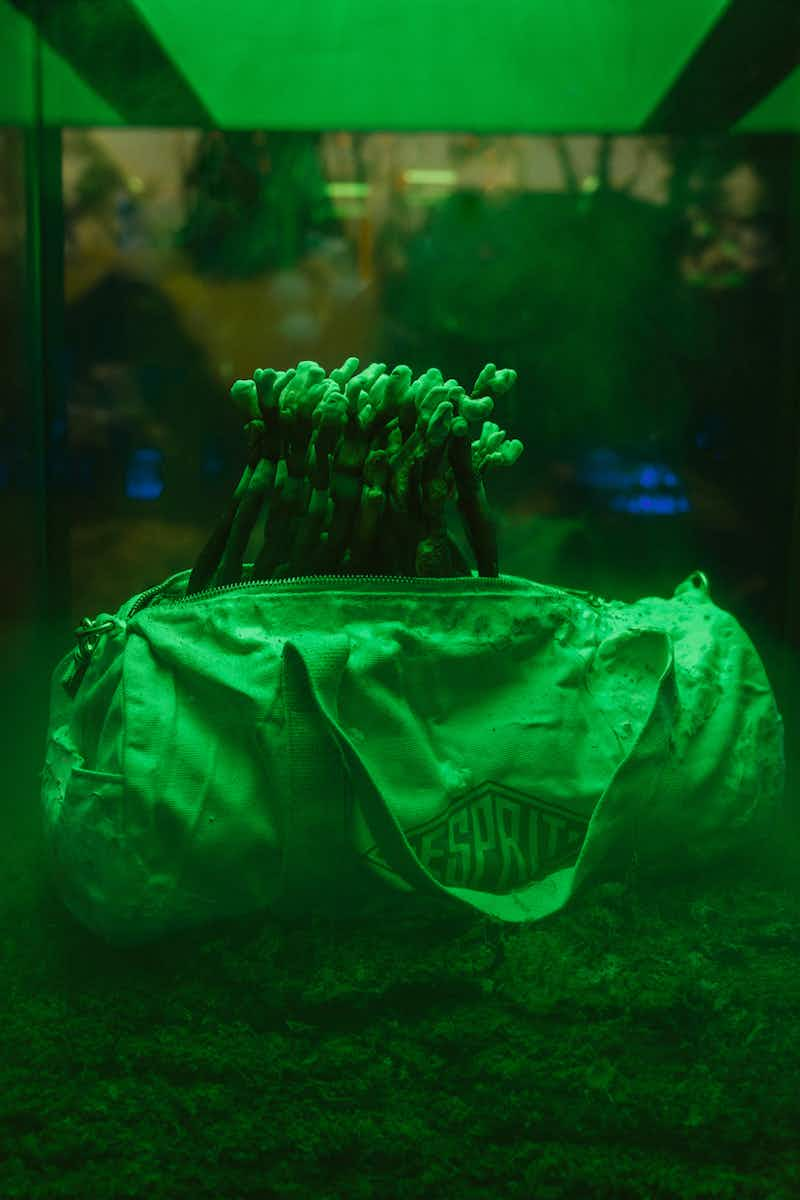 The brand has enlisted sustainability firm Pentatonic in its work towards this more eco-conscious and waste-friendly future. They conducted trials using mycelium and fungi, using it to grow through and break down surplus items. They found the hungry mushrooms took best to organic fibres such as cotton and hemp, and chomped more quickly on undyed items. ​"Observing the mycelium ​'eat' the surplus material in such a short amount of time was a reminder of how this early exploration can lead to a new suite of possibilities," a Pentatonic spokesperson tells THE FACE.
So how soon could they be rolling out this fungal innovation? ​"This is an early exploration into bio-based materials, so we don't have any firm timelines yet," Lasse Thiele, Esprit's Vice President of Marketing, says. ​"What we can say is that we are exploring new sustainable materials like mycelium to create a less environmentally impactful production process for mainline products from 2024."
To toast these plans, Esprit threw a ​"Laboratory of Nature" event in Berlin's former electrical substation, E‑Werk, DJed by Honey Dijon. Guests could peer into glass cabinets filled with bags and T‑shirts given the mycelium treatment: oyster mushrooms and skinny varieties sprouting happily from preloved items. Old Esprit pieces were given a second life, too: the brand screen-printed psychedelic designs onto plain stockroom garments. Naturally, food at the event was all about the shrooms as much as the clothes, in the form of chanterelle and portobello canapés.
You'd think with all the greenwashing going on in the industry (here's looking at you, fast fashion), there wouldn't be mush room (sorry) for more discussions around sustainability. But it's exciting to see innovative ways for fashion to tackle its waste problem, and for our fungal friends to be leading the charge yet again. Magic, you could say.


More like this