The fashion alchemy of Duran Lantink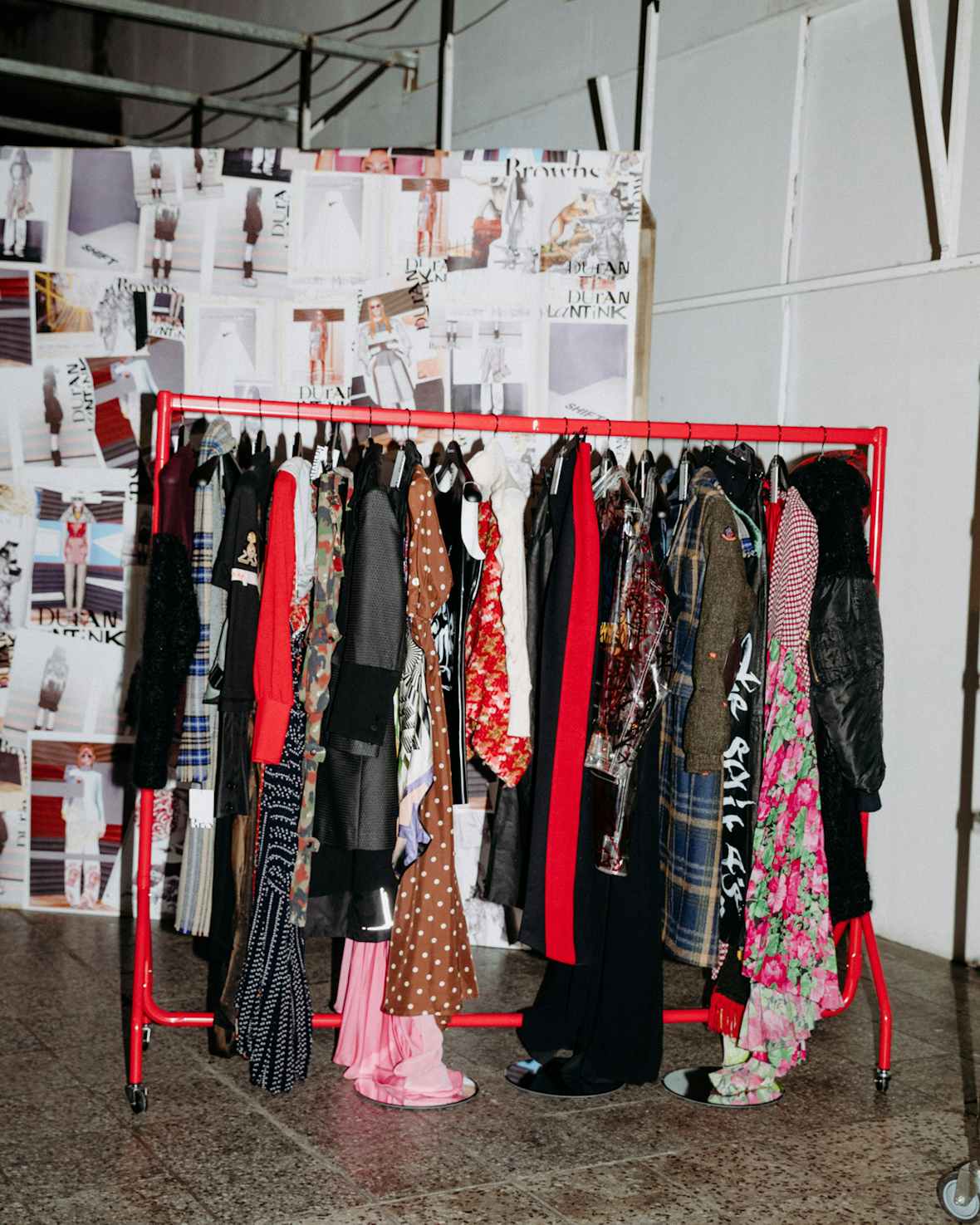 Upcycling 003: The designer discusses his forward-thinking approach to sustainability and his self-termed "collage" technique used to transform clothes which have been saved from ending up in landfill.

In 2018, Dutch fashion designer Duran Lantink made a flap-tastic entrance into pop cultural consciousness with those ​"vagina" trousers, featured in Janelle Monae's PYNK music video. One year on, and this surprising feat of yonic fashion has been eclipsed by Lantink's forward-thinking approach to sustainability, which saw the 32-year-old shortlisted for the prestigious LVMH prize, and has resulted in ongoing collaborations with high fashion retailers such as Galeries Lafayettes and cult London department store, Browns.
Lantink's practice is a cut and paste affair, which began during his childhood in Amsterdam, where he would take individual items of his mother's clothing, cut them up and fix them back together with safety pins to create a new garment. ​"I was about ten or eleven when this began, and I couldn't sew," he laughs, speaking at the Berlin edition of Browns Nomad – a roaming retail concept offering international shoppers the chance to enjoy the Browns experience in the context of their own city.
Today, Lantink works mainly with luxury deadstock and sales pieces, applying his self-termed ​"collage" technique to clothes which may very well have previously ended up in landfill. A single Duran Lantink garment may include any number of brands: he's produced Louis Vuitton/Gucci-spliced shopping bag, created hybrid shoes from Dr. Martens and Dries Van Noten, and combined Céline, Marni, Valentino and Gucci in a single coat for his graduate collection, to beautiful effect. His designs are textured, bold and bright, embracing clashing colours and patterns, but, more importantly, they're desirable, playfully elevating the possibilities of sustainable fashion in a way no one has before.
Alongside an exclusive collection of garments for sale at Browns Nomad Berlin, Lantink's contribution to the event involved one of the designer's signature clothing exchanges, whereby customers are invited to bring pieces of clothing they no longer wear to a special consultation with Lantink. After establishing their personal significance to the wearer, Lantink will then conceive a new garment from the secondhand items. As with all the designer's work, the concept is fun, fresh and meaningful – opening up exciting new possibilities for the conscious fashion fanatic.
Here, we sit down with Lantink to find out more about his singular practice, what inspires him, and his ongoing collaboration with photographer Jan Hoek and SistaazHood, a group of transgender sex workers in South Africa.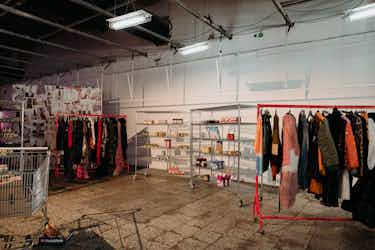 How did your collaboration with Browns come about?
One of their buyers saw my work at the LVMH prize and after some meetings, they invited me to their warehouse and gave me carte blanche. They showed me the pieces that had been damaged, or that they weren't able to sell, and said, ​"Just go for it," which was really nice. Then we did the first pop-up a few weeks ago at Brown's East, and now we're in Berlin.
Do you have a favourite item from the collection?
It's a bit of a cliche, but they're all your babies in a way – I get so attached to them. My whole approach is about working out how to create something even more beautiful by combining these items. Interestingly, it's often the pieces you think are most beautiful to begin with that are hardest to combine. I love making coats: they're most difficult, but also the most fun to make. There are so many combination opportunities – the lining, the zippers or fastenings, the pockets… It needs to be comfortable, it needs to be warm. There all these elements that you can play with.
What was the first ​"mash-up" you ever made?
Something from my mum's wardrobe, when I was young. It's always been a very natural instinct. She'd be like, ​"Where is my dress?" and I'd say, ​"It's a coat now!"

Did you take that approach throughout your studies at the Gerrit Rietveld Academy?
Yes. I never really did patternmaking or anything like that; I skipped those lessons, and I still work with a team to cut and sew my clothes. I think, at the beginning, they thought my technique was too easy but it really isn't! Eventually the head of the department came to understand this though and was a big fan of the idea.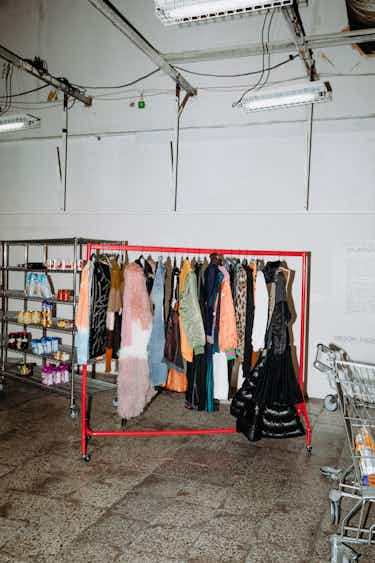 What are some are you key inspirations?
I was very frustrated by the work of Ari Versluis and Ellie Uyt, the Dutch artists behind the Exactitudes photo project, which puts people in boxes according to their clothing. They give these groups labels, and it's super successful because people love to categorise, which I don't. However, Exactitudes ended up being a big inspiration for me, because I started mashing up images from their books to create new, unidentifiable people. I still do it; it's therapeutic.
Are there any designers you're scared to cut up?
Alexander McQueen!
You used to use secondhand clothes too – do you still do that?
Not at the moment. During my Masters it became really important to me to find a solution to overproduction in luxury fashion, and that became my obsession. Although non-commercially, for our project in South Africa, we create collections from clothes we find on the street or in charity shops, and shoot the SistaazHood women wearing them.
How often do you go to South Africa?
Not often, as I don't have the money. But recently an art fund there shut down and gave us its leftover funding, so now we have the money to put on a show of the photographs – in October 2020. We're all really excited. For me it's very important that we continue to work with SistaazHood, because the problems they face are still very real, and through our project they have a voice.
How would you describe your creative vision, and plans for the future?
For me it's always about challenging myself, to keep shaking things up when I get too comfortable and keep moving forward.
Shop Duran Lantink at browns​fash​ion​.com.

More like this