Eartheater on boobs, Christianity, hot dates and Mugler H&M

Exclusive: Mugler H&M have released a mega music video to celebrate their collaboration. To mark the occasion, we had a frankly fantastic chat with one of its stars.

We're big fans of Mugler at THE FACE. Since Casey Cadwallader took over as creative director in 2017, the Parisian house has been on an electrifying upward trajectory, finding its groove and landing on an ultra-modern vision of hardcore sex appeal. Where there's Mugler, there's high drama, ultra glam and some of today's most provocative talents.
Mugler's latest milestone is a collaboration with H&M, which was announced earlier this year. Following the high street brand's collabs with Versace, Comme des Garçons, Simone Rocha and Madonna (remember that one?), we reckon the collection will be a seductive affair of cut-outs, elongated bodysuits, razor-sharp eveningwear and skin – lots of it.
To mark the occasion, Mugler H&M have just released a music video to properly get us in the mood. The collection isn't out ​'til 11th May, but that doesn't mean that queens of the underworld Shygirl, Amaarae, Arca and Eartheater can't serenade you with a blissful rendition of Stardust's Music Sounds Better With You. And just when you start to get comfy, the music bonanza turns into a full-blown chat show starring none other than Jerry Hall alongside Casey Cadwallader, all handsome and smiley.
To mark the occasion, we called up the ever experimental artist Eartheater, who has been busy recording her next album. But she got more than she bargained for when she hit the studio. ​"I thought I was making one album, but it turns out I'm making two – I just ended up making so much music," she says. ​"I've killed two birds with one stone."
Below, get the low-down on all things Eartheater, from first dates and boobs to Christianity and Putin's funeral.

Hey Eartheater! I heard that your friend slammed your hand shut in a car door.
Yeah, it's so annoying. And I have to fly to Paris tonight.
Is it your writing hand?
Luckily, it's my left hand. I'm very right-handed, so that's a blessing.
What have you been up to anyway? Anything fun?
Besides my hand, I've been really great. I've been in LA finishing my album!
Are you good with deadlines?
I end up having to push back deadlines just for the sake of the integrity of the art, even though it drives my team crazy. But I feel like I have to end up doing that for the good of the big picture.


Anyway, Mugler H&M. You, Shygirl, Amaarae and Arca are singing Music Sounds Better With You. Who were you singing that to?
I think I was thinking about Shy, Amaarae and Arca!
That's sweet. Was it not the Christian guy who directed one of your videos that you fancied?
[silence]
Did you end up getting with him?
No! You know, he never even turned over the video. I could tell he liked me, but I think I was probably too much of a sinner for him.
So he was super religious?
Well, he wasn't very revealing of that at first. We were swimming together and I could tell there was a lot of chemistry and then all of a sudden, he froze up. And then he was like, I'm really religious and I can't be with anybody until I'm married.
So that means no se-
I think that I do have to sleep with someone before I get married to them, just to make sure that the whole thing is going okay. After a while I'm just not going to be able to handle it. My gasket's gonna blow.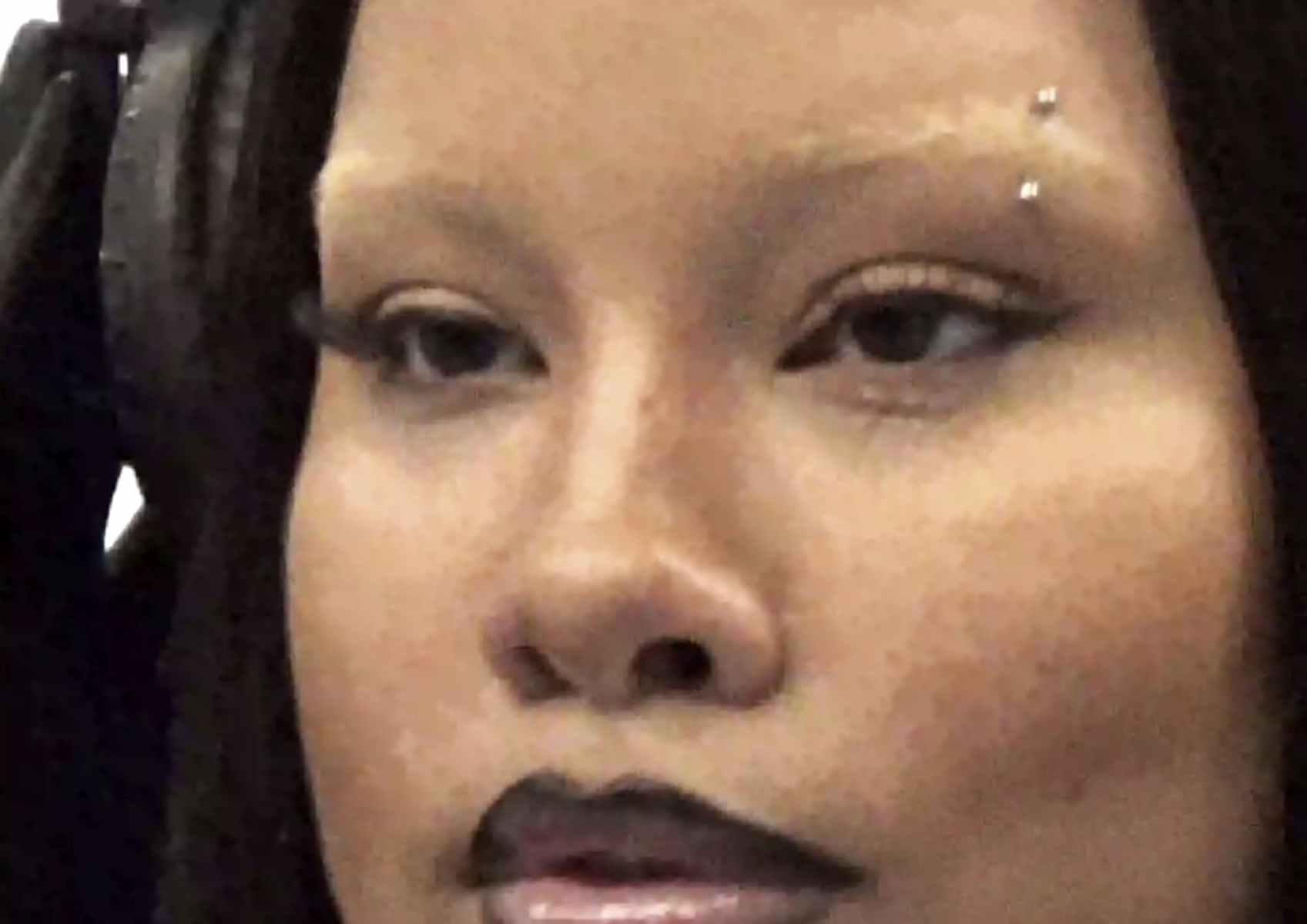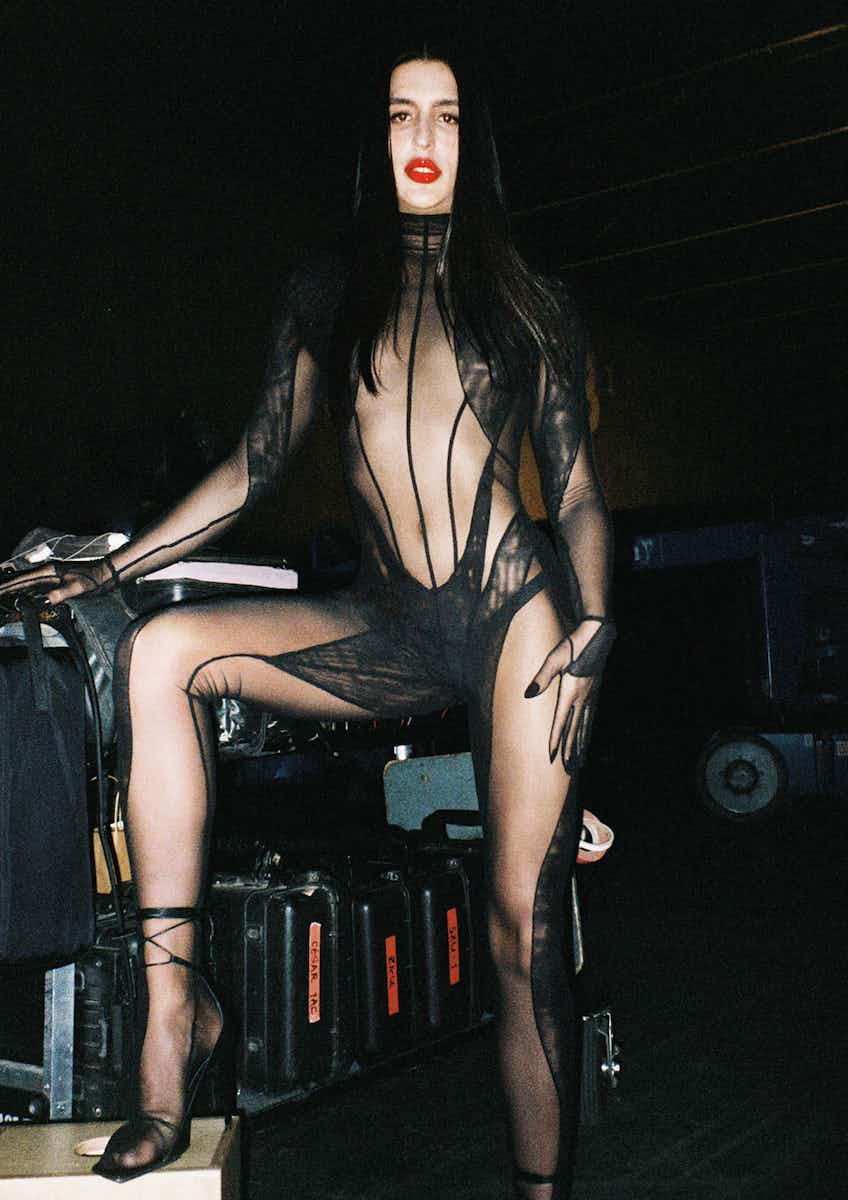 I bet you'd be a hoot on a first date. Where would you take me?
I went to church with someone on the first date, but we fucked after. It was too hot in the church! I've gone to the sauna on a first date, which is really fun and sexy. I'm a fan of a really good dinner. I feel like a monster truck rally would be really cool. Or a drag race – I love cars.
Anyway, back to the Mugler H&M video. I love the chat show bit. If you had your own chat show, who would be your first guest?
Lil Uzi Vert. Uzi just says really hilarious things that I know I would be laughing at.
Would you ask Lil Uzi Vert loads of inappropriate questions?
Yeah. We actually spoke the other day and they were reassuring me that they're not a dolphin because dolphins are rapists. Uzi's a sea otter. But if not Uzi, then probably Shy. We always have really good conversations. We talk a lot about sex, lots of fun girl talk.
Leave it to the girls and the gays, eh?
I know! But also Casey Cadwallader – he has amazing stories. I'm not going to divulge them now. The ball is in his court for that. But that man has told me some really incredible stories.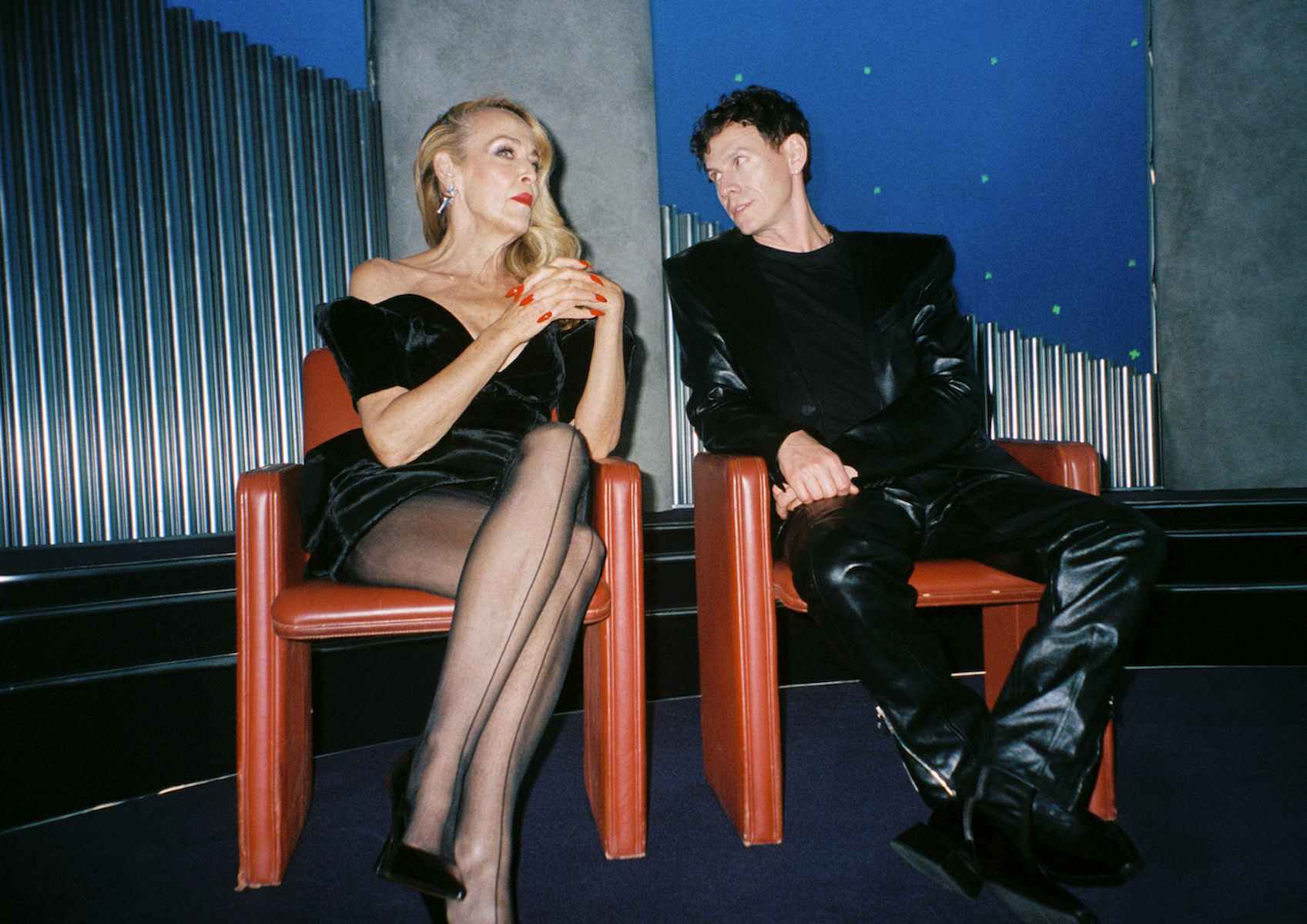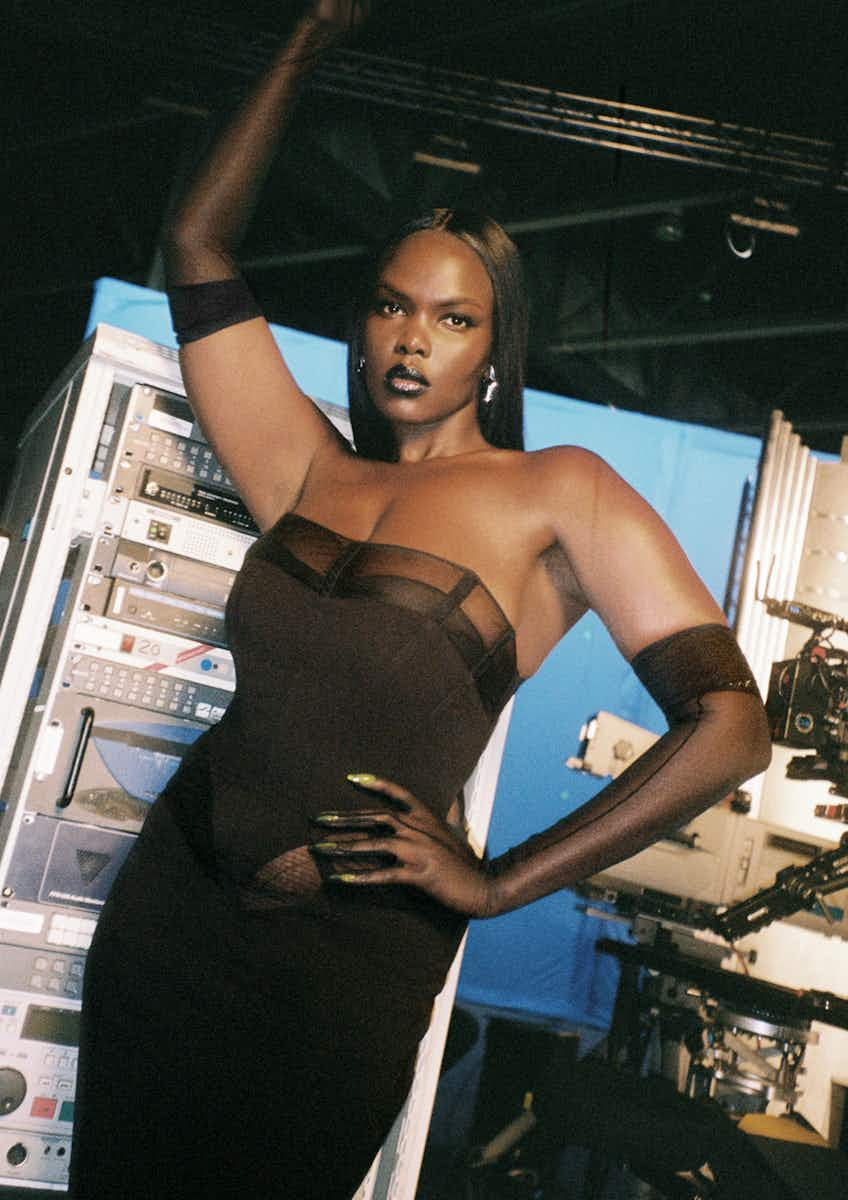 Okay, so the next time I interview him I'll say, Eartheater said…
[laughs]
I remember reading a Dazed interview with the two of you, and you were both talking about your boobs.
Boobs are always a great conversation starter. I'm always like, my eyes are up here! But also…
Would you wear Mugler H&M to a funeral? It's rather sexy.
Yes, absolutely. To Putin's funeral!
Look, you're very stylish. What are you sick to death of seeing people wearing?
I'm annoyed with chunky shoes. I want more super pointy toes. Also that whole stringy, patchy, anti-fashion, deliberately falling apart thing is so overdone recently. I'm really drawn to a lot more tailoring and real craftsmanship, and a really good cut.
Gotcha. Last question, what is the worst thing that a guy could wear on a first date?
Flip-flops and shorts.
Thanks, Eartheater. Hope your hand gets better!
Thank you!
Mugler H&M hits stores and online 11th May

More like this