Fendi Couture AW21: Kim Jones is at home in Rome

After a non-stop year, the Italian house's creative director turned to director Pier Paoli Pasolini for a collection that balances the old and new, past and present.
Kim Jones is one man. Yet since his debut Fendi couture collection in January this year, he has been balancing heading the Italian house and Dior Men's seemingly effortlessly.

In the same month, he made a case for masculine finery at the latter. A month later, he revealed a collaboration with Nike and Converse. Then, for his ready-to-wear debut at Fendi, he fully immersed himself in the house's deeply Italian roots. Last month, he sliced blazers in half and sent torso-bearing boys down the Fendi Men's catwalk, before presenting a Travis Scott union for Dior Men's SS22 a week later.
Sounds exhausting? Well, it probably is. Yet somehow, Jones returned – not that he left for long – with an affirmative bang yesterday, to present his second Fendi Couture collection.
Like his yearly ping-pong match between luxury houses, Jones has taken to flipping between England and Italy for inspiration, last season immersing himself in British bohemia foran ode to the rich tapestries of the Bloomsbury Group. If he felt homesick then, he has now taken Italy, specifically Rome (the home of Fendi), into his stride. Jones's latest collection draws from the Eternal City, particularly poetic film director Pier Paoli Pasolini's lens on the capital.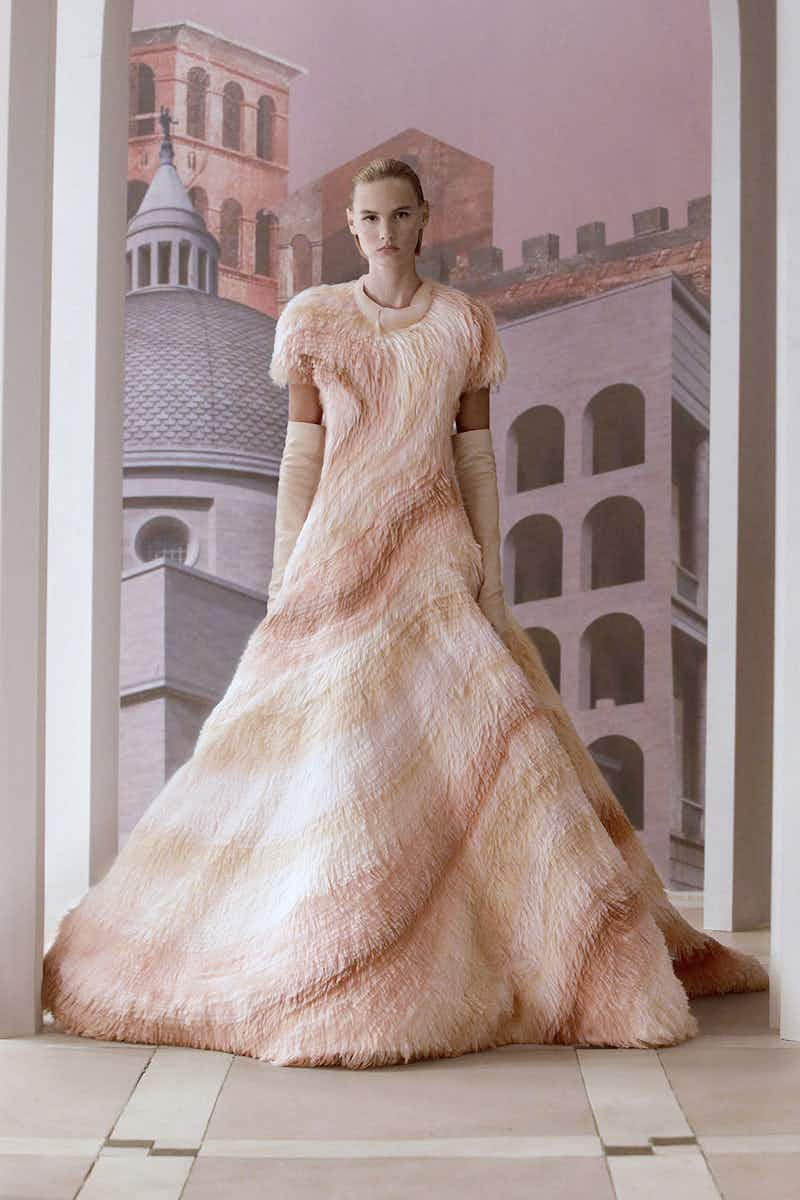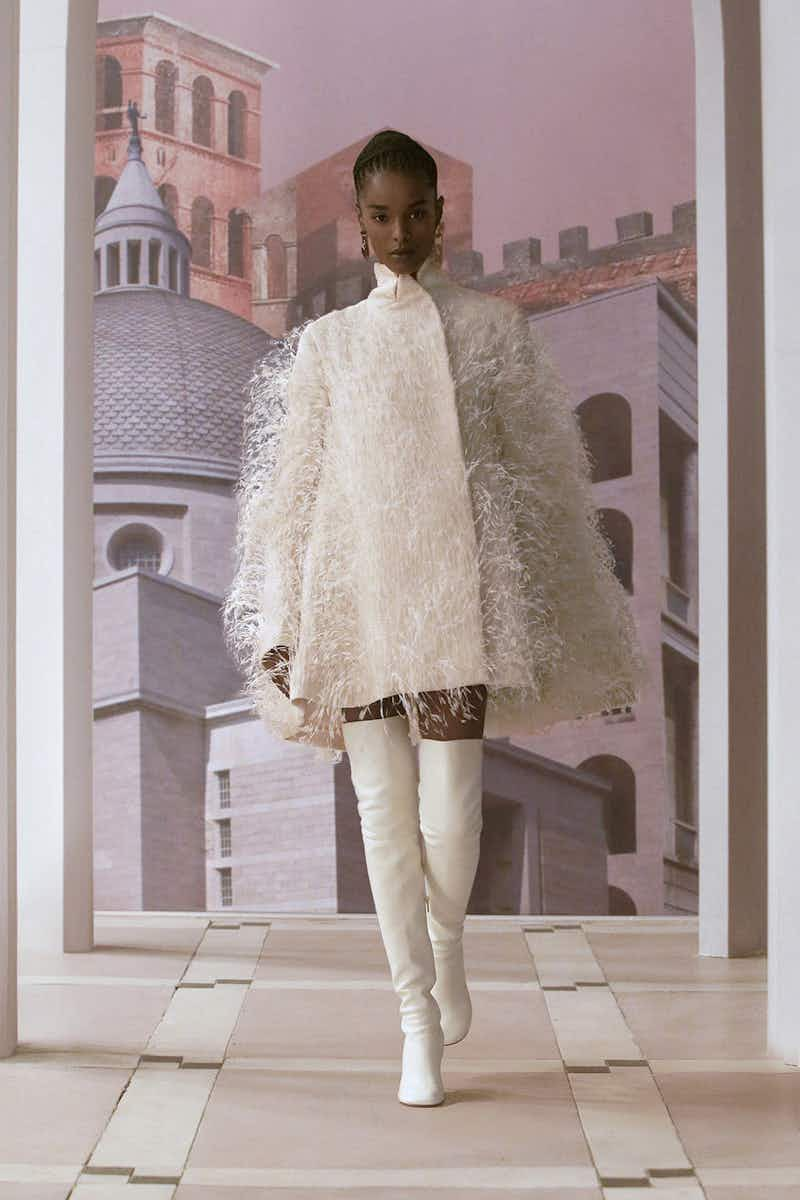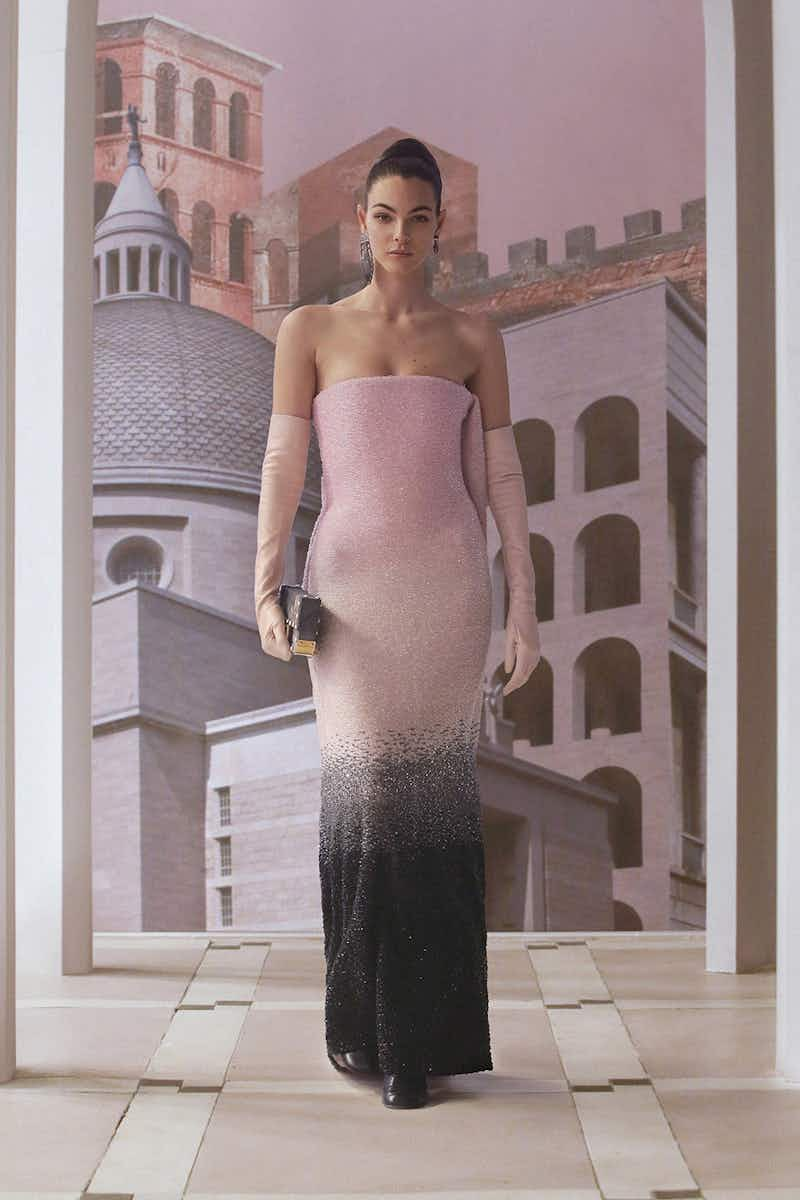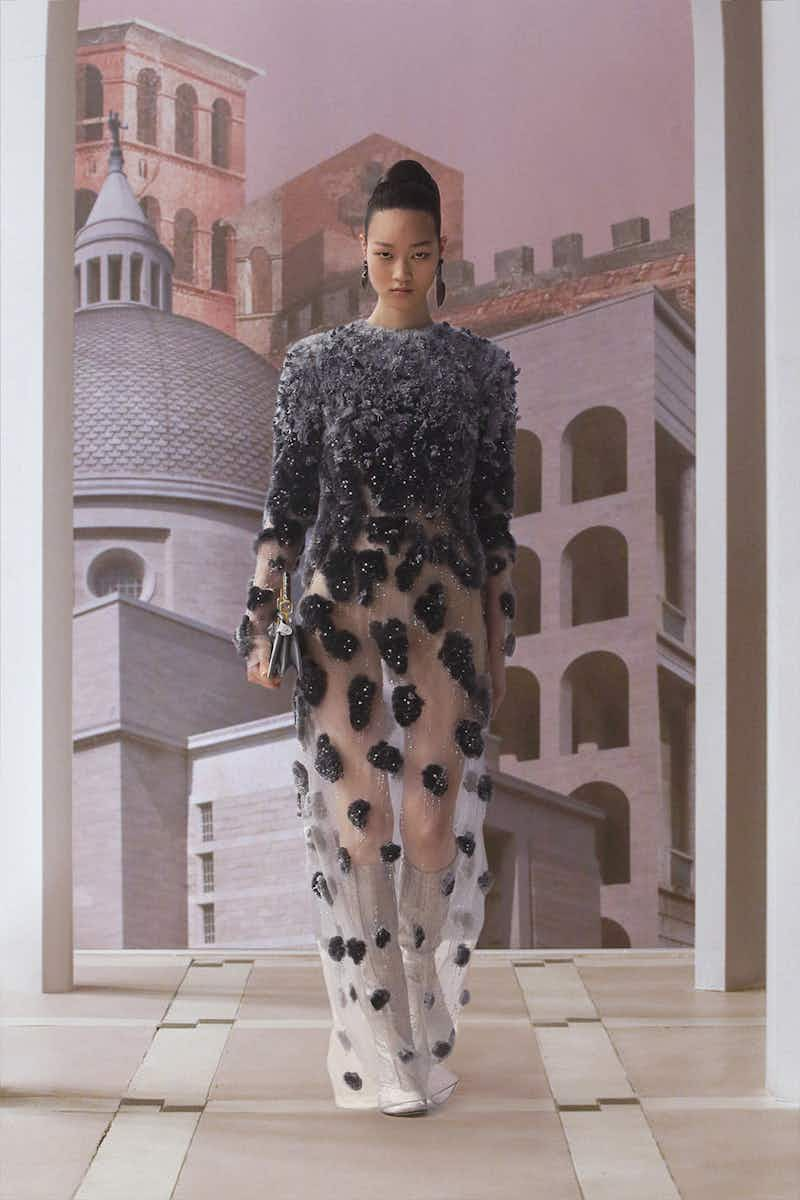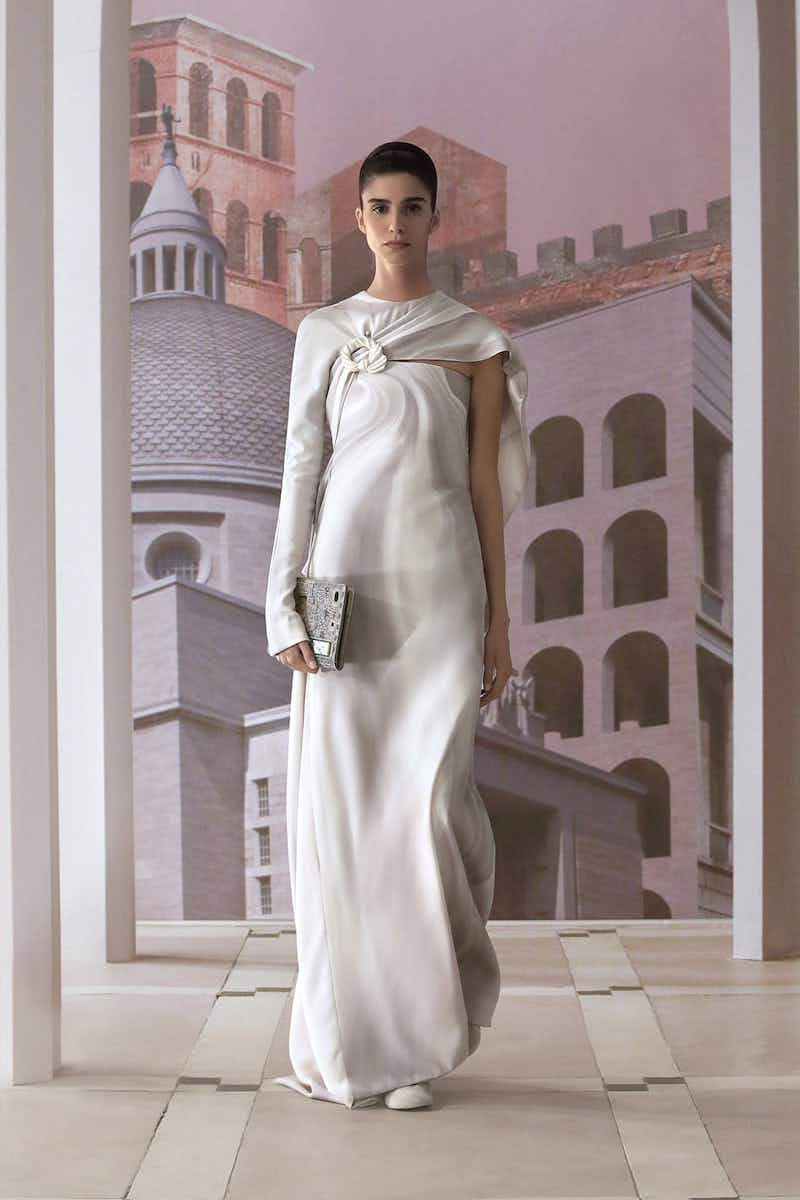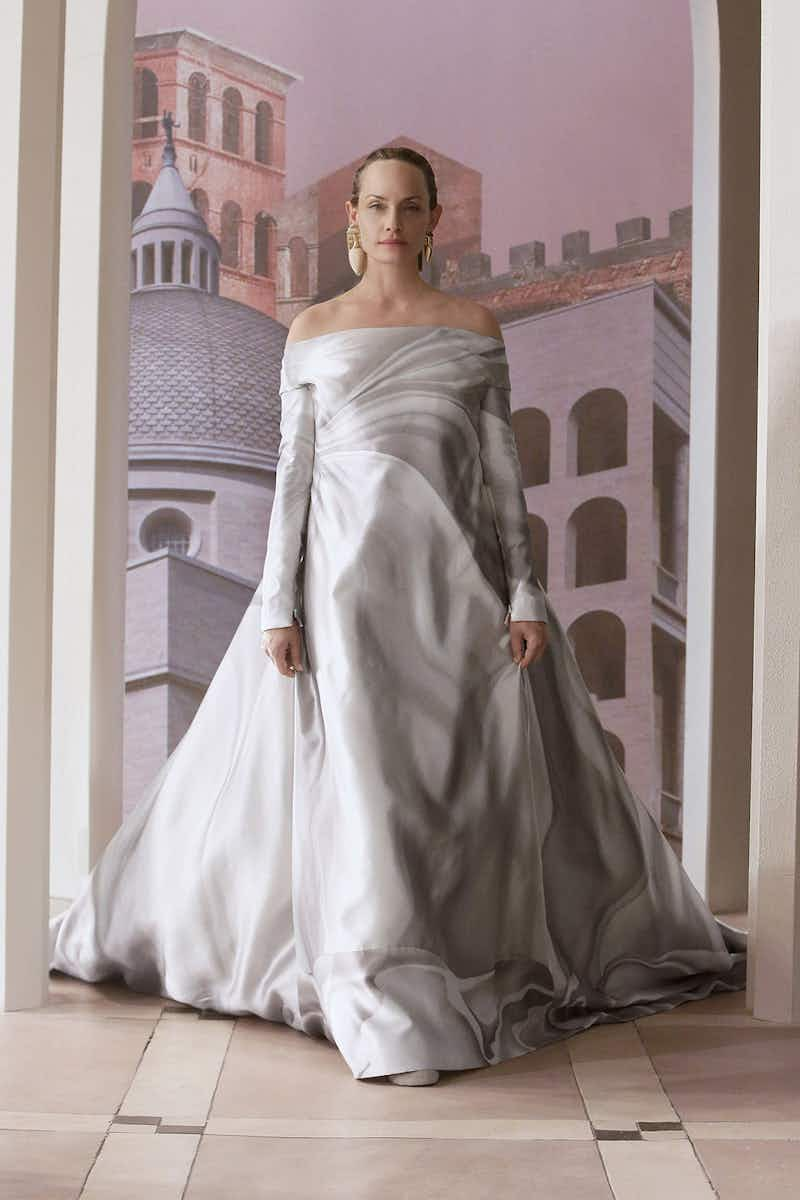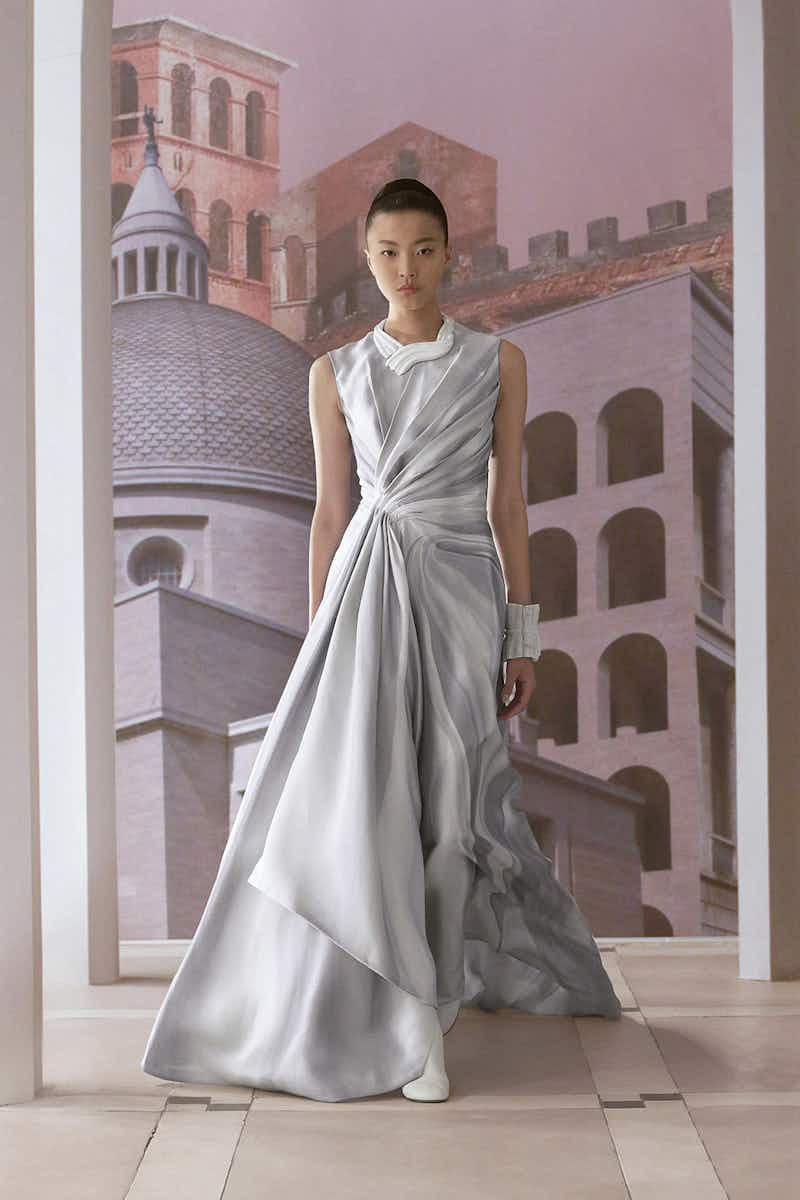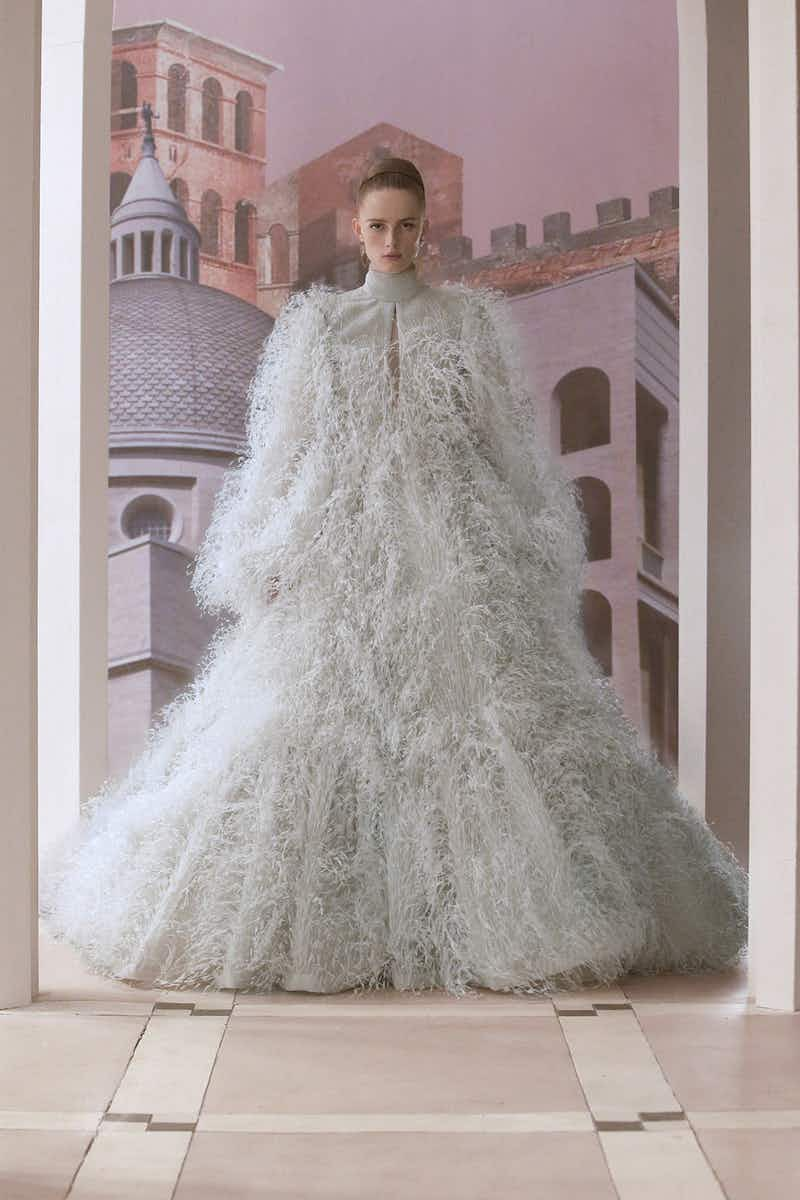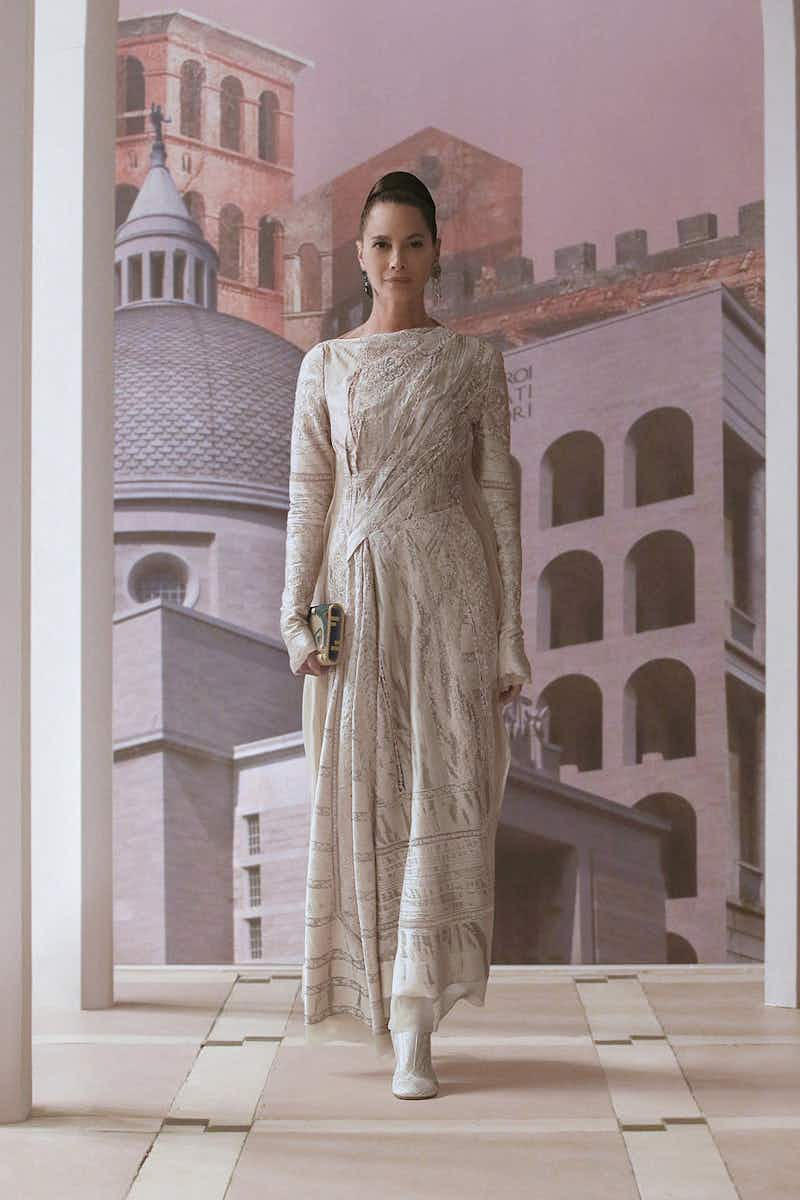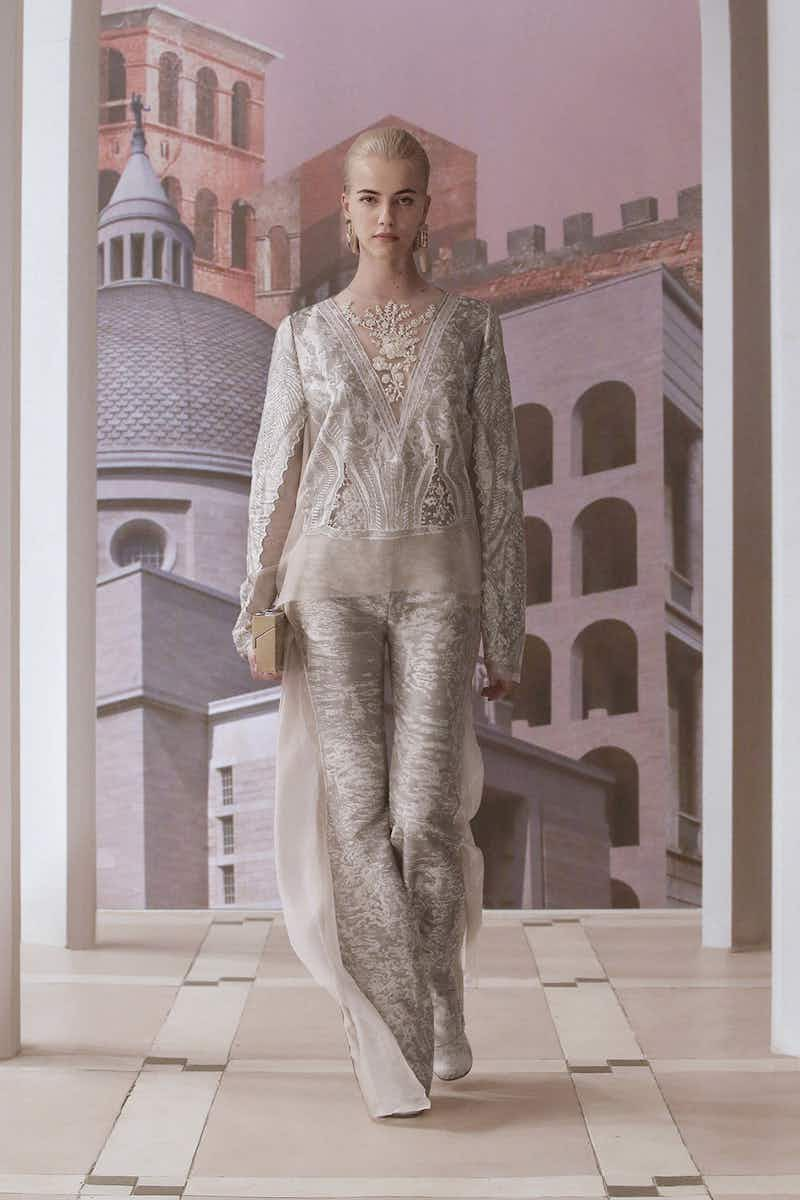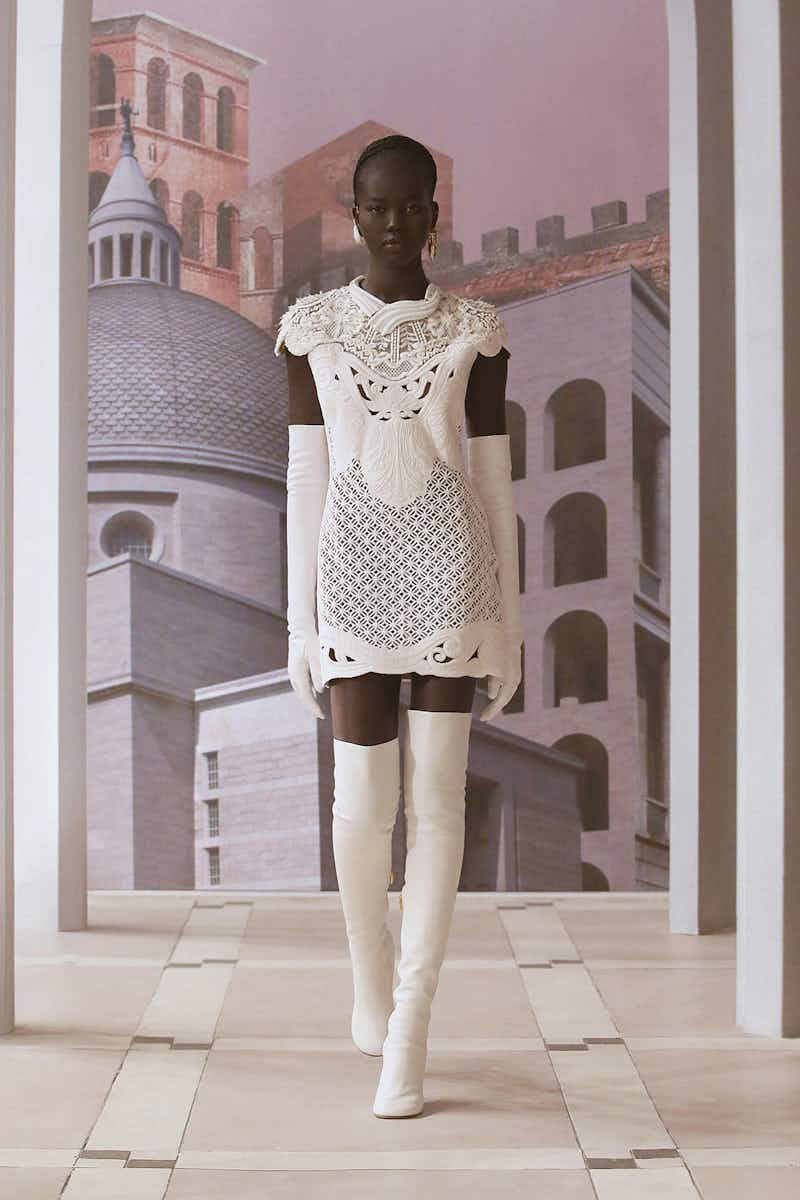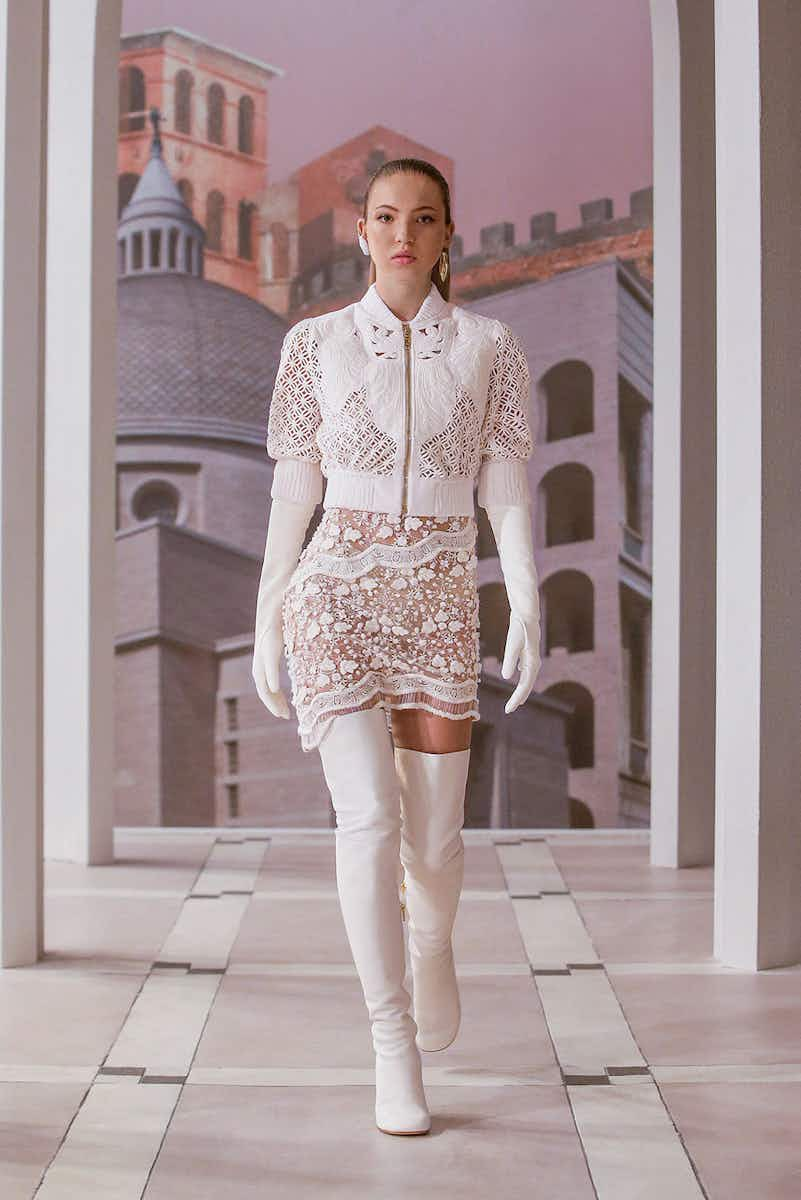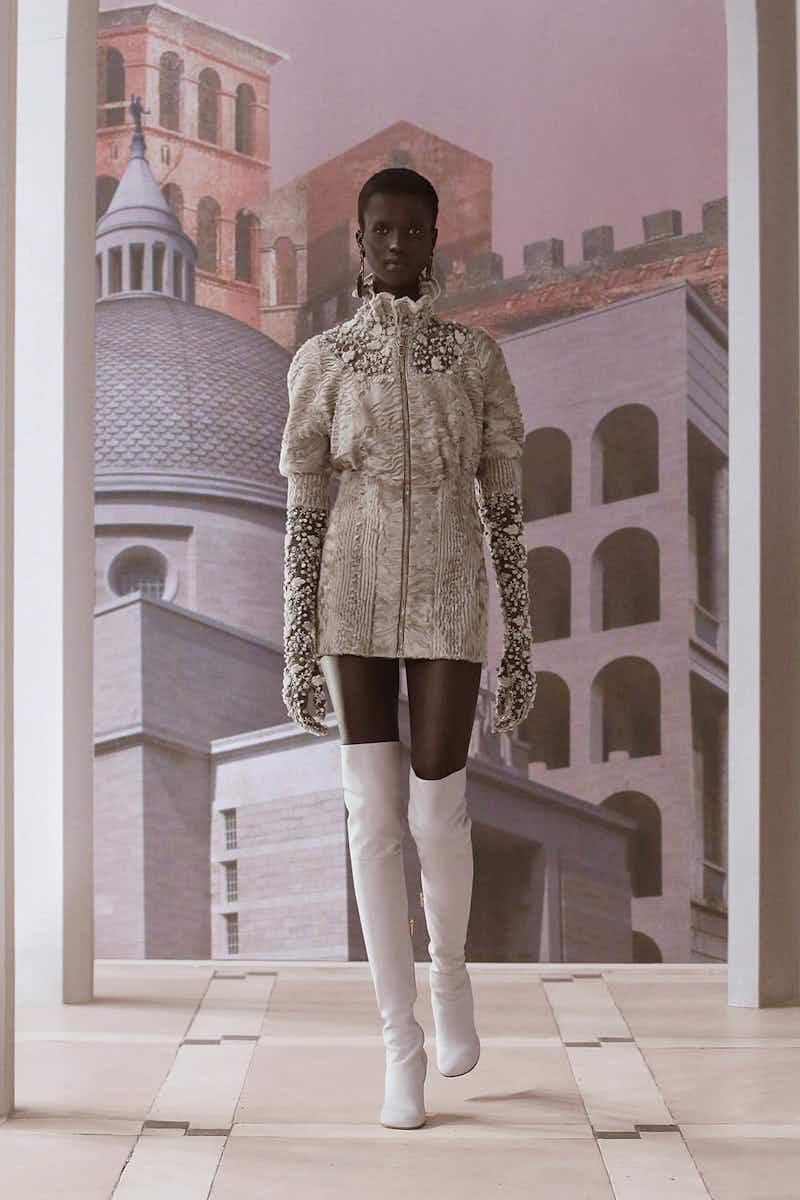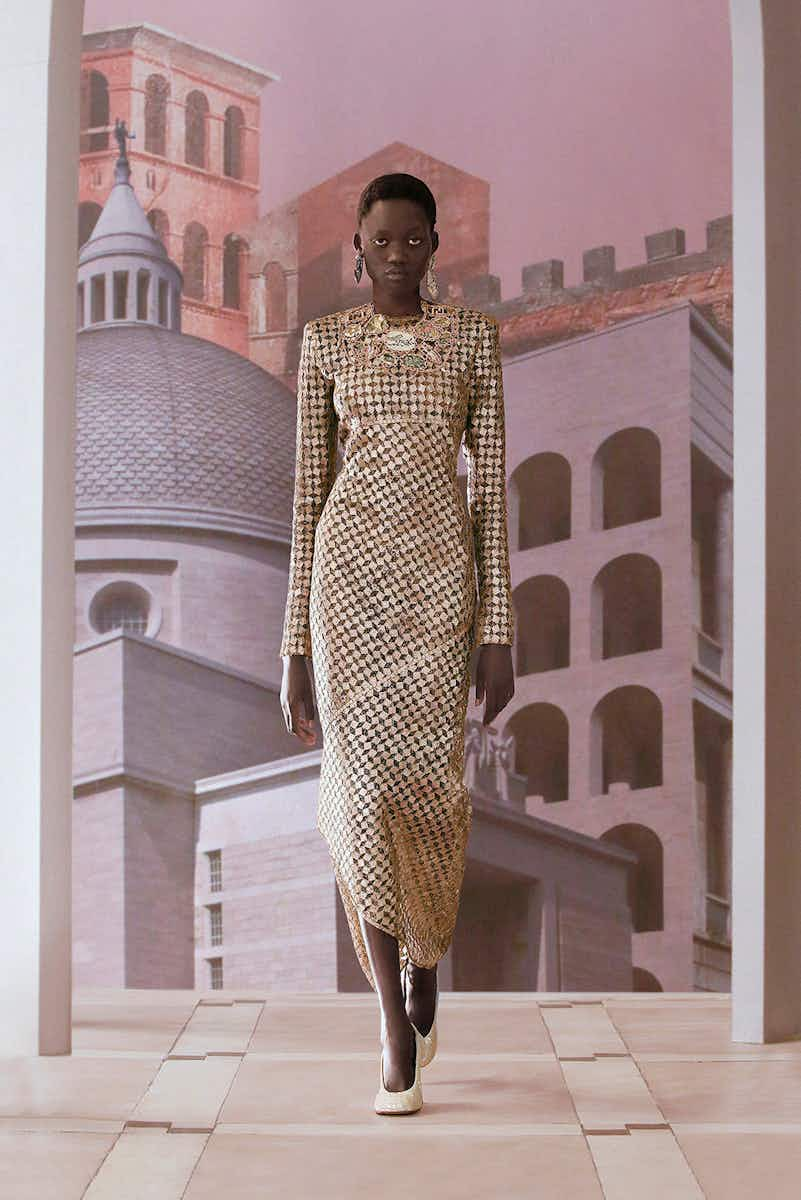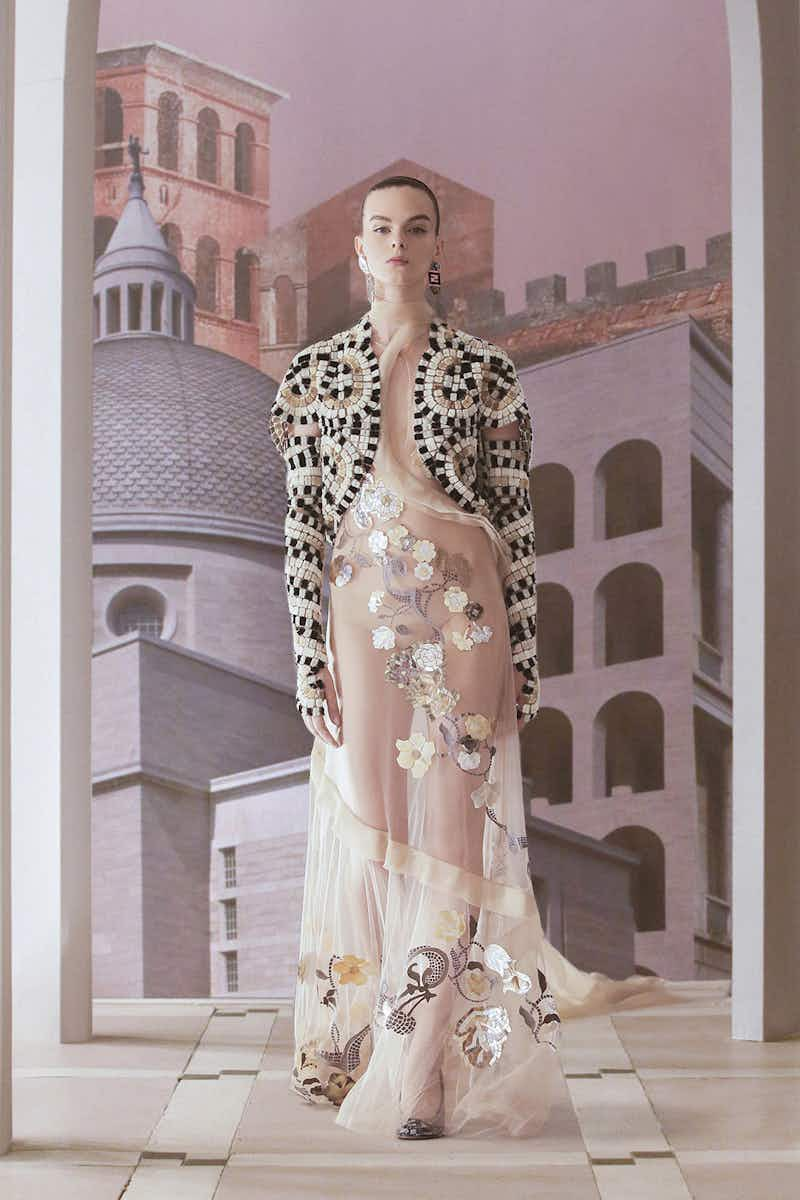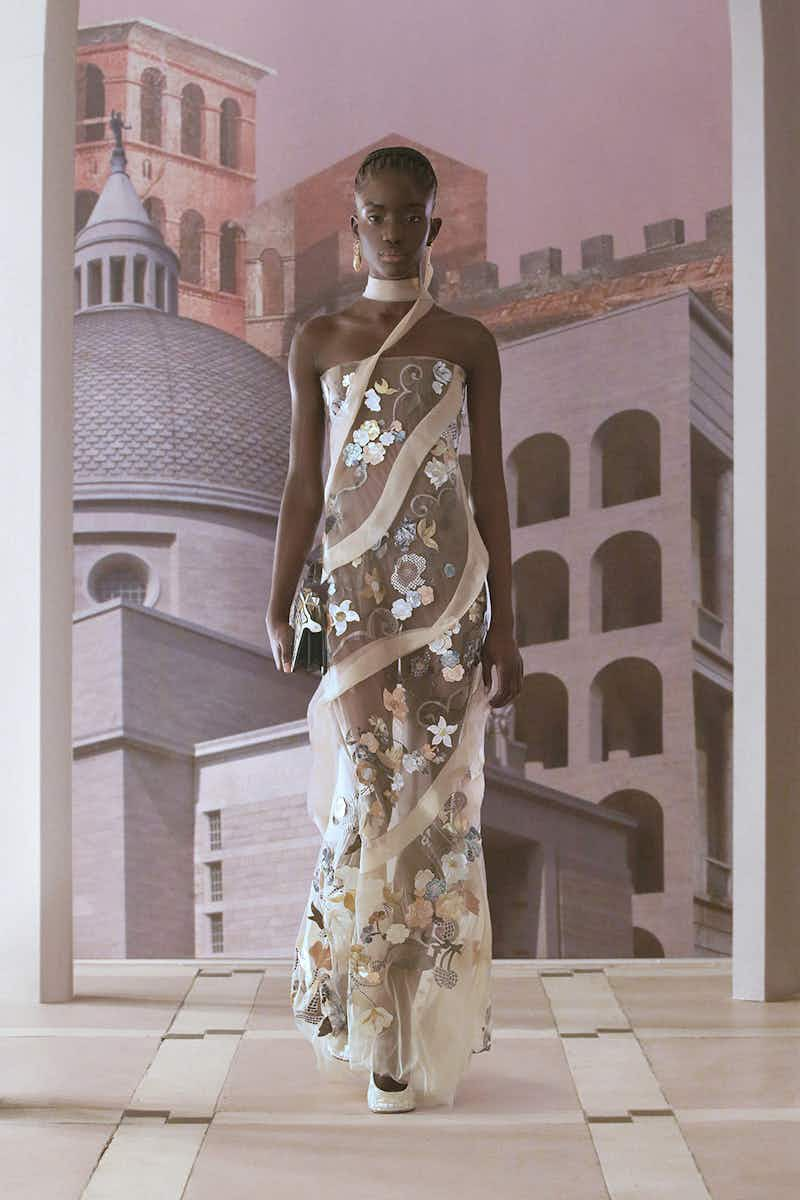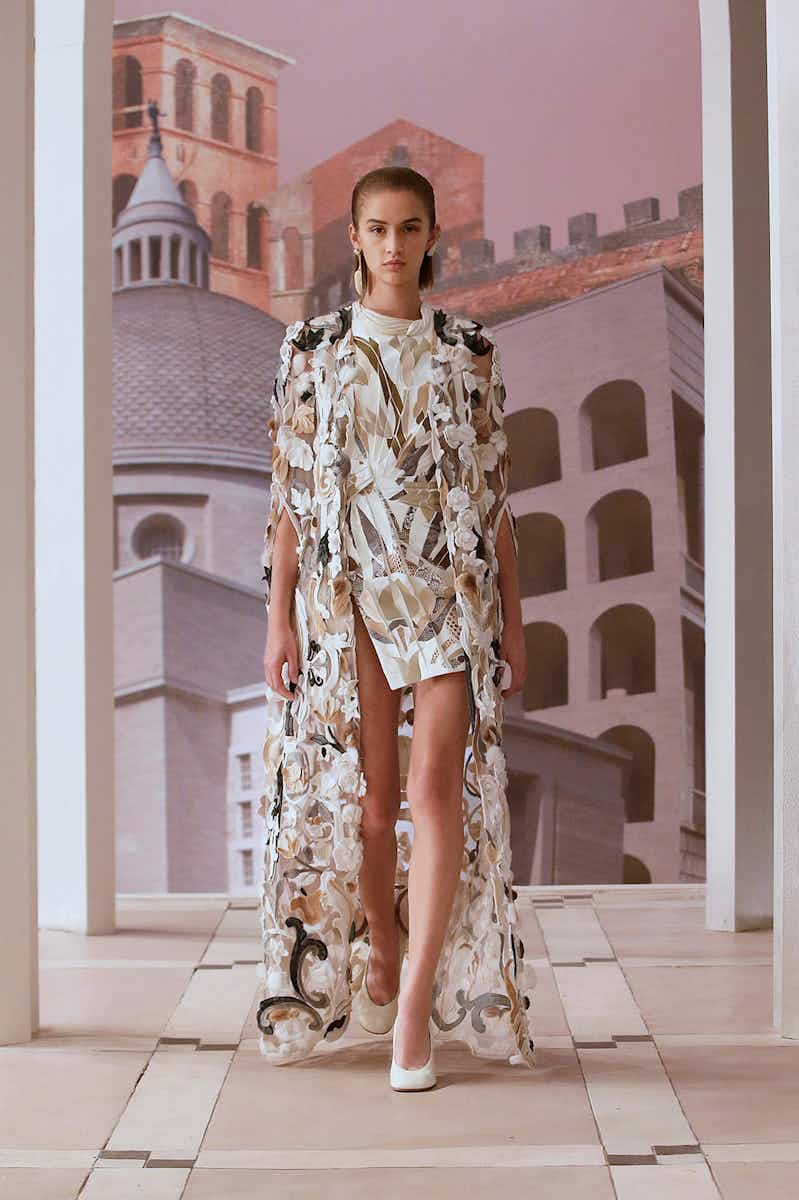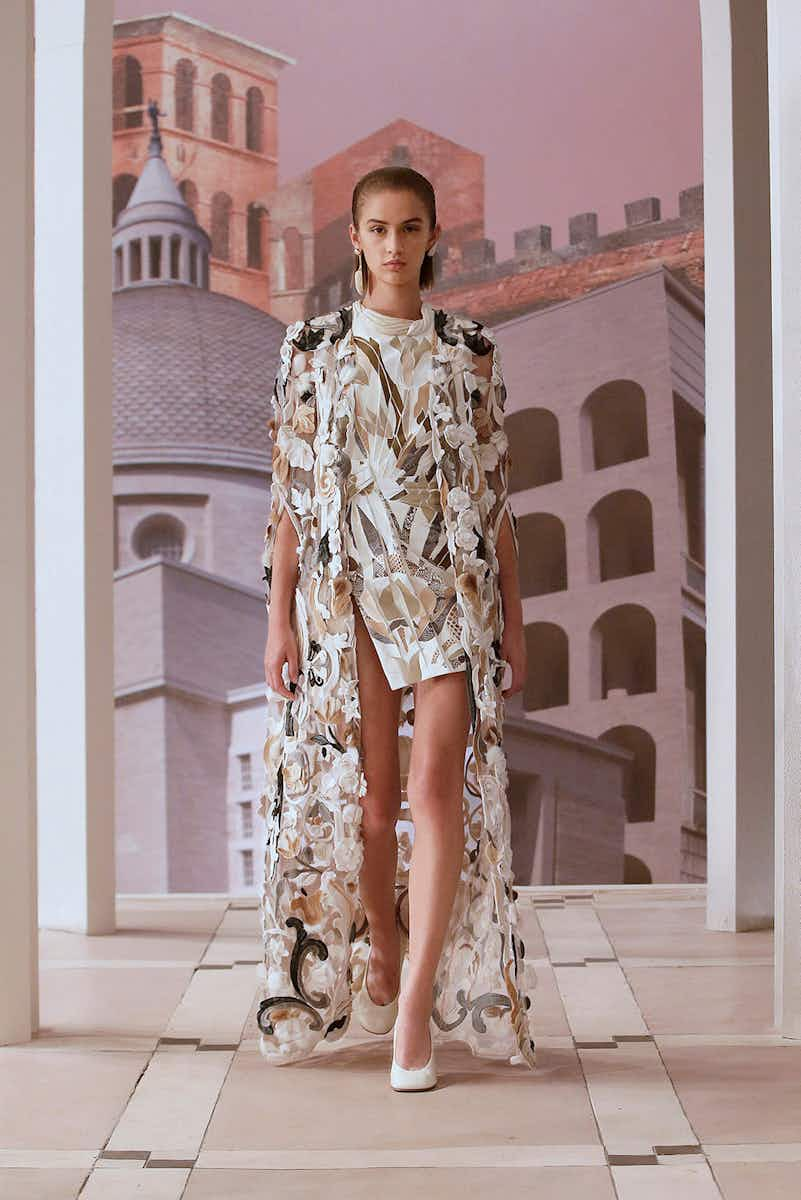 "Rome is a fascinating city because it has so many pasts – and I was drawn to Pasolini because I have always been inspired by his vision of the world," Jones wrote in the show notes. ​"He is something of an outsider in a Roman history, but one whose voice remains constant."
Jones paid attention to the Accattone and Mamma Roma director's observations of Rome becoming modern, specifically connecting the old with the new, the past with the present, throughout the collection. In a ​"nothing is quite as it seems" approach, Jones used fabrics to impose illusions. A corseted, floral-embroidered dress seemed completely transparent, but wasn't. An evening jacket looked as though it was protruding off the body, tiled like a mosaic, and an off-white evening gown presented as though caught in the wind.
As was the case last season and with most of Jones's collections, the garments were painstakingly detailed. Cornley embroidery and crystal beads were sewn onto gowns, while furs and fabrics were scanned and reprised as ghostly silk jacquards. Notable throughout the garments, though, was the influence of Roman statues and, as the Fendi Palazzo is surrounded by them, it's no surprise Jones took them to such conceptual form.

Marble drapery was presented through trompe l'oeil silks and heels of shoes were constructed from marble, too, giving the wearer a silhouette of strength. The theme continued with delicate lace mini dresses complete with intricate embroidery.
And Jones's Roman influences didn't stop there. He looked at the illusory spirit of Bernini's sculptures to create pressed pleats using pietra dura inlays and rippling jewellery formed from Italian marble. Meanwhile, mother of pearl mosaics were superimposed across tulle dresses, and handbags and shoes, on closer look, resembled the remnants of a crumbling, historical building.
After a year spent in Italy, it seems Jones is comfortably at home.

More like this