Army dreamers: how to get into camo clothes
It's the print that never loses its cool. For decades, we've gone crazy for camo, but how do you wear it without looking like you're about to join up?

Practically speaking, camo print is made for blending in with your surroundings. But reader, you're not on all fours in the middle of a jungle like Rambo. You're umming and ahhing about what to wear to the pub this weekend, what will make you look cool, what will get you laid, what will have your friends saying, ​"Blimey, you're looking shweeet". And for that, the practically of camo in its traditional sense is put on the backburner. Camouflage up for a bender and you'll stick out like a nun at a rave, but that's all part of the fun.
Utility-wear has been on an upward trajectory for a while now, as brands and labels fixate on practicality and comfort. It's probably something to do with the crumbling economy, who knows? What we do know, though, is that for the past few years, gorpcore (one of the early ​"cores", before ​"core" became ​"bore") has had teens, likely lads and 30-somethings in a chokehold; a trend that favours functionality over fashion, but looks pretty stylish, anyway. Before long, the local high street was teeming with kids in climbing trousers, climbing boots, puffas, Salomons, wraparound sunglasses and wallets chained to belt buckles in case they fall off the mountains they're not climbing. Who said subcultures were dead?
Like gorpcore, camo's charm is in its functional quality. Yes, when worn in an environment outside of the military it loses its protective purpose. But the appeal of camo comes from its power to turn the puniest of blokes into an action film hero (kind of), to inject some attitude when you have none at all, to turn blandness into a balls-out visual attack. But like most things in life, when done wrong, the outcome can be naff. So here's a handy guide to getting camo right.

You might think camo's a one-size-fits-all policy. But like that deceptive and damning size category, you're wrong. Camo comes in countless styles and patterns. The most common is the green, brown, sand and black U.S Woodland print, which was the default camo pattern for the US Armed Forces from 1981 ​'til around the mid-'00s, and was adopted into military uniforms around the world. Similarly, other prints have been developed over the years for varying conditions, like the tiger stripe for close-range use in dense jungles, the colour-disruptive flecktarn developed by the Germans after World War II, and the computer-generated Canadian Disruptive Pattern (CADPAT). And that's barely scratching the surface.
When it comes to style, camo's not for blending in. Stone Island subverted the print in its most recent camo collection, Desert Camo, opting for a pink, red, white and black iteration. For her SS23 collection, Martine Rose presented a pair of bright orange camo trousers, while Supreme – who have long used camo in their drops – have most-recently gone for a slightly more traditional style, featuring leaves and branches printed over U.S Woodland.

Unlike double denim, there are little ways of wearing double camo without looking silly. It's fine for cosplay, but leave it in the bedroom, you saucy git. Instead, medium blue, straight-leg jeans always look good with a camo jacket (like a bomber or parka) or camo-printed ringer T‑shirt, as do a pair of sturdy boots. It's also best to avoid any sort of camo evening wear – and yes, it exists. A camo suit, shirt or tie is obscene to the point of nausea. If you're opting for a pair of heavily pocketed camo cargo trousers, wear them low and loose to avoid looking uptight. Remember, the aim of wearing camo is to not look like you've joined the RAF.

Camo has long been revitalised on the runway, with designers often reinventing and remixing the print, proving its longevity as a bonafide symbol of style. In 2001, Raf Simons presented the Riot Riot Riot! jacket, a padded standard issue army bomber with added Bowie and Bauhaus patches. In the same collection, Simons' boys wore military coats and some had their faces obscured and hoodies pulled over their eyes as they stomped through an industrial warehouse – a proper rage against the machine. The jacket has become one of Simons' most covetable archive pieces and in 2018, one sold for a hefty $47k. That same season, John Galliano subverted camo by draping it on an evening gown and Rei Kawakubo later roughed up camo on some textural suits in 2016, which is perhaps the only time camo formalwear has been acceptable.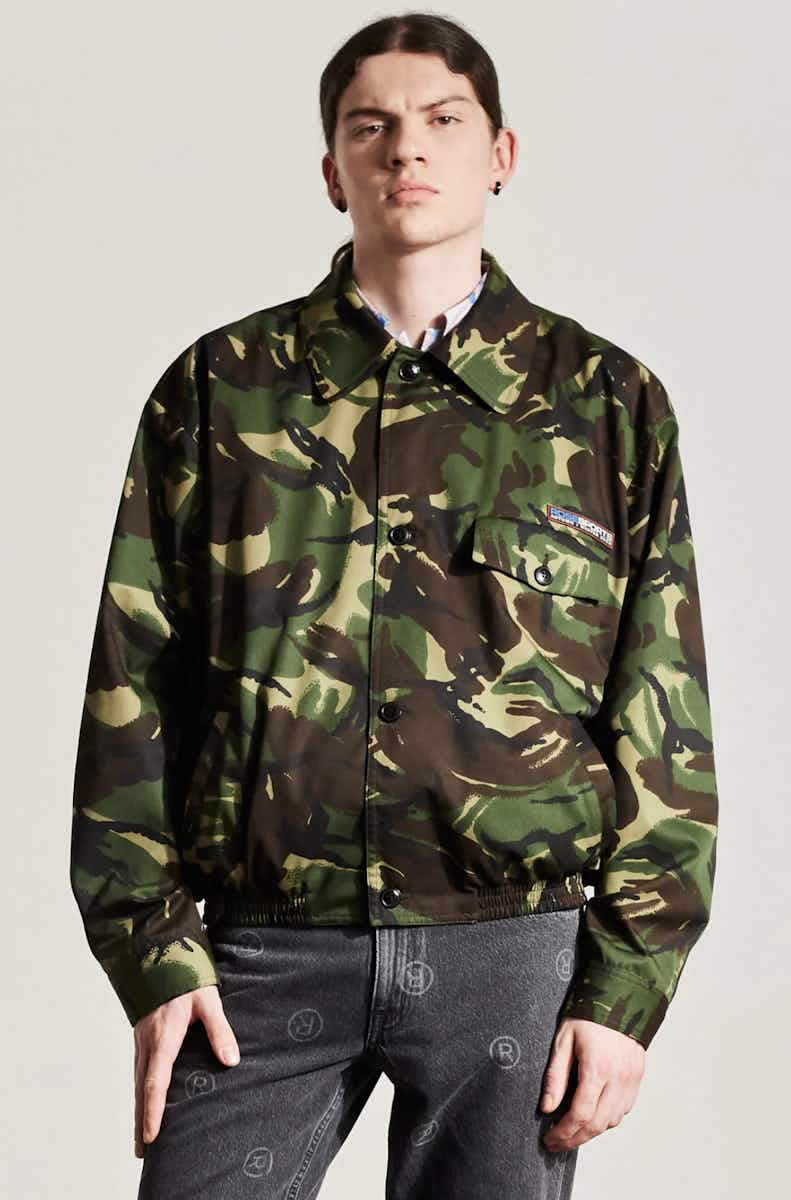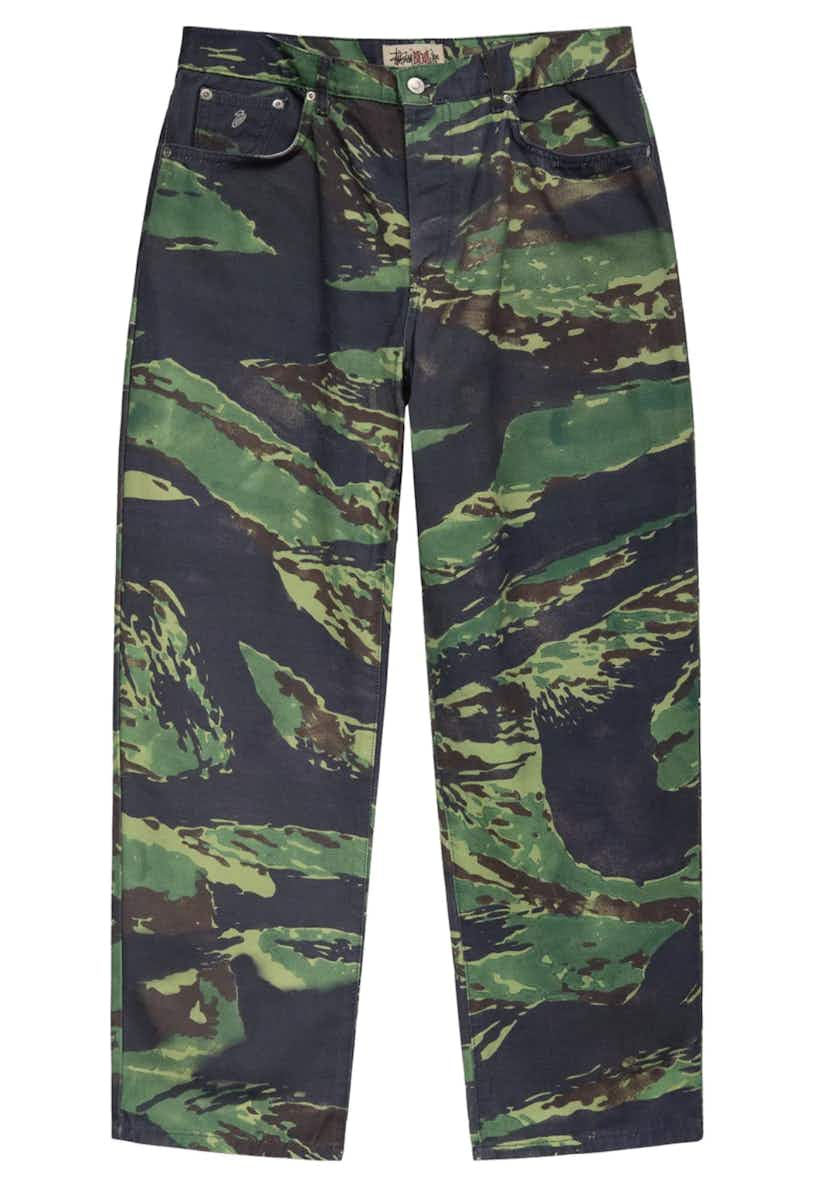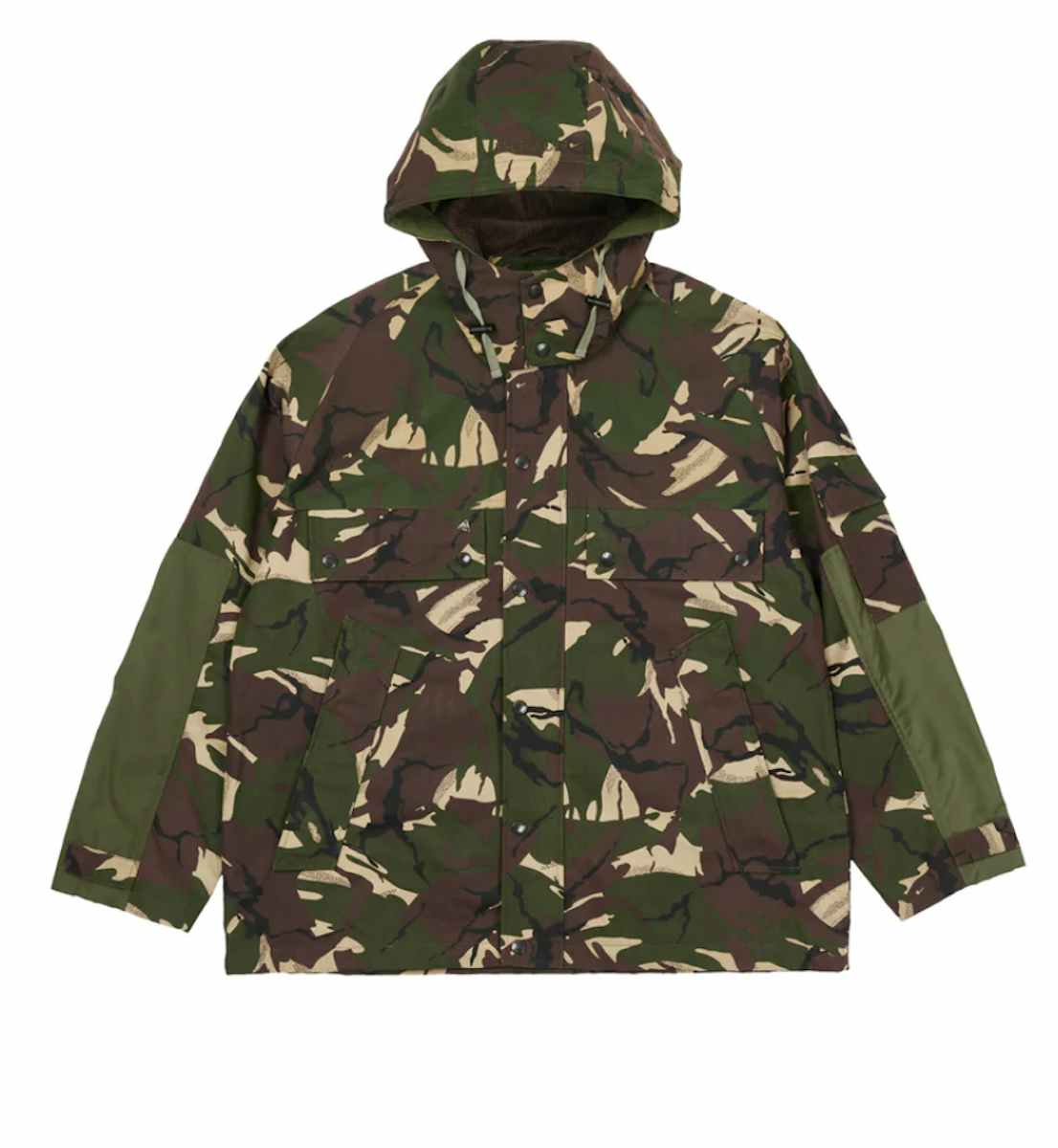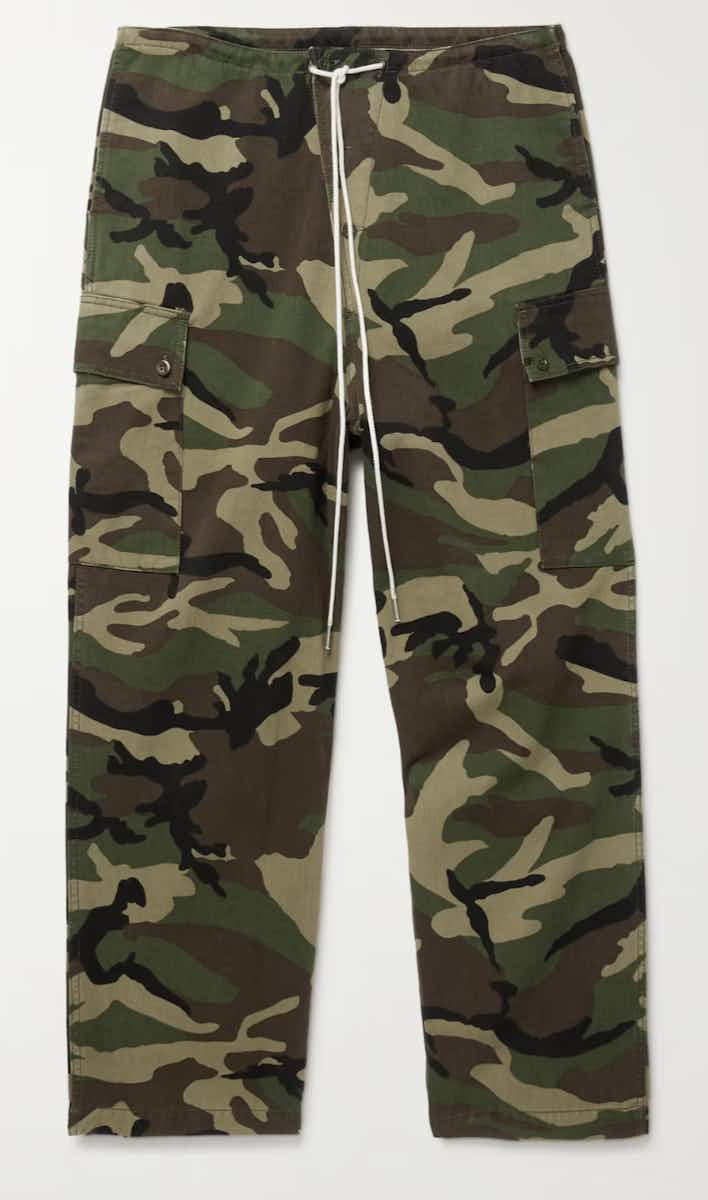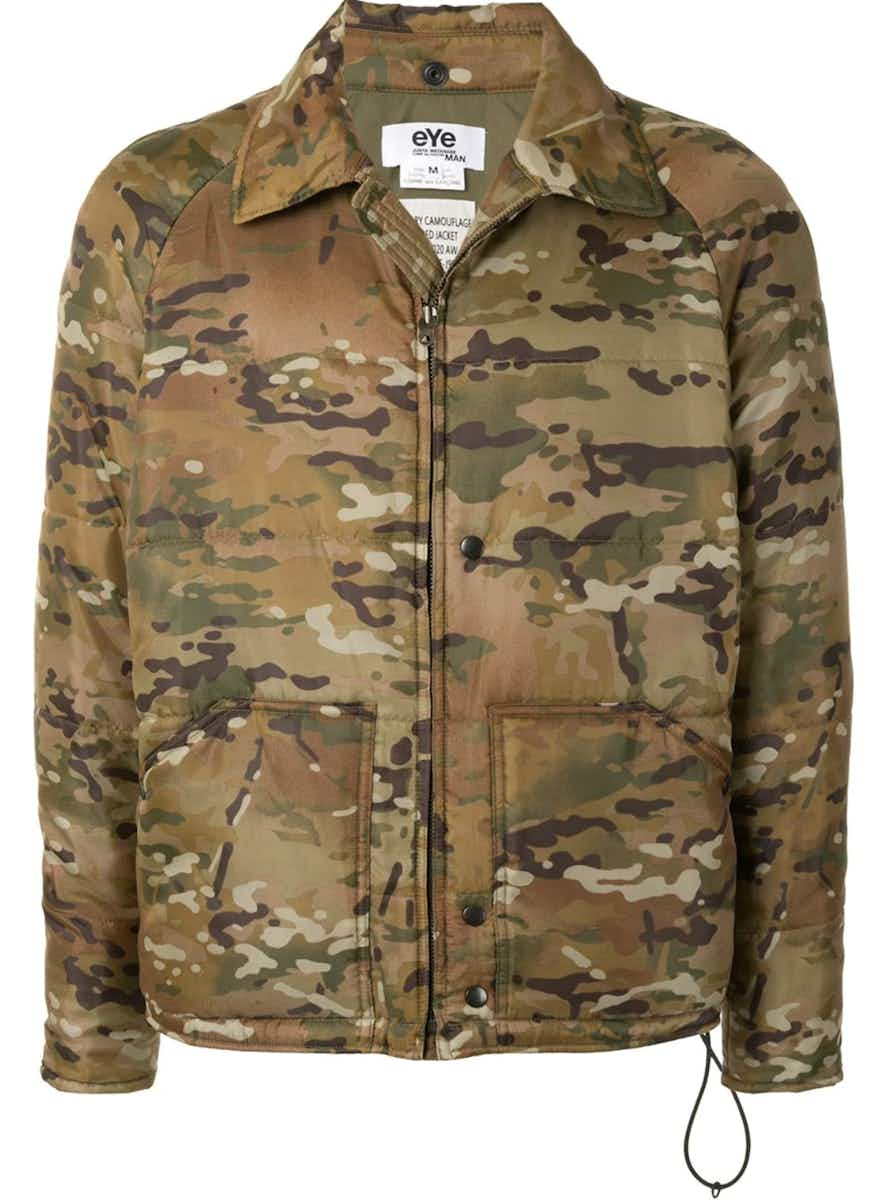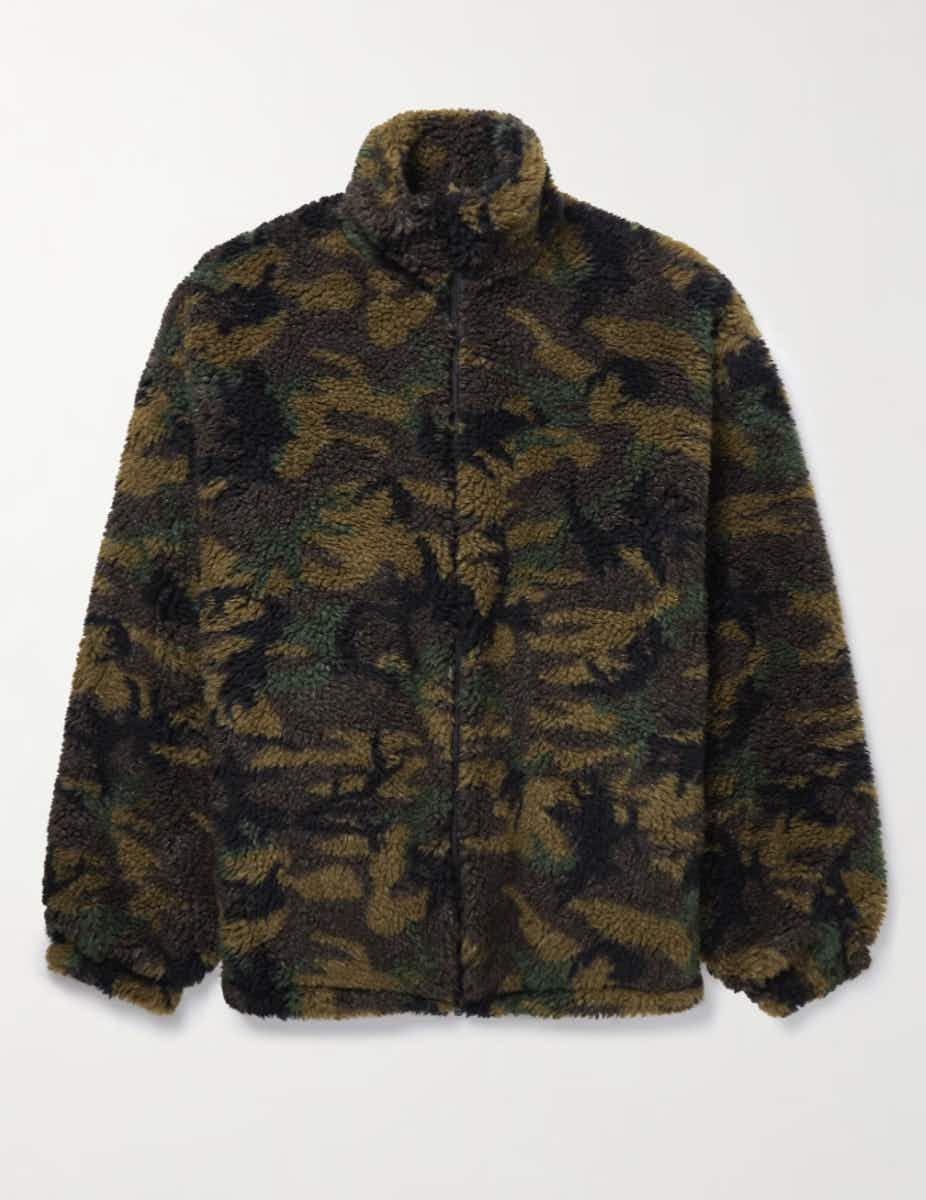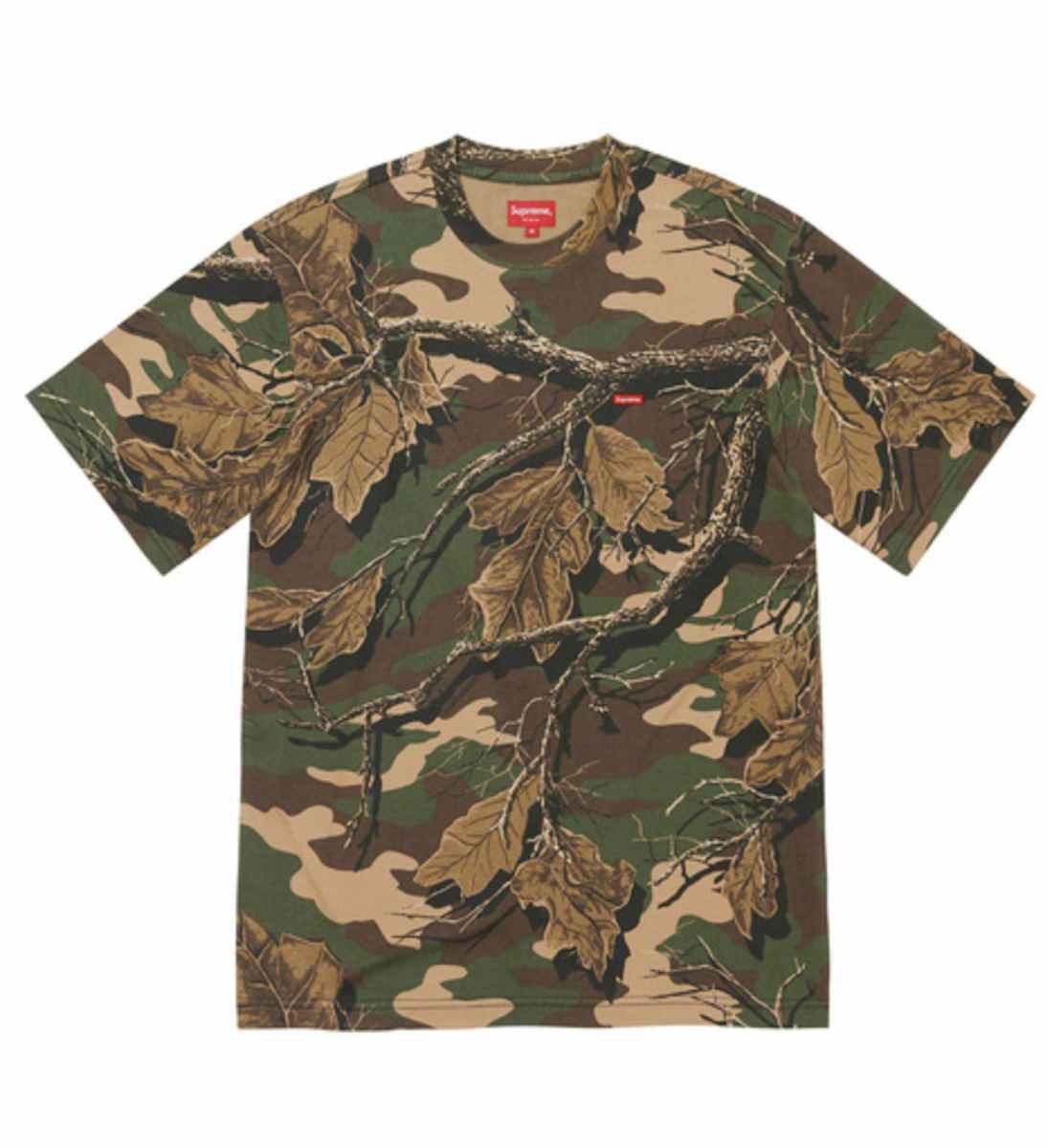 More like this