Virgil Abloh's last Louis Vuitton show
Virgil was here: the designer's final runway presentation was a heartfelt tribute to the genius of a true visionary.

Last night Louis Vuitton paid tribute to the life and legacy of visionary designer Virgil Abloh.
Following the 41-year-old's untimely death on Sunday 28th November, it was announced that his SS22 presentation – scheduled to take place in Miami during Art Basel – would go ahead at the request of he and his family. This would be little more than 48 hours after the news broke of his passing.
Little wonder that the atmosphere on the ground in Miami this week has been deeply sombre – Abloh spent much time working on projects in the city, particularly during Art Basel.
But the mood on Tuesday night was one of immense celebration. The show itself – the French fashion house's first in the United States since it was founded in 1854 – took place, on a typically balmy Florida night, at the Miami Marine Stadium, a remote, disused venue on the city waterfront.
Guests including Kanye West, Kim Kardashian, Rihanna, A$AP Rocky, Kerwin Frost, Pharrell – and many, many more of Abloh's close friends – were transported to the show space from the mainland via boat. There they were met by a serene catwalk covered in trees and a gigantic, glowing, red hot-air balloon emblazoned with the house's ​"LV" monogram.
The collection itself – in part a reiteration of the looks shown in Paris in June – featured a number of Abloh's LV classics in a cacophony of colours. Think: tonal leather trench coats, monogrammed parkas, gradient-hued jackets, fur jackets in audacious neons and voluminous tulle skirts, many of which were grounded with a pair of Louis Vuitton X Nike Air Force 1s.
The tribute closed with a particularly moving voice-note from the man himself and played atop sombre strings: ​"Life is so short that you can't even waste a day subscribing to what someone thinks you can do, versus what you can do."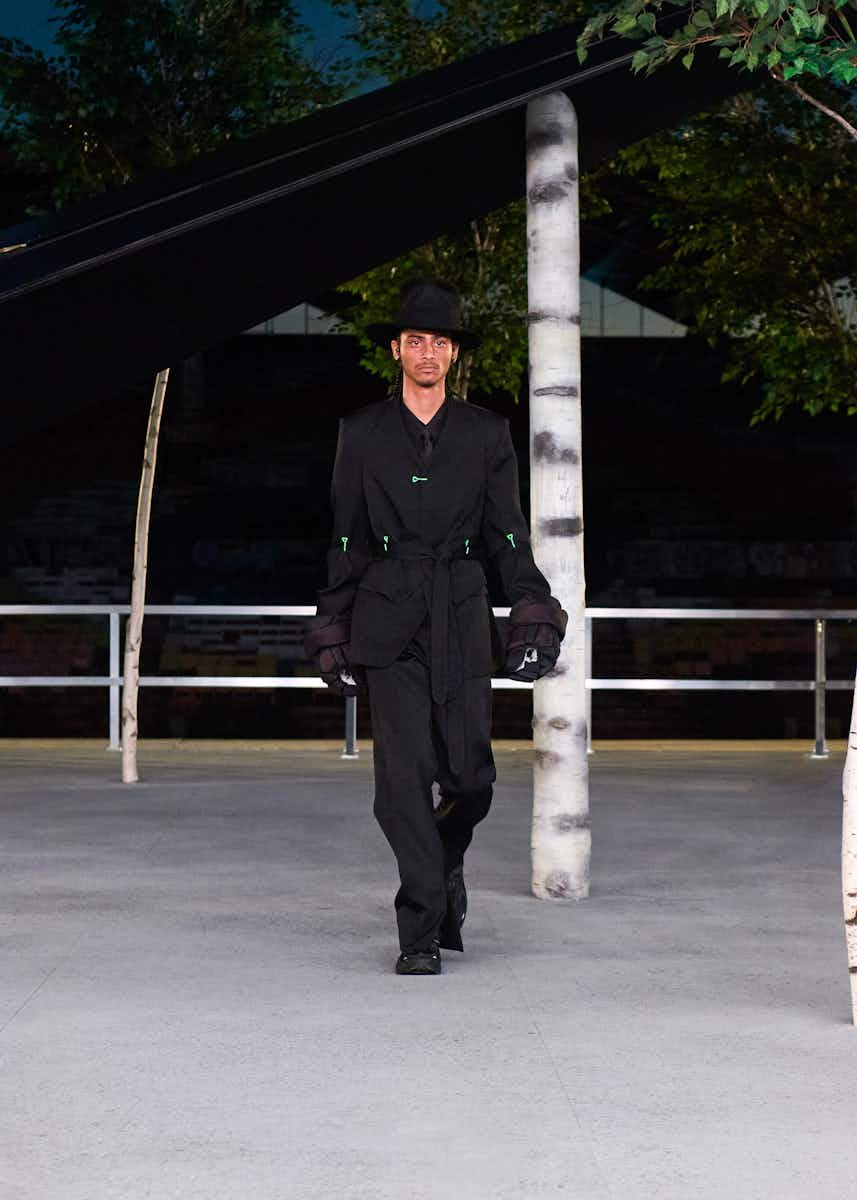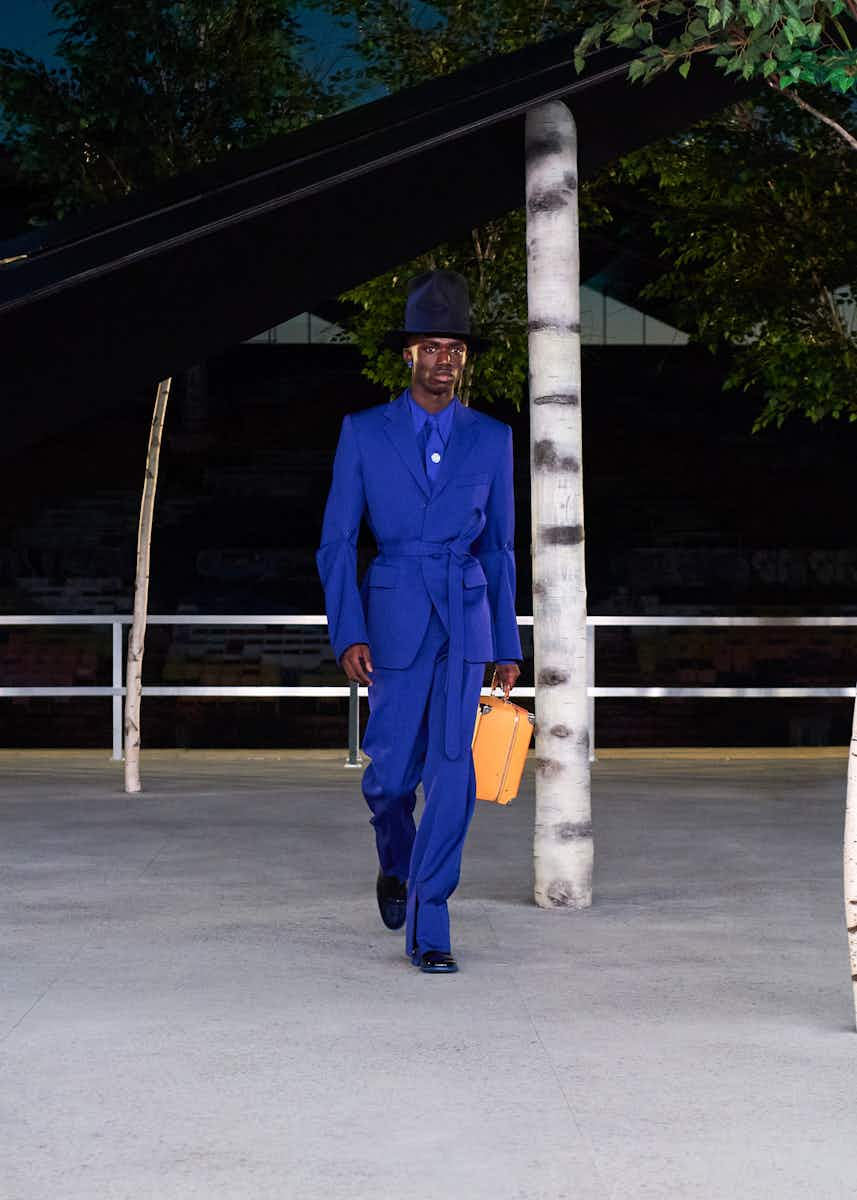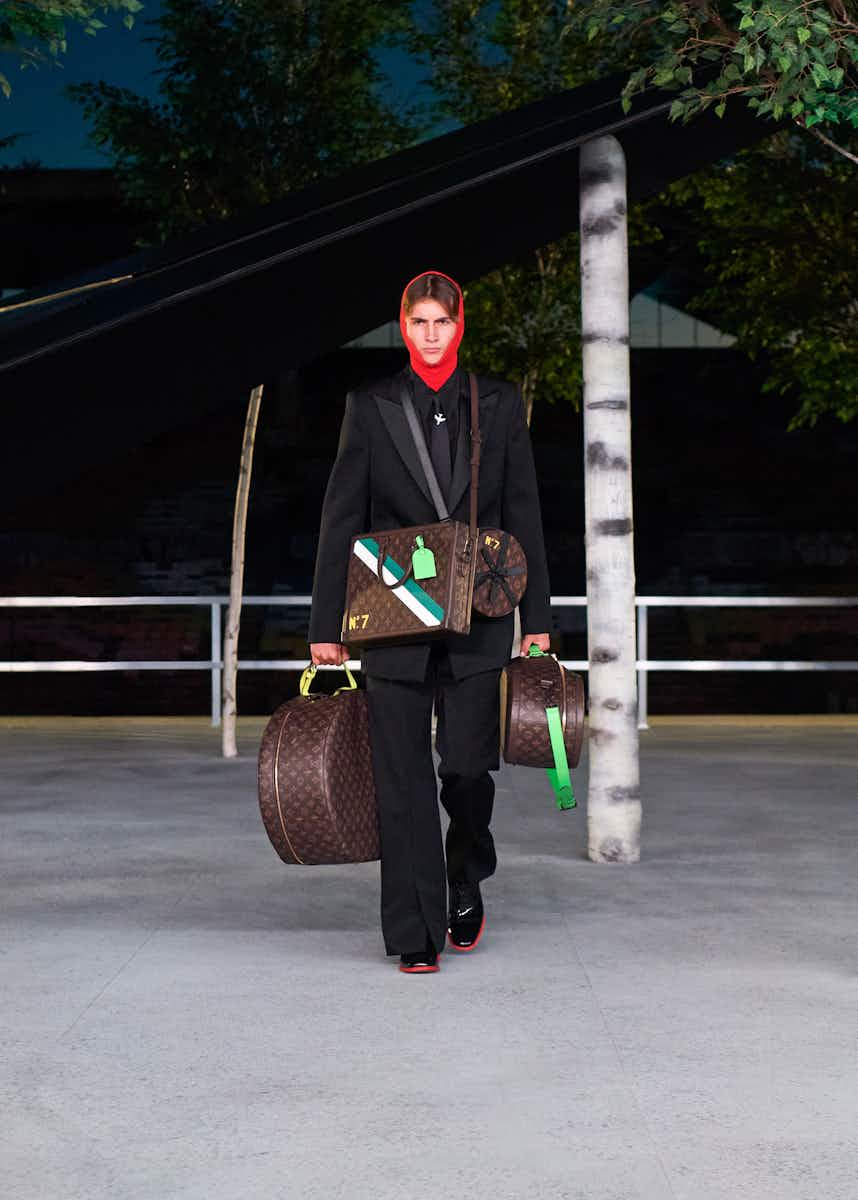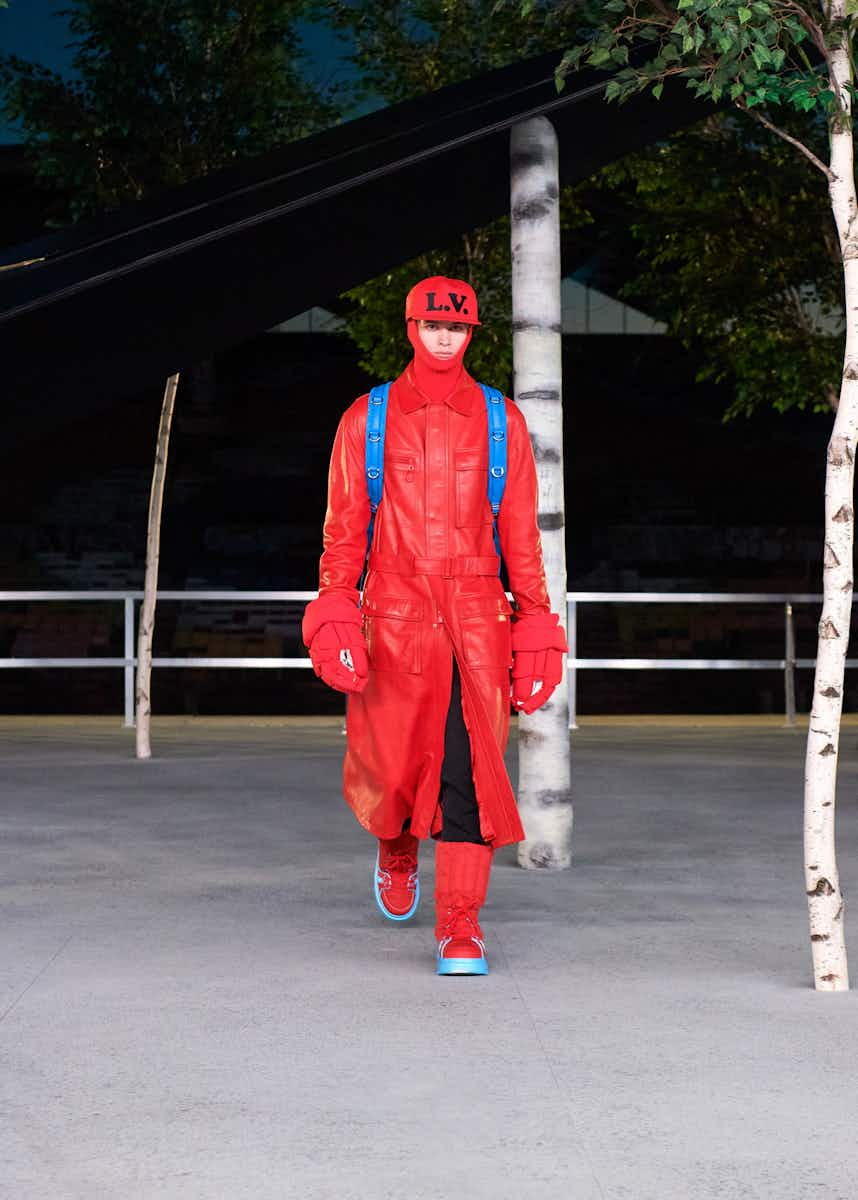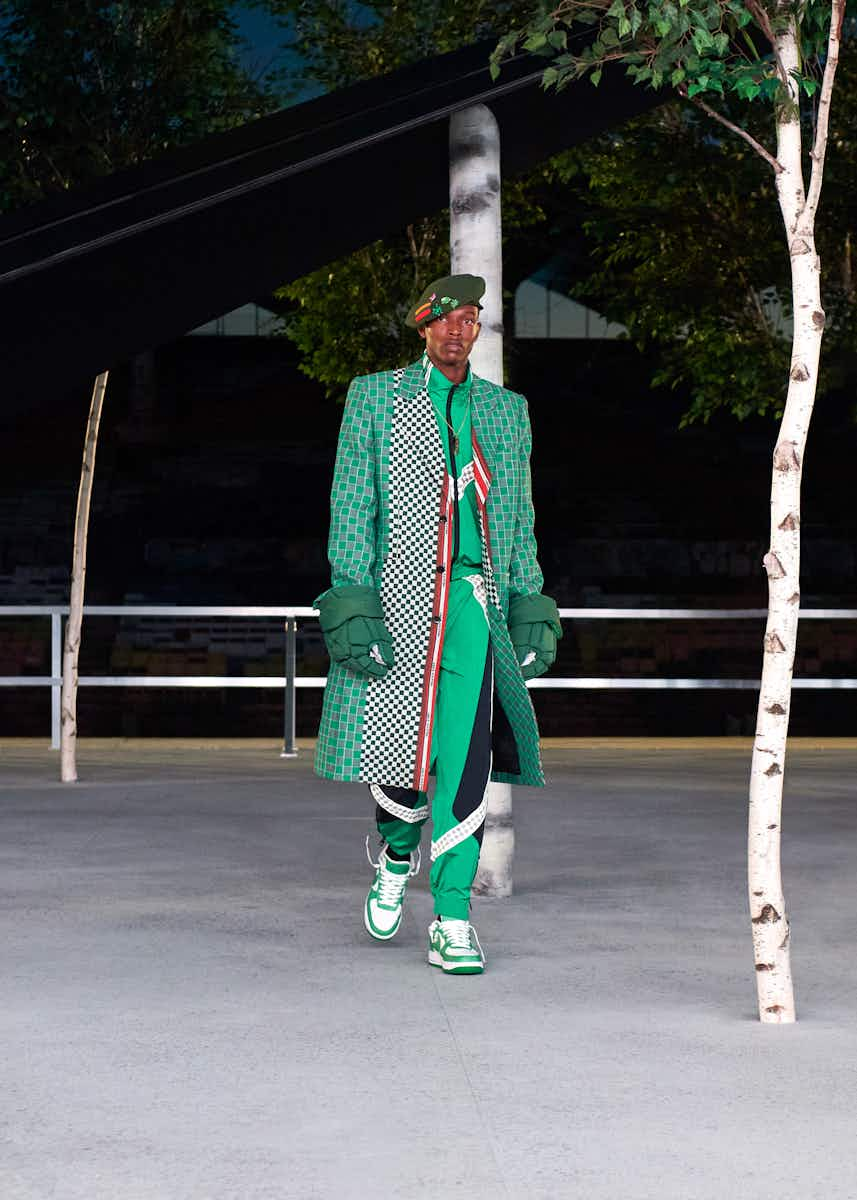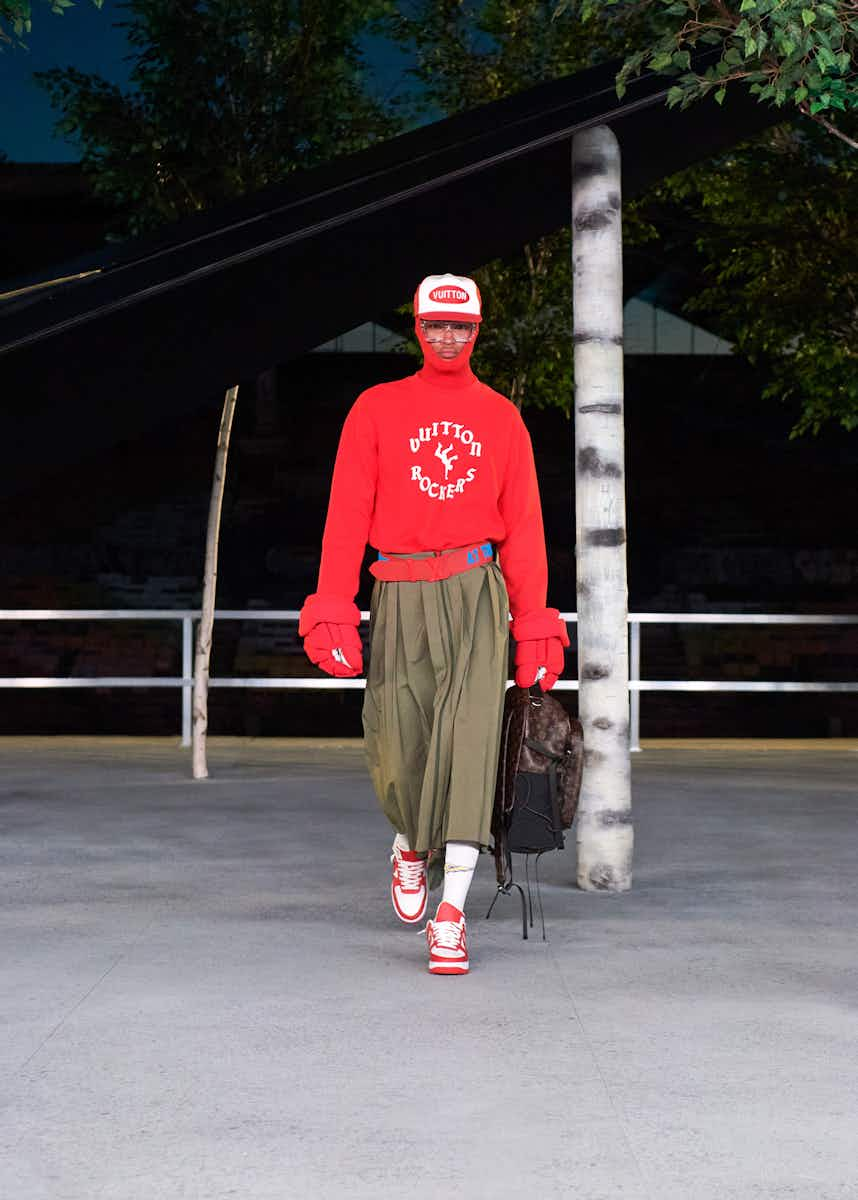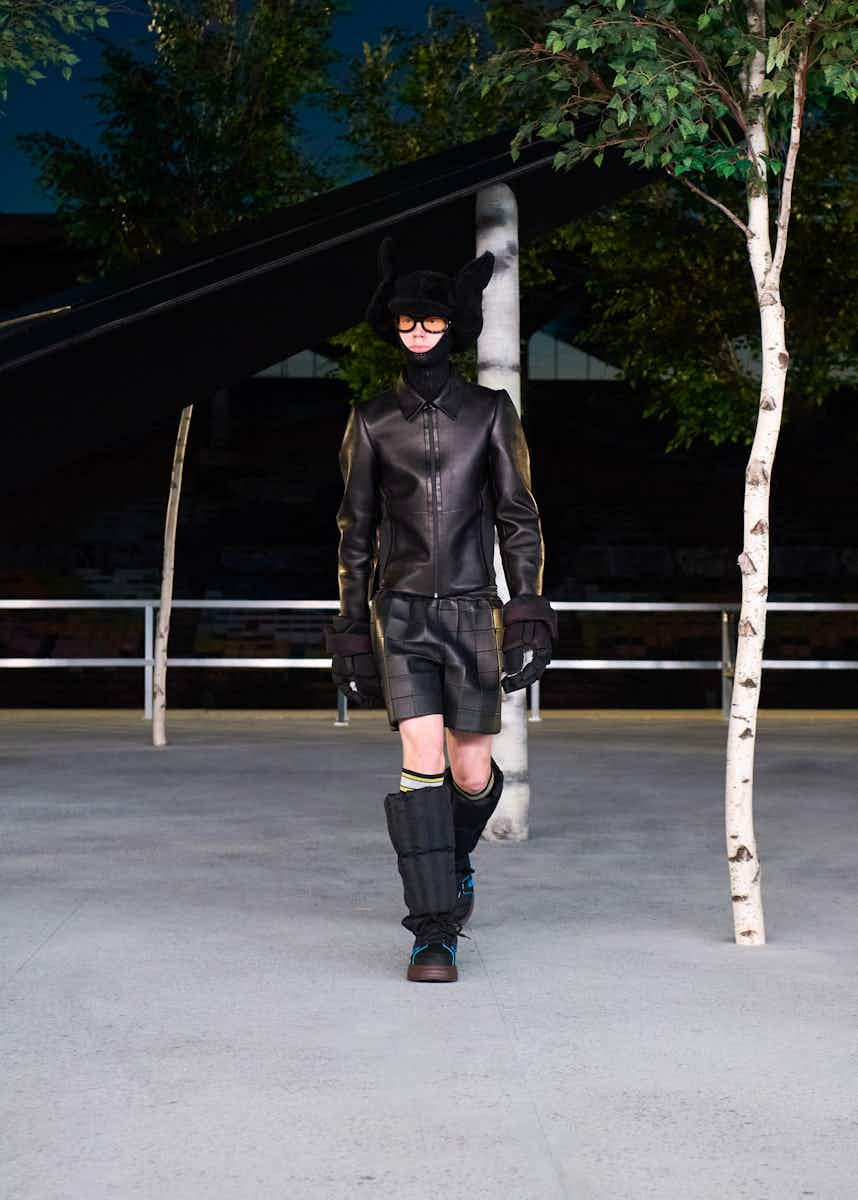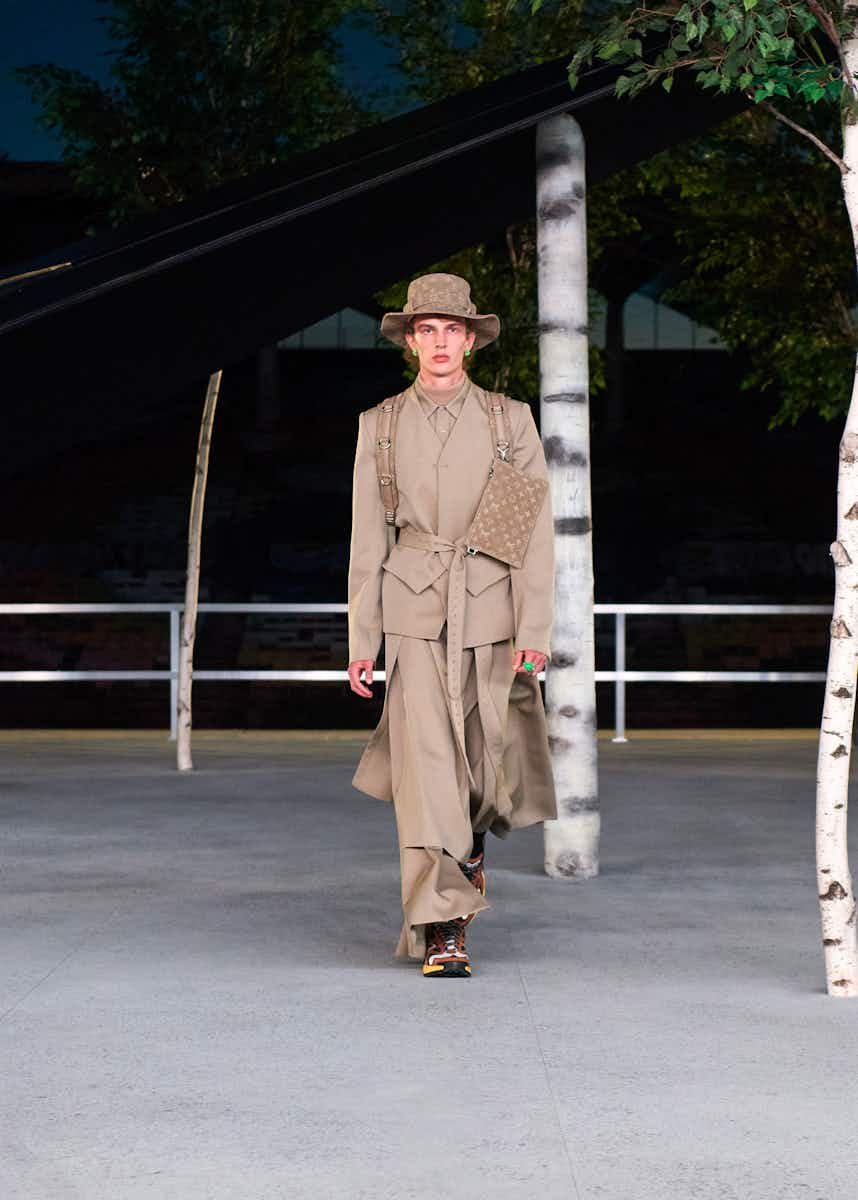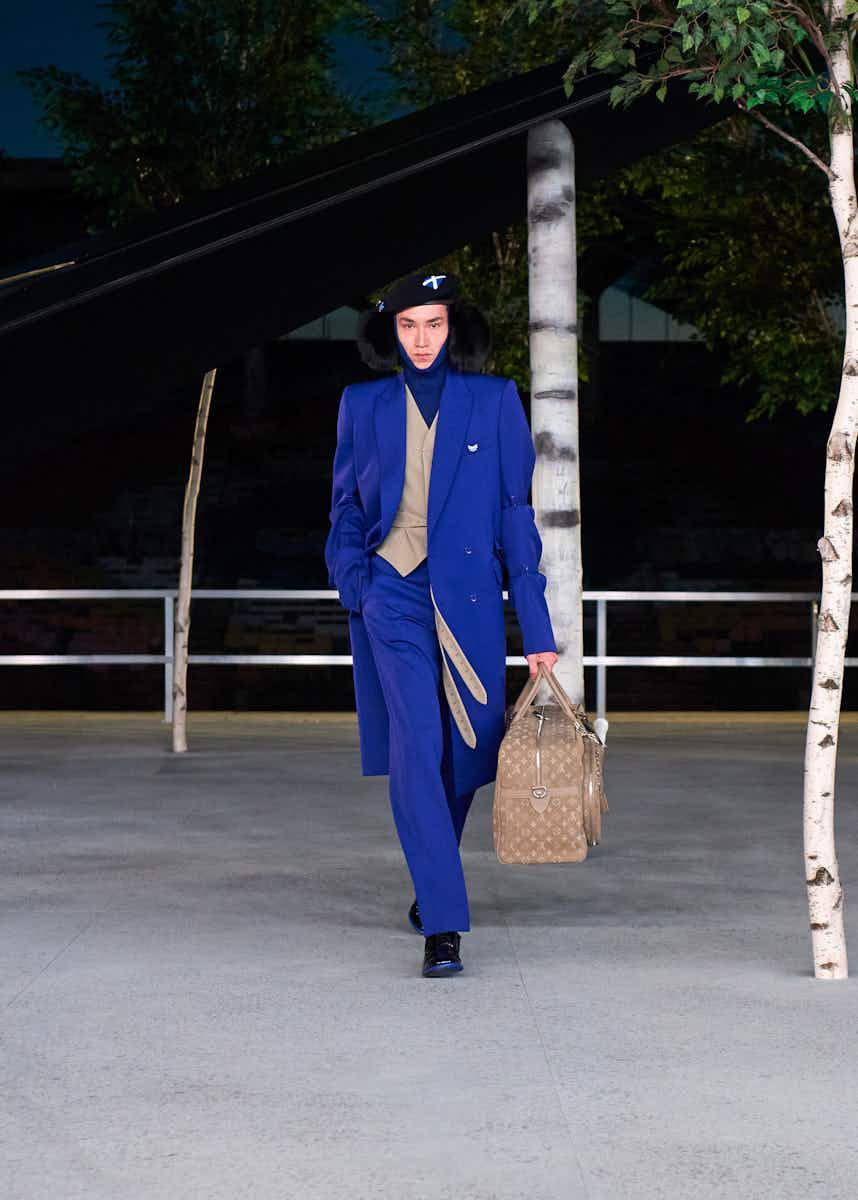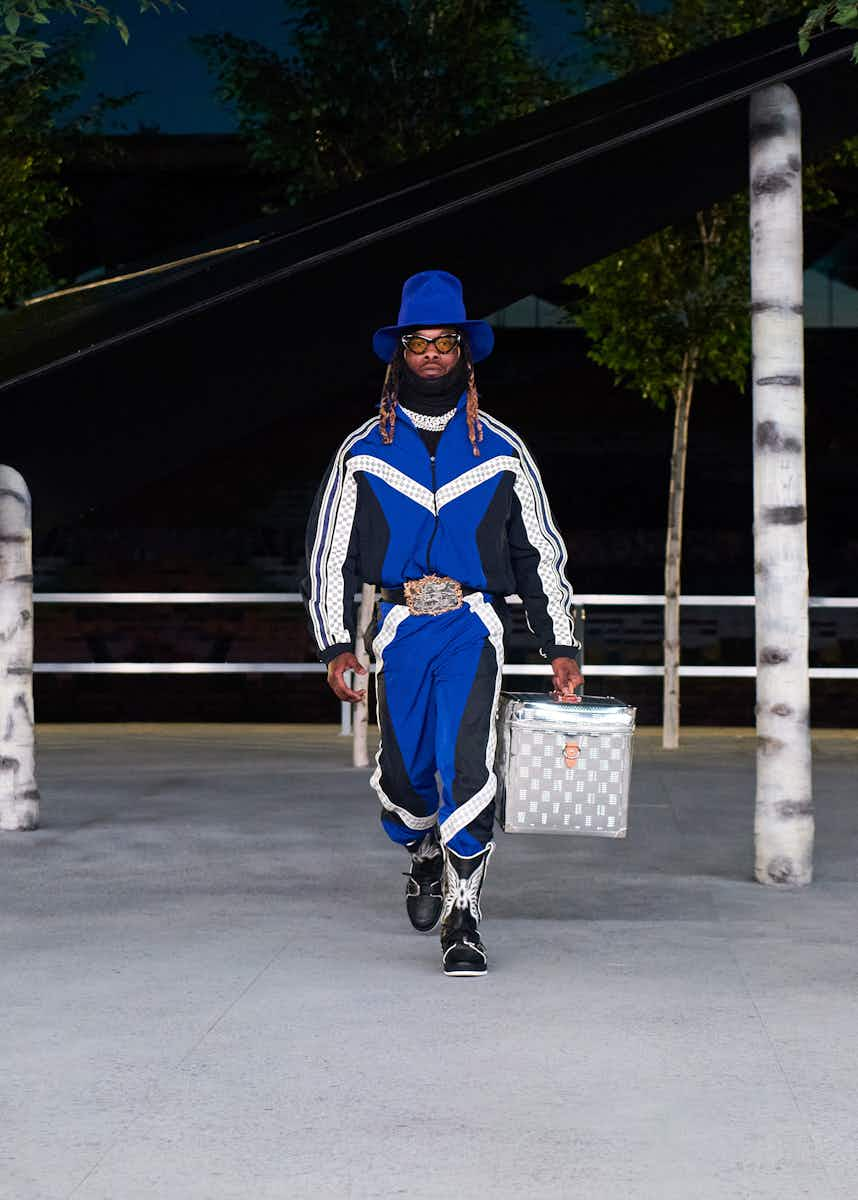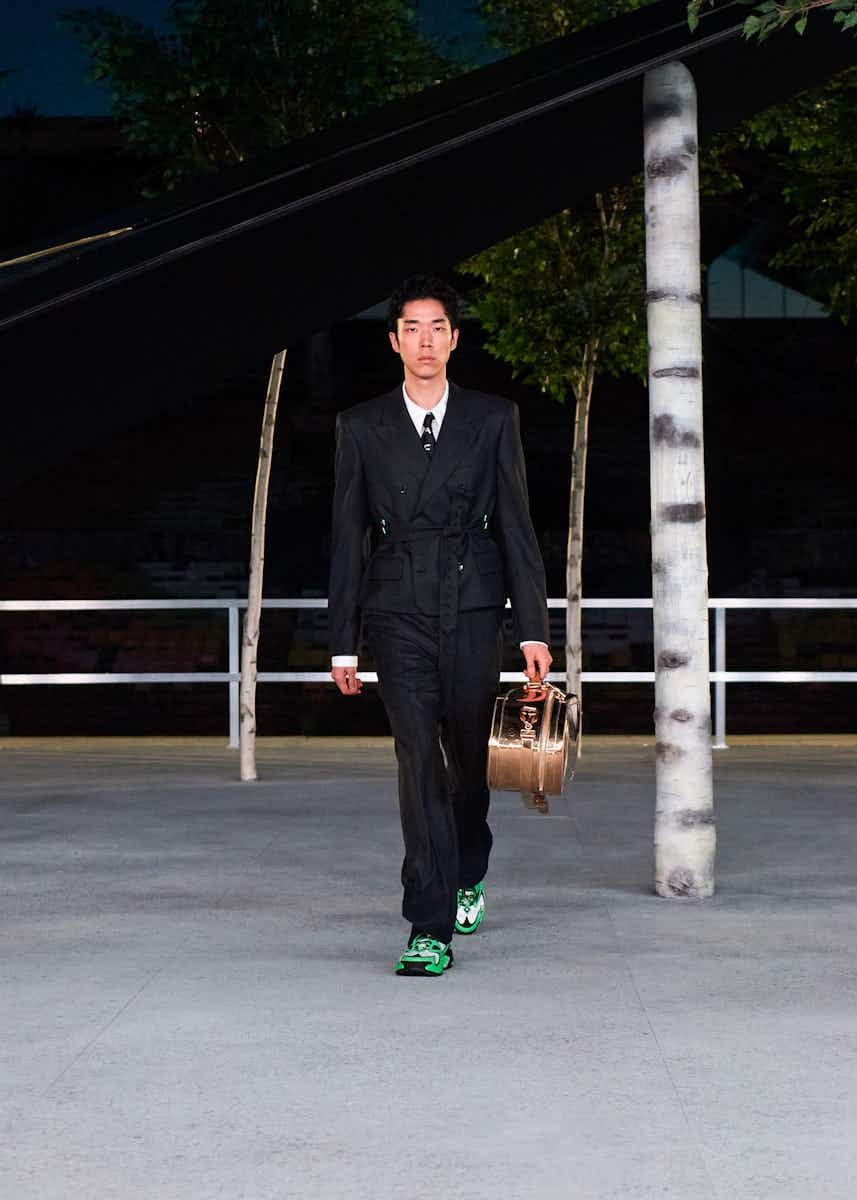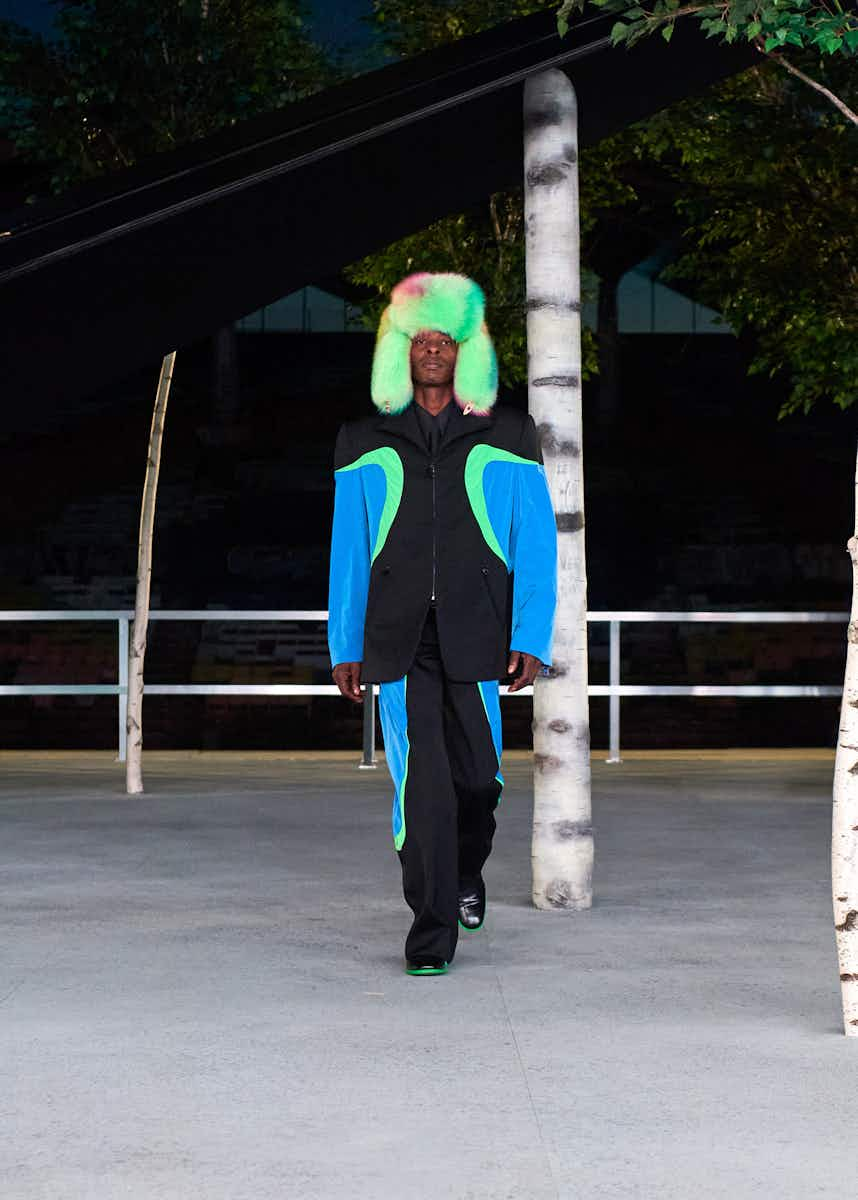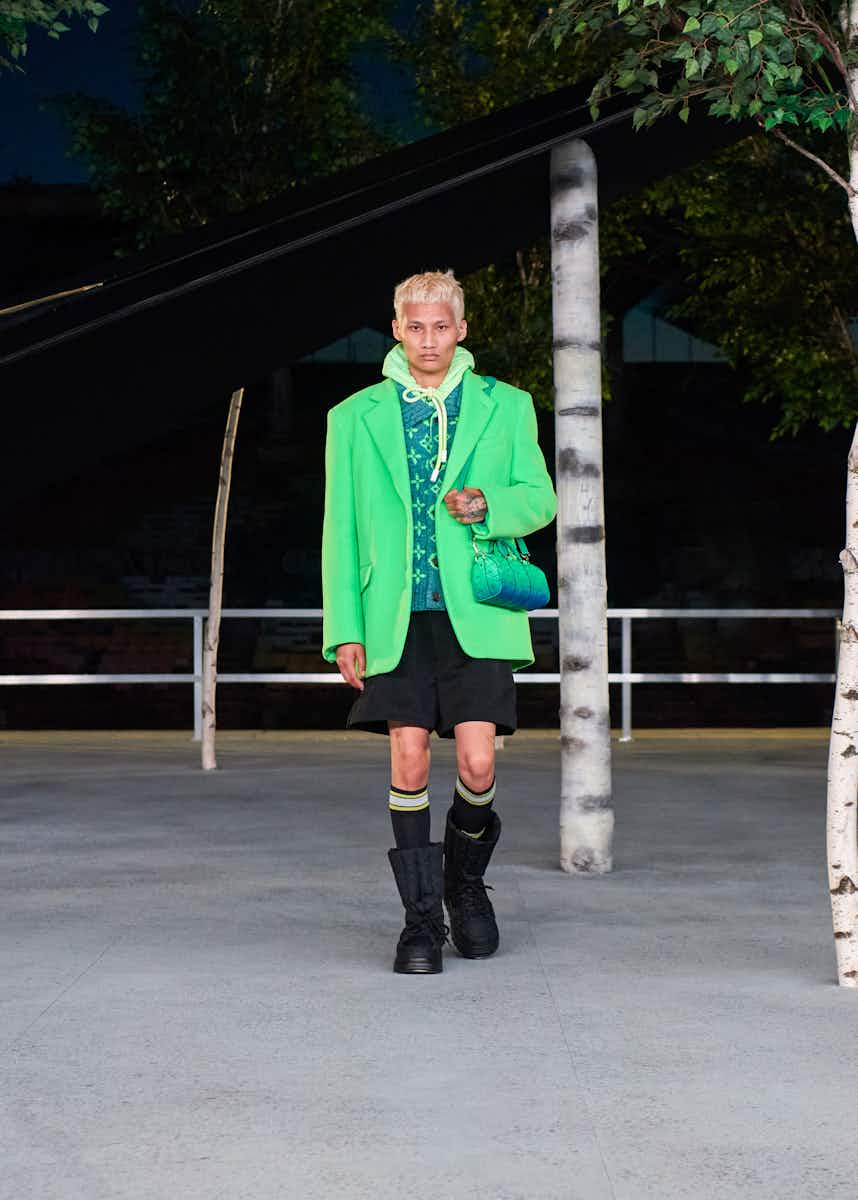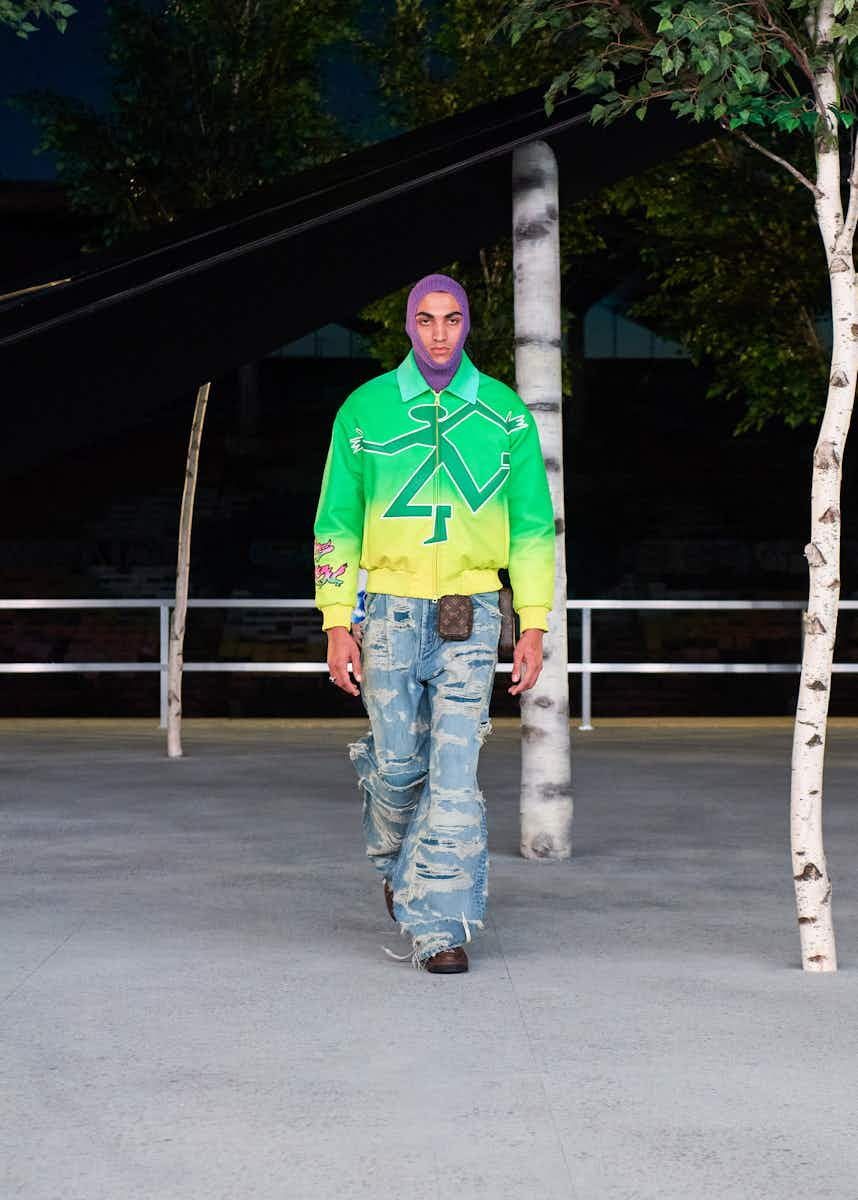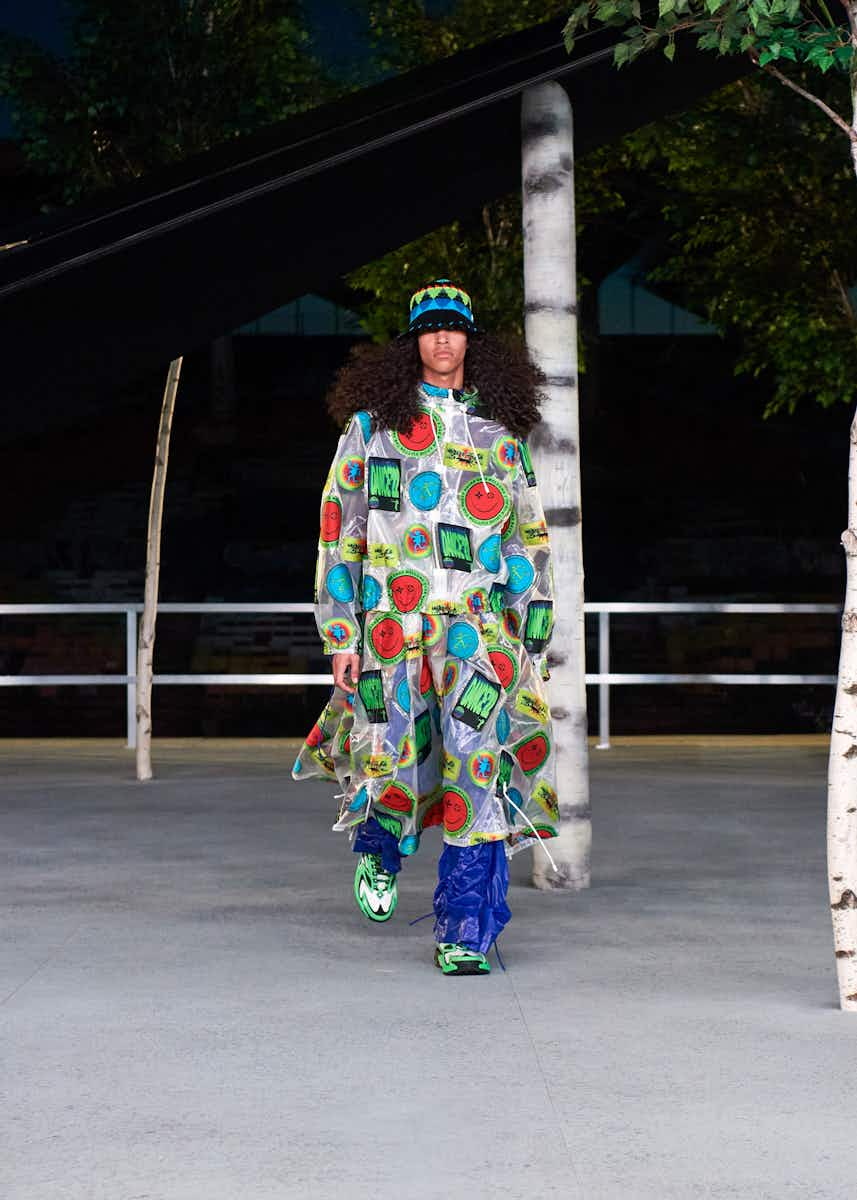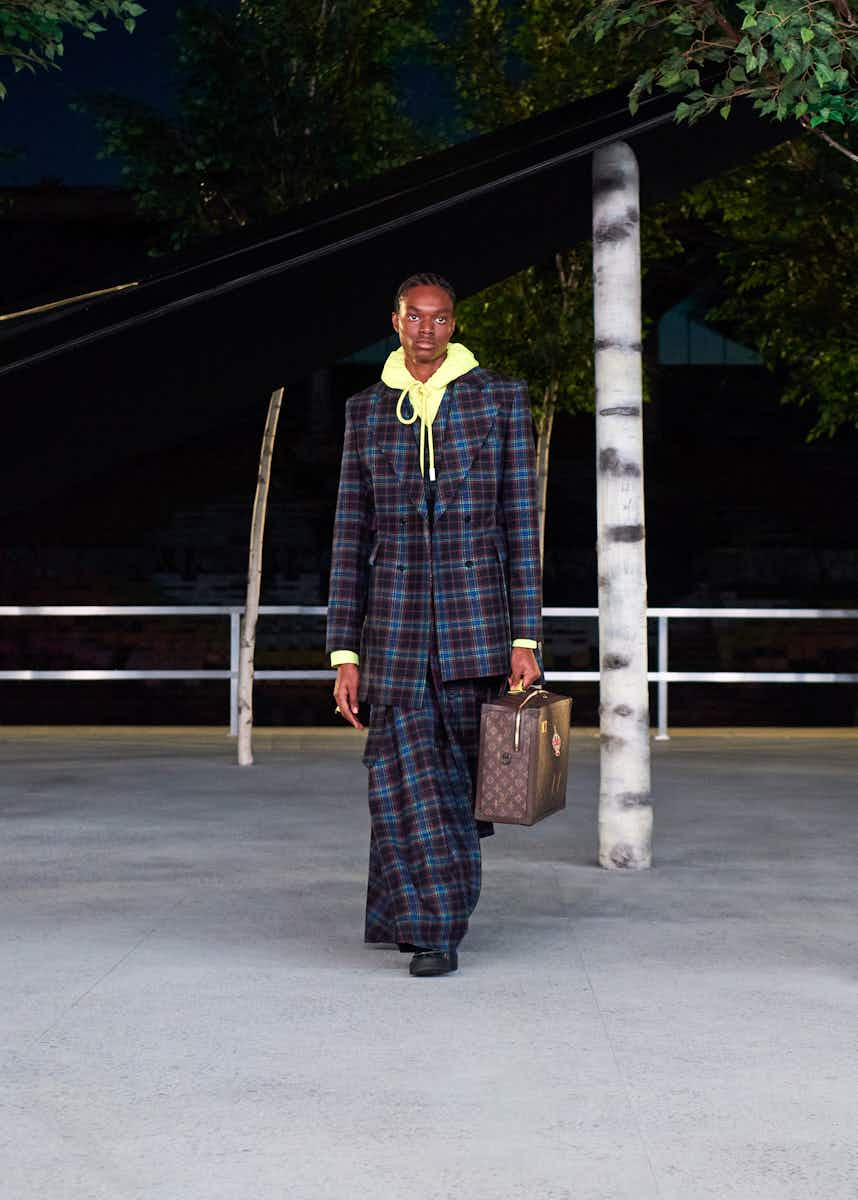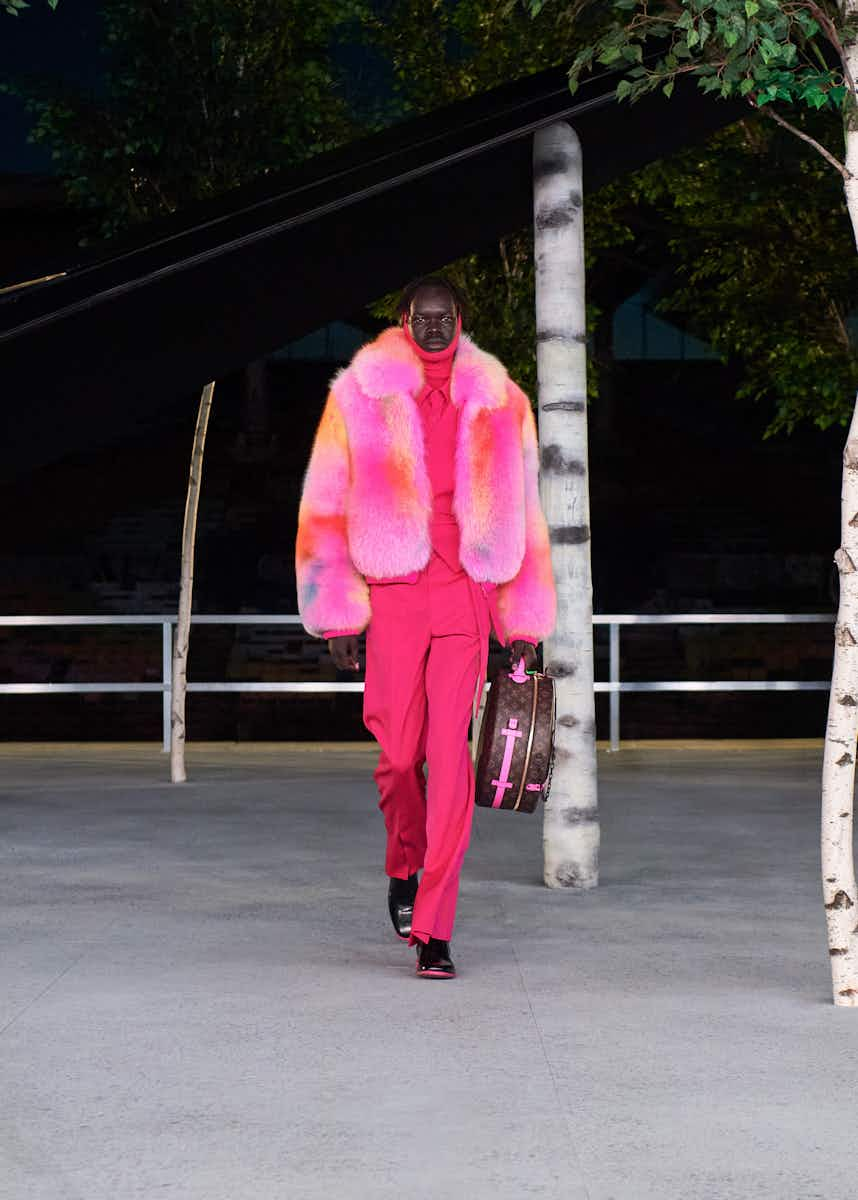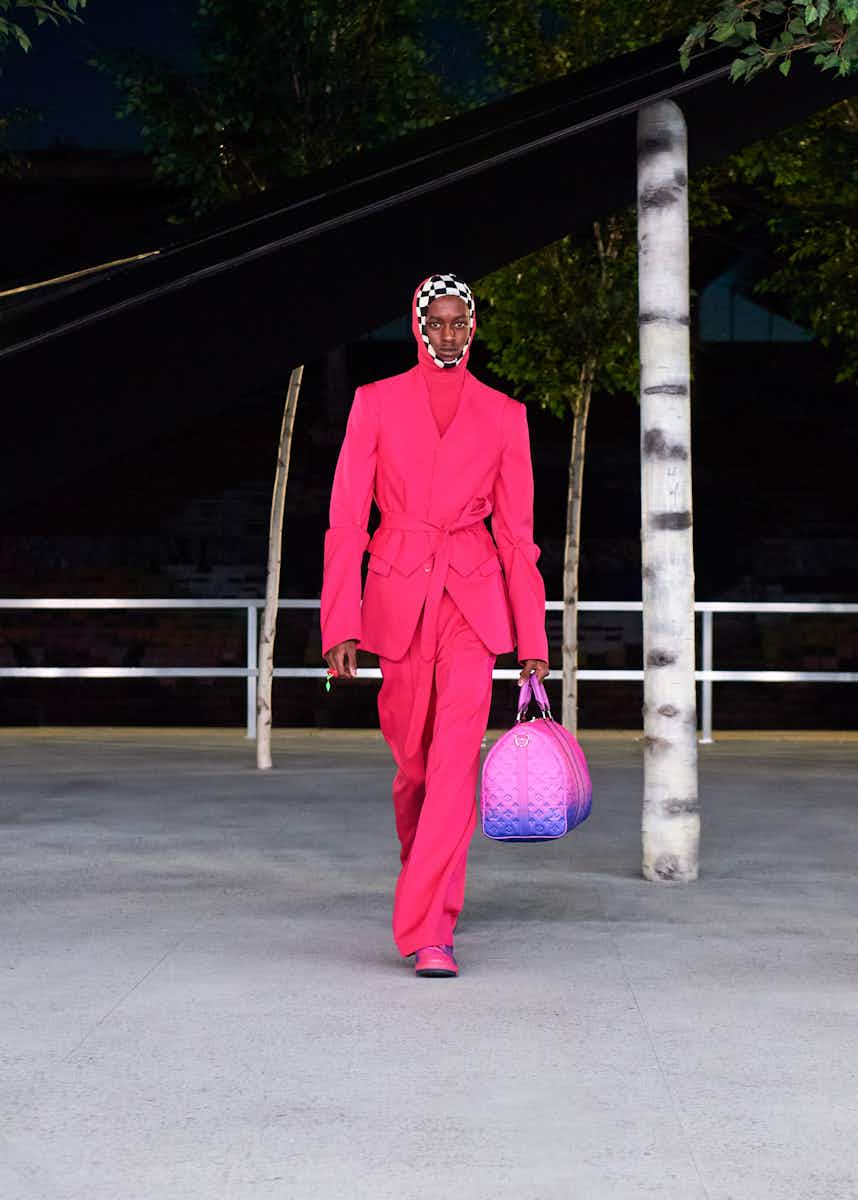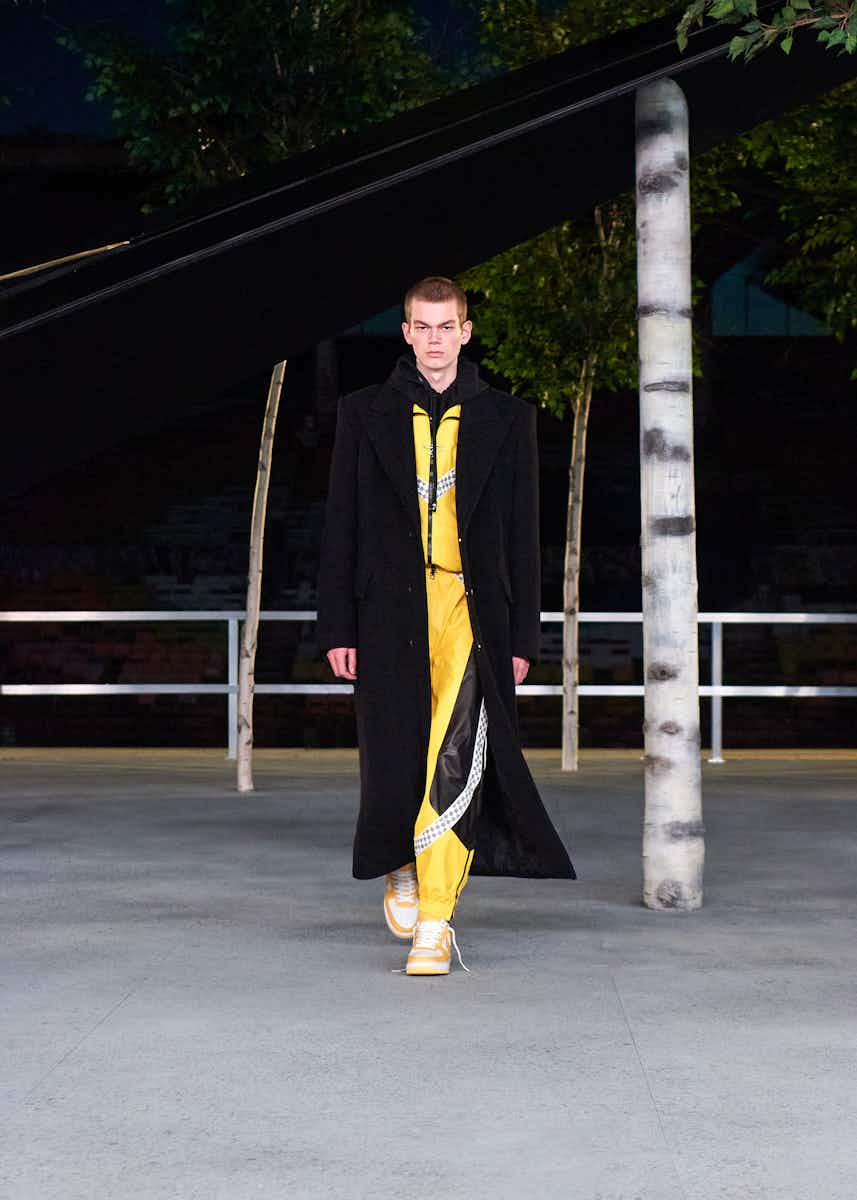 It's safe to say that Abloh's sentimental send-off quite literally lit up Miami's night sky: as soon as the models stopped walking, fireworks erupted, followed by a drone-choreographed light display that spelt out ​"Virgil was here" across the dark sky.
In the space between the show space and the post-event venue – scene of an uplifting tribute concert at which both Erykah Badu and Kid Cudi performed and paid their respects – stood a monumental statue of Abloh with an LV-monogram canvas tucked in the crook of his arm.
The fashion show concept is said to have been inspired by the traditional coming-of-age narrative, a concept close to Abloh's heart as the ultimate supporter of emerging talent. Meanwhile, the themes of flight and transcendence were inescapable, from the show invitation contained origami-inspired instructions to create a paper plane, through to the drone-powered light up paper planes that illuminated the night sky like shooting stars.
Of course, one runway show finale doesn't cement Virgil Abloh's magnificent and immeasurable legacy. Such were his myriad achievements in a multi-disciplinary career and a life richly lived, it didn't need to do anything so grand.
But the designer's Art Basel Miami Beach final bow was a memorable, powerful and unabashedly – not to mention wholly appropriately – sentimental tribute to a once-in-a-generation creative pioneer who will remain in our hearts and minds forever.
Virgil was here. And will always be here.


More like this