Photography
Culture

The acclaimed American photographer walks us through eight of her strikingly intimate images of American and European life.
Culture

When the UK was thrust into lockdown, and many set about stress-making banana bread, a trio of creatives started an Instagram zine that encapsulates the quirks of life under lockdown in the capital.

Culture

The University of Salford's Fashion Image Making and Styling students were set a brief earlier this year: document what "family" means to you, based on MoMA's seminal Family of Man exhibition in 1955. Here are (six of) their interpretations.
Society
Every Thursday at 8pm the nation sticks its head out the window to applaud the NHS staff and key workers tackling the coronavirus pandemic. Here, photographers from across the UK, capture the moment.

Culture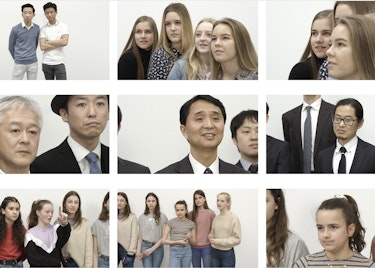 Dutch photographer Rineke Dijkstra is something of a master in capturing an intimate portrait. With her eponymous exhibition at Marian Goodman Gallery ending before it even began back in March, we catch up on the online version, instead.