Rap
Music
Volume 4 Issue 002: The drug-soaked hip-hop duo taking the PTSD of London's streets into the charts.
Music
Volume 4 Issue 002: Whether singing about cows, waffles or cunnilingus, Doja Cat is here to surprise and entertain.
Style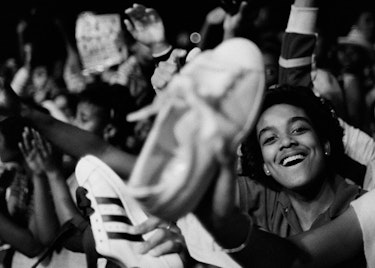 Volume 4 Issue 002: B-ballers, hip-hoppers, acid jazzers and singers from Manchester called Ian... For its 50th birthday, we pay tribute to the adidas Superstar – a shoe nestled at the intersection of sneakers, streetwear and rap.
Music

Volume 4 Issue 002: Deep in the moshpit of the world's leading rap festival.
Music

The DIY darling's just released two new tracks. Listen here to see why all eyes are on him.