Gold's just around the corner: Aitch on his debut album, Close to Home

Digital Cover: He's scored seven Top 10 singles, a spot on Forbes' 30 Under 30 and is one of the most-talked-about rappers in the UK. As he prepares to release his debut album, we meet Aitch to find out why home will always be where the heart is.

"I've [had] loads of nights out involving drugs, sex, fucking – you name it," croaks Shaun Ryder on the intro to Aitch's 1989, a forthcoming track from the Mancunian's debut album, Close To Home. ​"But the great thing is I can never remember it."
Alongside the Happy Mondays frontman recounting tales of debauchery, the single samples fellow local demi-gods the Stone Roses' wah-wah classic Fools Gold. It's named after the year that track was released, when nights at the Haçienda were crafting I‑swear-I-was-there moments in Manc folklore. But when I actually arrive in England's second city (sorry, Birmingham) and ring the bell at NQ House – the ex-Conservative drinking club that now houses Aitch's label, NQ – he isn't there.
He's just woken up and is on his way, I'm told. Truth is, he says as he lopes through the door at 2:30pm, sugar-free Lucozade in hand, he got really drunk last night. The red rhinestone puffer and trucker cap he's wearing match his red eyes, courtesy of the ​"fat" spliff he's just smoked. As the 22-year-old spreads out his padded limbs on a sofa, he emits the sigh of a man who's just had to drive his dad's van over because he had to leave his car at the pub yesterday.
Observant fans might have spotted the name of Aitch's album splayed across his crotch in his recent Daily Duppy freestyle, scrawled crudely on his black joggers. In it, he injects punchlines exaggerated by the rap series' cartoon visuals, such as a peach emoji exploding onto the black and yellow backdrop. He uses a Ray J reference to talk coarsely about girls and Michael Jordan's habit of sticking out his tongue to demonstrate his skill at giving head. Unlike the majority of MCs who've graced the GRM Daily series, Aitch delivers most of his lines with a smile. The cocky charm he possesses has always been key to his success. Few rappers seem to be able to win over the public like Aitch does.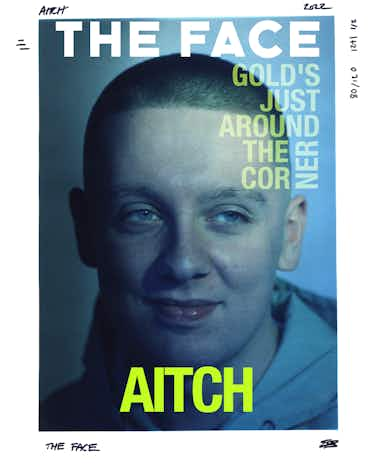 Although he's released long-form projects such as 2020's Polaris and 2019's AitcH2O – produced by Kenny Beats and longtime collaborators WhyJay and LiTek, the NQ duo who've also cooked up bangers for Pa Salieu, Tion Wayne and ArrDee – Close To Home is Aitch's debut album proper. And while he's often rapped about where he's from ("M‑O-S-T-O‑N", he spelled out to show pride for his suburb on Moston), he now wants to take the 0161 – so named for the area's dialling code – to even greater heights.
"There's not really been a representation of Manchester on a worldwide scale since Oasis and The Stone Roses, so it'd just be good to carry that on," Aitch says of 1989.
He'd been gunning for a feature from former Oasis frontman Liam Gallagher on the LP, offering him £7 million and even saying he'd wear a Man City shirt (Aitch is a Manchester United fan, while Gallagher is a famous blue). Gallagher responded by saying ​"it ain't fucking happening" as he didn't ​"wanna be on anyone's album".
"I wasn't really gonna pay that," Aitch clarifies. ​"I would've worn the Man City top. Only for 20 minutes, though."
Shaun Ryder was a comparatively cheaper feature. ​"He said, ​'I'll come to the studio if you bring me four cans of Guinness'," Aitch says. The Madchester legend arrived with his daughters in tow, who wanted to meet the rapper. Aitch and co. turned on the mic and bombarded him with questions about his party days.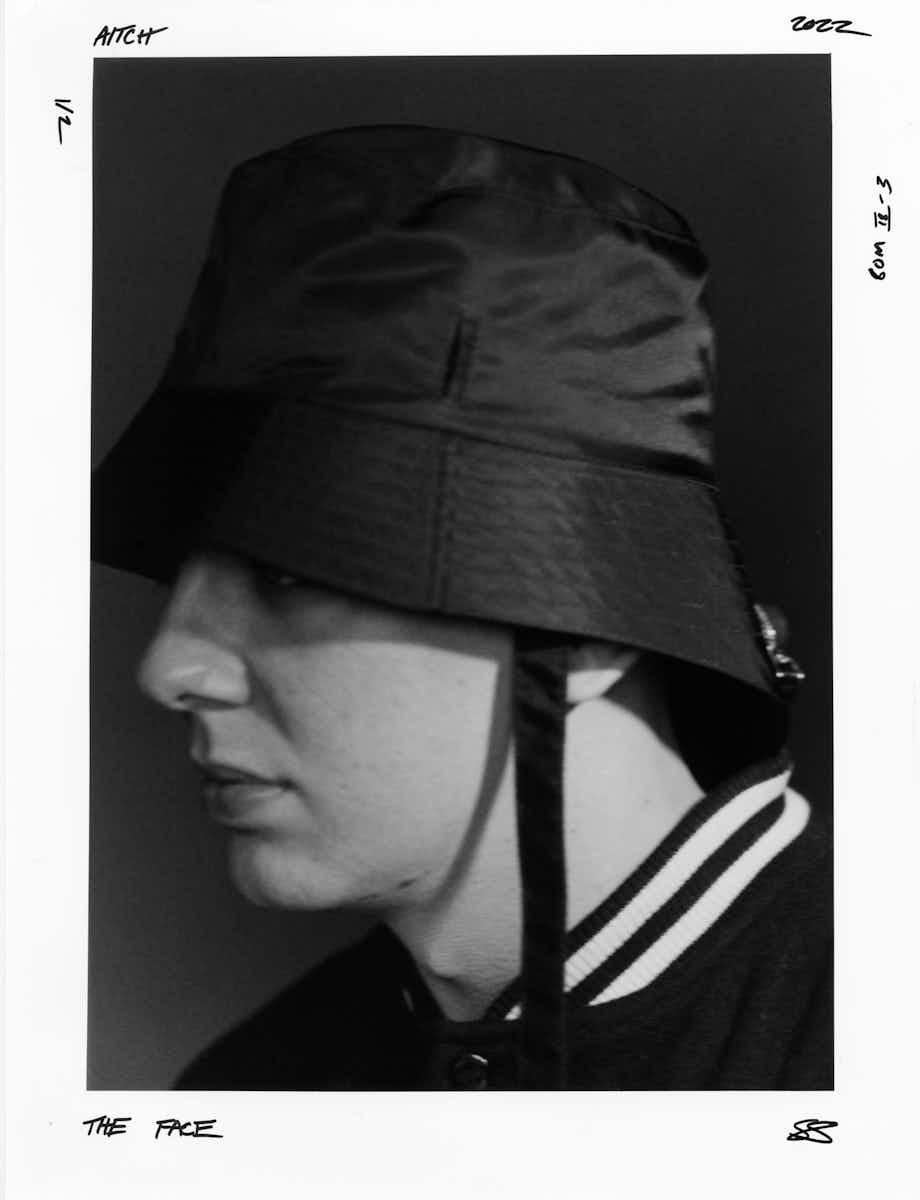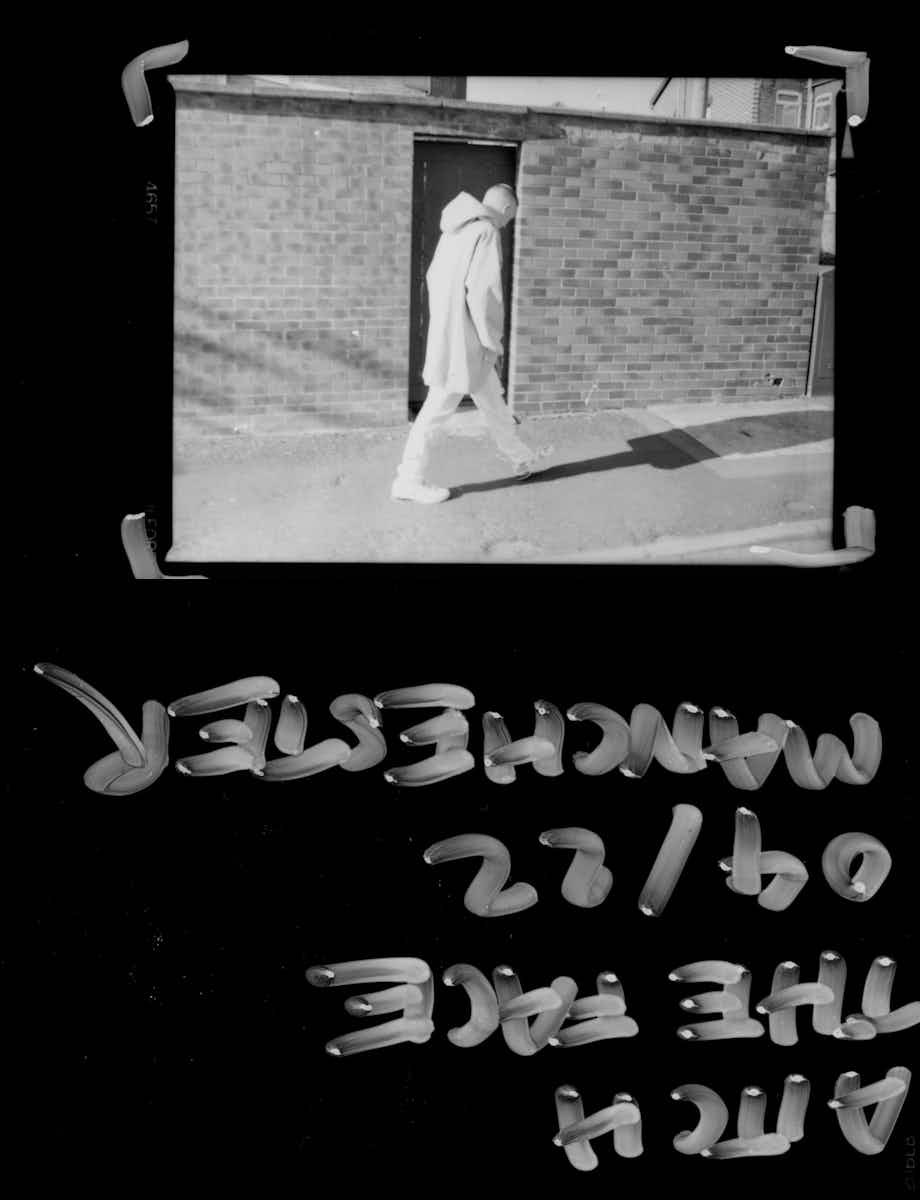 Aitch still lives around the area he grew up in, about 20 minutes away from the label offices we're sat in. Life is different from when he was the 18-year-old Harrison Armstrong who dropped the track that would cause him to blow: 2018's Straight Rhymez, which came with a low production video shot outside his family home in New Moston. Before quitting to pursue music full-time, he worked as a builder for his grandad. Now he's one of the most-talked-about rappers in the UK, the Ashanti-sampling Baby scaling the charts (it settled at Number Two after a battle with Dave's Starlight).
He's scored collaborations with Stormzy and AJ Tracey, has seven UK Top 10s and a spot on Forbes' 30 Under 30. He's just dropped a joint track with Giggs (Just Coz) and has drafted in industry heavyweights Fraser T. Smith, Mark Ralph and New Machine, plus BERWYN, dance producer Fred again.., Blonde's Jacob Manson and Ed Sheeran on his new album ("He just sent me a Voice Note like, ​'Think I'm gonna do this', played the beat in the background and started singing," Aitch told KISS). But a more concrete example of his swift ascent would be the fact that North America is starting to wake up to the Aitch project – his Manny drawl being a minor barrier to entry.
"People in London can't even understand me!" he laughs, when I mention this. ​"But when people don't understand something, they want to know [about it], so there are pros and cons, I guess…"
A recent trip saw him cross the Atlantic and make some important connections. In LA, he hit up our Central Cee issue launch party at the West Hollywood Edition. ​"Ooh, [that was a] good night," he says, recalling its finale at a strip club with Zara Larsson, Raye and Mahalia. When he was in Canada, he went to a Toronto Raptors game where he met Drake. It turned out to be his birthday the next day and Drizzy extended an invite to his place for a party.
"It was sick. It was, like, 25 boys and about 300 girls," says Aitch, his semi-closed eyes suddenly widening at the memory. ​"He turned his basketball court into a mini club. We were living our best life."
Not long after our interview, Aitch's Instagram shows him back in the country, at a champagne sparkler-filled club that has signs with the words ​"Manchester in the 6ix". Why does he like Canada so much? A smile creeps up one side of his face.
"If I'm being totally honest with you, yeah? I really like the females out there. They're very friendly. Everyone's friendly. They're tapped into our culture, they speak like us more. You just feel at home."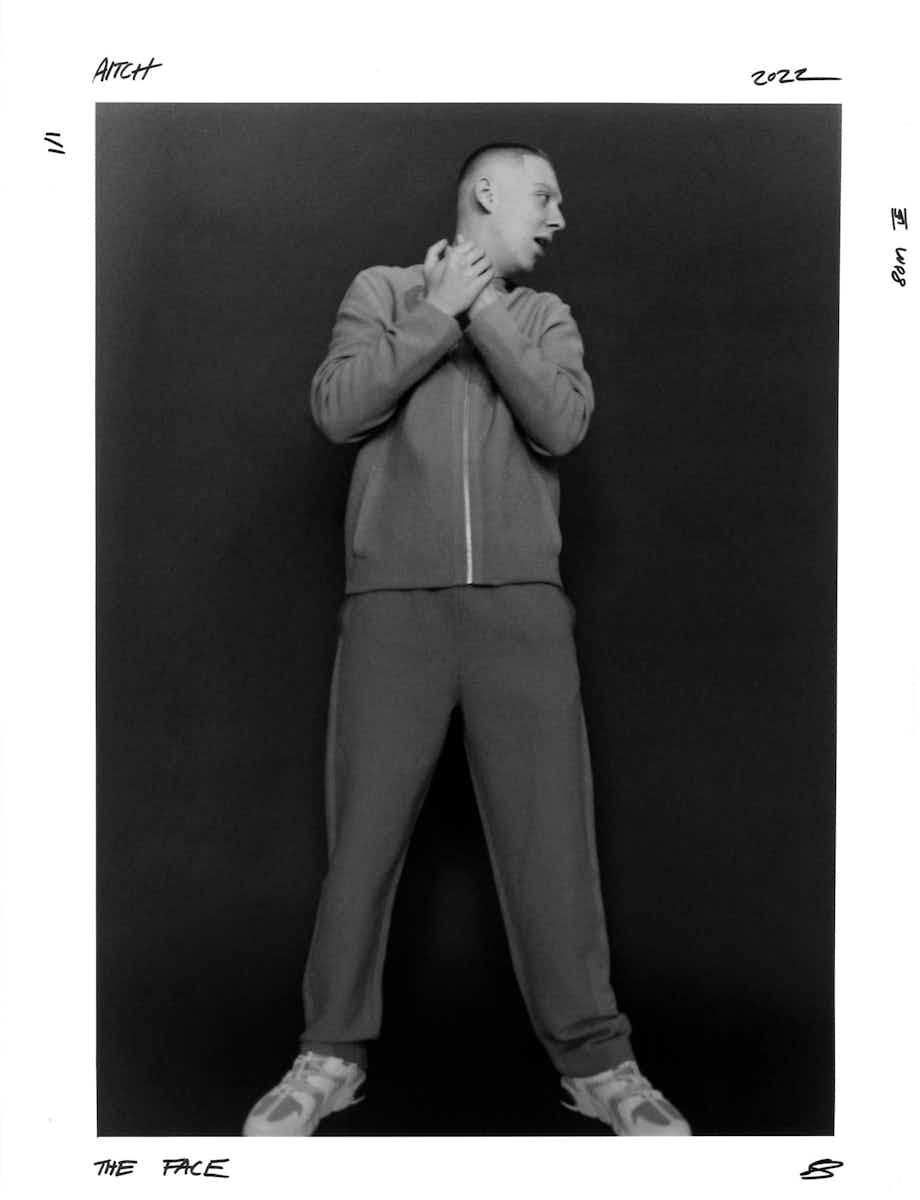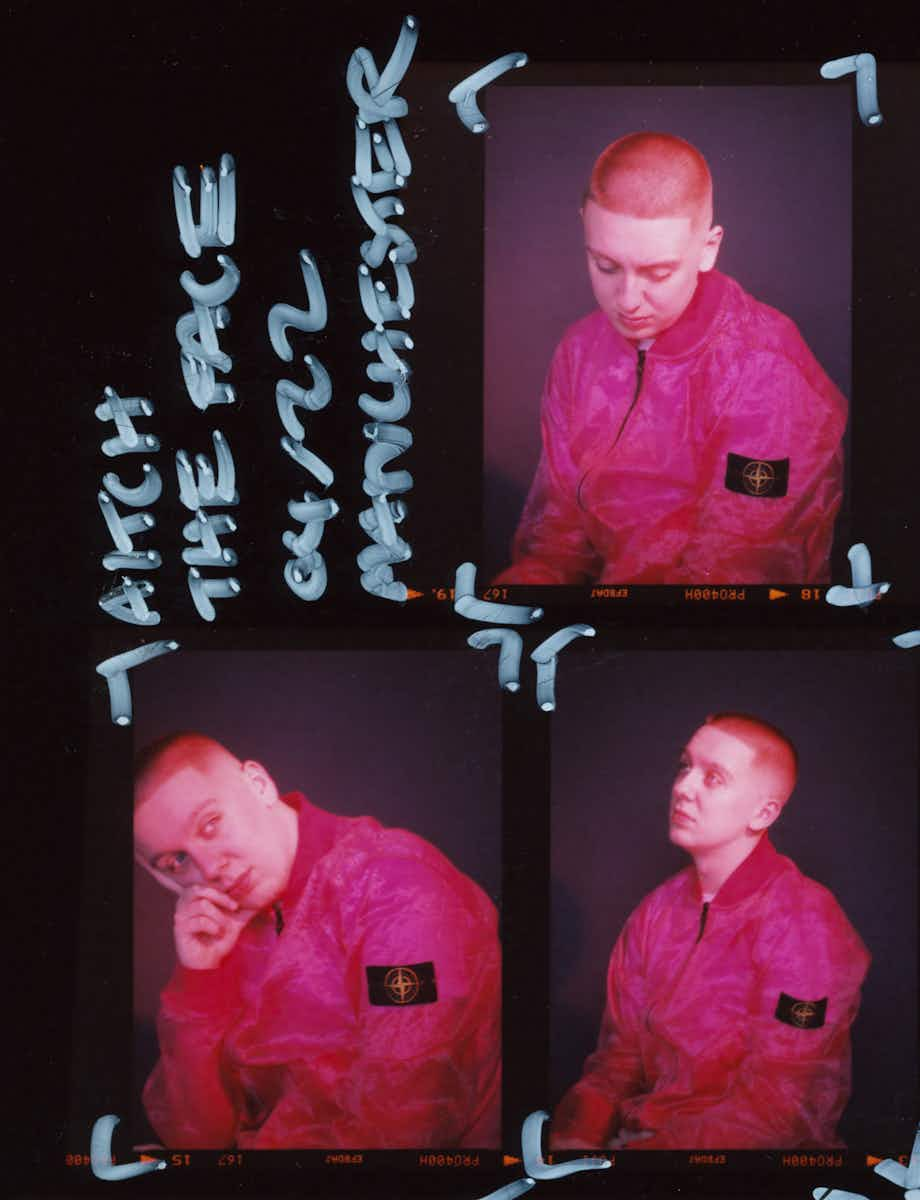 Back in the UK, he's recently been the subject of intense speculation after teasing a relationship with Amelia Dimoldenberg (I'm explicitly told by his publicist not to ask about it in the interview). The pair fuelled rumours via a series of TikToks designed to elicit gossip, such as a mystery date night, and even posted a series of couple‑y pics to the ​'gram captioned with a ring emoji. They then released a video saying they were better off as friends and people seemed genuinely devastated at the news. ​"Ruined my bank holiday, nice one," one of many tweets reads.
The hysteria around Ameliaitch's are-they-aren't‑they, as Charli XCX theorised on her Best Song Ever podcast, could be due to the fact that fans felt like they'd set the pair up by commenting on their natural chemistry on Dimoldenberg's Chicken Shop Date. The result of this scrutiny can be seen on the streets, where the Manny celeb is frequently mobbed. Just the previous day, Aitch's FACE shoot had to be brought inside the NQ building after about seven minutes, as ​"the whole estate came out" on the street.
"[Some fans] go to the maddest extents to find me," he says. ​"People are always sending me pictures at the shop near my mum's house and that, saying: ​'Where are you?' and shit. It's funny."
He's still grateful for the attention, though. ​"I always say that if I came out tomorrow and no one asked me for a picture then I'd be scared, so keep it coming!"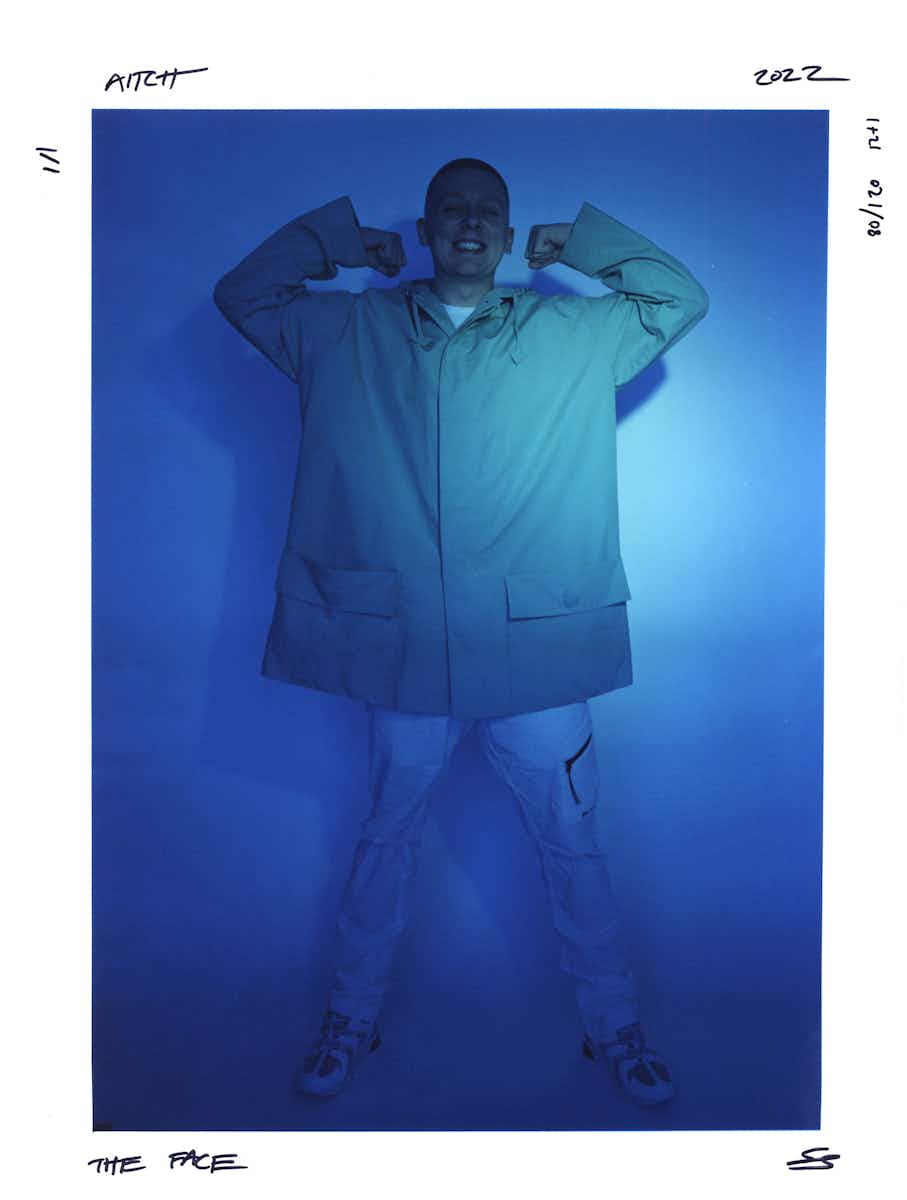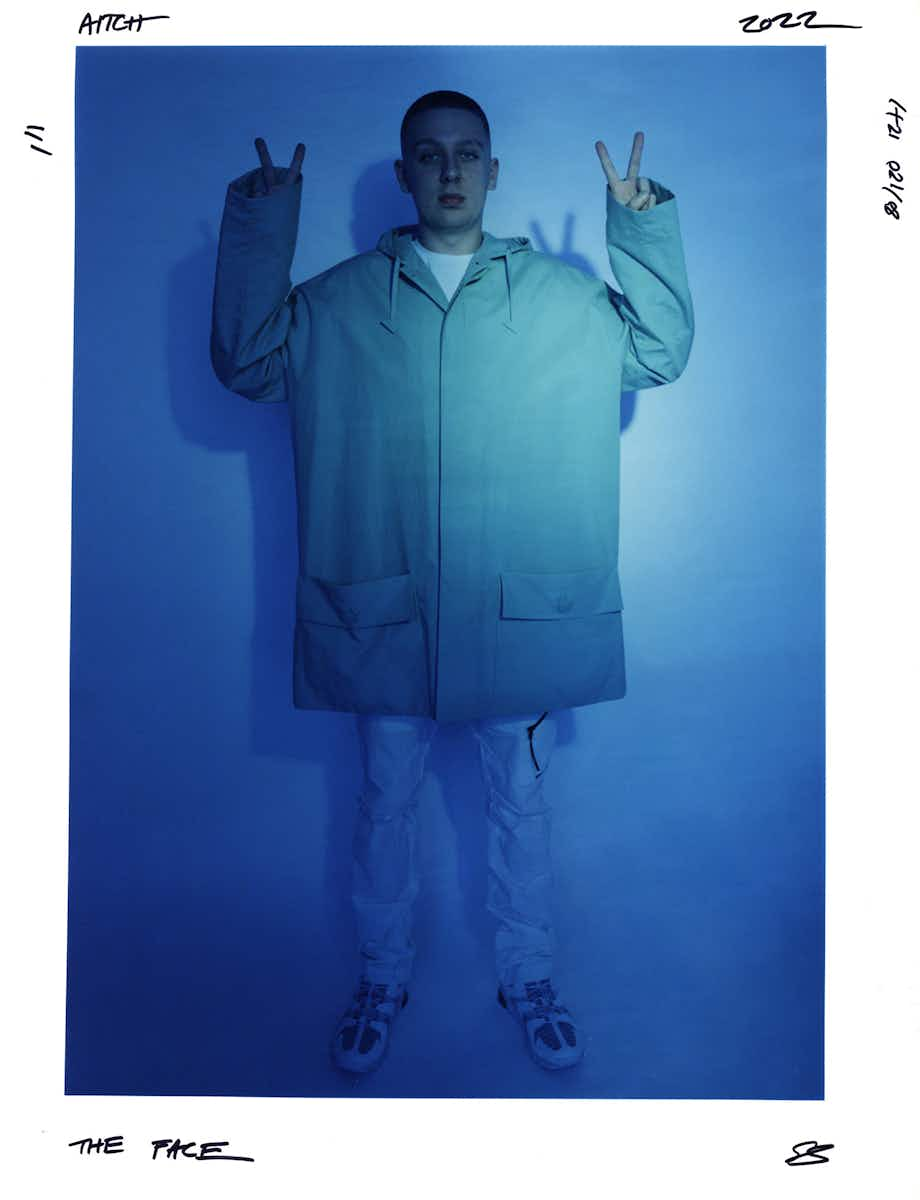 Intro, the opener to his album that he describes like a ​"daydream", is perhaps more of an insight into Aitch's feelings regarding his newfound celebrity. ​"Now they tag me in posts when I go down the lane," he raps, adding that he's ​"lost a lot of love for the game".
He's someone who describes his childhood as ​"very normal", calling himself a regular lad who listened to 50 Cent, played football and got into a little bit of trouble now and again. Has his fame affected his family?
"I kind of wonder that myself," Aitch says. ​"But it's good, everyone's happy. At the end of the day, people don't have to stress or worry as much anymore. My dad – I don't wanna say he works for me, but he helps me out with my stuff, with, like, financial things and whatnot. Property stuff or whatever. Then my mum's kicking back, chilling, looking after my sisters."
One track on the album, My G, is dedicated to one of his sisters, Gracie, who has Down's Syndrome. His family all call her ​"G".
"The whole song is me having a conversation with her, innit. It's one to look back in 10 years and just laugh about – like yeah, you owe me one! But she'll love it. She won't get it at first, I don't think. But then in a couple of years' time she'll be like, ​'Ohhh!'"
The song will be the first time Aitch has opened up about his relationship with her, aside from posting on social media about World Down's Syndrome day.
"I think in the back of my mind, I was thinking I'm not going to start putting her on anywhere, because if I see a negative comment or something, it'll just throw me off."
In April 2021, Aitch announced he was taking a break from social media, sharing a picture of a handwritten poem with the words: ​"I love it at the top but shit, it's cold up there. I kinda found out how it feels to be alone up there."
"At that point, everything was going a bit mad," he explains of his state of mind. ​"I was splitting up with my girlfriend at the time. I was like, who am I gonna get to be my girlfriend? I've gotta find a girlfriend fast. I was going studio, I couldn't write bars, there was nothing coming to my brain. I just thought, it's all ending!"
He came off social media after realising ​"I'm way too addicted to this. I can't help but go on it for no reason. I literally get to the point where it says: ​'You've caught up.' I've got so many more things to be doing. And I kinda done it also to slyly set an example to other people, like it's not that deep. We don't need to be posting pictures every day! I only really post when I have to." He quickly switches back to joker Aitch: ​"But maybe I just don't like any of the pictures that I take of myself! I'll have to go back to the drawing board with that one," he laughs. ​"I don't do Twitter, though. No way."
I comment on him recently posting an ​"album's done" tweet.
"I've seen that at the same time as you!" he says, laughing, his body now draped over the back of the sofa like a streetwear-clad subject of a Renaissance painting.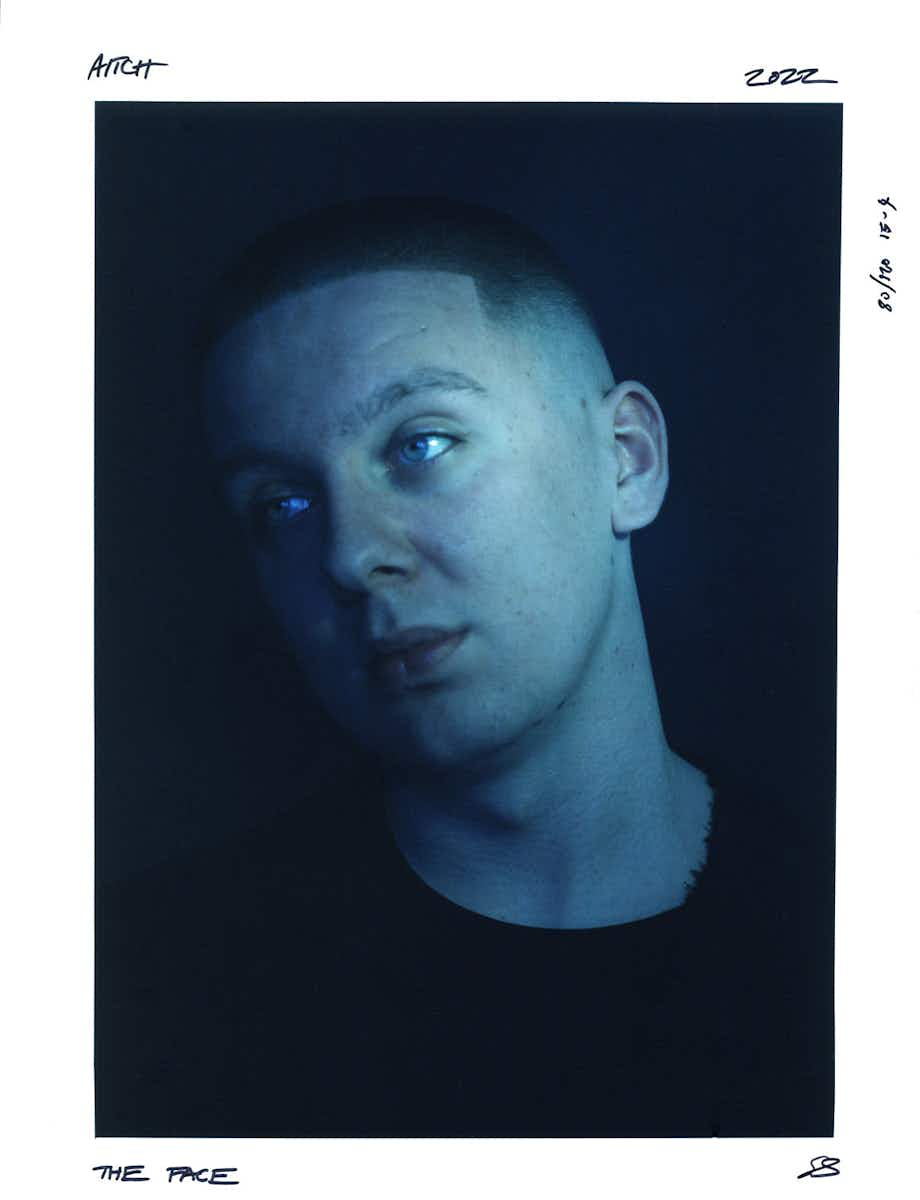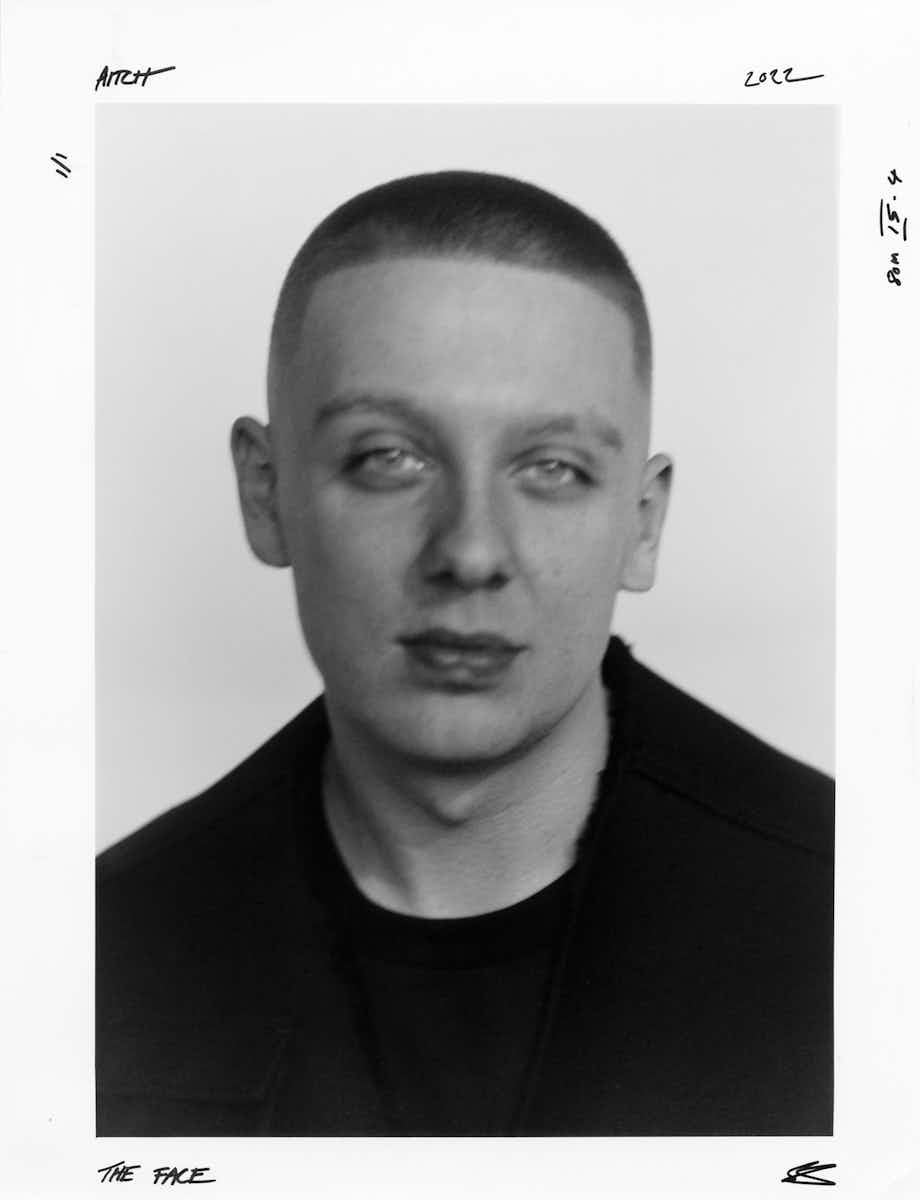 A couple of days before we speak, Aitch was debating whether or not to put his house on the market in order to buy a place in London.
"Then I regretted it straight away, so I'm just stuck here like, ​'What do I do? Do I sell it or not?'"
A pad in the capital is growing ever-more attractive, thanks to his diary increasingly being stuffed with work commitments – and the music industry still being overwhelmingly London-centric, despite NQ's inspiring work capitalising on talent up north.
"I'll still be in Manchester most of the time," he clarifies. ​"It's just so I don't have to get hotels all the time and little things, like leaving clothes there."
In my Uber ride out to NQ, the driver told me about the poverty in the area, from the increase in homelessness to the steep jump in fuel prices and cost of living that will hit locals hard. The final track on the album, also titled Close To Home, deals with the struggle that Aitch feels of being pulled in different directions.
"It's like, I've done all this, I've been through my little journey, I've blew up, it's been a couple years, I've been away for a bit, but I'm back in Manchester now. It was my take on everything in the sense of like, certain things have changed, people have gone to jail, I'm speaking to certain people, now wondering if they're still my friend or not because they're not the same person as they was then. Then feeling bad for leaving Manchester again, because I see people here, my good people feeling down or not doing too well here."
The catch-22 of success is in wanting to improve things for people where you're from, but being taken away from that place in the process.
"Even last night – I don't get to spend time with the people I grew up with, really," he adds, explaining how he'd been at the memorial of a friend who'd been stabbed in Manchester a few years back. ​"I ended up at the pub – like, I never go to the pub!"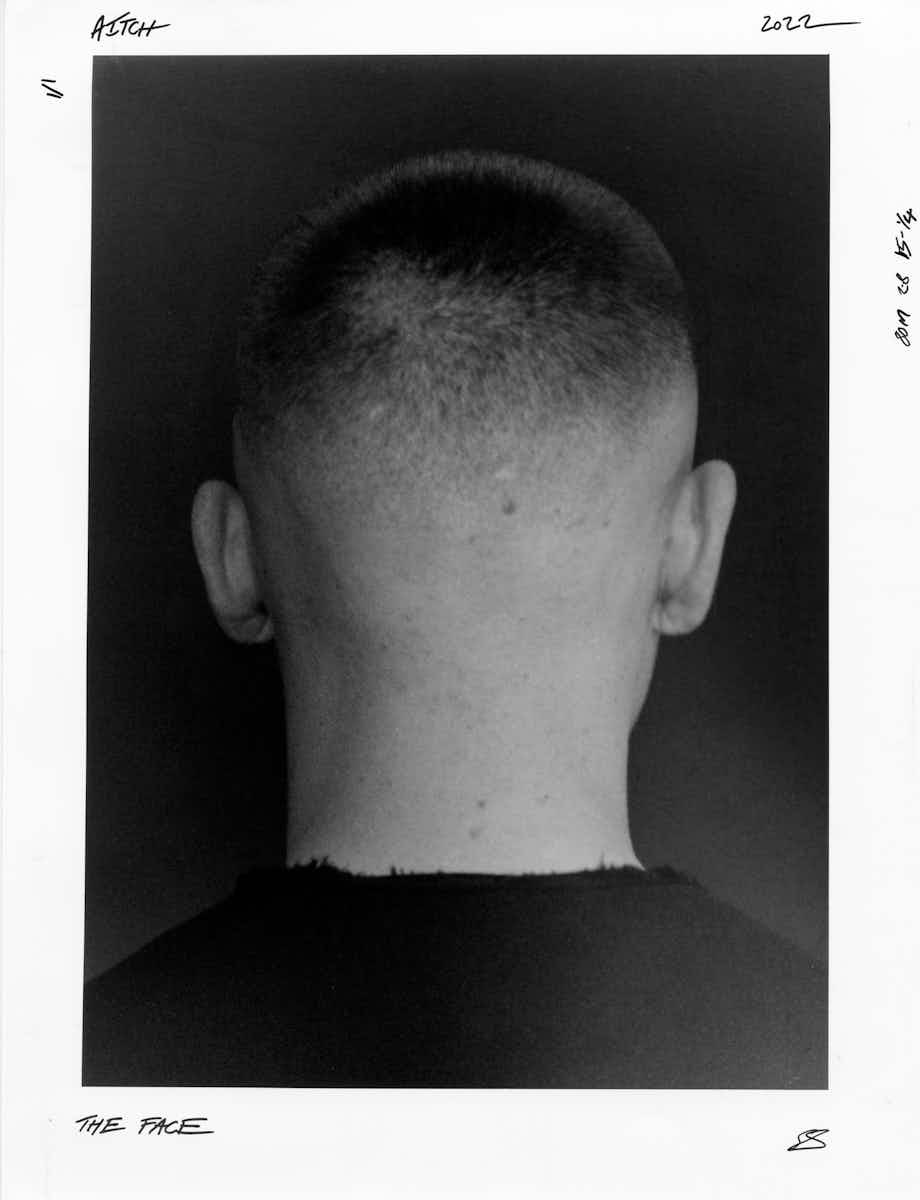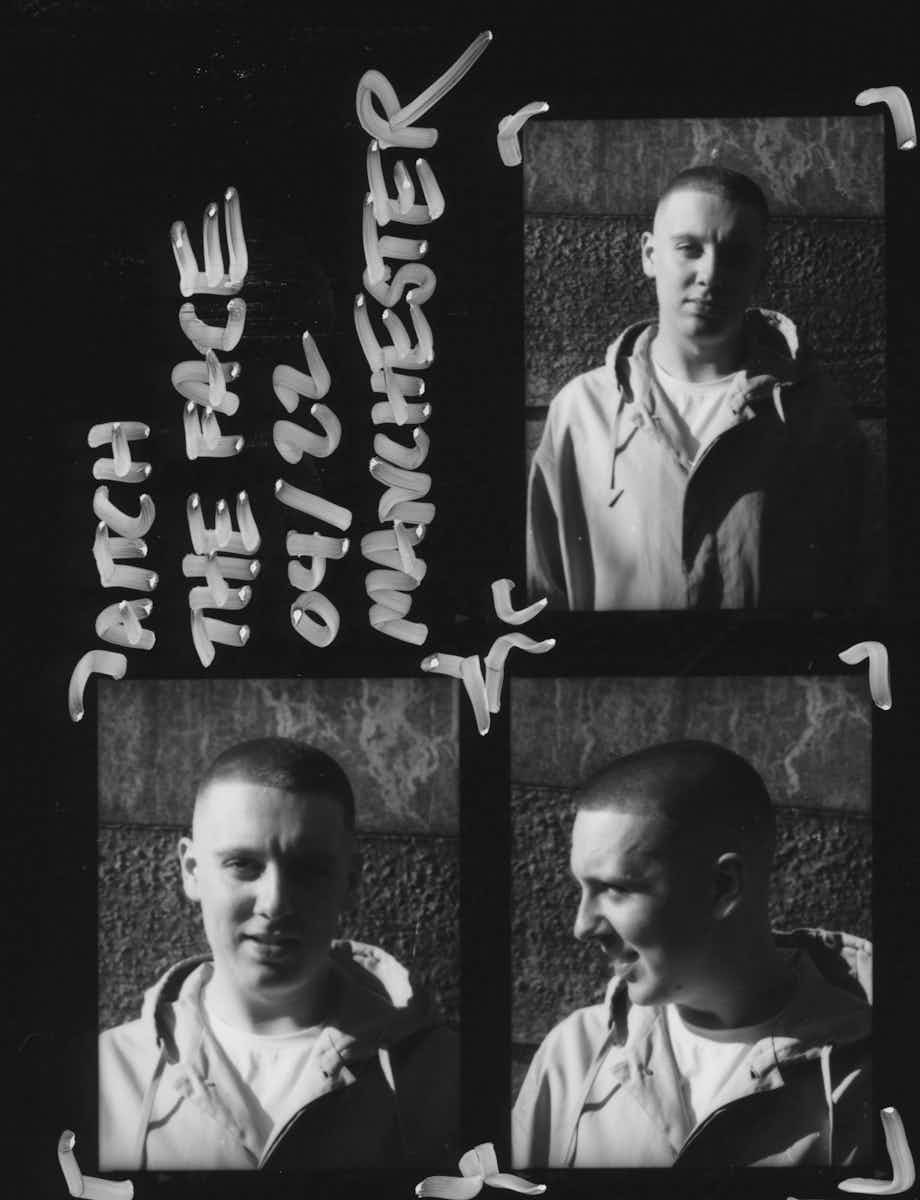 The day after we meet, Aitch is shooting the video for 1989, crushing cans of Stella on his forehead in the back of a hatchback while tearing round the streets of Gorton and Oldham. It channels that hedonistic time in Manchester's history, when music, fashion and football fused together (as does Aitch in a grainy teaser, in which he shuffles around, cig in mouth). Twitter is buzzing with people spotting him out and about.
"There's all types of representation of Manchester on there," he continues of the album. ​"I've got a song called Sunshine that, to me, just sounds like Manchester. It's a happy-sad vibe at the same time. Like, the sun's out, but it's cold. I take so many flights around the world and I'm always away. But no matter where I go, I'm still in Manny, man."


More like this