Five films and TV shows to get you through the next week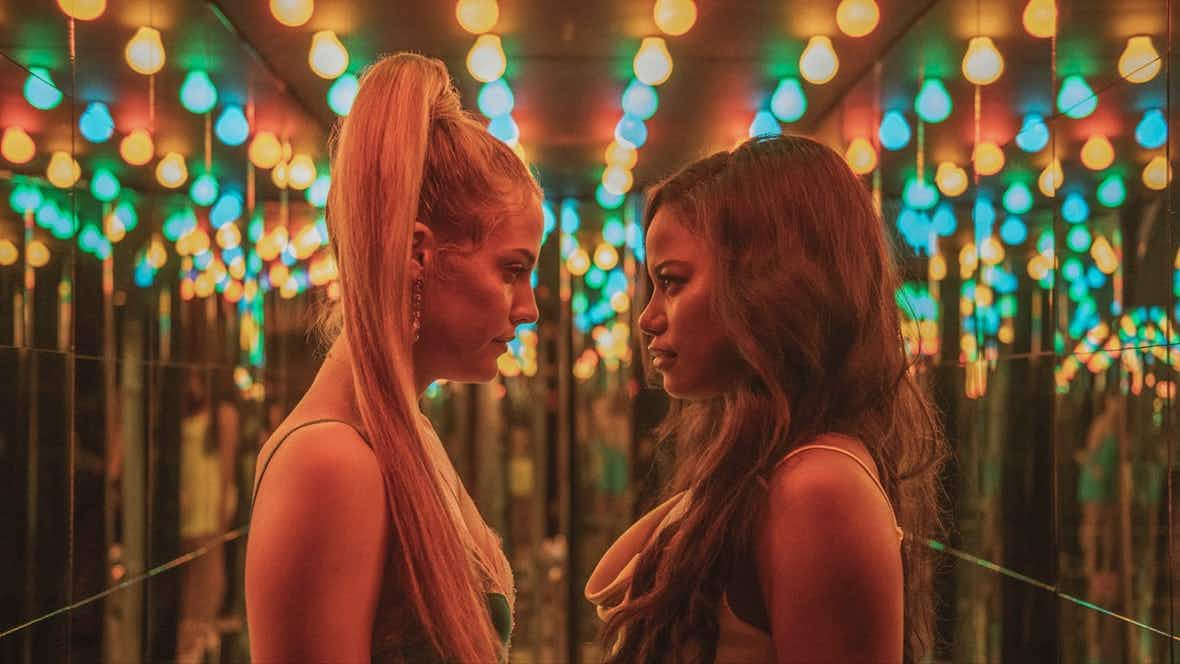 Screen Time: Hungry for more content? From bite-sized comedy snacks to three-course cinematic meals, these are the best things to watch right now.
Ah, glorious summer. It's a time for frolicking in the great outdoors and letting loose at festivals; eating squashed sandwiches in the park and sizzling sausages on the BBQ. But listen, we can't live our best Attenborough lives all the time (yes, the nation's favourite naturalist famously loves a pitstop at Glasto). Sometimes, there's nothing better than a couple of hours spent in front of the telly and/​or laptop. It's not lazy. It's cultural research… duh.

So what's on the menu this week? Well, Amazon Prime is serving up some seriously bingeable drama, while BBC has prepared a delightful spread of comedy. Our advice? Watch à la carte and try a bit of everything.

Got time? Watch it all in one go

Cruel Summer
There's three timelines to juggle in Amazon Prime's latest drama Cruel Summer. First, we're taken back to 1993, where we meet awkward teen Jeanette on her 15th birthday. Fast forward a year and she's notably less awkward, kicking off her sweet 16 with a kiss from her new, hot boyfriend. Her 17th birthday is less idyllic – in fact, she has to spend it meeting with a lawyer. What's changed? Well, it probably has something to do with the disappearance of Kate, one of the most popular girls in school, back in 1993. Unravelling the mystery by tracing the events of the same day over three years, Cruel Summer is a more sophisticated teen whodunnit than Pretty Little Liars, but still has enough high school drama to keep you wanting more. Armchair detectives, it's your time to shine.
Available to stream on Amazon Prime now.

The film worth leaving home to see

Zola
Those of us who are really online have been patiently waiting for Zola to drop for almost five years now – that's, like, forever in high-speed internet years. Based on a 148-tweet long thread from 2015, in which Aziah ​"Zola" King recounted the wild ride she was thrust on after going to Florida with a stripper named Jessica, Zola is a slick crime thriller that takes on the seedy world of sex trafficking, bringing King's kind of true story to life on screen. What's that? Your interest still hasn't been piqued? Well, perhaps our interview with the film's lead Taylour Paige will persuade you…
Out in UK cinemas now.

A docuseries to feed the brain

Untold
Netflix sure knows how to make a good sports doc. If you were gripped by The Last Dance and brought to tears by Last Chance U, then Untold should be the next docuseries on your hitlist. Coming from the directors of Wild, Wild Country, each episode of this series focuses on a forgotten tale from the world of sport. From tennis to basketball, boxer Christy Martin to Caitlyn Jenner, Untold tells the story behind the story, delving in to provide insight beyond the headlines.
The first episode of Untold will be available on Netflix from 10th August, with more episodes released weekly.

Absurd comedy or reality TV to crack a smile

Ghosts series three
Move over, Ted Lasso. TV's silliest and most heartwarming comedy is back for a third series, with more supernatural hijinks to keep you laughing through summer. Written by the minds behind CBBC's Horrible Histories (yep, really), Ghosts follows a young couple after they unexpectedly inherit a haunted mansion. The ghosts that wander its halls aren't scary, though – just very, very annoying. But hey, some of them have been bored of their existence as ghosts for centuries. You can't blame them for wanting to have a bit of fun with their home's new occupants. Starring Charlotte Ritchie, Kiell Smith-Bynoe and Lolly Adefope, this is your new cosy Monday night watch.
Airing on Mondays at 8.30pm on BBC One from 9th August.

Talking points for when your next wave of social fatigue hits

Pose series three
When it first aired in 2018, Ryan Murphy's Pose felt groundbreaking in its portrayal of African-American and Latino ballroom culture, at once paying homage to those who pioneered the scene and revealing how much of modern culture we owe to them. Since then, it's unflinchingly taken on themes such as the AIDS pandemic, while propelling its stars Dominique Jackson, Billy Porter and Dominique Jackson to international fame. Sadly, its third and final series is now upon us, with just eight episodes left. Get the tissues on standby.
Airing on Sundays at 10pm on BBC One from 8th August.


More like this