Craving a knees up? Get your fix with these booze-fuelled pics

Tyrell Hampton's new high-gloss photobook, China Chalet: Memories, immortalises the New York club-slash-restaurant that became a nightlife institution for over forty years.
No one knows exactly when New York City's China Chalet, the two-story Cantonese dim sum restaurant, became the city's most beloved nightclub. But with its doors welcoming punters since 1975, rumour has it Madonna started throwing parties there a decade later. Fast-forward, and Cardi B, Jay Z and Naomi Campbell are all confirmed to have shaken a leg at the unsuspecting fashion insider hideaway.
"When you go in there, all your dreams of what New York is like from TV and movies is in that place," says Tyrell Hampton, who has spent the last four years sneaking in to document the city's glitterati for his latest photobook, China Chalet: Memories. ​"You see celebrities, fashion people, the cool kids… Everyone from Instagram is in that place, and they're dressed to the nines. It's better than fashion week."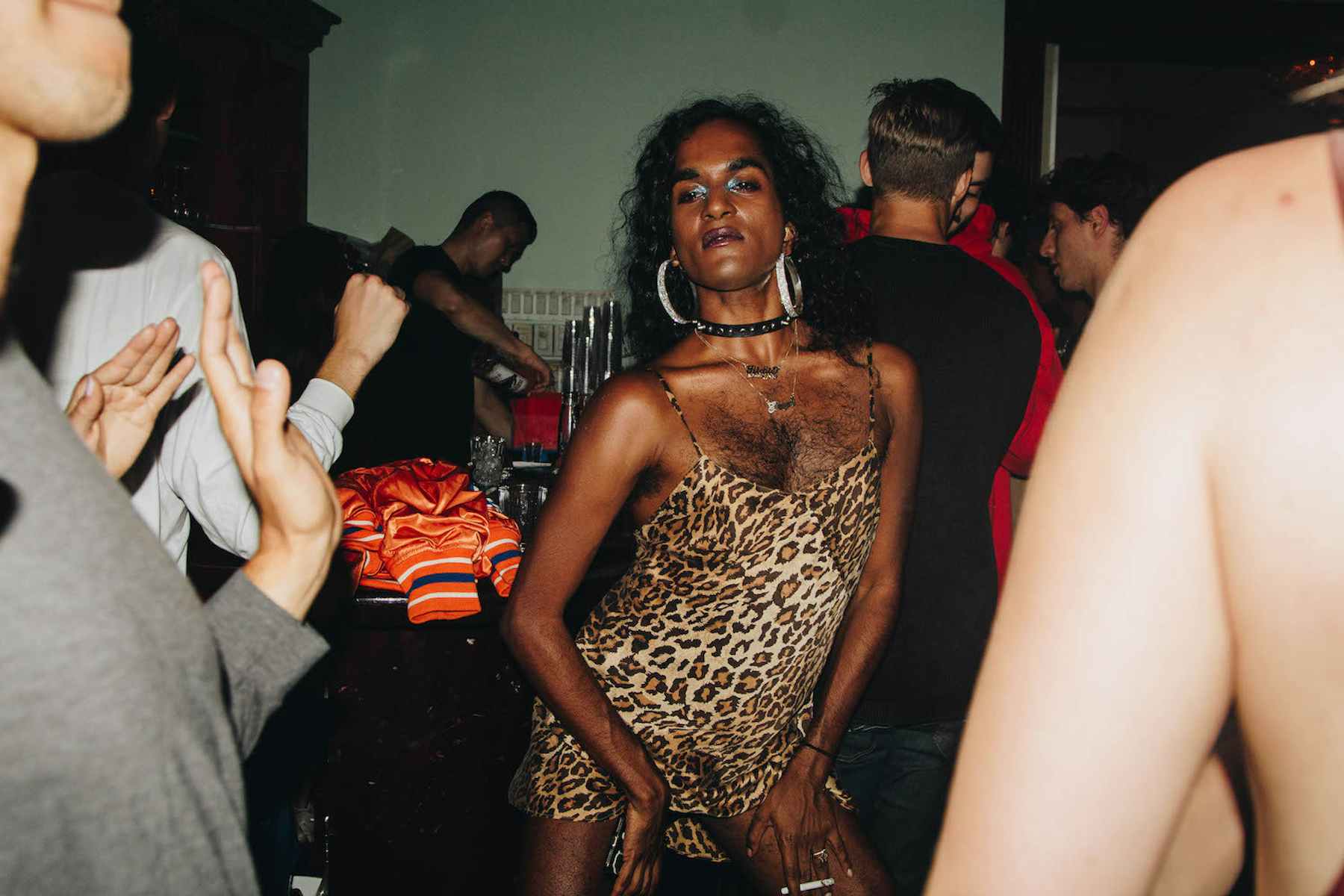 Before becoming a mainstay on the going out-out scene, the 23-year-old first started as a teen dancer. ​"I would be in my American Eagle T‑shirt singing a Panic at the Disco song, making my own music video in my own little world," Hampton reminisces. ​"I realised how much I liked motion through this, so I began to explore that and it naturally filtered into photography."
Soon after, he upped sticks from Philadelphia to the Big Apple to study photography at the prestigious Parsons School of Design. Here, and all the while hammering it on the nightlife circuit, the young creative honed his signature mid-motion shooting style, capturing the likes of Adeusw Aighewi mid-dance, Dua Lipa mid-pout, and DJ Hank Korsan mid-ciggy behind the decks.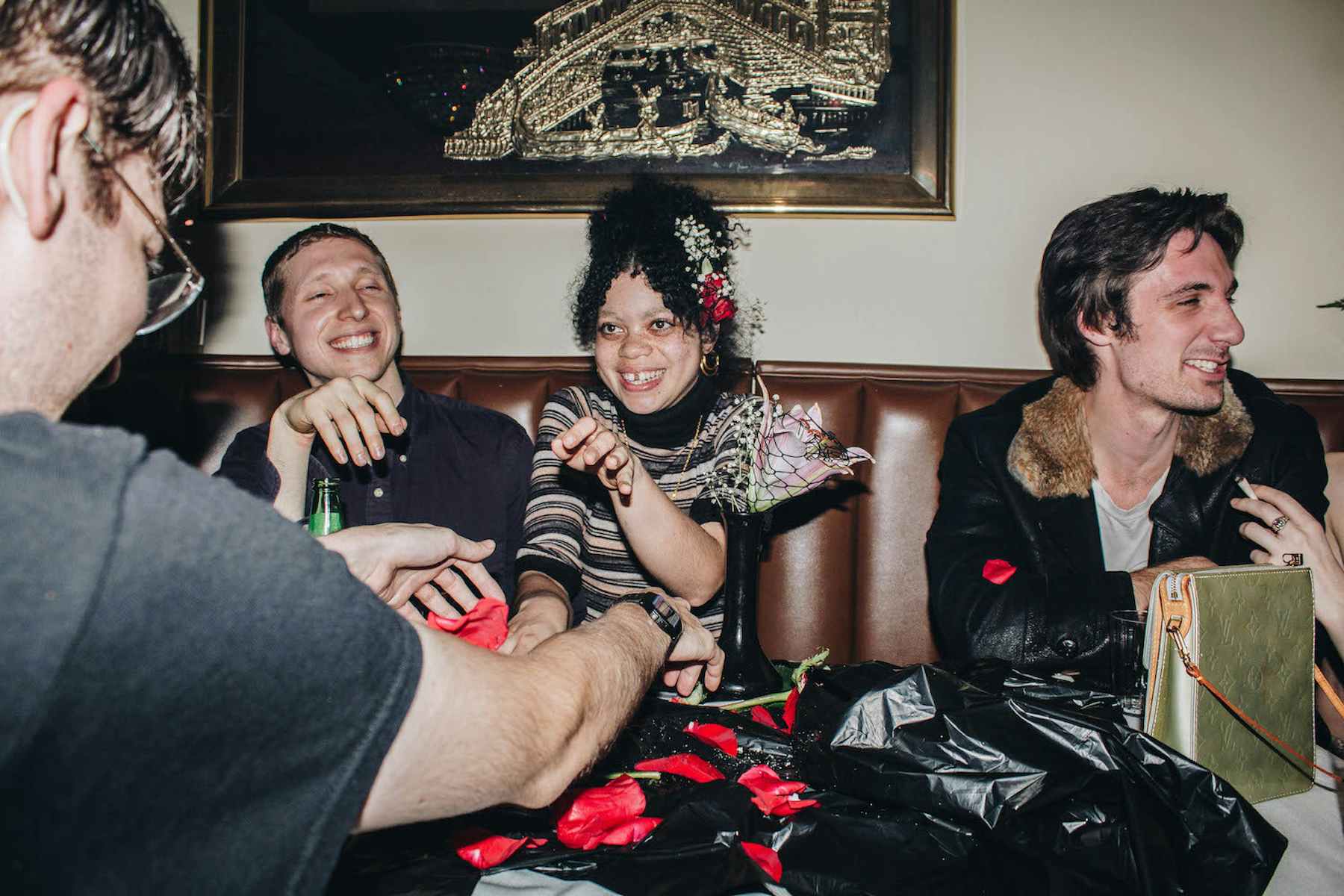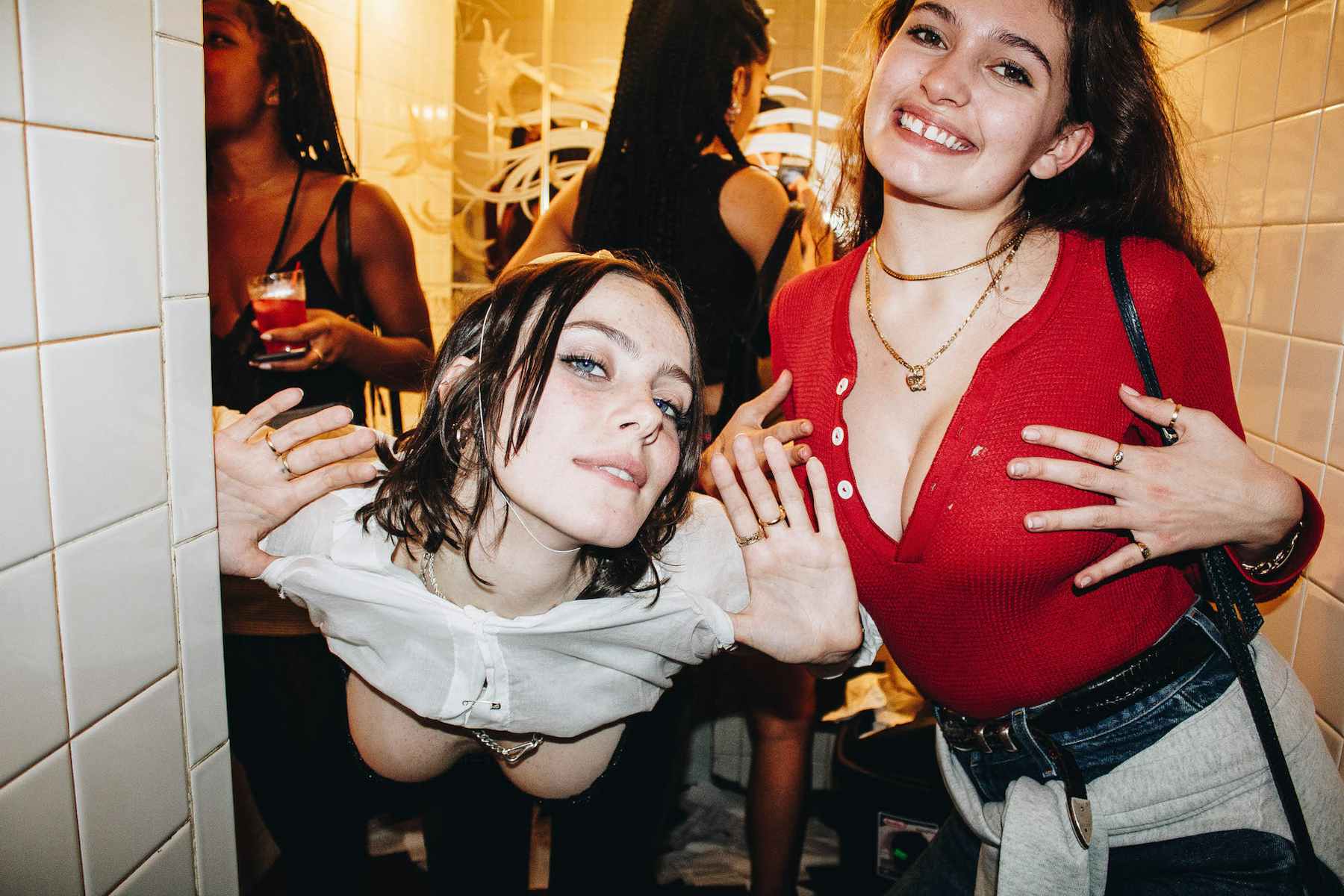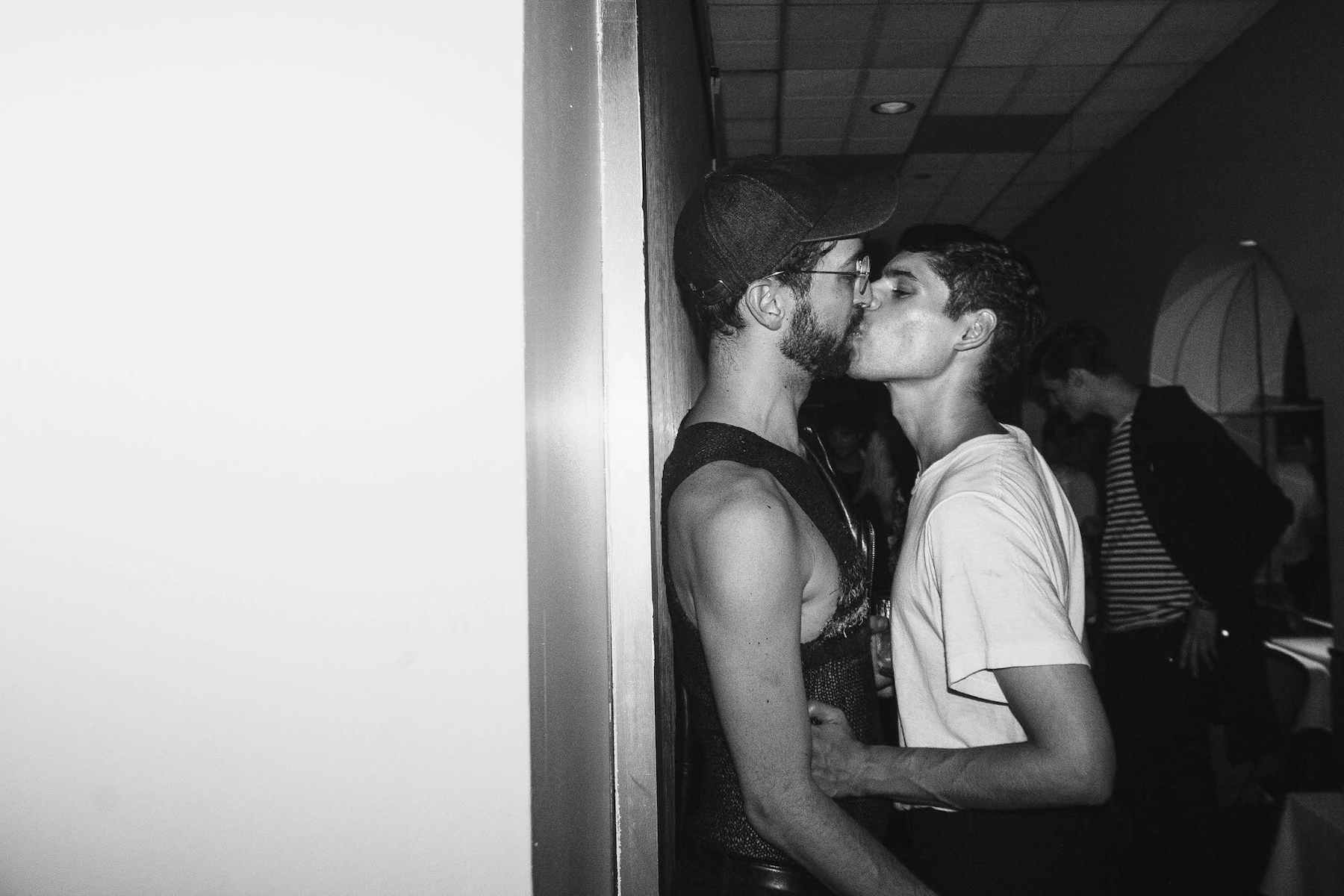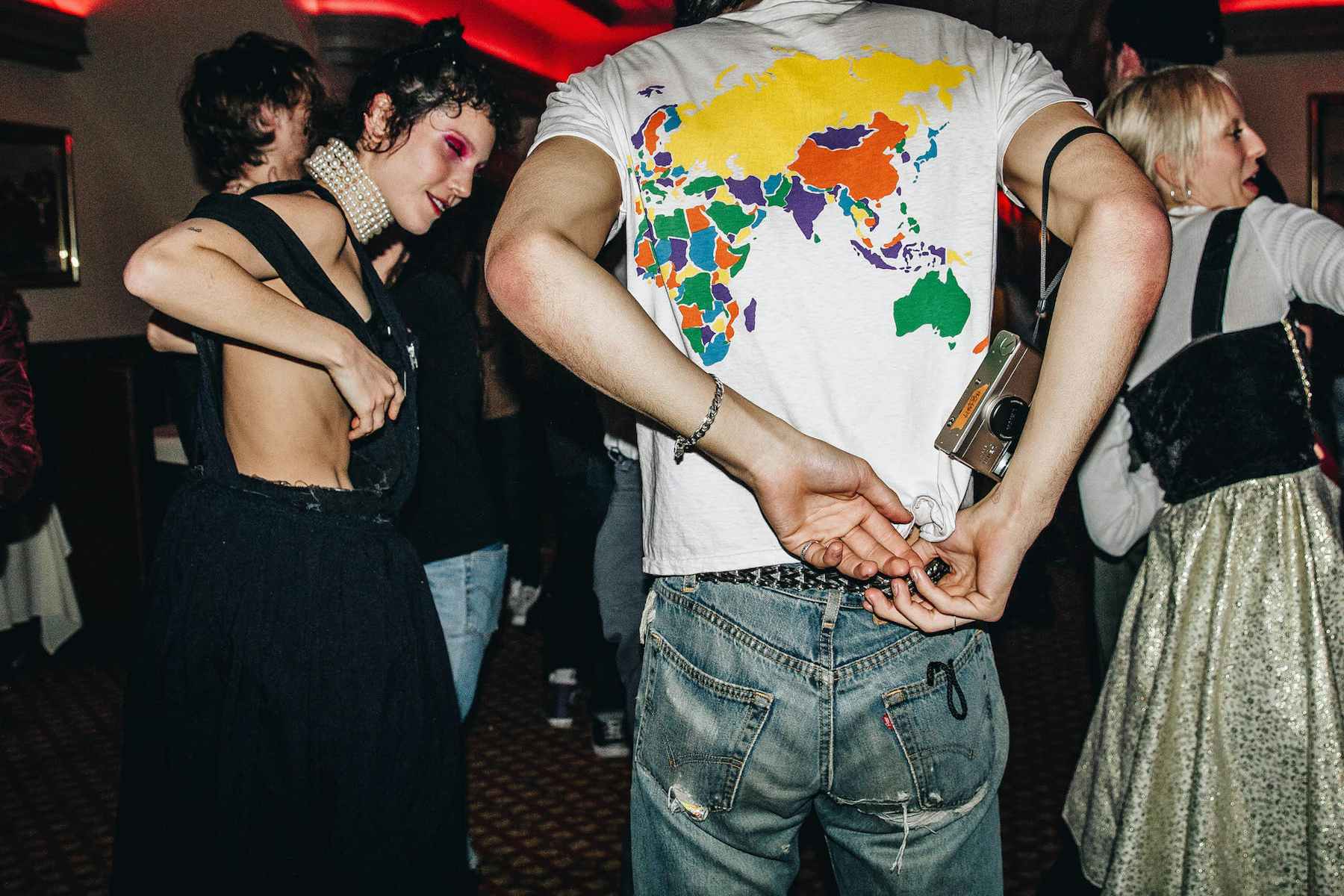 "It's about me understanding movement and moving with the person," says Hampton on his trademark candid approach. ​"A lot of people have told me it's been a collaborative process when I shoot them because I'm feeding off their energy and they're feeding off of mine."
This year's pandemic has meant the underground, anything-goes venue shuttered its doors back in July. While lower downtown Manhattan mourned the loss of its favourite party haunt, Hampton set to work commemorating the spot with a photo anthology of his favourite hangover-ridden nights at China Chalet.
"What I've learned throughout documenting people is that it's about whether we're together or not," says Hampton, when asked about the future of NYC's nightlife. ​"This book is for my community. This is for all the people who stayed until the lights came on. This is for the kids with fake IDs. This is for the people who weren't on the list. This is for all the people who got too fucked up to remember the night. This is for us, and these are our memories."


More like this