The Whale's Ty Simpkins: ​

"

To see Brendan getting the love is incredible"
Call Sheet: The young New Yorker is in awe of co-star Brendan Fraser's Oscar-nominated performance. Having been acting since he was three weeks old, he knows what he's talking about.

This is the awards season of The Comeback Kid.
A number of recent and current screen gems – Tár, Everything Everywhere All at Once, The White Lotus – are rocket-powered by standout turns in front of and behind the camera. Cue a series of performances that are moving in a different, realer way. The previously discarded actor, back in the limelight, basking in the glow of live and rapturous audience approval – sincerely, incredulously, tearfully.
Ty Simpkins, one of the stars of Darren Aronofsky's The Whale, has been within hankie distance of those special moments.
"I've been to a couple of the film festivals," says the 21-year-old New Yorker of the autumn/​winter circuit on which A24's gut-punching melodrama has been (generally) wildly acclaimed. He's watched as the film's leading man, Brendan Fraser, has been showered with praise for his portrayal of Charlie, a morbidly obese academic, stuck at home somewhere in Idaho, eating himself to death in the wake of the obliteration of his personal life.
"And every one that I've been to, Brendan has gotten a standing ovation," continues Simpkins, who plays eager-beaver Christian door-knocker Thomas, a caller with his own complicated hinterland whom the kindly Charlie befriends. ​"To see him getting the love and support from the entire audience is incredible, because he put so much time and effort into the role. I'm just so happy that it's paying off for him."
Fraser's tears are in part, no doubt, those of relief after years in the wilderness. Simpkins has been acting since he was, staggeringly, three weeks old, so he gets it. If anyone knows the vicissitudes of the game, it's a former child actor. Just ask EEAAO​'s Oscar fave Ke Huy Quan.

"It definitely makes me emotional. I grew up watching Brendan in The Mummy and a lot of those [action] movies," says Simpkins, acknowledging Fraser's journey back, from The Whale all the way to next month's Oscars, where he's up for Best Actor. Simpkins has dabbled in action movies, too, having appeared in Jurassic World (2015) in his mid-teens. ​"So to be able to work with him was such an honour. Because he is such a kind person, and he deserves everything that's coming to him."
As for the script overall, it connected with Simpkins on a personal level. ​"It's a story about a bunch of broken people," he points out, a category that includes Charlie's angry, estranged daughter Ellie, played by Stranger Things' Sadie Sink. ​"With Thomas, his religious background [fundamentalist Christianity] was somewhat similar to my religious background growing up – the struggles he goes through are a little similar to my struggles with [how] the religion actually works, what the actual beliefs are, [how] it gets a little iffy. That's what really attracted me to the script."
As someone who began acting, no exaggeration, almost as soon as he was out of the womb, Simpkins has already done a lot, with some of the biggest in the biz. His film debut was aged three, in Stephen Spielberg's War of the Worlds (2005), with Tom Cruise. Then he was in Sam Mendes's Revolutionary Road (2008) with Kate Winslet and Leonardo DiCaprio. Aged 10, he joined the MCU and began an association with Robert Downey Jr. as Iron Man's pint-sized wingman, which also saw him pop up in Avengers: Endgame (2019).
At the same pre-adolescent stage he was cast in the Insidious franchise – and this summer, with the fifth Insidious film, Fear The Dark, Simpkins has his first lead role. After a run of largely pyjama-based outings for his character in the horror series, finally, he says with a laugh, ​"Dalton's an actual fleshed-out character!"
Here, then, are the steps taken along the way to the Ty Simpkins' Breakout 2023.

The film that made me want to get into acting…
I've been doing this since I was three weeks old, so ever since I've had a sentient, conscious mind, every movie that I have watched has had some play into making me want to do a certain thing in acting. Star Wars [1977] was a big one for me when I was a kid. The Princess Bride [1987]: there's that great sword fight scene between The Dread Pirate Roberts [Cary Elwes] and Inigo Montoya [Mandy Patinkin]. I was so into that, the banter, the suspense, the combat, all in one scene. That is probably one of my favourite scenes in movies. I started fencing after I saw that.
The first time I performed on stage…
I was doing soap operas in New York. But the first one that I actually remember: I was three, I was in one scene, you can very easily miss me if you're not paying attention, and it was War of the Worlds. There's a crowd of people walking to these ferries. And there's a close-up of my face, walking down the aisle and I look scared. I remember that because the aliens were attacking, there were all these soldiers – and they had real soldiers and real tanks. The army man, in between takes, picked me up and put me into the tank. That's the only thing I remember from filming that!
My most embarrassing audition moment was…
Damn! I black out whenever I go into auditions – I get so nervous that whenever I step in, I cannot remember a thing. But once I went into an audition, and they had given me the wrong scenes. It was this really intense argument scene, so I come out [into the room] hot and screaming and yelling. As soon as I did that, they just gave me this look: what the fuck are you doing? I really quickly had to go out, memorise a new scene and come in again.
The biggest lie I ever told to get a part…
I've told people that I'm not afraid of heights. When I was younger, that was a really bad fear for me. And Jurassic World was big on that for the stunts – there's that waterfall scene and all that. Then for Iron Man 3 [2013], I may have lied about… something. But I forget what, it was so long ago.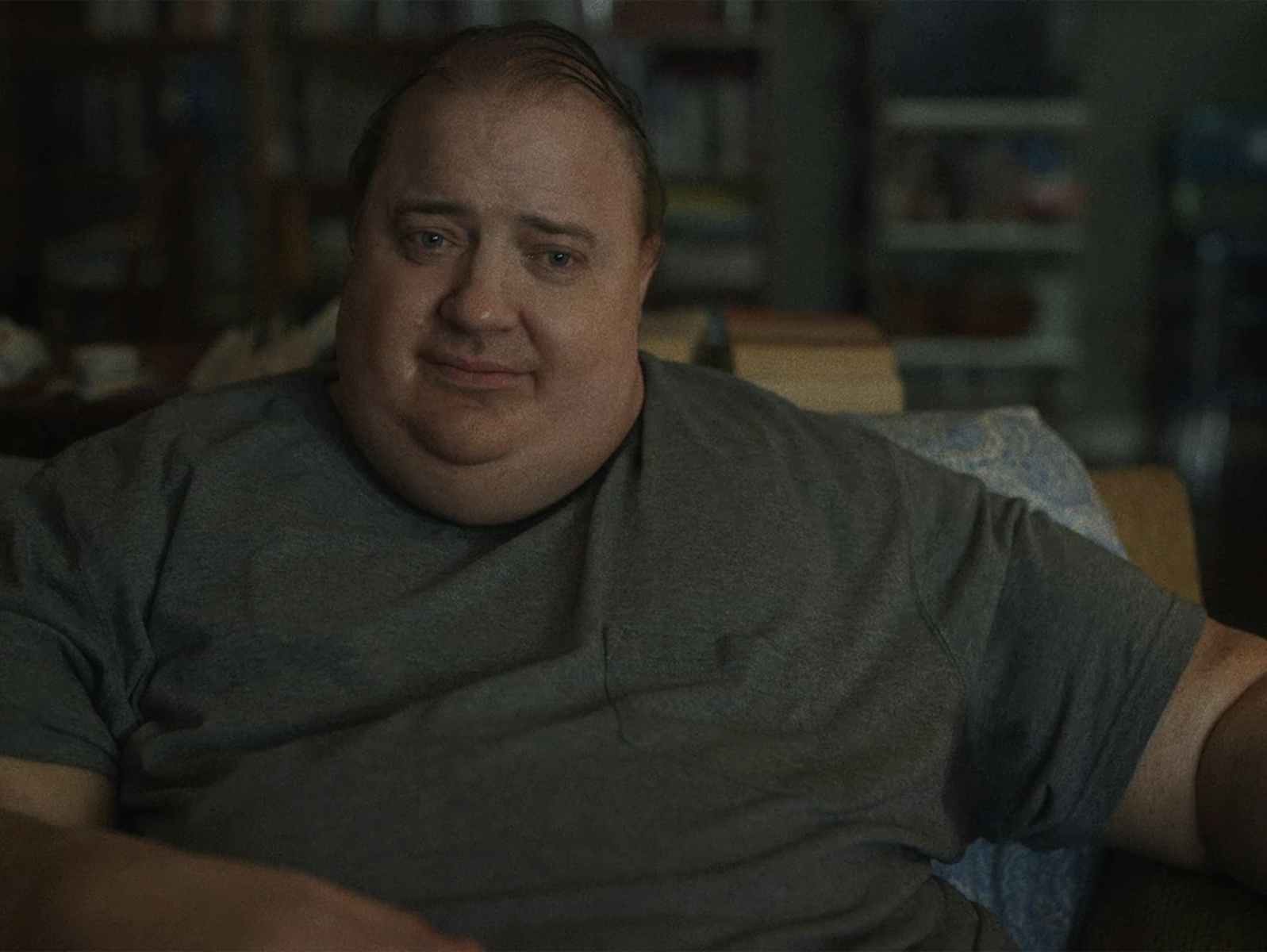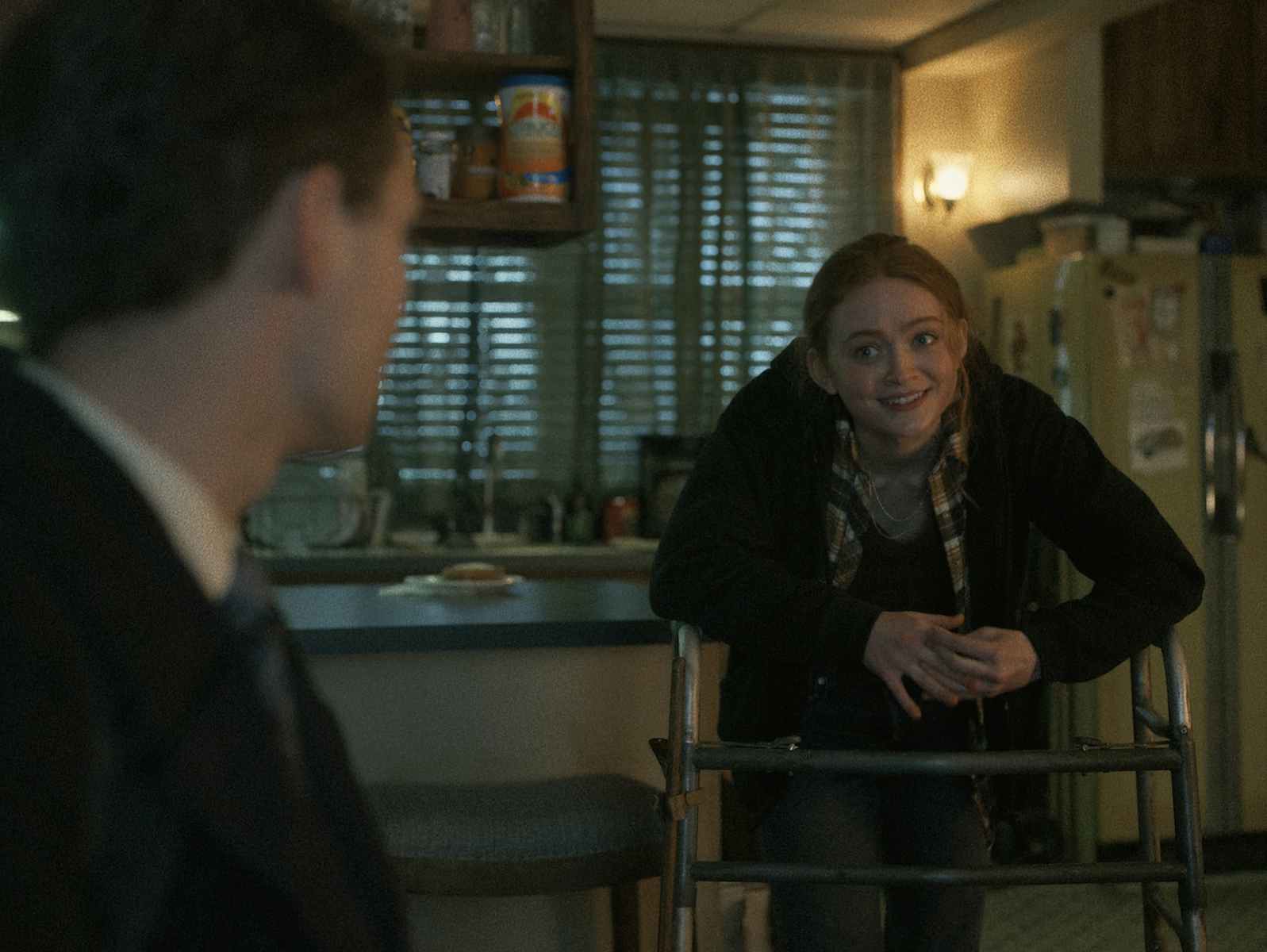 My foolproof trick for memorising lines is…
I pace around the room, and I'll go through line by line until I have a good grasp of everything. Then I'll go through it and say it in a different accent or a funny voice a couple of times. Then I'll go through it again normally. Then I'll sit down with somebody else and do it for real. Then I'll actually accomplish it.
The co-star who taught me most about acting is…
I'd say the big three are [Insidious co-star and director of the new film] Patrick Wilson. We just finished Insidious 5 and I've learned so much from him. Robert Downey Jr., obviously. He made me feel very comfortable on set, which was a big thing for me as a ten-year-old – we did a lot of improv on the Iron Man 3 set. This was my first massive movie, and that's very intimidating. You see the Iron Man suit right next to you, Iron Man's in front of you, all these people telling you what to do, everyone's watching you. It can be scary.
And Russell Crowe, who I worked with when I was very young [on 2010 thriller The Next Three Days]. He's taught me a lot over my life, about acting and life things.
The funniest moment I've ever had on a set was…
On Jurassic World, for the T. rex they had a 40-foot pole with a big blue lightbulb on top. Then they had these dancers dressed in CGI suits wearing bicycle helmets that looked like raptor heads. And those were the raptors! We had these guys in spandex running around after us. And we had to scream. That was one of the hardest things I've had to do.
The best costume I've ever had to wear on it for a role is..
Iron Man 3 was definitely not it, because that was a winter movie filmed in the middle of summer in North Carolina. It was pretty hot! In the Insidious movies I was wearing pyjamas most of the time, so that was probably the most comfortable. With The Whale, I'm wearing a suit and tie every day – and that backpack actually had ten books in it. So I'm running around lugging this heavy, 20-pound backpack all day.
The one thing that I have to have in my trailer is…
I'm pretty easy. Every morning before I come [on set], I ask to have water and a coffee. But other than that? I keep a new journal every time I film movies, so I do an entry from the character's perspective, or I doodle what I think the character would doodle. And I always have some form of speaker so I can play music. Every time I do a new film, I'll make a playlist for that character, so I can get into that mindset. For The Whale it was a lot of really religious Christian rock songs.

One thing people get wrong about Hollywood is…
So many people think that celebrities are people to worship, or gods or whatever. But I've met so many people that are just normal, quiet, like everybody else. You wake up in the morning, you show up, you don't want to talk to anyone, you're sitting in the make-up trailer and they're sitting next to you, and it's just a normal conversation.
When I'm not acting I am…
I've been snowboarding a lot since it's winter. I like surfing. I love going to the movies. I will watch anything. I have this AMC Stubs [membership programme] and I get three movies a week, for 20 bucks a month. And I go to see three movies every single week. I've seen most of the [awards season frontrunners]. I thought The Fabelmans did a good job of capturing the magic of cinema. They make every character so lovable, and you understand where they're coming from. My buddy Gabe [Gabriel LaBelle] is the lead in that [playing the young Spielberg], so it was very exciting to see him in something.
The TV show that I'm bingeing at the moment is…
I'm constantly bingeing South Park, Family Guy, Futurama and Curb Your Enthusiasm at the same time. I just started watching Lord of the Rings and House of the Dragon. I'm excited to dive into those more.
My dream role is…
I'd love to play Indiana Jones. Or a Jedi. I just love action movies. And anything that's not super based in reality would be fun. Would I settle for a stormtrooper with a helmet on the whole time? It depends. A Daniel Craig stormtrooper situation [playing the masked-up FN-1824 in The Force Awakens] – personally, I'd want something a little cooler. But if it was a [Gwendoline Christie as] Captain Phasma-type thing, that's fine with me!
The Whale is in cinemas from 3rd February

More like this