The Face Mix 013: Riobamba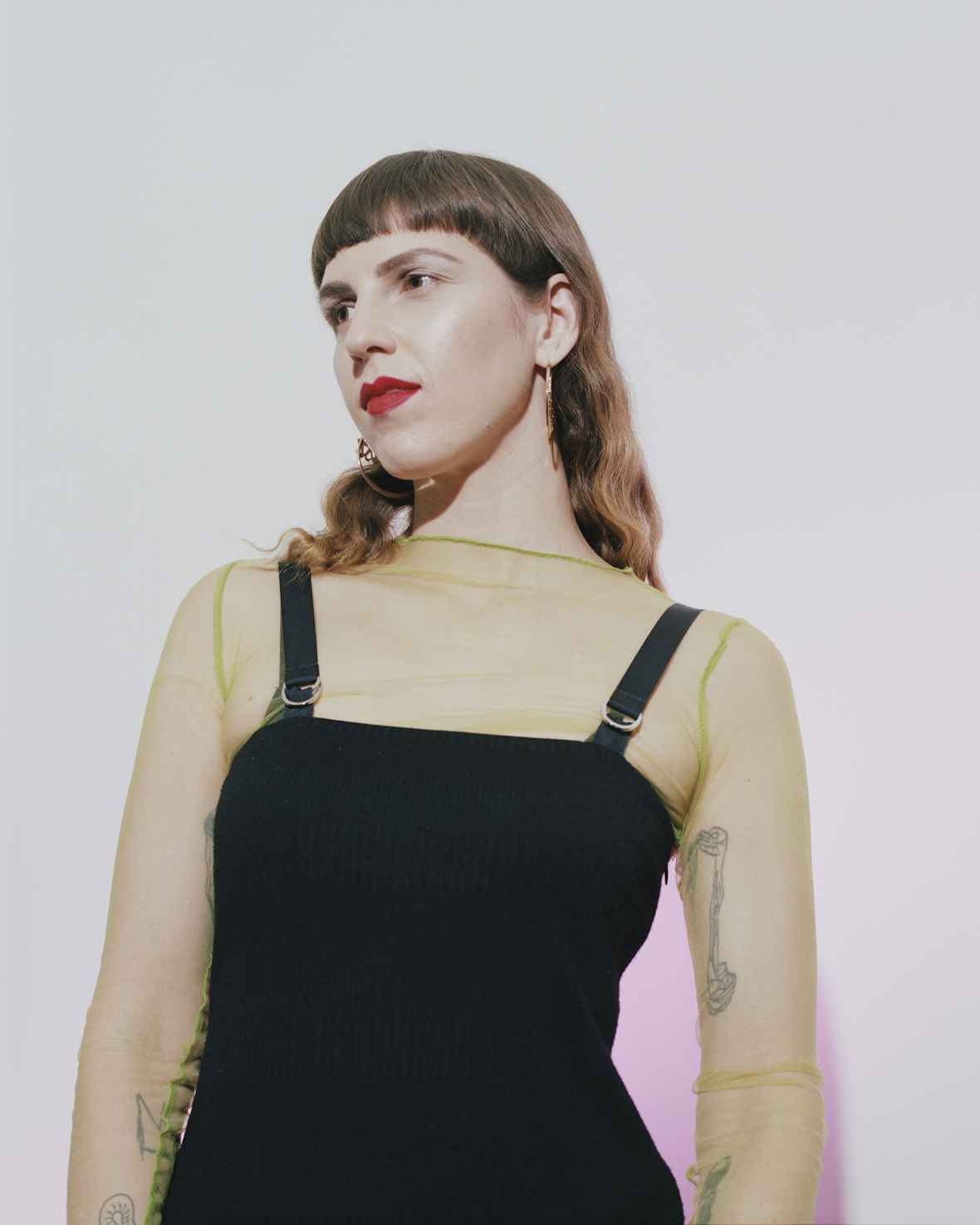 The Ecuadorian-Lithuanian artist kicks off the decade with an urgent protest mix.
Before pursuing her music career, Riobamba worked as a community organiser. And the Brooklyn-based DJ, producer and APOCALIPSIS label owner has since managed to merge her music with activism. Her mixes, which explode intense rhythms and harsh sonics, are largely comprised of tunes by producers from underrepresented backgrounds and contexts. She's also involved with Melting Point, a group of Latinx people and allies who've thrown ​"fundravers" to support immigrants and protest against ICE.
Riobamba's high-octane Face Mix is presented as a kind of tonic to the feeling of dread and powerlessness brought on by 2020's headlines. Check it out below alongside a Q&A below.
What makes you feel good when you're DJing in the club?
Connection. Being present, having a dialogue with the energy that's in the room, being intentional about the energy I set in a room. Seltzer water and lots of subwoofers.
What's the vibe and direction of your Face mix?
Urgency. The mixtape opens with audio footage from coverage of the protests in Ecuador that took place in October 2019 and were led by indigenous communities. The intro hones in on the sounds of a cacerolazo, a form of protest where people bang pots and pans in the street to demand attention to the issues at hand. This mixtape is dedicated to standing in solidarity with resistance, as cacerolazo continues to echo across Latin America and beyond.
Please tell us a little bit about APOCALIPSIS.
APOCALIPSIS is a record label that I founded in 2017. APOCALIPSIS centres and celebrates the work of artists that identify ni de aquí/​ni de allá (neither from here/​nor there).
What are your hopes and fears for 2020?
We're early into the new year and it's already quite evident that we're in the midst of some massive transformations – my hopes are for more compassion and nuanced dialogue to steer us through it.
Tracklist:
YouTube x Riobamba — Barrios de Quito se suman al cacerolazo por la paz
Ziúr — ATØ
Moesha 13 — Invisible Resistance
SINES — Renegado
quest?onmarc — Uprising
Cuyo — Tierraton (Desert Mix)
KELMAN DURAN — E II
Santa Muerte & TenTwentySeven — Ritmo De Selva
Skin On Skin — Multiply (LUNY Re-Drum)
Manuka Honey x Nara — Siren Spell
Ase Manual — Strobe
????? — ?????

More like this