CSM MA Fashion: big talent takes a leap over a crap year
The 33 designers became bedroom bound mid-term, waving a solemn goodbye to the Central Saint Martins studios (they were paying for). But it didn't get in the way of their graduate collections – if anything, it made them even better.

Central Saint Martins' fashion designers went another year without a traditional graduate show. They just about squeezed one in last February, for Paolina Russo, Masha Popova and Leeann Huang​'s MA final send-off, but by the time the BA show came around – scheduled for June – the dream was dashed. Bloody lockdown.
Now, a year on from life as we knew it, CSM's MA Fashion students have become the first of the MA programme to graduate in a pandemic, as they take a breather for all but a second (Hooray! Congratulations! We made it!) before embarking on the bitch-eat-bitch world of luxury fashion.
Only joking. The fashion lot are alright these days.
With the aid of L'Oréal's financial backing, CSM magicked up an immersive presentation to show off the next batch of its MA students – and it was impressive. Taking a walk through a digital version of the looming King's Cross building, viewers at home were invited to wander through 33 collections by students from all corners of the world: London, China, Ireland, Peru… Working through lockdown is no easy feat.
Compromising on real-life face time with experienced tutors, technician aid and, perhaps most vitally, the burgeoning creative world around them, it would seem the Class of 2021 were undeterred. The students delivered, broadening the spectrums of gender, sexuality, femininity, masculinity and all the rest of it. Saint Martins' ​"make it fucking work!" approach knows no bounds. Even in sheer pandemonium. And pandemic.
Felt perhaps more than any other year, is the Class of 2021's collective feeling of triumph, that they worked through limited means together. And with such polarising themes running throughout each body of work, it goes to show that the best fashion is uncompromisingly personal.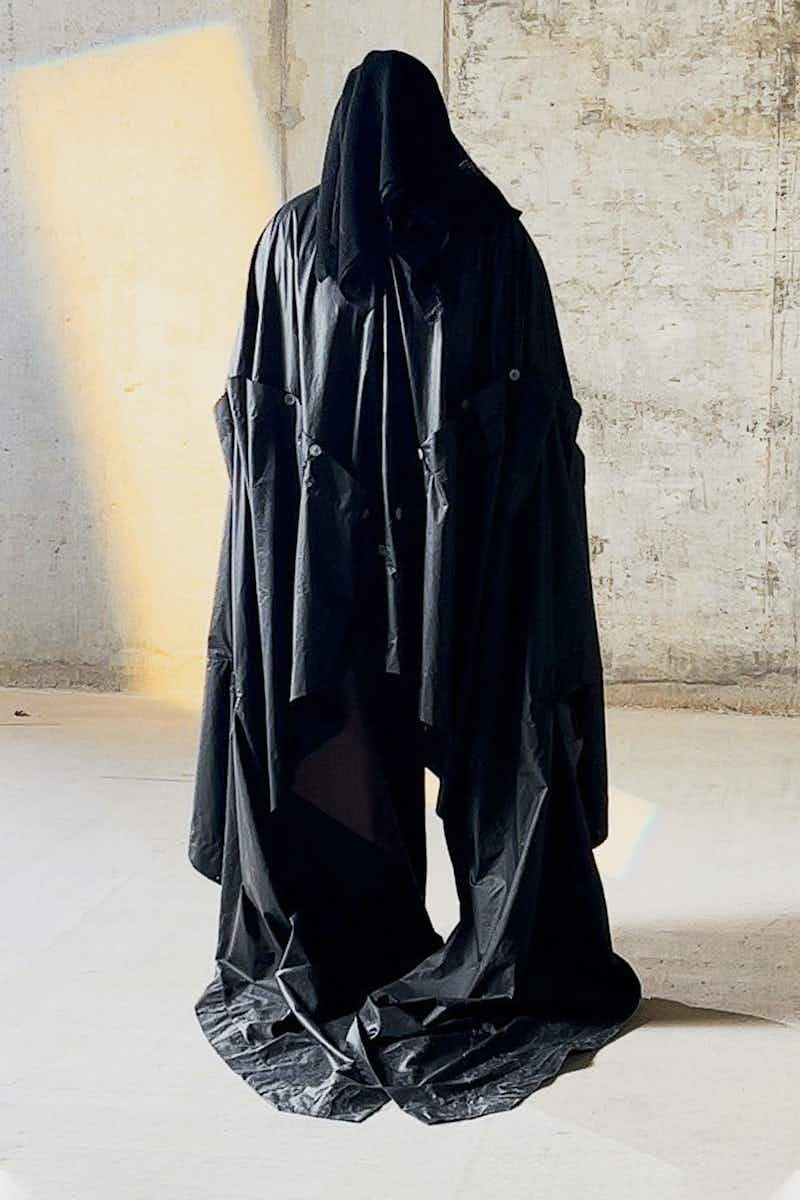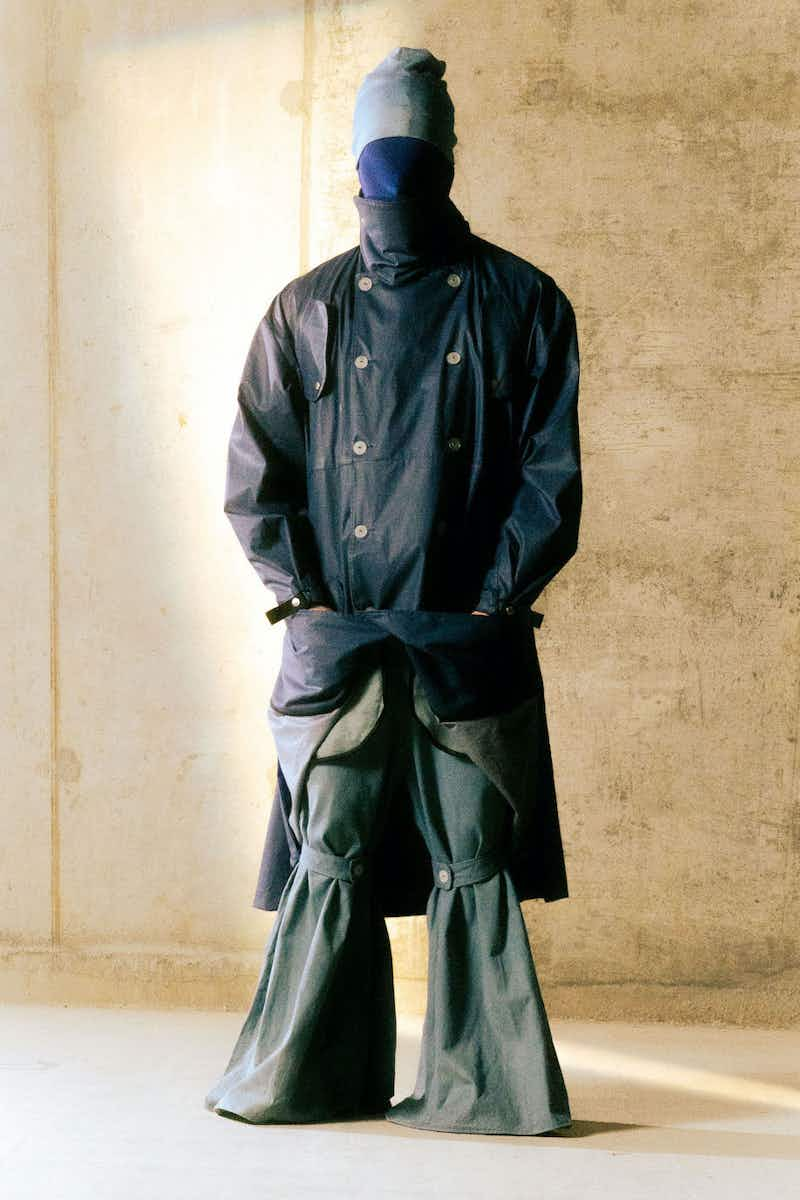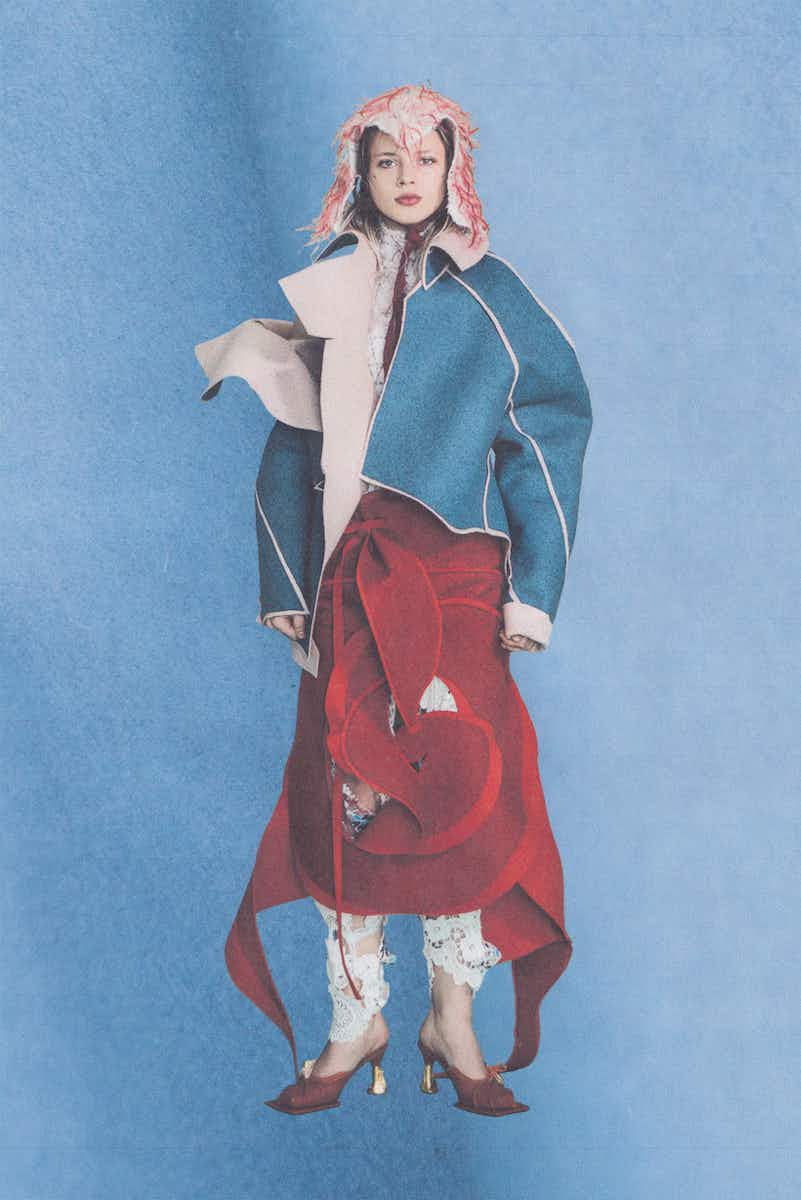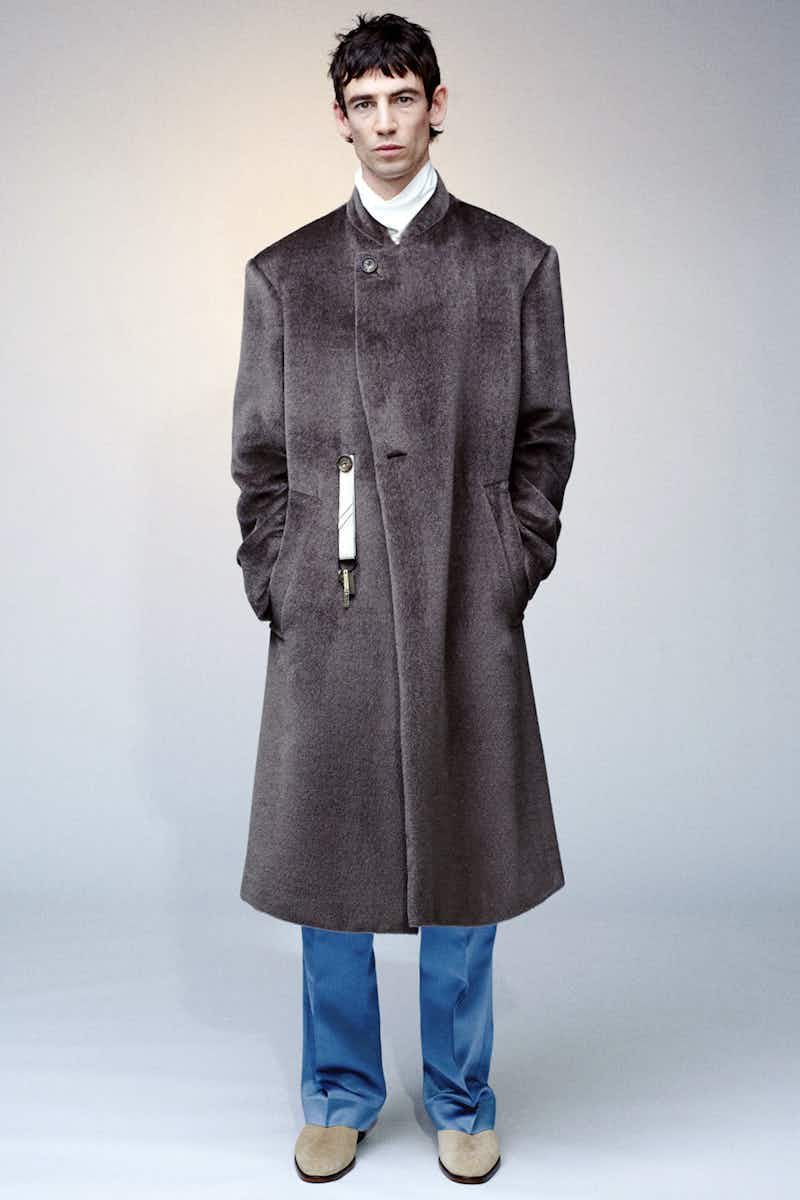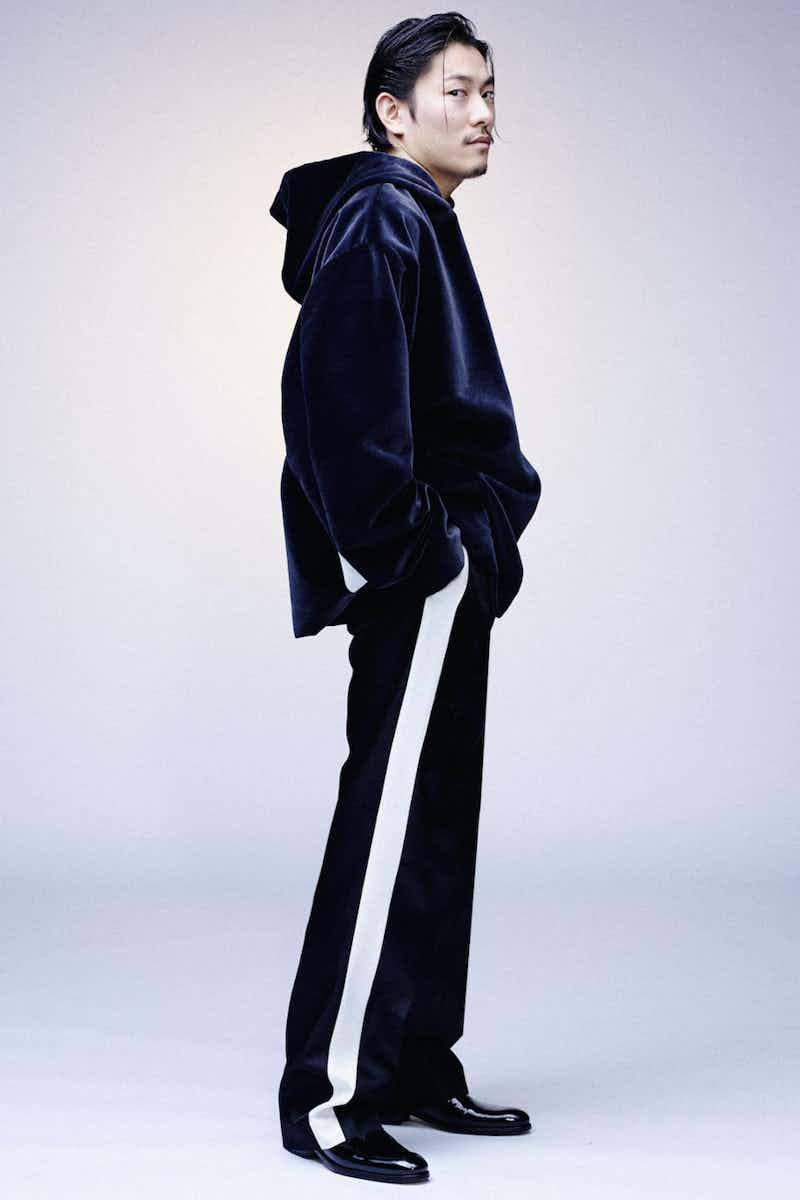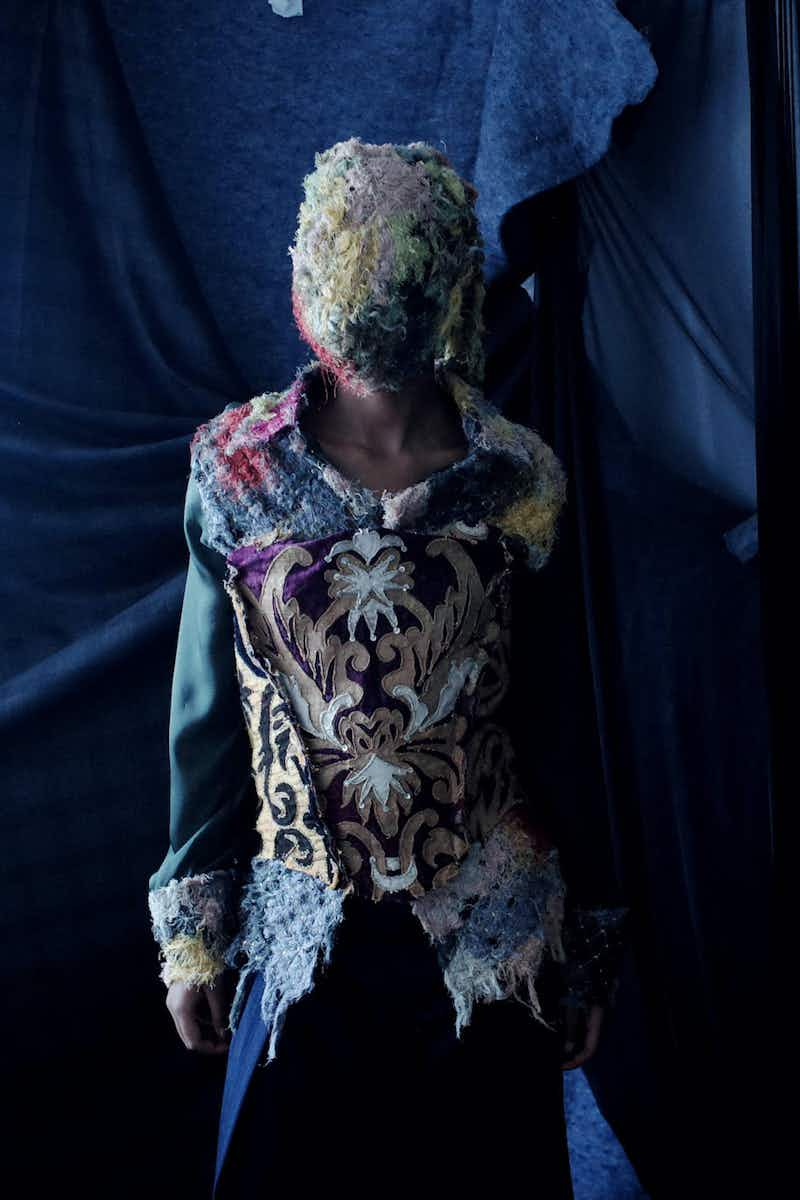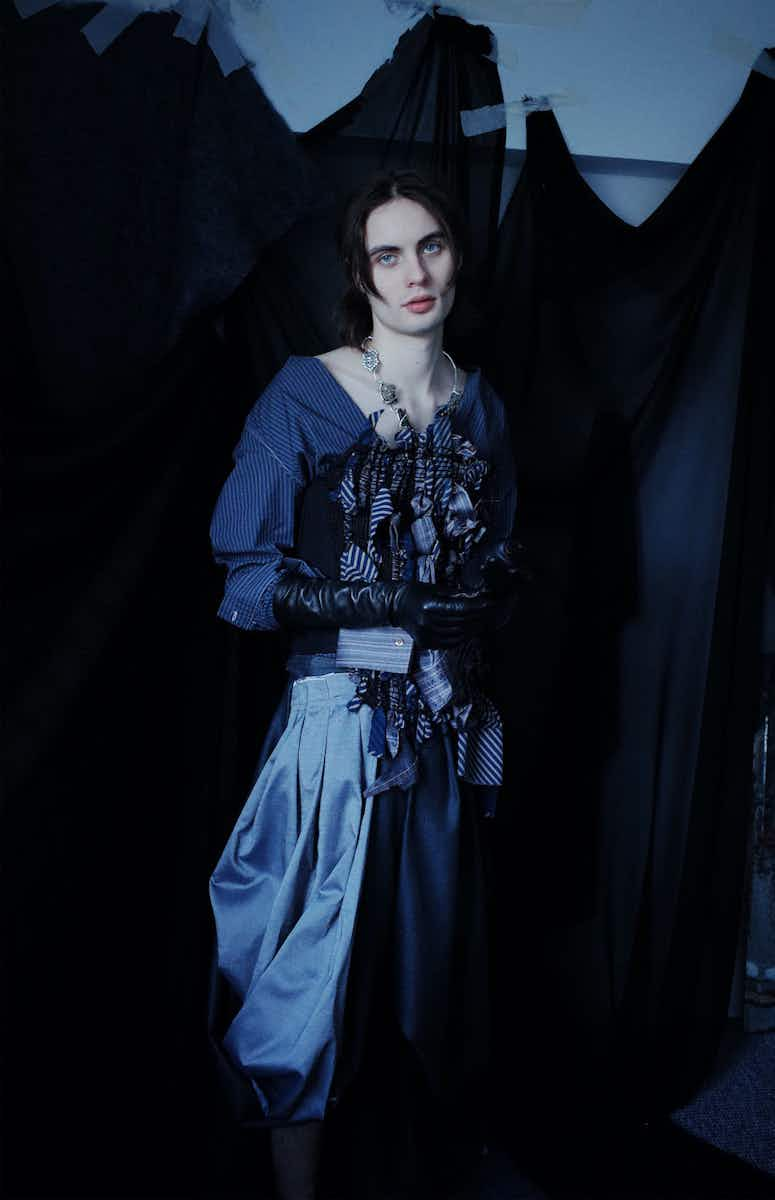 Like Adam Alaoui Elyassé, menswear designer and recipient of The British Fashion Council Dior Men MA Scholarship and The Theory Scholarship Award. Born and raised in East London, Elyassé is of Moroccan heritage. With a multi-dimensional approach to design, his final collection was a compelling conversation exploring dual identities: the diaspora of Africa and being multi-racial. The essence of the collection took its notes from traditional Muslim dress – concealing of the body and hooded veils covering the face. But Elyassé flexes his fashion muscles through the oversized, padded jackets and dramatic, floor-sweeping trousers in the name of anonymity.
Tasha Sweeney also took cues from home – this time, up North. As a recipient of The British Fashion Council MA Final Year Scholarship, the knitwear designer took her approach a little more literally. Inspired by the Sweeney family's obsession with Everton Football Club, her work became a hybrid of patchworked knits, taking the blue and white of the team kit and reworking it into considered checked patterns. For those who have felt the absence of their family homes in the past year, this is a homecoming – a tribute to mum, dad, and the family Labrador.
On the whole, the students were lapping up the prospect of a post-Covid future. Where abstract shapes, generous volume and rich colour celebrates the impending prospect of freedom. Take Vivien Canadas, whose womenswear collection escapes to the country – ​"A sip of fresh air," as per its title. Similarly, menswear designer Horace Page opted for a grass is greener approach, with emblems of British countryside dress like Donegal tweeds and nylon windbreakers. He reinterpreted them by way of cutting, slicing and shrinking – a breakdown of status markers in occasion clothing, presented through recycled cashmere, too. Page's approach questions class divisions in the UK, weeding out the formalwear in manor houses to assimilate to a casual style worthy of the city.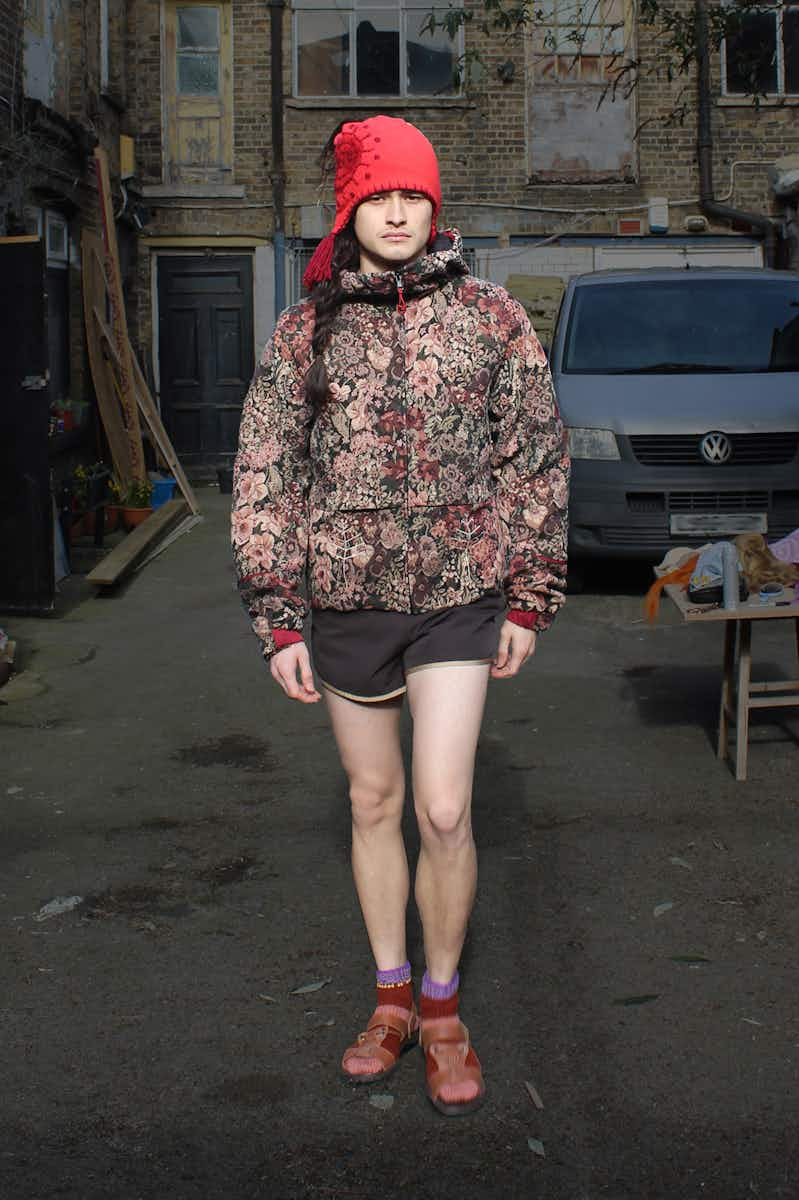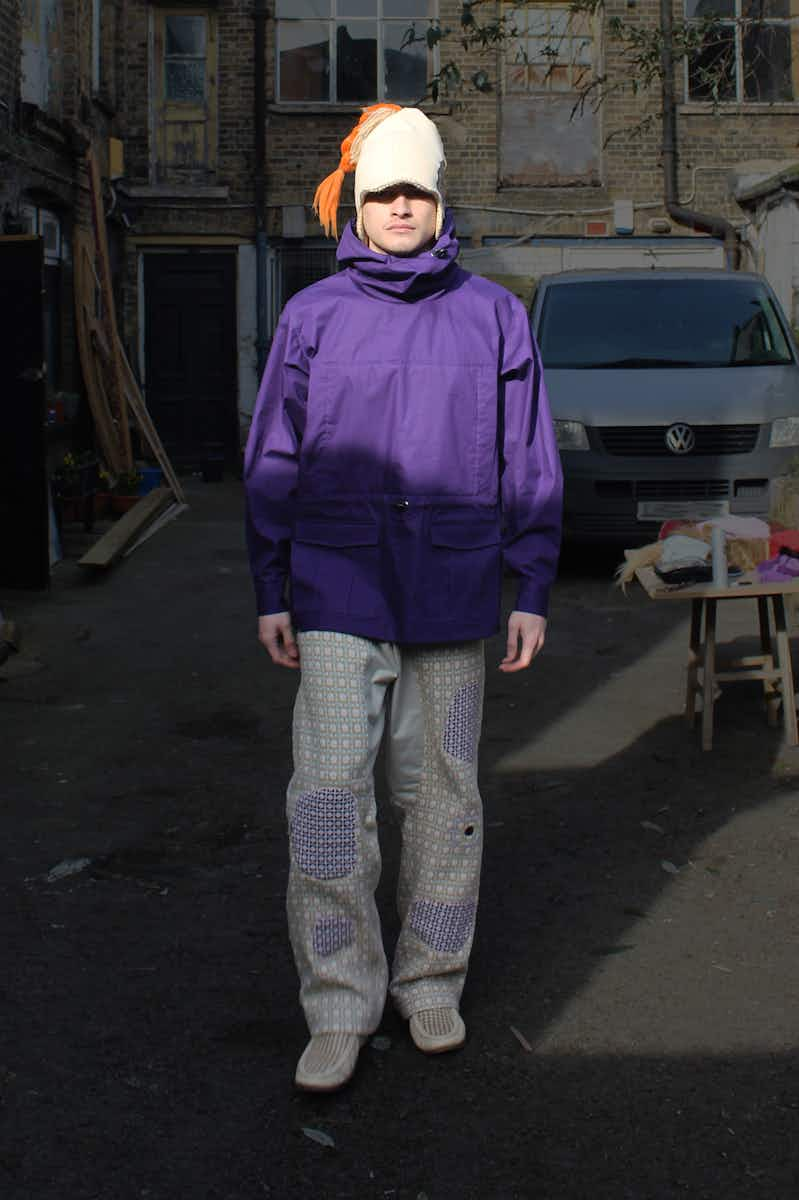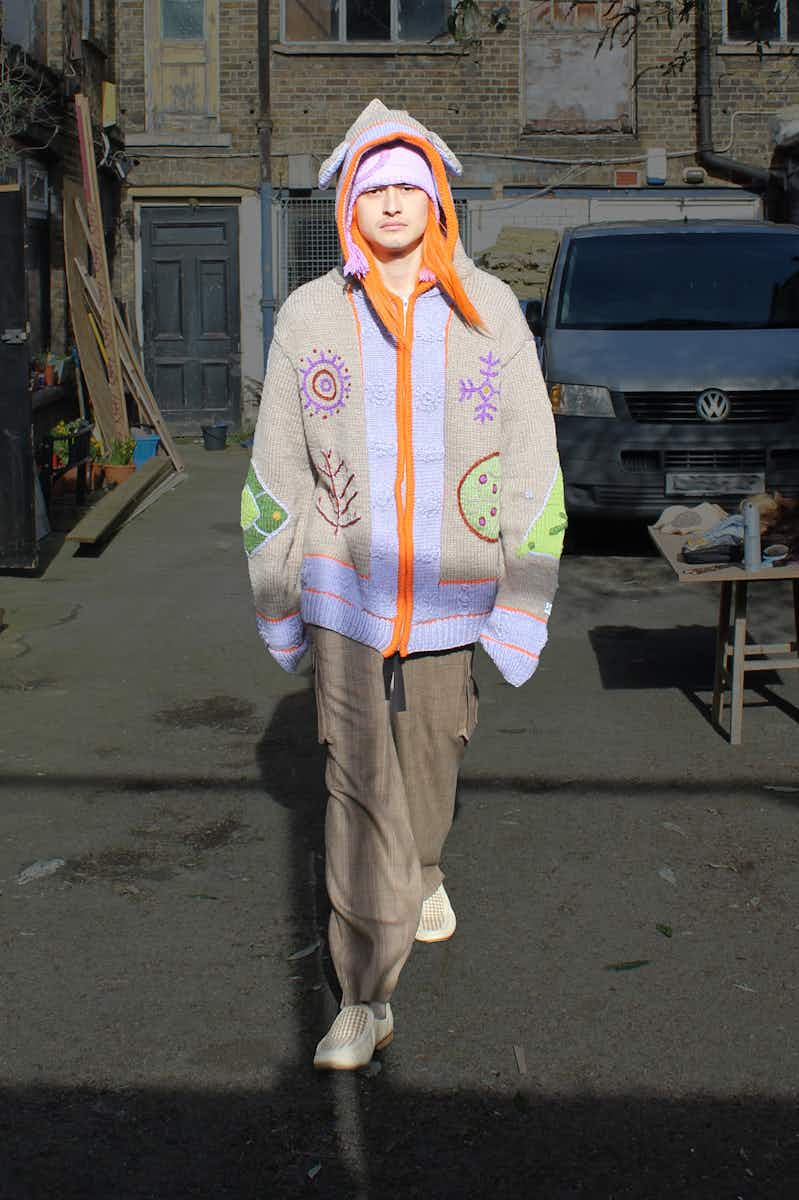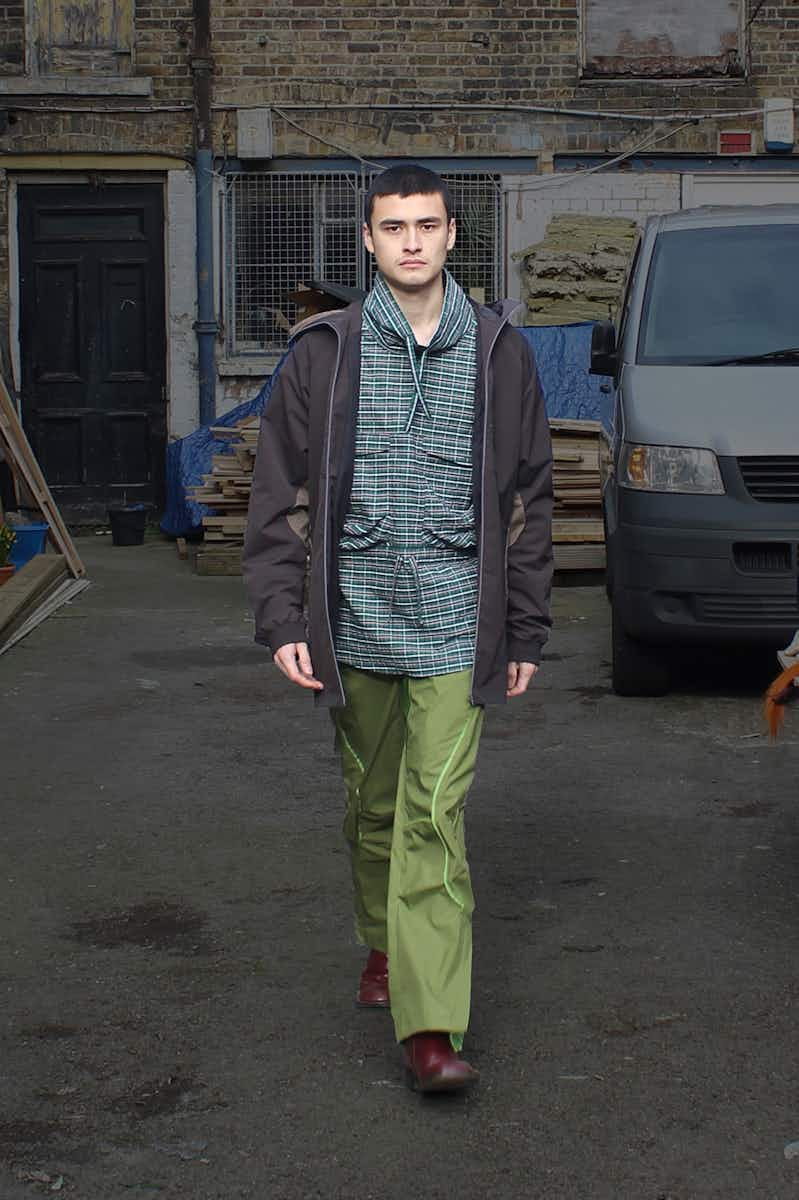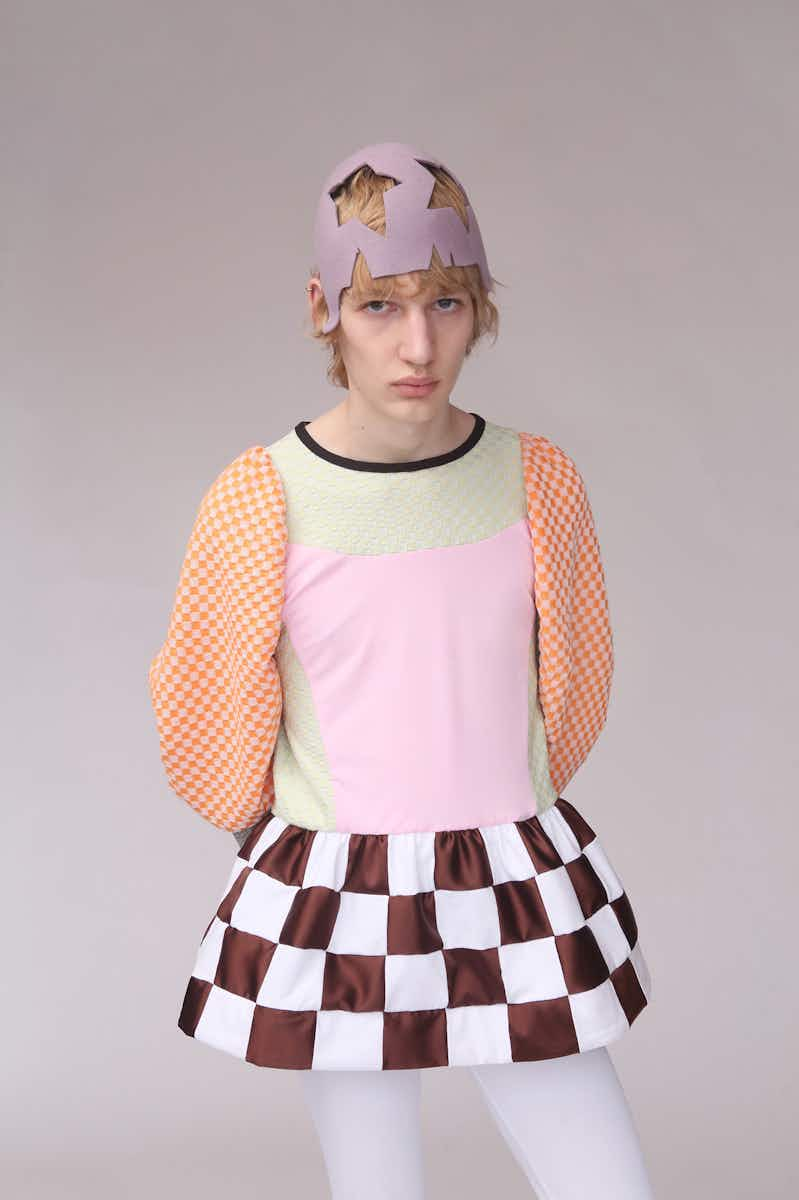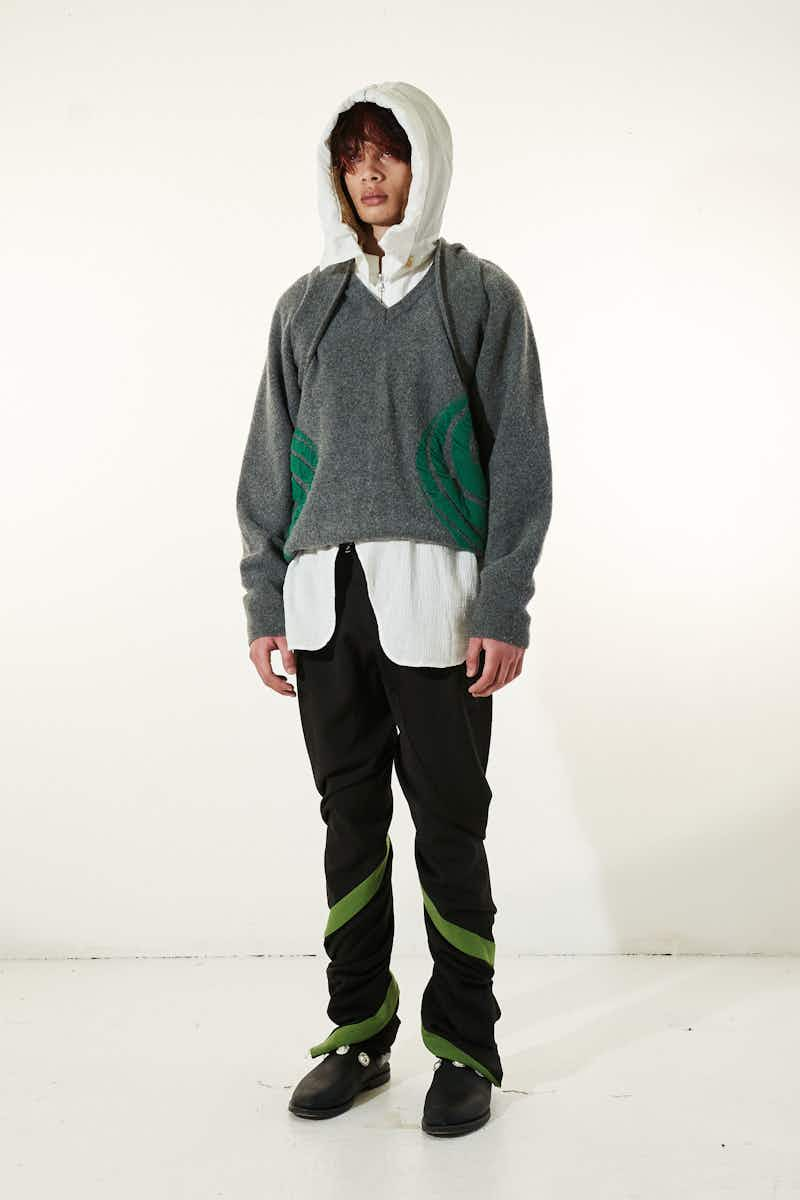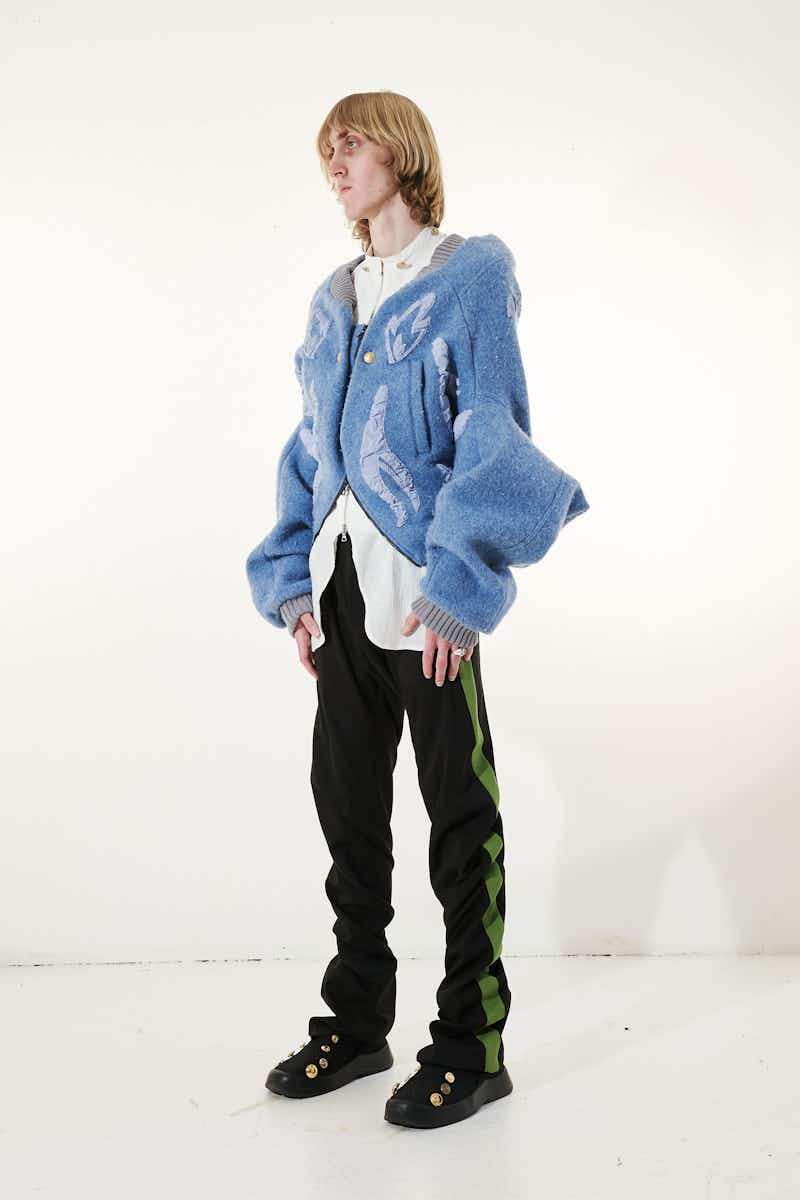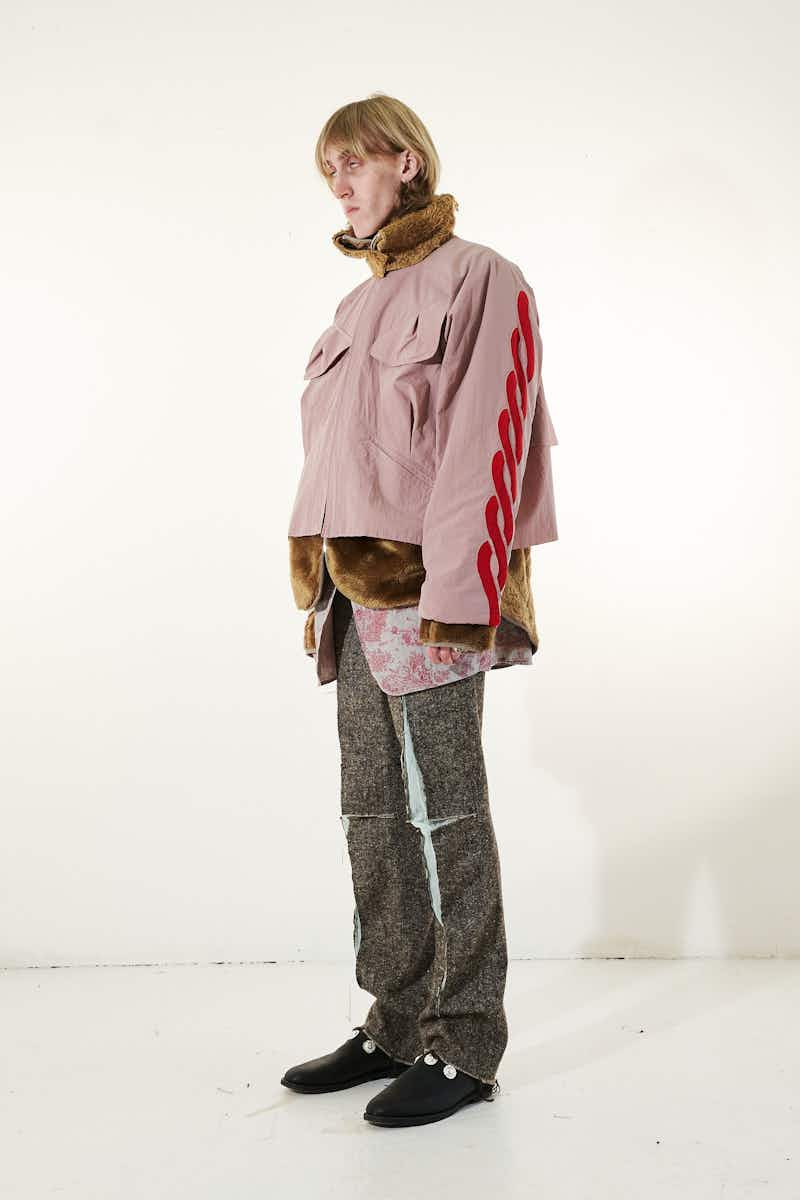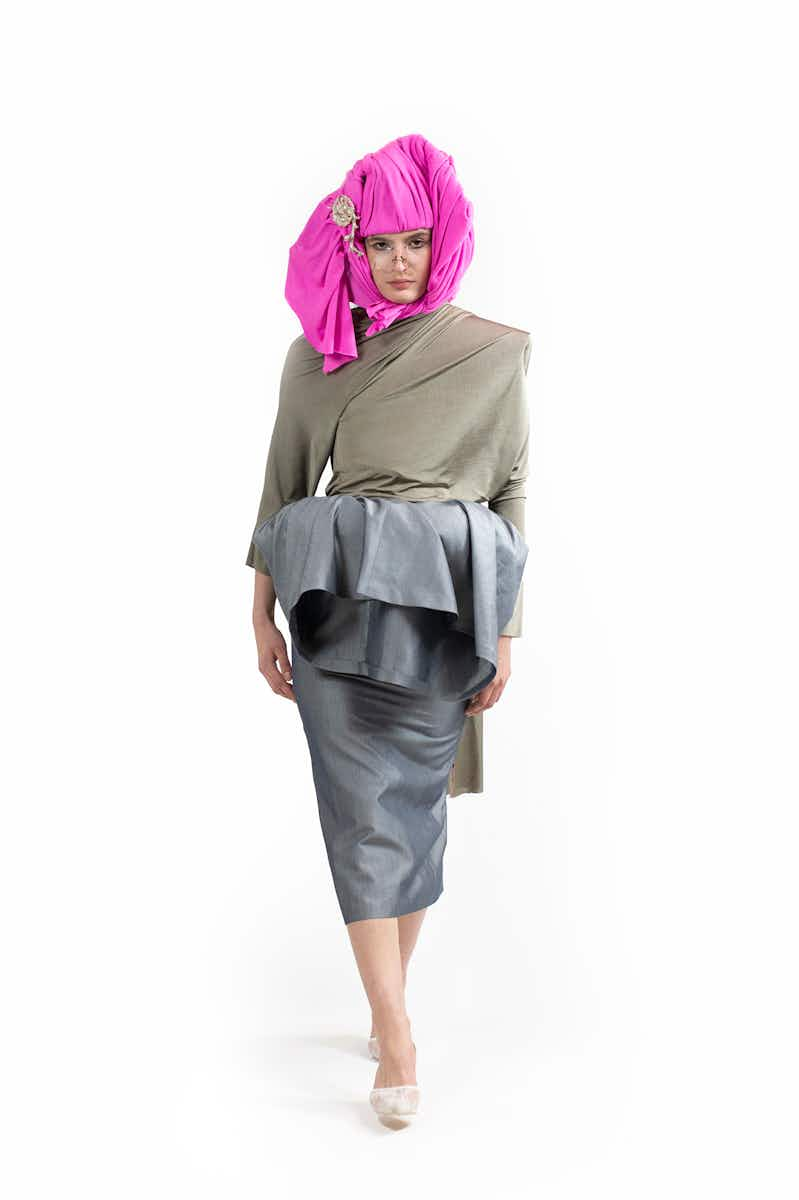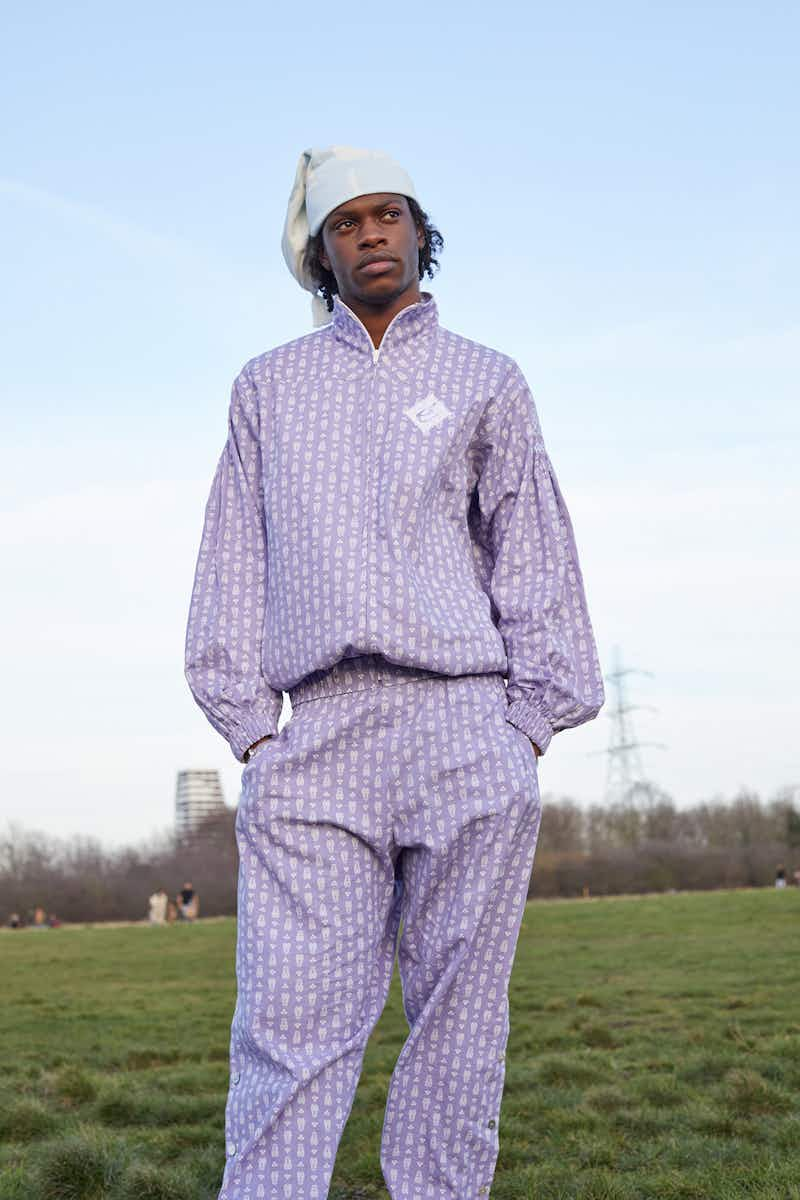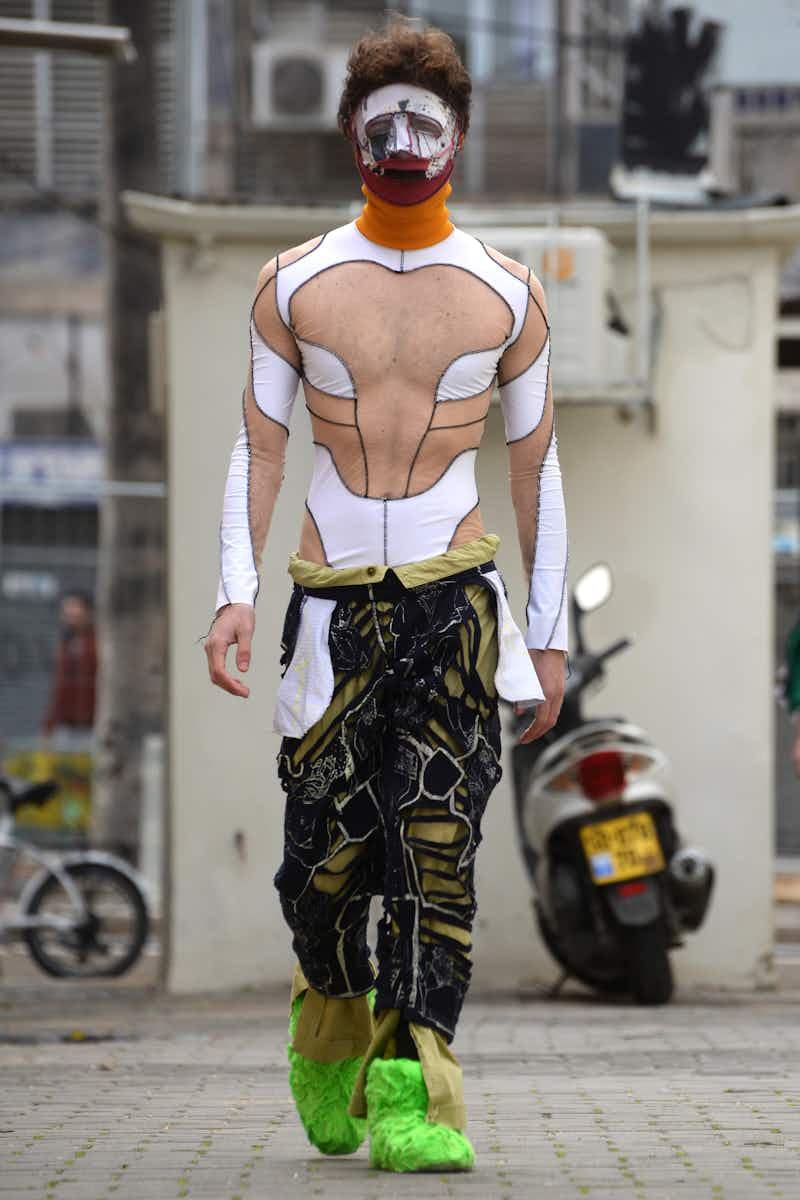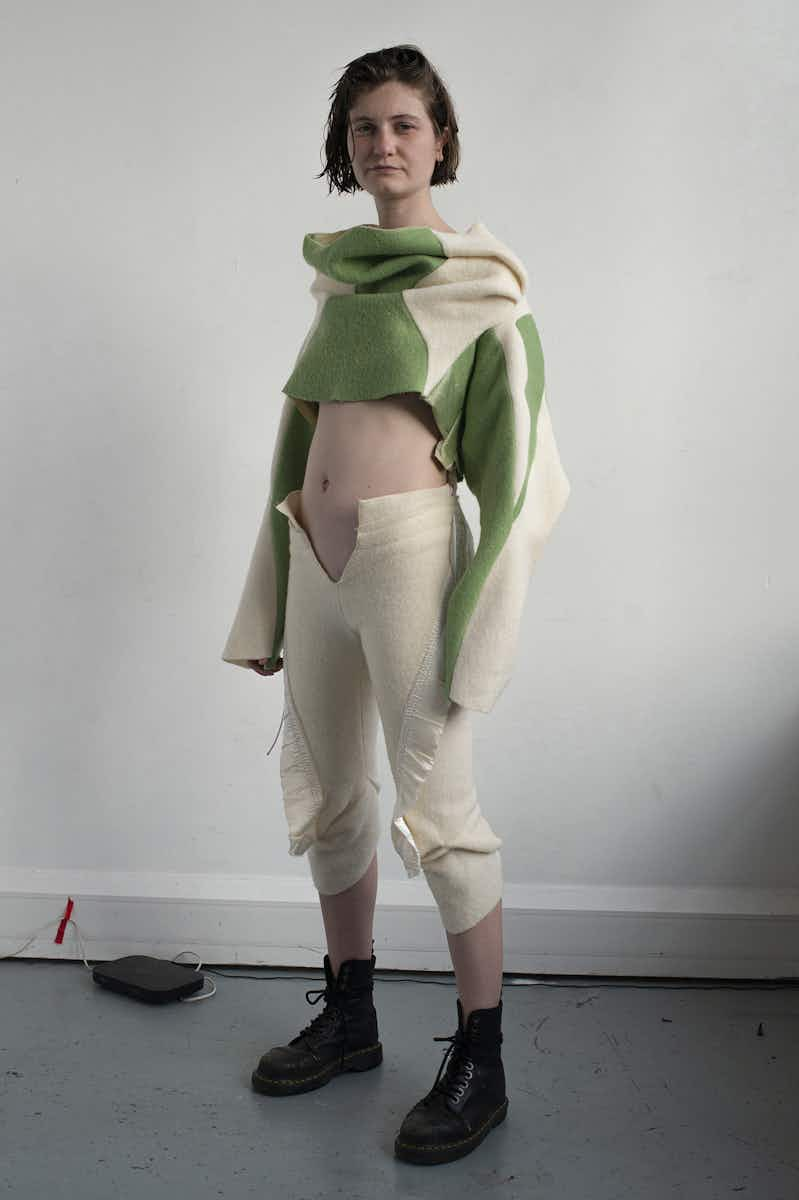 Daniela Meichelböck, womenswear designer and recipient of the DAAD Scholarship, studied people waiting for a collection rife with subtle, personal details encapsulating the most mundane of activities. In a year of waiting – for new government guidelines, for freedom, for the end of lockdown – Meichelböck's use of wool, cotton shirts, hunched overcoats and blazers is a comforting antidote to a collective feeling of loss – a hug of sorts.
A standout? Jimmy Howe. Since his BA reveal in 2019, where the menswear designer sent his boys down a runway in teeny-tiny cycling shorts, crop tops and bollock-wincing trousers, Howe – the recipient of The Grand Prix LVMH Scholarship and The British Fashion Council MA Scholarship – has been embarking on a one-man-mission to deconstruct traditional masculinity. The toxic kind. What Howe proposes is ​"men who care". Out with machismo, in with environmental altruism and selflessness. His collection, then, makes men uncomfortable, embarking on a world unknown in ​"feminine" palettes and, again, the teeny-tiny shorts. Like a psychedelic hit to the system, Howe's rationale is a sobering reminder that it's time for men to give a shit. ​"Emotional responsiveness makes men uncomfortable as they fear the prescriptions of their masculinity would unwind," Howe writes in his collection's notes.
This year, the winner of the L'Oréal Professionnel Scholarship award was given – a first – to two students: Sól Hansdóttir and António Castro. ​"The uncompromising commitment to their craft, artistic gesture and ultimately their vision are the reasons which see them sharing this year's award," writes MA course leader Fabio Piras. And what a fitting end, to what is hopefully the first and only CSM MA year group to work and graduate within the four walls of their bedrooms. But if anything, this presentation shows not only the communities that have been built in the past year, but also the resilience of emerging talent – even a pandemic can't stand in their way.
To coincide with the graduate collections, photographer Anna Fox has released a photobook, Blink, presenting a year-long documentation of the student's final MA year at Central Saint Martins, available to purchase from machine‑a.com. All proceeds will be donated to the university.

More like this