Jerry Lorenzo's Fear of God is taking west coast fashion to the world
The Los Angeles-based designer on his seventh collection that's navigating the brand into a new luxury space, while transcending flash in the pan trends.
Jerry Lorenzo's grunge-meets-hip-hop-meets-Rodeo-Drive luxury clothing label, Fear of God, is heavily influenced by its surroundings. ​"It's the California lifestyle," he explains over the phone from his home in Los Angeles. ​"Everyone here tries extremely hard to look like they're not trying."
"The pace here is so different, there are not a lot of classic nine-to-five jobs. You've got actors, directors, stylists, designers, creatives and their days are super fluid. You've got to have a wardrobe that allows you to move in and out of a lot of different situations. It's not like you're just dressed for the office all day. So it's about providing solutions that allow people to work out in the morning in a T‑shirt and throw a blazer over it for a lunch meeting – and it all still works."
With seven years of Fear of God and an Essentials offshoot under his belt, Lorenzo's latest solution – titled Seventh Collection – taps into previously unchartered territory: new luxury categories that span knitwear, tailoring and suiting, each influenced by the self-taught, Kanye West-approved designer's personal style evolution. It's a collection that marks the label's transition into a new elevated space, one that's acutely in tune with its legacy.
For Fear of God's previous six collections, all products (outside of the footwear category) have been made entirely in Downtown LA.
"I've been pretty proud of what we've been able to do and the way we've expressed American luxury through terrys and jerseys and the things that I think we do best in America and locally in Downtown LA," Lorenzo explains. ​"I've always had a desire to play with tailoring. But because of the magnifying glass and spotlight that's on us, and the responsibility we have, we have to do it at the highest level," Lorenzo explains. ​"So it just took time to get those relationships in place."
And so Fear of God's Seventh Collection, as shown in the video below, has involved two years of legwork finding experts around the world.
Was this always the long term game plan for Fear of God? Or was it a more intuitive process that manifested itself during the evolution of the brand?
"I think a bit of both," replies Lorenzo. ​"I've always seen what we're doing and building within Fear of God as a perspective that could live through any category, whether that's a performance basketball shoe with Nike or a suit within a Zenga collaboration."
Lorenzo's perspective is one that considers luxury, sophistication, comfort and an effortless aesthetic in equal measure. ​"It's in the shape and the proportion," Lorenzo says. ​"It's really a holistic approach to every piece – from the fabric that gets chosen to give you the right volume, to all the small nuances of how to make something feel comfortable but still considered."

Fear of God has long prided itself on proportion and fit. But there's a lot more to what Lorenzo does than simply cutting an oversized tee. ​"If you have a generous shoulder, you don't necessarily want a long sleeve because it starts to look sloppy," explains Lorenzo. ​"We edit or play with the shapes so that they feel modern and considered, not just oversized. It's like, how do we consider and contemplate it so that it feels like thought out luxury, not just something that's too big for you?"
Lorenzo is the first to admit that so much of what he does with Fear of God is based on his own tastes. ​"I mean, it's how I want to dress right now. So I'm betting that the other guy that's following me is having the same issues I'm having, where he wants to dress up a little bit – but what does that look like?"
"How does he maintain a similar proportion and a similar shape and attitude as he does in his denim and his hoodie? How does that triangulate to some of these sophisticated pieces that keep him in the same proportion, so he doesn't look like a totally different guy?"
With these questions come challenges, but it's all in a day's work for Lorenzo, guided by one overarching principle: ​"how to enable my customer to feel like themselves – to give them the freedom to be what they want to be and speak what they want to speak, but still stay sophisticated."
So which pieces from the Seventh Collection is Lorenzo wearing on repeat?
"Oh man, they're all my kids. I like them all, honestly. We've got a lapel-less blazer that feels kind of like a cardigan – that I love. And we've got more of a generous shoulder on a California blazer that feels like the new shirt-jacket proposition."
"They are all different and they all have a different use for me in my closet. But everything from the sweatpants, to the vintage feel goes through a vigorous and considered wash process, so that when you're putting on a washed vintage hoodie next to a suit, you don't have all this newness. You don't look like you just walked straight out of Dover Street Market."
The enduring appeal of Fear of God is immortalised right there. As a label that transcends flash in the pan trends, the world that Lorenzo has created allows customers to build upon their wardrobe season upon season without changing too many gears.
Likewise, Fear of God's approach allows for authentic brand messaging. In June, in response to the killing of George Floyd and the Black Lives Matter protests, Fear of God released a nine-brand t‑shirt collaboration – featuring Off-White, Pyer Moss, Union, Noah, Awake, Just Don, Denim Tears and Melody Ehsani – with 100 per cent of profits donated to George Floyd's daughter Gianna Floyd's fund.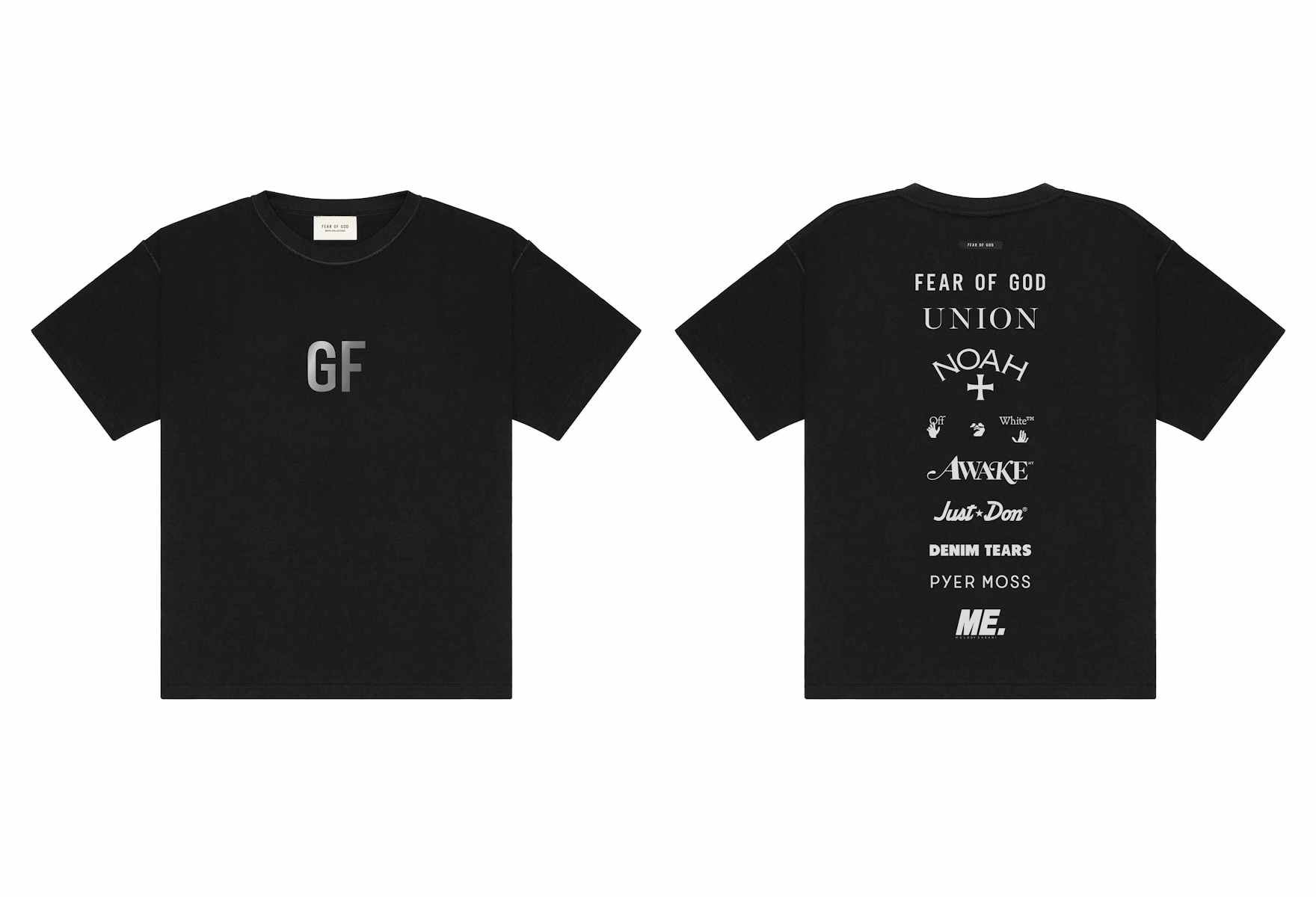 "I like to think that we're neutral to time and trends. Whether it's clothes or social injustice, we've never provided a product that's anything less than honest," Lorenzo says. ​"In terms of social injustice, I'm proud of the diversity of our office and I think that our product and our office reflects our values. Our values haven't changed. Our history is there, this is the type of brand we've always been."
As for what's next, there's a second Fear of God X Zenya collaboration in the pipeline which is – like most things – delayed due to Covid-19. ​"We're just trying to find a way that allows us to work in a less hands-on way – and I'm a hands-on guy," Lorenzo says, before expressing his distaste for designing and directing via zoom.
But despite the obvious obstacles, Lorenzo is feeling optimistic. ​"I'm happy to be home for a while," he confirms. ​"Looking on the bright side, I haven't missed a plane one bit!."
The Seventh Collection will be available on fearof​god​.com from 21st August

More like this