Palace AW21: Garfield, cool camping and an EU salute

And loads more! Get in line! This Friday!

Everywhere you go, cool people look like they're going camping. Honest. At the pub or ASDA, from Land's End to London, you can spot them a mile off, identifiable by Gore-tex trousers, hiking shoes, some sort of windbreaker, a couple of rollies, half a smile and grubby fingernails.
Get the look and go camp with Palace​'s AW21 drop this Friday.
They've got it all this season – to keep you warm, dry and looking really, really good. There's Big Tech in Palace's technical wear, with a Gore-tex jacket and trouser set in purple. There are also shell jackets kitted out with white full-zips and trousers with cords, worn with a sleeveless fleece printed with actual trees (camp). And in a sentimental smooch to Muvva Nature, there's a scenic print on a jumper of a field, mountain and some fir trees, like a postcard you'd send your loved one. Wish you were here, nan x.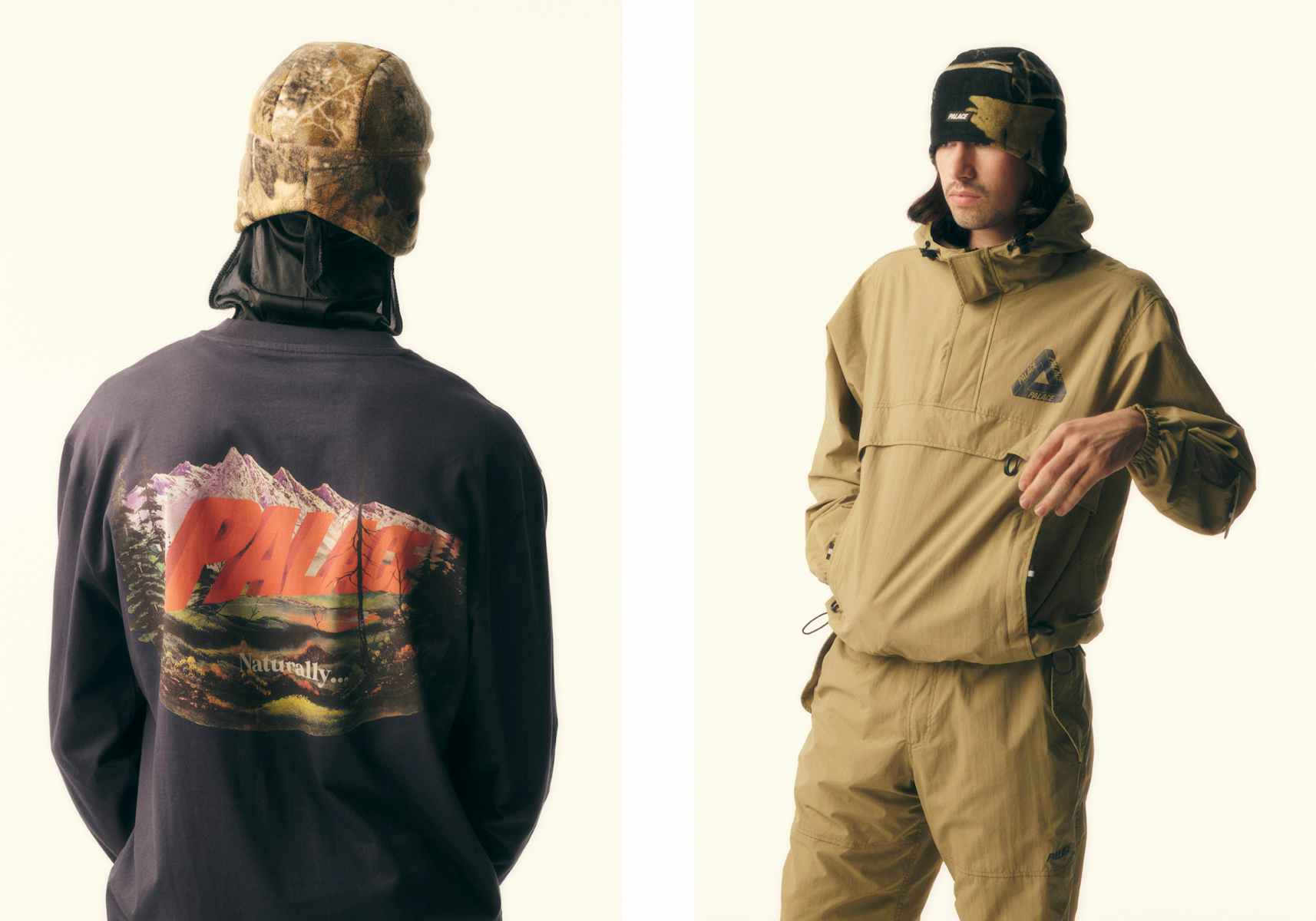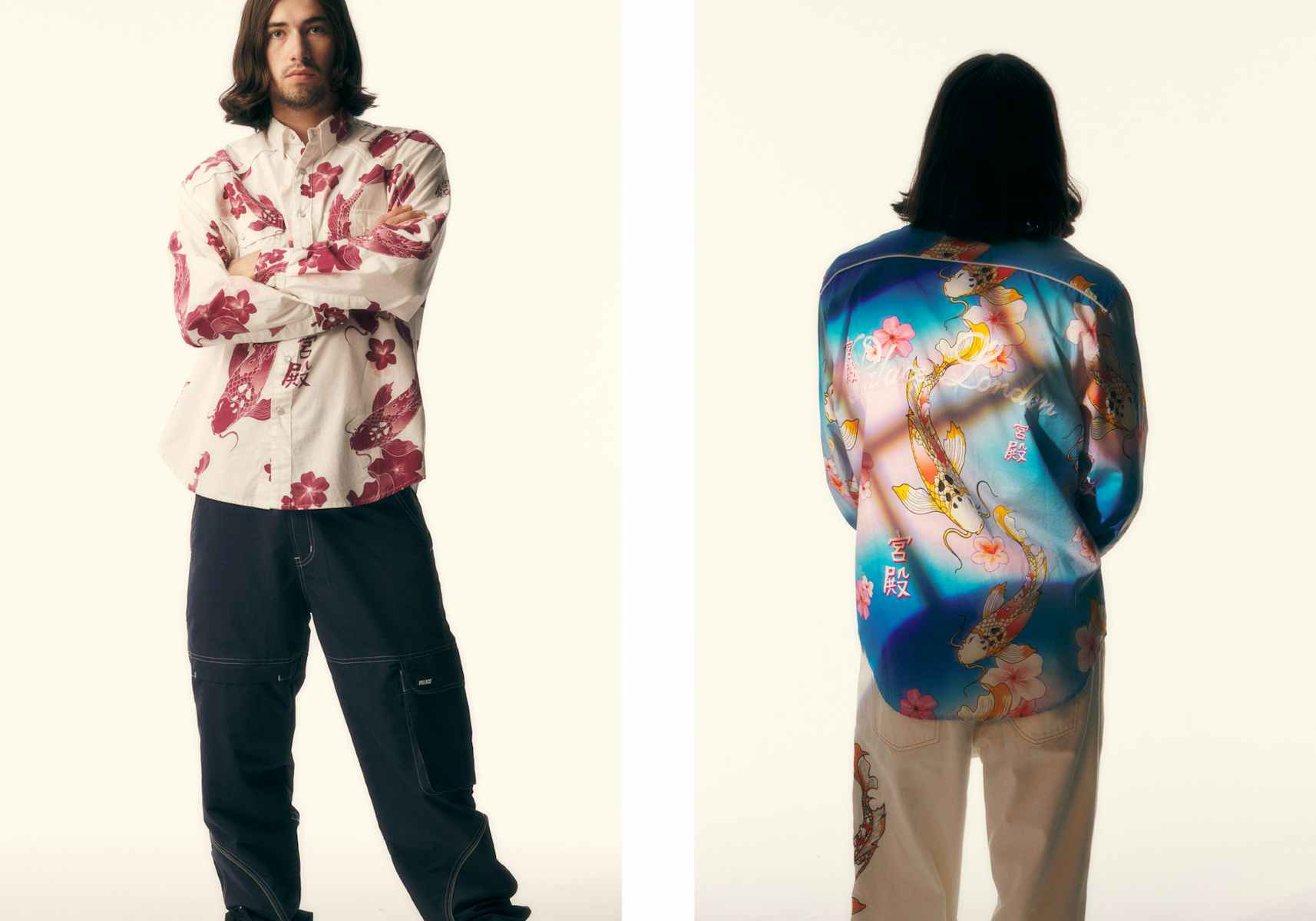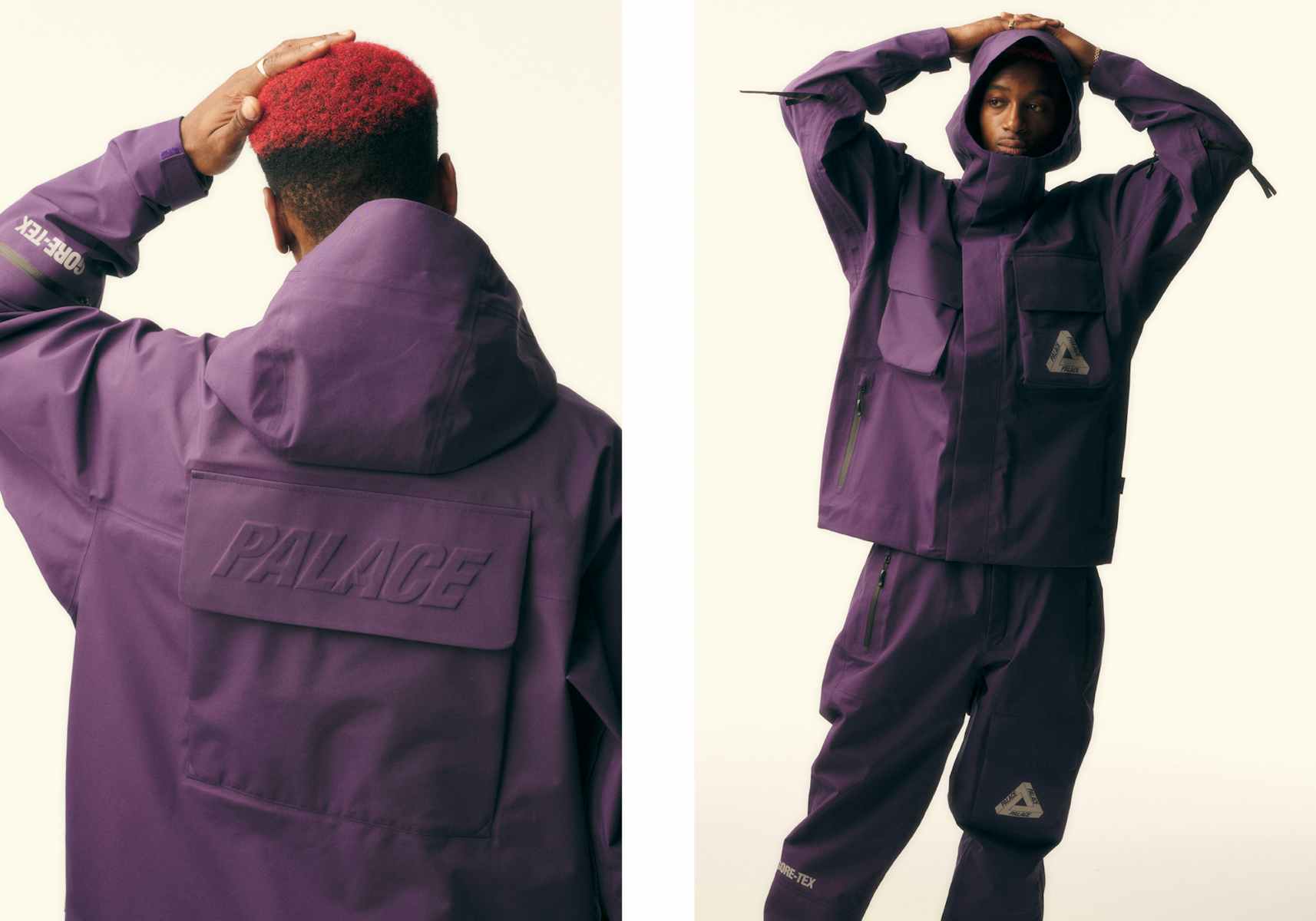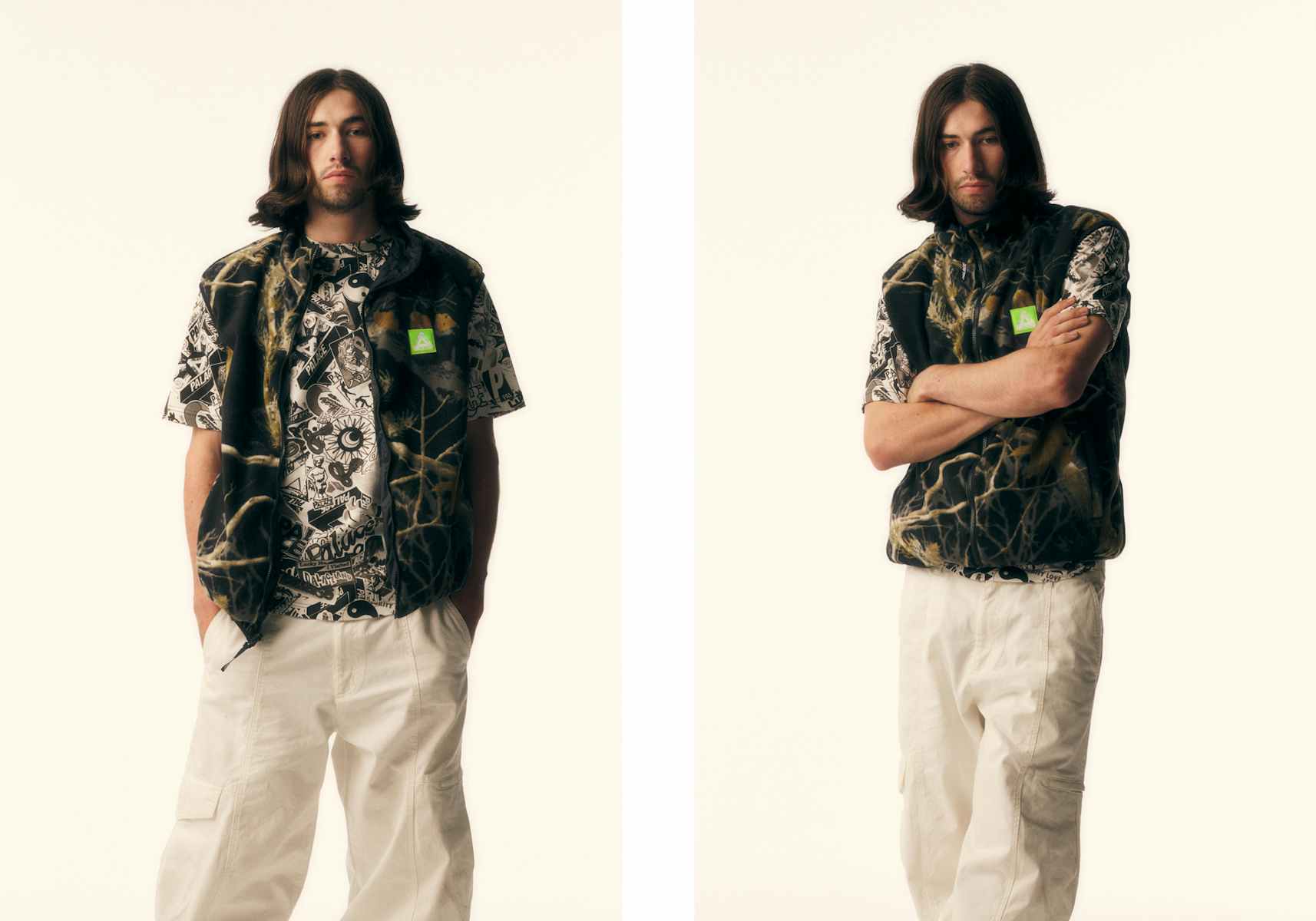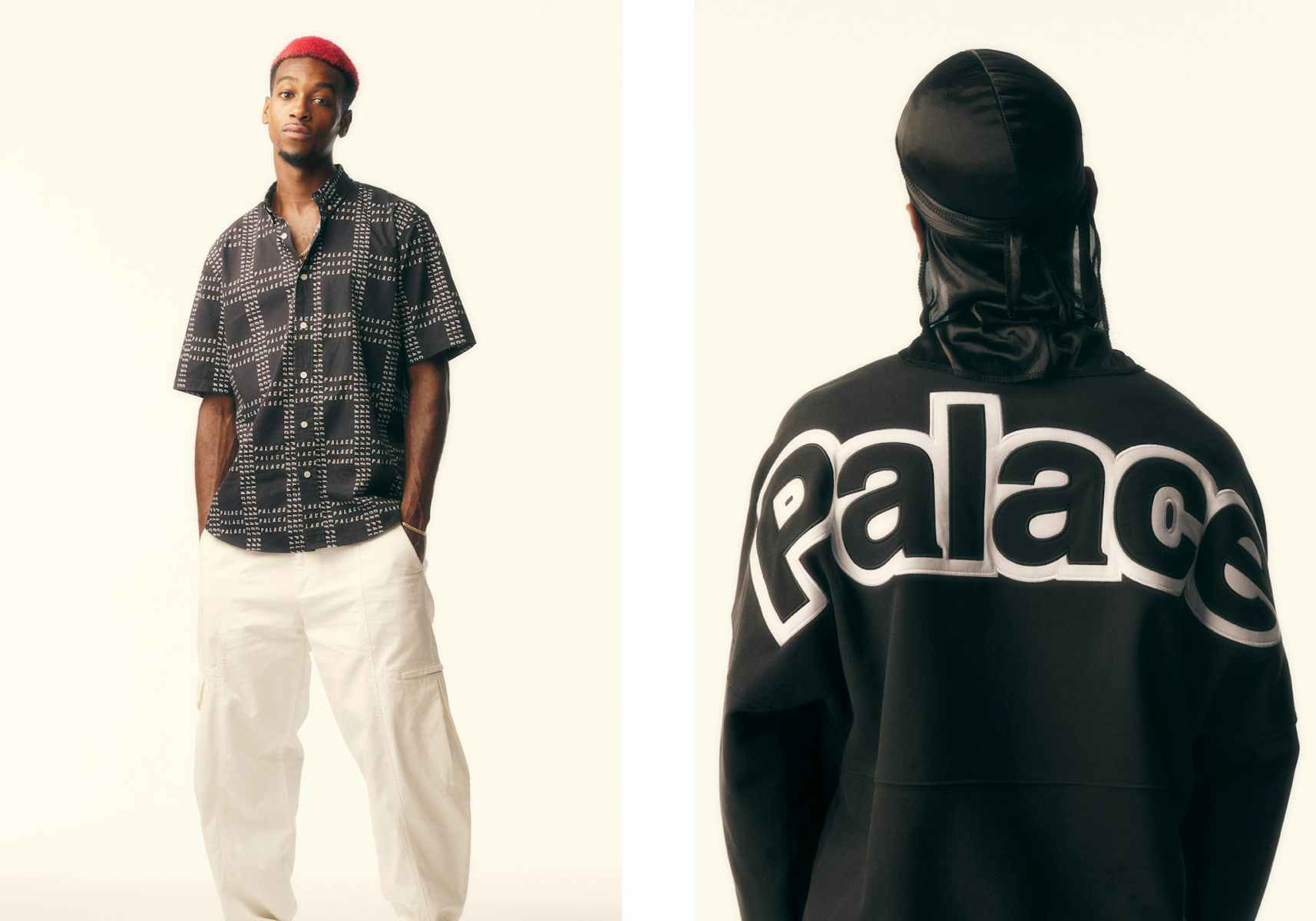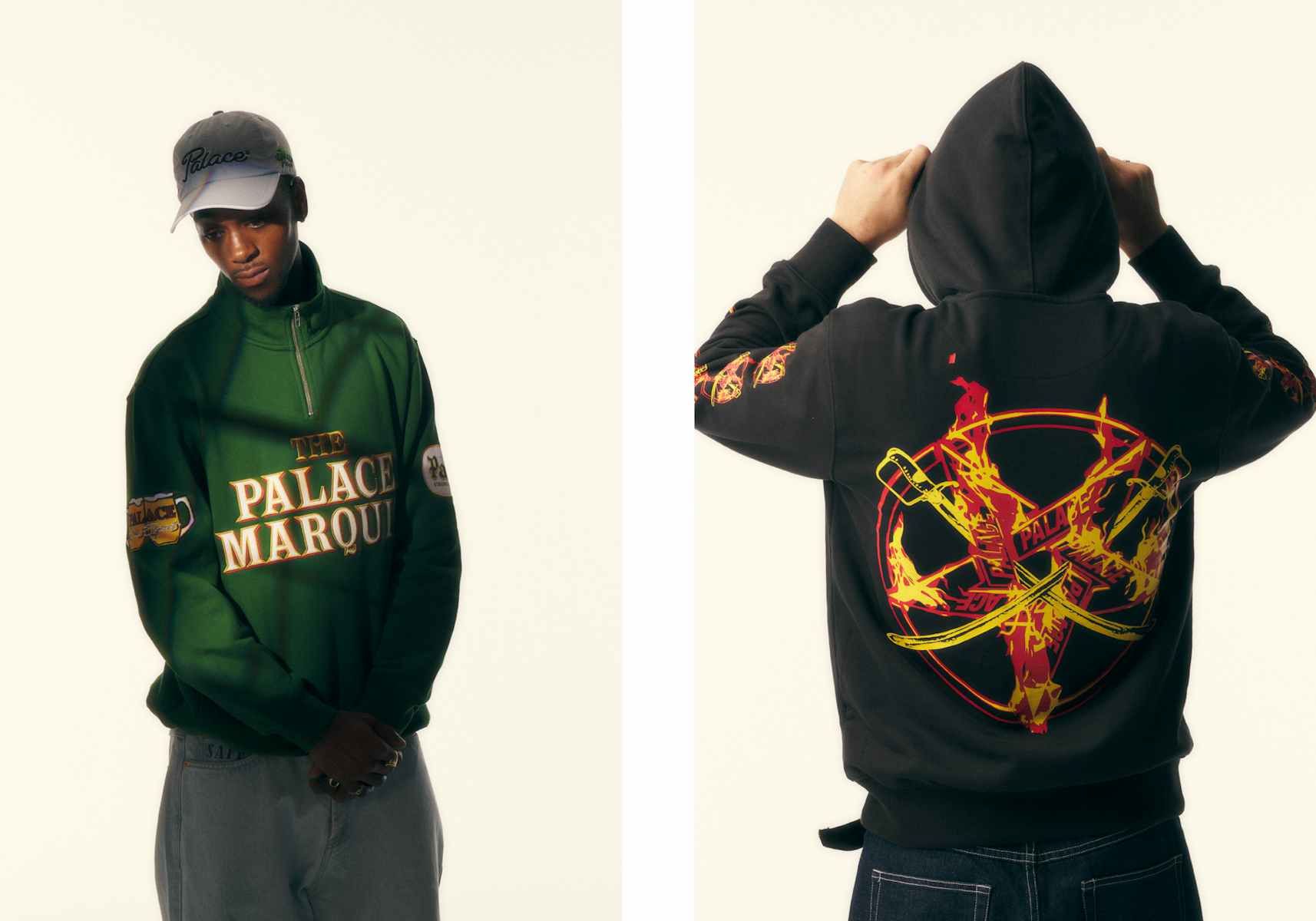 To commemorate Palace's favourite activity after, er, skating, the brand has also made its very own pub, The Palace Marquis, and stitched a logo of it on a half-zip fleece, to be worn as you enjoy a sweet, sweet pint of Palace Artois. Mwah.
The sporting activities don't end there, my friend. There's Palace football jerseys, a baseball shirt in grey jersey, a long-sleeve ice hockey top and even a cricket bat and ball, all to help you look really active without doing anything at all.
Some best bits include a koi carp printed onto dark denim, a hoodie and a shirt, sticker pack-printed jeans, a furry monster smoking a spliff on an orange T‑shirt and big, big logos stretching from one shoulder aaallll the way to the other.
For the skate brand's latest collaboration, the last being Mercedes AMG, Palace has snatched up the ginger lasagne-eating cat Garfield, putting him on an embroidered shirt, work pants, caps, bucket hats and T‑shirts, plus some plush stuff to fill your stinky empty flat with. Think a Garfield martini glass and a cuddly Garfield reading a mini Palace mag, boxed up and everything, looking really cute.
In a salute to the European Union (never forget), Palace has also designed a crew-neck jumper with the starry flag – one star is missing for the UK, replaced with a P.
We love EU, we do. 🇪🇺

More like this