Fancy a cuddle? Get to know Bears Who Care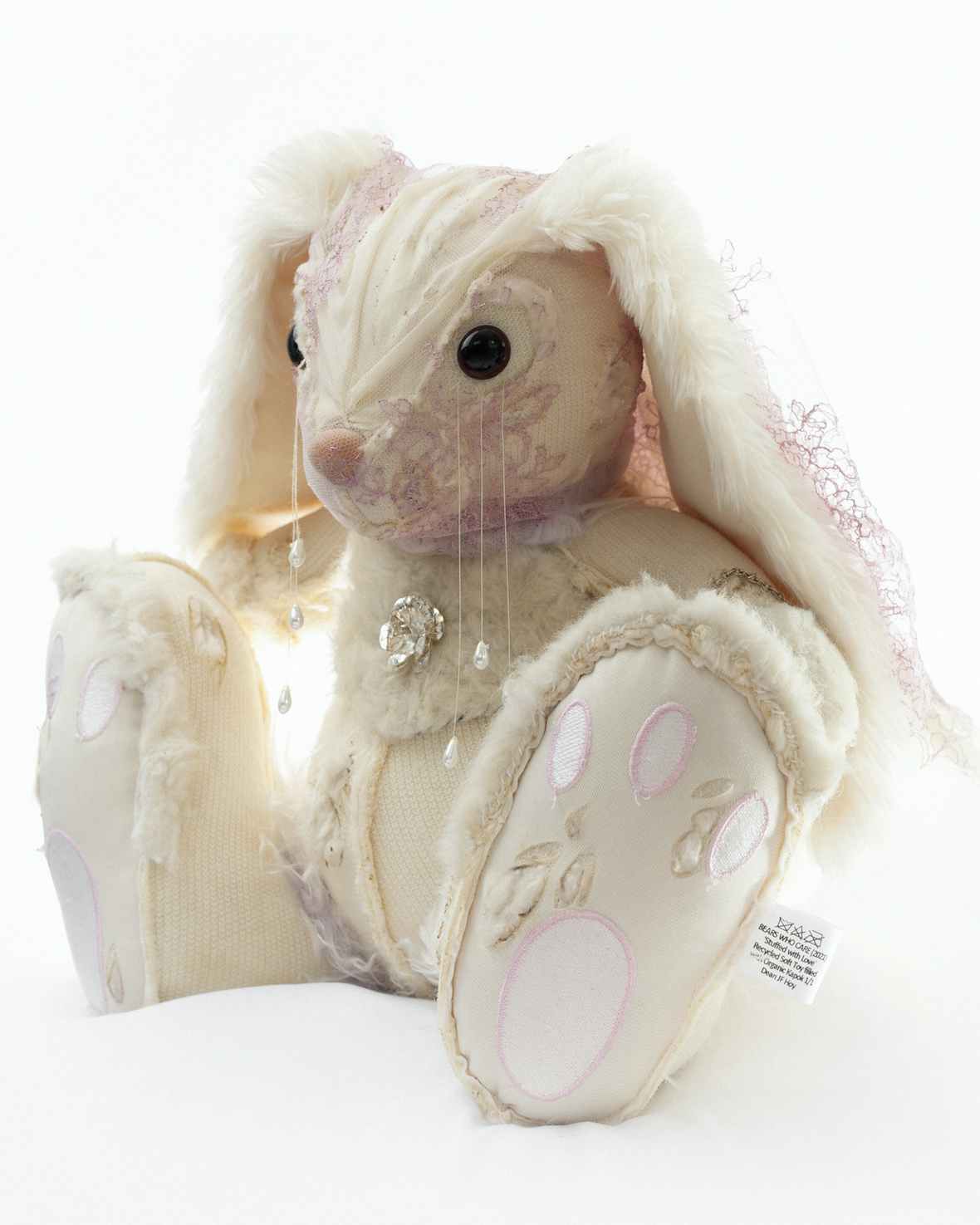 Photographer and filmmaker Dean Hoy's soft-sculpture project brings discarded teddies back to life with a transgressive touch. Does this spell a second coming for softies?

When it comes to his visual style, photographer and filmmaker Dean Hoy is all about the hyperreal, creating images with colours and contrasts so sharp they almost burst through the screen. Over the last couple of years, though, alongside commercial jobs and personal projects, south London-based Hoy has been trying his hand at something a little more crafty.
While most people picked up knitting needles and started hand-tufting rugs over the pandemic, he took his lifelong fascination with teddy bears and plush toys, turning it into his very own art project. The result is Bears Who Care, a collection of DIY soft sculptures handmade by Hoy, often turned inside out and sewn back together, lightly burned and embellished with faux fur, wrapped in lace, or dripping in pearls and diamanté studs.
"I wanted to make something more tactile, which didn't necessarily belong online, as the outcome," says the 25-year-old, who was inspired by teddy bears often left by the wayside of London's streets, or more intentionally around cemeteries and charity shops. Bears Who Care is a way for Hoy to rescue these toys and give them a second life, turning something bleak into a pretty plush artefact.
"I was also reading Wild Ones [by Jon Mooallem]," he continues, ​"which talks about how the meaning of animals is ever-shifting depending on how much we care for them and how much they're a part of our culture. At the same time, all the forest fires were happening in Australia and everyone was talking about koalas in the press, alongside other animals that were left behind." This idea of human negligence is a theme that runs both throughout Bears Who Care and Hoy's practice.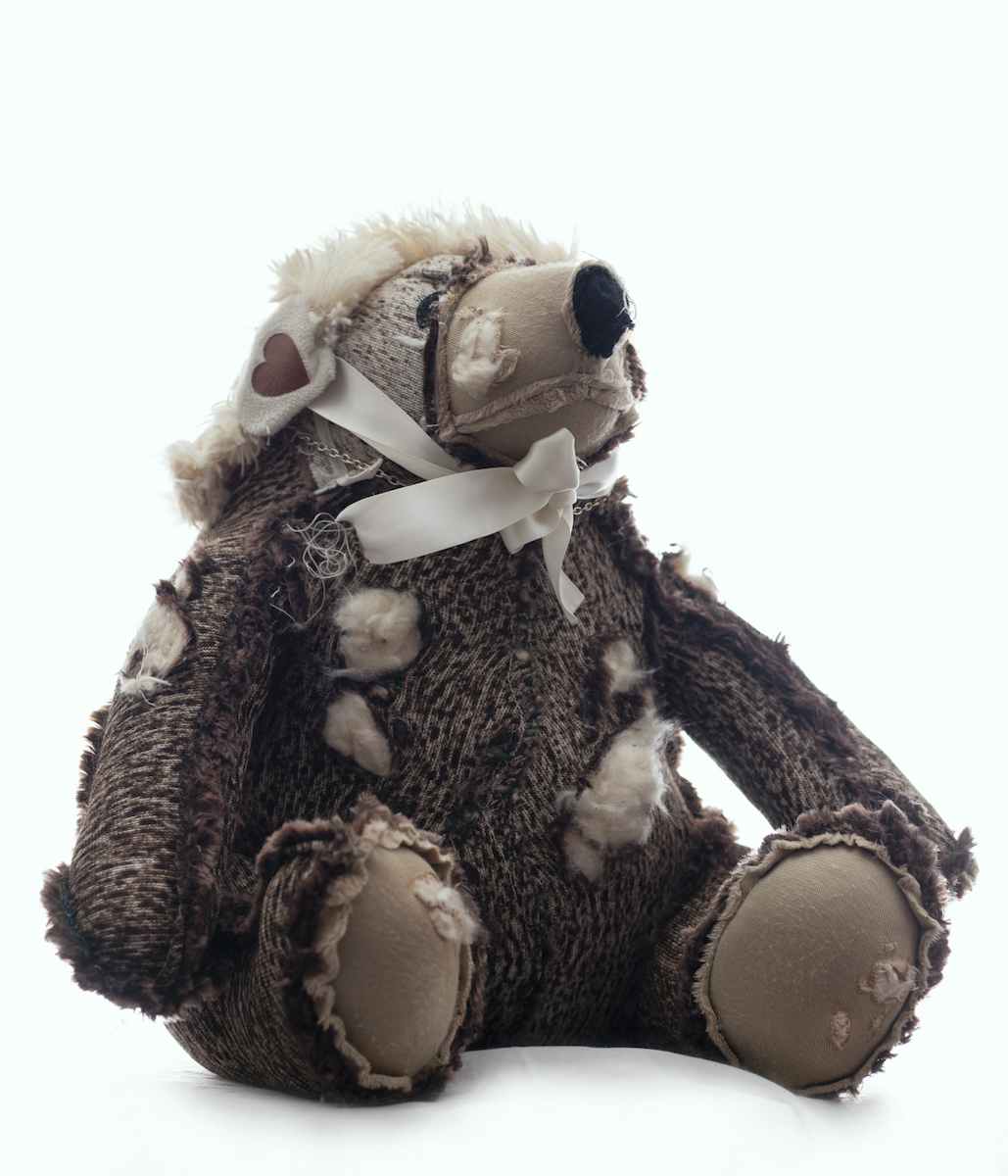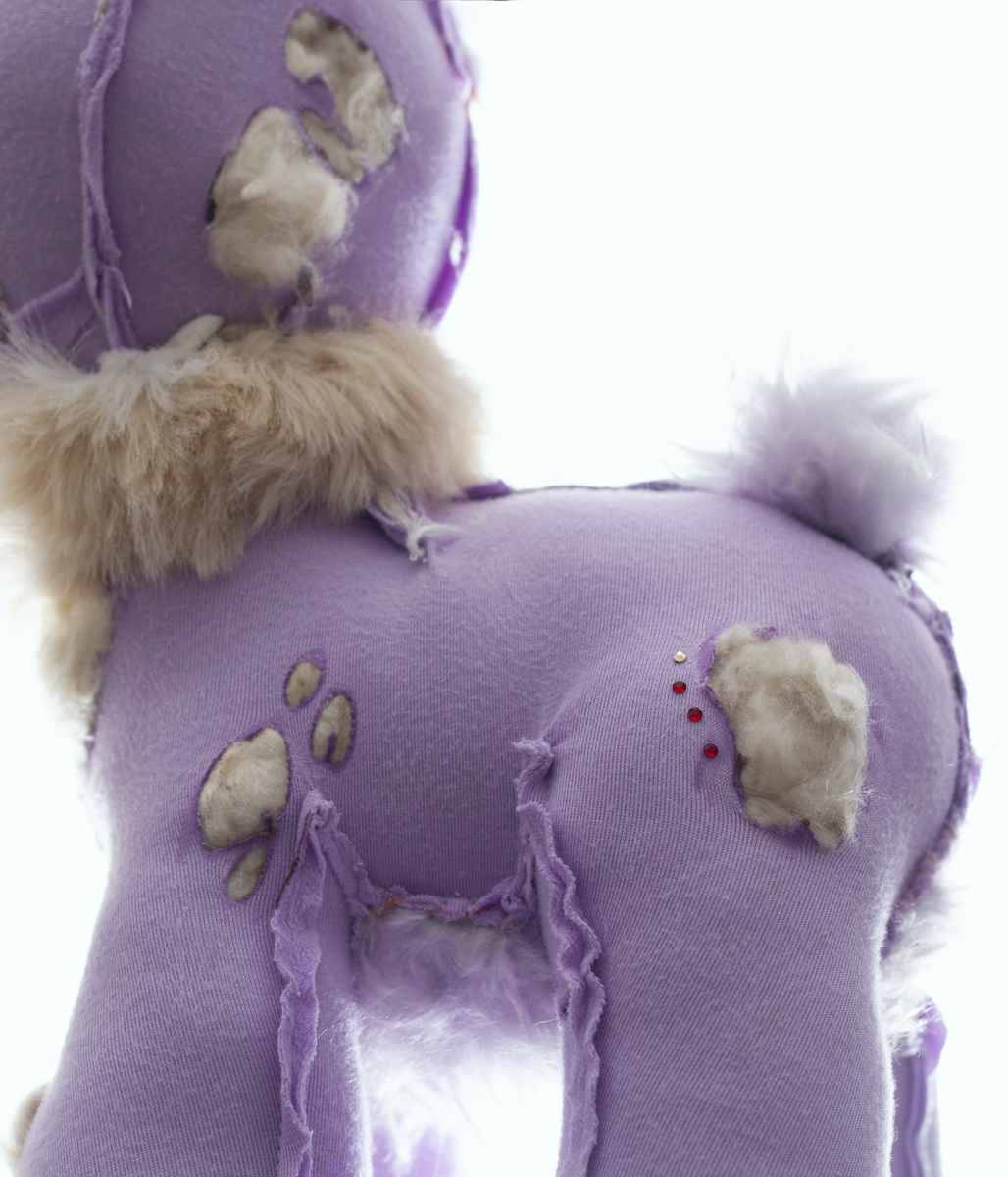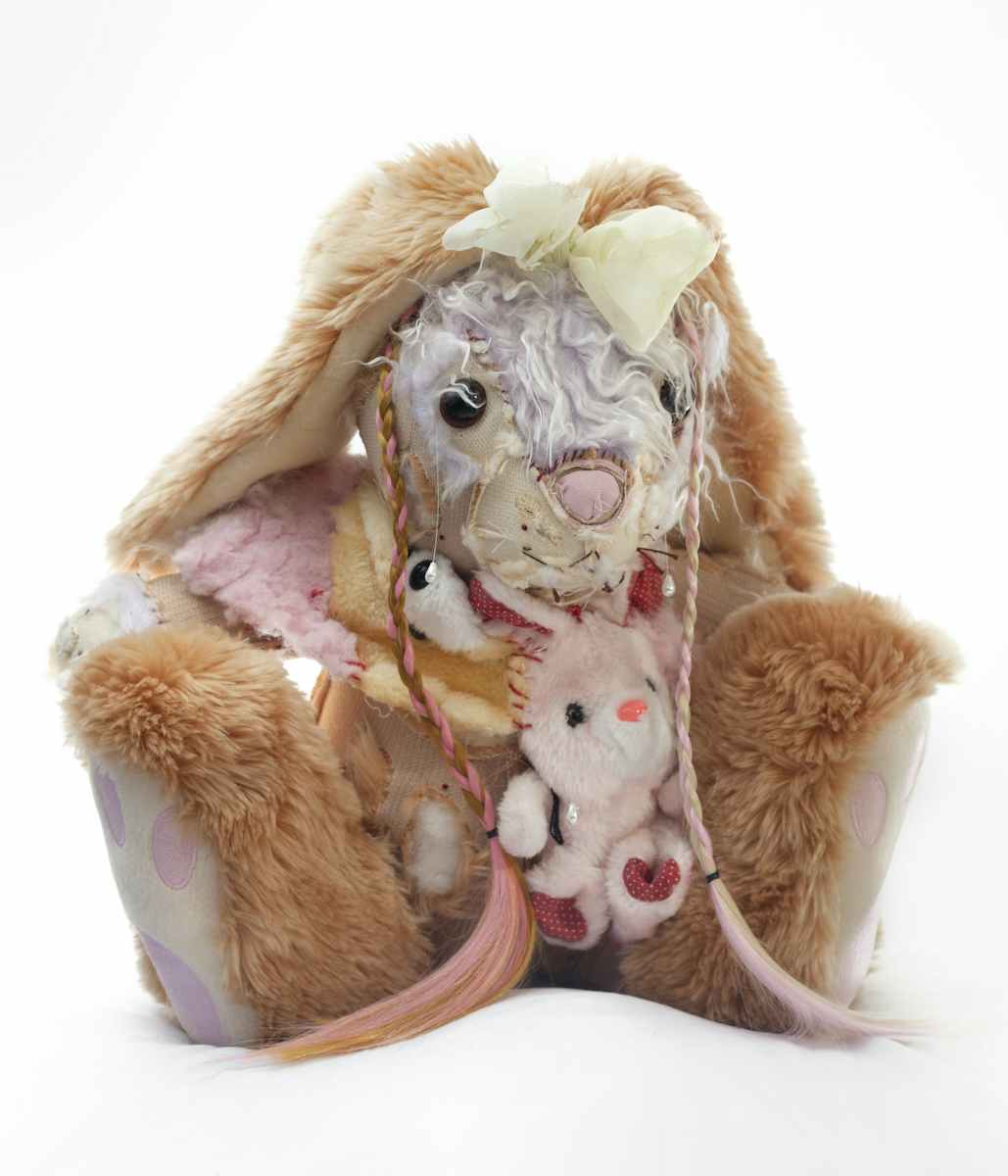 While he compares himself to Sid from Toy Story for a laugh, Hoy's approach to the project is much less sinister. Think of him as a wholesome toy surgeon giving new meaning to familiar, discarded items. ​"I want to put something good out into the world," he says, most often sourcing his bears from charity shops or eBay: ​"I really like it when they look a bit distressed, because it means they've been loved."
Hoy also points out that the term ​"teddy" actually refers to a bear-hunting trip President Theodore ​"Teddy" Roosevelt took in the early 1900s, where he refused to shoot a bear one of his men caught. Political cartoonists had a field day and the teddy bear was born. ​"We've always decided what animals survive, especially now," Hoy adds.
Historical context aside, what makes Bears Who Care all the more captivating is Hoy's subversion of something so twee, giving it a darker, slightly unsettling edge. ​"You always used to see pictures of bears on fire on Tumblr," he says. ​"It was that really emo, headphones-in-world-out vibe. I like those two extremes and I definitely lean into the cringe of that via the bears."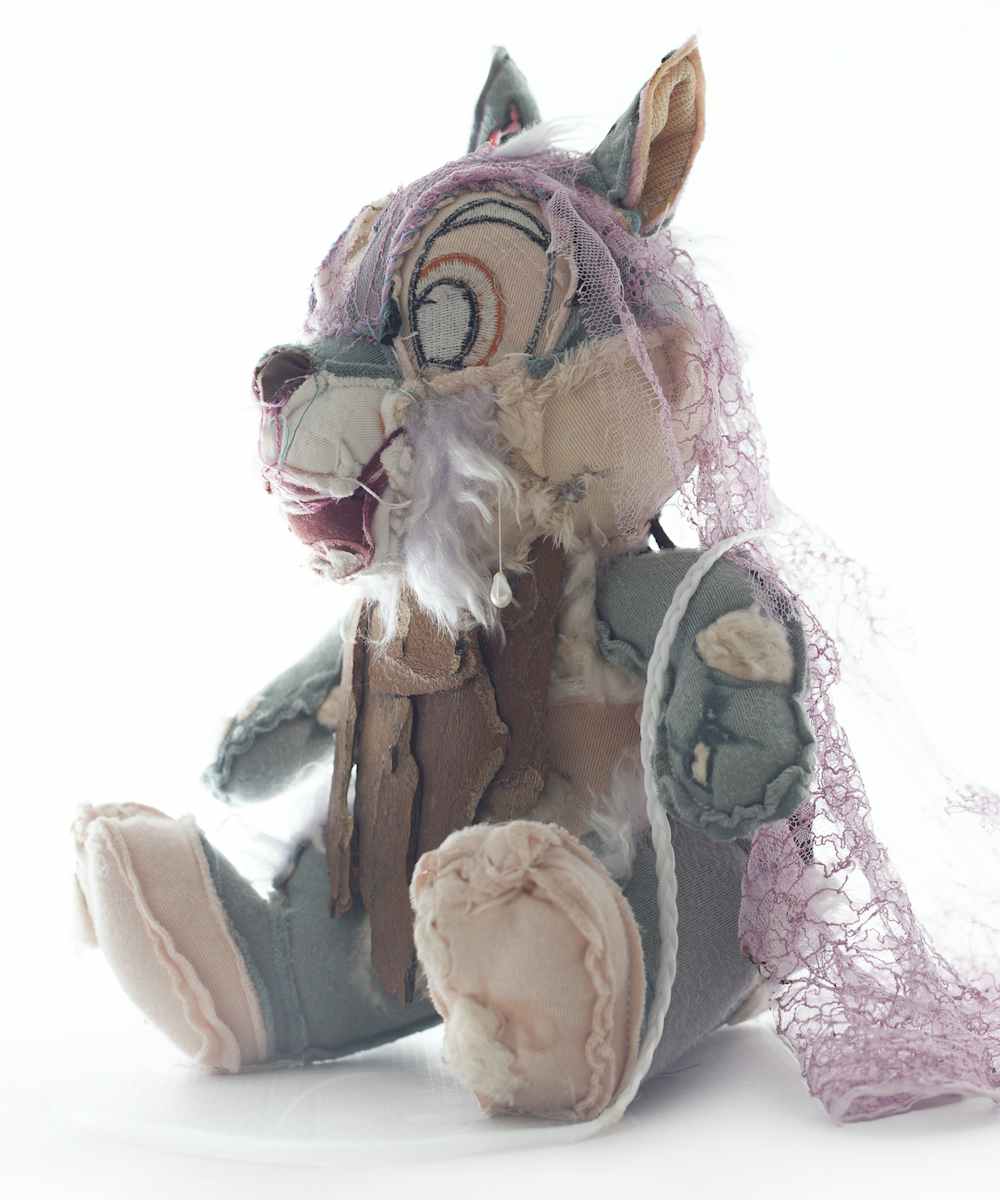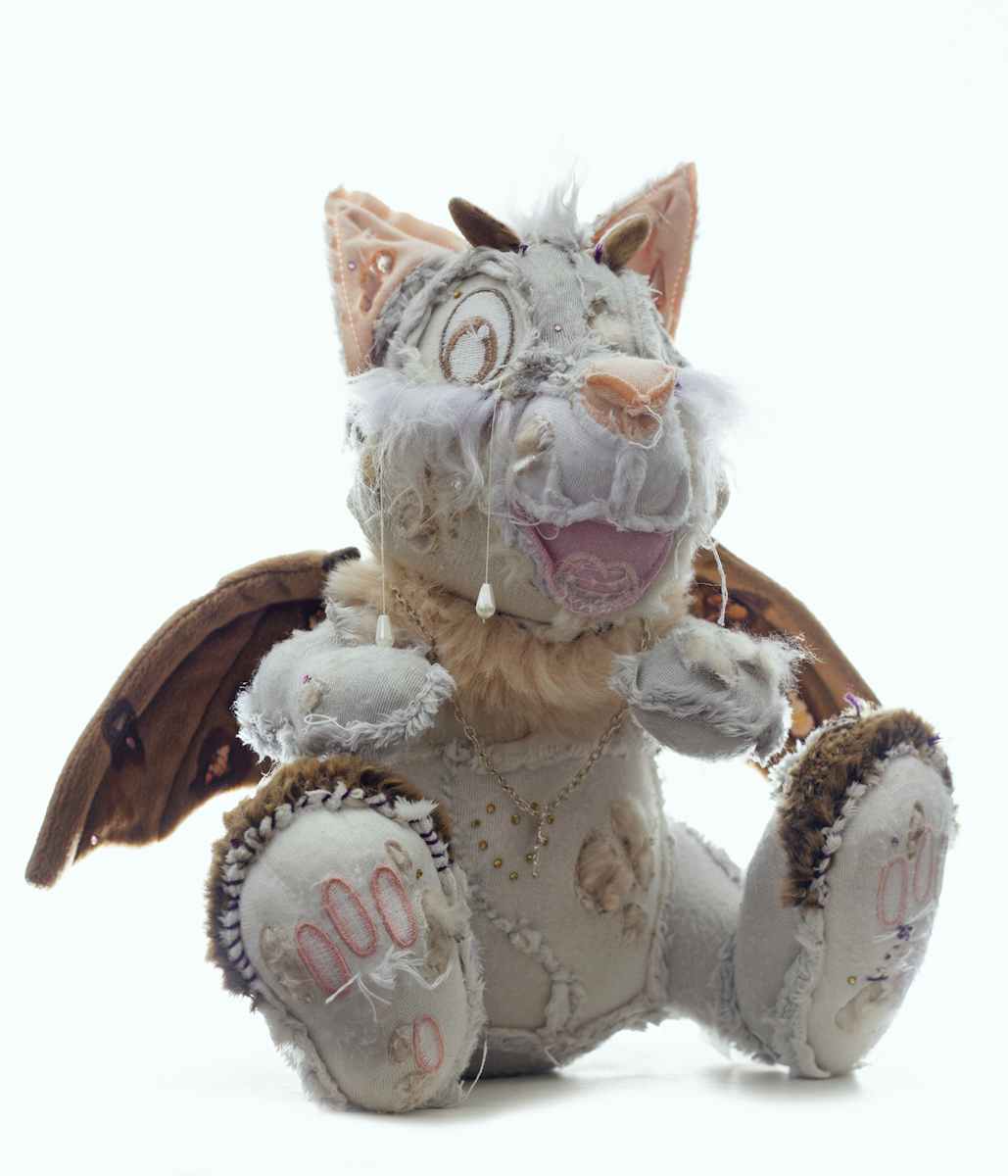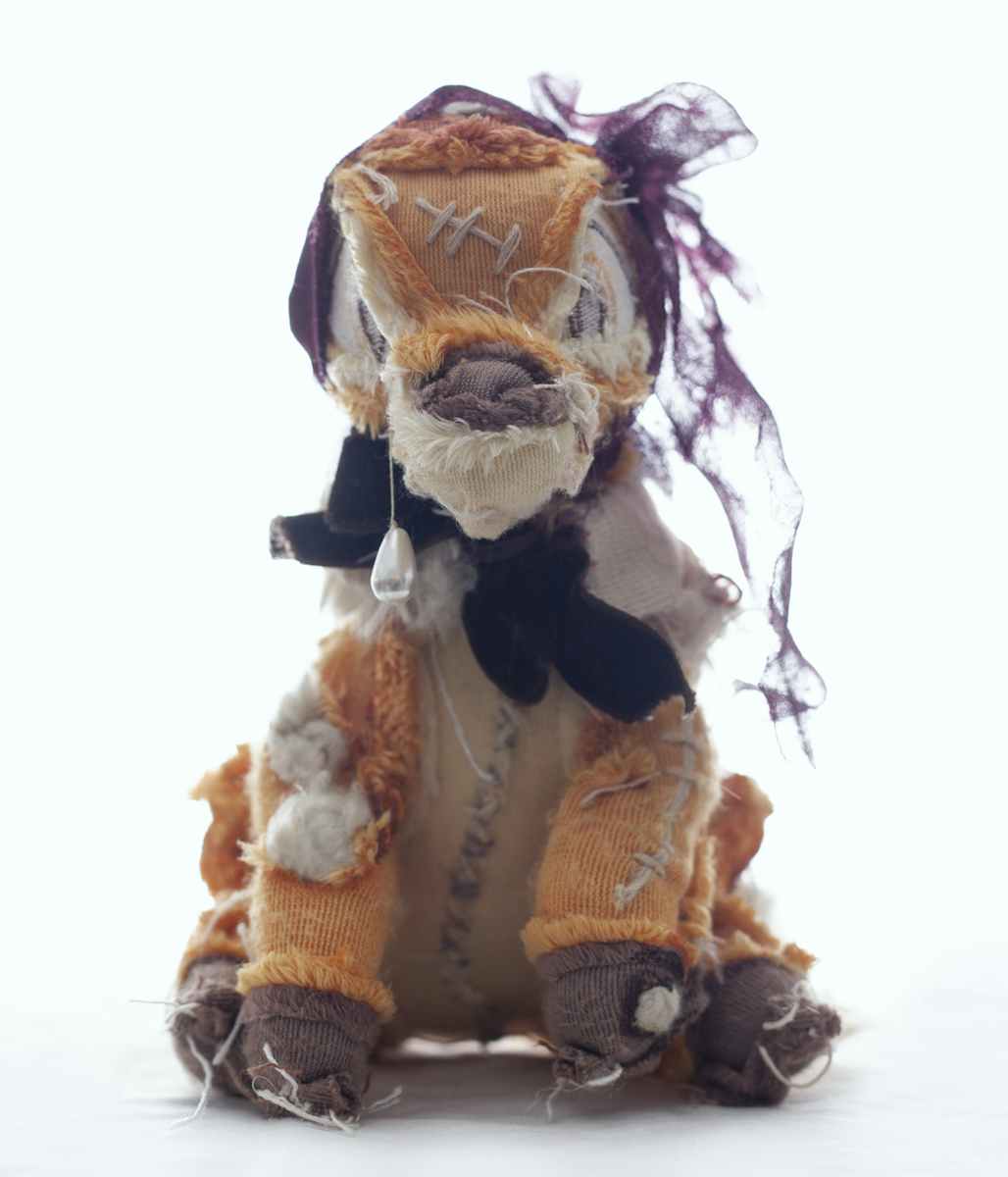 And Hoy isn't the only one turning to teddies. Heaven by Marc Jacobs is big on two-headed teddy bear paraphernalia (necklaces, cross-body bags, monograms, the lot) and New York-based brand Happy99 regularly releases anime-inspired plushies, while London art-therapy project Daddy Bears makes some of the most off-beat toys out there. All of these, alongside Bears Who Care, have helped fuel a mini teddy-toy renaissance, playing into angsty teen, nostalgia-infused style trends in the process.
"I've noticed that for sure," Hoy says. ​"It didn't totally go away, but it's come back in full force. The bears themselves – I think a lot of people didn't ever fully leave that era. I always go back to that and it definitely seeps into my work. I've always loved the images that came out of that sort of world."
For now, Hoy is busy making custom Bears Who Care for punters who relish the opportunity to have a cool new toy-slash-sculpture in their homes. ​"It's just cool to own," he says, ​"and I think designing your own toy excites a lot of people."
Bears Who Care is stocked at Kathleen (LA) and Fantastic Toiles (London)


More like this