Global culture calendar: October
A month packed full of stuff worth getting out of bed for.
October's a big one. The start of the month sees Regent's Park welcome Frieze Art Fair for its 16th consecutive year, while Tate Modern's latest Turbine Hall commission comes in the form of a mammoth fountain by Kara Walker. Elsewhere in the artworld: Bridget Riley's Hayward Gallery exhibition will brighten up your day, while Somerset House's 24⁄7 exhibition will provide you with an explanation for why you're so tired all the time.

This month's music events will take you far and wide – Birmingham, Bristol, Sheffield and Turin are all hosting knees-ups well worth the hangover – while film and album releases are aplenty. You're sure to be adding King Princess, Angel Olsen and 88Rising to your Autumn playlist soon. Meanwhile the most highly-anticipated film of 2019, Joker, finally hits screens on 4th October. So, as ever, our advice to you is to get your foot out of the door and go see some stuff. You might just learn a thing or two…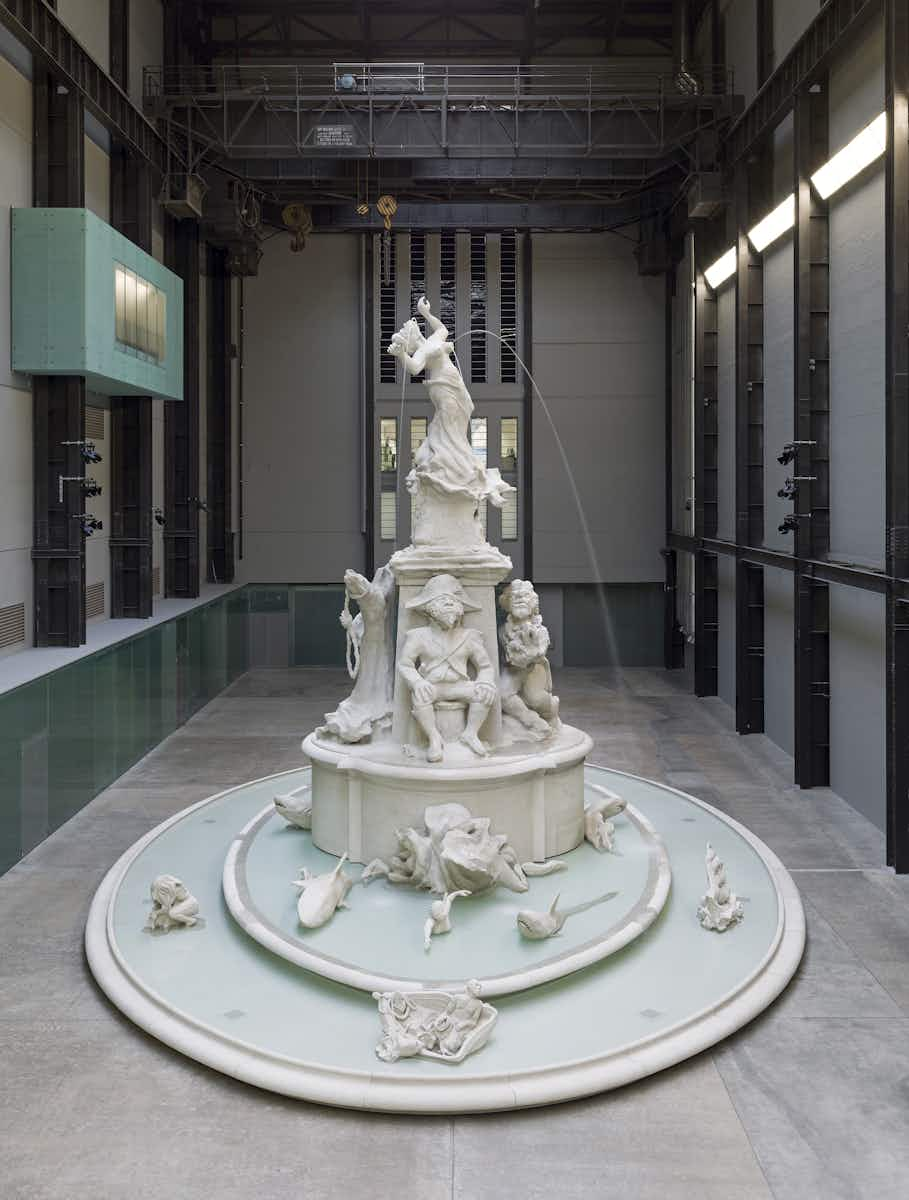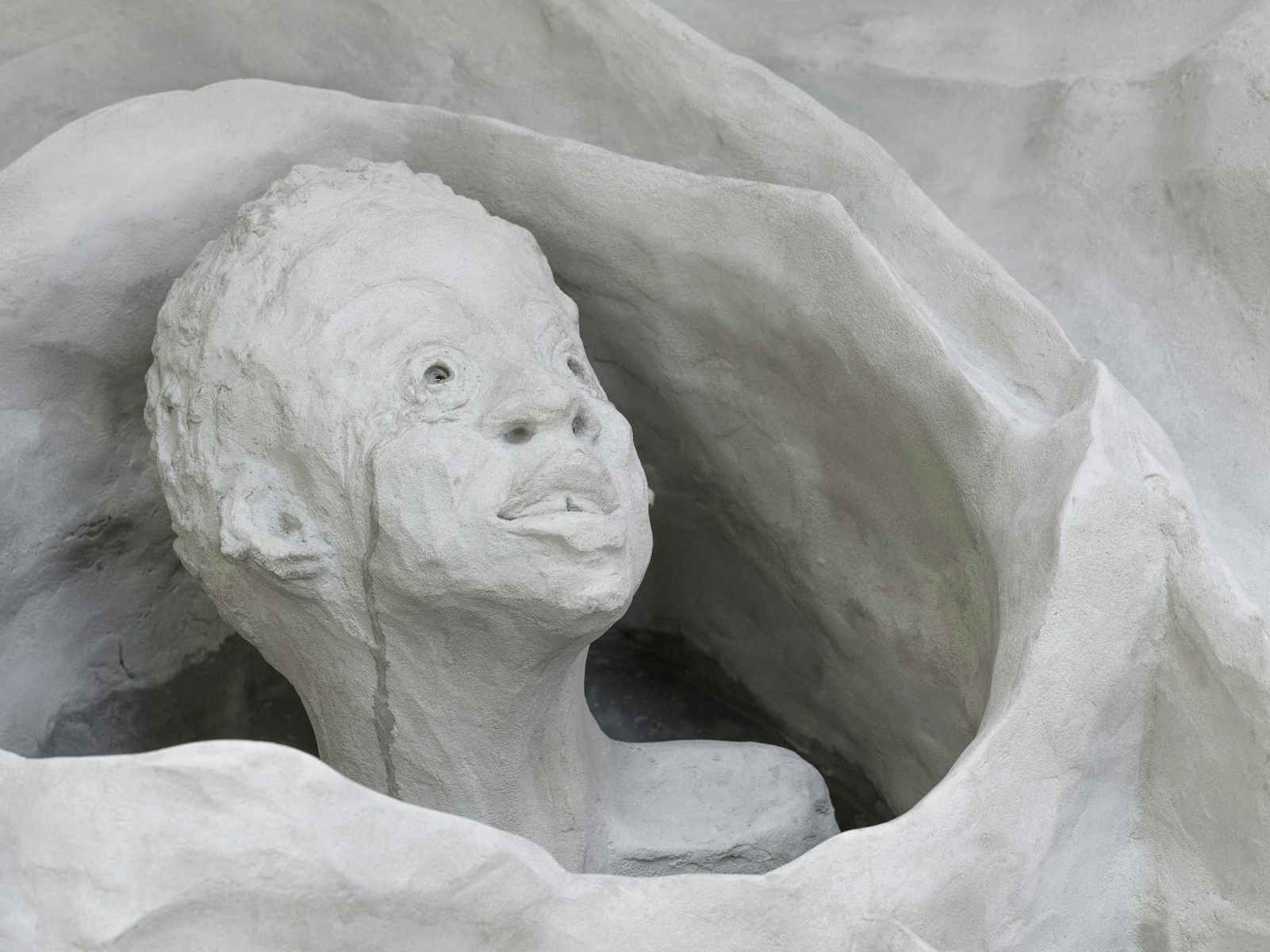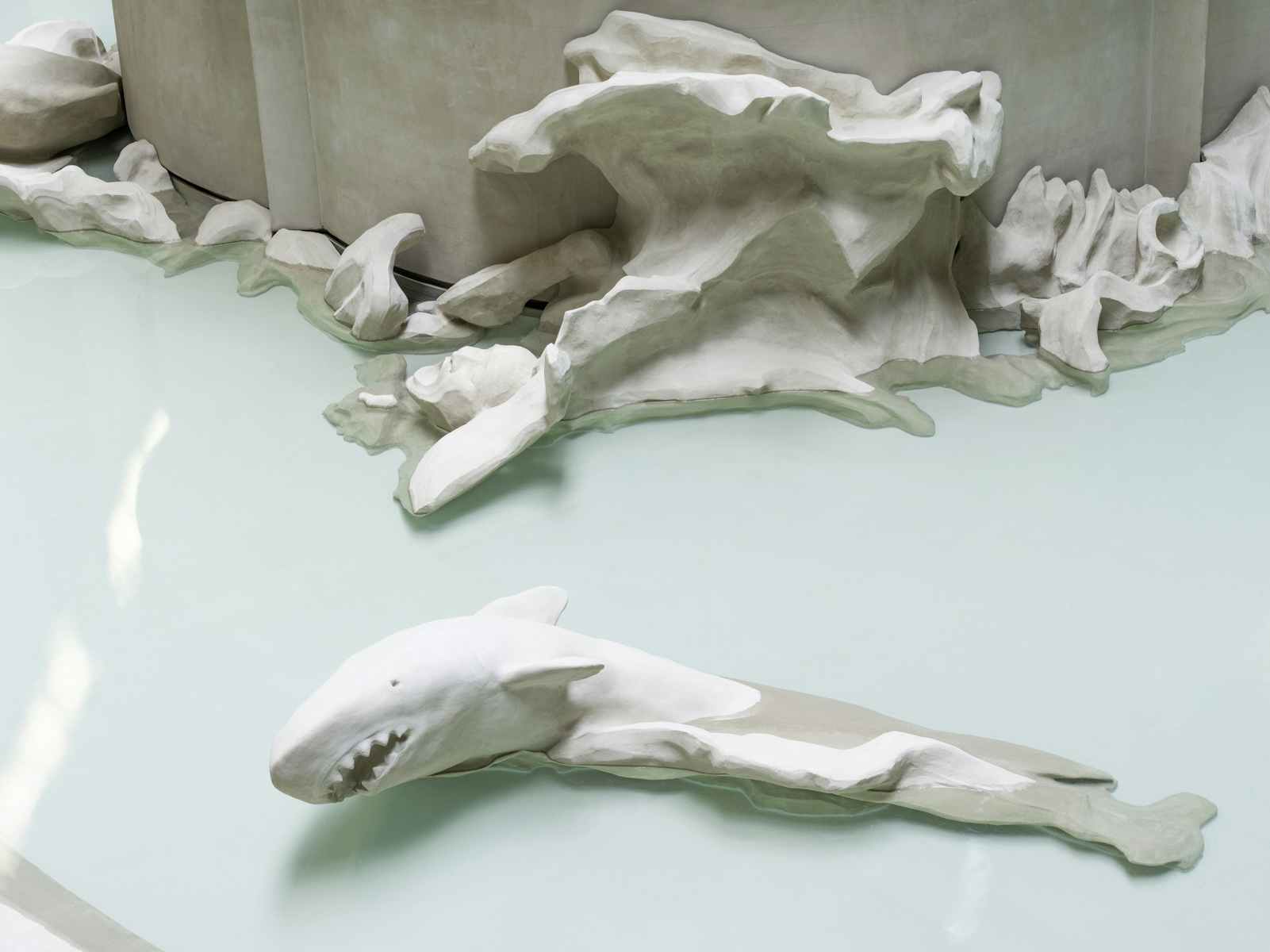 HYUNDAI COMMISSION: KARA WALKER
Louise Bourgeois set the bar pretty high back in 2000 with the first Turbine Hall artist commission – her most ambitious work to date I Do, I Undo and I Redo. The entrance of the Tate Modern has been a point of celebration since and artists like Olafur Eliasson (with his representation of the sun in The Weather Project (2003)) and Ai Weiwei (with his Sunflower Seeds (2010) takeover) have continued to impress year after year. This year it's Kara Walker's turn. The multi-faceted, Atlanta-raised artist known for exploring race, sex and violence, is taking full advantage of the space with her epic 13-metre-high fountain, Fons Americanus, while referencing significant art history from J.M.W Turner's Slave Ship (1840) and Damien Hirst's The Physical Impossibility of Death in the Mind of Someone Living (1991). Exploring the interconnected histories of Africa, America and Europe, Walker uses water as a starting point to highlight the transatlantic slave trade and the atrocities that came with it.
Tate Modern Turbine Hall, 2nd October-5th April 2020. Free admission.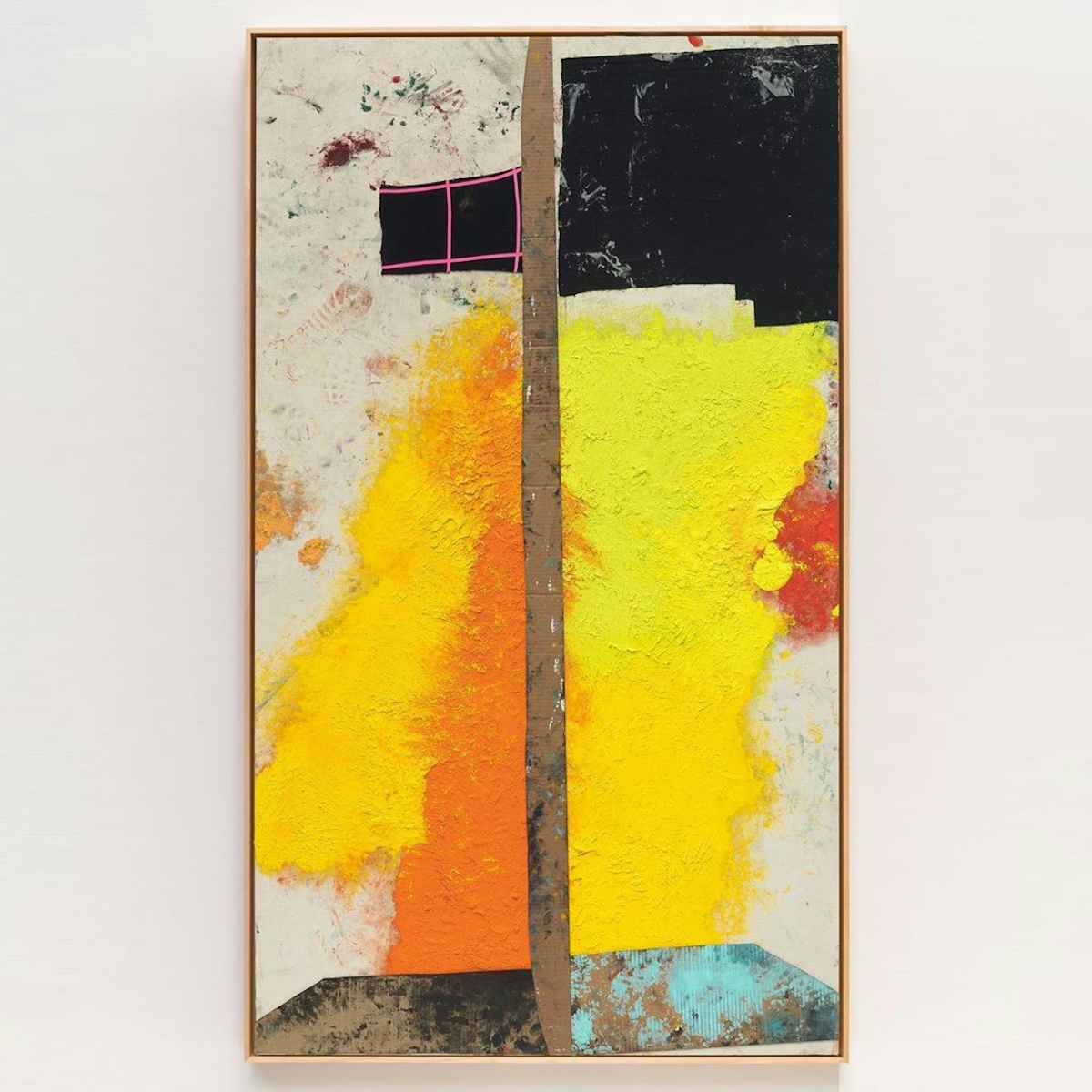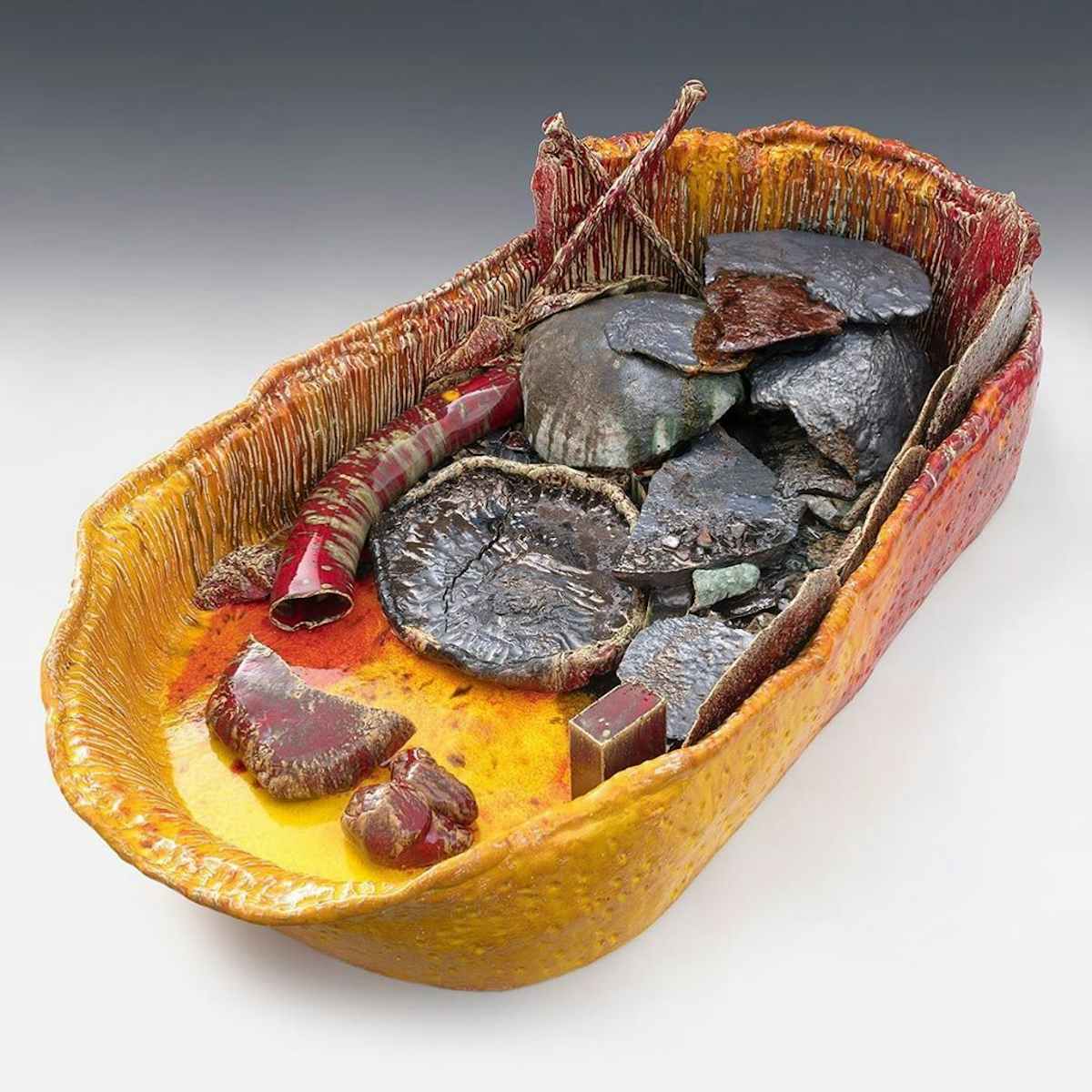 With work spanning sculpture, ceramics, painting, drawing, collage, video and clothing (and breathe), Dutch-American multi-media artist Sterling Ruby has carved a reputation for his themes surrounding aberrant psychology – such as paranoia and schizophrenia, as well as waste and consumption, globalisation, masculinity and violence. For the first time, Ruby will be exhibiting at London's Britannia Street Gagosian gallery in a show that brings together work from two of his previous series, ACTS (2006 – 18) – short for ​"Absolute Contempt for Total Serenity" – and TABLES (2015 – 19). Expect typical minimal symbols – clean lines and simple tables – subverted and defaced, generally causing anxiety and discomfort for those who look at them.
Gagosian, Britannia Street, October 2‑December 14, 2019. Free admission.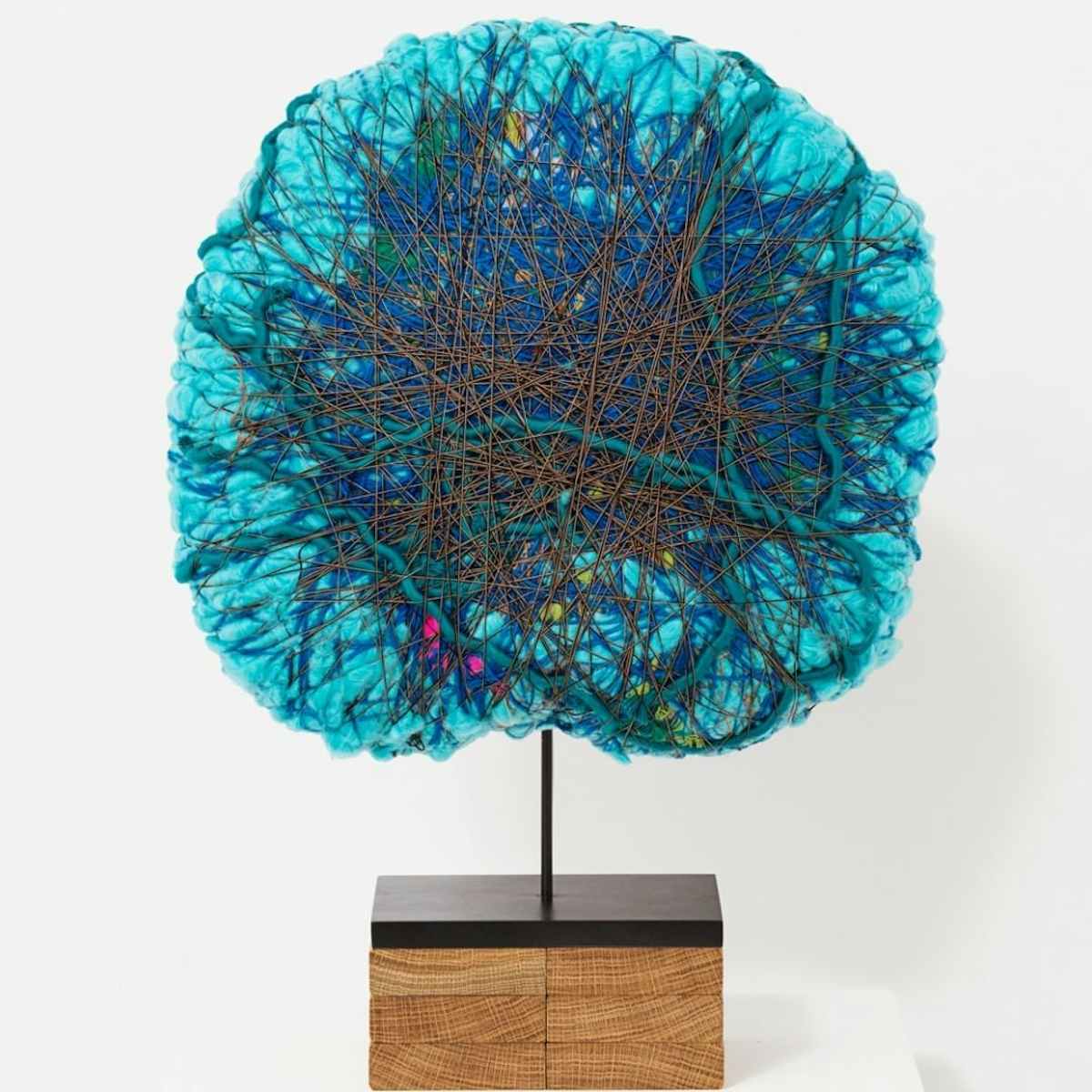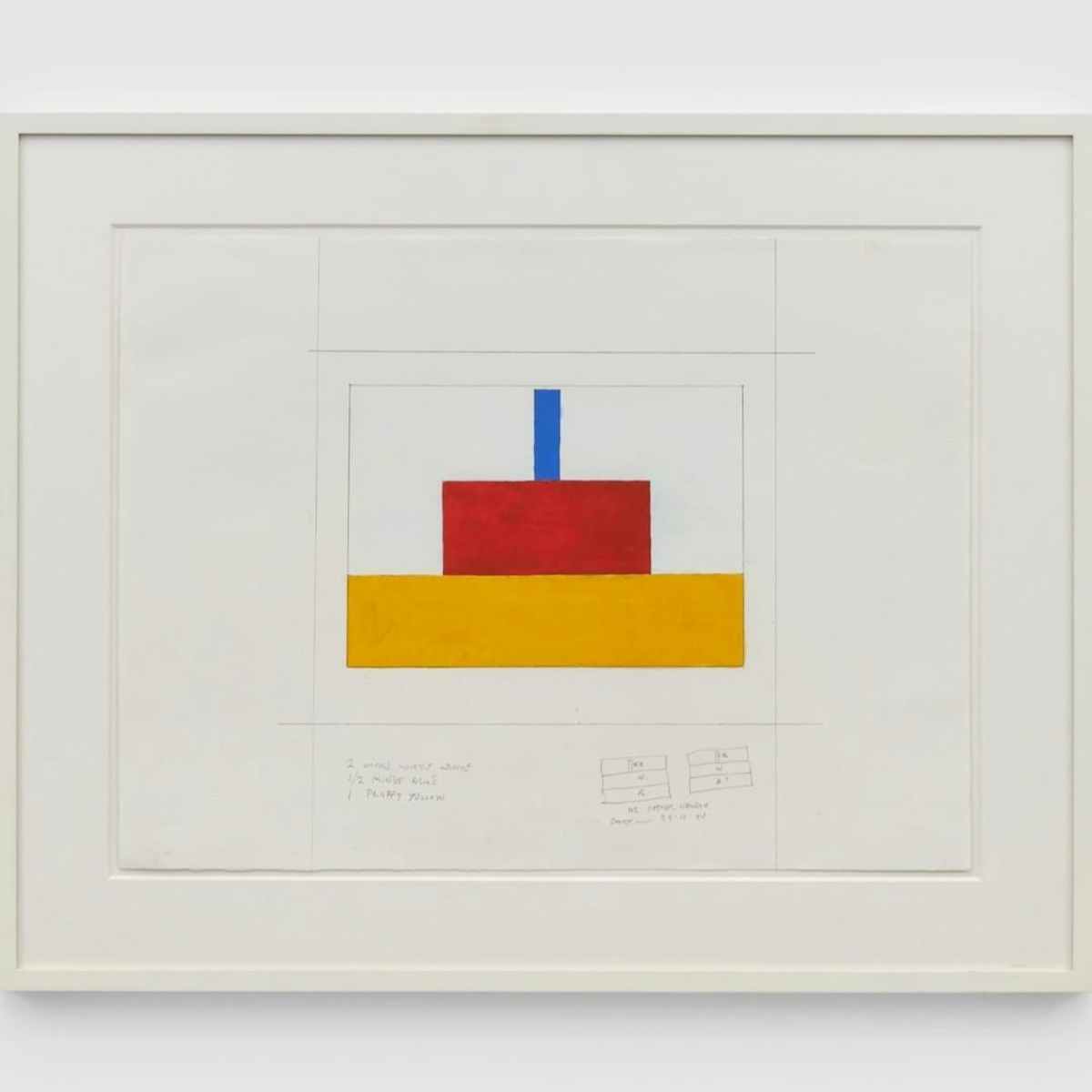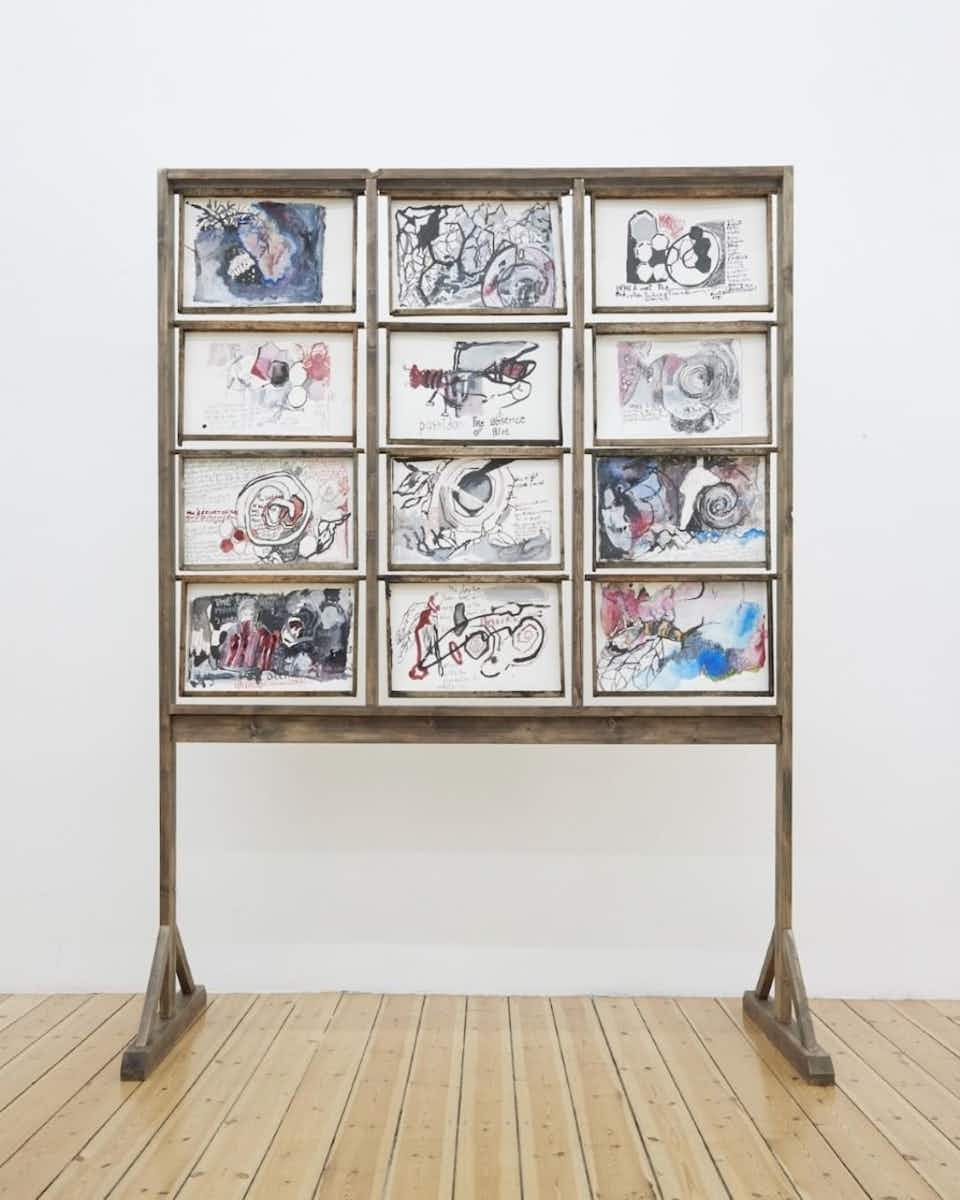 Disneyland for art boffins returns for its 16th consecutive year! Bringing together 160 galleries from 35 countries, Frieze will once again celebrate the best in emerging artists alongside the heavyweights. Opening its doors in Regent's Park, Frieze 2019 will no doubt embody the cultural melting pot that is London, while raising the discussion of contemporary art's significance in today's world. Don't miss London and Delhi-based artist Himali Singh Soin's Frieze Artist Award-winning film, We are opposite like that (told from the perspective of a melting fossil), nor the selection of artists visualising the developing art scene in the Arab region, curated by Beirut's Sfeir-Semler Gallery.
Regent's Park, 3rd – 6th October. Tickets from £38.70.
London's 180 Strand will play host to Chicago artist Theaster Gates' installation, Black Image Corporation, as part of Prada Mode this month.
An exploration of the visual and cultural representation of black identity, Gates uses archival references from Ebony and Jet magazine, art, music and the everyday to create a social environment for reflection, gathering and sparking conversation. Gates' work will then inform a series of talks, screenings and performances from various industry practitioners brought together under the title Collective Intimacy in collaboration with The Vinyl Factory and The Showroom. Expect to shake a leg to some of London's best loved DJs while learning a thing or two.
Black Image Corporation is open from 4th-27th October. Collective Intimacy live programme is open on the 4th, 5th, 12th, 19th and 26th October at 180 The Strand. Free admission.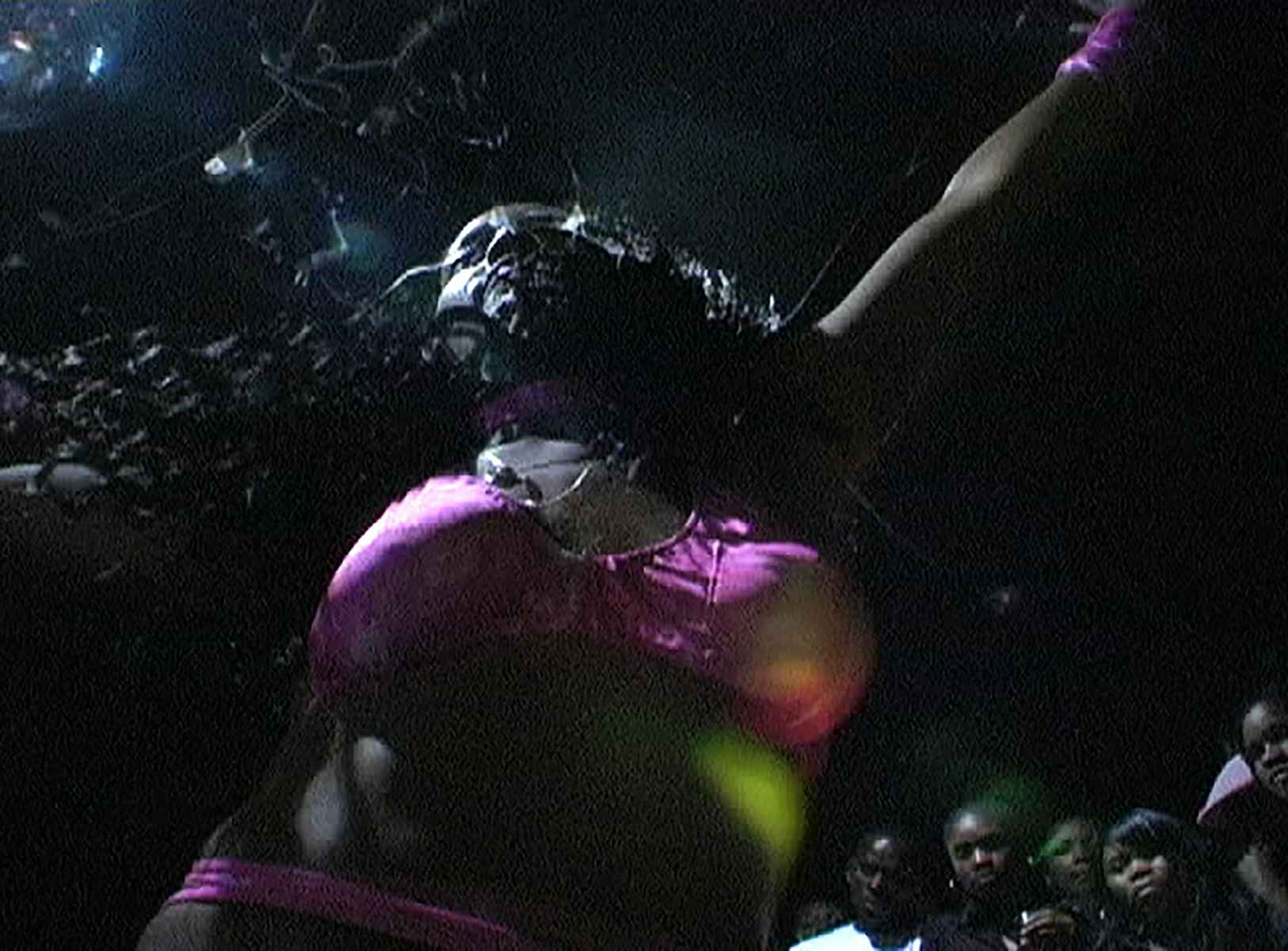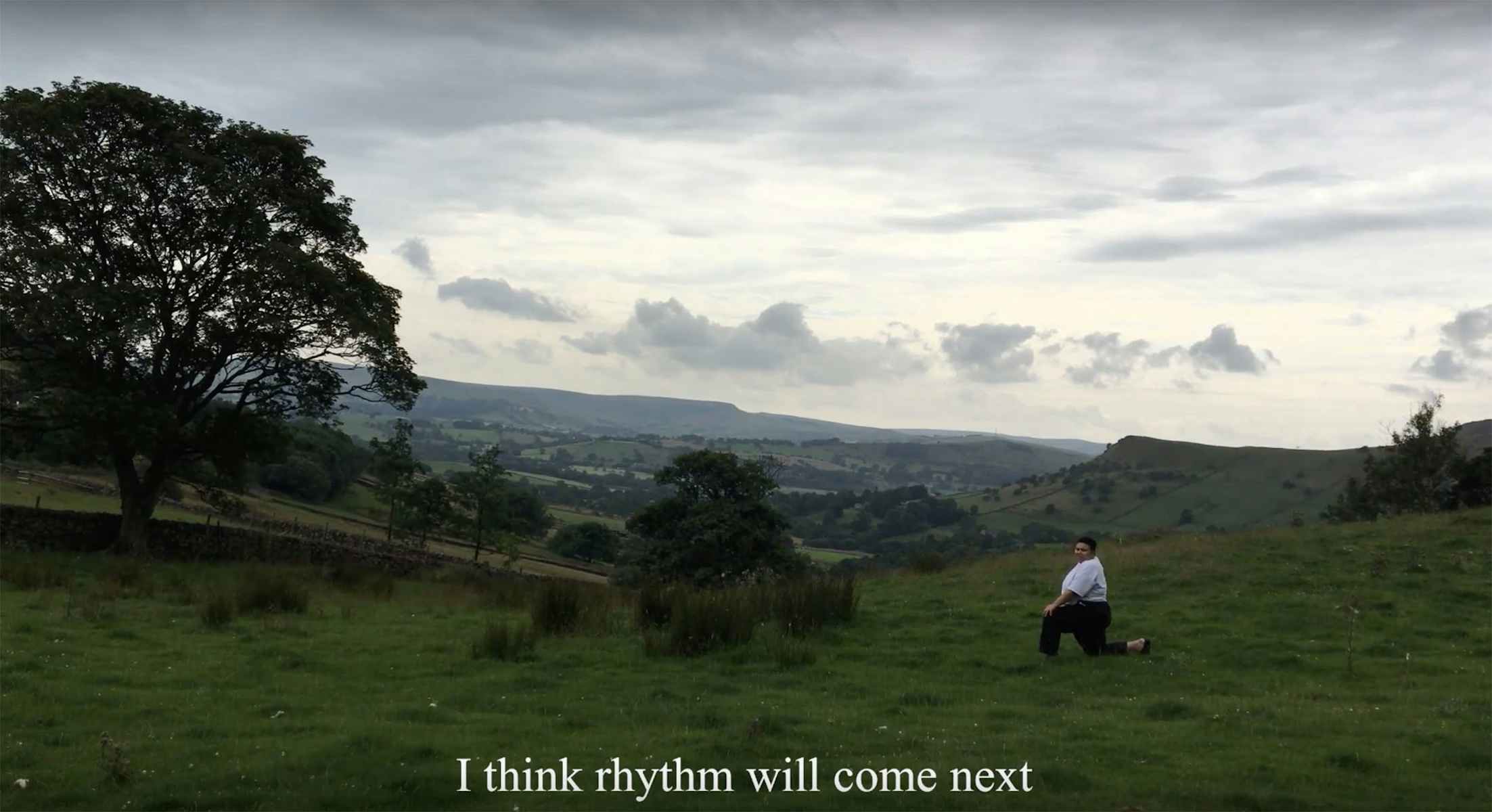 The traditional biennale – usually stuffy and posh – has been playfully rebranded. Introducing Lesbiennale – curated by Pxssy Palace's Nadine Ahmad and BBZ's Naeem Davis in collaboration with 4:3 Boiler Room. The duo has edited a range of art, music, performance and film from the nuanced communities they themselves are involved in. With visual work by global artists like Sade Mica, Rene Matic and Danielle Braithwaite-Shirley featured throughout, the event will open with an evening of erotic readings, followed by a screening of Leilah Weinraub's 2018 documentary Shakedown (based on LA's black lesbian strip club community), and will close with a a club night at Shoreditch's Village Underground to round it all off. See you on the dancefloor.
Reading: ICA, screening: Rio Cinema, party: Village Underground, online exhibition: 4:3, 8th-10th October. Reading: £7, screening: £10, party: £10.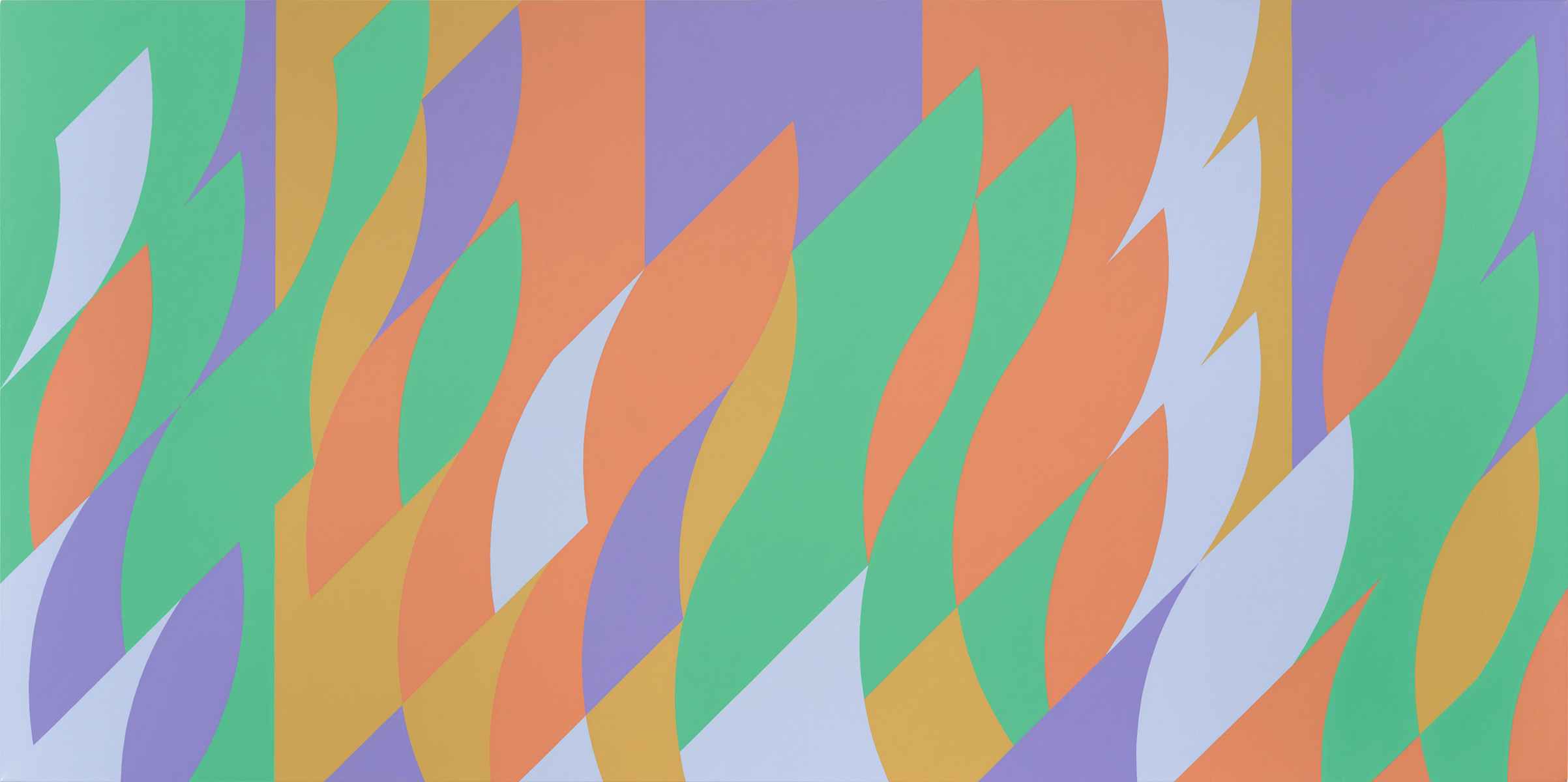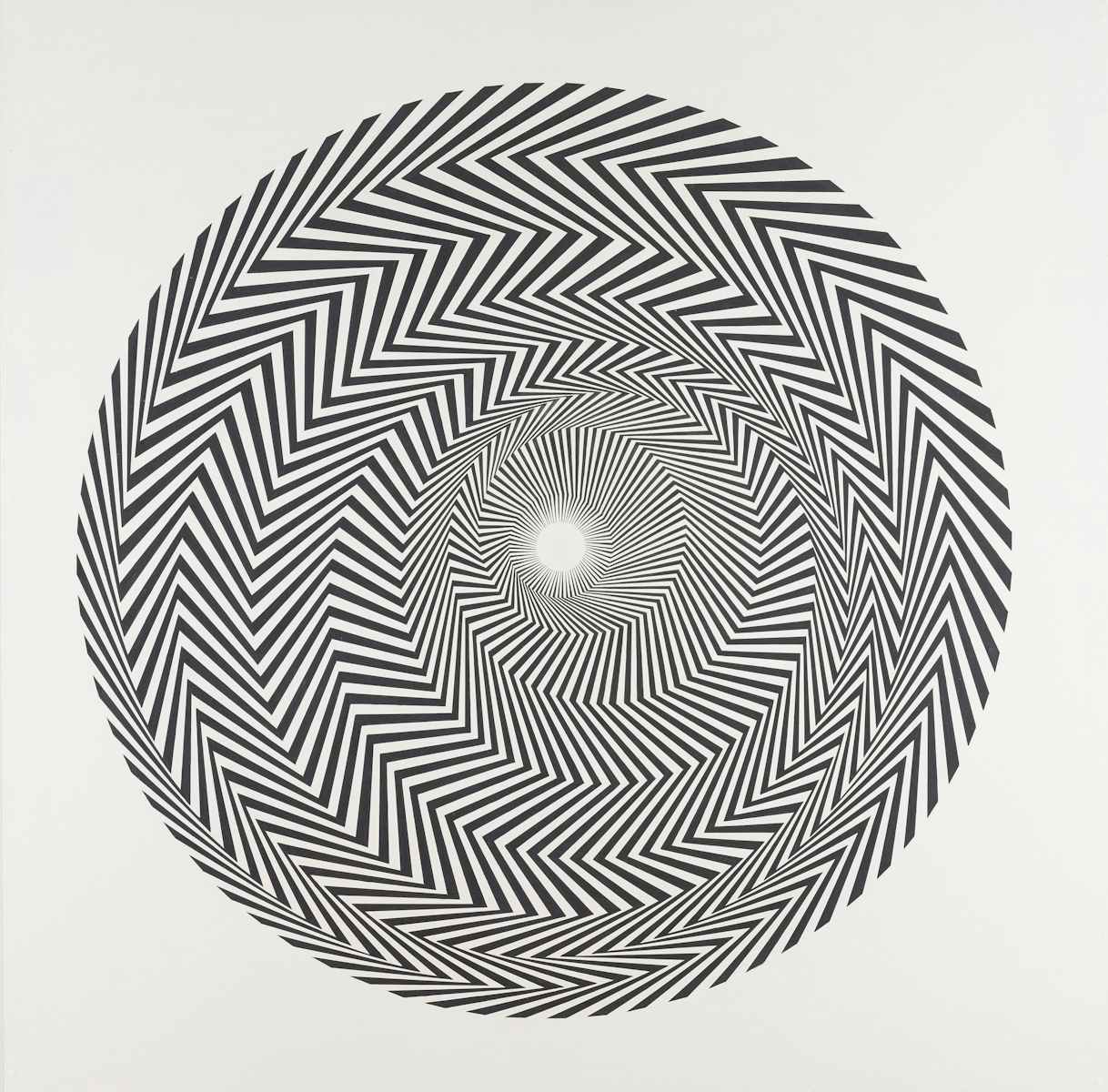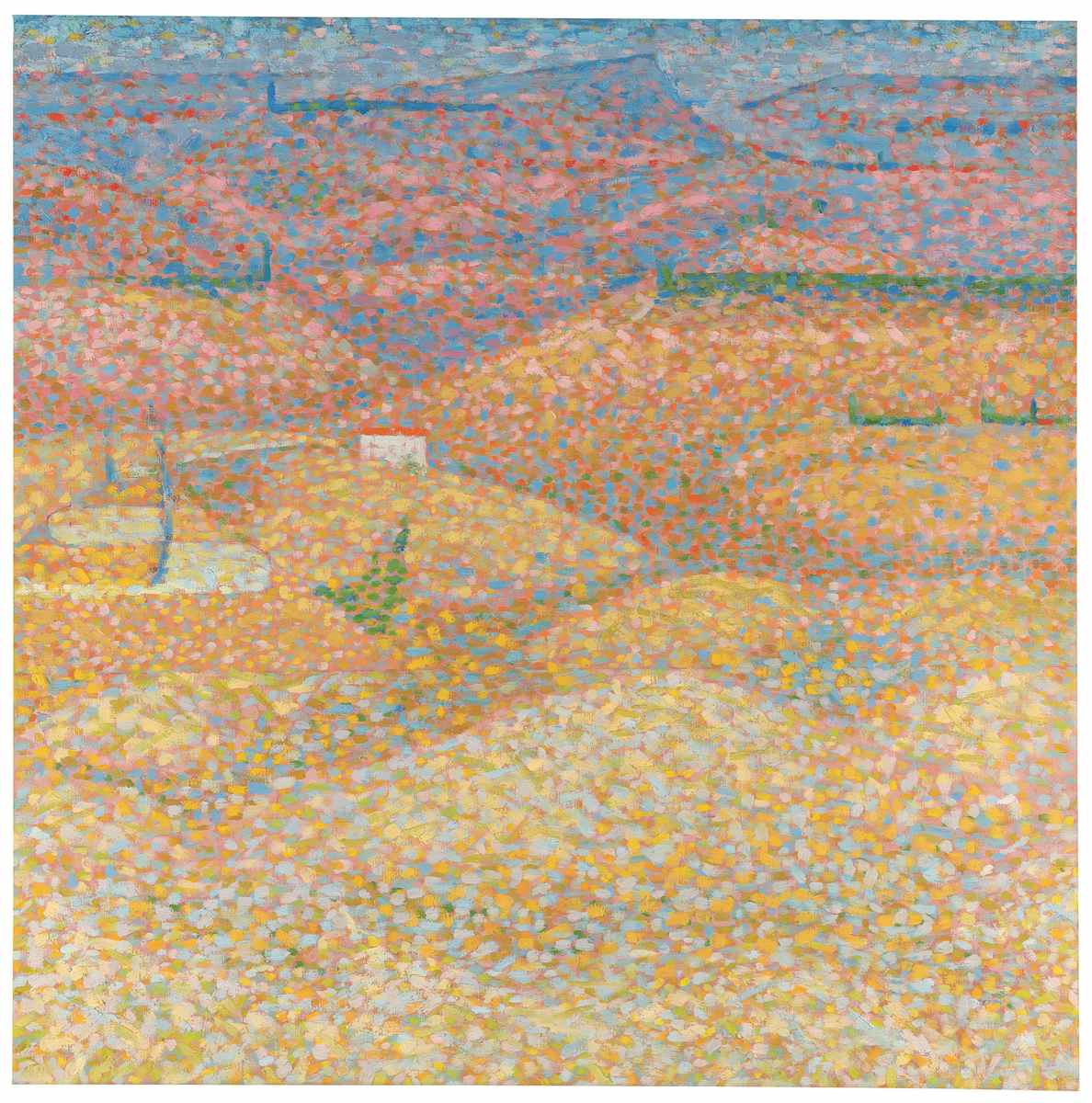 Characterised by a distinctive knack for balancing form, composition and colour, the upcoming Bridget Riley exhibition at Hayward Gallery is a retrospective charting 70 years of the 88-year-old artist's life and work – the largest and most comprehensive to date. Distinctive for its bright colour palettes and trippy arrangements, Riley's work has long been celebrated for its innovative abstract themes and its visually-stimulating nature. Featured work includes Cascando and Painting in Verticals 3 which work as optical illusions (don't worry, your eyes aren't playing up), and landscape paintings like Pink Landscape (all pictured above) that show the artist's more classical styles.
Hayward Gallery, 23 October 2019 – 26 January 2020. Tickets £16.50.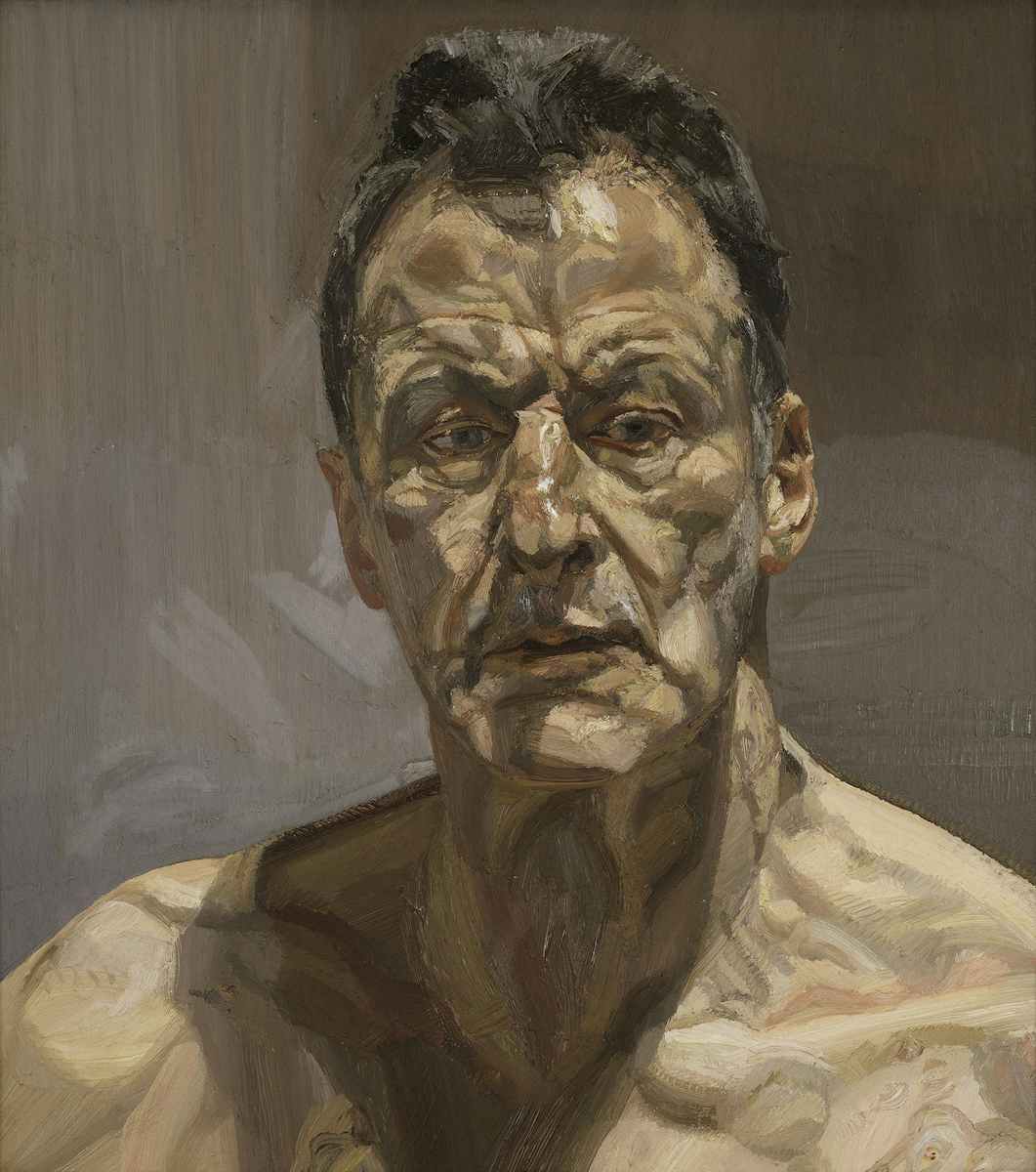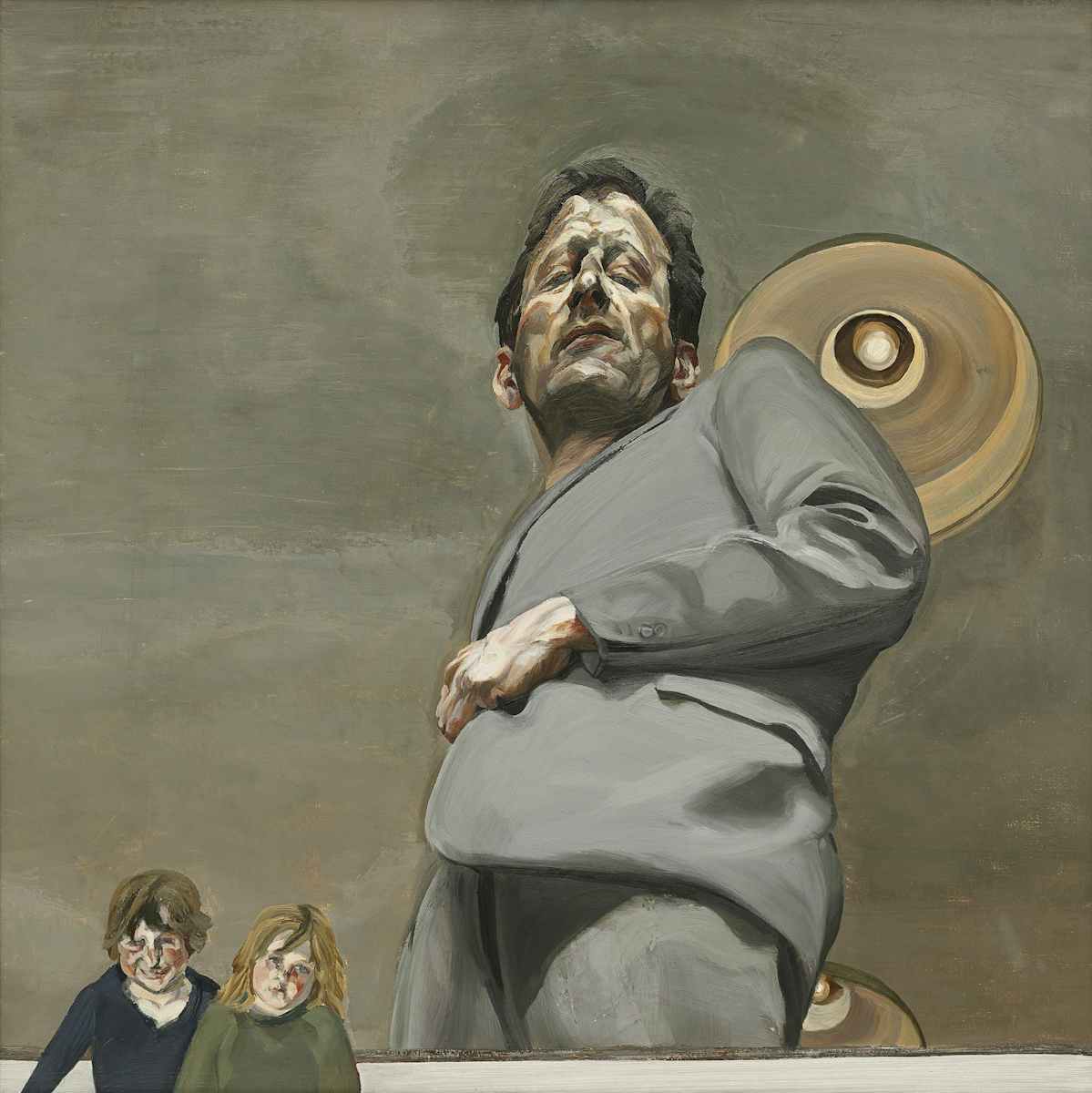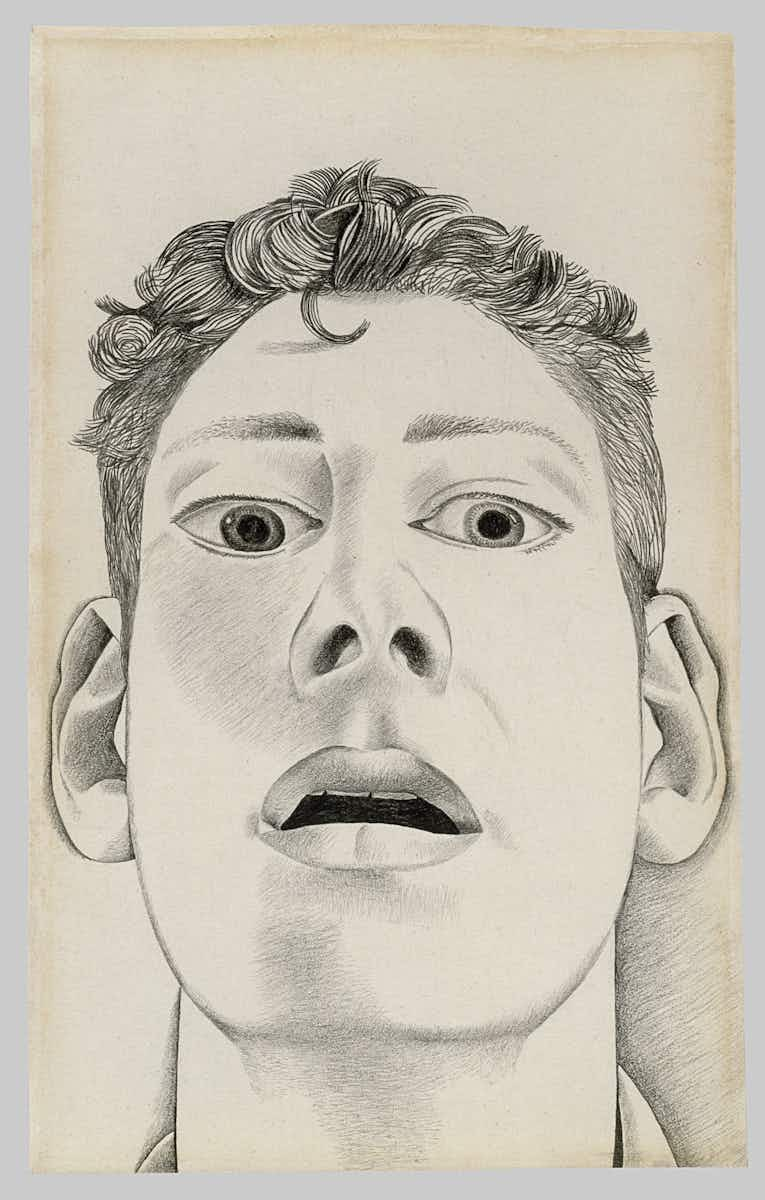 LUCIAN FREUD: THE SELF PORTRAITS
No conceptual, skull-scratching stuff here – just great art. The late Lucian Freud will come to life at The Royal Academy of Art's exhibition focusing solely, for the first time, on his celebrated self-portraits which span almost seven decades – unsurprising since he worked up until two weeks before his death in 2011. Having worked across canvas and paper, the pieces shown will span from his earlier linear works right up to the more famous fleshy, layered paintings he swiftly became known for. Expect to psychoanalyse a portrait or two – as the grandson of Sigmund Freud, Freud's paintings are known for their deep emotional connection and autobiographical nature.
Royal Academy, 27th October-26th January 2020. Tickets £16.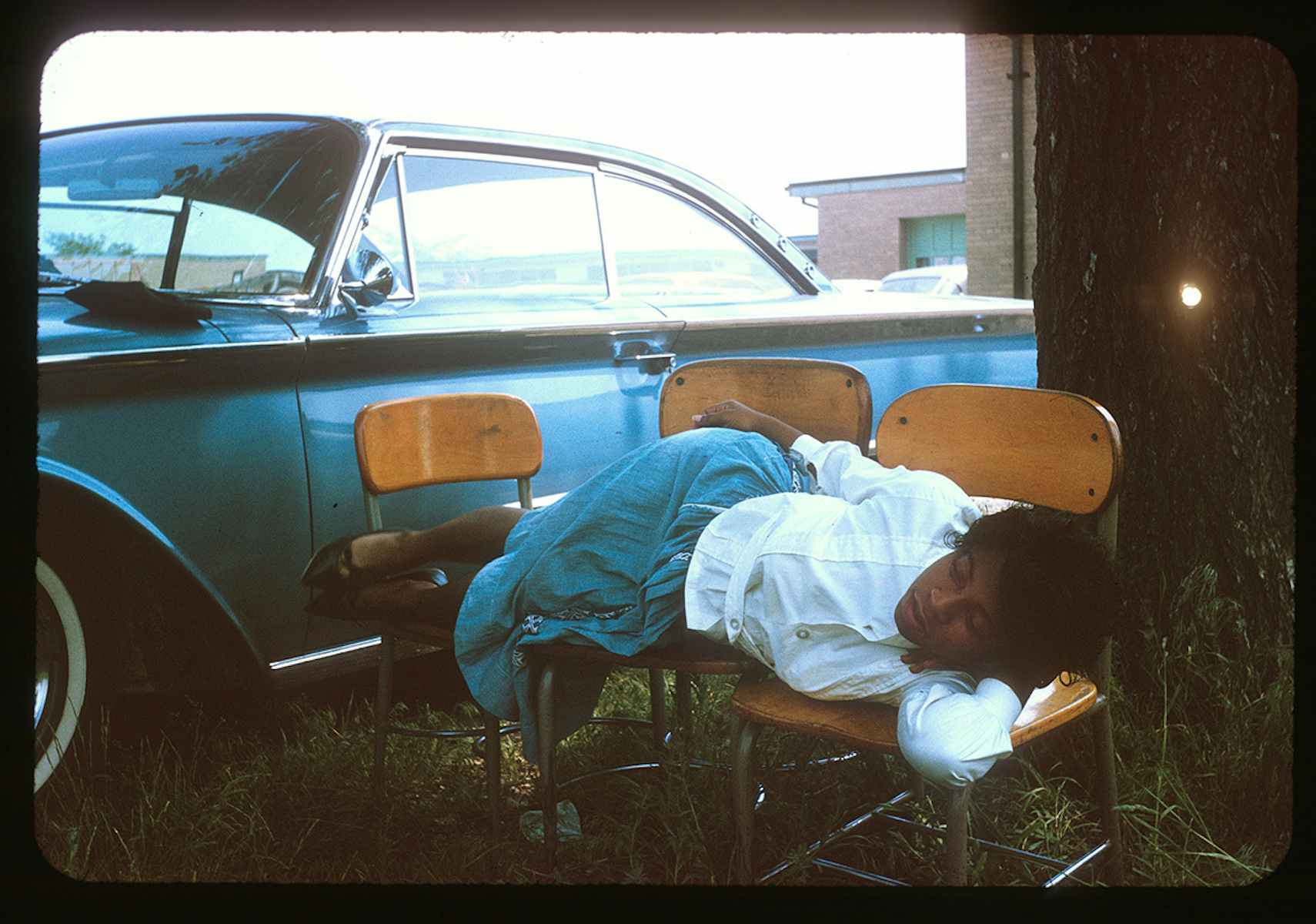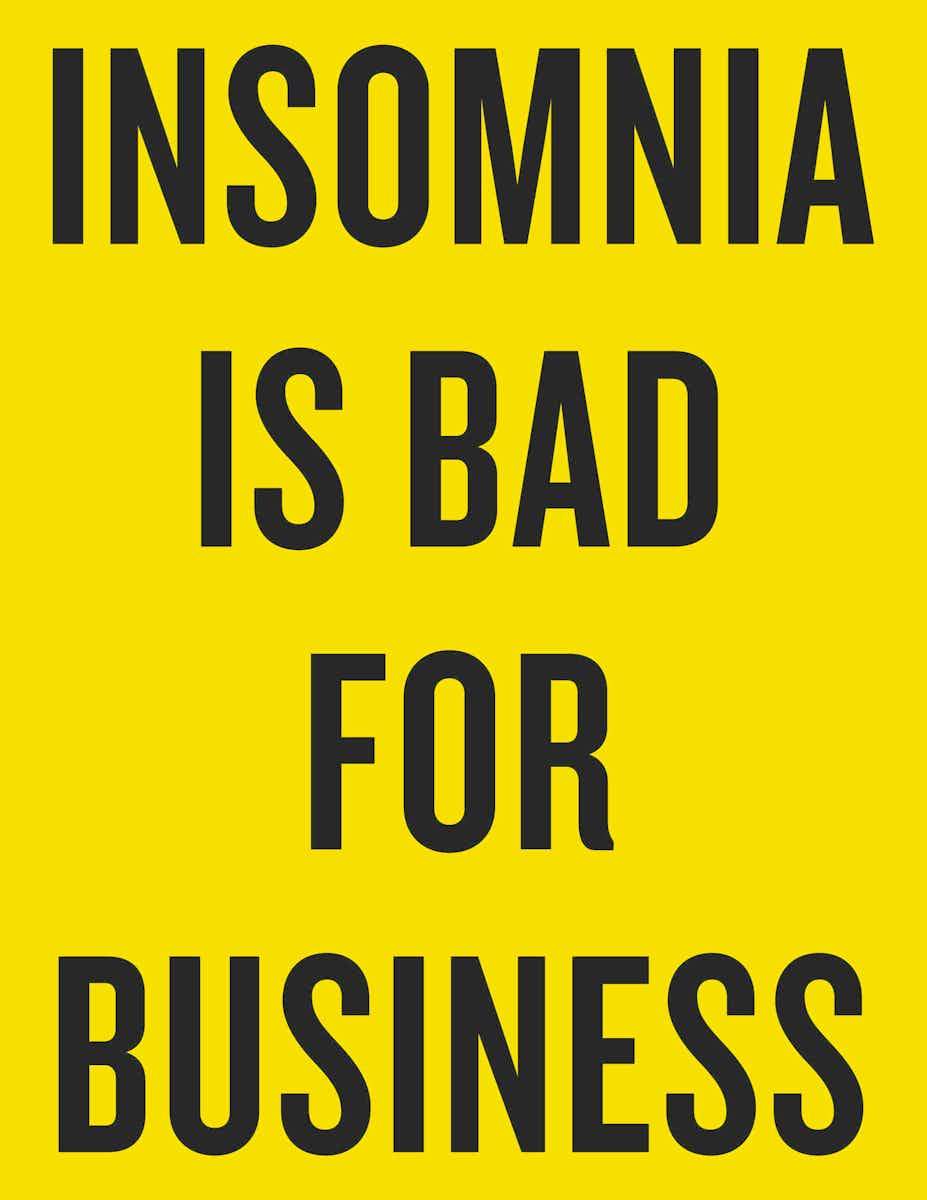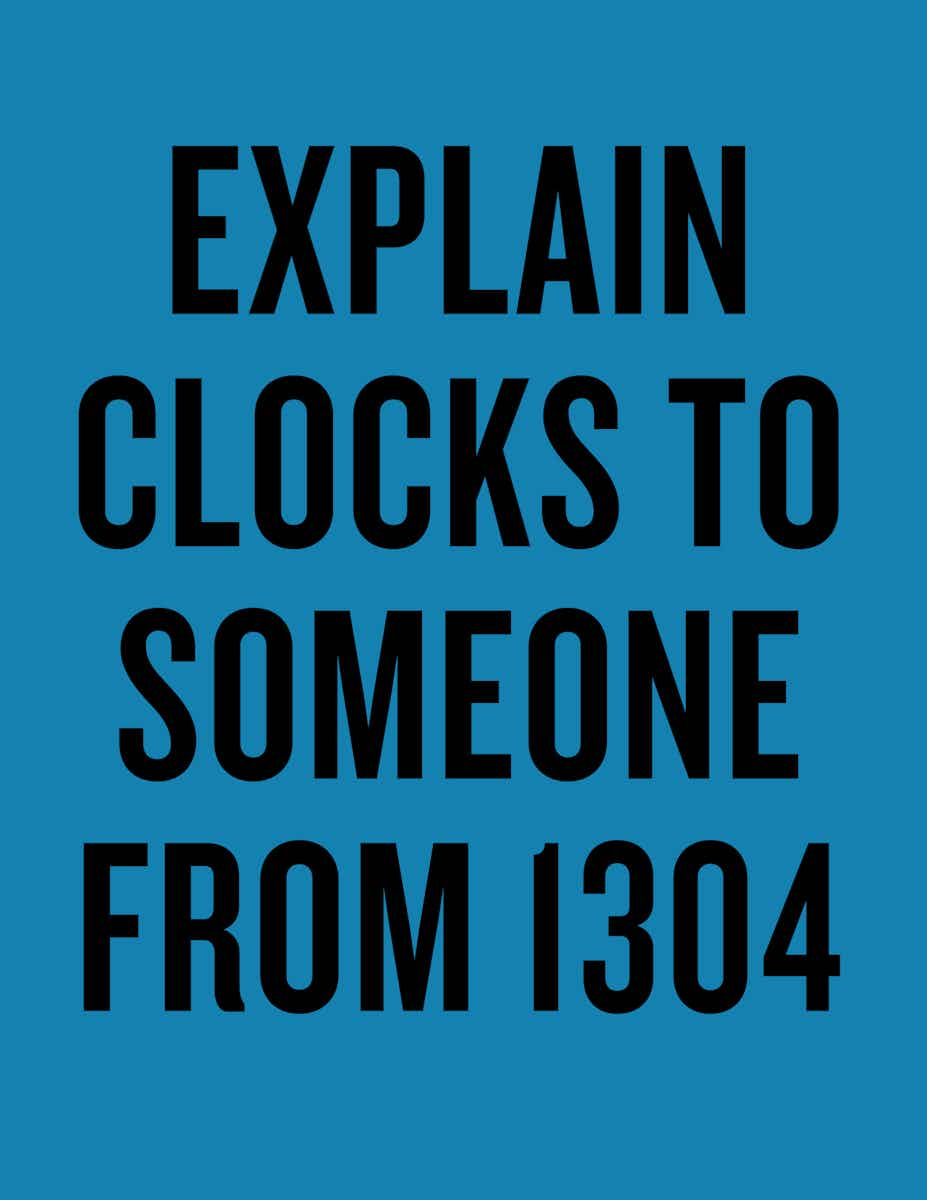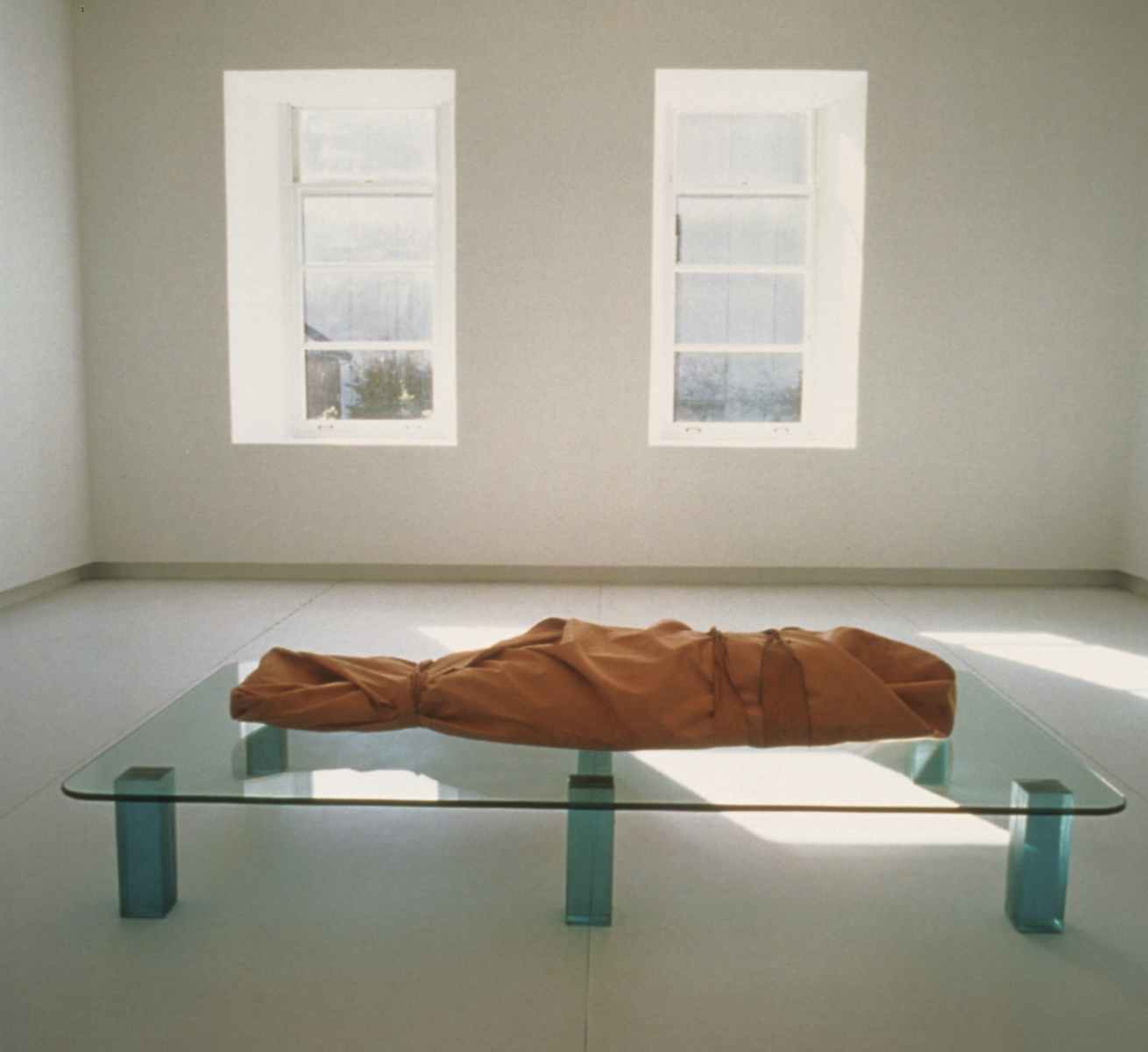 Finding yourself unable to switch off? Tossing and turning in bed, mind racing? You're not alone. In fact, the inability to switch off has become such a hot topic, Somerset House is dedicating an exhibition, 24/​7, to our hellishly longer working weeks, insufficient sleeping patterns and the bad habit of checking our smartphones what's estimated to be every 12 minutes of the day. Cleverly curated to take you through day-to-night from start to finish of the exhibition, a multitude of work will be shown from contributors including YBA Mat Collishaw, performance and installation artist Marcus Coates multi-media artist Adam Chodzko and Canadian new media artist Catherine Richards (both pictured above).
Somerset House, 31st October – 23rd February 2020. Tickets from £11.
PRADA: CATWALK
Miuccia Prada has long-been celebrated for going against the clichés of fashion, instead, she's re-written the conversation around the definition of style. Taking over her family's luxury house in 1979 and focusing on accessories, Prada's first ready-to-wear collection was presented in 1988. Since then, Prada has been at the helm of influence as a result of its subversive, approach to both fashion and personal style. Prada Catwalk is a comprehensive guide to Mrs Prada's creations, charting the history of one of the most celebrated houses.
Prada: Catwalk is available to purchase here.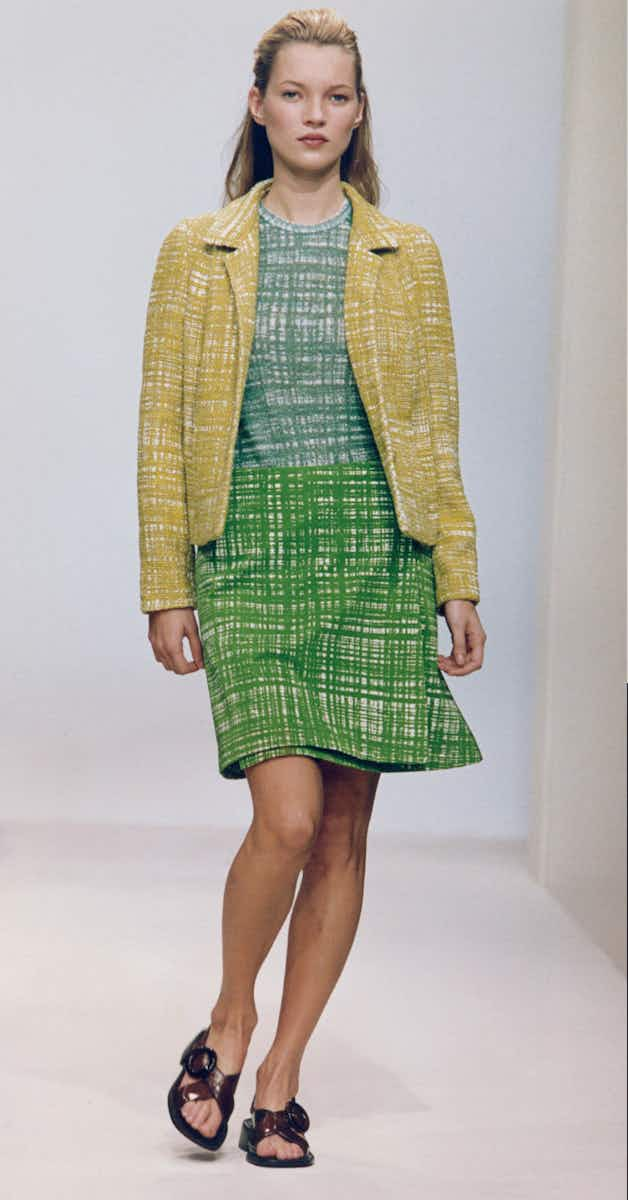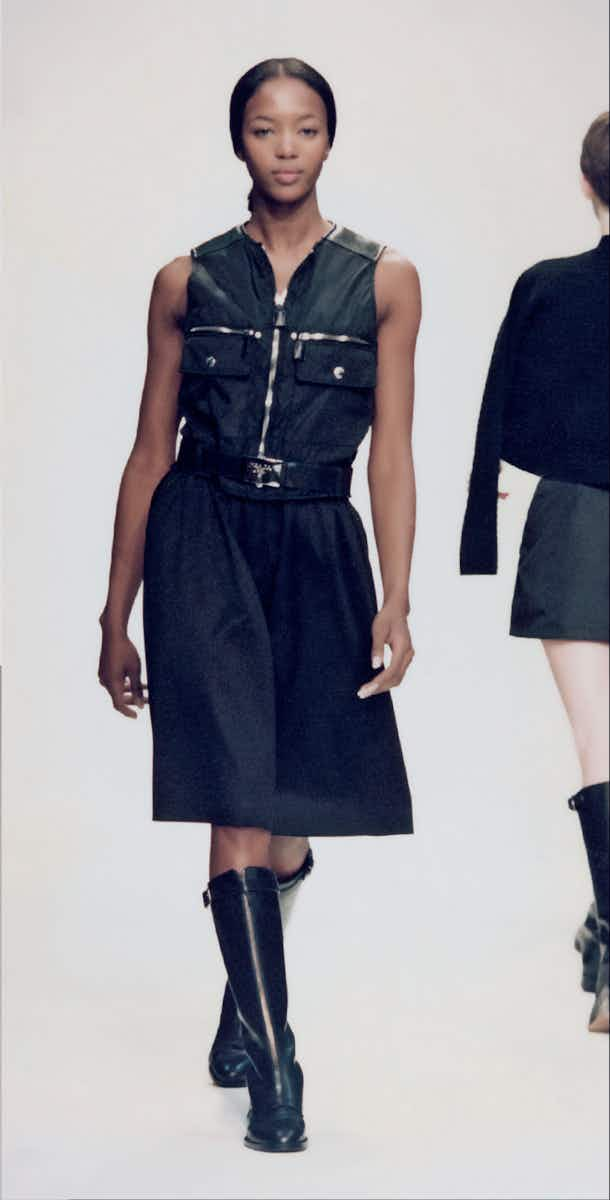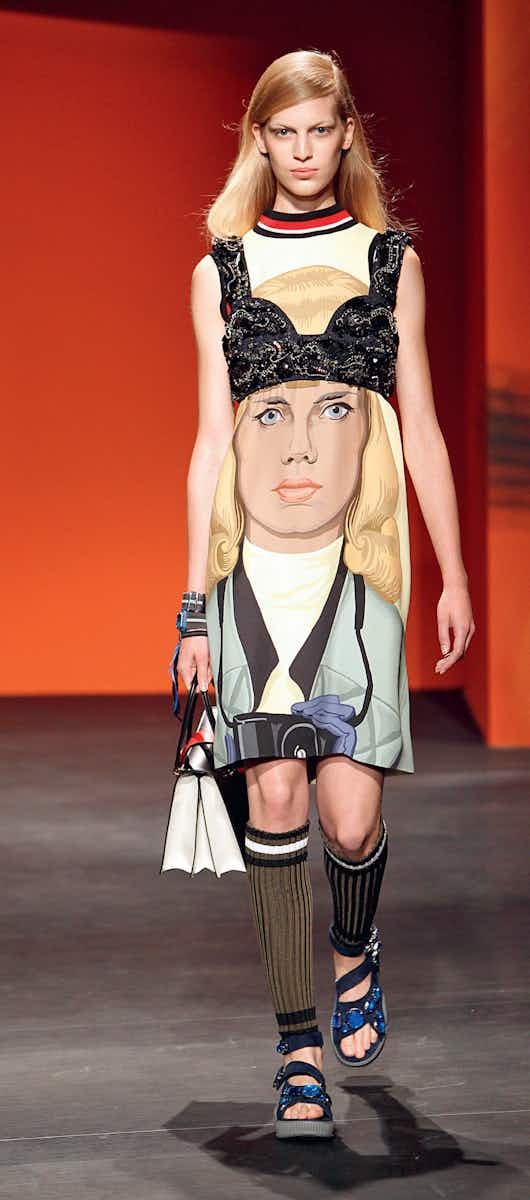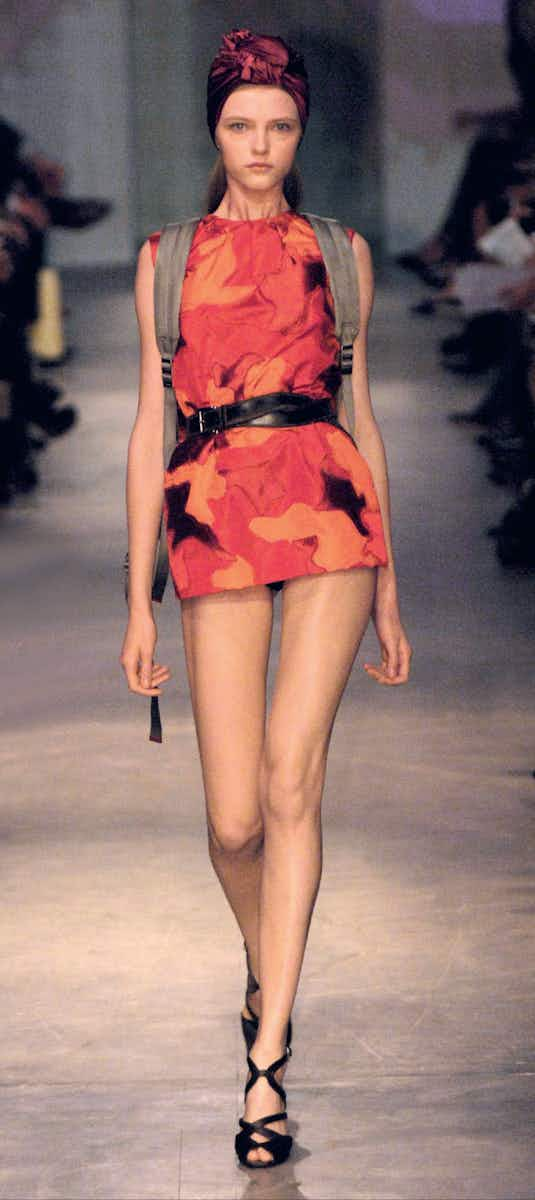 French artist and model Paul Hameline is the subject of Collier Schorr's new book, Paul's Book. The pair met in New York in 2015, marking the start of a two year project through which Schorr would meet Hameline at his parent's house to chat, take photos and to experience photography as a ​"social space" to try to understand one another's fascinations and fantasies. The resulting images ended up in Re-Edition magazine and this book is an extension of this that visualises the narrative and revelations between the photographer and the model, while complimenting Schorr's existing photographic explorations into youth.
Released 4th October through MACK and is available to purchase here.
JOHN GALLIANO FOR DIOR
During his reign at Dior, John Galliano carried the flame for the iconic French house through his wildly imaginative designs and theatrical shows. Creating characters for the runway – geishas, Egyptian queens and fairytale princesses – the London-born designer encapsulated the lavish excess of haute couture and bounced from rave review to rave review (most notably his SS04 collection). For the first time, the history of Galliano's Dior is being celebrated in full in John Galliano for Dior. Opening with contributions from Andre Leon Talley, Oriole Cullen and Hamish Bowles, the book takes a chronological journey from 1998 to 2010, revealing the drama, behind-the-scenes moments, glamour and genius of one of the most revered designers of our time.
Released 17th October through Thames & Hudson.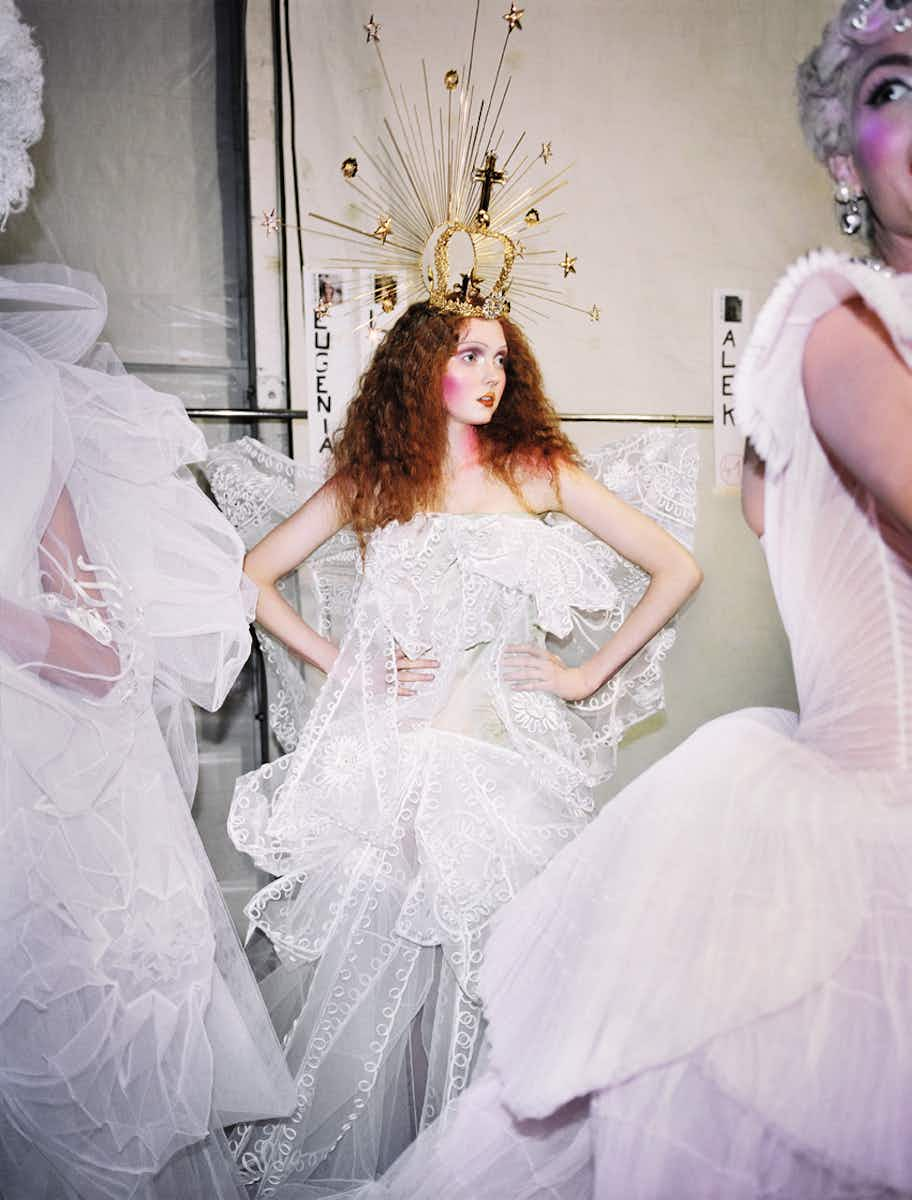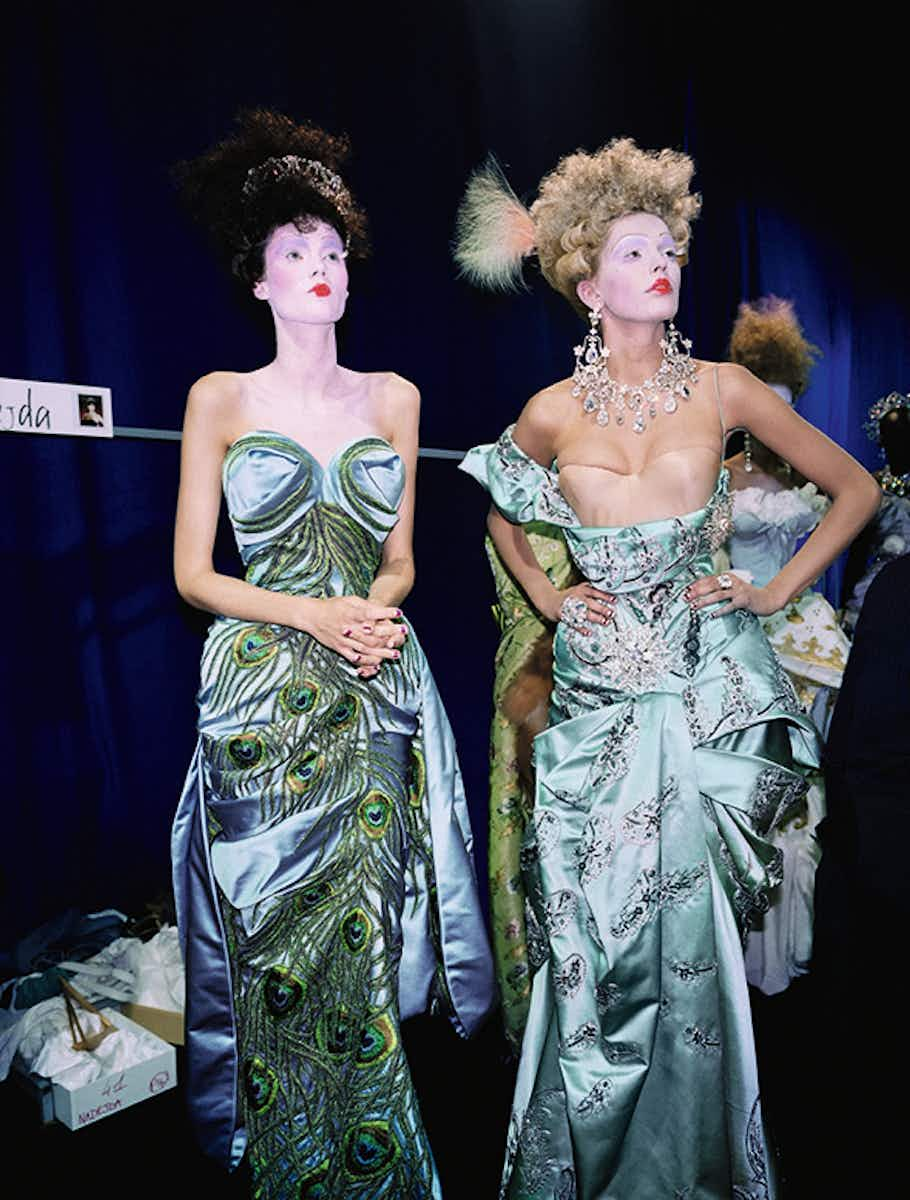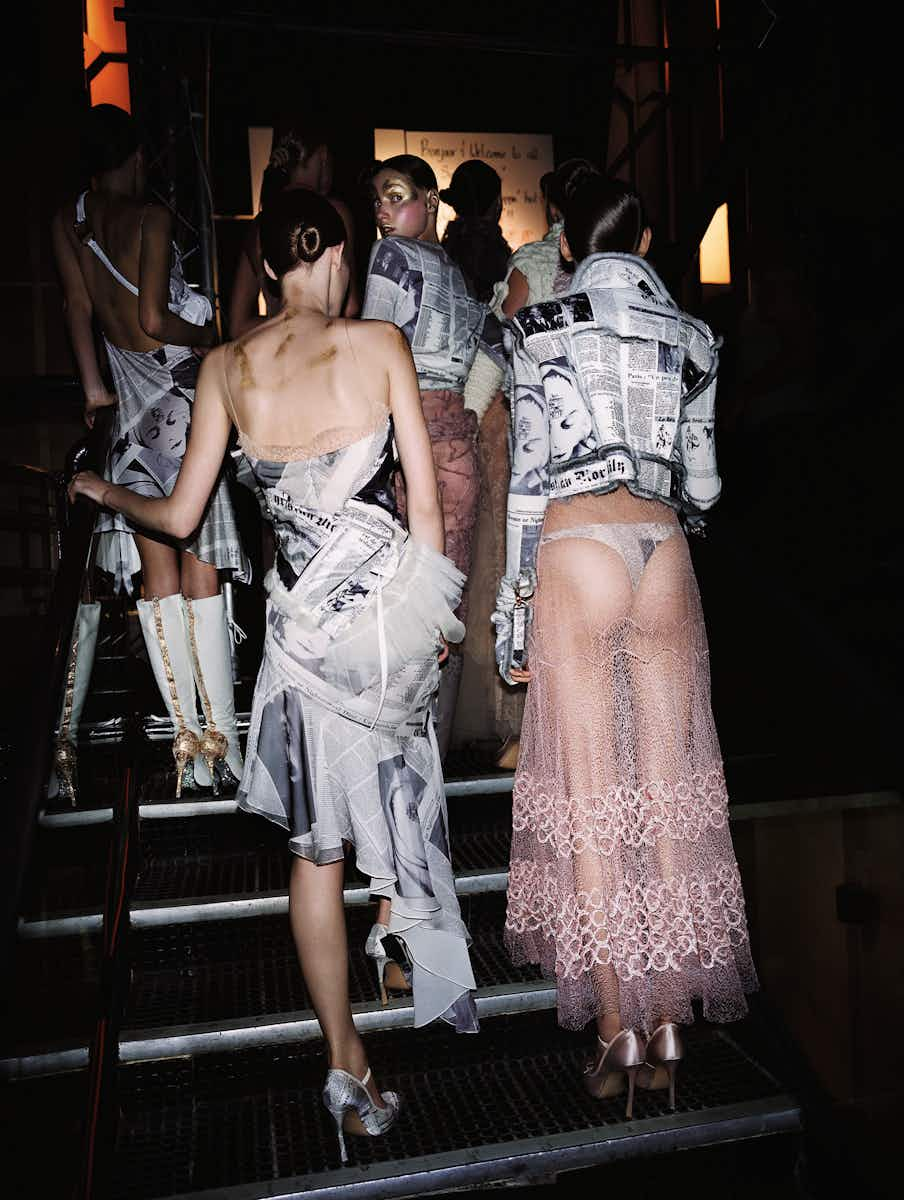 Judy
London, winter, 1968. Judy Garland – broken by the Hollywood studio system, terrible marriages, celebrity, pills and booze – arrives for a run of sell-out shows at a West End nightclub. She's been famous for 44 of her 46 years, and the show must go on… somehow. See Renée Zellweger effect a truly remarkable, all-singing, all-wowing transformation, and then see her waltz to the front of the Oscars race.

Judy is released in the UK on 2nd October.
Joker
In a broken-down city, a man on the brink hits rock bottom – and then hits back, stoking clown-faced insurrection on the streets as he goes. This origins tale of one of Batman's classic foes from Joaquin Phoenix (never better) and director Todd Phillips' (The Hangover trilogy) introduces Gotham's true dark night. No joke, film of the year.

Joker is released in the UK on 4th October.
Farming
In 1967, a Nigerian baby boy is farmed out to a white working-class family in Tilbury, Essex, while his parents complete their studies. By his mid-teens, the racist bullying and violence he's experienced on the streets has become so bad he decides to keep his enemies closest: he becomes a skinhead. An astonishing true story, and an astonishing central performance from Damson Idris (Snowfall).

Farming is released in the UK on 11th October.
Terminator: Dark Fate
No, it hasn't terminated yet. James Cameron's death-machine robo-rodeo rides again, with original franchise stars Arnold Schwarzenegger and Linda Hamilton back for more humans vs. future-androids heavy metal ultra-violence. Slick, loud, explosive and with even more advanced liquid metal invincibility. And, yes, someone says: ​"I'll be back."
Terminator: Dark Fate is released in the UK on 25th October.
Angel Olsen: All Mirrors

Label: Jagjaguwar
Angel Olsen's music used to have a warm, crackly country vibe, but for her recent singles, she's switched it up with synths and epic ballads. Let's see if she fully steps into pop mode on All Mirrors.

All Mirrors is released in the UK on 4th October.

88Rising: Head in the Clouds II

Label: 88rising
There's a lot to love about 88rising, the collective of Asian and Asian American artists that includes Rich Brian, Joji, NIKI, AUGUST 08 and Higher Brothers. Swae Lee, GoldLink and Hong Kong rapper Jackson Wang feature on the crew's new compilation.
Head in the Clouds II is released in the UK on 11th October.

King Princess: Cheap Queen

Label: Zelig /​Columbia
So far, the hype's been justified with King Princess. The 20-year-old artist suddenly blew up last year with a set of amazing tunes and a queer, stylish and sometimes hilarious aesthetic. We've got high hopes for her debut album Cheap Queen.

Cheap Queen is released in the UK on 25th October.
BBC Radio 1Xtra Live

Brummies rejoice: French Montana, Nigerian superstar Wizkid, Mancunian rascal Aitch, local star Jaykae, rising drill star Headie One and upcoming singer Miraa May will be packing out an arena near you.
Birmingham, UK, 5th October. Purchase tickets here.
No Bounds

No Bounds is an annual festival that leans towards the more experimental end of dance music, and the line-up's always cool. Courtesy, Solid Blake and Shygirl are The Face's faves on this year's flyer. Trust local legend DJ Q to honour the Steel City's history with plenty of bassline too.
Sheffield, UK, 11th-13th October. Purchase tickets here.
Simple Things

This multi-venue event is probably the best way to explore the city of Bristol and its famous sesh culture. The daytime line-up ranges from artful electronic stuff like Holly Herndon and Manchester's Murlo, to punky bands such as Squid and Big Joanie. The night time line-up is particularly banging: you can float between sets from Avalon Emerson, Josey Rebelle and Jayda G in the Lakota /​Coroners Court complex, which is like a slightly grimy rave playground.
Bristol, UK, 19th October. Purchase tickets here.

Club 2 Club

If you're hoping to shake off the winter blues, one option is to spend a few days living on cheap pizza and wine and partying in a former car factory. Every year, Turin's Club to Club festival knocks out a great line up (Slowthai, black midi and SOPHIE are among this year's line-ups). Highly recommended.
Turin, Italy, 30th October-3rd November. Purchase tickets here.


More like this