Could FLO be Britain's next great girl group?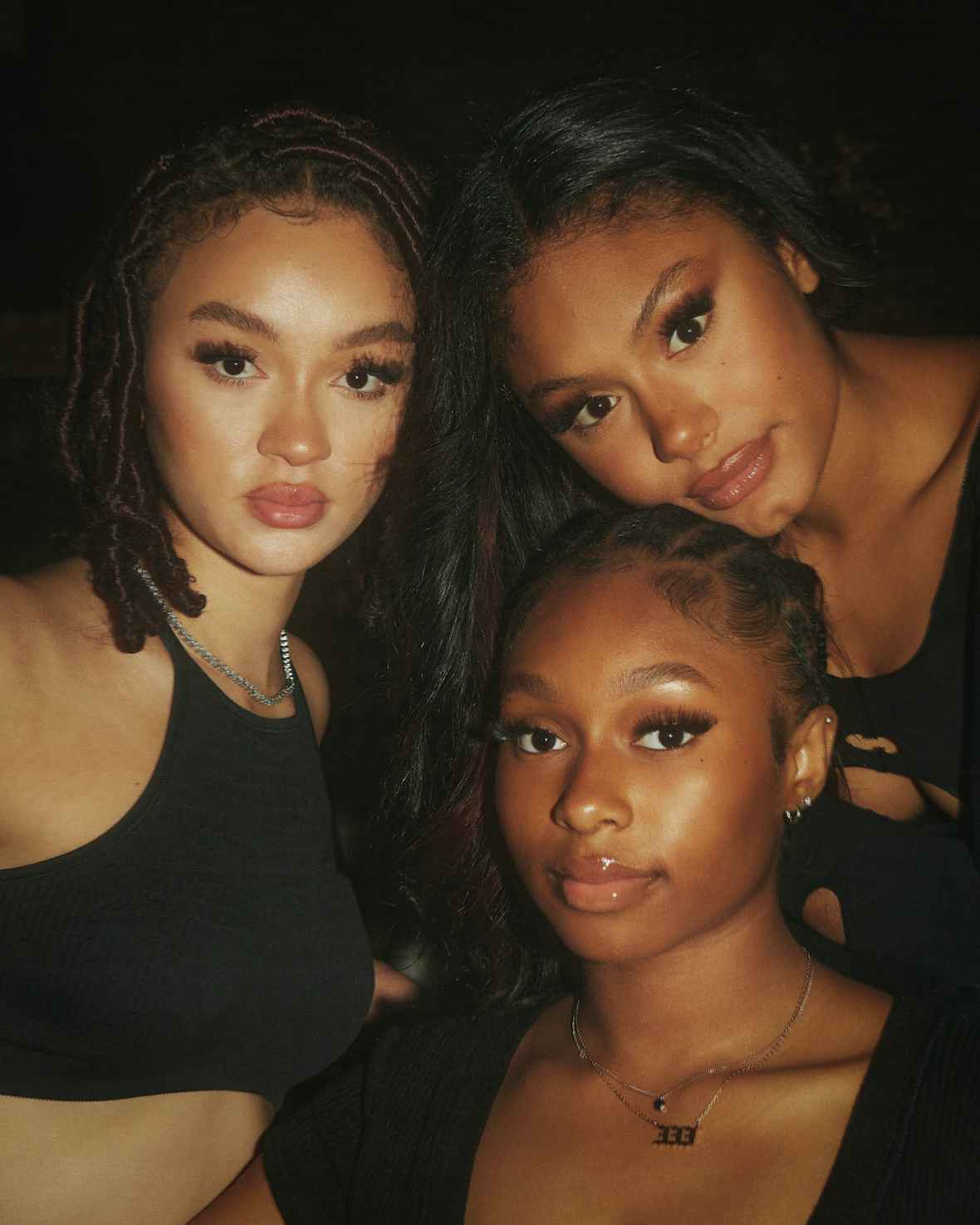 Following the viral release of their debut single Cardboard Box, and with a brand-new EP up their sleeve, Jorja Douglas, Renée Downer and Stella Quaresma are ready to pick up the baton of R&B supremacy.

As Little Mix prepare to close out their farewell Confetti tour before going on an indefinite hiatus, the UK has been left with a gaping, girl group-shaped hole to contend with. But fear not – we might not be high and dry for as long as we thought.
Last month, red-hot trio FLO landed into the public's consciousness with their catchy debut single Cardboard Box, an MNEK-produced R&B banger and instant viral hit, complete with pared back acoustics and cheeky lyrics telling some no-good guy that enough is enough: ​"So I'mma put your jeans next to the dreams that you sold me/​Believe karma is a B and she gon' teach/​So I'ma put your gold chains down the drain and your Rollie".
Since its release, the track and its accompanying video has racked up over 1.5 million views on YouTube and over 2.3 million streams on Spotify, as Twitter users have gushed over FLO's ability to conjure up a classic R&B sound that's both playful and nostalgic, without leaning too far into the latter. With co-signs from SZA and Missy Elliot under their belts, FLO are like a Gen Z incarnation of the girl bands us Millennials grew up with, stepping out at a moment of never-ending Y2K fanfare. Just when we thought the soulful bands of way back when were a thing of the past…
Behind the curtain of social media virality, London-based FLO is made up of Jorja Douglas and Stella Quaresma, both 20, and Renée Downer, 19. THE FACE meets them at a café in Haggerston, east London, just days after the trio released a live acoustic version of Cardboard Box, flexing their vocal symbiosis – all pitch perfect, silky smooth harmonies, with space for each member to show off her solo singing capabilities. Throw it all together and it's pretty much lightning in a bottle.

As the girls polish off some scrambled eggs and tea, their giddy energy simmers down and Renée, who was born and raised in north London, takes the lead. ​"All of us had musical upbringings and we were interested in going down that path," she says. ​"Our manager at the time contacted all of us [for auditions] and it really worked out."

She and Stella, also born in London, had attended the Sylvia Young Theatre School together – whose alumni include Amy Winehouse, Dua Lipa and Leigh-Anne Pinnock – before both moving on to East London Arts and Music (ELAM). The pair sort-of knew Jorja, who went to Access Creative College, via social media. But when they finally came together, sparks flew.
"We just gravitated towards each other," continues Jorja, who was born in Germany before bouncing between London and Hertfordshire growing up, raised by a single mother – as each member was, too. So far, FLO has been around three years in the making. Plenty of time for their friendships to flourish, then, and fit ​"like puzzle pieces," as Renée puts it. It turns out that working with MNEK on their debut single was a match made in heaven – he's produced songs for girl group heavyweights like Sugababes and Little Mix, after all.
"With MNEK, if we say a sentence that doesn't necessarily sound like a song lyric, he'll transform it into one," Renée says. "'Never liked your momma so I guess she's blocked' – we all laughed at that line, but it makes sense for [the lyrics] to be like a conversation."
Meanwhile, FLO's affinity for R&B is a direct reflection of the songs they've always listened to. ​"We just appreciate good music," Stella says. ​"That's the era where music was so great, and [what we do] goes hand in hand with that." ​"Even songs from 20 years ago, before I was born – R&B just speaks to our souls," Renée continues, ​"and it's not a massive thing at the moment. That's why we want to go down that path but aren't closed off to anything. Once we're established, there'll be space for us to do other fun things, a bit of pop, Afrobeats, whatever."
Naturally, given their distinctive sound, they've already been compared to legendary girl bands from the ​'90s and early-'00s – not that it bothers them. ​"I see a lot of people saying we remind them of 3LW," Jorja says. ​"Then obviously Destiny's Child are up there and they're our inspiration, so I definitely don't feel like, ​'oh my God, ew!' when people draw those parallels. I think it's a compliment to be compared to Sugababes and TLC who were at the top of their game. It's great."
It's easy to forget that FLO only has one song to their name. With an EP slated for release this summer, they're determined not to be underestimated. ​"We're Black women, which also makes things harder," Renée points out. ​"It's so important to put our best foot forward and show what success looks like for us." So far, the band has already cultivated a legion of fans, many of whom the girls speak to regularly via group chats on Twitter.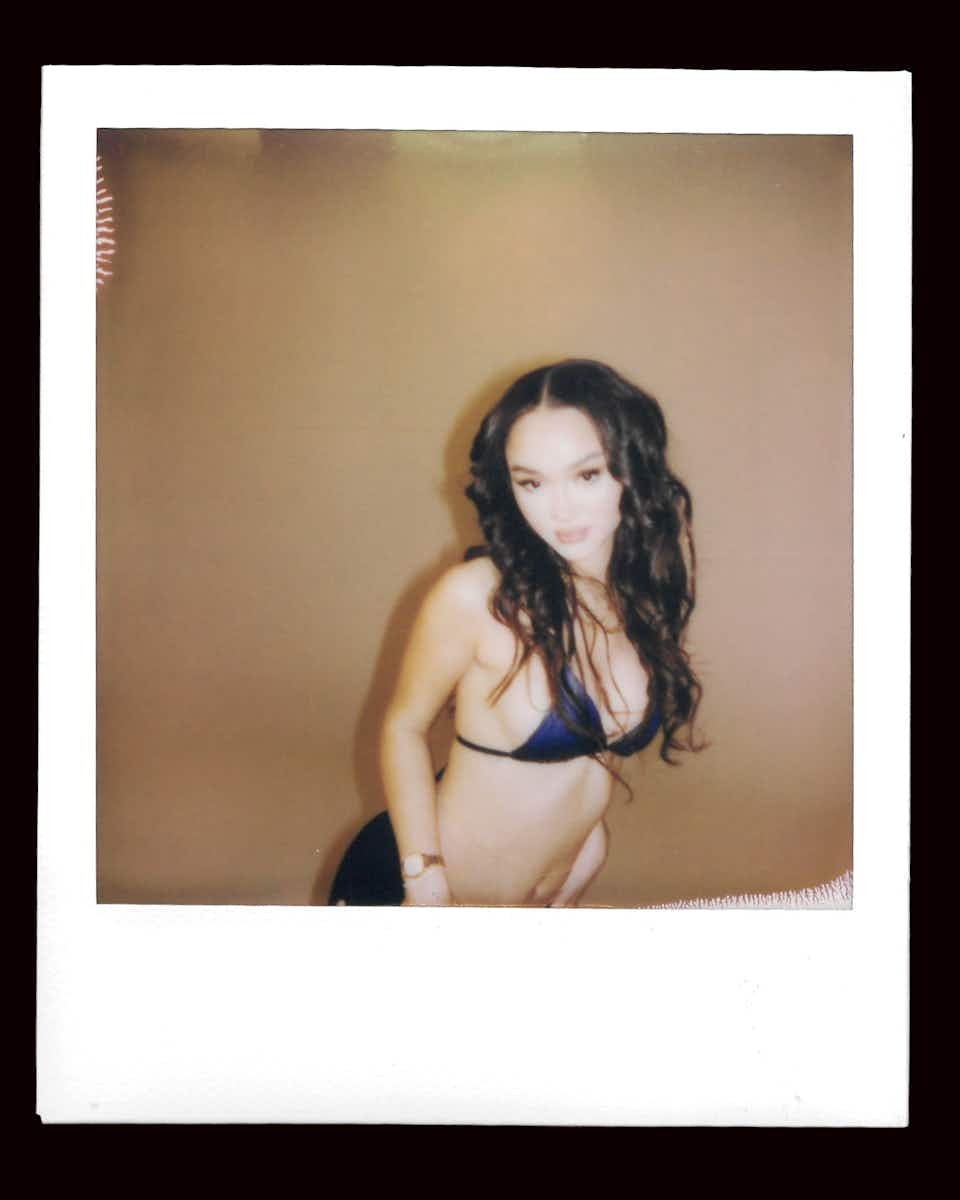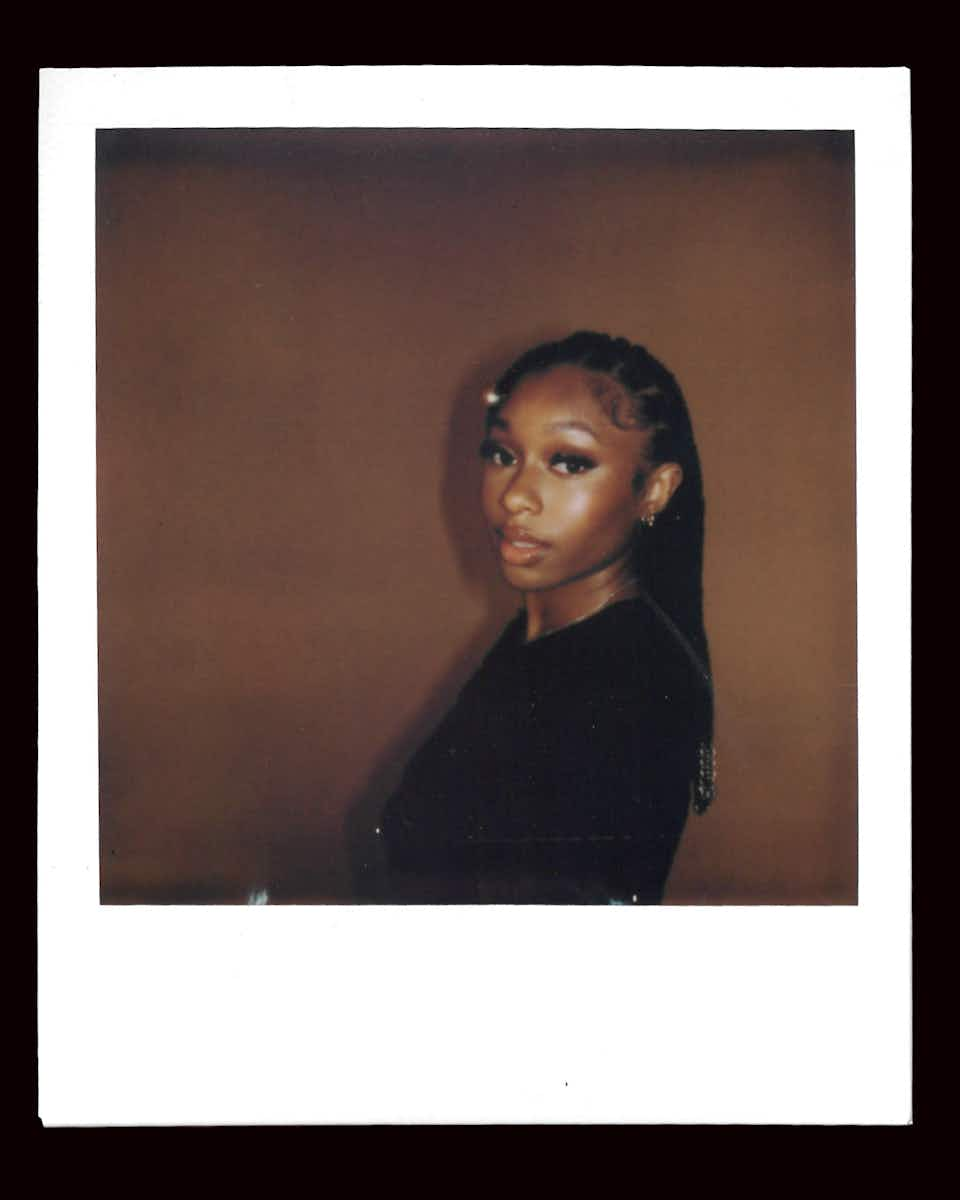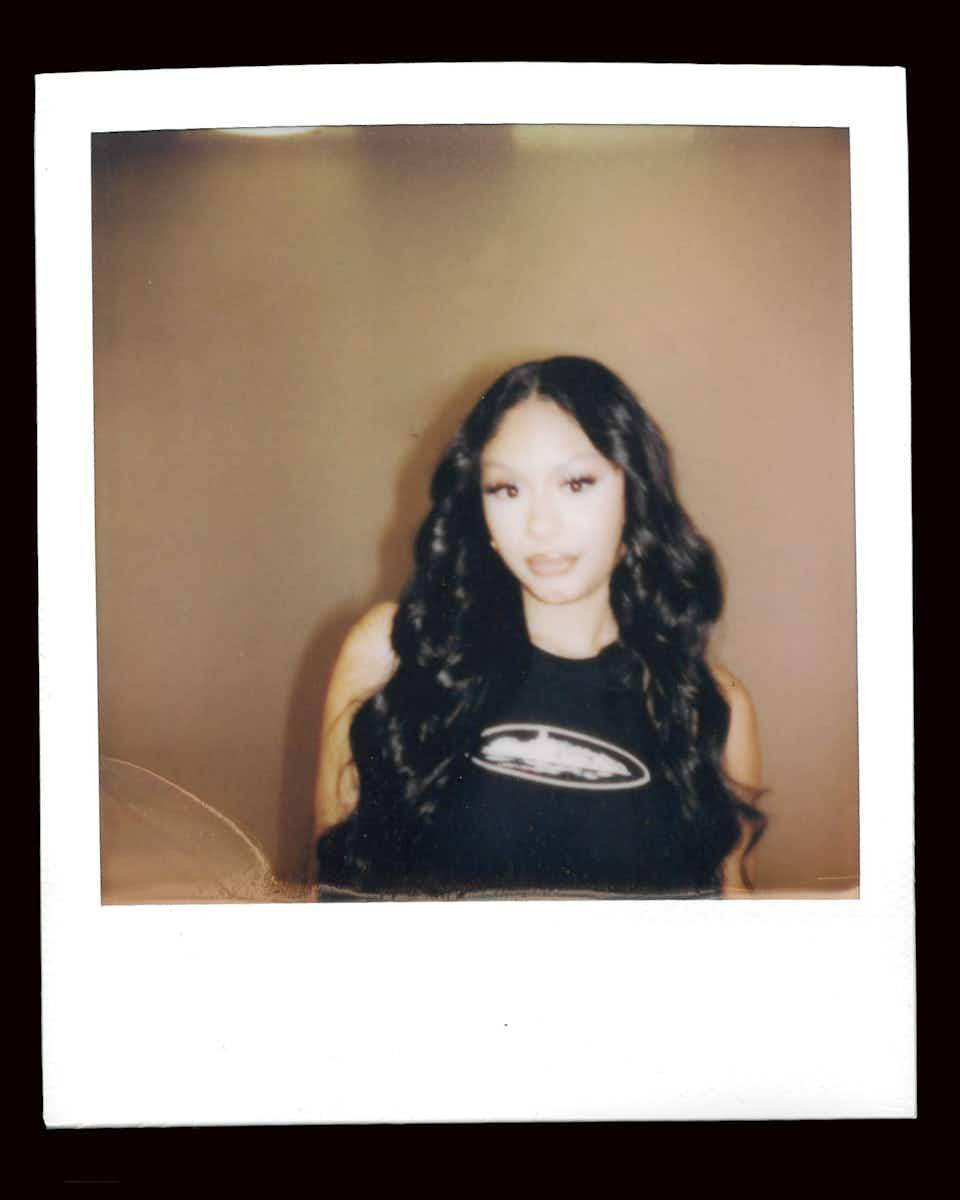 "It's great," Renée says. ​"I want to give them all a hug." ​"They're on it all the time," Stella continues. Meanwhile, a dedicated FLO Discord server counts around 1000 members. @FLOFINATIC, a 19-year-old Twitter fan account for the group, mentions FLO's kindness as one of the band's distinguishing features. ​"They're building a genuinely strong connection with us and it's already helping to build a really loyal fanbase," she says. ​"We'll be tuning into whatever they put out next."
Their ripple effect is even being felt beyond the UK. ​"When I first saw the clip of Cardboard Box doing the rounds, I got extremely excited to see a polished and highly talented girl group getting a lot of love," says Yan, a 29-year old fan from New Jersey. ​"It's giving new age Blaque, maybe even Destiny's Child if they stick with dropping songs this good. I'm excited to watch them grow into the next girl group success story."
Having such committed listeners this early on is a testament to FLO's talent, but also to our collective hunger for a girl band to properly break through. And right now, there's a huge gap in the market. For teenagers, girl groups are agony aunts offering lyrical advice and sonic hugs via feel-good anthems. The Spice Girls, TLC and Girls Aloud gave us – especially as teens – the comfort of relatable role models throughout pretty testing years. Now, it feels like FLO could become part of that canon.
"I think girl groups are necessary," Renée says. ​"When you're growing up with a girl group, it's such a great part of your life. Now that hasn't happened for so long, I'm here for this. I can see the potential and how excited it makes people."
"There's nothing more powerful than a girl group," Jorja continues. ​"There's three different things going on, you don't just have all your focus on one person. That gives you an adrenaline rush and it's really exciting."
As we eagerly await the release of FLO's debut summer EP, Renée promises ​"feel good vibes and sexy moments," while Stella affirmatively adds ​"girl power. We want [our fans] to be able to relate to what we say and for them to feel a sisterly relationship with us."
"That feeling we get when we listen to R&B is such a powerful feeling," Jorja continues. ​"We want other people to feel that way about our music."


More like this