Global culture calendar: November
A month packed full of stuff worth getting out of bed for.
Ah, November. The leaves are changing and M&S are stacking the shelves with their Christmas stock. What a wonderful time to both hunker down and get out there. Presenting, then, our latest, carefully curated digest of Things To See and Do. (As for Things to Eat and Drink: that's what pubs are for.)
We're hailing the big dogs this month. Gilbert & George, Nan Goldin and Yayoi Kusama set up shop on both sides of the Atlantic, in Sprueth Magers (Los Angeles), Marian Goodman (London) and David Zwirner (NYC).
Tate Britain welcomes proper director legend and 1999 Turner Prize winner Steve McQueen as he unveils the highly-anticipated Year 3 project, which saw him attempting to photograph every Year 3 class in London – that's 2,410 primary schools. And, like, a bazllion eight- and nine-year olds. Ooft.
Less light-hearted, more eyes-wide-open is Eco-visionaries. Opening at London's Royal Academy of Art, the exhibition aims to both unpack and accelerate the conversations we've – belatedly – been having about the environmental crisis. See the art, then take some action.
Meanwhile, autumn's soundtrack comes from avant-pop provocateur FKA twigs, the sultrily psychedelic Greentea Peng and anarchic Bristol duo Giant Swan.
Autumn: tis the season of mellow fruitfulness, and banging art in all its colours.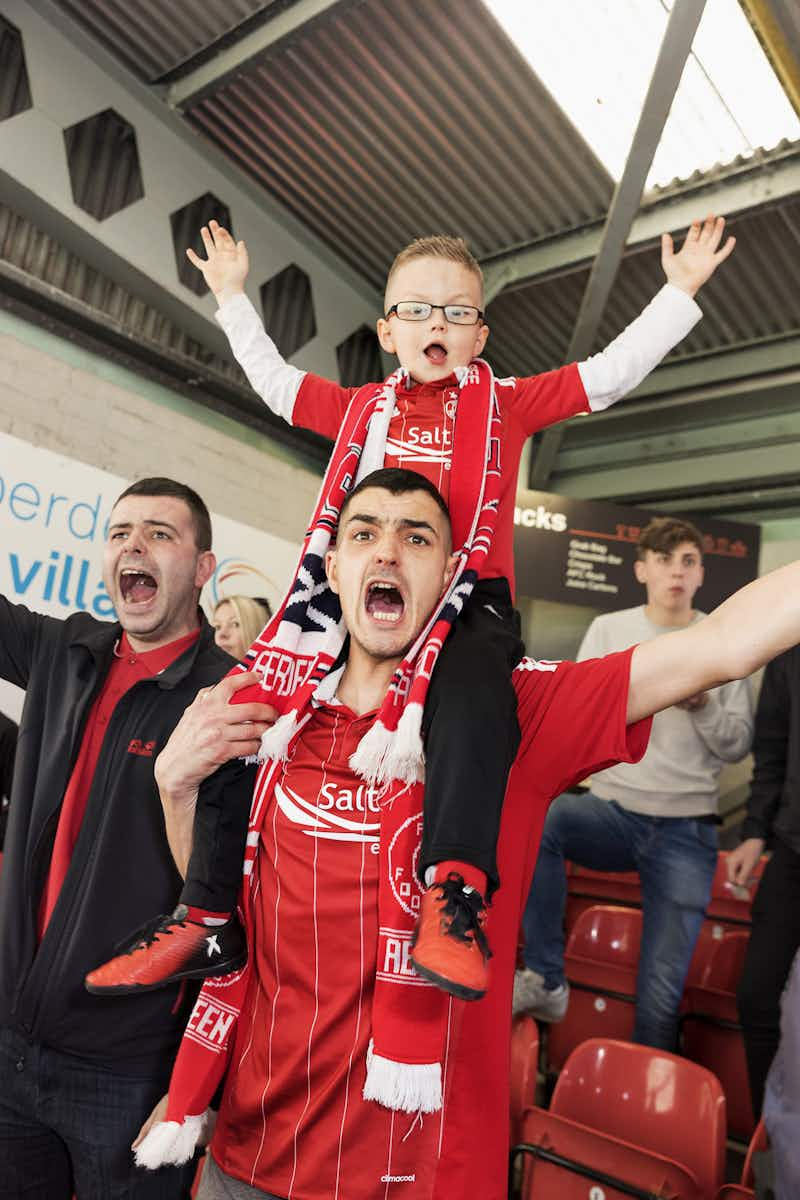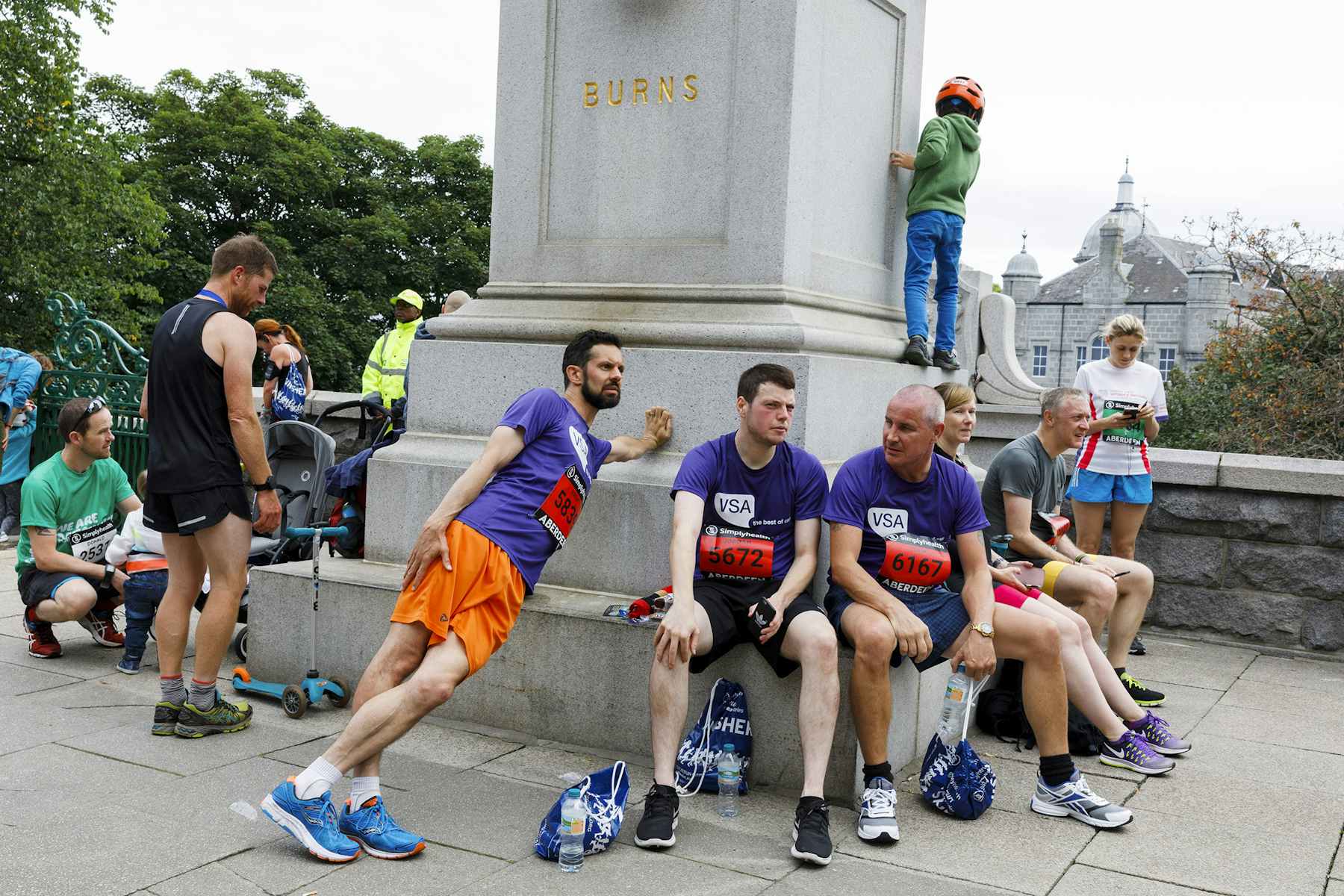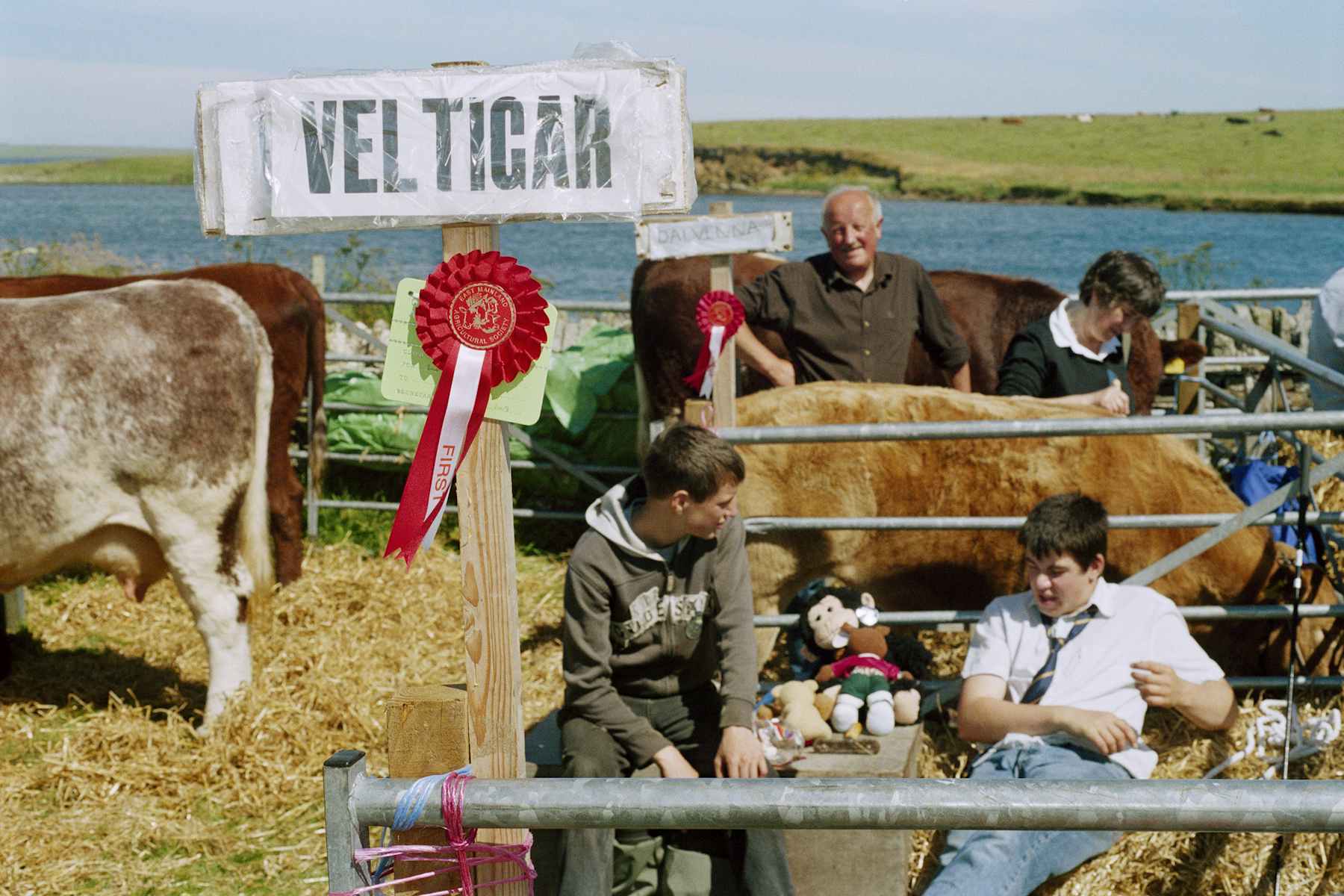 MARTIN PARR: THINK OF SCOTLAND AND ABERDEEN AT LEISURE
After a hefty £34.6 million redevelopment, Aberdeen Art Gallery is finally ready to swing open its doors to the public. What better way than with a Martin Parr exhibition celebrating all things Scotland? The celebrated docu-photographer will exhibit two series, Think of Scotland and Aberdeen at Leisure. The former was developed over 25 years, with Parr traveling the length and breadth of Scotland, from Aberdeenshire to Ayrshire, Orkney to the Western Isles, capturing – typically – landscapes and communities. Aberdeen at Leisure is a project specially commissioned by Aberdeen Art Gallery and spotlights Aberdonians at, well, leisure. Think oddly comforting scenes of ordinary folk doing ordinary things, saturated colour and socially political commentary, all tied together with great British humour.
Aberdeen Art Gallery, 2nd November-May 31st 2020. Free admission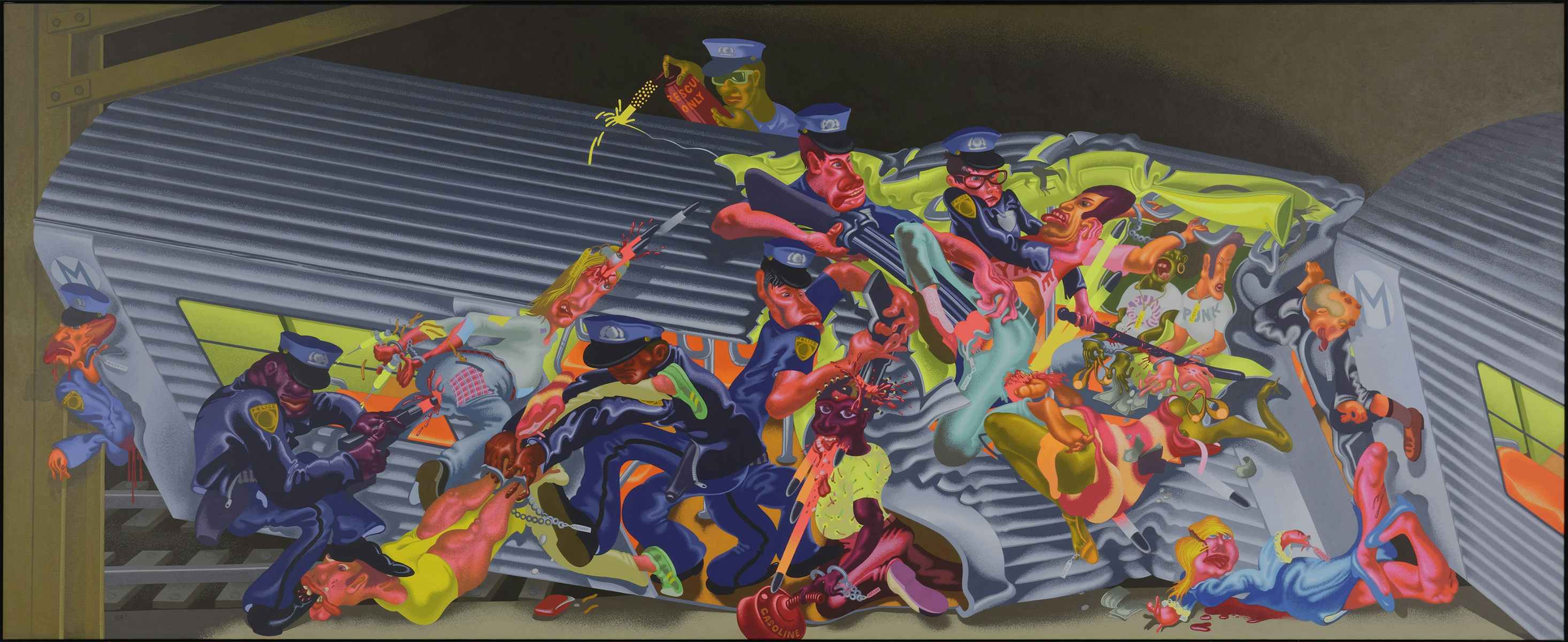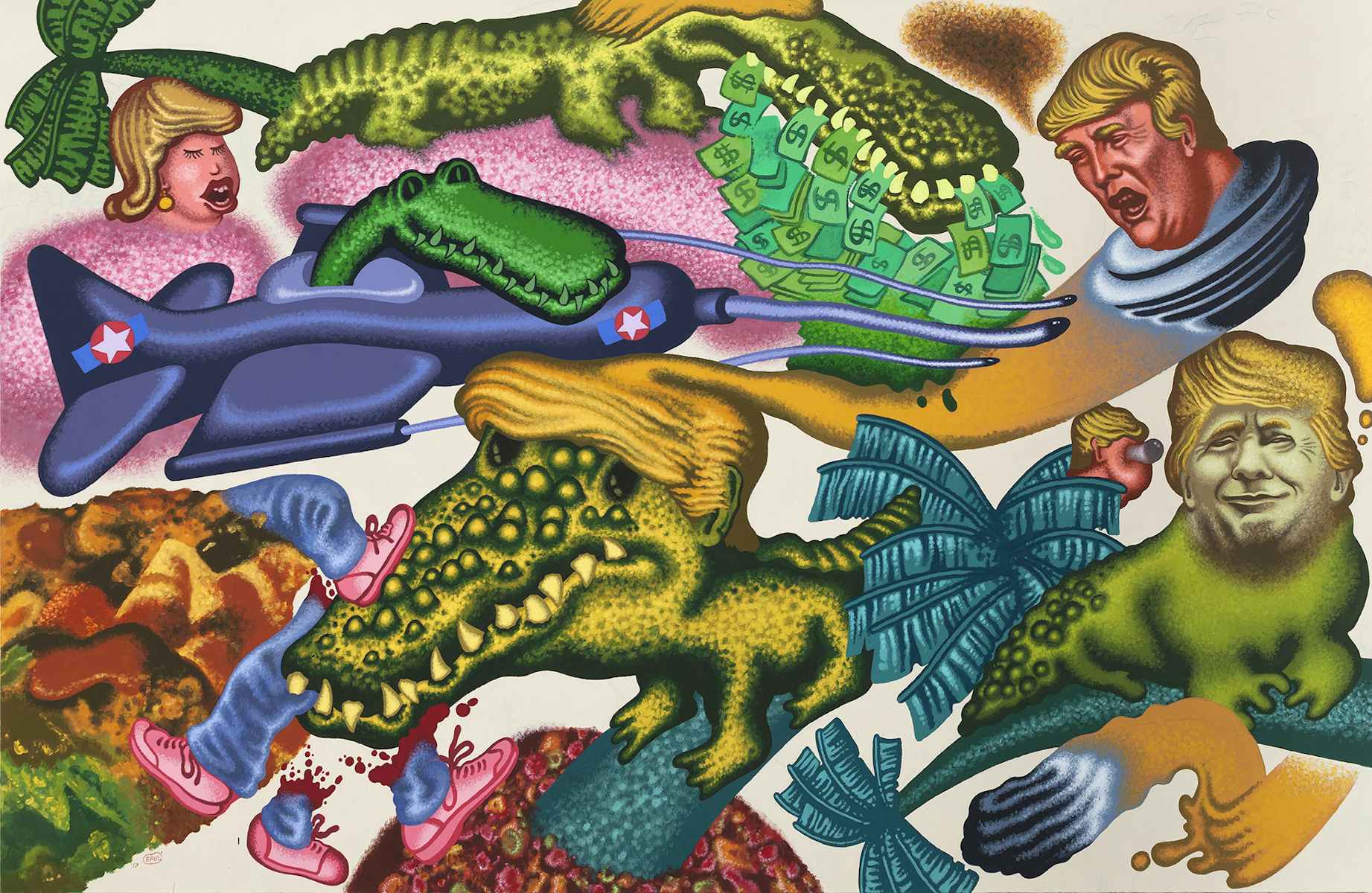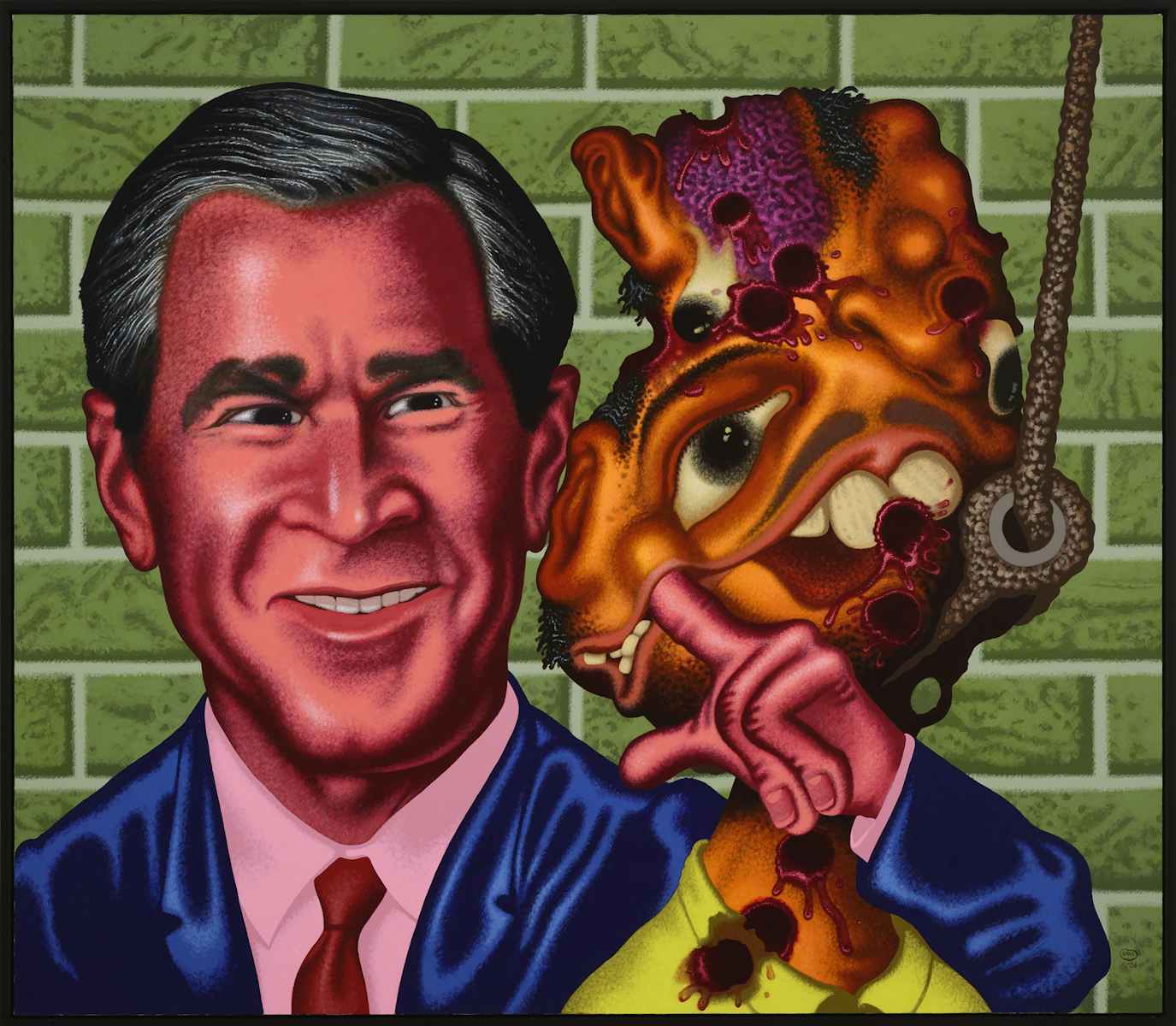 PETER SAUL: CRIME AND PUNISHMENT

Humorous, bold and slightly disturbing, San Francisco-born artist Peter Saul's exuberant work effortlessly captures the balance between pop art, surrealism and political commentary, all while acting as a vivid, cartoonish nightmare. With leaders like Donald Trump, George Bush and Ronald Reagan in the firing line, Saul's brightly coloured paintings leave little to the imagination, placing his often-scrutinised subjects in less than flattering scenarios (think: Trump's pink head attached to a crocodile's body). And all this while displaying unique influences from the pop art movement, to the wobbly brush stroke techniques of Willem de Kooning. Over time, Saul's work has gained an appreciation from younger audiences attracted to his heavy colour use and comic-style compositions – and who can blame them? Art doesn't have to be, like, serious all the time, right?
New Museum, New York City, 2nd November-5th May 2020. Tickets: $18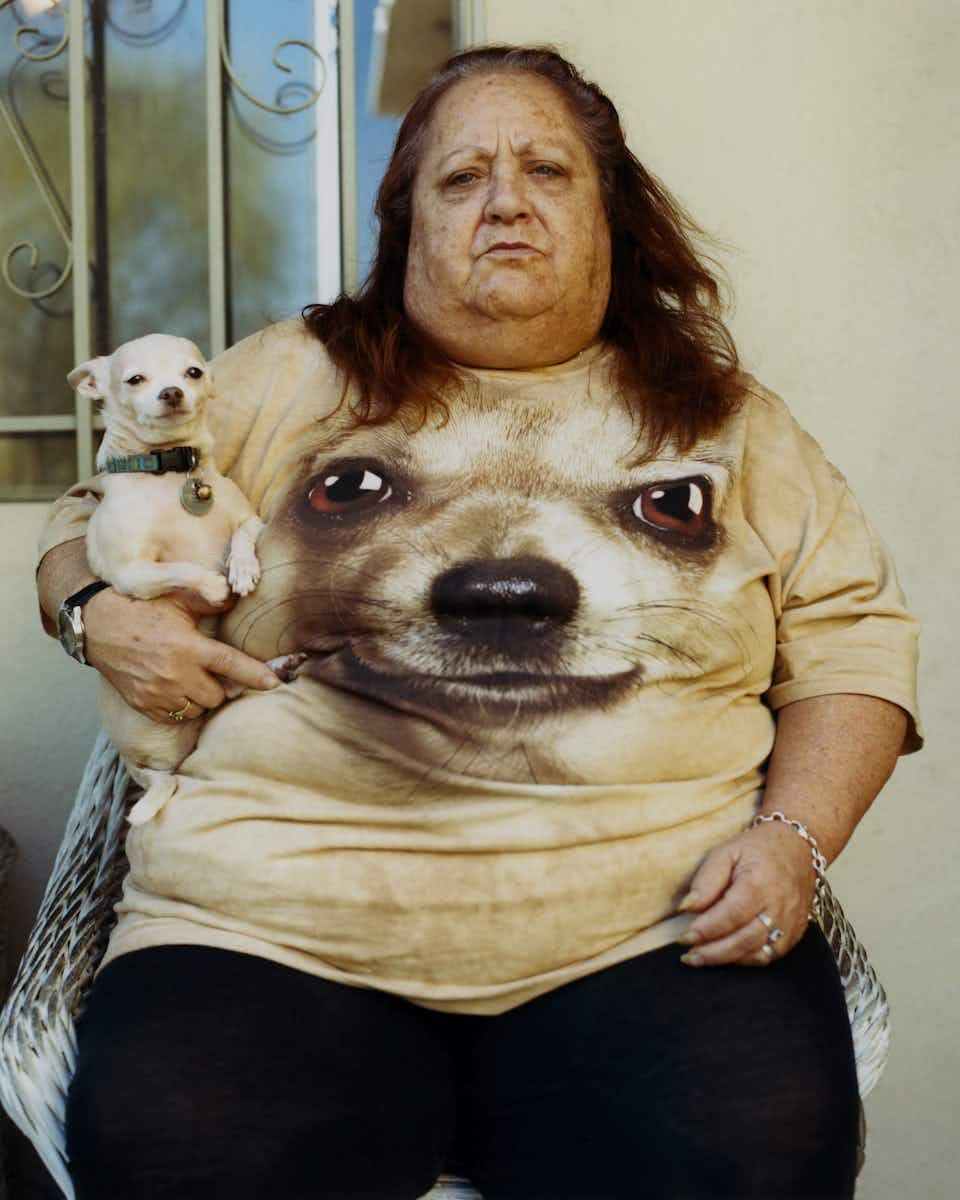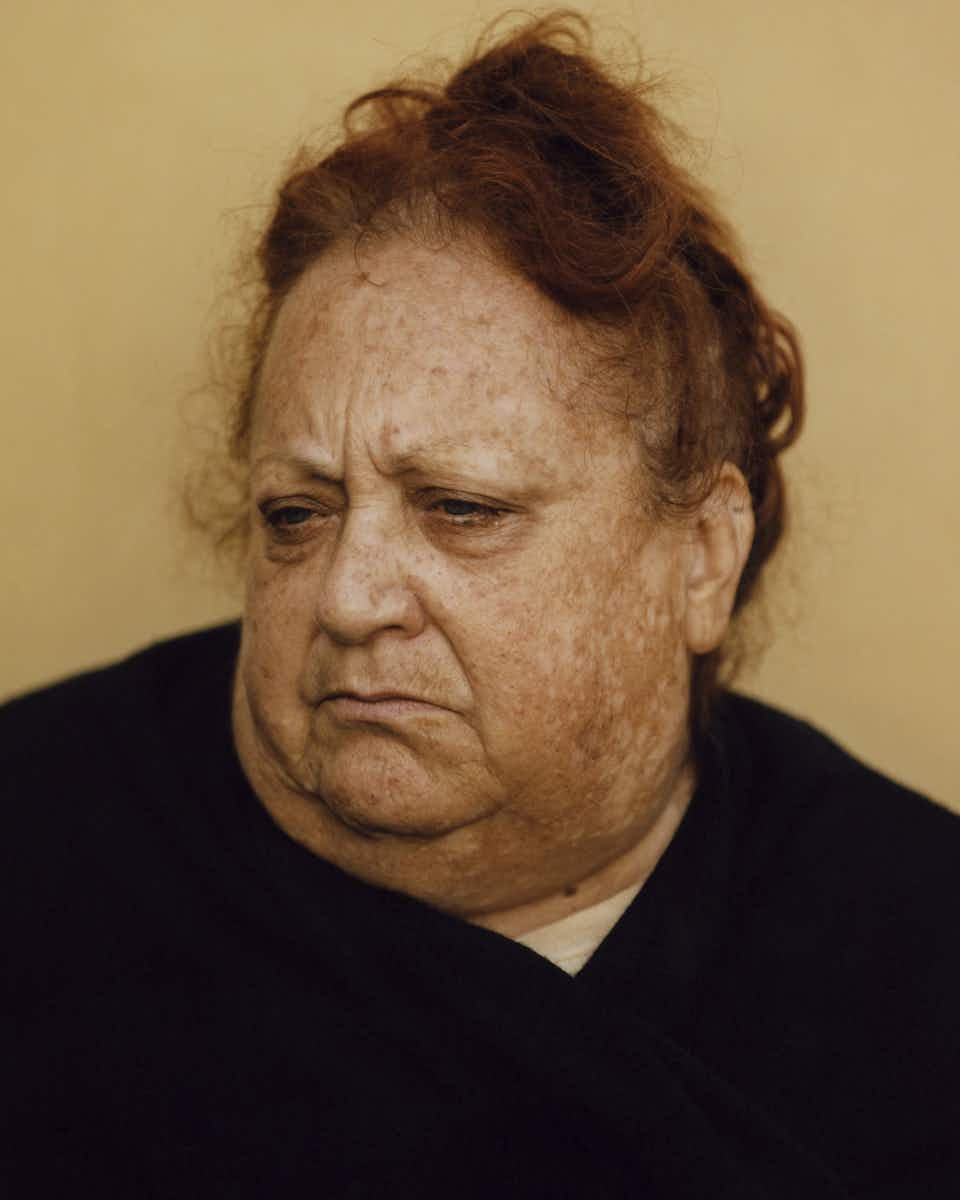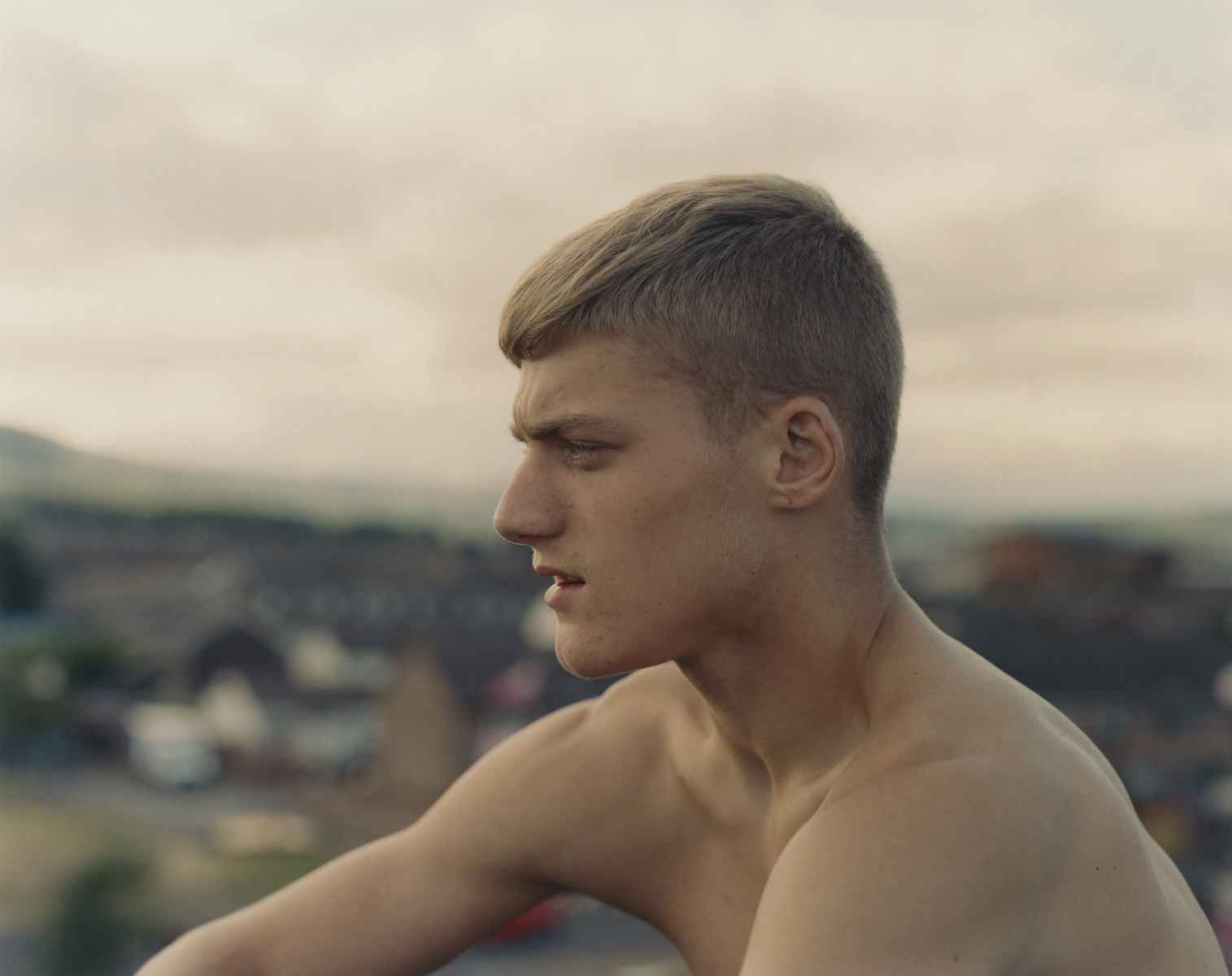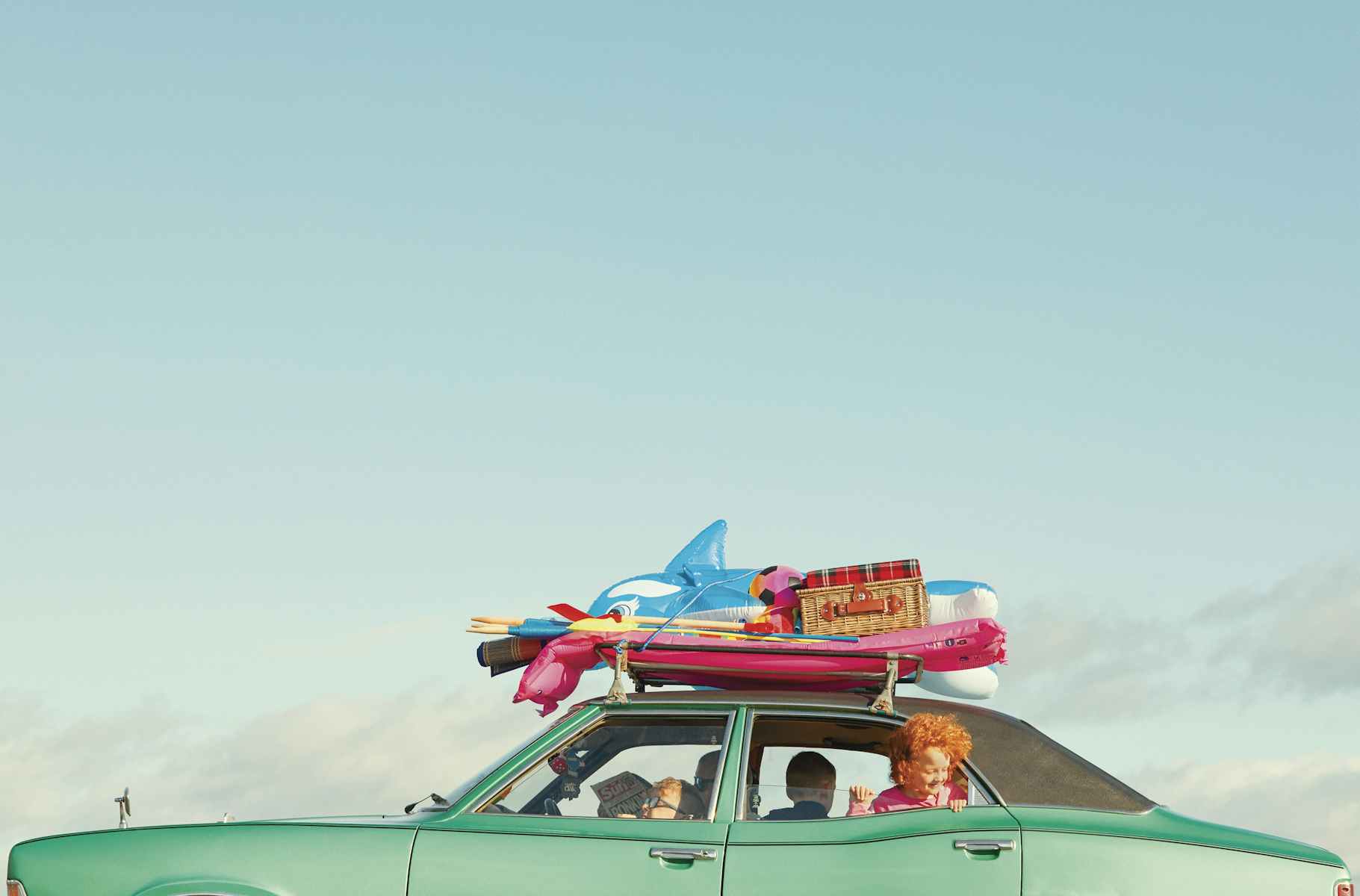 TAYLOR WESSING PHOTOGRAPHIC PORTRAIT PRIZE 2019

This prestigious leading international competition is open to anyone from amateurs to established professionals, aiming to celebrate the best in contemporary photography with, of course, an emphasis on portraiture (with it being the NPG and all that). This year's shortlist includes Pat Martin, Garrod Kirkwood and Enda Bowe (shown above), each offering a varied meaning to getting behind the lens while displaying a range of approaches to capturing moods, locations and characters. The winner will be awarded a cash prize of £15,000. Perhaps it's time we brushed off our old SLRs and got involved.
National Portrait Gallery, 7th November-16th February 2020. Tickets from £3
YAYOI KUSAMA: EVERY DAY I PRAY FOR LOVE
Yayoi Kusama's work has balanced between pop art and minimalism ever since her early works in the ​'60s, where she embraced the rising hippie counterculture. Recognised as one of the most important living Japanese artists, Kusama's contemporary work is instantly recognisable for her merging of sculptures and installations with often autobiographical themes. In the artist's second exhibition with David Zwirner, it'll feature an immersive installation as well as brand-spanking-new paintings, sculptures and the debut of Infinity Mirrored Room – Dancing Lights That Flew Up To The Universe, 2019.

David Zwirner, NYC, 9th November-4th December 2020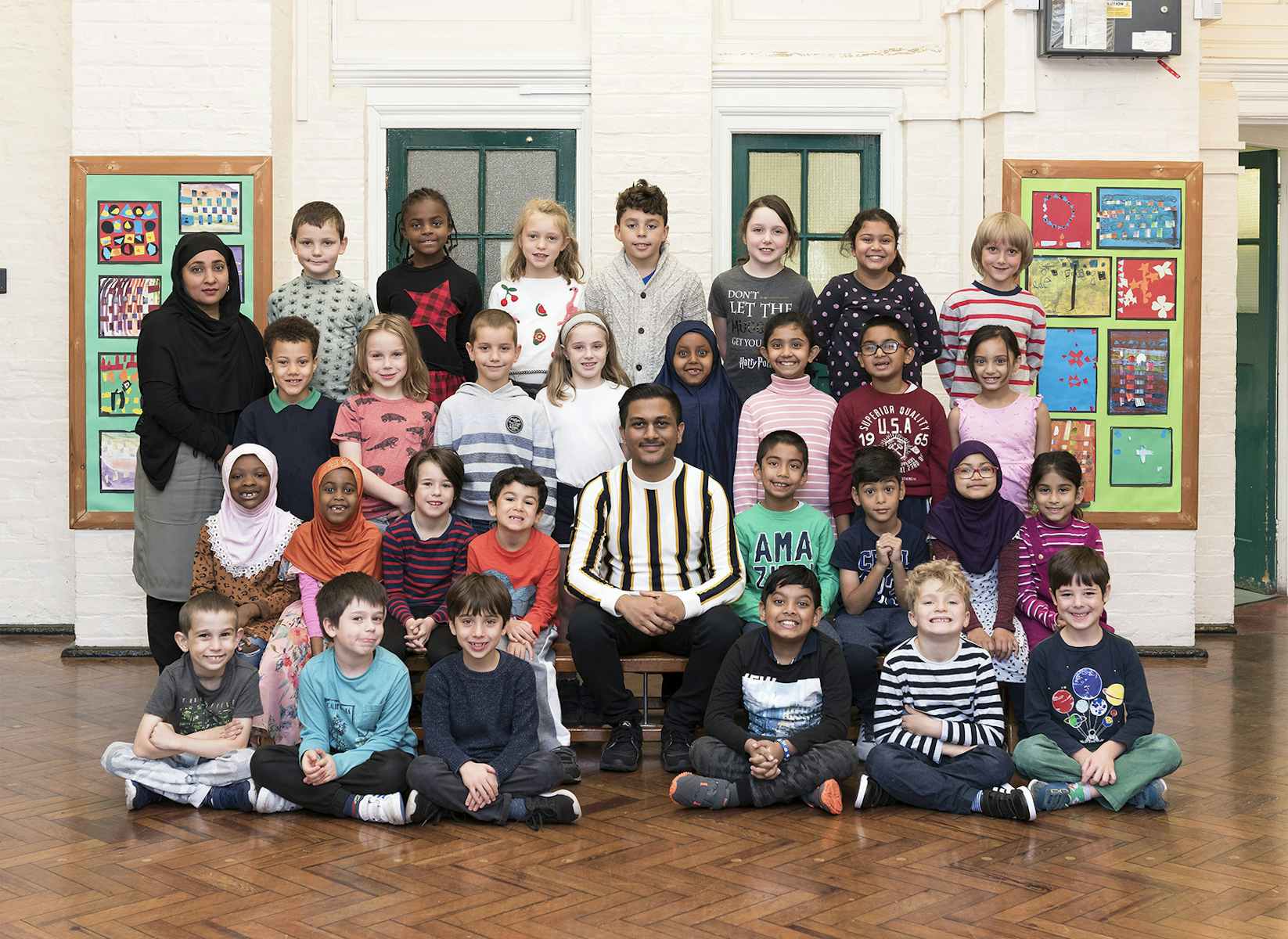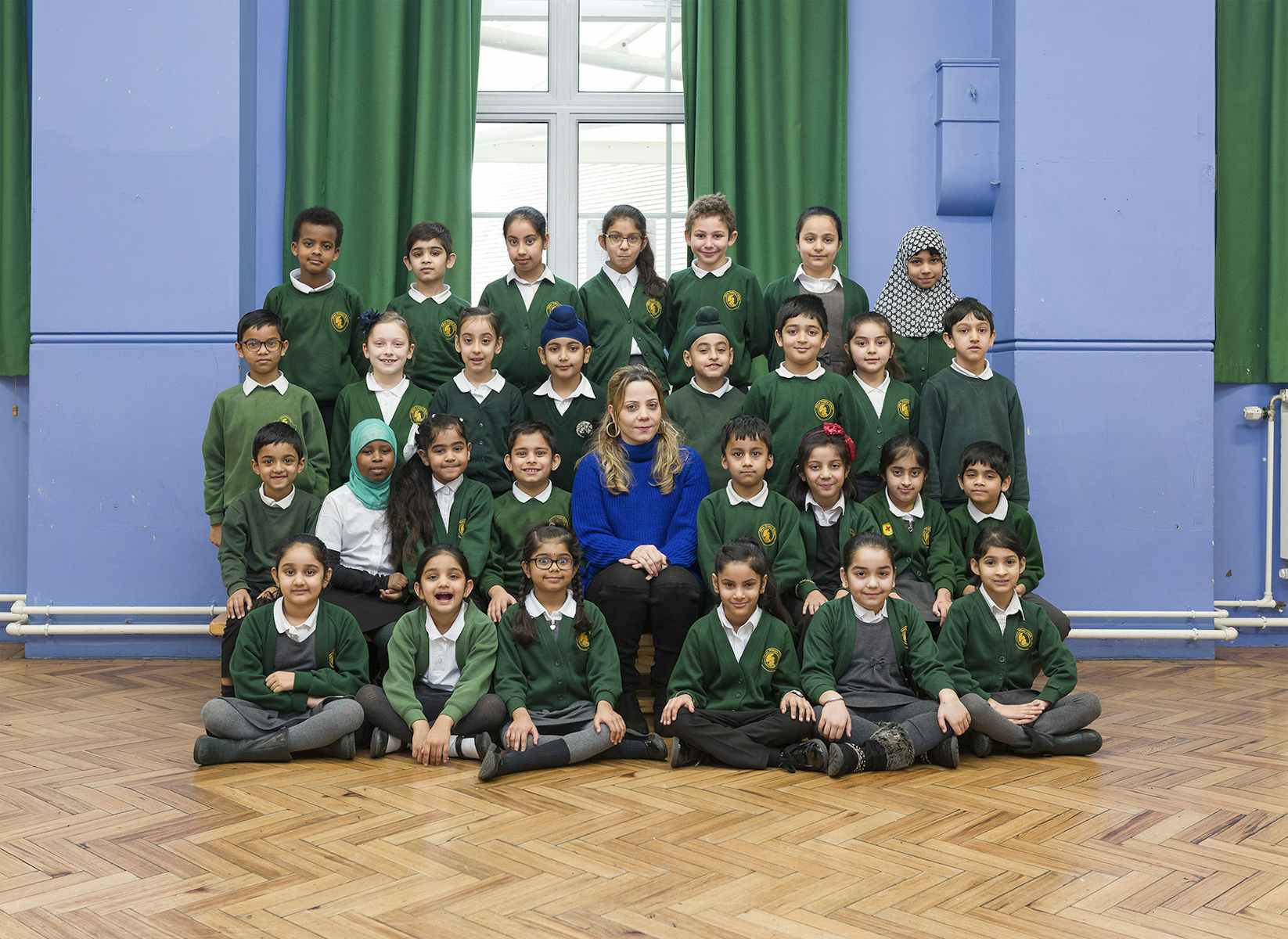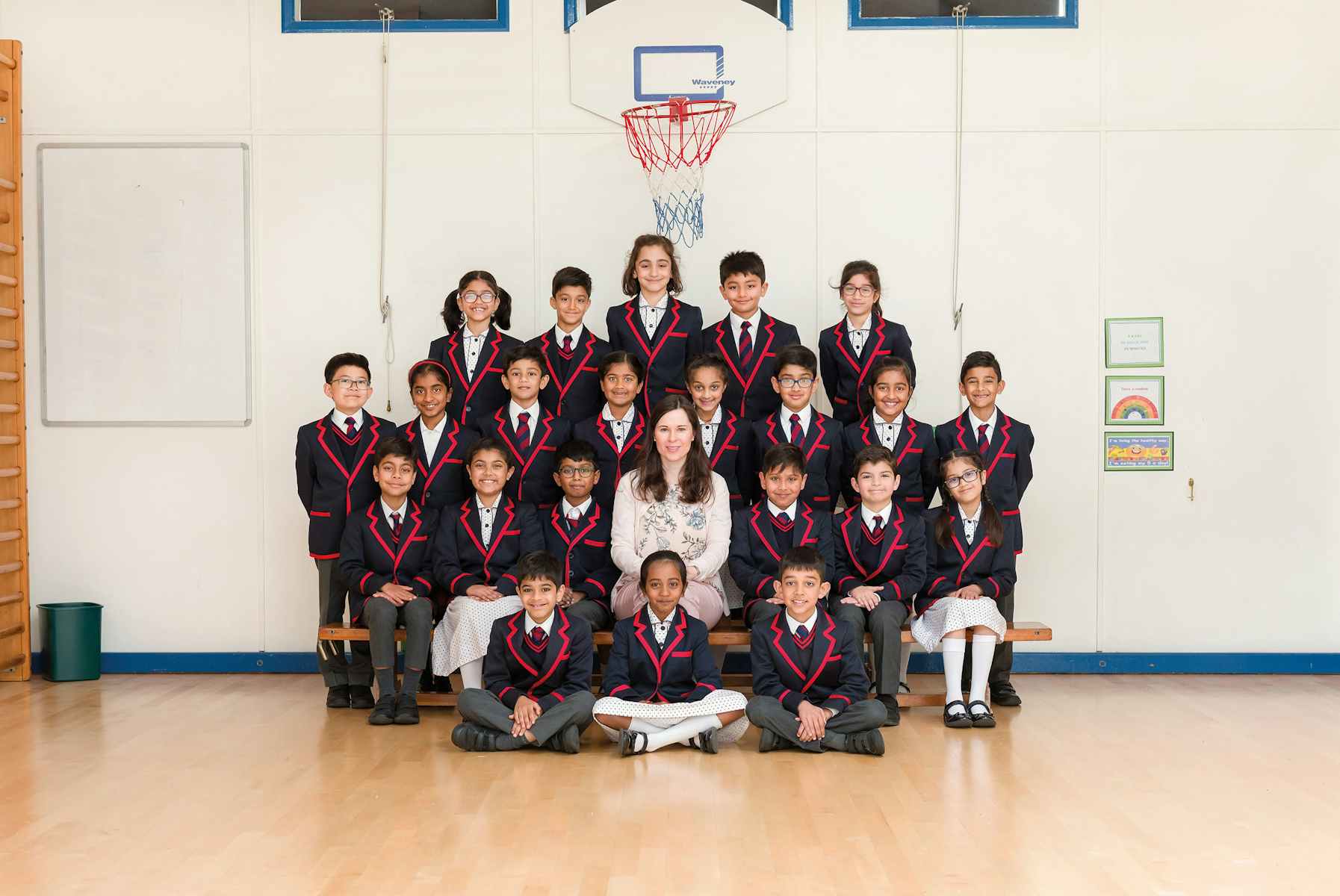 Perhaps one of the most ambitious art projects in recent times, pioneering director and 1999 Turner Prize winner Steve McQueen embarked on a mission to photograph every year 3 class in London – all 2,410 primary schools, including state, independent, faith, special, pupil referral units and home-educated pupils. Teaming up with Tate Britain, the single large-scale installation will take over the grand Duveen Galleries, with the focus on the pupils in their milestone year of development. Last year, McQueen told The Guardian that the project was made to ​"reflect on who we are, where we come from, what is the future". Not to mention, it's bloody adorable.

Tate Britain, 12th November-3rd May 2020. Free admission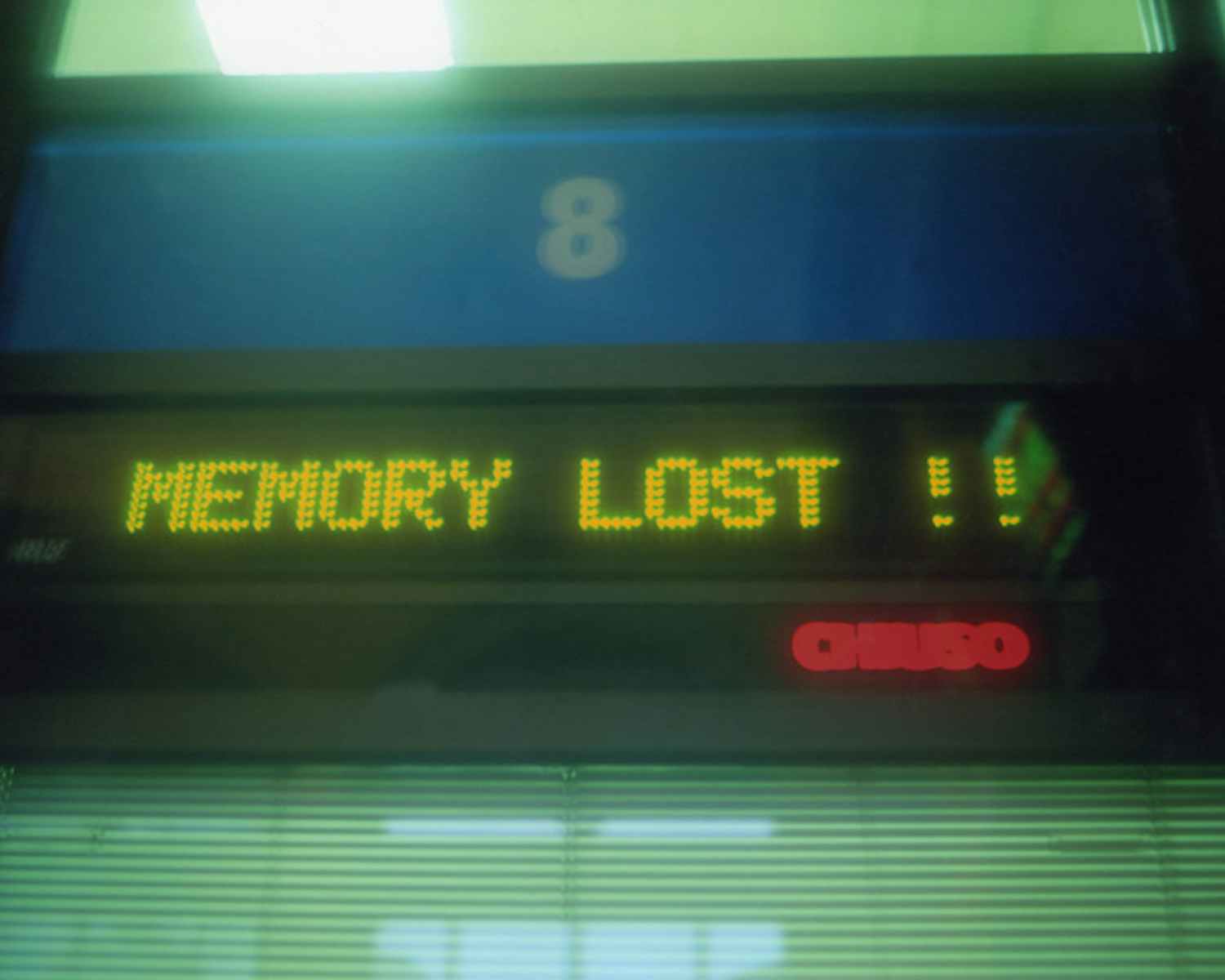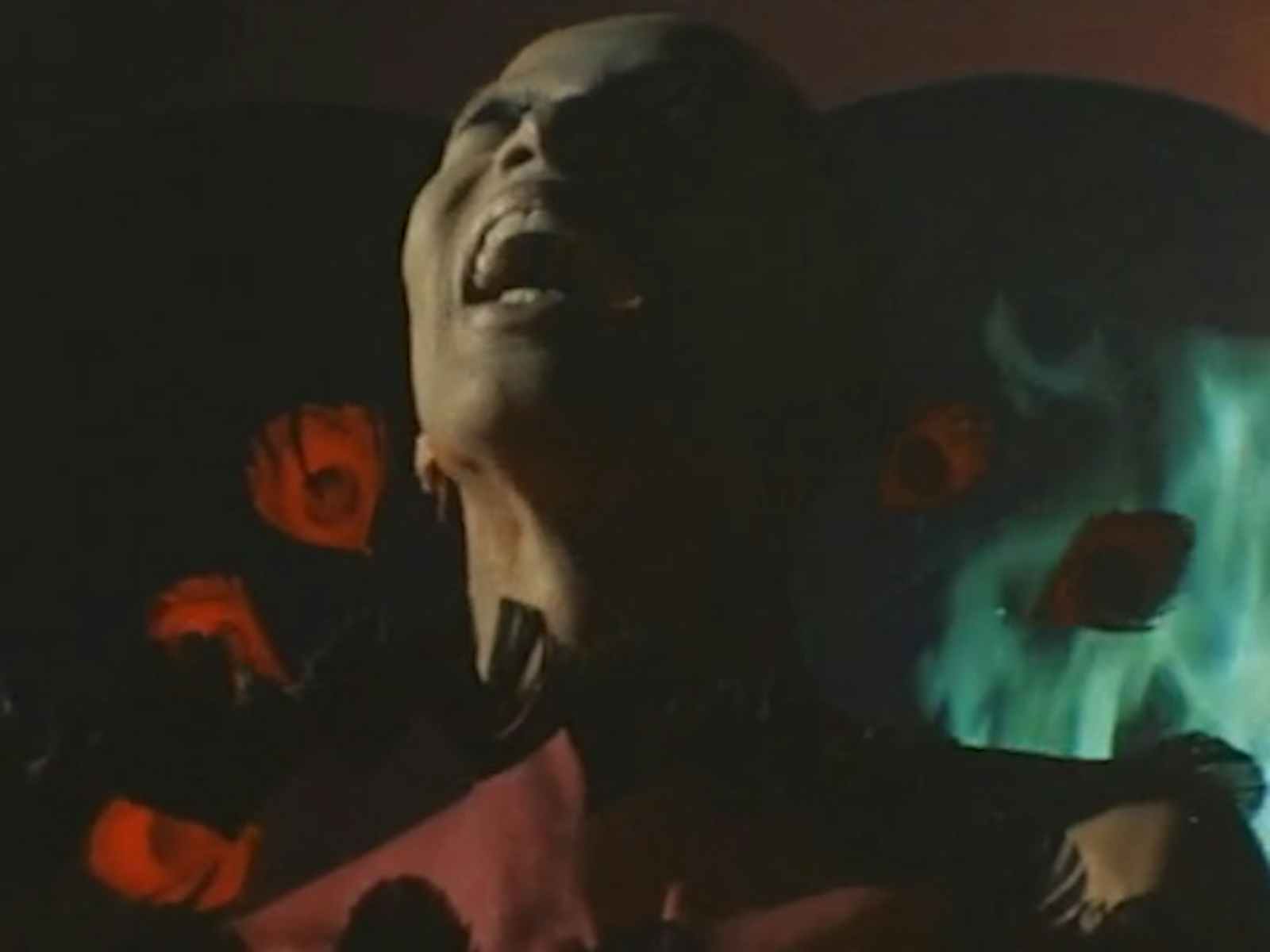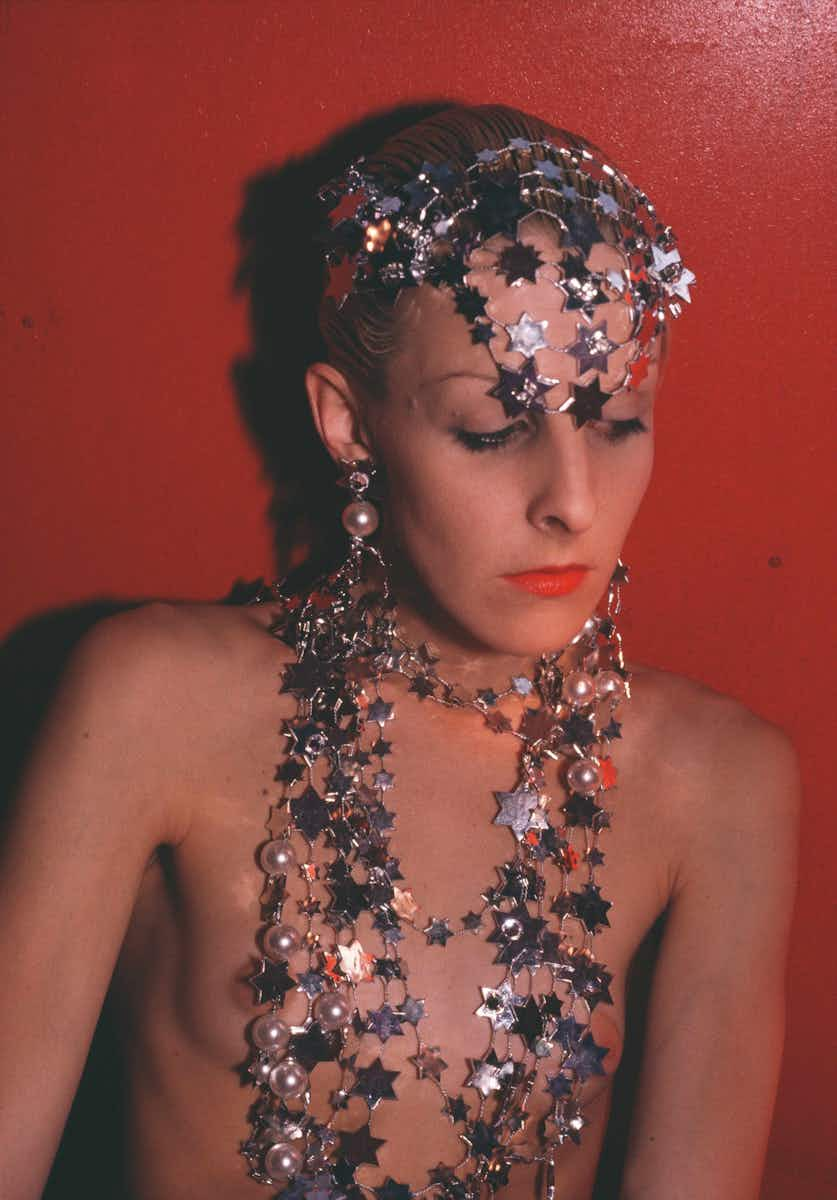 Since the late ​'70s Nan Goldin's work has been the perfect antidote to the highly-stylised imagery in glossy magazines. Living and working in NYC, the photographer's penchant for documenting only the frank and deeply honest meant Goldin revolutionised a whole new meaning to documentation. This will be celebrated in her first major solo exhibition in London since 2002's Whitechapel Gallery show The Devil's Playground. Soho's Marian Goodman Gallery will show much of her crucial historical works, but with three exciting new video works thrown into the mix – Sirens (2019), Memory Lost (2019) and Salome (2019). With the films bearing themes (and realities) like memory and drug addiction, expect this exhibition to sting like a grazed knee. In the best way possible.
Marian Goodman, 14th November-11th January 2020. Free admission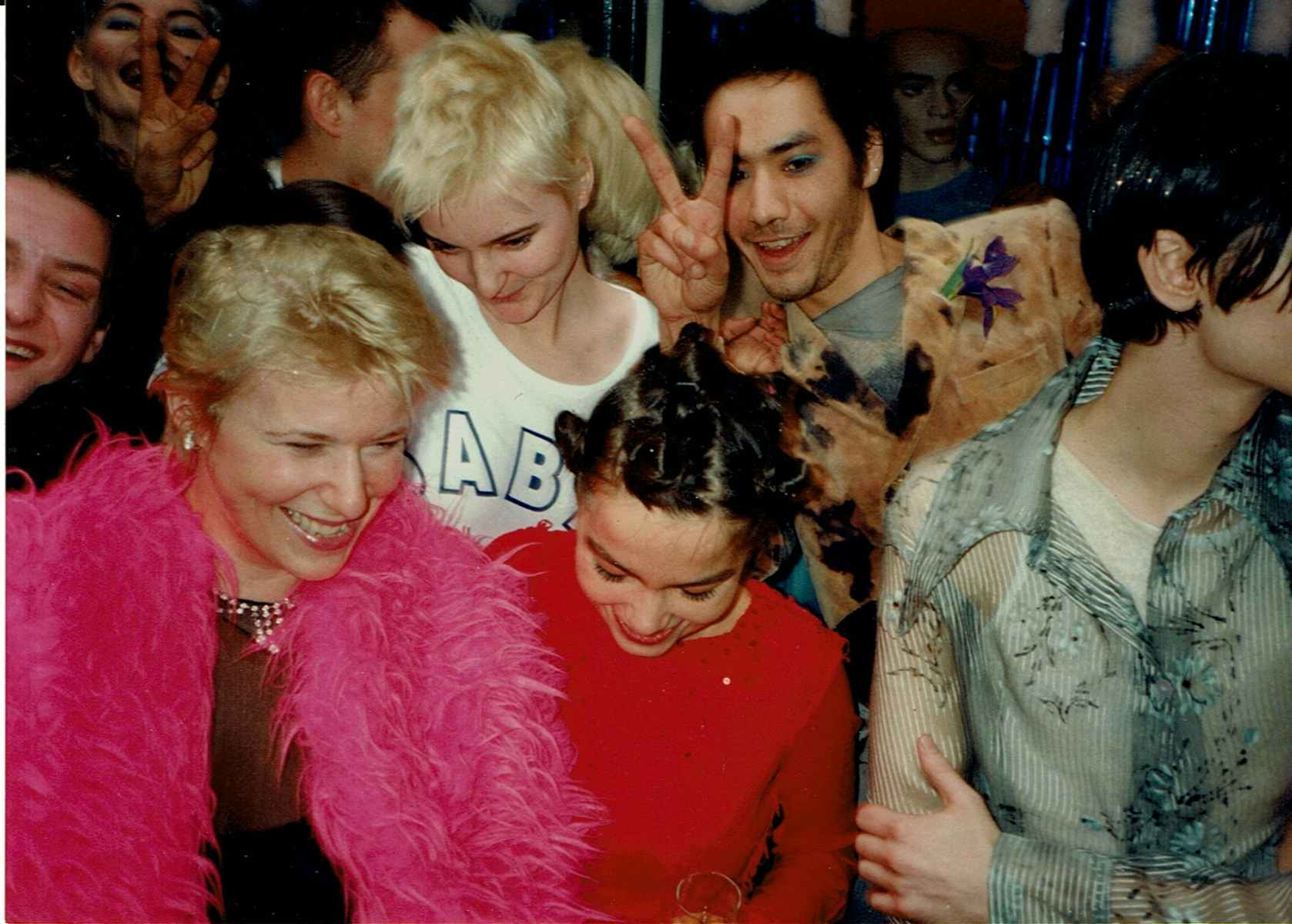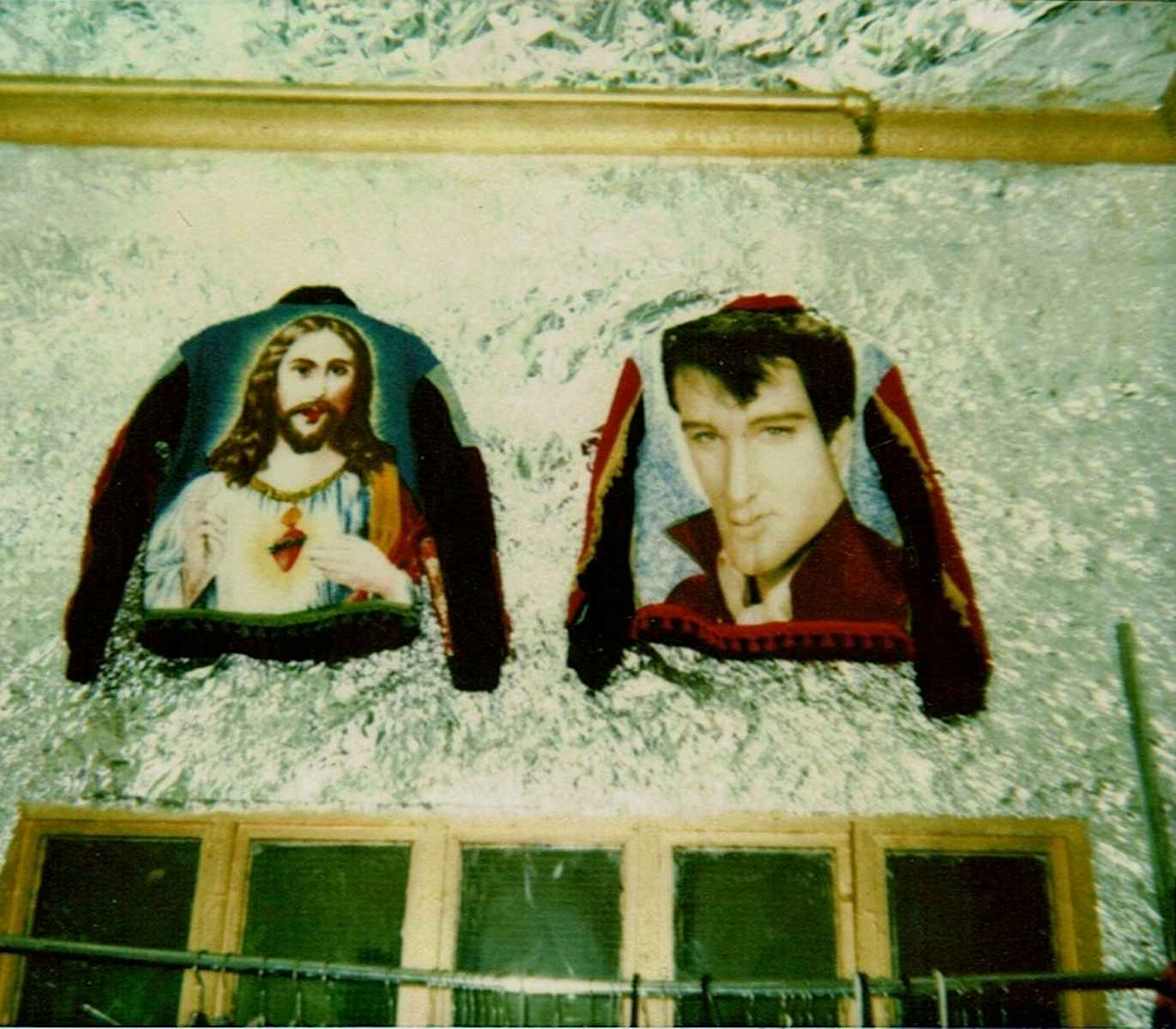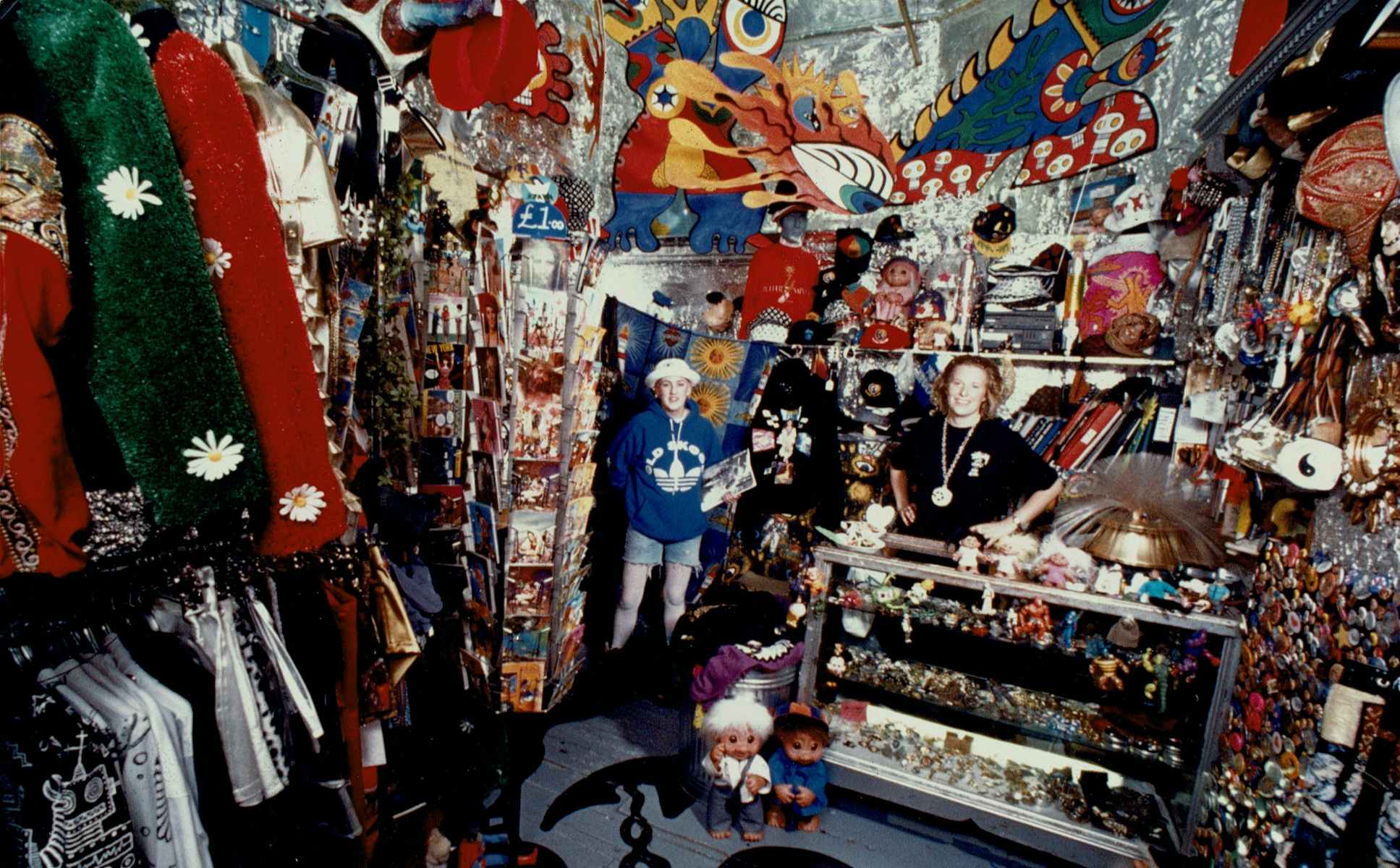 STREETSTYLE: FROM TEDDY BOYS TO GRIME KIDS

Streetstyle, From Sidewalk to Catwalk was a groundbreaking 1994 V&A exhibition that featured contributions from the likes of Jean-Paul Gaultier, Vivienne Westwood and Karl Lagerfeld's Chanel. So to mark its 25th anniversary, London College of Fashion is celebrating by extending the exhibition to the present day, honing in on subcultural dressing birthed from the underground, from, as it says, teddy boys to grime kids. Featuring rare content from archives including Jeremy Deller's extensive back catalogue, Fiona Cartledge's Sign of the Times shop in Covent Garden (Deller worked there, Björk was a regular), as well as exclusive visuals from the East London grime scene, this is a celebration of British fashion ranging from dandy suits to North Face puffers and everything in between.

Trinity Art Gallery, London City Island, 15th Nov-7th Dec. Free admission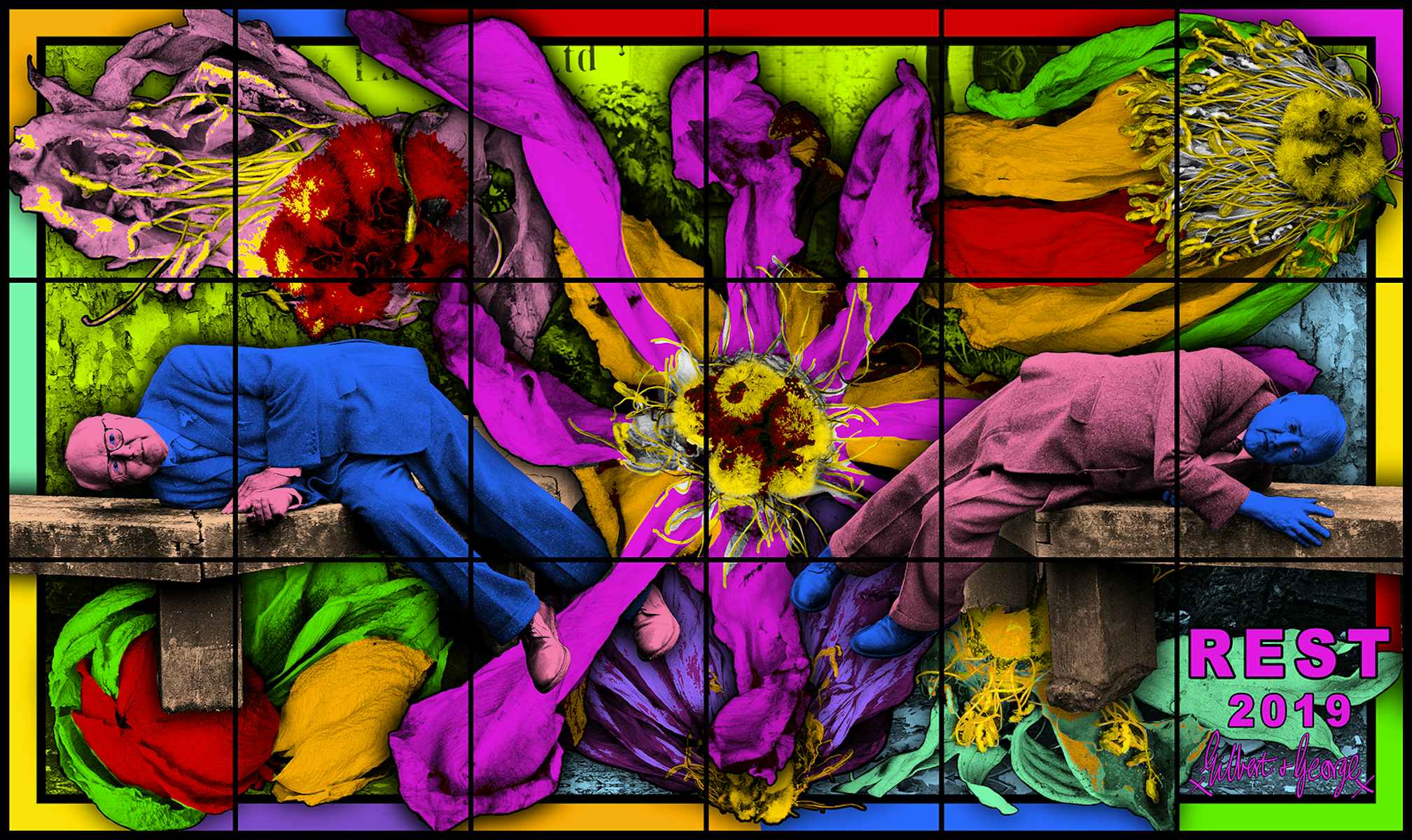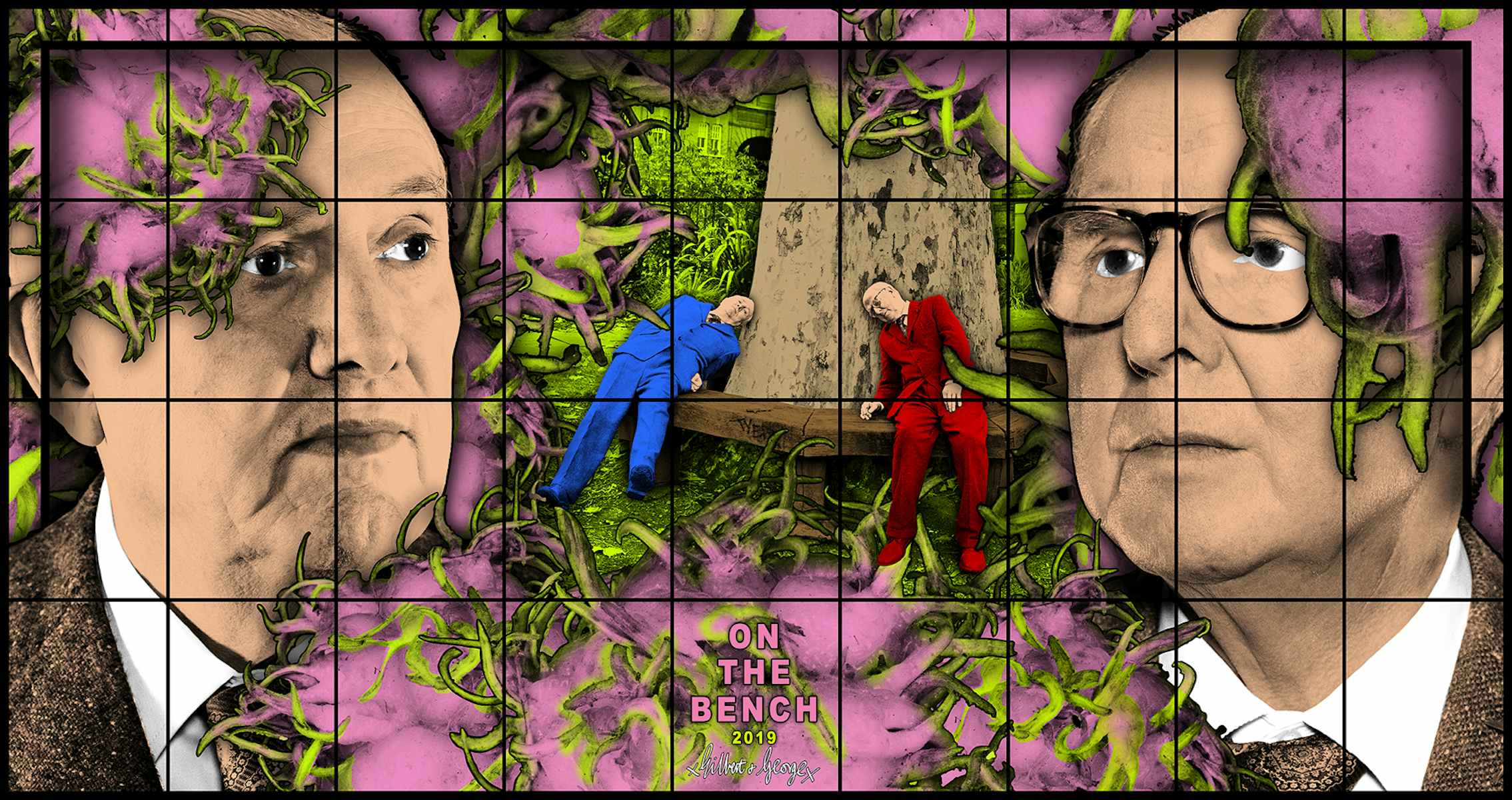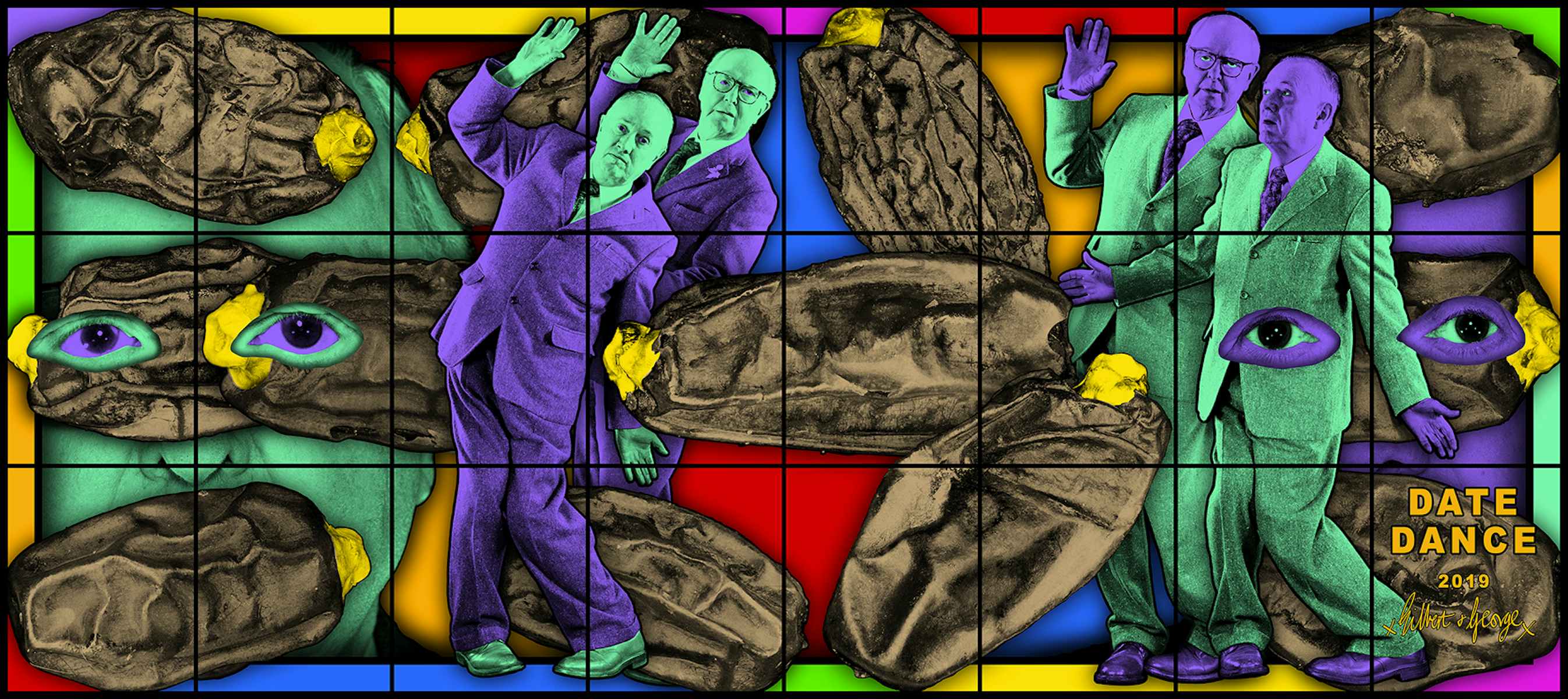 GILBERT & GEORGE: PARADISICAL PICTURES

When 2 become 1… Everyone's favourite East London enigma will be taking over Sprueth Magers in Los Angeles with an exhibition depicting their weird and wonderful (and highly psychedelic) version of paradise. Vivid arrangements of flowers, leaves, petals, fruits, tree limbs and branches present themselves as a world created by the East End Turner Prize winners, while referencing ageing and exhaustion throughout. Expect G & G's usual sickly sense of humour, caught somewhere between a surreal acid trip and a compelling nightmare presented as Day-Glo collages.

Sprueth Magers, Los Angeles, 16th November-25th January 2020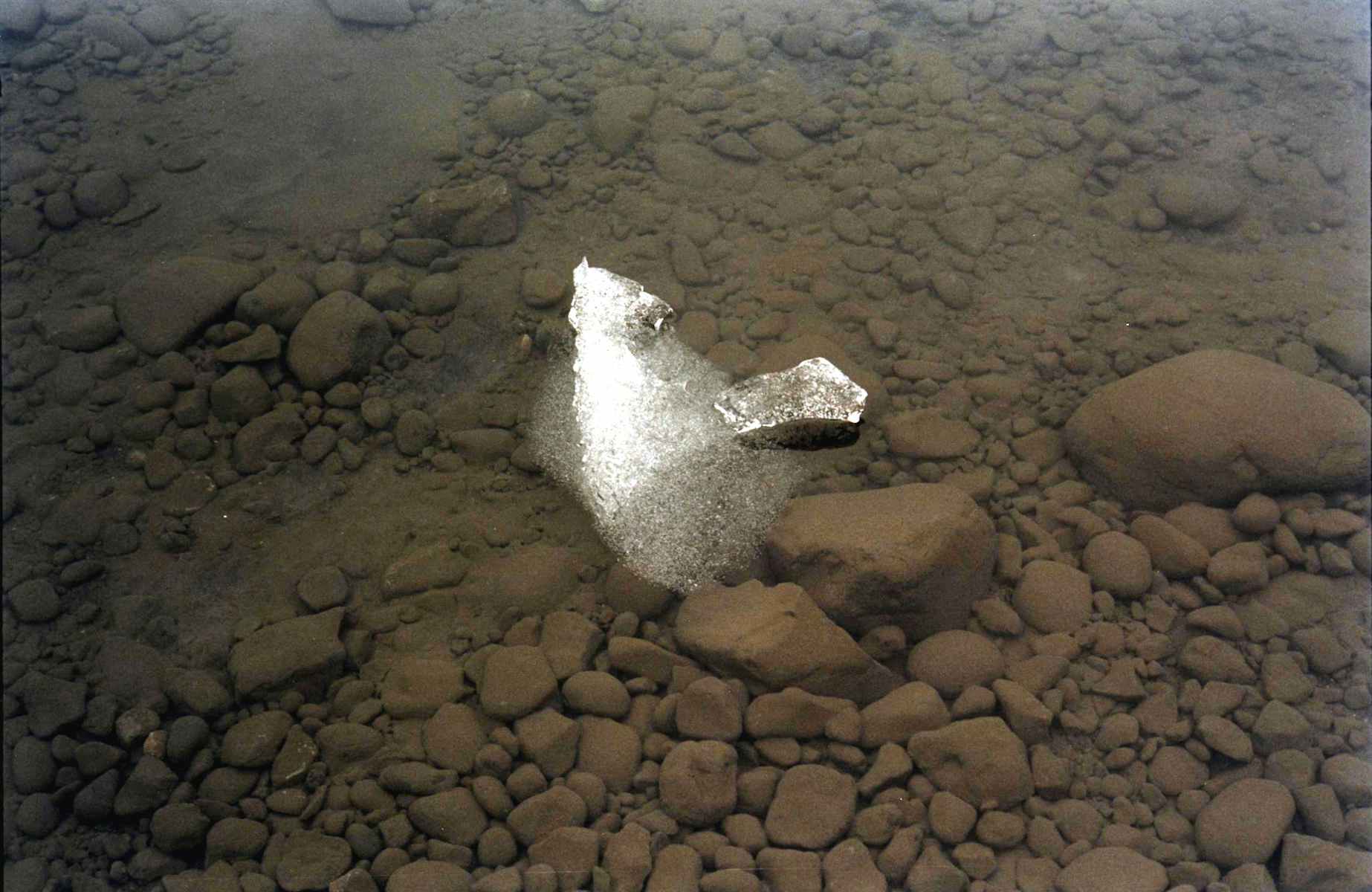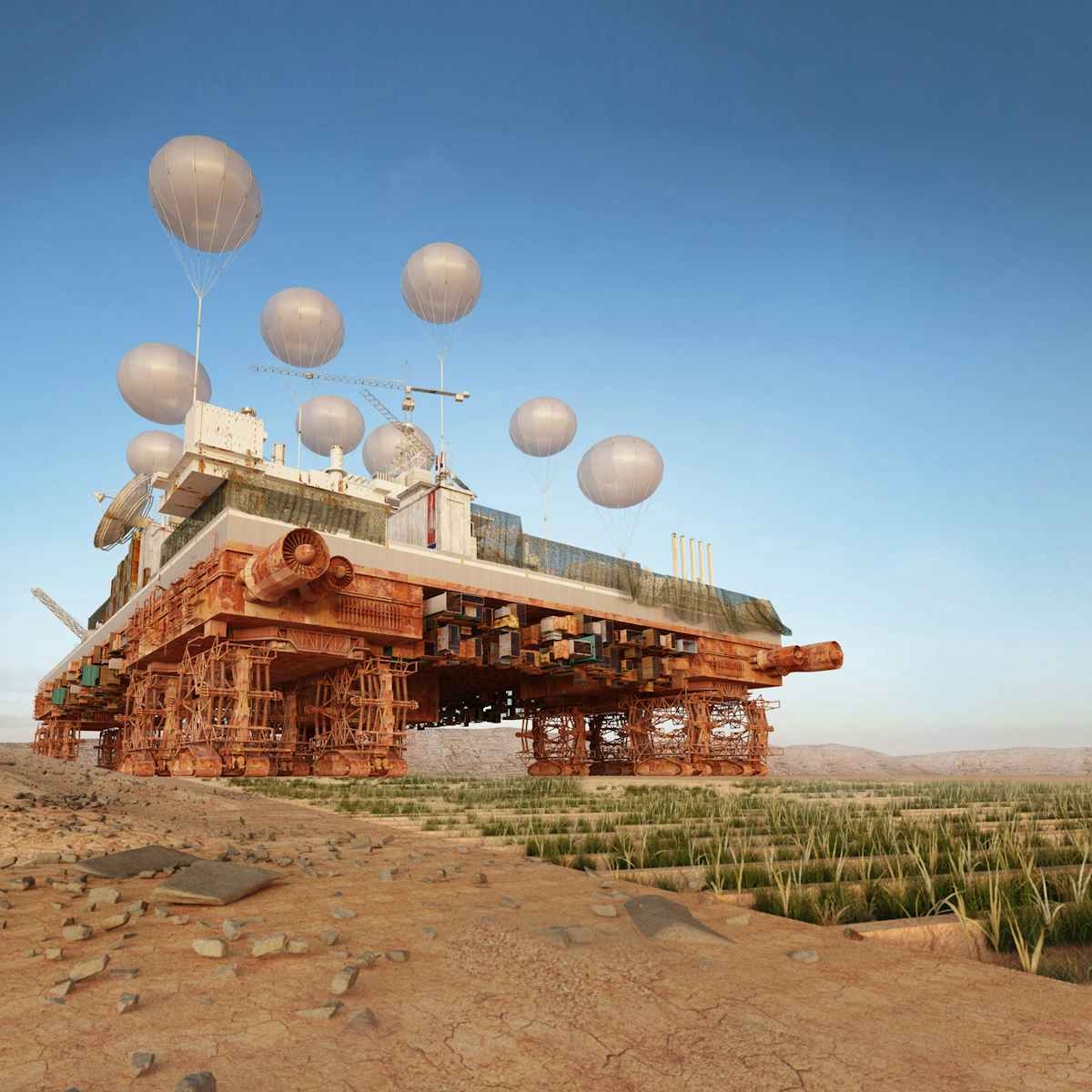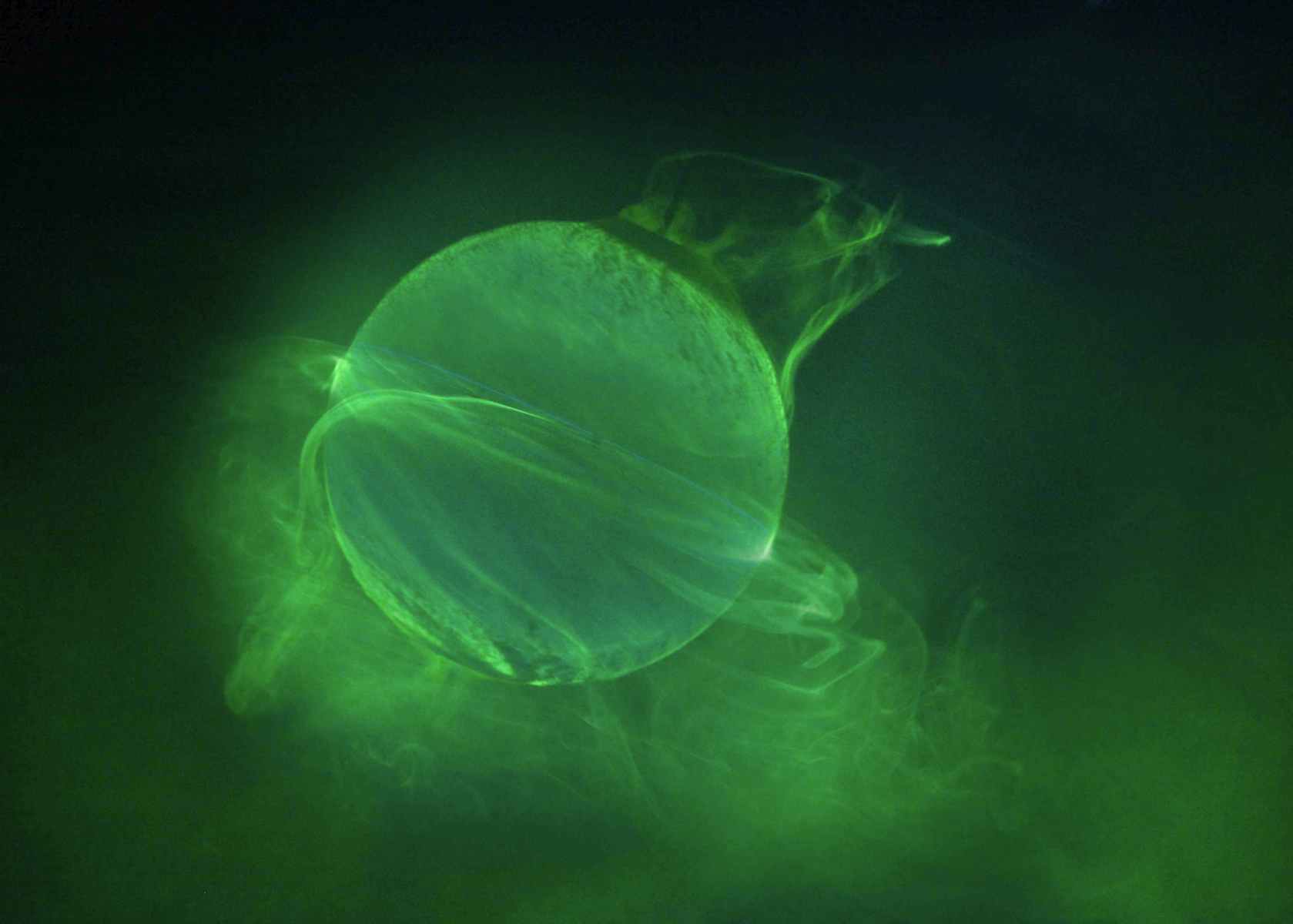 You've read it in the papers, you've heard it on the radio, you can feel it in the burning rainforests/​melting ice-caps/flooded streets: the climate crisis is upon us and it's time we stopped yacking and started doing something. Because let's face it, we'd all like us – or our children – to live long enough to see flying cars, wouldn't we? In the Royal Academy of Art's Eco-visionaries, artists including Ólafur Elíasson, Virgil Abloh and Ant Farm respond to the dire state of the planet through imagery depicting the devastating effects of our carelessness towards the only planet we have. This exhibition sets out to prove the power of art as a tool to connect, communicate and provoke. In these crucial times, that's exactly what we need.
Royal Academy of Arts, 23rd November-23rd February 2020. Tickets: £12
A DOG CALLED MONEY
A music doc like no other, from an artist without equal. PJ Harvey opens up the creative process behind the writing and recording of her ninth studio album, The Hope Six Demolition Project. Director/​collaborator Seamus Murphy accompanies Peej on her research travels to Afghanistan, Kosovo and America, then films her as she records the songs in the public gaze, installation-style, at London's Somerset House. Bold, brilliant, illuminating, riveting.
In cinemas and on MUBI from 8th November
THE IRISHMAN
Scorsese. De Niro. Pacino. Pesci. Keitel. Graham (Stephen). Netflix. It's heavyweights all-round as the veteran director puts the streaming behemoth's dough to good use in a blockbuster, decades-spanning saga about the Mob, the unions and the American century. How effective-slash-distracting is the de-aging technology used to make the actors play younger versions of themselves? Take a good look on the big screen first – where, of course, a film this epic deserves to be seen anyway.
In cinemas from 8th November, then on Netflix from 27th November

LITTLE MONSTERS
There aren't enough movies that feature flesh-eating boogeymen, conga lines, mini-golf, death metal and diabolical child zombies, IMHO. There are even fewer that feature all of the above and ACADEMY AWARD-WINNER Lupita Nyong'o and FUNNY CHUBBY DUDE Josh Gad. Luckily, there's Little Monsters, a comedy-horror ​"romp" set in a kids' summer camp. It's like The Walking Dead with (much) more lolz and way less of that buzzkill end-of-the world stuff.
In cinemas from 15th November

BLUE STORY
Rapman, creator of three-part YouTube hip hop drama sensation Shiro's Story, directs, writes and rap-narrates his feature debut. It's an unflinching look at musical dreams, gang culture and postcode wars in South London. An urgent, big, timely topic, masterminded by an urgent, big, timely talent.

In cinemas from 22nd November

BACK ROADS
So that's what happened to the young English hunk who was in Stormbreaker, I Am Number Four and Magic Mike: he went off and directed (and took the lead role in) his first feature. In hardscrabble, rural Pennsylvania a twentysomething is left to care for his younger sisters after their mother (Juliette Lewis) is sent to prison for killing her abusive husband. Lack of cash, lack of prospects and an ill-advised affair collide – and murder ensues. Pettyfer broods intensely in a film released in America almost a year ago to middling-to-respectful reviews.
In cinemas from 15th November

CHARLIE'S ANGELS
Two out of the trio of Charlie's latest angels are British (Naomi Scott and Ella Balinska). The third is Kristen Stewart, rocking some wonderful wig-work. That's already three good reasons to give the crime-fighting franchise another go, with an emphatic fourth provided by the fact that the writer-director is the smartly talented Elizabeth Banks (Pitch Perfect 2). Sassy and classy, hip and quippy – and, of course, filled with slo-mo stunwork, violence and gunplay aplenty, not to mention a soundtrack bristling with contributions from Miley Cyrus, Lana Del Rey, Ariana Grande and Stefflon Don – this looks like quite the ride. Buckle up.
In cinemas from 29th November

Greentea Peng: Rising EP
Label: Different Recordings
The London singer makes soulful R&B with a lightly psychedelic twist, and she also has sound advice about love, style and smoking weed.
Released 1st November
Sudan Archives: Athena
The LA-based musician blends leftfield hip-hop beats with her beautiful vocals and violin playing. Wholly, truly original.
Released 1st November
Doja Cat: Hot Pink
Label: Kemosabe /​RCA Records
The eccentric LA rapper originally got big because of a meme about cows, but her massive hit Juicy proved she actually has the goods. Pressure's on for new album Hot Pink, but singles Bottom Bitch and Rules show promising signs.
Released 7th November
Giant Swan: Giant Swan
Label: Keck
The Bristolian duo makes abrasive punk-techno, with the added bonus of often appearing semi-naked, meaning they're one of the best live acts on the club circuit. Brace yourself for their debut LP.
Released 8th November
FKA twigs: Magdalene
Label: Young Turks
It's been five years since twigs' debut album. This one's all about finding strength after heartbreak. Collaborators include Nicolas Jaar, Skrillex, Future, Oneohtrix Point Never and Taylor Swift/​Lana del Rey/​Lorde collaborator Jack Antonoff.
Released 8th November
D Block Europe (UK tour)
The south London duo make uncompromising UK rap packed with catchy, AutoTune drenched hooks – a formula so popular that they sold out two gigs at London's 10,000-capacity Alexandra Palace in four hours.
Purchase tickets here.

More like this